Year In Review: 31 Memorable Moments Of 2021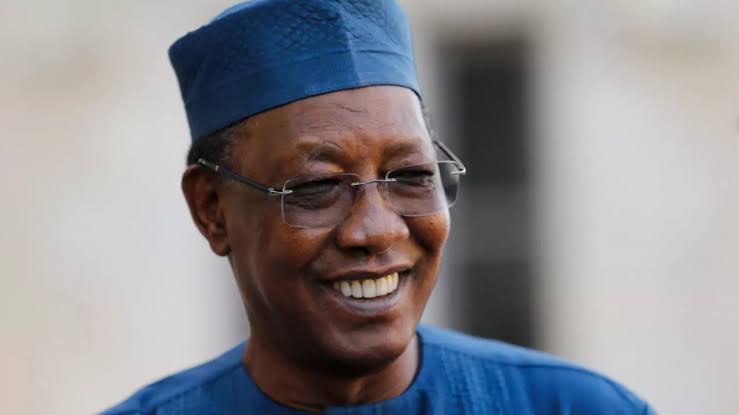 The year 2021 came with its highs and lows for most of the world. From the exhilarating news of the discovery of a malaria vaccine to the depressing demise of key African leaders like John Magufuli and Kenneth Kaunda, it was a year that had a mixture of laughter and grief. In this year in review, we go down memory lane to bring you the memorable events of 2021 that are hard to forget. Which of the events was the biggest for you? Share your thoughts in the comment box below.
January
#1. African Nations Sign the AfCFTA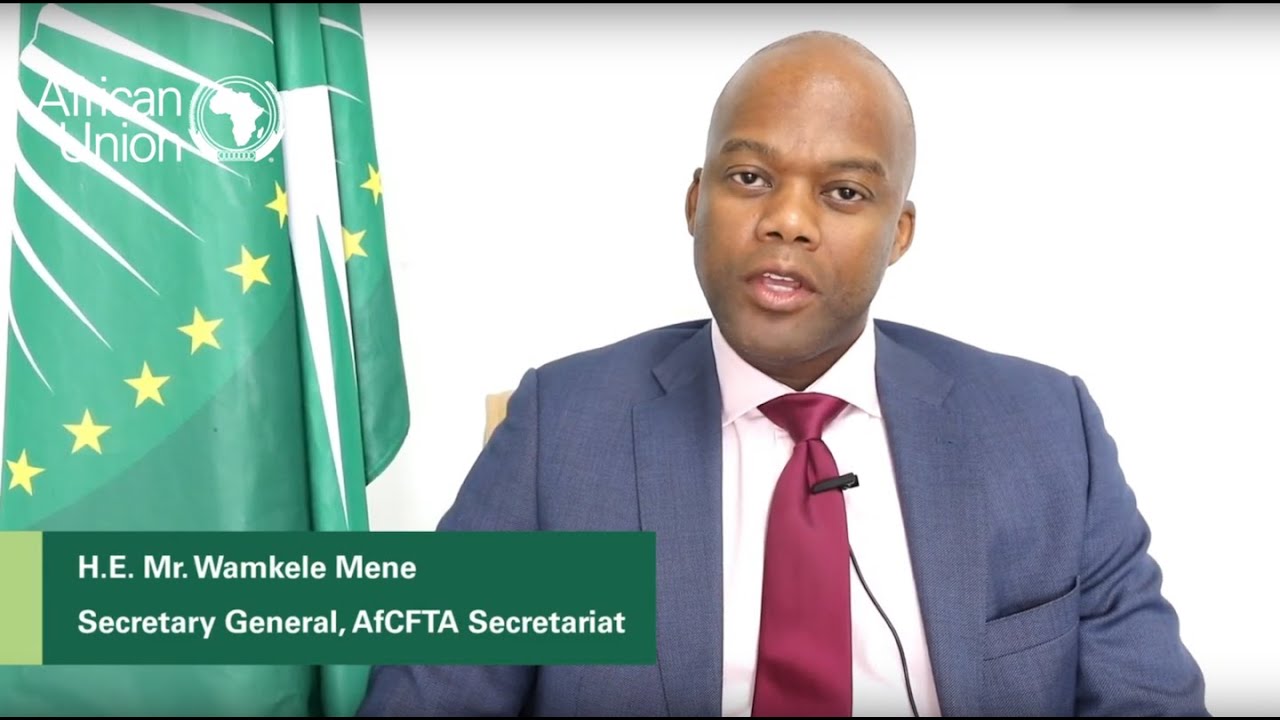 The year 2021 kicked off for Africa on a high note, as African nations launched the African Continental Free Trade Agreement. The Launch means that the AfCFTA is the second largest free trade zone since the establishment of the World Trade Organization. The AfCFTA forms a $3.4 trillion economic bloc that is supposed to unite 1.4 billion Africans. Read our discussion post about the AfCFTA here.
#2. Bobi Wine Loses Out on Uganda's Top Seat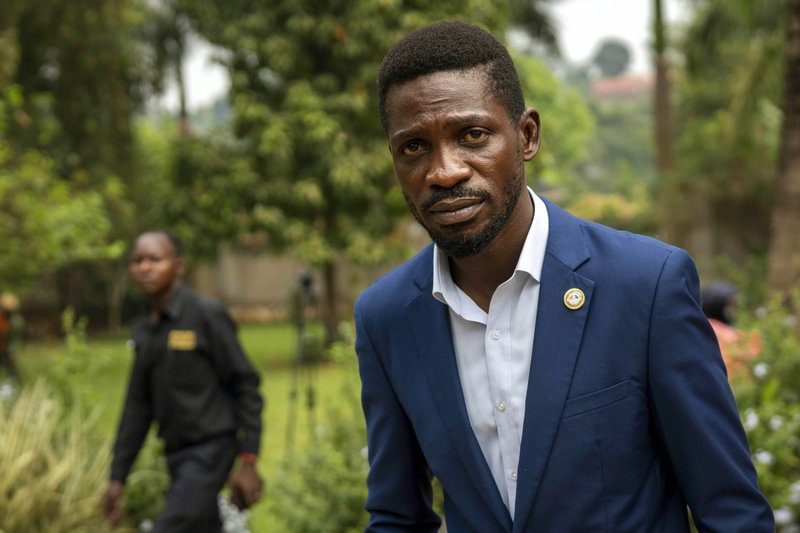 Our list of memorable events in the year 2021 continues with the Ugandan presidential elections of January 16. There were high expectations for the elections as Bobi Wine, popular singer and Member of Parliament, challenged incumbent Yoweri Museveni for the presidential seat. Wine popularized the hashtag #WeAreRemovingADictator in reference to Museveni's high-handed leadership. Regardless of his massive online and offline supporters, Wine lost out to Museveni. Read our feature post
here
.
February
#3. The COVID Vaccine Arrives Africa … Finally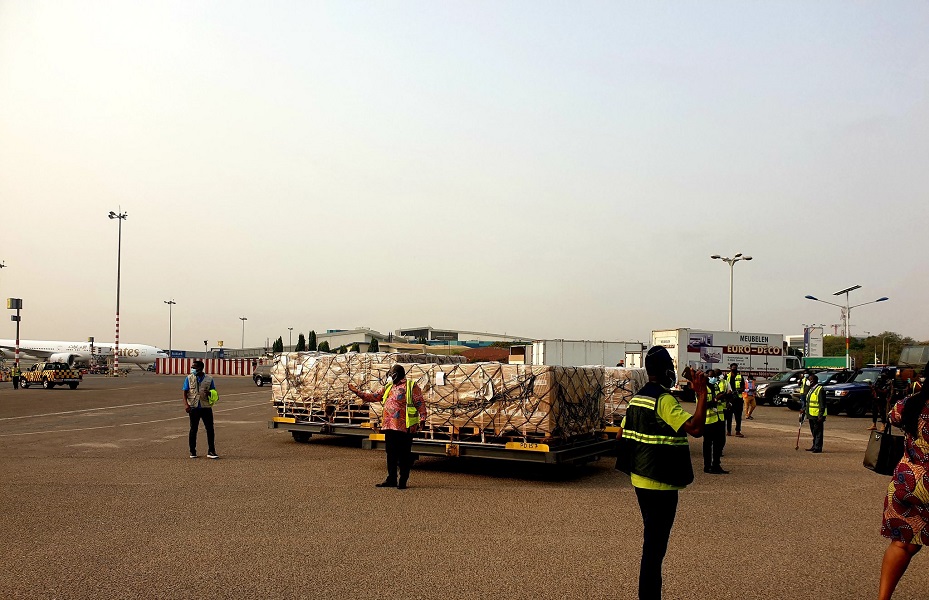 In February, Ghana became the first African nation to take delivery of the COVID vaccine via the COVAX initiative. The West African nation, under the initiative, received over 600,000 doses of the Oxford-AstraZeneca vaccine. Our feature post on the momentous event covered the development, its impact on Africa's fight against COVID, and the reactions from Africans. Read it
here
.
#4. Stevie Wonder Surprises Fans with Ghana Moves Announcement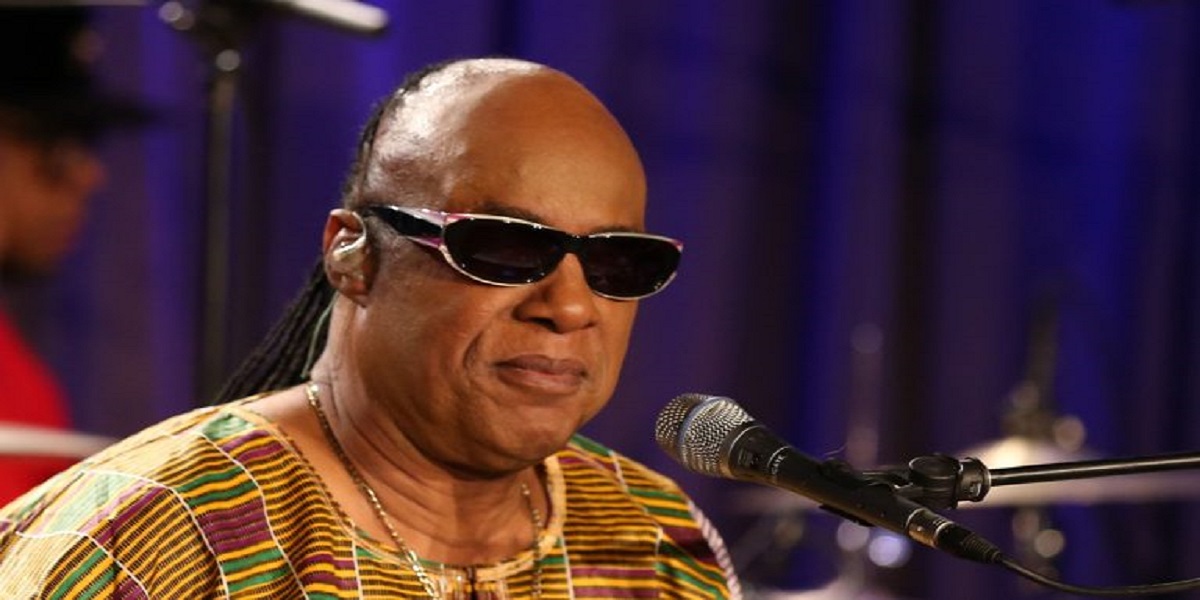 Here is another memorable event from our year in review 2021. The Michigan-born American music legend left fans scratching their heads after announcing he was moving to Ghana permanently in 2021.
Why? 
You may be wondering. Well, Mr. Wonder said he wanted to be more respected and valued. This surprise revelation was at the Opera Talk Show with Oprah Winfrey. Read the full story
here
.
#5. British Company Gets Into Trouble with Kenyans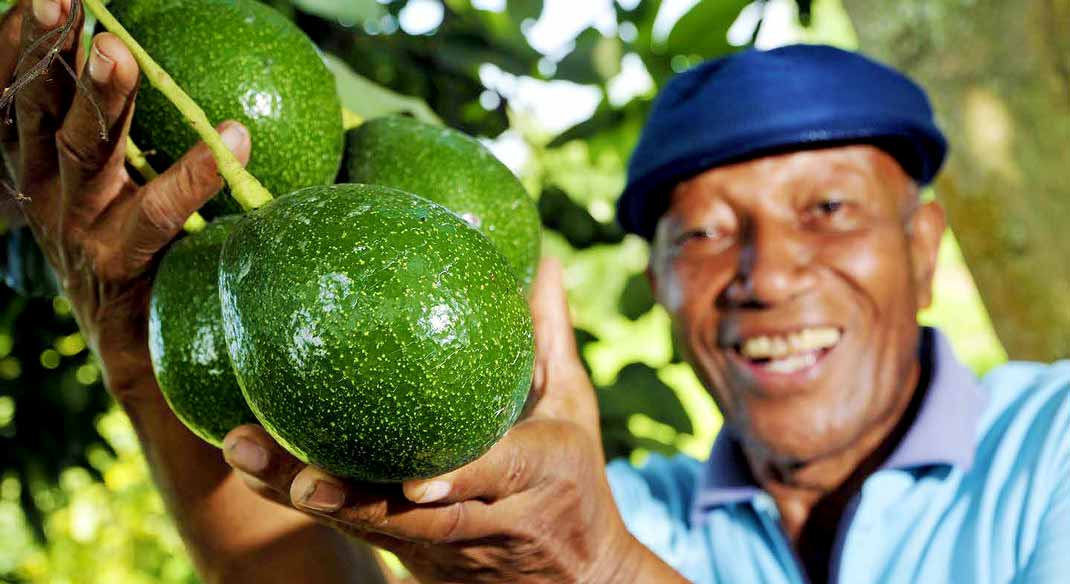 In February, a British company in Kenya paid $10 million to settle a legal claim on human rights abuses. The British company, Camellia Plc, paid the huge sum to compensate local Kenyan residents. This happened after its Kenyan subsidiary, Kakuzi Plc, faced multiple allegations including cases of rape and gender-based violence. However, Kenyan farmers had to endure the loss of one of their biggest buyers since the company severed every relationship with Kenyan avocado farmers. Read our story here.
March
#6. Flutterwave Becomes a Unicorn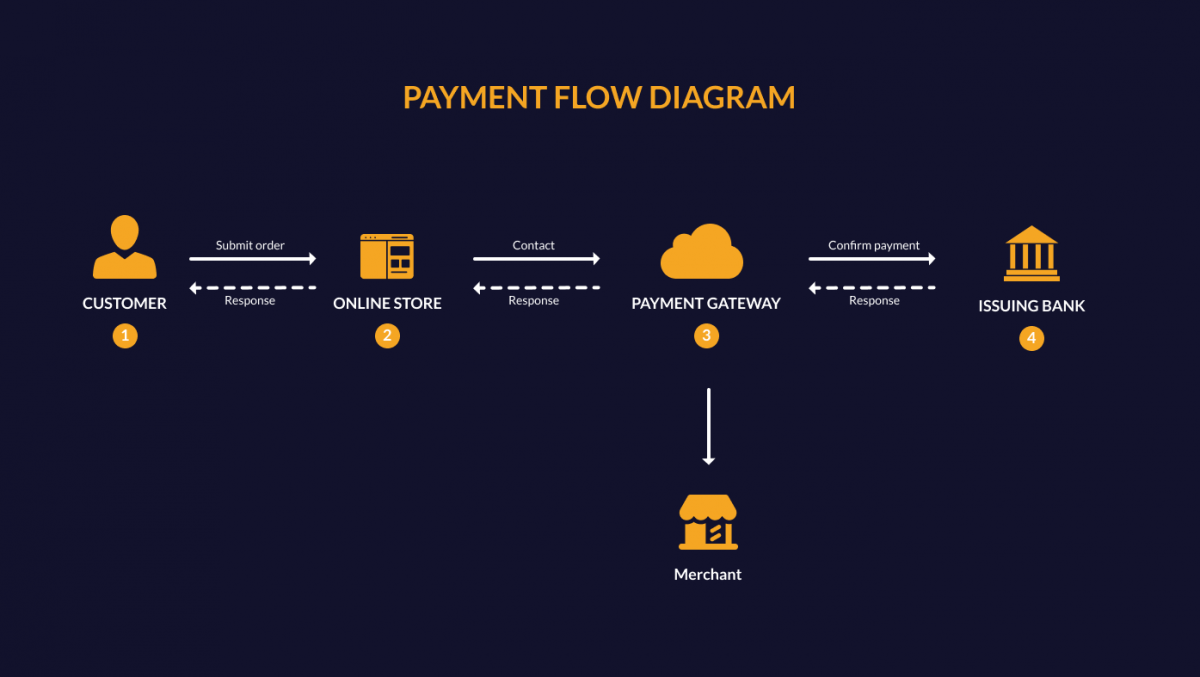 Nigerian fintech startup, Flutterwave, continued its giant strides in March as it became the first Nigerian fintech startup with a $1 Billion valuation. The Nigerian startup made headlines after reporting a whooping USD $170 million in its Series C funding round. Consequently, this pushed its valuations to USD $1 billion.
Flutterwave 🦋
– US $1 Billion Valuation
– Raised $225 million
– 300 staff
– Live in 20 African countries
– Infrastructure reach to 33 countries
– Processed 140 million transactions worth US $ 9 billion
– 290,000 business users
– 500,000 users of its Barter product

In 5 years.

— Tola (@adetolaov) March 10, 2021
Since that time, the startup has continued in its upward trajectory, adding hundreds of thousands of Africans to its user base. Read our feature story here.
#7. #FreeSenegal Protests Erupt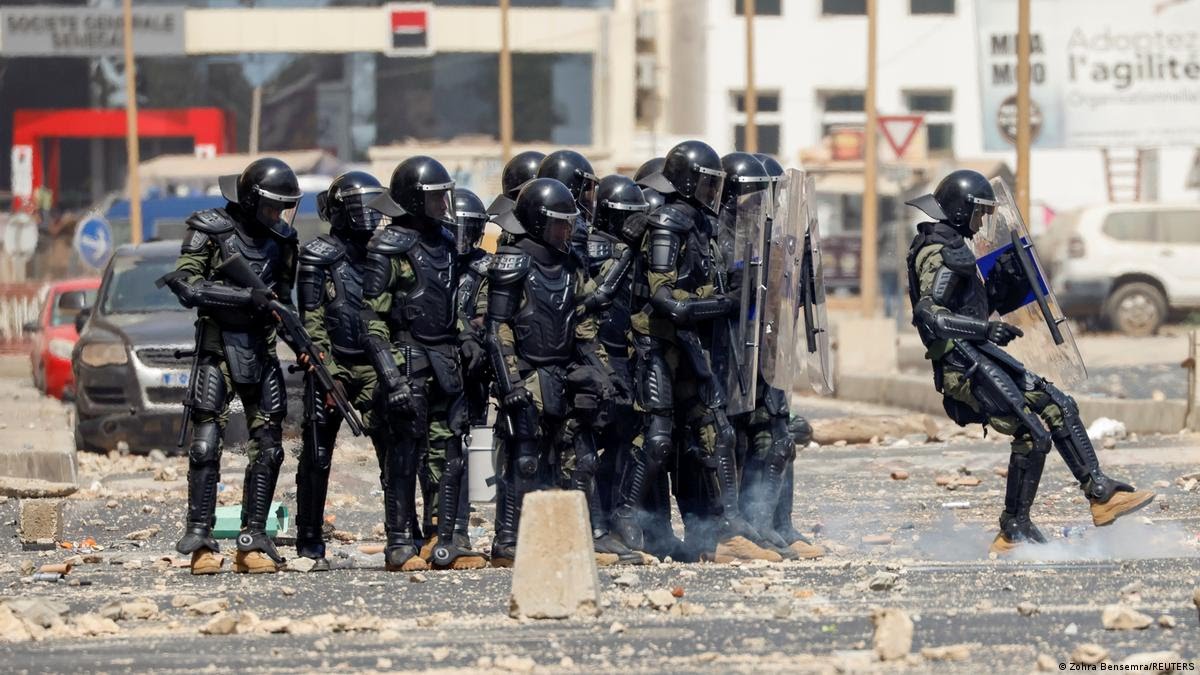 On Wednesday, March 3, 2021, Ousmane Sonko's supporters went to court in solidarity with the politician. Sonko was appearing in court to defend himself against a rape allegation. The allegation was by a woman who owns a hair salon in Dakar. On his way to court to defend himself, Sonko was arrested for 'disturbing public order', according to police authorities. Subsequently, there was a clash between the police and Sonko's supporters. For about 21 days, the protests continued, with over 20 killed in the clashes. Read the full story
here
.
#8. Young Africans Dazzle on Time Magazine's 2021 List of 100 Emerging Leaders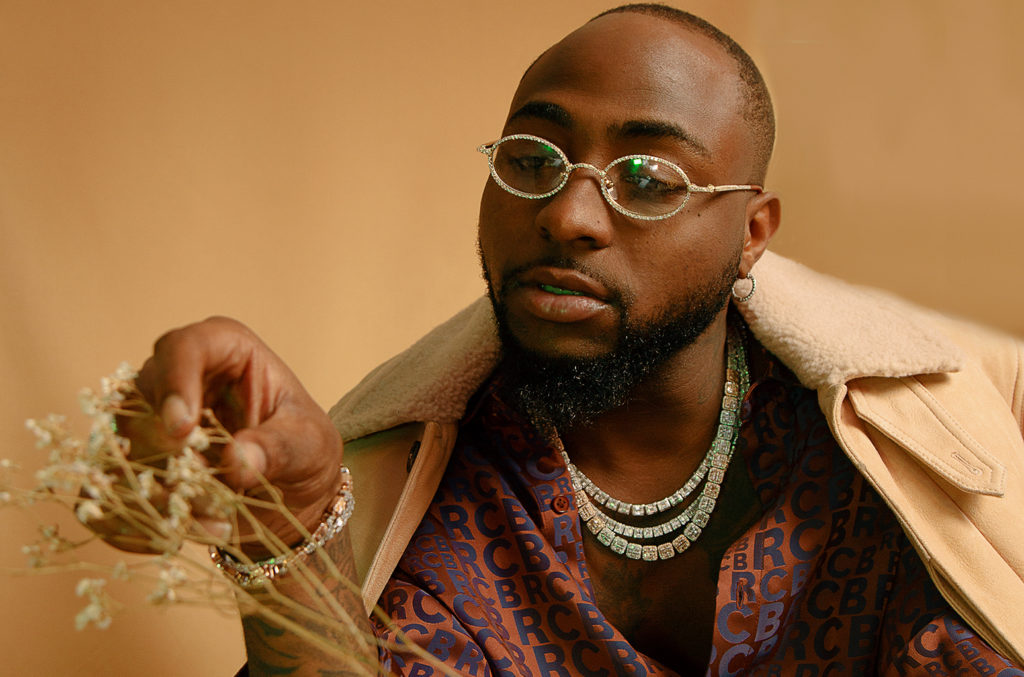 Another memorable event from our year in review 2021 comes from Time Magazine's 100 Emerging Leaders' List. Published since 1999, the List seeks to celebrate emerging leaders who are blazing the trail all over the world. Vanesa Nakate (Uganda), Yvonne Aki-Sawyer (Sierra Leone), Amoako Boafo (Ghana), Davido, Ijeoma Oluo, Feyikemi Abudu, Odunayo Eweniyi, Damilola Odufuwa, Olugbenga Agboola, and Nse Ufot (Nigeria), were the Africans who make up the list. Read our feature post here.
#9. Burna and Wizkid Make Africa Proud at the Grammy Awards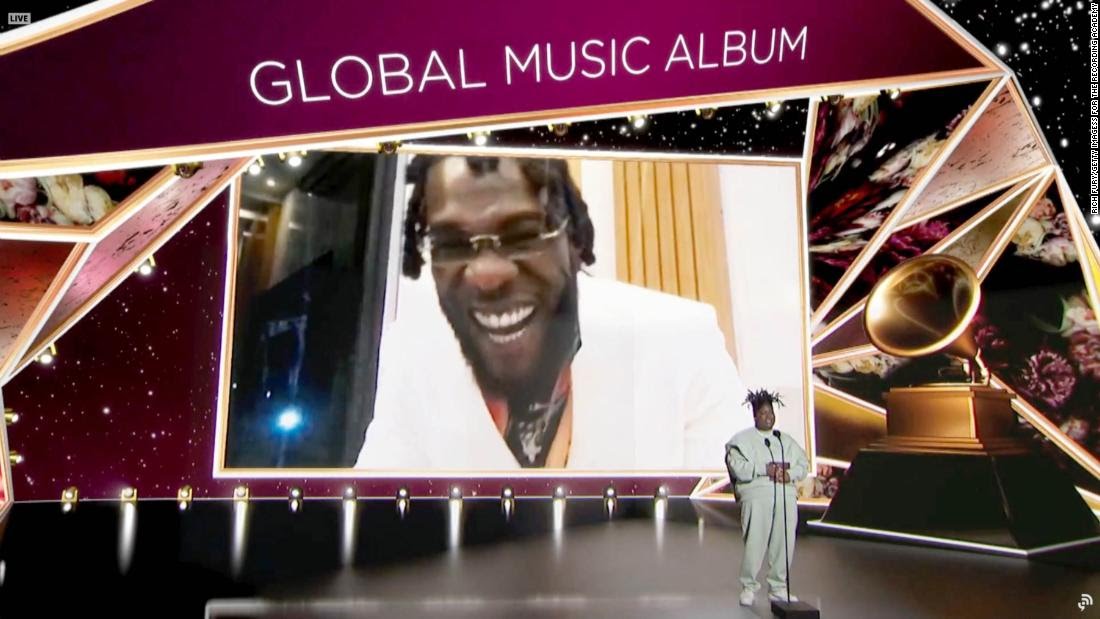 As far as music awards go, they don't come more prestigious than the Grammy's. This is why the entire continent must have felt proud when Nigerian duo Burna Boy (Best Global Music Album) and Wizkid (Best Music Video) won at the 43rd Grammy's. Interestingly,
Starboy
got two more nominations for next year's showpiece
. 
Read our feature post on this memorable event
here
.
#10. Tragedy for Tanzania as Magufuli Dies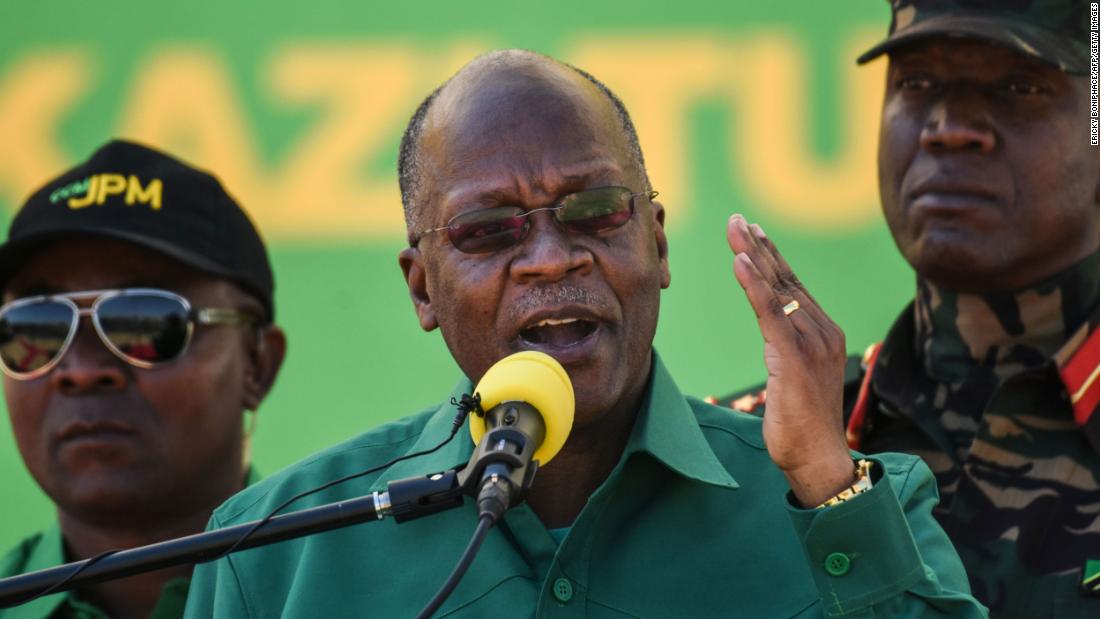 Tanzanians were thrown into a state of mourning following news of the death of President John Magufuli. Magufuli was pronounced dead in a government statement after weeks of COVID rumors. Speculations started after Mr. Magufuli was away from public space for some time. The strongman had held sway over the affairs of the East African nation since 2015. Read about the rumors and the real cause of his death here.
#11. Patrice Motsepe Emerges 7th CAF President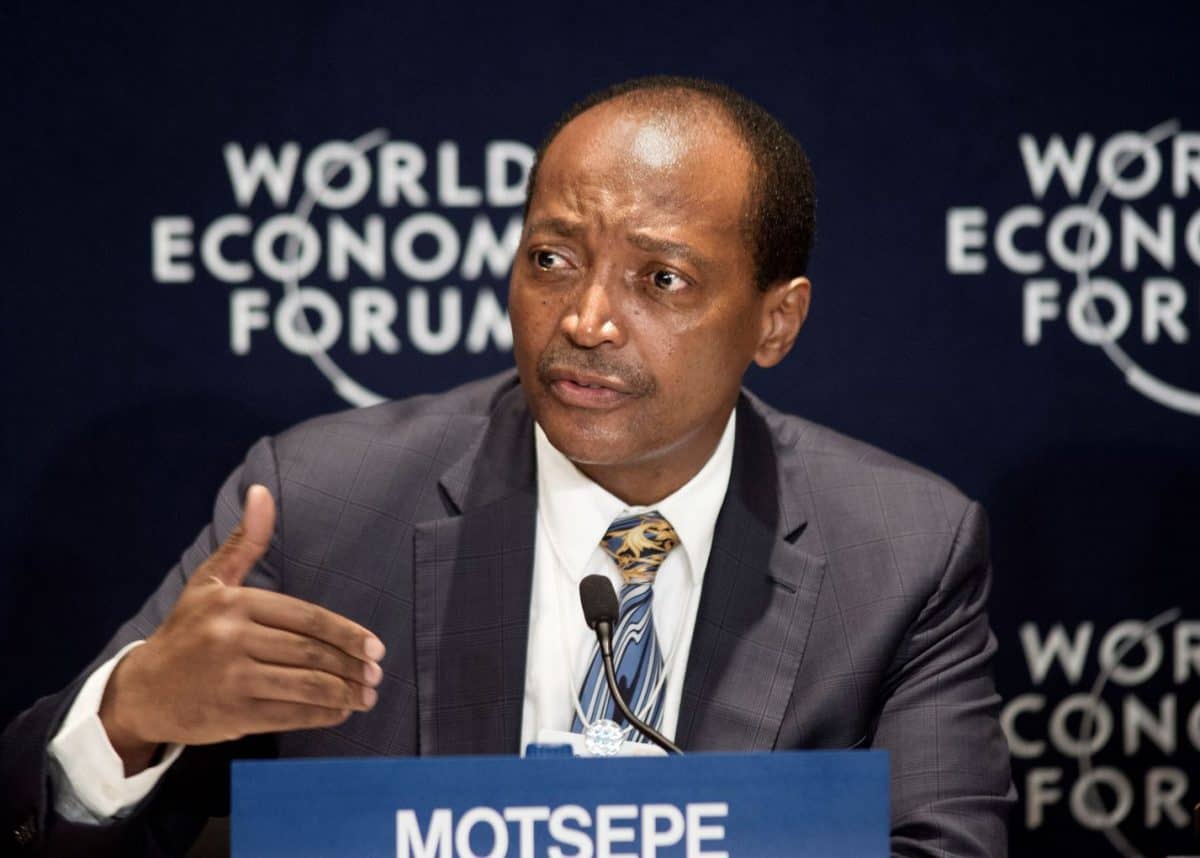 It was a change of baton for Africa's football governing body, CAF, in March, as South African businessman and philanthropist, Dr. Patrice Motsepe, was elected the seventh CAF President in an unopposed election. Dr. Patrice Motsepe succeeds Madagascar's Ahmad Ahmad who is ineligible for a rerun due to a five-year FIFA ban for financial misconduct. Motsepe's first major assignment will be the forthcoming African Cup of Nations in Cameroon scheduled to hold between January and February 2022. Read more here.
April
 #12. Another African Strongman Dies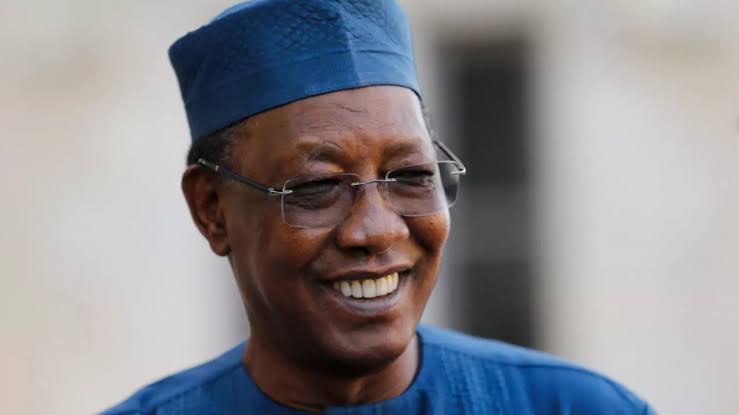 Our year in review 2021 continues with news from Chad. Following over three decades of near-authoritarian rule, President Idriss Deby of Chad died in battle on April 20. He had been President since 1990 after he formed the Patriotic Salvation Movement, an insurgent group, which marched to N'Djamena in a coup that installed him as President. Following his death, his son, Mohamed Deby, took over as Head of State. Read our feature post
here
.
May
#13. Madness in South Africa as Zulu Queen Dies One Month After Ascending Throne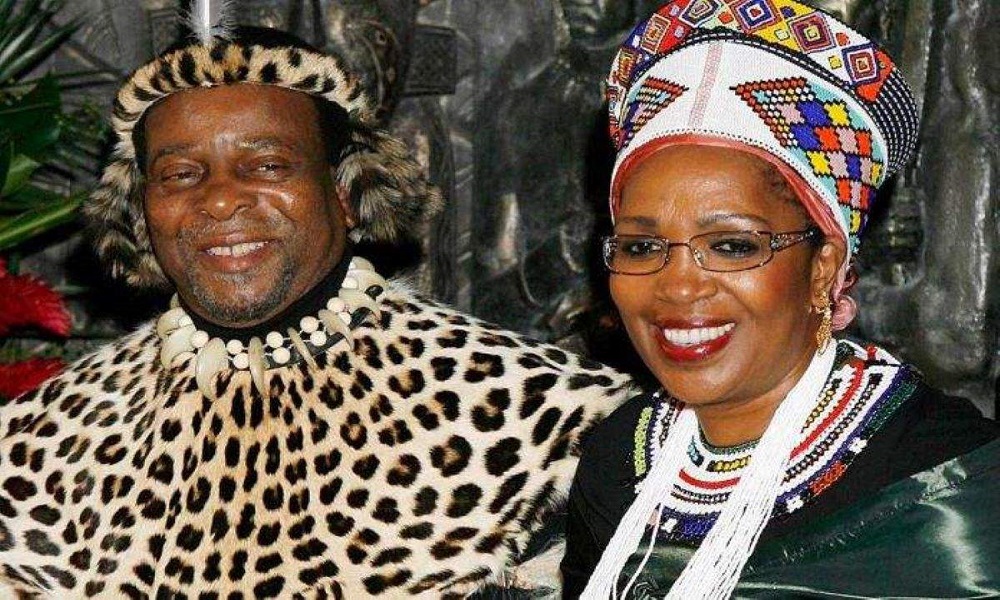 May was a month of mourning for the Zulu people of South Africa, as Shiyiwe Mantfombi Dlamini Zulu, the queen of the Zulu kingdom, died just one month after ascending the Zulu throne. Worse still, she ascended the throne following the passing of her husband, Goodwill Zwelithini, on March 12 (read
here
). Shiyiwe died on April 29 after being hospitalized for a short time. Read our feature story
here
.
#14. Malian Woman Breaks Childbirth Record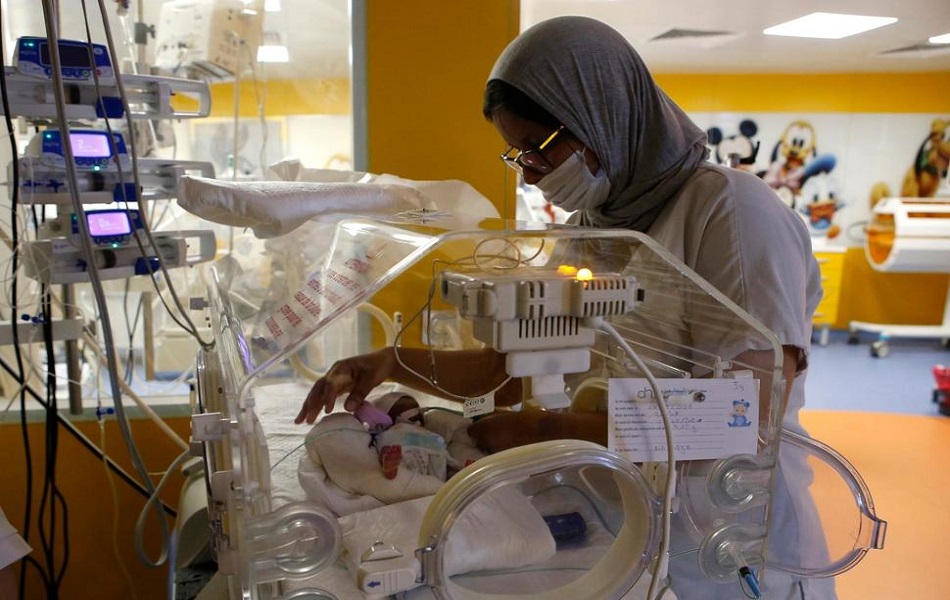 A 25-year-old Malian woman gave birth to nine children, making her a record holder. Halima Cisse, a Malian woman, was the center of attention when doctors told her she was expecting seven children. However, even the doctors must have been in for a shocker, as she delivered nine children in Morocco to become the woman with the joint-highest number of children delivered at once. Read about Mali's record-breaker
here
.
#15. Uproar in CAR as Frenchman's Weaponstore is Busted
May ended with interesting news from the Central African Republic, as a French national's home was discovered to be holding a "very large arsenal" of weapons. Radio France Internationale confirmed reports that the weapons were in the home of the French national who identified himself as Juan Remy Quignolot.
Humanitarian sources said that the Frenchman has worked as a bodyguard in the Central African Republic (CAR). Also, Corbeaunews-Centrafrique, a local news platform, said Quignolot is a former French soldier and has lived in the capital for several years.
Eric Didier Tombo, the attorney general of the Court of Appeal in Bangui, explained that the police department had been tracking Quignolot. He added that the police searched his home after obtaining an order. While the French national claimed that he's just a journalist, police reports revealed that he once trained fighters of the Seleka Coalition. Read our reports here.
June
#16. Jubilation as Guinea Beats Ebola…Again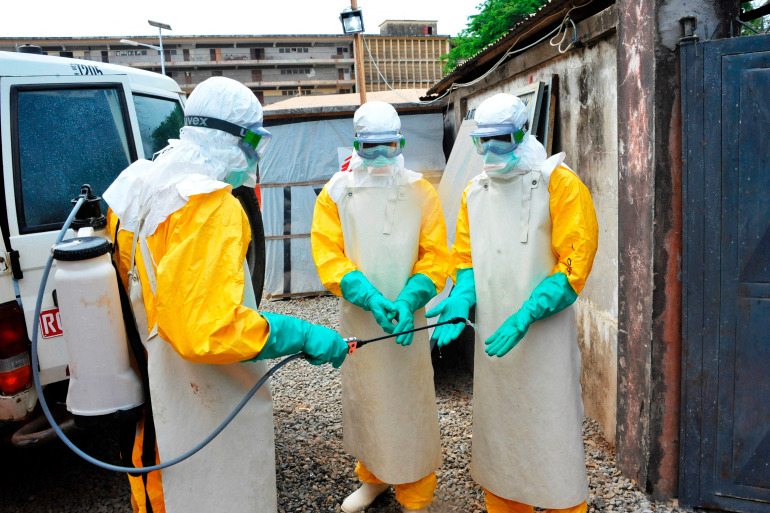 After a deadly outbreak that killed 12 Guineans in February 2021, the country was happy to heave a sigh of relief after the World Health Organization declared it Ebola-free in June. A few weeks earlier, the Guinean government declared the outbreak of Ebola disease in the Nzerekore region in South-East Guinea. It was the first known resurgence since the 2013-16 pandemic that killed more than 11,300 people. Read more about this memorable event here.
#17. African Americans Celebrate Senate's Passing Of Juneteenth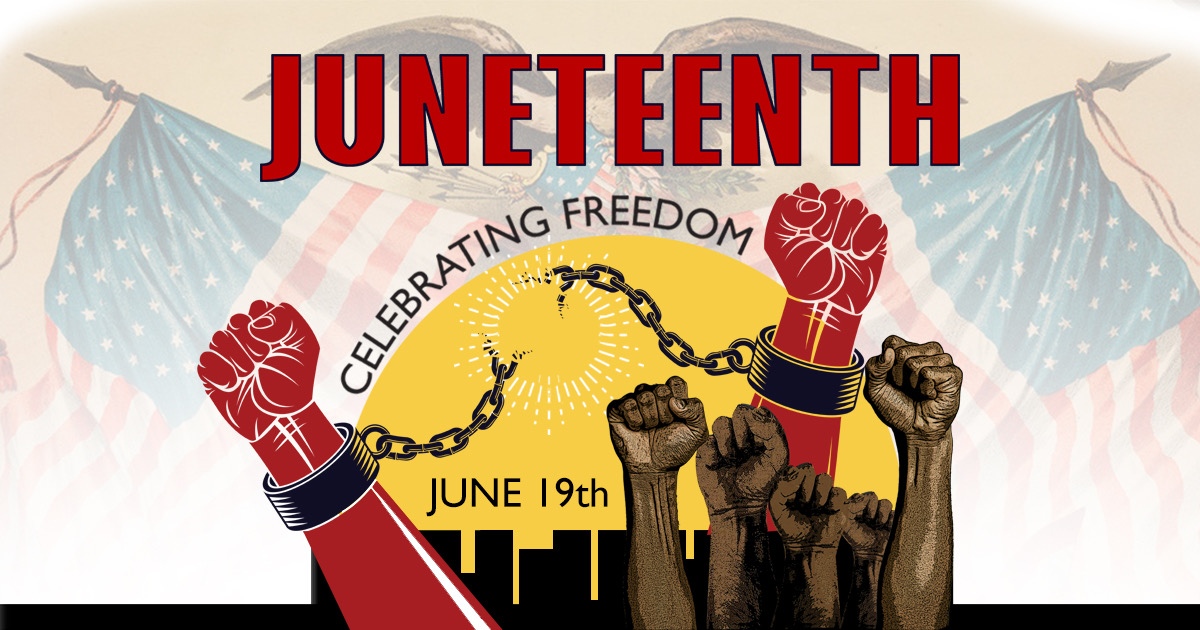 On Tuesday, June 15, 2021, the United States Senate unanimously passed a resolution to establish June 19 as a national holiday called the Juneteenth National Independence Day. The holiday is to commemorate the abolishment of slavery in the United States.
The legislation became a topic for discussion in early 2020. It gained momentum in the wake of the massive Black Lives Matter protests sparked by the police killing of George Floyd. Read more here.
#18. Kenneth Kaunda Dies at 97
In what was a year that saw Africa lose so many leaders, it was yet another tragedy, as Zambia's founding father, Kenneth Kaunda, died. The ex-president passed away at Maina Soko Military Hospital in Lusaka, Zambia, at the age of 97. Zambia's president Edward Lungu announced the passing of the liberation hero on
Facebook
.
"On behalf of the entire nation and on my own behalf I pray that the entire Kaunda family is comforted as we mourn our First President and true African icon."
President Edward Lungu also announced that the country would observe a 21-day mourning period in honor of the departed statesman. Read more here.
July
#19. Tears as TB Joshua is Buried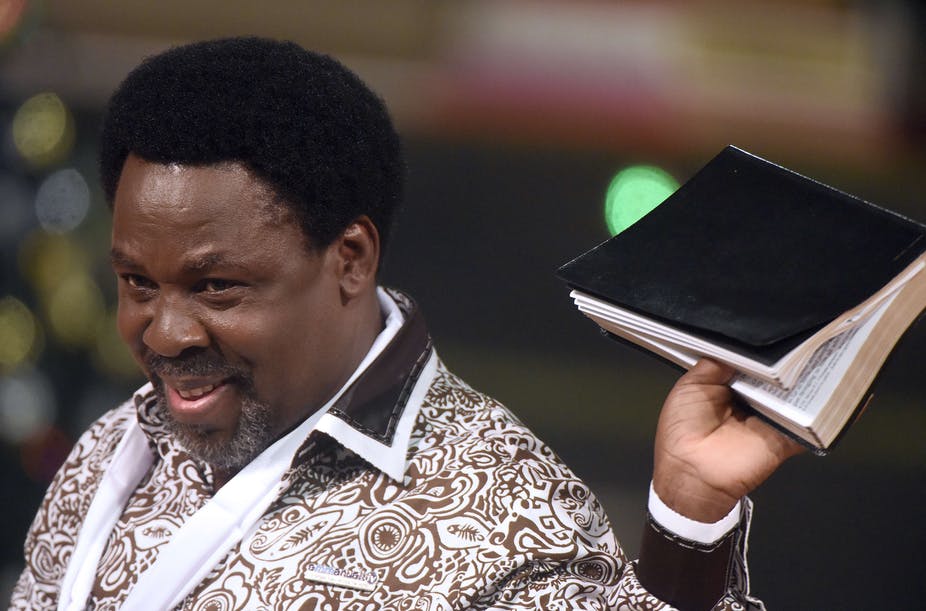 July began in a mournful mood for members of the Synagogue Church of All Nations (SCOAN) worldwide. The founder of the megachurch and popular televangelist, Pastor Temitope Balogun Joshua, popularly known as TB Joshua, died a few days before his 58th birthday. The funeral obsequies of the celebrated cleric took place between July 6th and 11th. His funeral drew the attention of Christians worldwide. Read our feature post on the preacher here.
#20. America Celebrates Its 245th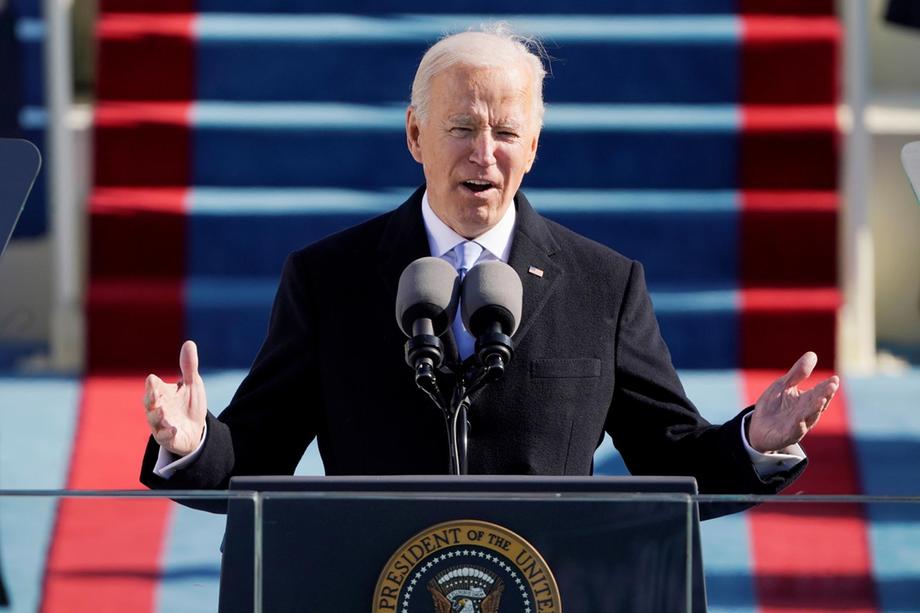 On July 4th, 1776, America was liberated from the colonial rule of Great Britain. Every year since then, the Global Powerhouse has celebrated its independence, and the year in review 2021 was no different. With a focus on Joe Biden's role in uniting America as President, African Vibes discusses the memorable event
here
.
#21. Nigerian Student Named World's Brightest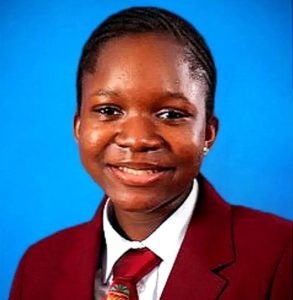 Nigeria continued its excellent record of producing trailblazers, as Fareedah Oyolola, a Nigerian student, was named by the Johns Hopkins Center for Talented Youth as the World's Brightest student. She is a student of Greensprings Secondary School, Lagos.
Prior to being named the most brilliant student in the world, Fareedah recounts her experience saying, "I had to answer 100 questions in 44 minutes...". Despite the short time frame and stiff competition, Fareedah came out victorious. Her score fell within the 92nd percentile for verbal reasoning and 87th percentile for the quantitative aspect of the test. Get the full story here.
August
#22. Tulsa Race Massacre Survivors Visit Dream Continent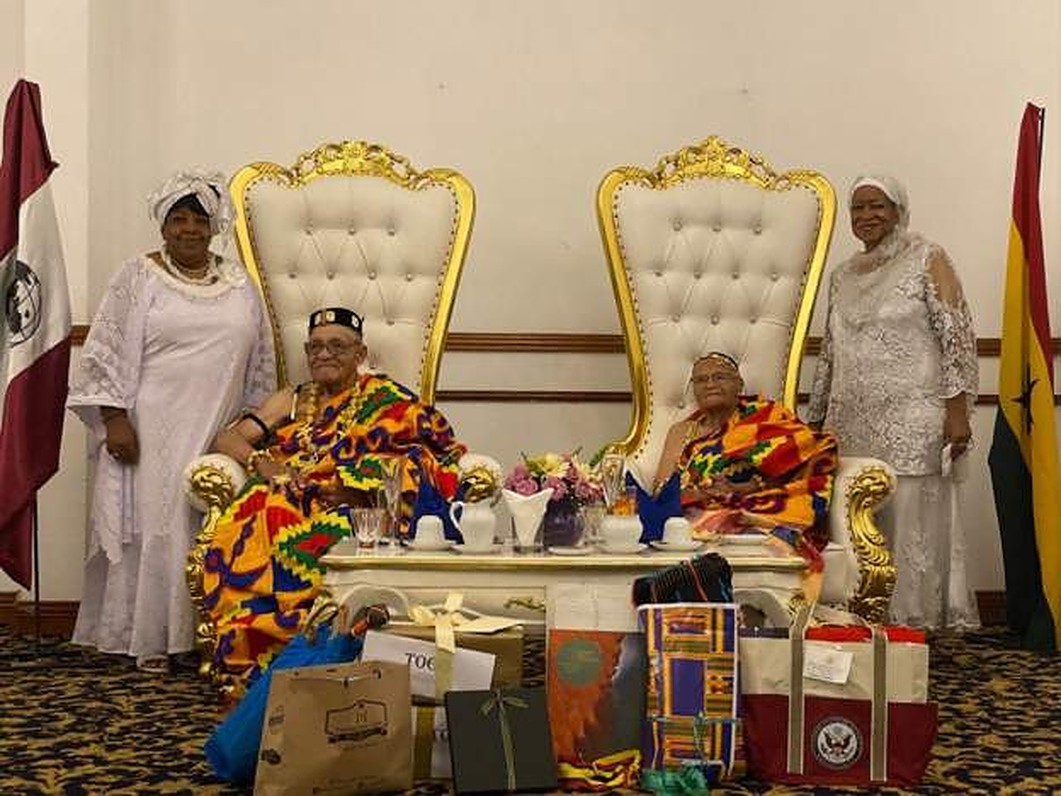 From W.E.B. Du Bois to Julian Bond to Maya Angelou, Ghana has carried the hopes and dreams of Black Americans who identify with the African continent. August was a month of respite for some Africans as they returned home. In August, the Diaspora African Forum and Our Black Truth, a social media platform, fulfilled the dreams of two American centenarians—survivors of the 1929 Tulsa Race Massacre—to connect with their motherland. The siblings are from the district of Greenwood in the Oklahoma city of Tulsa that was devastated in 1921 by a mob of armed white people. Read the story here.
#23. Chaos in Afghanistan as the Taliban Takes Over
Following the announcement of the complete withdrawal of US and foreign troops in Afghanistan in May, Taliban fighters made rapid advances towards capturing the seat of power in the war-torn nation. This takeover was completed with the capture of Kabul, Afghanistan's capital, on Sunday, August 15. The President and other key officials reportedly fled the country, leaving many scrambling for their dear life.
Since the takeover, chaotic scenes emerged from Afghanistan, most notably with the Kabul airport fiasco. A now-infamous video emerged of Afghans hanging onto a US Military evacuation aircraft speeding through the tarmac. About seven fell to their deaths. See all about it here.
September
#24. Pandemonium in Guinea as Military Takes Over Power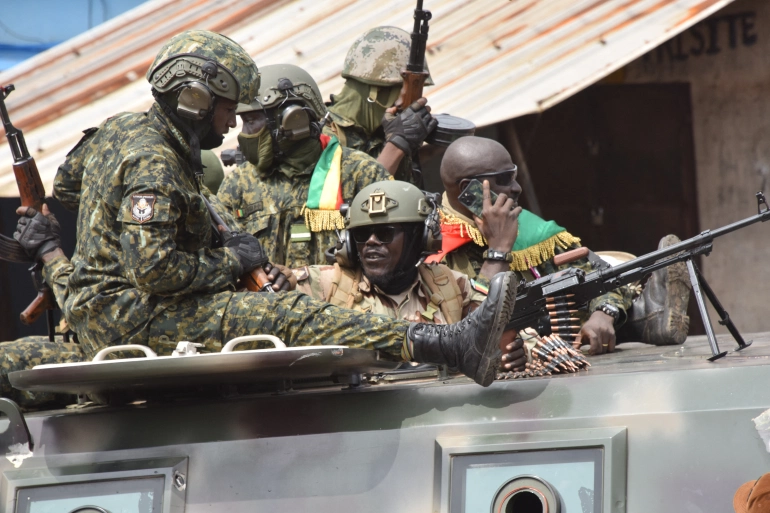 On September 6, news broke online about the removal of Guinea's President, Alpha Conde, after he had amended the constitution to allow him to run for a third term. Consequently, there has been an atmosphere of tension and calmness in the West African nation ever since. Read about our coverage of this memorable event
here
.
#25. Tragedy as Music Icon Alemayehu Eshete Dies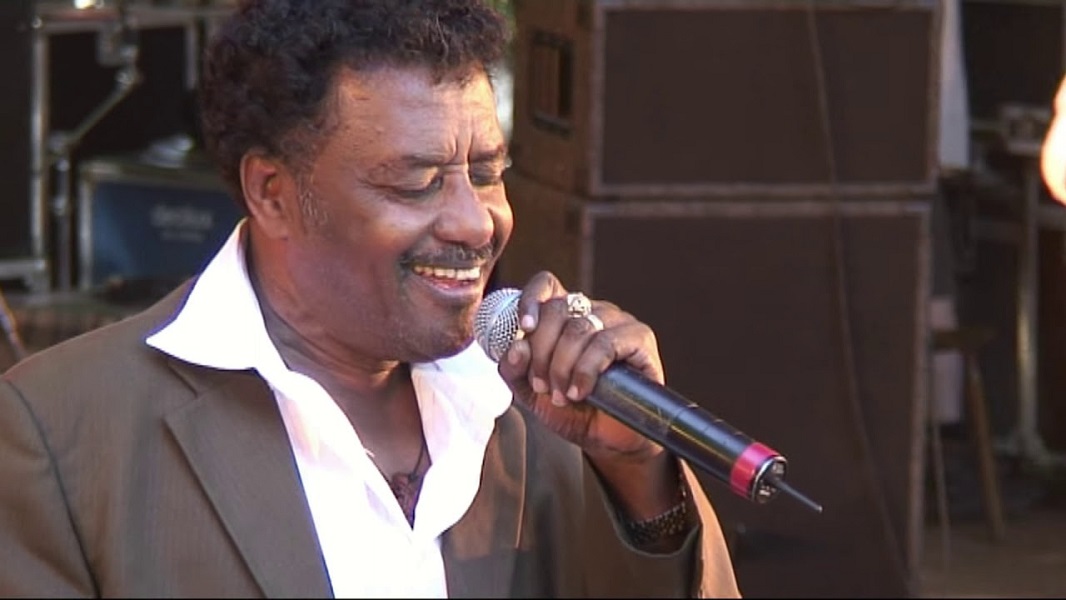 Alameyahu Eshete, a legendary Ethiopian musician and influencer of generations of singers, died in Addis Ababa on September 2. This event was the only sad moment in our otherwise excellent year in review 2021 for African music. Five years ago, the popular musician underwent heart surgery in Italy that forced him to scale down his performances. His musical career spanned four political eras in Ethiopia. Read our post
here
.
#26. Cape Verde Paralympic Sprinter Receives Magical Proposal
The delayed 2020 Tokyo Paralympics may be over, but one remarkable moment will continue to linger, both in the hearts of viewers and in the history books. Nobody could have predicted what would follow when Cape Verdean Paralympic sprinter Keula Pereira Semedo competed in the T11 heat with her guide Manuel Antonio Vaz da Veiga for a chance to qualify for the next round.
Sadly, the duo came in last in the heat thereby failing to qualify. However, just immediately, Veiga dropped to one knee and pulled out an engagement ring. In the viral video released by the Tokyo Paralympic Games organization, Semedo was elated, saying yes to her guide without hesitation. Other runners and guides surrounded them with cheering applause. Read more here.
#27. WHO Becomes Subject of Messy Sexual Offences Allegations
Our year in review 2021 takes a dramatic turn, as WHO workers in DR Congo are the subjects of multiple sexual assault accusations. A commission mandated by the World Health Organization (WHO) to investigate the involvement of its staff in sex abuse in DR Congo released the long-awaited report on Tuesday, September 28, 2021. This damning indictment links the abuse to "clear structural failures and unpreparedness to manage the risks of incidents of sexual exploitation and abuse".
It cites WHO staff among 83 aid personnel who sexually abused Congolese women and girls while combating the Ebola outbreak in DR Congo. The WHO's Director-General, Dr. Tedros Adhanom Ghebreyesus, in response, vowed to punish the offenders. See the full report here.
October
#28. Light at the End of the Tunnel as WHO Approves First Malaria Vaccine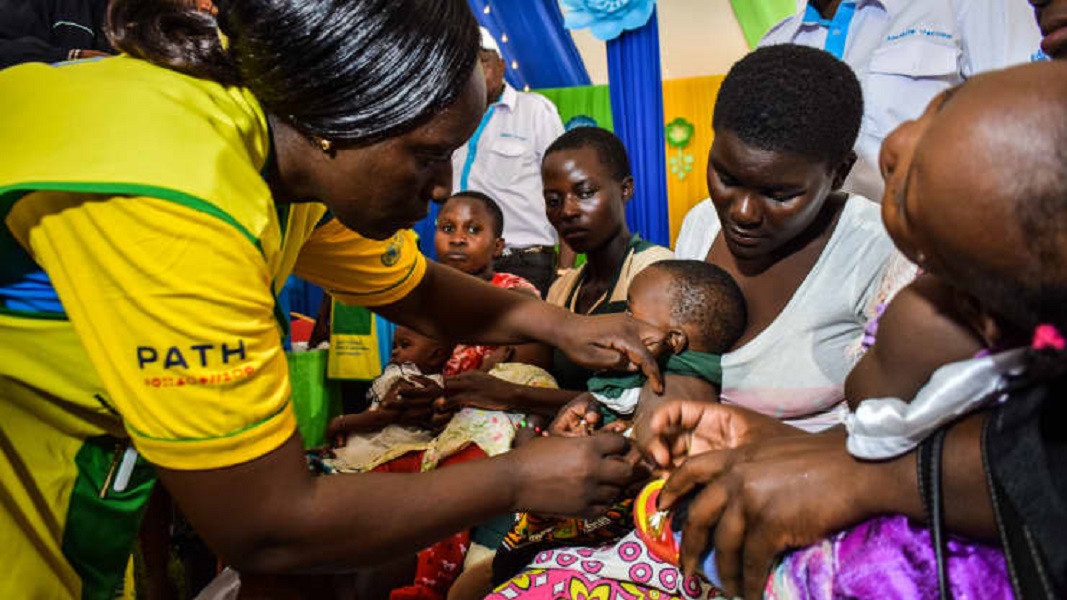 The world, and Africa in particular, now have a new weapon to fight malaria, after centuries of struggling with the disease. The new malaria vaccine, RTS, S/AS01e (RTS, S), provides a glimmer of hope in the fight against malaria among children. Early in October, the World Health Organization (WHO) endorsed RTS, S. During the announcement, WHO Director-General, Dr. Tedros Adhanom Ghebreyesus said,
"This is a historic moment. The long-awaited malaria vaccine for children is a breakthrough for science, child health, and malaria control. Using this vaccine on top of existing tools to prevent malaria could save tens of thousands of young lives each year." Read about this memorable event here.
#29. One Year Later, #EndSARS Victims are Remembered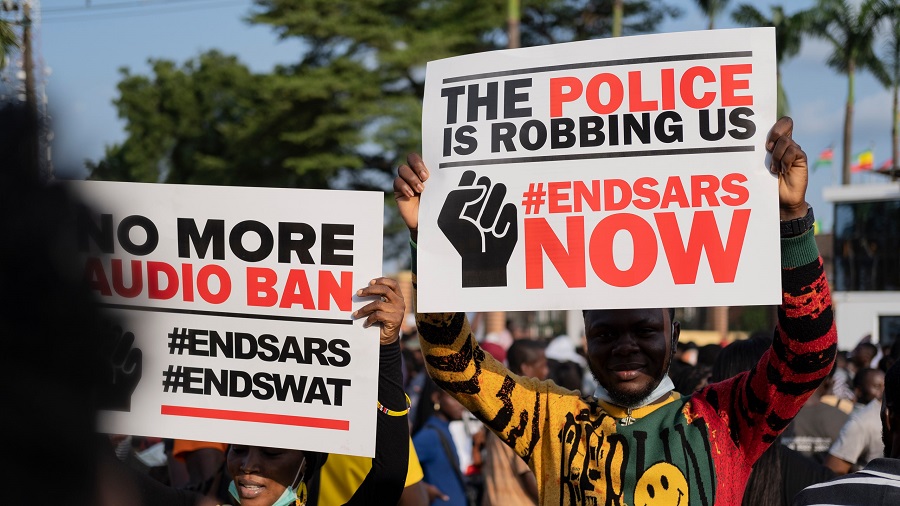 In October 2020, young Nigerians took the streets to protest against alleged police brutality. They asked for the disbandment of the Special Anti-Robbery Squad (SARS) and the reform of the entire Nigerian Police Force. True to their quest, they returned to the streets in October 2021 to remember victims of the protest, and to call for their demands to be met. See all about it
here
.
#30. Google Offers Equity-Free Funding to African Startups
https://youtu.be/GJw_gOAnAtE
In what was another win for African technology, Google for Startups awarded non-dilutive funding of $3 million to 50 tech startups in Africa. The American tech giant made this announcement early in October. These startups come from nine African nations with the largest African economy, Nigeria, producing half of them.
Through its Black Founders Fund Africa program, Google for Startups is on a mission to support early-stage Black-founded startups in Africa. Google established this program in response to financial and societal challenges facing startups in Africa. See the full detail here.
#31. ICJ Delivers Ruling on Kenya-Somalia Territorial Dispute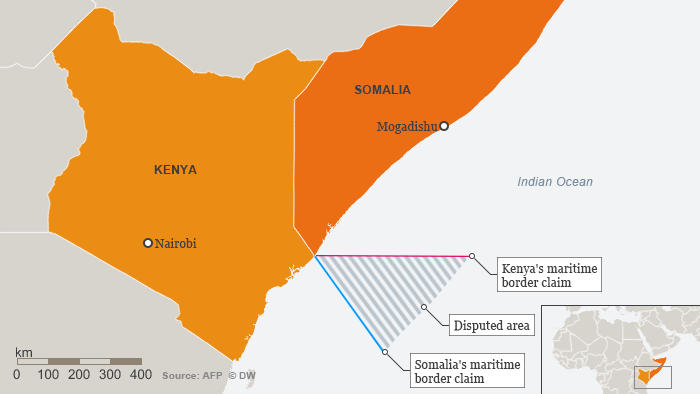 The International Court of Justice delivered its final verdict on a 4-year case involving the Somalia-Kenya maritime border dispute. For over a decade, Somalia and Kenya had been fighting over an equal share of natural resources—natural oil and gas that is believed to be plentiful in the disputed section of the Indian Ocean.
Essentially, the ICJ ruled in favor of Somalia by settling that there was no agreed maritime boundary. Accordingly, Somalia got a huge chunk of the conflicted zone. For Kenya, this did not only mean losing the case but also getting less than she had bargained for. Read more here.
Conclusion
For many, 2021 is a year that should never have happened. Our year in review had so many memorable events, some of which will shape the future of the continent. Hopefully, we will take the lessons from 2021 into the coming year. Which of the memorable events surprised or amazed you the most? Let us know in the comments section below.