Tanzania's President John Magufuli Dies Amid COVID Rumors. We Take A Look At The Kind Of Leader He Was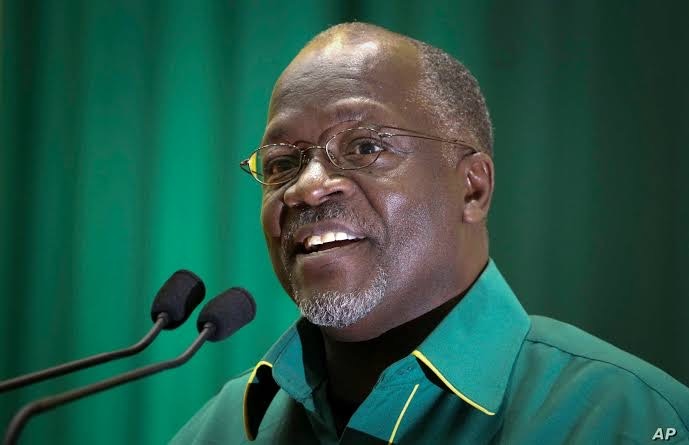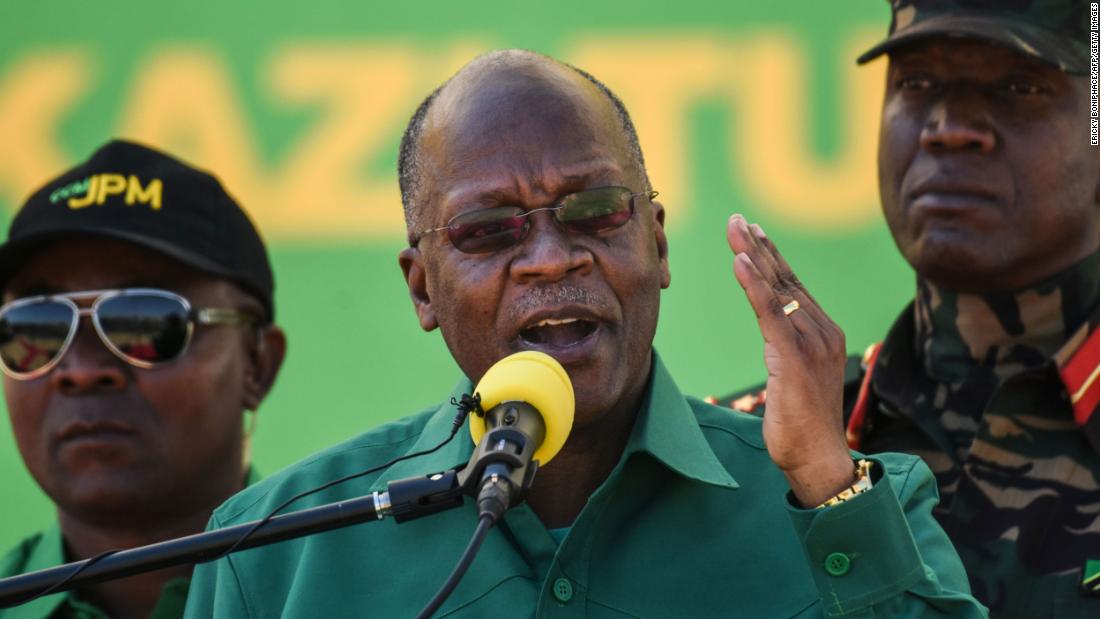 The African political sphere received with shock the news of John Magufuli's death. According to the statement by the Vice President announcing his death, he died of "heart illness". This was after Mr. Magufuli had been away from public space for some time, sparking speculations of his death. According to official reports, he died in a hospital in Dar Es Salaam. It was alleged he spent time in a hospital in Nairobi and Aljazeera reported that he was seeking treatment in India, just a few days before his demise.
John Pombe Magufuli, or JP as many called him, took office in November 2015 following his win at the 2015 elections. Magufuli was announced the winner of last year's election amid violence. Consequently, he was set to rule the country for another 5 years.
Prior to the general elections, John Magufuli's approval ratings dropped due to his poor handling of the COVID-19 pandemic. Until his death, he was unwilling to acknowledge the existence of the virus. He once pronounced from an altar in Dodoma that "Coronavirus, which is a devil, cannot survive in the body of Christ… It will burn instantly." He subsequently mocked the efficacy of masks, PPEs, and refused to vaccinate his country. Also, he is not part of the COVAX scheme that has sent millions of vaccine dozes to different African countries. Interestingly, many Tanzanians lauded him for his stance against the pandemic.
Tanzania President John Pombe #Magufuli (October 29, 1959 – March 17, 2021), and one of Africa's most prominent Covid deniers, is dead. If Vice President Samia Suluhu Hassan takes over, she will become the first female state leader in East Africa. pic.twitter.com/9FtrEcpIRr

— Charles Onyango-Obbo (@cobbo3) March 17, 2021
President of Tanzania John Magufuli dead at 61. He had brass balls for exposing the PCR test as a fraud by obtaining "positives" on a goat and pawpaw last May. The RC crooks have criminally removed him from office and from this world. Magufuli is a hero in my book. Rest In Peace.

— Blessing Godfrey Chessam (@BlessingChess) March 18, 2021
Speculations about the Cause of John Magufuli's Death
Since the announcement of John Magufuli's death, social media has been rife with speculations on the cause of his death. Many believe the no-nonsense leader was killed by COVID-19 complications. Official records indicate that he suffered a heart attack while treating a heart problem.
TANZANIA President John Magufuli is dead, Vice President Samia Suluhu has finally announced after days of mystery. #RipMagufuli pic.twitter.com/HpVMcgC42a

— CapitalFM Breaking News (@BreakingNewsKE) March 17, 2021
Following the announcement of his death, many commentators took to social media to express their doubts about his time of death. Some believed he had been dead for a few days following his disappearance from public view. The vice president announced 14 days of mourning for the late leader.
John Magufuli's rise to fame
Magufuli was born in 1959 in Chato, North-Western Tanzania, to a peasant farmer during the régime of Julius Nyerere. In 1979, he began studies for his degree at the University of Dar Es Salaam, majoring in Chemistry and Maths. From his graduation till the late 80s, he worked as a Maths and Chemistry teacher.
In 1995, he ventured into politics, winning a seat at the Tanzanian Parliament to represent Chato constituency. He became a cabinet minister in 2000 and after a stellar career as the minister of works, he became President in 2015. He won a second term in 2020. Following his death, his Vice, Samia Suluhu, will take office according to the constitution. This will make her the first female president in East Africa.
Magufuli's 5 Best Memories
John Magufuli first became popular as Deputy Minister of Works under the administration of Benjamin Mpaka. Modeling his style of governance after Julius Nyerere, his result-oriented style quickly became a model for other African nations. His major contribution while in office include;
1. Greatly reducing the culture of corruption of absenteeism in the civil service and reforming it radically
2. Reduction of extravagant spending in government. He rolled out several austerity measures to cut the cost of governance. This started the viral #WhatWouldMagufuliDo on Twitter.
When he won the presidency in 2015. Magufuli, in just 3wks, made big changes to the countries finances by cutting expenditures like international travels and celebrations. The #WhatWouldMagufuliDo was the talk.
It's not a surprise, he has died from a Tanzanian Hospital in Dar. pic.twitter.com/xxfQYkRBYM

— Culton Scovia Nakamya (@CultonScovia) March 17, 2021
3. He revived the national airline, Air Tanzania, to boost the aviation sector in the country.
4. He massively increased the electricity generation and distribution throughout the nation.
5.  He embarked on a radical project to revive the decaying infrastructure of the East African nation.
He cut his salary from app Ug. sh 56m – 15m, reduced Cabinet from 30 – 19 ministers, halted foreign travels, he shrunk Common wealth delegation from 50 to 4, banned festivities to reduce unnecessary spending, banned Shisha smoking, banned etc. #RIPMagufuli #WhatWouldMagufuliDo pic.twitter.com/m9YRHBeVyt

— Ozzy Osborn (@AOsborn28270932) March 18, 2021
His Missteps in Office
Since his first months in office, actions from his administration suggested that John Magufuli would chew at his nation's democratic structure. After the initial clamors for other African leaders to emulate him, these autocratic tendencies soon made him unpopular.
Although his administration always refuted claims of censorship, opposition politicians and critics continuously accused the government of limiting free speech. One example of this was his administration's censorship of a song by popular Tanzanian rapper Nay wa Mitego in 2017. Less than a day after its release, Mitego found himself in police custody. In 2018, the Federal Government passed a law making it illegal for all citizens to question government policies. Reacting to this Law, the World Bank said the changes were 'deeply worrying.'
What's Next for Tanzania?
After John Magufuli's demise, Samia Suluhu is expected to take office in the coming days. In doing that, she becomes the first female and female Muslim to lead a nation in Eastern Africa. In addition to her stellar credentials, several political analysts believe that Suhulu is a progressive politician who will deliver in office. All eyes will be on her in the coming days especially pertaining to COVID-19 vaccine. Do you think John Magufuli was a good or bad president for Tanzania? Share your thoughts in the comment box below.