Love In Tokyo: Cape Verde Paralympic Sprinter Keula Pereira Semedo Receive On-Track Proposal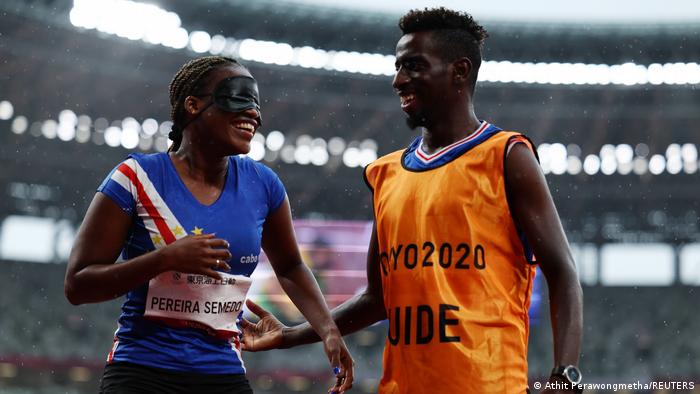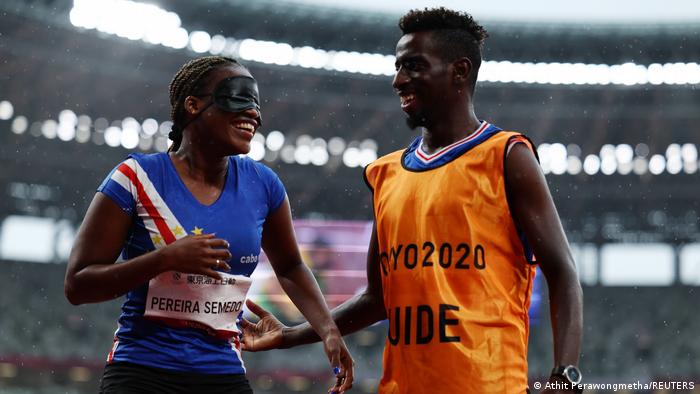 The 2020 Tokyo Paralympics may be over but one remarkable moment of love continues to simmer. Cape Verdean Paralympic sprinter Keula Pereira Semedo competed in the T11 heat with her guide Manuel Antonio Vaz da Veiga for a chance to qualify for the next round.
Sadly, the duo came in last in the heat thereby failing to qualify. However, while everyone expected them to be sober about their loss, Veiga dropped to one knee and pulled out an engagement ring. In the viral video released by the Tokyo Paralympic Games organization, Semedo was all smiles when she said yes! Other runners and guides surrounded them with cheering applause.
Although the sprinter did not win the race, she did not fail to make the headlines. Thus, Keula Pereira Semedo will leave the 2020 Tokyo Paralympics with a wedding to plan. The date for the wedding is yet to be announced.
A Peek at Keula Pereira Semedo's Career
Vaz da Veiga plays a huge and influential role in Keula Pereira Semedo's life and career. That is what she told the official Paralympic website before the Games. Born in Cape Verde in 1989, Semedo was encouraged by her school teachers to join athletics. Eventually, she succumbed to the nudging at the age of 15.
She moved to Lisbon, Portugal in early 2010 in the company of her mother to reunite with their father who works in Europe. After a short break due to the relocation, she resumed active sport in 2012. Keula Pereira Semedo and her guide have been together for eleven years. On the choice of proposing in the stadium, Veiga said,
" the best place. She has been competing since 2005. It's her second home. We have been together for eleven years. So, I think it was time."
From Running Guide to Runners for Life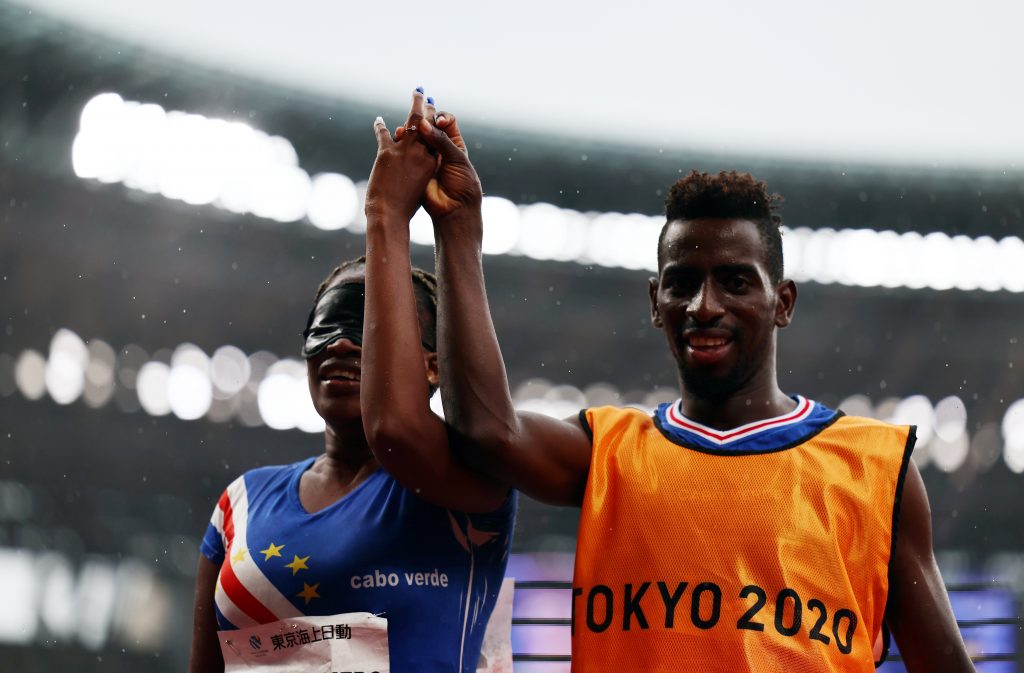 On social media, Keula Pereira Semedo describes herself as a model and digital influencer. She also has a diploma in physiotherapy in Lisbon. Semedo was obviously struggling to contain her feeling after the proposal. Expressing her emotions she said,
"I really have no words (for it), there are so many emotions altogether. Just the fact of being here at the Paralympic Games. I hardly felt my legs actually because I was so nervous. Now, with the proposal, there are just too many emotions going on right now. I don't have words to explain how I feel at this moment."
Unknown to many, the 32-years-old sprinter was already considering retirement. However, the proposal appears to have changed her mind. According to her,
"These were my first Paralympic Games and with my age and speed, I was actually thinking about stopping afterward. But now I have an additional motivation to carry on after the Games, always with him by my side."
Will Semedo's Family Approve the Marriage?
In Africa, the family of the intending couple plays a major role in the success of the union. In other words, if the family doesn't approve, the marriage will not hold. Surprisingly, it took the few spectators allowed in the stadium some time to understand what was happening. Thus, people were keen to know how Semedo's parents will react to the engagement. The Paralympian said,
"I'm not sure if any of my relatives already knew because I did not know. But I am sure our parents will go crazy. They will like it. I am sure my mum will be very happy because she always wanted me to get married."
On his part, Veiga made his plans known to his two brothers and a friend and they approved. For his parents, he believes they will be thrilled and love the idea. True love they say, is blind. Semedo may be blind but her heart sees what the rest of us don't.