#FreeSenegal: Why Are Senegalese Youths Protesting?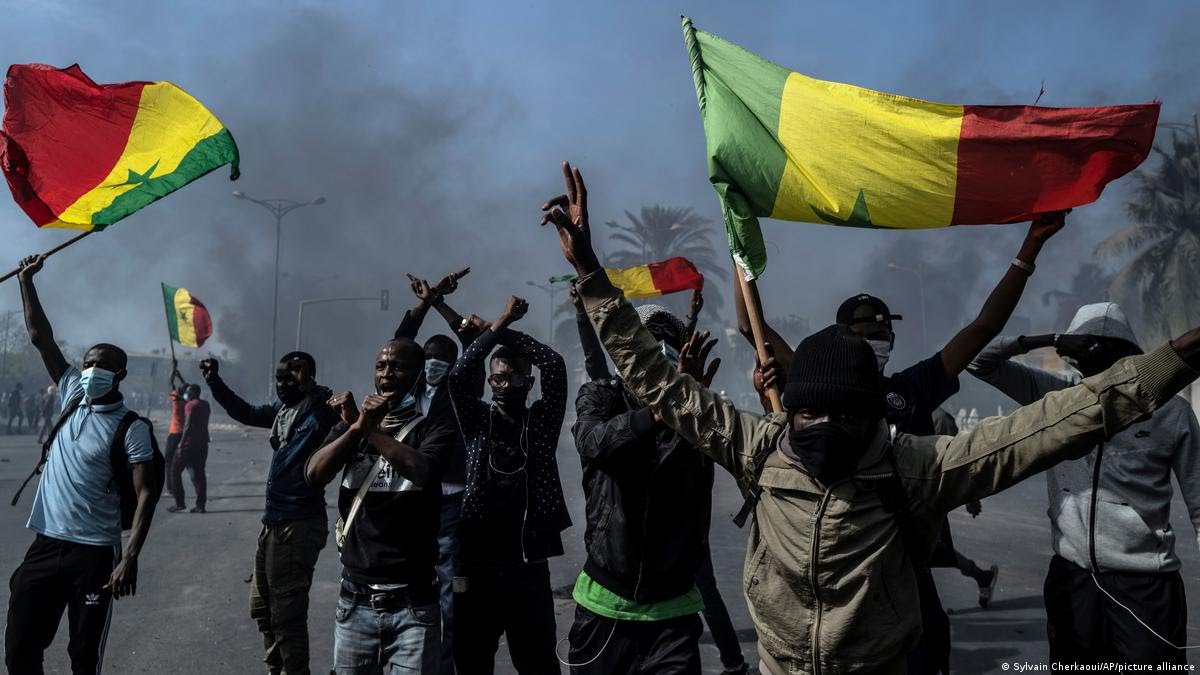 Youth resistance to repressive governments and policies seems to be sweeping through many African countries. In October 2020, young Nigerians took to the streets to protest years of unfettered police brutality through the #EndSARS movement. In Uganda, the youths decided they've had enough leading to the hashtag #WeAreRemovingADictator. Pockets of civil resistance also happened in countries like Somalia and Zimbabwe. 
The government want people to believe that these demonstrations are partisan, whereas most people on social media and on the ground have no problem saying that they do not support any political party. Neither Sonko nor Macky, we only care about Senegal. #FreeSenegal @ajplus https://t.co/4wsL3UfbXf

— Aïdaa's #YourNailPlug💅🏾🧡 (@aidaas__) March 7, 2021
The wave is now in Senegal. Thousands of young Senegalese are protesting the arrest of a major opposition politician, Ousmane Sonko. Through the #FreeSenegal movement, they are registering their displeasure towards the Macky Sall regime. As #FreeSenegal enters its second week, we look at the major talking points. Perhaps, it is important to mention that not all the protesters are speaking for the opposition. 
The BBC did a whole documentary on some of the misappropriation of funds and corruption going on by Macky Sall (the president) and his brother Aliou Sall. Amounting to 10 billion dollars #FreeSenegal https://t.co/NSfJ9q5hS8

— DELA MOVE🇸🇳🧡 (@NestaWane) March 7, 2021
How Did the #FreeSenegal Protest Begin? 
On Wednesday, March 3, 2021, Ousmane Sonko's supporters went to court in solidarity with the politician. Sonko was appearing in court to defend himself against a rape allegation. The allegation was by a woman who owns a hair salon in Dakar. On his way to court to defend himself, Sonko was arrested for 'disturbing public order', according to police authorities. Subsequently, there was a clash between the police and Sonko's supporters. Ever since, young Senegalese assemble on the streets daily to register their displeasure with the government. 
"There is no flag large enough to cover the shame of killing innocent people." ~ Howard Zinn #FreeSenegal 🇸🇳 ✊🏿 pic.twitter.com/KET53pcYKd

— Mzilikazi wa Afrika (@IamMzilikazi) March 7, 2021
Critics believe this to be a politically-motivated arrest as it continues a trend of arrests made by the Macky Sall government against major opposition leaders. In 2014, Khalifa Sall, a former mayor of Dakar, was arrested in the runoff to the 2014 Presidential elections. He was the main opposition threat to President Sall's incumbency. In 2019, Karim Wade, son of former President Abdoulaye Wade, also had a runoff with police before the 2019 election. Many believe this is a tactic by Macky Sall to quash opposition to his candidacy at the polls. 
How is the Government Responding to the Protests?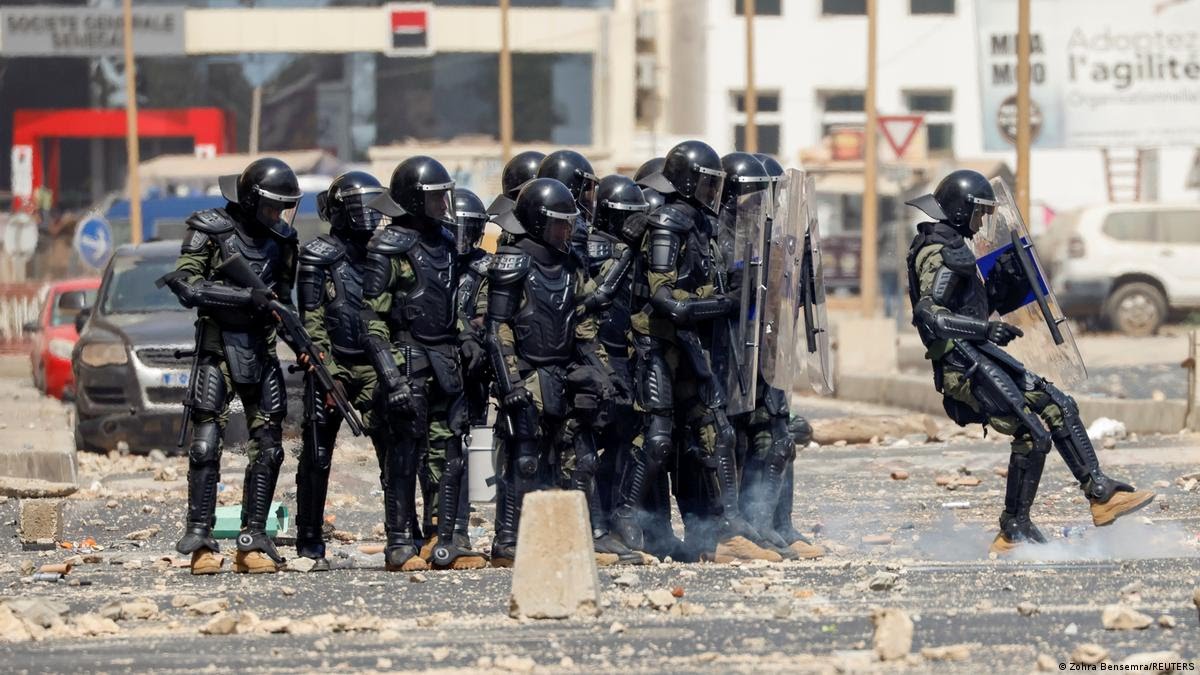 So far, there are reports of the use of massive repressive force by the government. Clashes between police and protestors have led to four deaths so far with many badly injured. On Friday, police tear-gassed protesters while also picking up motorcycles owned by young supporters of Ousmane Sonko. On Saturday, the use of motorcycles in Dakar was banned entirely. While reacting to the death of protesters, Felix Diome, Senegal's information minister, said, "The government regrets the loss of four lives" in events "that are rooted in banditry and insurrection". He also accused Sonko of "issuing calls to violence."  
Media channels are being censored to make international audience think that everything is back to normal. IT IS NOTE. We are currently counting 12 deaths dure the demonstrations. And more than 235 people are wounded. #FreeSenegal🇸🇳

— Ouais mais pas trop✨🙃 (@WeirdAssGyal) March 7, 2021
Government Censorship
On Thursday, protesters attacked state-owned media Le Soleil TV and RFM radio. The reporting of these attacks caused government authorities to sanction two private TV stations, Sen TV and Walf TV for "stirring up hatred and violence". Since the protests began, the Senegalese government also restricted internet use. Internet network provider, Netblocks said social media apps were restricted early Friday ahead of the demonstrations. Robert Ade, a TV correspondent reporting from Dakar,
The women of Casamance who have come together to protest against the oppressive government. Faced with the health & economic crises and limited individual freedoms senegalese ppl all over the country are showing their support to the movement#FreeSenegal pic.twitter.com/x6XEC528OS

— DELA MOVE🇸🇳🧡 (@NestaWane) March 7, 2021
"It's true that all of last night, beginning at 9 p.m. [local time, 21:00 UTC] my WhatsApp connection stopped working properly. But at the same time, I also did not experience any difficulties sending emails".
Will #FreeSenegal Be a Success? 
Apart from the arrest of Ousmane Sonko, the #FreeSenegal movement is also against police brutality and government misrule. Young Senegalese are saying enough is enough, and using every means possible to echo their voices. The youths are accusing the government of siding with French companies to loot the country's wealth. Others are protesting for better education and healthcare rather than Sanko's arrest.
I am not fighting for Sonko. Not fighting for the opposition. I am speaking and standing up to uphold our democracy. I want the corruption & nepotism to stop. We want adequate healthcare and education for all. I am fighting for a better Senegal for everyone #FreeSenegal

— ARDI🧡🇸🇳 (@ar__dii) March 7, 2021
There also is generational conflit at the moment. Elders do not necessarily agree with our methods or our convictions. Many of them are used to being mere spectators in situations like these, so us speaking out against this government is seen as an act of defiance. #FreeSenegal

— Oumar Diallo ♏🇸🇳 (@MrOmsboy) March 7, 2021
We are tired. Macky Sall needs to stop acting like we're serving him and not the opposite. The peopl put you there and the people will take you down. Being stubborn won't make us fall back. #freesenegal

— Abronoma🕊 (@AFulaniGirl) March 7, 2021
Conclusion
The success of social movements like #FreeSenegal is tricky to determine—at least not yet. However, Senegalese people are making their demands publicly. It is up to the government to listen to these seemingly legitimate demands and work towards calming frailed nerves. Perhaps, Macky Sall's old strategy may fail this time. Therefore, he needs to come up with new tactics—and the best would be listening to the voice of the people. Till then, the violence, destruction, and looting of French businesses will likely continue.