Guinea Beats Ebola Again After February Outbreak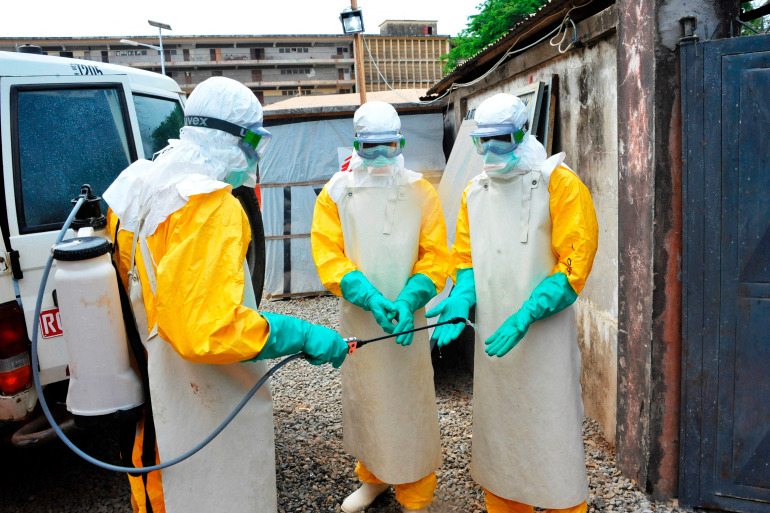 Guinea is one of the African countries that has suffered lots of causalities from Ebola outbreaks. The most recent outbreak happened in February throwing the country into panic. However, health personnel and officials quickly swung into action to bring it under control.
Recently, the WHO declared the end of the virus in the country. Health workers in the epicenter of the outbreak in Nzerekore applauded as they watched the Minister's conference. Health Minister Remy Lamah said in a press conference in the country's capital Conakry,
"I solemnly declare the end of the Ebola outbreak in Guinea."
The latest Ebola outbreaks in Guinea began in February, infecting 16 people and killing 12. The Guinean government declared the outbreak of Ebola disease in the Nzerekore region in South-East Guinea, near the Liberia and Côte d'Ivoire borders. However, it was the first known resurgence since the 2013-16 pandemic that killed more than 11,300 people.
Early interventions that helped in the fight
It is essential to know that UNICEF collaborated with the Regional Directorate of Health, the National Health Security Agency, WHO, and other partners—through its field office located in the Nzerekore region—to mount a rapid response to fight the virus. The emergency Ebola response plan included integrated outbreak analysis of epidemiological and social information to improve case surveillance. Others were alerts detection, pediatric care, psychological support, vaccinations, etc.
Furthermore, UNICEF and its partners reach an agreement with the Guinean government to ensure that survivors had access to quality medical health care. Survivors were to undergo screening for persistent virus and education to reitegrate into the family and community.
Also, UNICEF had community level-dialogues with more than 41,000 people to provide answers on how to prevent Ebola virus disease. They also trained about 36 health workers, 1481 teachers and supported 150 priority schools to help contain the spread of the virus.
Is this the end of Ebola threat for Guinea?
No doubt, the swift action by Health authorities were able to tackle the resurgence of the virus. Obviously, the country is making use of the lesson from the previous outbreak. In a statement, the WHO chief Tedros Adhanom Ghebreyesus said,
"Based on the lessons learned from the 2014-16 outbreak and through rapid, coordinated response efforts… Guinea managed to control the outbreak and prevent its spread beyond its borders.
The WHO Regional Director for Africa shares a similar opinion, "Although this Ebola outbreak flared up in the same area… thanks to new innovations and lessons learned, Guinea managed to contain the virus in four months."
Guinea and other African countries need to always take swift actions in case any outbreak occurs. Obviously, the virus may rise again but Guinea and the rest of the continent will always overcome with rapid response. Therefore, frontline countries that are prone to Ebola outbreaks need to stay vigilant for future outbreaks.