Why Are African Americans Celebrating Senate's Passing Of Juneteenth As A Federal Holiday?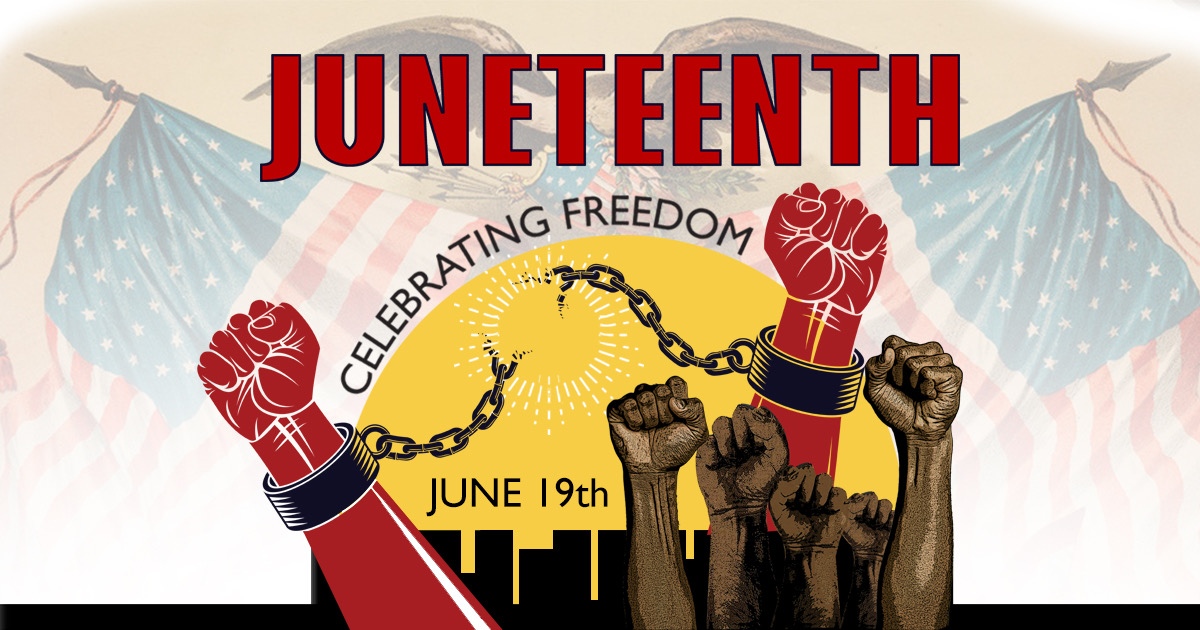 On Tuesday, June 15, 2021, the United States Senate unanimously passed a resolution to establish June 19 as a national holiday called the Juneteenth National Independence Day. The holiday is to commemorate the abolishment of slavery in the United States.
The legislation became a topic for discussion in early 2020. It gained momentum in the wake of the massive Black Lives Matter protests sparked by the police killing of George Floyd. Following the Democrats' takeover of both the White House and Congress, the bill remained high up President Biden's agenda.
After the Senate passage, President Biden speedily signed the legislation into law in front of White House staff. Federal employees will first observe the holiday on Friday, June 18. At the signing, Vice President Kamala Harris said,
"Throughout history, Juneteenth has been known by many names: Jubilee Day, Freedom Day, Liberation Day, Emancipation Day, and today, a national holiday. We are gathered here in a house built by enslaved people. We are footsteps away from where President Abraham Lincoln signed the Emancipation Proclamation." 
Throughout history, Juneteenth has been known by many names:
– Jubilee Day.
– Freedom Day.
– Liberation Day.
– Emancipation Day.

And today, a national holiday. pic.twitter.com/NGgve5piV6

— Vice President Kamala Harris (@VP) June 18, 2021
While signing the bill, President Biden said, "I've only been president for several months, but I think this will go down, for me, as one of the greatest honors I will have had as President."
#BREAKING: Biden signs Juneteenth bill: "Great nations don't ignore their most painful moments" https://t.co/Ieo95JFp77 pic.twitter.com/uCEsVR0uox

— The Hill (@thehill) June 17, 2021
What is Juneteenth?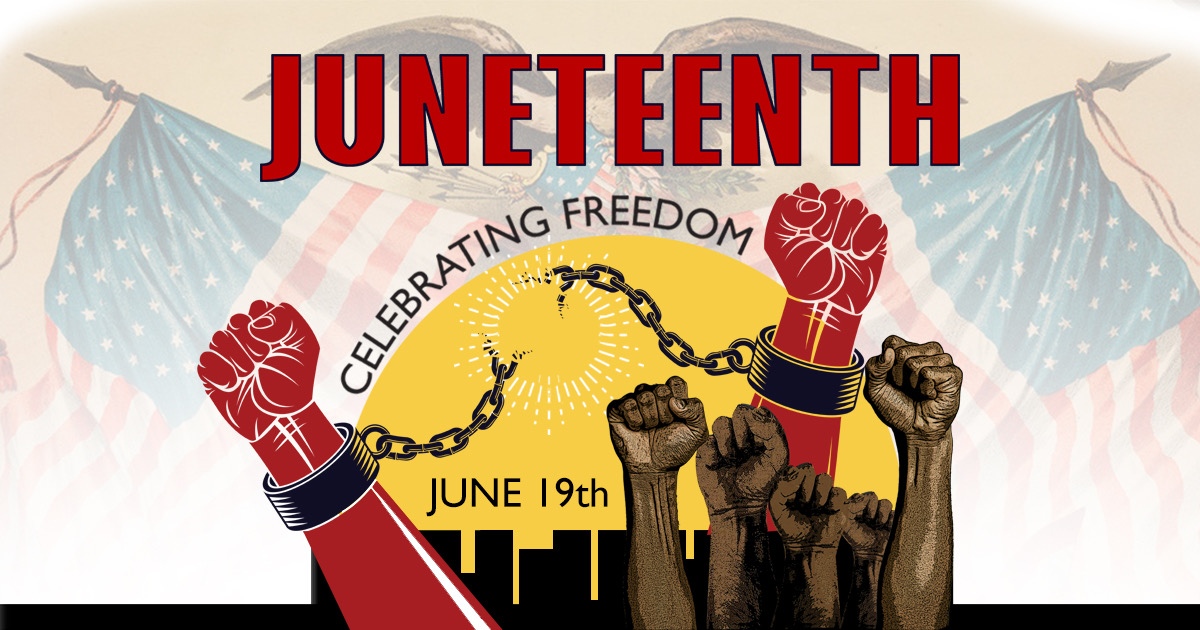 On 19 June 1865, a few months after the North had conquered the South in the Civil War, African-American slaves in Galveston, Texas, were freed. This came two years after President Lincoln signed the Emancipation Proclamation. Although slavery was still in existence in a few states, the declaration by General Grainger to bring the Emancipation Proclamation into effect in Texas signaled the end of slavery. It finally brought the practice to an end in the last state still holding the enslaved.
Juneteenth is an informal word obtained by merging the words "June" and "Nineteenth" together. Americans all over the world celebrate it on June 19th.
How did it Become Federal Law? 
Before the declaration of the Juneteenth National Holiday, 49 states and Washington DC already recognized it as a holiday. South Dakota is the only state yet to do so. As a Senator of Illinois, President Obama sponsored legislation to get Juneteenth recognized as a holiday, but it never succeeded—even during his time as President. 
This year, companies such as Nike, Uber, Twitter, and many others have announced they are giving their employees a paid day off for Juneteenth. The House of Representatives voted 415-14 in favor of the bill, while the senate unanimously approved it. President Biden's signature on Thursday means it is now federal law. 
Why is it Significant? 
Juneteenth National Holiday is significant for the black population who were direct descendants of slaves. It represents an opportunity for social reflection; an opportunity to address issues of social injustice and discrimination. It represents a reminder to black people of where they are coming from and what they can achieve both individually and collectively. 
For non-black people, the Juneteenth National Holiday is an opportunity for re-orientation and awareness. It is a window for education on issues of racial justice. It is also an eye-opener to why it is important that the world stamps out racism once and for all.
What People are Saying 
Many people took to social media after the declaration to comment on the Juneteenth National Holiday declaration. See some of the reactions below.
It's finally official.. #Juneteenth pic.twitter.com/XrvjK3Xxtk

— Usher Raymond IV (@Usher) June 18, 2021
If #Juneteenth being a holiday is not important to you…that's fine. Slow clap 👏🏾…👏🏾…👏🏾 for you. But it is important to some people so let them be great for a day. Roland asked for my response to the social media backlash so here it is. 🤷🏾‍♀️#RolandMartinUnfiltered pic.twitter.com/AMMdY6tVby

— BlackWomenViews Media (@blackwomenviews) June 18, 2021
The President signed into law a bill I cosponsored to make #Juneteenth a federal holiday. Slavery is one of the darkest periods in American history and remembering and learning from it is essential to the continued work of fighting racism in all its forms.https://t.co/xqPI48J6Tl

— Senator Mark Kelly (@SenMarkKelly) June 18, 2021
The burden of systemic racism cannot fall on Black Americans alone. We are stronger when we call for justice together.

Thank you to those in Congress who voted to advance this, the advocates and activists and to @POTUS for moving our nation forward in recognizing #Juneteenth. https://t.co/8WC9Qx9d7Q

— Tammy Duckworth (@SenDuckworth) June 18, 2021
"Although Juneteenth should absolutely be a federal holiday, African Americans deserve systemic changes to racism, not only symbolic ones"

"Juneteenth may give America the day off, but Black people don't get to take a day off of racism"#SuitUPNews #Juneteenth pic.twitter.com/LmMMpkh8ot

— 𝐄𝐱𝐚𝐯𝐢𝐞𝐫 𝐏𝐨𝐩𝐞 (@exavierpope) June 18, 2021
Opposition to the Bill 
Although the general reaction to the declaration was positive, not everyone is a fan of the legislation. In 2020, Wisconsin Republican Sen. Ron Johnson blocked the bill, opining that the day off for federal employees would cost American taxpayers millions of dollars. However, this week, Johnson shelved his objection, paving the way for the bill's unanimous passage in the Senate. He said,
"Although I strongly support celebrating emancipation, I objected to the cost and lack of debate. While it still seems strange that having taxpayers provide federal employees paid time off is now required to celebrate the end of slavery, it is clear that there is no appetite in Congress to further discuss the matter."
Conclusion 
It is an important moment in the history of Black America that Juneteenth is now a federal holiday. Many Black Americans excelling in different fields today would never have had the opportunity if not for the price paid by the slaves. As the world intensified its efforts towards battling racism, this news is a breath of fresh air. Where and how will you be celebrating your Juneteenth holiday? Let us know in the comment section.