Is Chad Heading Towards A Major Unrest With The Death Of President Idris Deby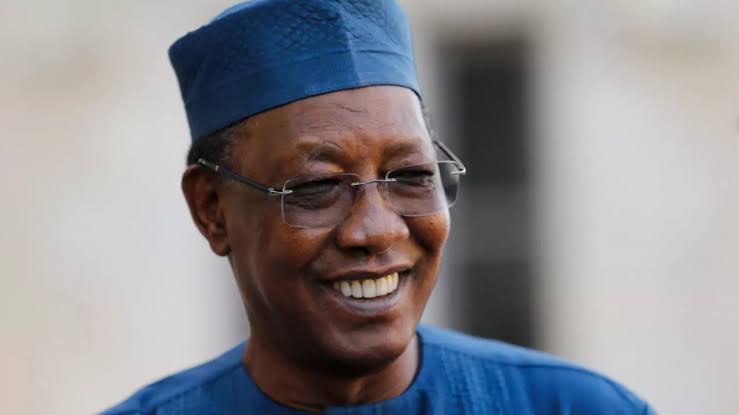 The Sahelian geopolitical space—and the African continent—went into a sad frenzy as news broke of the death of President Idris Deby. Idris Deby, the long-term President of Chad, reportedly died on the frontlines while fighting rebels. Upon announcement of the news, there were mixed reviews from commentators and leaders across the continent. Paul Kagame, the Rwandan President, said in his condolence message that Deby "will be remembered for his invaluable contribution in the fight against terrorism and extremism, among other things."
My sincere condolences to the people of Chad and the bereaved family for the passing of President Idris Déby Itno. He will be remembered for his invaluable contribution in the fight against terrorism and extremism, among other things.

— Paul Kagame (@PaulKagame) April 21, 2021
Other African leaders also extolled his virtues both on social media and through various statements. Hage Geingob, the Namibian President said, "I express my sincere condolences to the Government and the people of Chad during this difficult period. May The Soul of President Déby Rest In Peace. He was indeed a great leader." 
I have learned with utmost sadness about the passing of President Idris Déby of the Republic of Chad. I express my sincere condolences to the Government and the people of Chad during this difficult period. May The Soul of President Déby Rest In Peace pic.twitter.com/VvtT5K4bf7

— Dr Hage G. Geingob (@hagegeingob) April 20, 2021
Although several of his African counterparts believe he performed excellently in office, many Chadians do not hold this sentiment. Across Francophone and Anglophone Africans, many hold the opinion that Deby was just a stooge for the French to perpetuate their neo-colonialist programs in Chad. Some believe he oversaw a period of stagnation and impoverishment in the country. 
Brief History of Idris Deby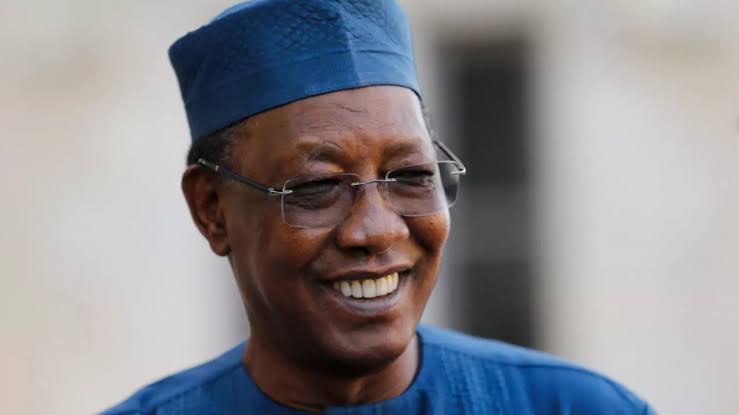 Born on 18th of June, 1952 in Berdoba, Chad, Idris Deby was born to a peasant herder and a trader. He attended the Tiné Quranic School, the École Française in Fada, and the Franco-Arab school (Lycée Franco-Arabe) in Abéché. For his Bachelor's degree, he attended the Lycée Jacques Moudeina in Bongor, where he studied science and mathematics. 
After his university education, he enrolled in the Officers' Schools in N'Djamena. In 1979, he proceeded to France for his professional pilot certificate course. Three years later, in 1982, under the Presidency of Hissène Habré, he became Commander-in-Chief of the Chadian Army. In 1989, he formed the Patriotic Salvation Movement, an insurgent group, which marched to N'Djamena in 1990 in a coup that installed Deby as president. 
Idris Deby's Reign in Perspective: Positives 
Like every leader, Idris Deby had millions of Chadians who adored and revered him. Many believe he was a strong leader who stood up against multiple rebel groups throughout his reign. This quality earned him the title "The Great Survivor." In addition to fighting and conquering multiple rebel groups numerous times, some of his achievements are;
He stabilized and made the Chadian military one of the most feared and most formidable forces in the Sahel. 

In 1993, he oversaw the transition of Chad from a dictatorship to an official democracy 

He ensured the ethnoreligious integration of Christians into government after winning elections in 2011.  
Idris Deby's Reign in Perspective: Negatives 
Despite being a military powerhouse, Idris Deby's regime was accused of perpetrating numerous ignominious acts. Chief among them was the repressive nature of his regime. Throughout his tenure, there was a consistent stifling of opposition groups, culminating in these groups completely boycotting elections in 2016 and 2021. There were reports of arrests, brutalizations, and even killing of key opposition figures. 
President Idris Itnu Deby;He built a strong,competent and virile force against Islamist terror & Insurgency in the subregion,he developed his country's oil resources,he violated human rights & crushed the opposition,he perpetuated himself in Power & lost his life defending it.

— Senator Shehu Sani (@ShehuSani) April 20, 2021
Another asterisk that hangs over his time in office is the corrupt nature of his administration. Many believe that the siphoning of funds in his administration reached astronomical levels, impoverishing millions. 
When Chad's nascent oil industry began to flourish, Idris Deby reportedly spent a large chunk of the proceeds for weapons to aid in the fight against his detractors rather than for the food assistance, infrastructure development, and education and health programs which his country desperately needed.  
While in office, many critics saw him as a "characteristically undemocratic" President. This position is buttressed by his control of all arms of government, the removal of term limits, and the eventual amendment of the constitution that would have seen him in office till at least 2033. 
Deby's Death: Implications for the Sahel 
Nigeria must be interested in the national security of Chad, especially now the country has been forced into an emergency transition due to the death of President Idris Deby. It is in our interest the country isn't overrun by insurgents & terrorists. That'd be bad for the region.

— JJ. Omojuwa (@Omojuwa) April 20, 2021
While alive, Idris Deby's fierce approach to warfare helped combat insurgency on all fronts in the Sahel. In 2015, when the Nigerian military was fledgling in its effort against Boko Haram, Deby sent troops to Nigeria in a massive onslaught that re-captured some Nigerian territories in a joint effort. 
This, coupled with Chad's role in the G5 force set up by France to stabilize the Sahel, means that Deby's death now has serious implications for the region. With rebels still advancing towards N'Djamena seeking to reclaim power for the Christians, there may be a spillover of the violence into Sudan, Nigeria, and Libya. Thus, the stance of the incumbent Chadian government will determine how things will pan out. 
Division in the Chadian Army
Following the death of President Idris Derby, the military seized power. Consequently they formed a Transitional Military Council to be headed by Derby's son and 4 star general, Mahamat Idriss Déby. However, not everyone within the military is happy with the decision. General Idriss Abdéramane Dicko and some top military officers do not recognize the legitimacy of Mahamat's rule. In an interview with African News General Dicko said,
"We say no to this decision taken in haste without popular consultation, because the people said no. We say to our brothers in arms who are part of this Military Transitional Committee to come to their senses and listen to the cries of the Chadian people. The people said no to the sixth mandate, no to the system, no to bad governance! Today the marshal is dead, but now the new team should listen to the people. If not, we will have the same problems, which will be difficult to manage."
Tributes from other African Leaders
Most African leaders have sent a tribute using their social media handles. The majority of them recounts the contributions of the late president.
I have been saddened by the news of the tragic death of the Chadian leader, Idriss Déby Itno. My last encounter with him was in Brazzaville, capital of the Republic of Congo, a few days ago, where we both attended the swearing-in of President Denis Sassou Nguesso. 1/3

— Nana Akufo-Addo (@NAkufoAddo) April 22, 2021
J'ai appris avec consternation la mort tragique de @MIdrissDebyItno Président en exercice du G5Sahel.
Je salue la mémoire d'un frère, d'un grand panafricaniste, engagé avec conviction et détermination, dans la lutte contre le terrorisme dans le bassin du Lac Tchad et au Sahel.

— Roch KABORE (@rochkaborepf) April 20, 2021
Translation: I learned with dismay the tragic death of @MIdrissDebyItno Chairman of the G5Sahel. I salute the memory of a brother, of a great Pan-Africanist, committed with conviction and determination, in the fight against terrorism in the Lake Chad basin and in the Sahel.
J'ai appris avec émotion le décès du Président @MIdrissDebyItno.

Je salue la mémoire de cet homme d'État dont l'engagement pour la paix au Tchad et la stabilité du Sahel fut constant.

FEG pic.twitter.com/tNkqedne9Y

— Faure E. Gnassingbe (@FEGnassingbe) April 20, 2021
Translation: I learned with emotion of the death of the President @MIdrissDebyItno. I salute the memory of this statesman whose commitment to peace in Chad and stability in the Sahel was constant. FEG