This Is What Burna Boy Grammy Awards Win Means For Africa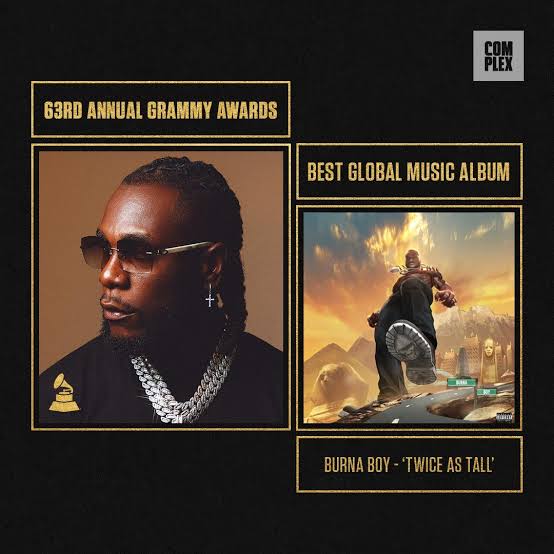 Every year, the American Recording Academy organizes the Grammy Awards. It is arguably the most prestigious music awards ceremony in the world. The Grammy is held to recognize achievement in music. For the Grammy, artistes all over the world submit their very best work for consideration for the gramophone-like trophy. This year, Burna Boy Grammy Awards win was highly celebrated because of the impact I African music industry.
Since 1959, the Recording Academy has been awarding excellent music in different categories. The Award ceremony features performances by global superstars across all six continents, followed by the presentation of awards. This year, the Award ceremony took place on the 15th of March in California and was streamed online. However, unlike previous years, Africa recorded one of her best outings in recent history.
How Many African Artistes Have Won Grammy Awards? 
Since it began in 1959, Africans have won in different categories for a total of 9 wins. For his wins in 1995, 2006, and 2011, Ali Farka Touré remains tied as Africa's most successful artist in the Grammy Awards. Other Africans with 3 Grammys each are Angélique Kidjo and Owuor Arunga. Other solo artists who have won include Youssou Ndour and Wouter Kellerman. In the group category, Soweto Group Choir (3), Tinariwen (1), and Ladysmith Black Mambazo (5) have also done the continent proud. 
Which Africans Won at the Grammy Awards 2021?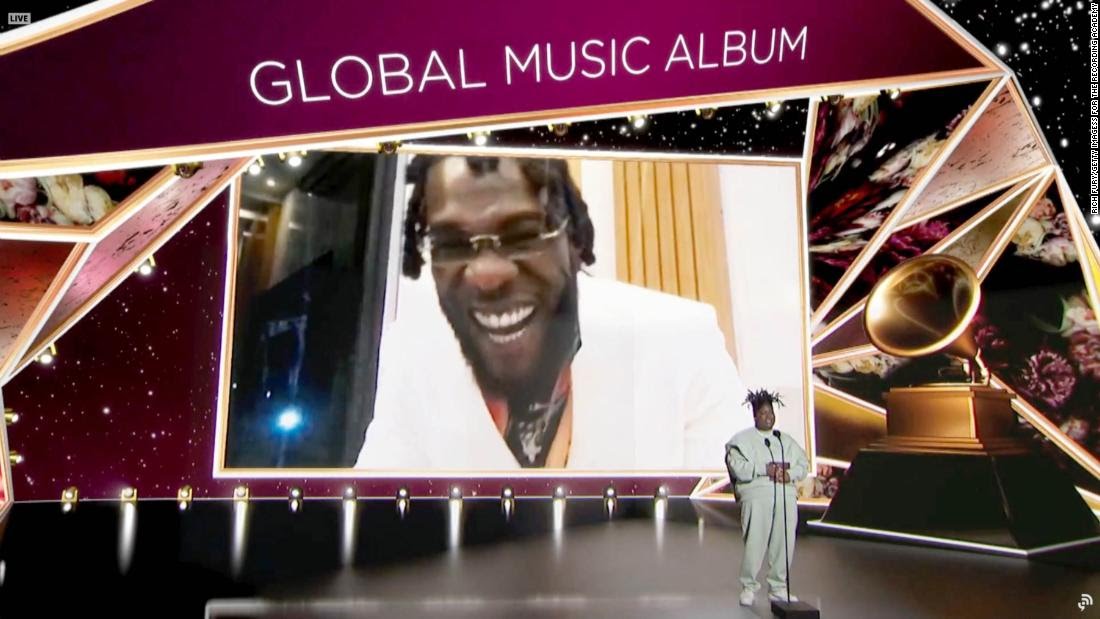 For his work in Twice as Tall, ace Nigerian artiste Burna Boy won in the Best Global Music Album category.  He beat six other artists from four continents to scoop the Grammy Award. Apart from Burna Boy, there was only one other African artiste on the winners' list. Nigerian musical superhouse, Wizkid, also won as an artist in Beyoncé's Brown Skin Girl in the Best Music Video category.
As we celebrate these artists, we take a brief look at their careers, detailing their rise to stardom.  
Burna Boy 
Self-christened the Odogwu of Nigeria, Burna Boy's rise to stardom is a testament to the wonders of resilience. Beginning his career in 2011, Burna only rose to the limelight in 2018 with the release of his hit single 'Gbona.' Until then, the 29-year-old lurked in the background, waiting for his big break in the industry.
Wizkid helping Beyoncé to win while Burna Boy featured Diddy and Cold Play on his Twice As Tall album so they can also be Grammy winners. Nigerians 🤝 lifting others. Afrobeats to the world! #GRAMMYs 🇳🇬🇳🇬🇳🇬

— E (@iamOkon) March 14, 2021
ALSO READ: Is Burna Boy Truly The African Giant?
Having lost to his 'musical mother', Angélique Kidjo, at the 2020 Grammy Awards, Burna Boy Grammy Awards win in 2021 was a strong comeback. In doing so, he churned out his album, Twice As Tall, in 2020. Twice as Tall is a 14-track masterpiece traversing different themes of love, brotherhood, self-belief, and social justice. According to the Recording Academy, Burna's album is "a masterclass in the vibe and hustle that have made Burna Boy an international musical force". While reacting to his win, Burna said
"This is a big win for my generation of Africans all over the world. This should be a lesson to every African out there. No matter where you are, no matter what you plan to do, you can achieve it."
Wizkid 
Starting out as a young schoolboy singer in 2010, Wizkid has risen astronomically over the past decade. Since 2013, the 'Ojuelegba' crooner has locked down the top superstar spot in the Nigerian music space alongside Davido. Many regard him as one of the finest Nigerian music artists ever. 
For his first-ever Grammy Award, Starboy, as he is popularly called, won for his feature on  Beyoncé's Brown Skin Girl. The song headlined Beyoncé's 2019 album, Lion King. The song won the Grammy for Best Music Video. For featuring in the song, Wizkid got an award too. The Recording Academy describes the video as "a feast for the fashion-forward and a celebration of Black and brown female beauty everywhere".
What Burna Boy and Wizkid's Grammy Wins Means For Afrobeats 
For music executives such as Aibee Abidoye, Burna and Wizkid's wins mean Afrobeats is here to stay. Speaking to CNN, Aibee said
"The Grammy is the biggest award globally that people recognize and most musicians look up to. With this win, African music—Afrobeats is here to stay as an acceptable genre of music," 
ALSO READ: 10 Head-Turning Styles From The 2021 Headies Award
Since the popularization of Afrobeat by African music legend, Fela Anikulapo-Kuti, it gained global recognition in the 2010s. Lately, international acts are queueing to collaborate with Nigerian artists. Obviously, the world is gradually listening to Africa. Hopefully, the young generation of artists will sustain the energy. Congratulations to Wizkid and Burna Boy. Drop a message for these superstars below.