Kamala Harris Made History At The Inauguration But She Was Not The Only One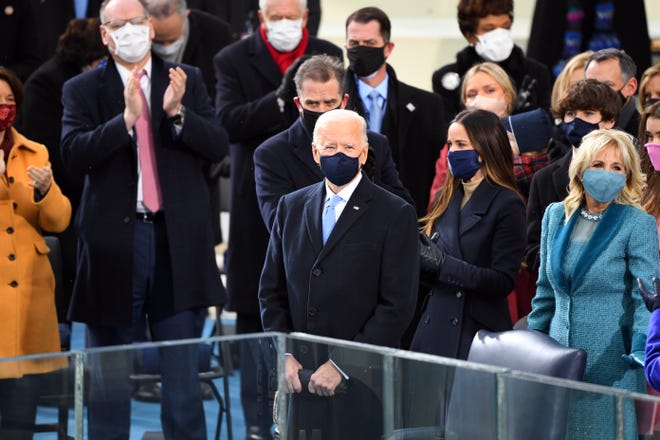 The inauguration of the first two citizens of the United States—the President and Vice-President—is an event usually marked by pomp, elegance, and glamour. However, some of the elegance was cut back because of the COVID-19 pandemic. The inauguration of President Joseph R Biden Jr. and Vice-president Kamala Harris saw the rewriting of history throughout the course of the event. Here is a breakdown of some of the historic moments.
President Biden Channels Abe Lincoln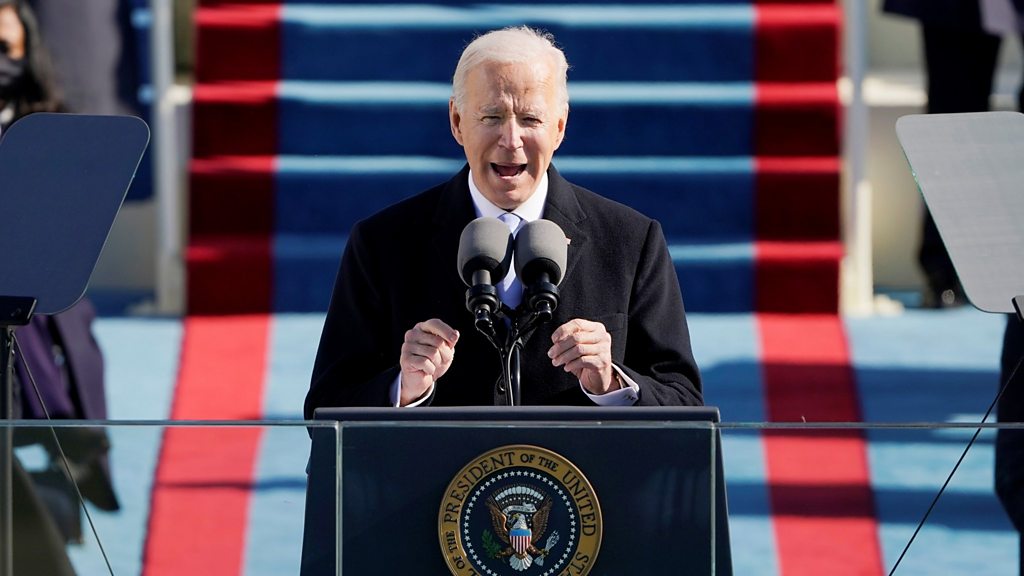 In what was a stirring speech, President Biden appealed to the American spirit of the over 300 millions citizens of the United States. He called on Americans across racial, gender, political, and economic divides to rally around and "overcome these challenges—to restore the soul and to secure the future of America". In a memorable speech, the president said, 
"In another January in Washington, on New Year's Day 1863, Abraham Lincoln signed the Emancipation Proclamation. When he put pen to paper, the president said, 'If my name ever goes down into history it will be for this act and my whole soul is in it.' My whole soul is in it. Today, on this January day, my whole soul is in this: Bringing America together. Uniting our people. And uniting our nation. I ask every American to join me in this cause." 
He also called on Democrats and Republicans to chart a fresh course by working together. This was to avoid the political division and challenges which had bedevilled the United States over the last four years. You can watch President Biden's below. 
Kamala Harris, Etched in Gold into the Annals of History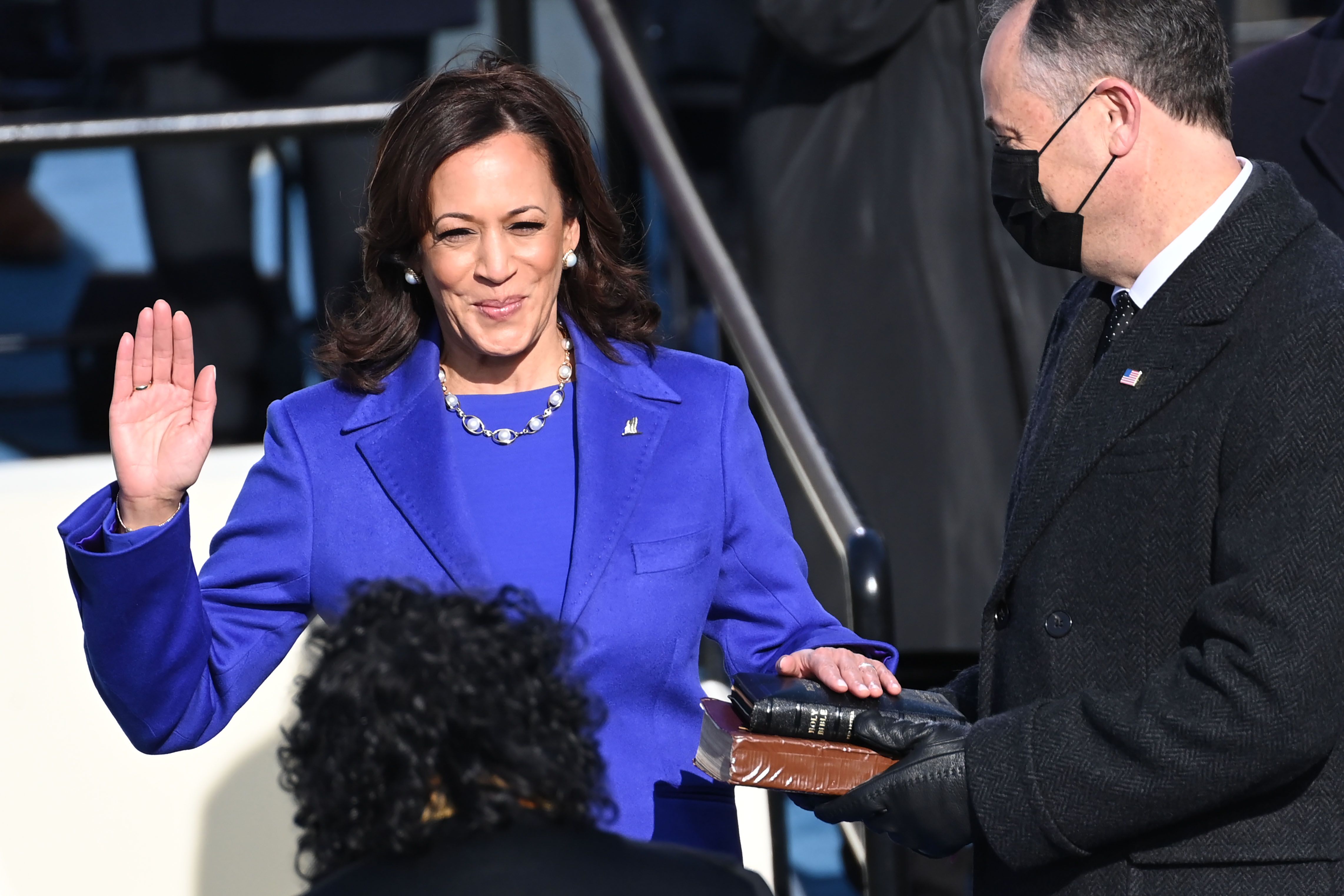 As she walked up to take her oath of office, Kamala Harris' gait reflected the sense of pride that engulfed millions of black women, Asians, and other minorities. She was going to be the Vice-President of the United States of America.
By any standards, Kamala Harris' election to the office of Vice-President of the United States is an outstanding achievement. Shattering gender and racial barriers, she became the first black, first south-Asian, and the first woman to become Vice-President of the United States. 
Although until now this achievement seemed an impossibility, Kamala's ascension now holds a beacon of light to women of color. It is a true testament to the strength and possibilities that lie in wait for people—and women indeed—who dare to dream. In her inaugural address, Kamala Harris said,
"In many ways, this moment embodies our character as a nation. It demonstrates who we are. Even in dark times, we not only dream, we do. We not only see what has been, we see what can be. We shoot for the moon, and then we plant our flag on it. Americans are bold, fearless, and ambitious. We are undaunted in our belief that we shall overcome; that we will rise up. This is American aspiration." 
Amanda Gorman reincarnates Maya Angelou 
 'For there is always light,

    If only we're brave enough to see it

    If only we are brave enough to be it.' 
These golden words of hope were part of Amanda Gorman's inaugural poem. Tailor-made for the occasion, her poem summoned the positive spirit of Americans of all races, genders, and economic classes to believe again in the American Dream. 
Although the rendition of her poem was outstanding, Amanda will be remembered much more for being the youngest-ever inaugural poet at 22. Her electrifying performance is an awakening among young black women, reminding them of their power to break bounds. In what seems a tweet of endorsement, Oprah Winfrey lauded Gorman, iterating that Maya Angelou—the 1993 inaugural poet—would be very proud of her.   
I have never been prouder to see another young woman rise! Brava Brava, @TheAmandaGorman! Maya Angelou is cheering—and so am I. pic.twitter.com/I5HLE0qbPs

— Oprah Winfrey (@Oprah) January 20, 2021
Watch her render her poem here: 
Justice Sotomayor Embodies the Theme of the Day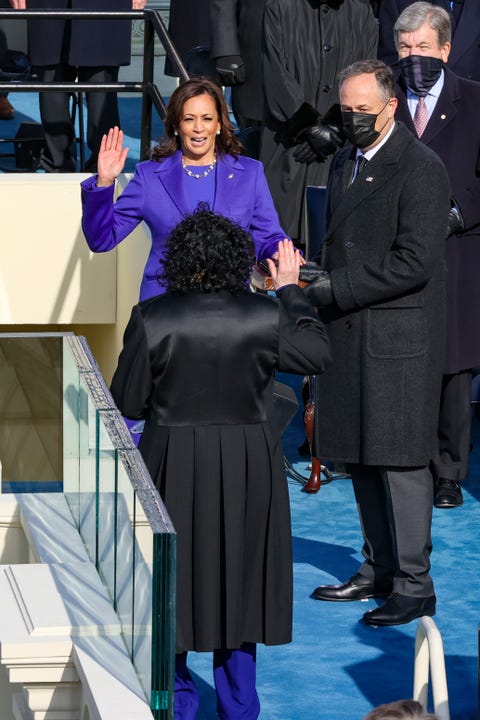 Punctuating what seemed like a day for Black women is Justice Sonia Sotomayor. Nominated in 2009 amidst controversy by President Obama, Justice Sotomayor became the first Hispanic and Latina justice of the Supreme Court of the United States. On the 20th of January 2013, she administered her first oath of office to then-Vice President Joe Biden. 
Exactly eight years later, Justice Sotomayor was on hand to administer a historic oath of office to Kamala Harris. This is a testament to the viability of the American Dream.
Still Some Room For President Trump?
Always wanting to be the center of attention, Former President Trump also made history—for the wrong reasons.
When, on the 20th of January 2017, he promised to 'end the American carnage', his predecessor, Barack Obama, sat just a few meters away. On that day, Joe Biden was also present, saying his goodbyes, having served as Obama's vice. Their presence was in continuation of a long tradition of Presidents and Vice-presidents attending the inauguration of their successors. 
However, on the 8th of Jan 2021, Trump announced in a tweet that he would not be attending his successor's inauguration, making him the first President in 150 years to skip his successor's inauguration. Of America's 46 Commanders-in-Chief to date, only three—John Adams, John Quincy Adams, and Andrew Johnson—have skipped their successors' inauguration. All three served just one term. More interestingly, like Trump, all three faced impeachment votes. However, only Johnson and Trump ended up being impeached. 
Other Key Moments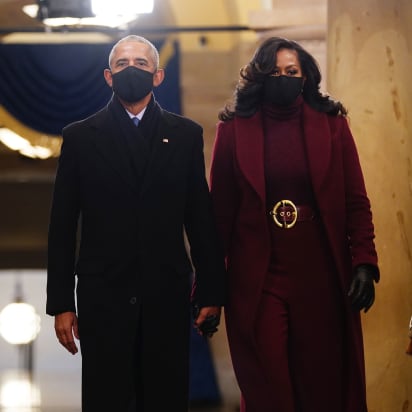 Reporting the inauguration without an honorable mention for Michelle Obama and
her stunning
appearance is simply skewed. Michelle simply stole the show with her combination of beautifully laid hair and a merlot-colored monochromatic blazer. As far as fashion goes on Inauguration Day, former First Ladies do not go better than that. 
Lady Gaga was also on hand to thrill the audience to her sound. The multi-award-winning singer's rendition of the United States National Anthem was a joy to watch. We will be watching closely to see how President Joe Biden will unite America. Till then, God bless America.