Afronista Spotlight: 15 Times Numidia Lezoul Stunned Us With Incredible Fashion Sense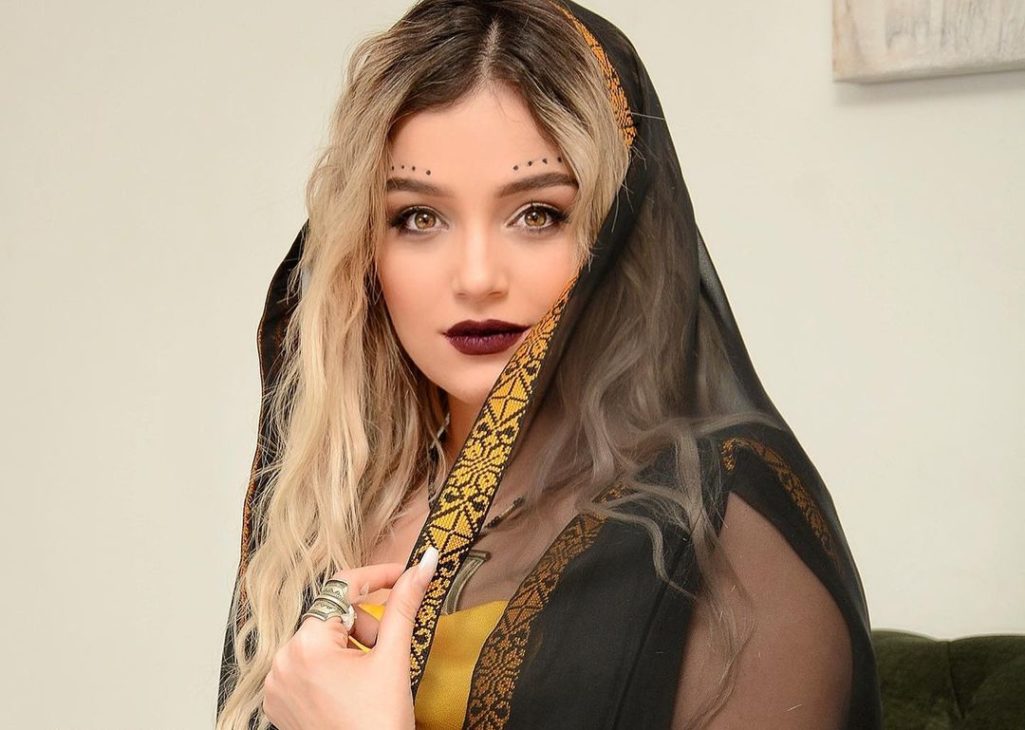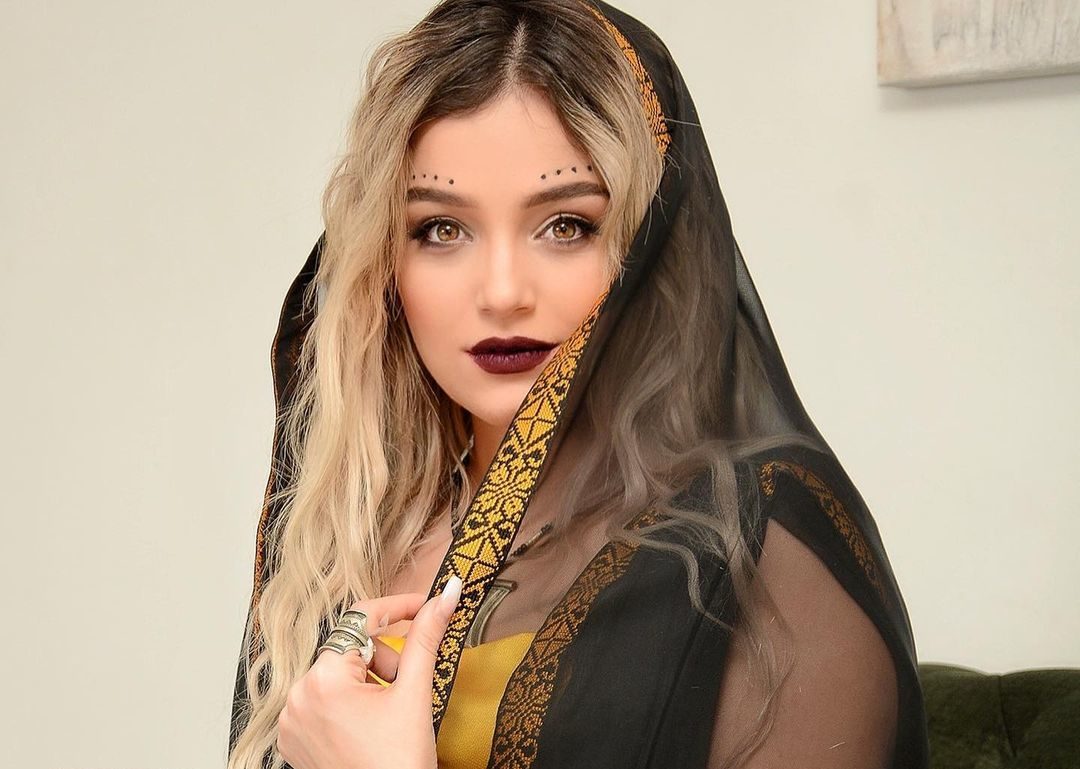 Her stylish self is displayed for all to see. She has been in the limelight for sometime now and she is camera friendly. Despite her young age, she has spent quite a number of years of her life studying and sharpening her passion. Her beautiful brown eyes are a culmination of her beauty. Our Afronista Spotlight today is scintillating on none other than Numidia Lezoul whose incredible fashion sense we are about to unveil. Hope you enjoy the read!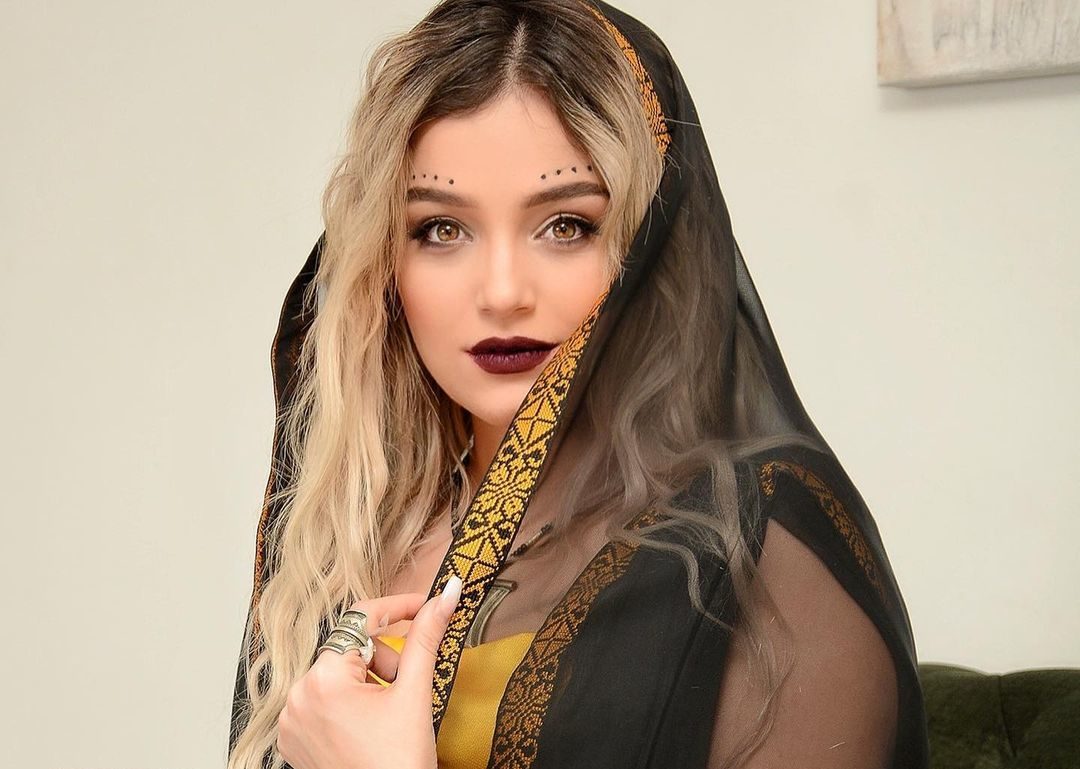 When was Numidia Lezoul Born?
Lezoul was born in Algeria, Tizi Ouzou department on Feb. 10, 1996. That makes her 25 years old. She is proud of her mother who has taught her all about life. Whenever she gets tired from working for long periods of time, she goes to her parents for invaluable rest.
Lezoul's Glamorous Career and Achievements
Lezoul wears many hats. She is an actress, a TV show host, and an influencer. She is also a talented singer and dancer. Lezoul started her acting career in 2016. She played a supportive role in a television sitcom called Buside Days as Zahra. In the following year, 2017, she featured as Abdullah's American fiancée in a television series called Taht almuraqaba. She also started TV hosting at Chiche Atahaddak, an Algerian adventure game show.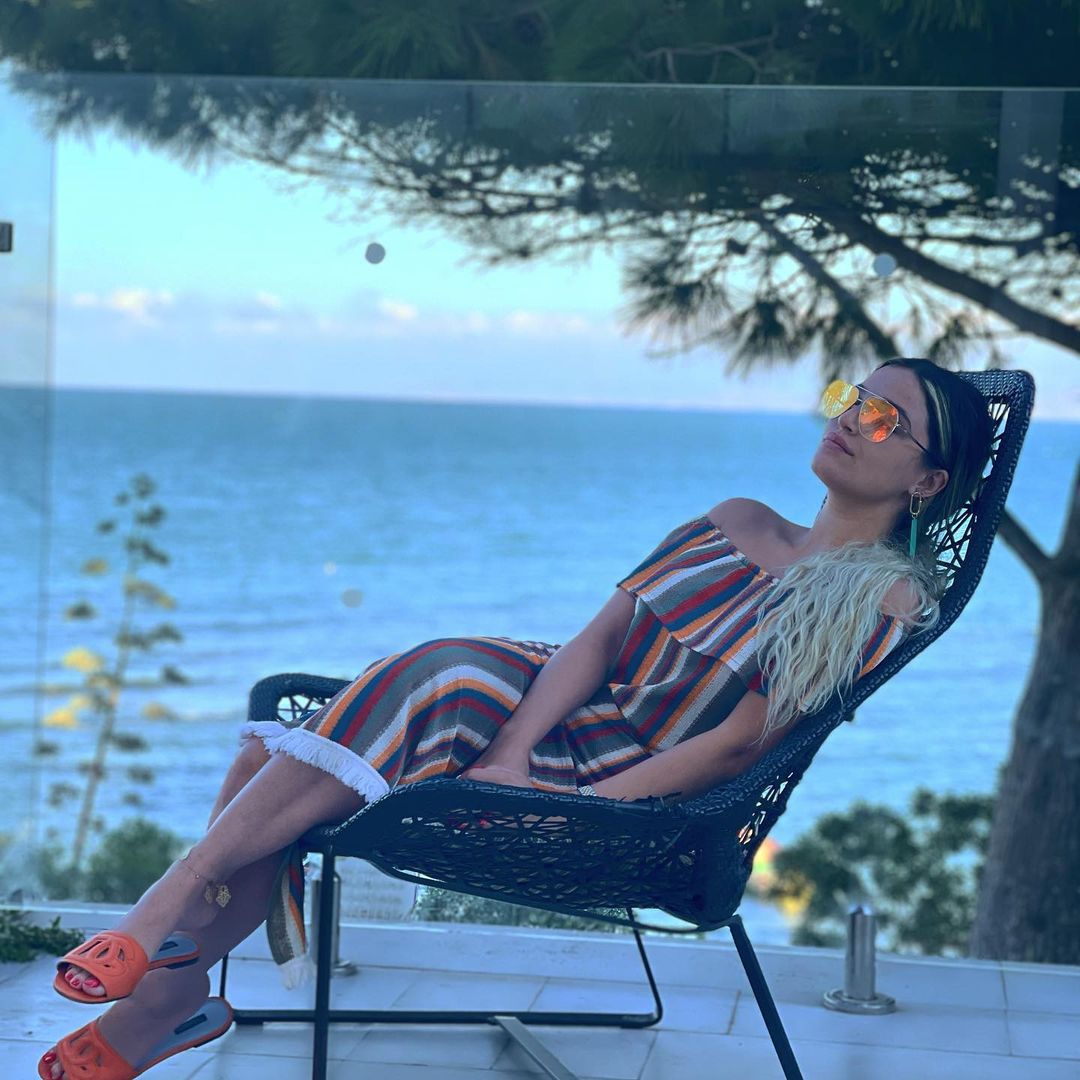 Despite her young age and rising career, Lezoul managed to successfully finish her 8 years of studies in music and Andalusian heritage. Basically, Andalusians are Spanish citizens who reside in Andalusia, those who live abroad, and their last place of Spanish residence was Andalusia together with their descendants.
When Instagram opened its doors on Oct. 6, 2010, little did Lezoul know that it would be a life-changer for her. She has gone ahead and created her biggest fan base on the app. Currently, she has 5.5 million followers. On the platform, she shares fashion and lifestyle photos, selfies, and short entertaining videos which have continued to garner more followers for her.
Her Humanitarian Side
During the COVID-19 pandemic, Lezoul refused to just sit down and watch her countrymen and women wallow in pain and despair. At some point, Algeria was hard hit and oxygen demand in the country was insatiable. She decided to act and launched an appeal on her Instagram page.
Her local and well-established diaspora fans including footballer Riyad Mahrez managed to contribute over $115,991. Subsequently, she used the donations to make oxygen more available. Let's have a look at some of the most stunning fashion designs worn by Numidia Lezoul.
Numidia Lezoul Showcasing Glamorous Haute Coutures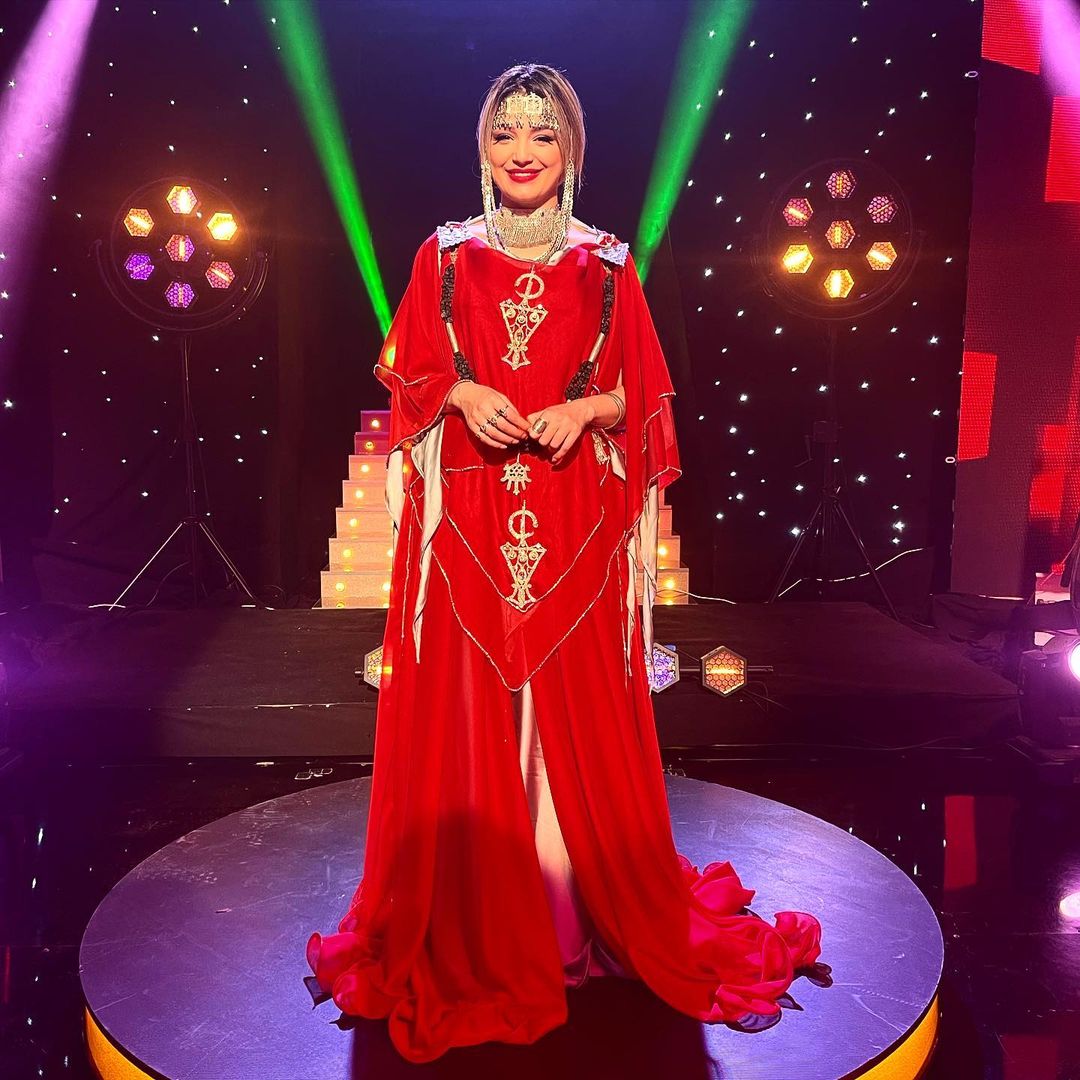 Red always exudes excitement. This is evident on Lezoul's beautiful face. The golden fabric hanging stylishly from the sleeves and on the front lower part of the dress gives it the uniqueness it deserves. The golden details on the front of the bodice add to the elegance of this haute couture.
Black and cream is a nice match of colors as seen on this straight-fitting dress. The embellishment on the front side is just on point. Take note of the simple belt tie and the short flared lace sleeves.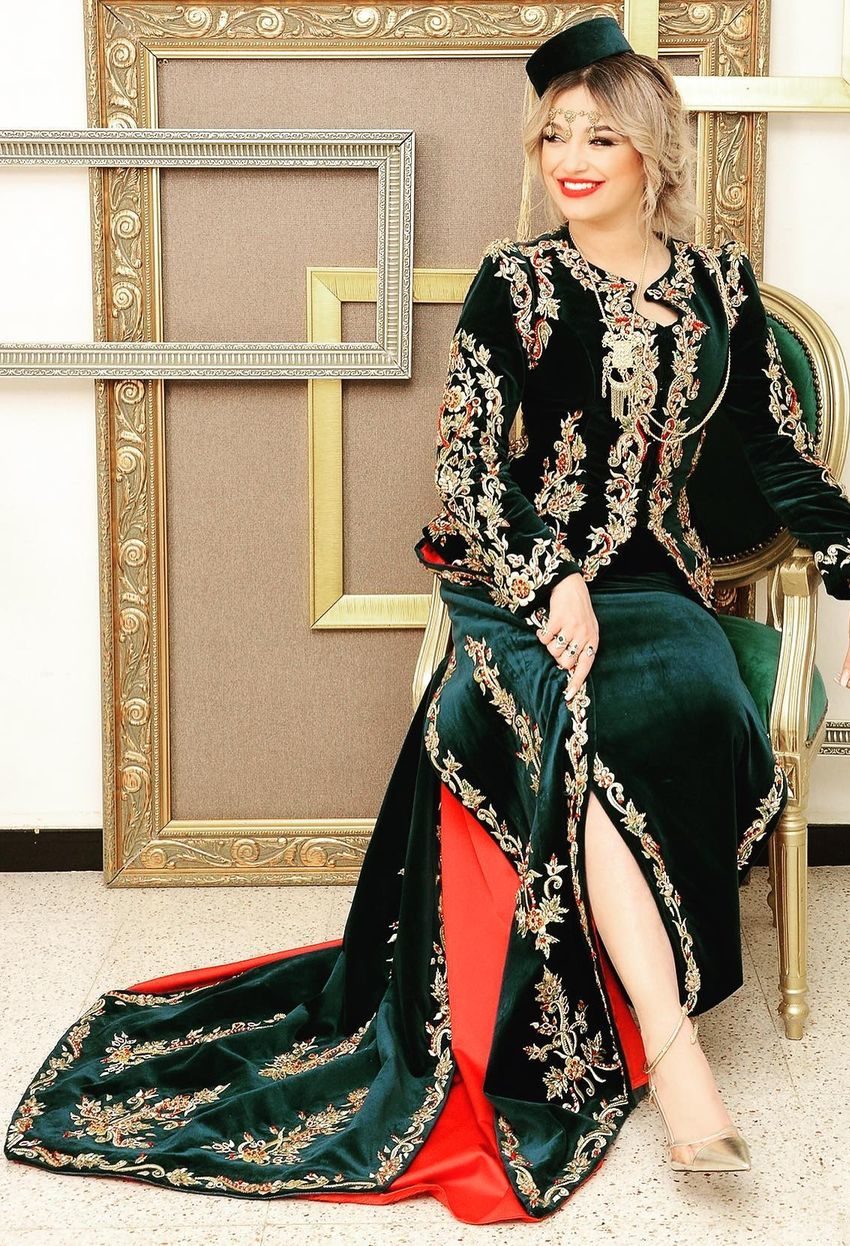 The union of the dark shades of green and orange in this garb is superb. The golden embroidery and orange embellishments add to the coziness of this haute couture. The green cap and sleek golden heels complete this elegant look. Lezoul definitely has a soft spot for gold.
Fairy Princess Ensembles by Lezoul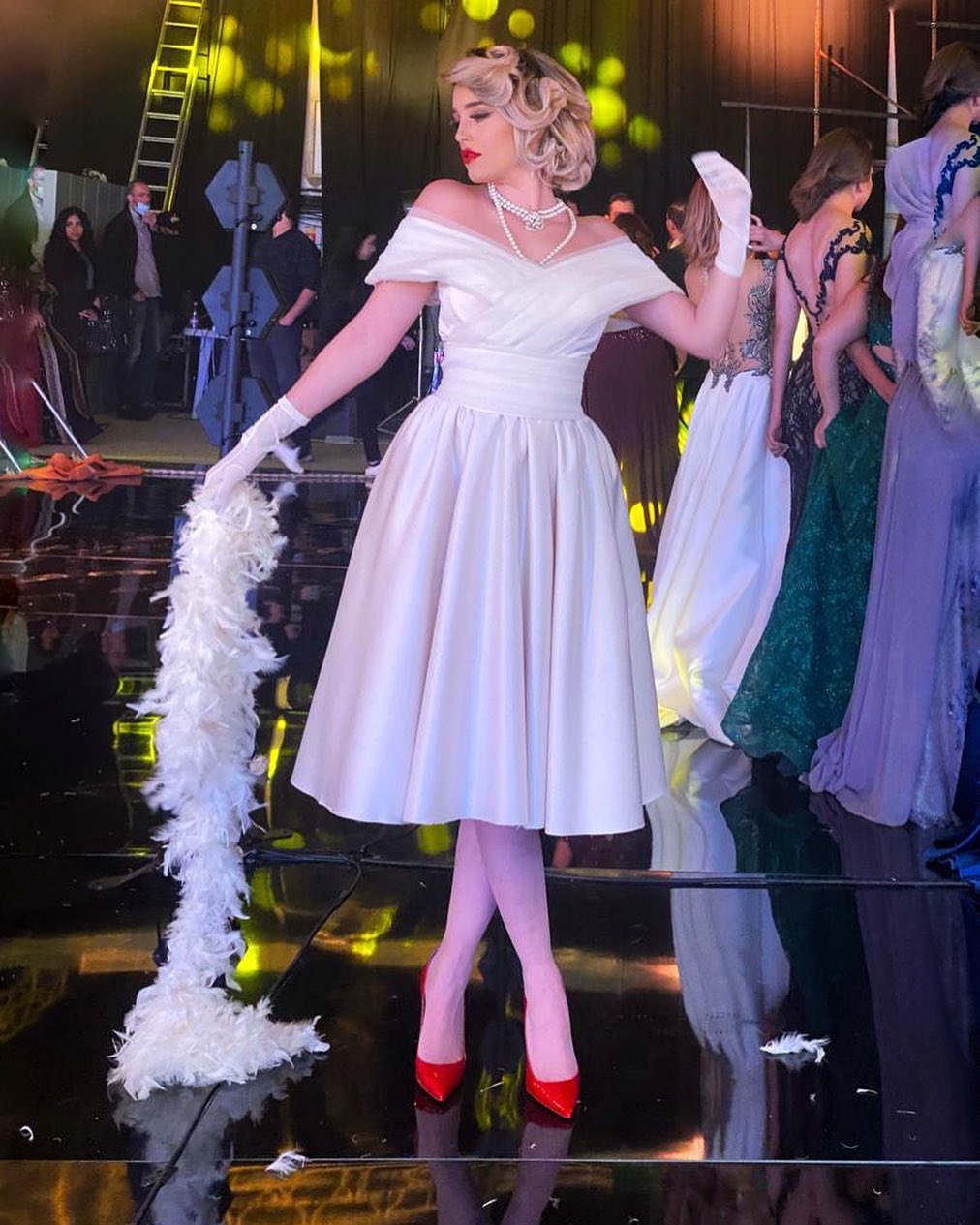 The simple and stylish shiny white dress is ideal for social and casual occasions like birthday parties, anniversaries, weddings, and evening parties. The red heels are a perfect contrast to this dress. The white feathery scarf and white beads create an irresistible finish.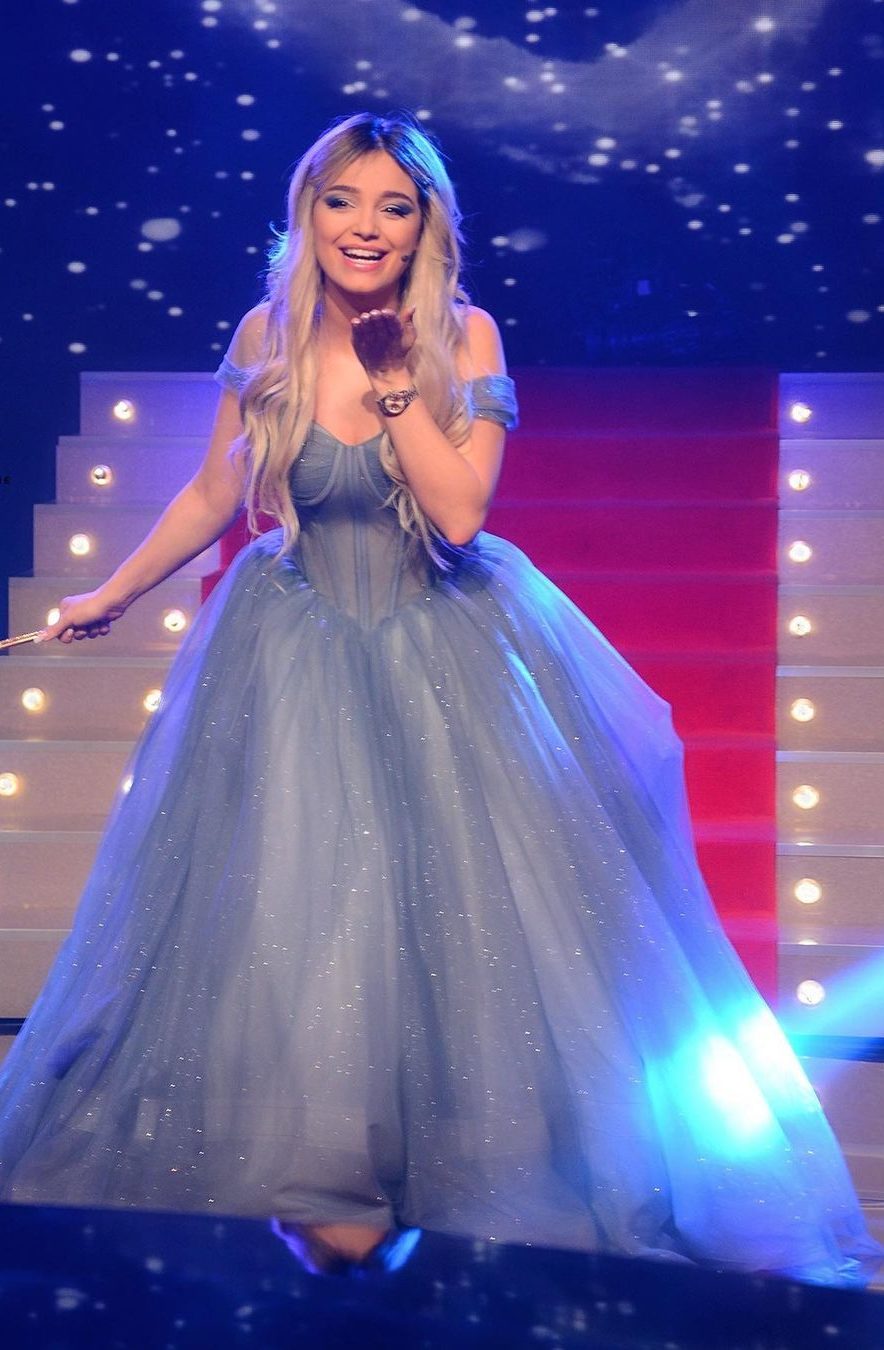 A superb princess look by Numidia Lezoul. This light blue dress with shiny little embellishments is the epitome of fairly tale princess look that is a dream for every girl. The smile on her face tells it all.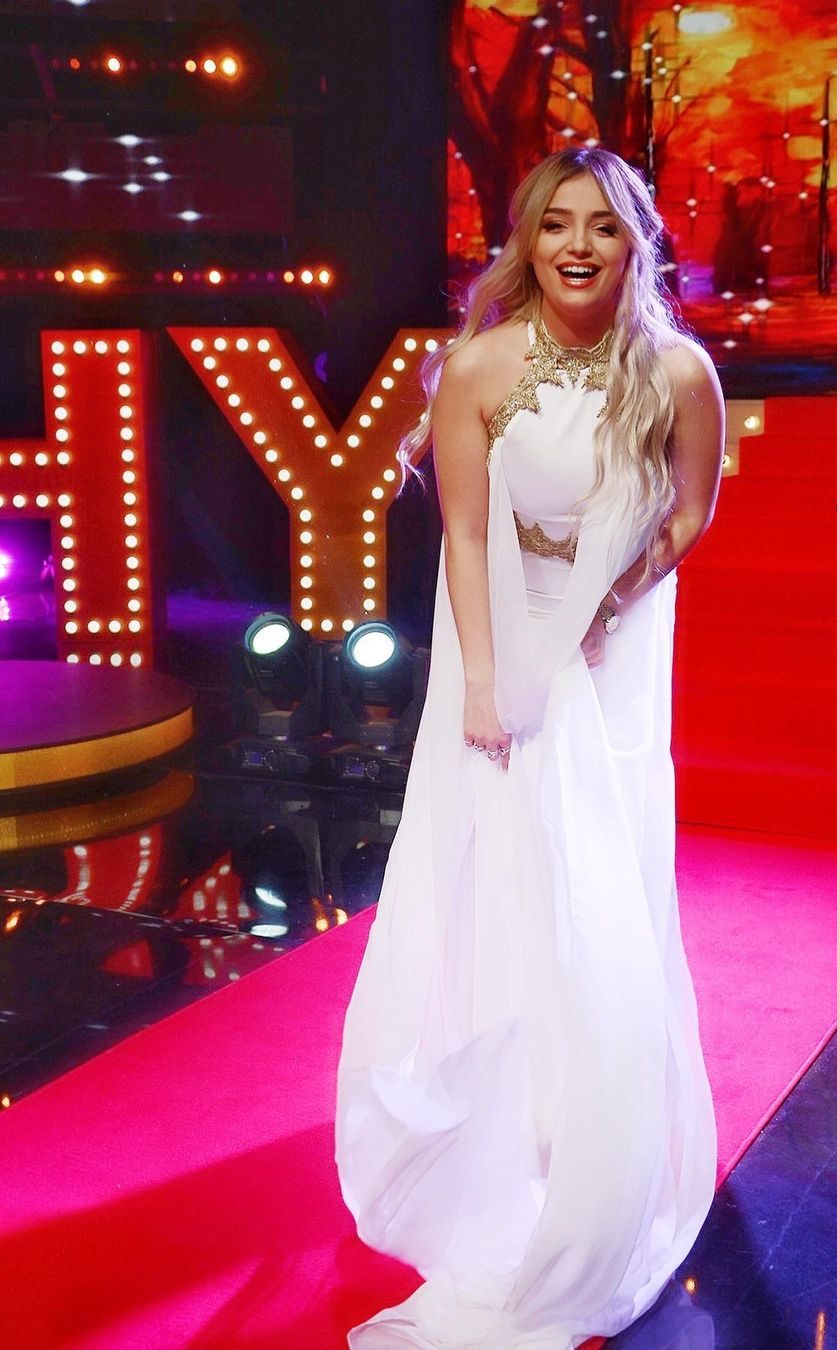 Lezoul could not hide her joy while in this white long sleeveless dress. The shiny golden decorations on the neckline, sleeve holes, and waist are all this ensemble needed to create a dreamy experience.
Floral Adornments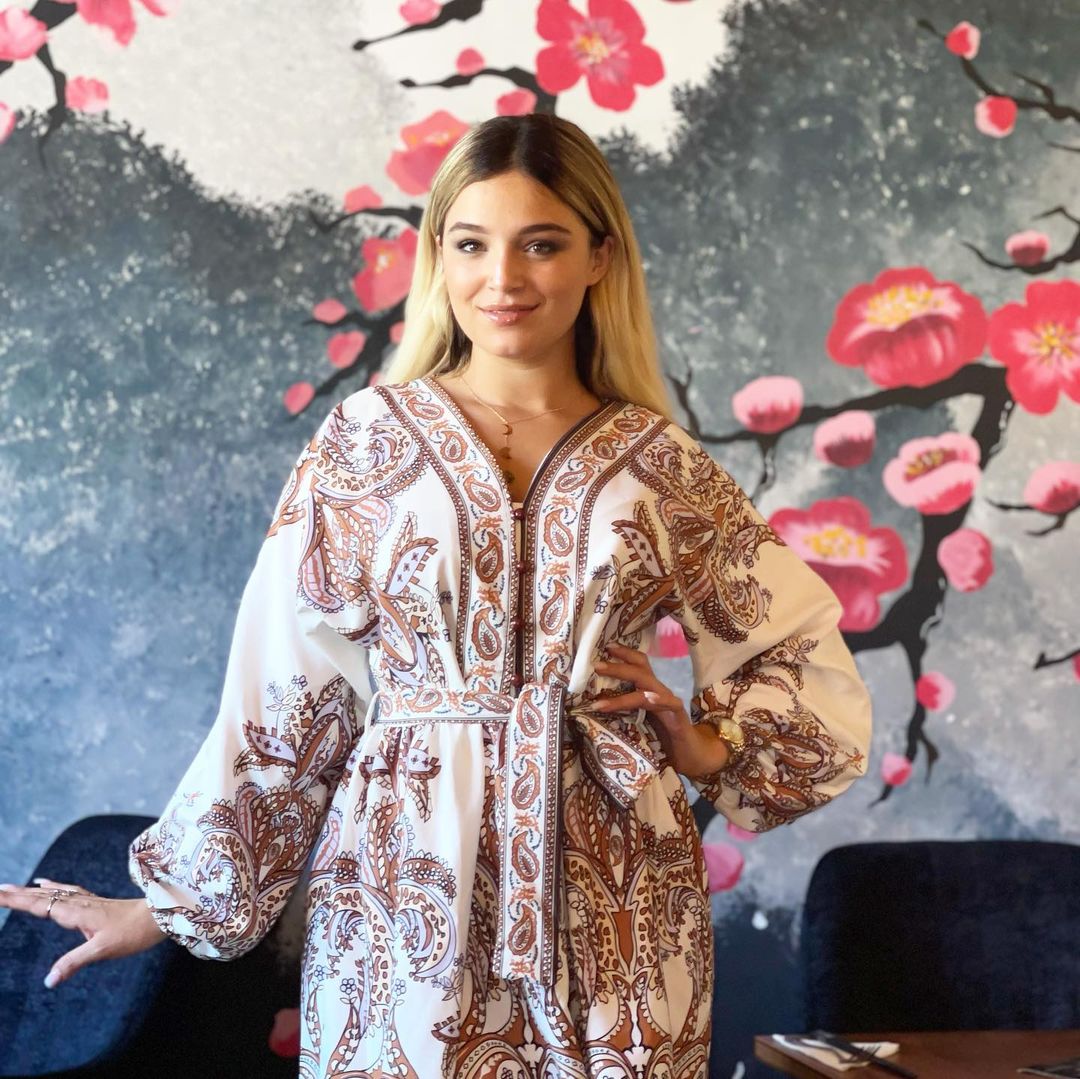 This brown floral dress looks gorgeous on Lezoul. The neckline is cut out so stylishly. The belt tie and long sleeves make this dress a perfect casual wear during the summer season.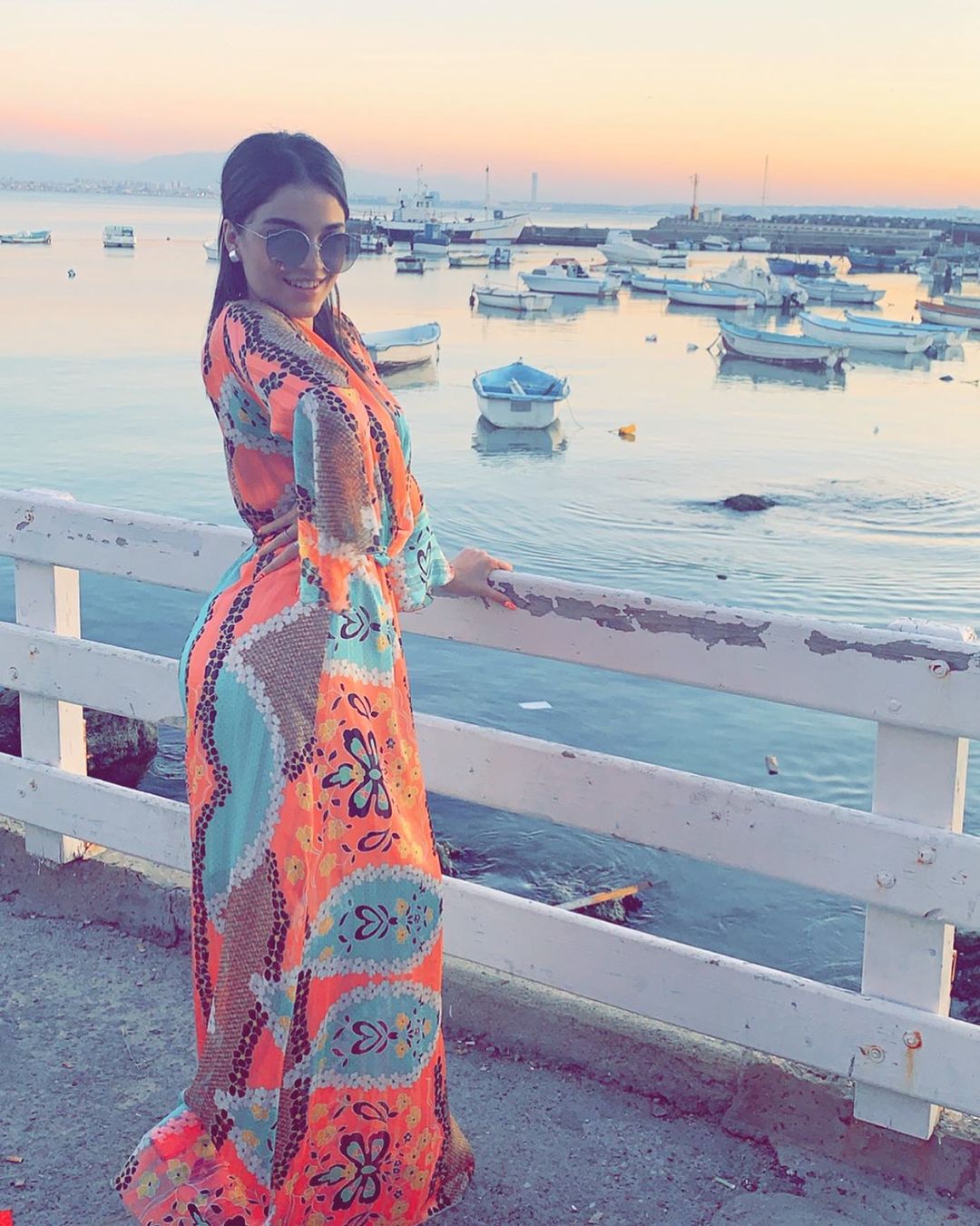 Are you looking for a summer dress? Then your search is over. This orange garb with blue and black decorations is a perfect choice. It is ideal for outdoor events like picnics with family and friends and lazy beach strolls especially during summer days.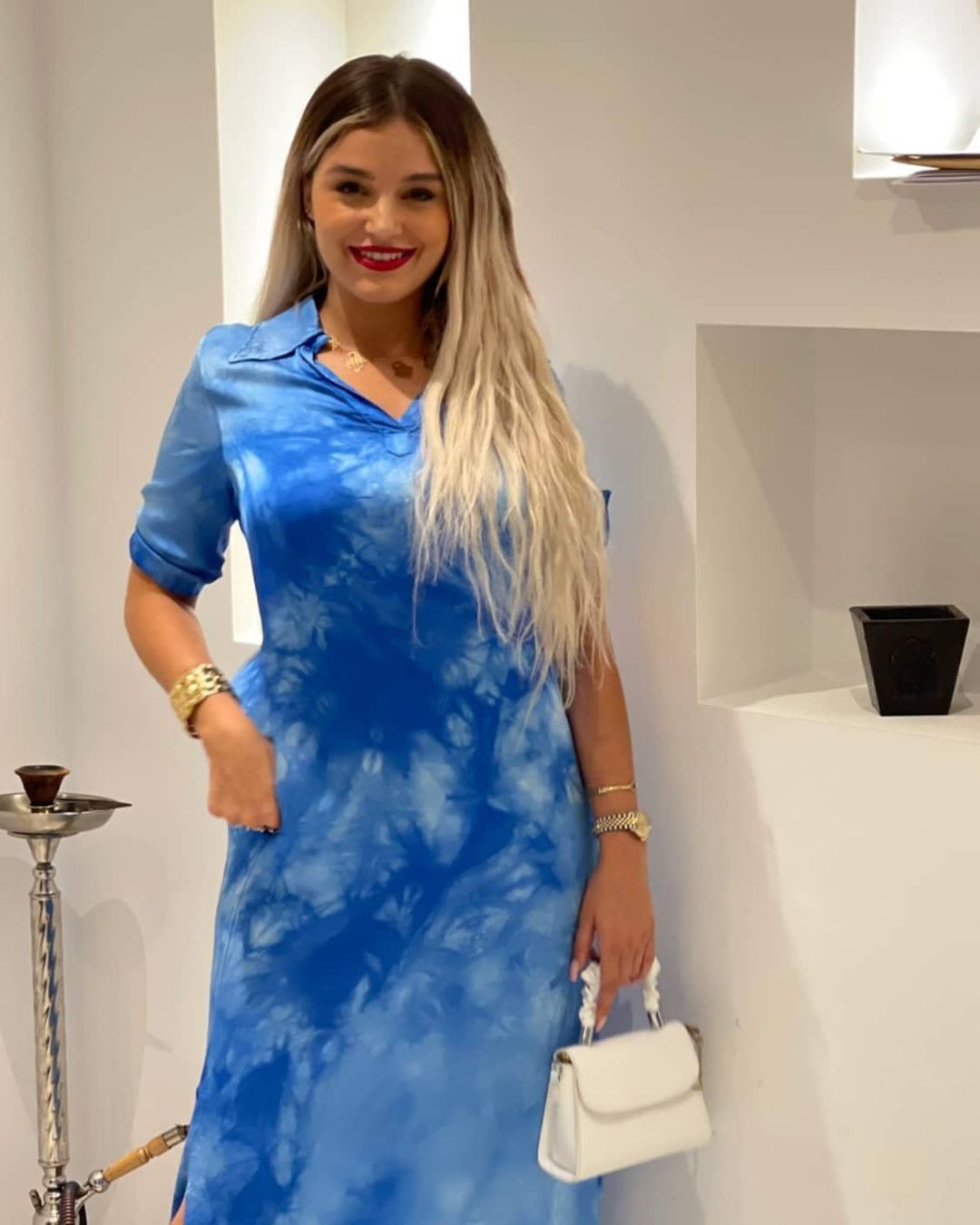 This tie and dye look gives this dress a playful casual appearance that is so relaxing. Enjoy your casual events wearing one of these, and remember to wear a beautiful wide smile just like Numidia Lezoul.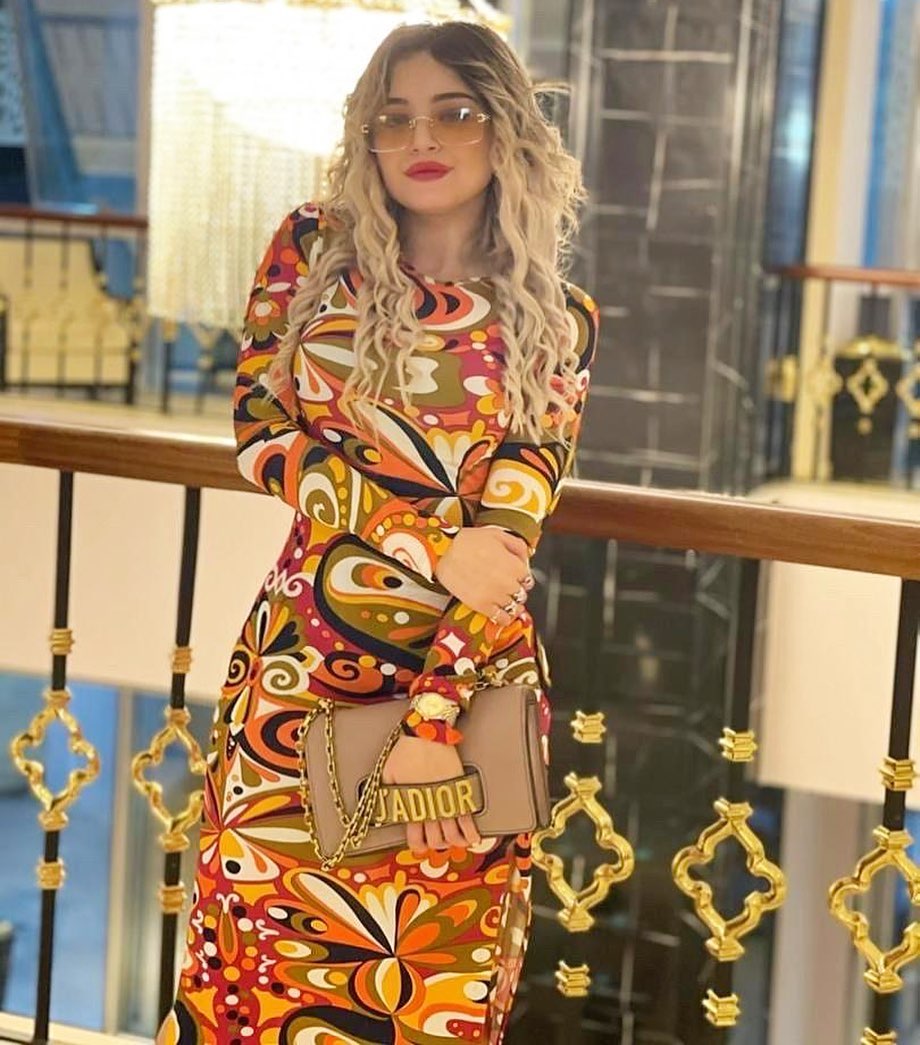 One look at this colorful dress and you feel the warmth of the tropical colors synonymous with Mama Africa and her beautiful sceneries. The beige hand bag and the sunglasses give her a chick appearance. Do you agree?
Shining Glamorous Frocks As Showcased By Lezoul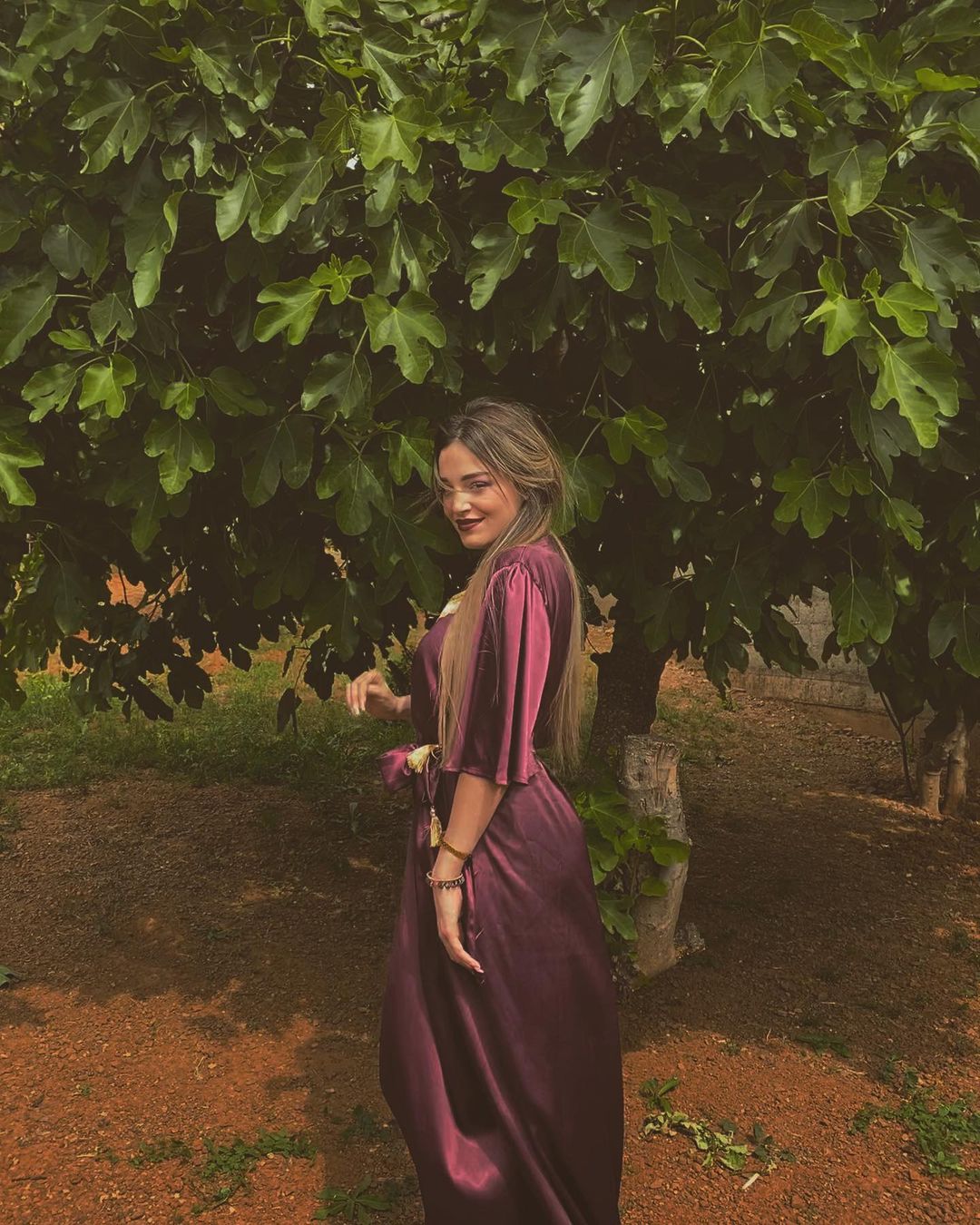 A maroon outdoor look well represented by this shiny maxi dress. The golden cream detail on the neckline and the little cute tassels on the belt tie make a bold fashion statement. Also, note the wide short sleeves making this garb ideal for outdoor events.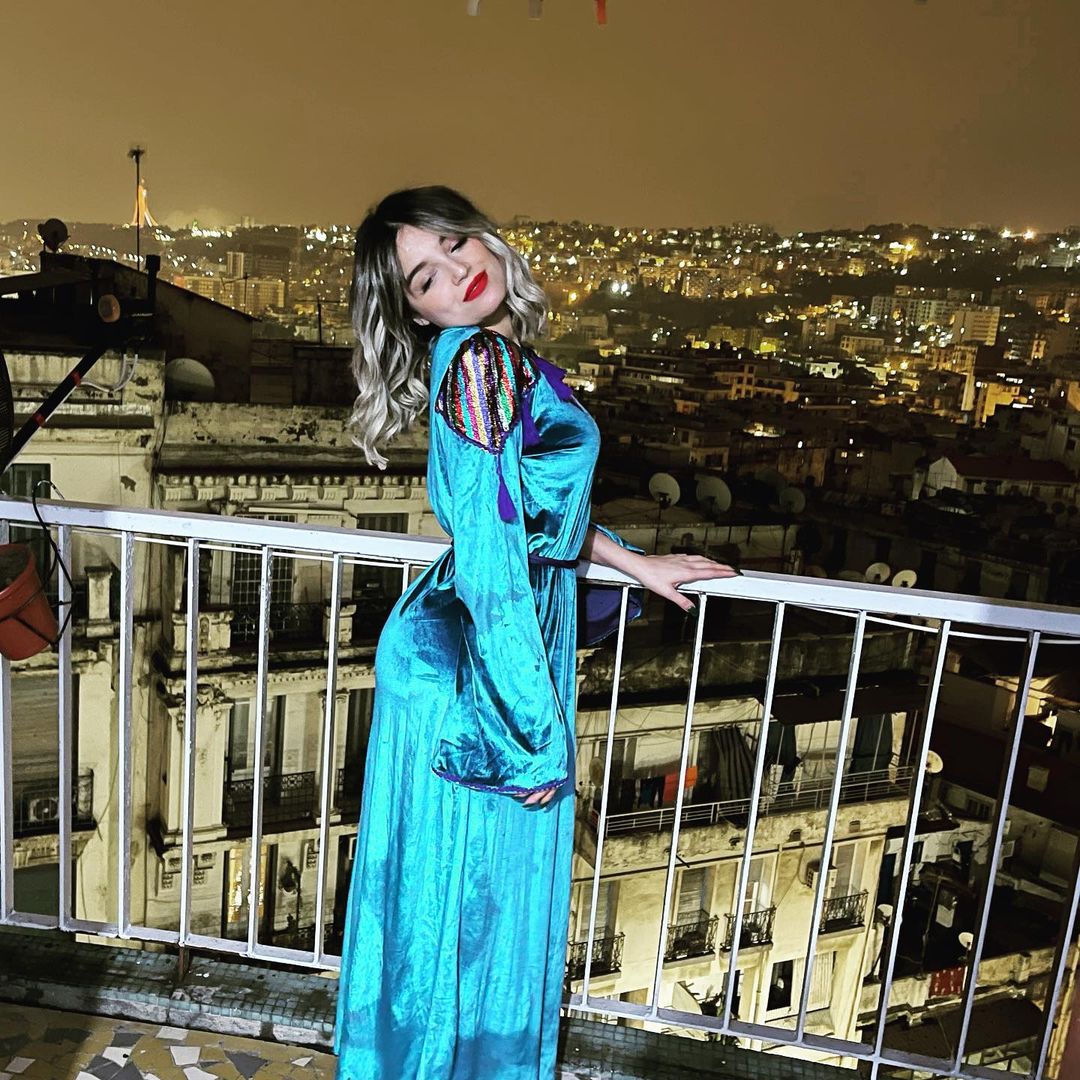 If shiny blue is your color, then, this is a dress that must be in your wardrobe. The shiny decorations on the shoulders, purple tassels from the side of the sleeves towards the neckline, and the simple tie belt add the much-needed splash of color. This creates a nice contrast yet complementary colors.
A beige look to create those unforgettable memories? Then, this is it. With this dress, you can comfortably enjoy your most awaited outdoor events with your loved ones.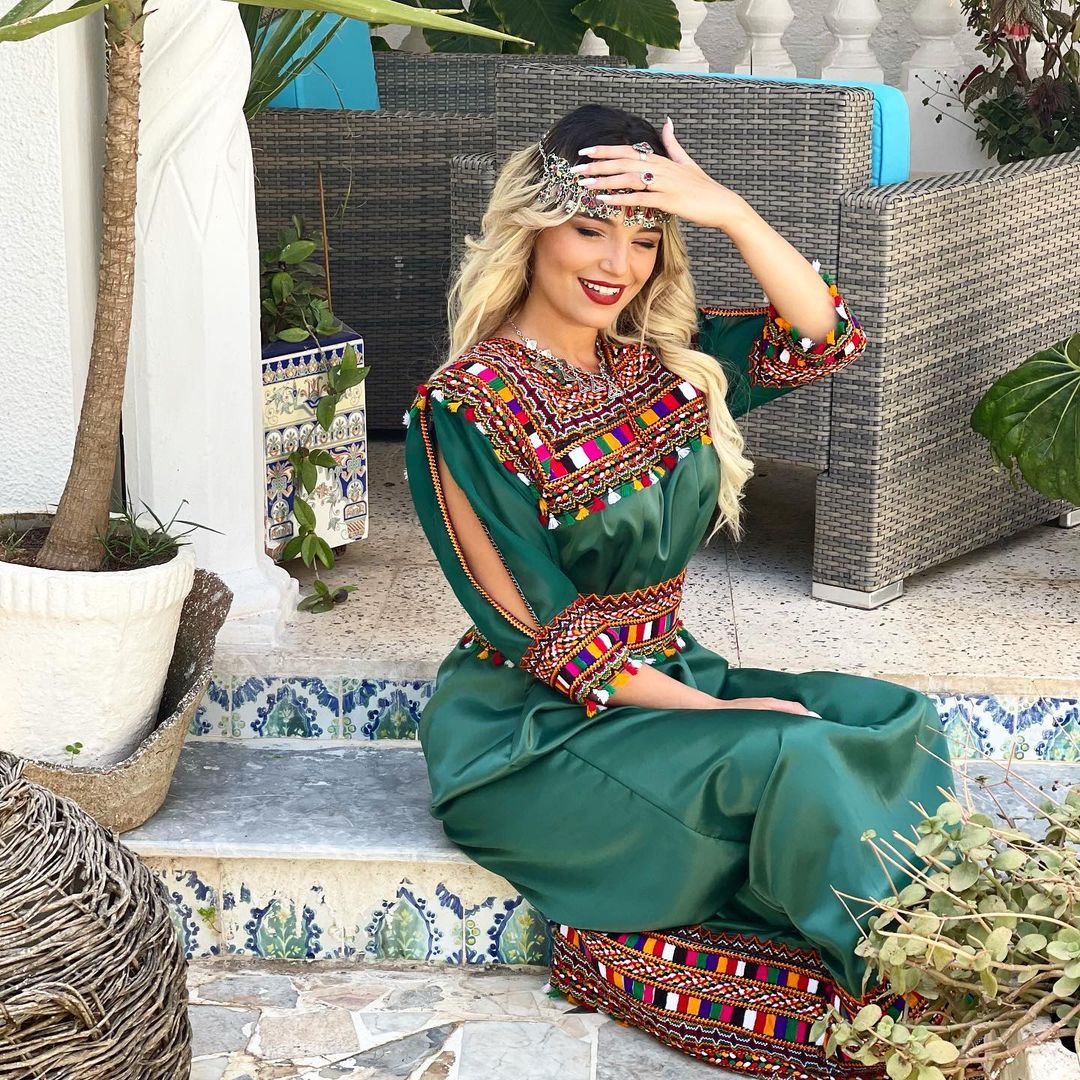 African green, is it? This dress has an irresistible nice and warm African feel heightened by the colorful and intricate embroidery on the bodice, sleeve hems, waist and hem of this chic dress. The little tassels cannot go unnoticed.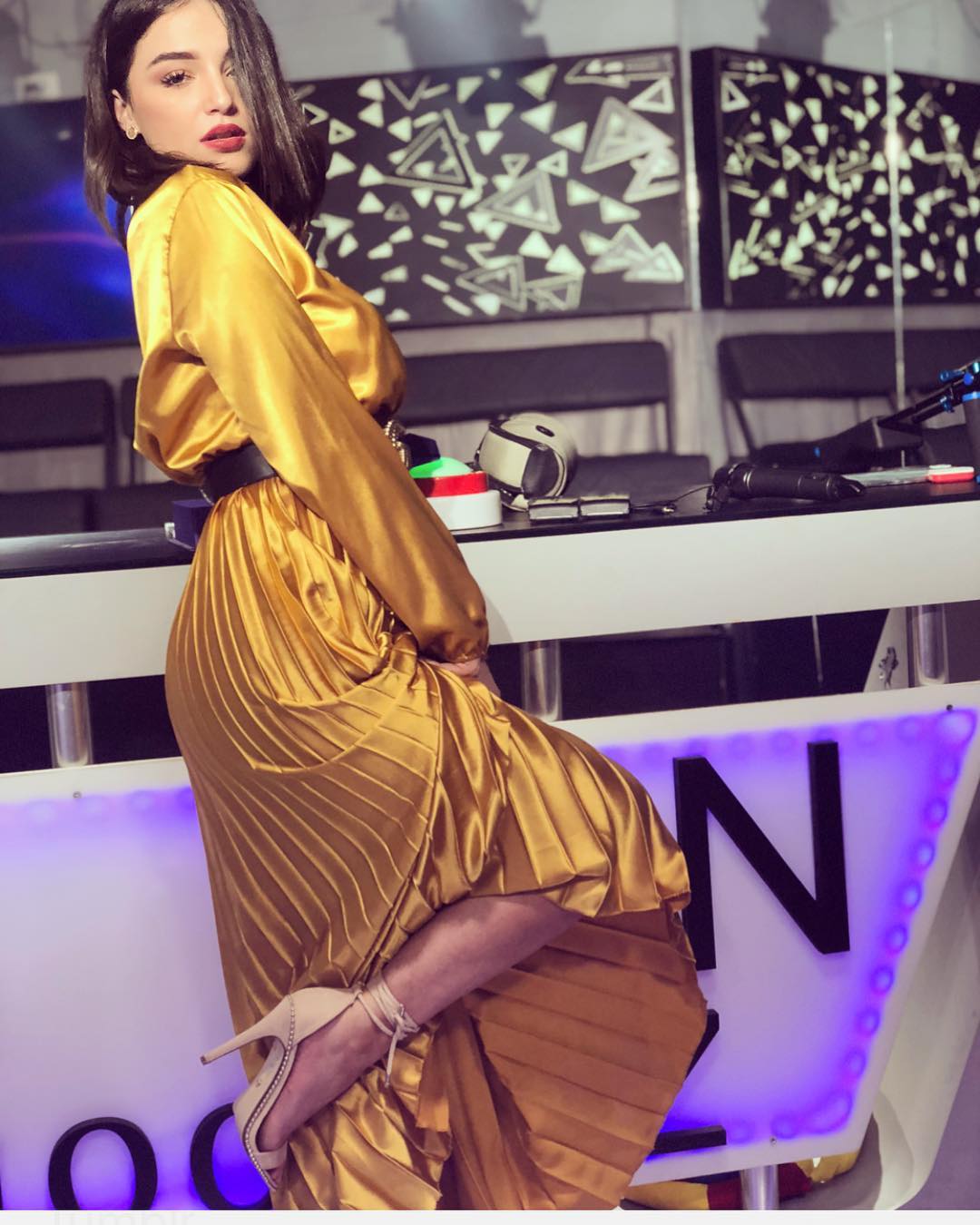 Pleats have their unique way of exuding class and style. Don't you think so? This is exactly what is portrayed by this shiny golden glamorous dress. The bold black belt and beige stylish heels are pleasurable to behold.
Conclusion
Numidia Lezoul is a great inspiration to all the young men and women aspiring to make it in the fashion and entertainment industry. Her career has continually grown through hard work, persistence and her faith in God. This is what she had to say during an interview with Saudi 24 News.
"I don't know what all this is happening to me. At first, people did not like me. Perhaps the secret of my success – if I could call what I achieved a success – is my persistence despite the criticism. Upon God, family, and talent, and the advice I give to everyone is that you must believe in that dream that is inside you. If you believe in your dream, you will fulfill it, and I consider myself an artist."