Afrosapeur Spotlight: See Lenana Kariba's Lavish Caribbean Wedding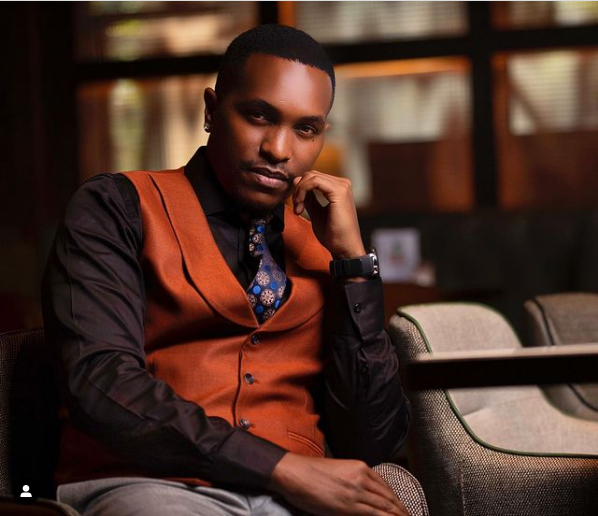 African men are redefining the fashion game all over the globe. From the attractive African attire to the chic formal wear, they are changing the stereotype that African men are not fashionable. In this post, we celebrate one of Africa's finest, most fashionable celebrities. Hold your breath and read on, as we tell you more about Lenana Kariba's lavish wedding.
For our Afrosapeur Spotlight, we beam the spotlight this time on the handsome and charming Lenana Kariba. He has stood the test of time as an African fashion icon who makes style artsy. As far as the fashion and style industry in Africa is concerned, he has paid his dues. From his acting career to his love life, so much has been going on around Kariba. If you have been in the dark about Lenana Kariba, we have got it covered all here. Read on to find out.
Who is Lenana Kariba?
Lenana Kariba is a Kenyan-born actor and cinematographer. He was born on September 24, 1988, in Nairobi to Kenyan entrepreneur parents. He has three elder siblings, including the musical acts Bamzigi and Kid Kora.
Kariba attended St. Christopher's High School in Nairobi and then got a degree in Media and Advertising from Daystar University, Nairobi.
He began his acting career in the teen drama, 'Changing Times' and in 2011, starred in the hospital drama, 'Saints'. Shortly after, he appeared in the TV series, 'Lies That Bind' which was aired on KTN and in 2014, was one of the supporting leads in the erotic movie House of Lungula. He played alongside other top actors like Sarah Hassan, Lizz Njagah, Ian Mbugua, and Gerald Langiri.
As a Fashionista…
In an interview with The Standard, Lenana Karibi opened up about his fashion life. He said,
"I think I'm quite new to the fashion game and it's becoming a bigger part of my life now. Clothes make you feel good about yourself and the right outfit can actually open doors for you. I try to always wear what I'm comfortable in but don't underestimate the power of a well-fitted suit."
It is this fashion style that has brought Lenana far as a fashion influencer, especially in East Africa. He won the 2020 edition of the prestigious Couture Africa Style Award. Certainly, it has gotten a few ladies attracted to him too, like the Kenyan Taylor Swift, Annah Kahali.
Keeping Up With Lenana Kariba's Personal Life
Surprisingly, for a fashion icon, Lenana Kariba does not reveal too much about himself to his fans on social media. However, he revealed in Late 2020 that he was dating an undisclosed lady. According to him, he hopes that she is the right one for him. In March 2021, he announced his engagement with 'Ms. Right' on social media. He got married in August.
Lenana Kariba also says he hopes to announce 'good news' about endorsements, and more on acting shortly. His acting career, spanning 10 years, has seen him amass a fortune of over $2 million. He has over 68,000 followers on Instagram, his active preferred social media.
Lenana Kariba's Wedding: Hit or Miss?
A few weeks ago, precisely on August 11, he wedded his sweetheart in a lavish wedding in the Caribbean islands of Antigua. In many African settings, it is customary to have lavish weddings, with family, friends, associates, and well-wishers in attendance.
However, for Lenana Kariba, the reverse was the case. On August 11, 2021, he wedded his British-Kenyan sweetheart in the Caribbean Island of Antigua, and—you guessed right—it was a private ceremony. See photos of the ceremony below.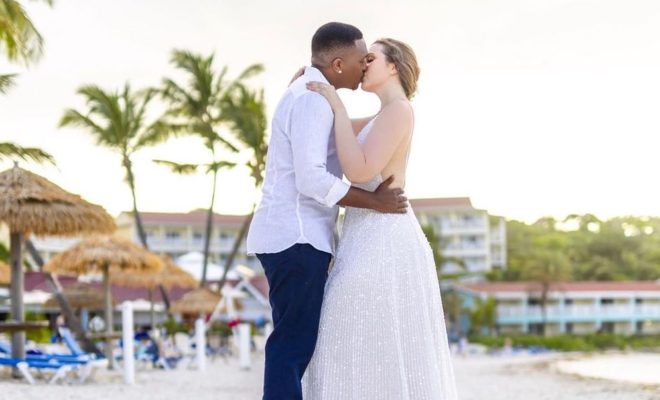 Lenana Kariba, the Man of Style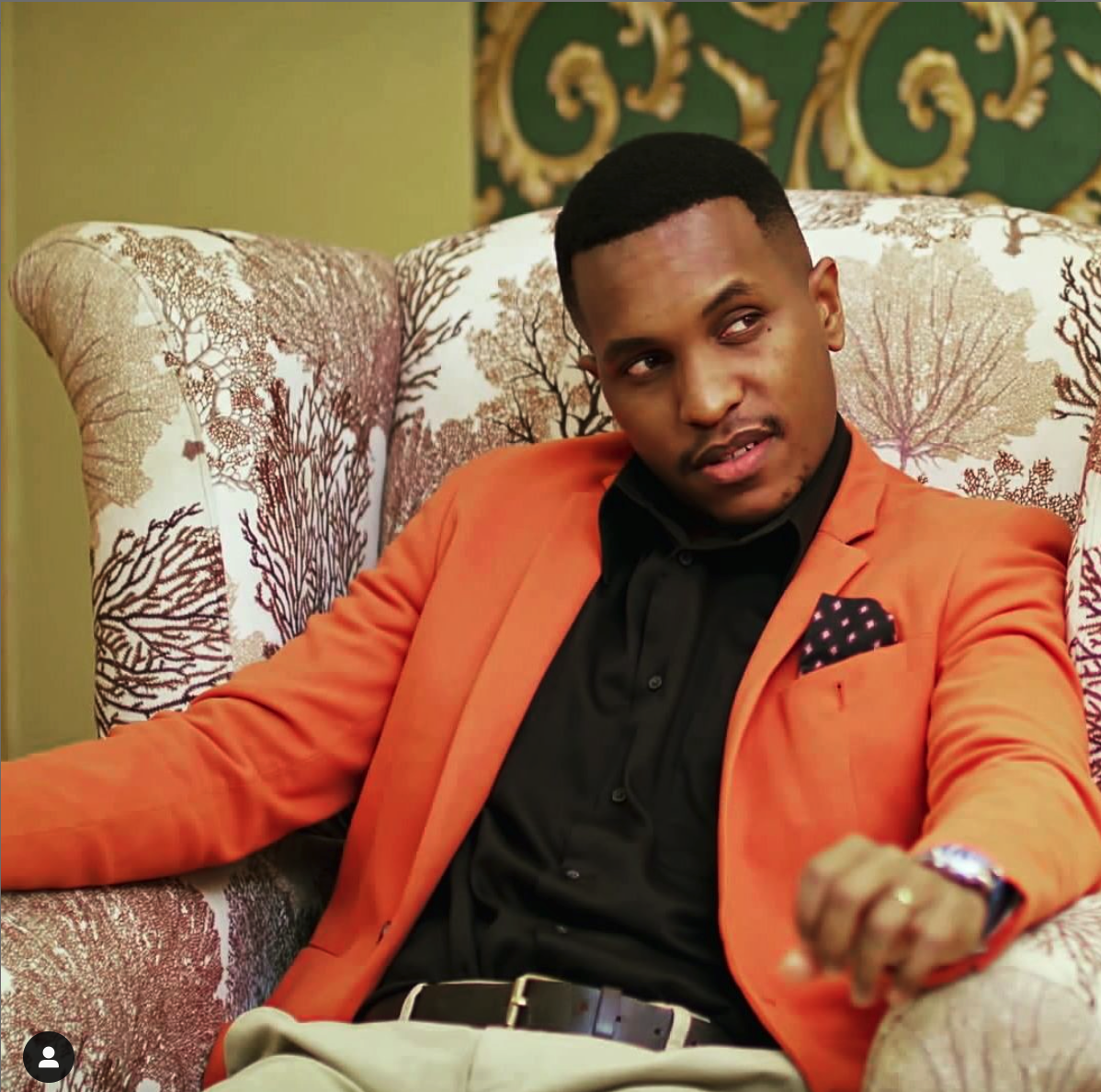 That Lenana could pull off this combination of colors is a testament to his fashion prowess. This peach bespoke suit is the perfect pick for the black background provided by the shirt. He perfects this outfit with his pocket cloth, picking the perfect one to accentuate his black-on-cream inner outfit. Oh, and peep that pose too!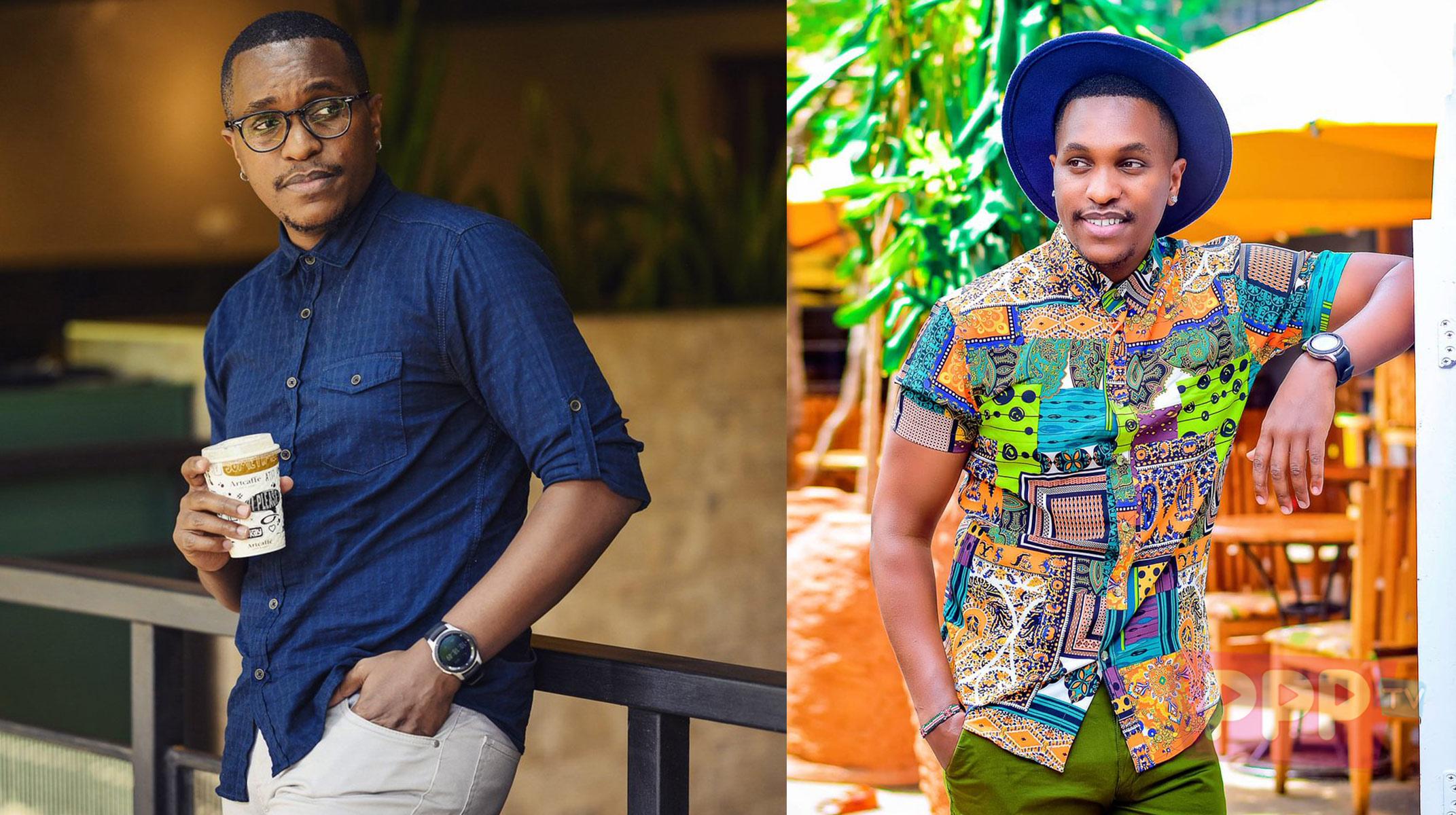 Not much needs to be said about Lenana Kariba and these outfits. In them, he embodies his reputation as the cool guy who has the ladies on lock. His shirts are the perfect fit for his pants, with each element of his dressing making the other more relevant.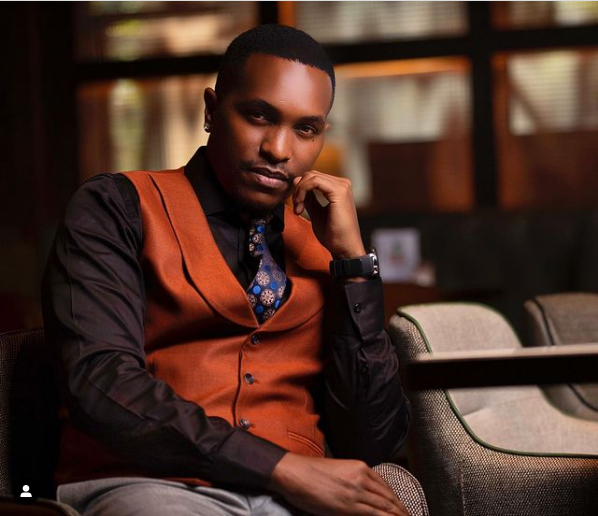 Here is another peach-black combination. In this one, Lenana outdoes himself and goes for a blue vintage tie, one that makes the outfit even more impressive. His pose is the catch. It simply tells you 'relax, the Prince of African fashion is on the throne.'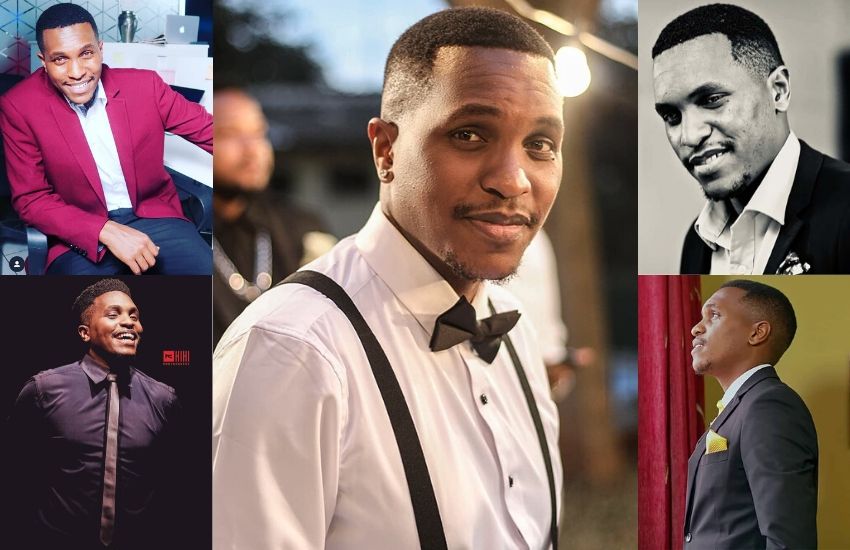 This picture gives an insight into Lenana Kariba's range when it comes to formal dresses. Be it a gala, a ball event, or even a photoshoot. Whether it is a simple black-on-white or a suit, Lenana will always understand the assignment.
More Photos…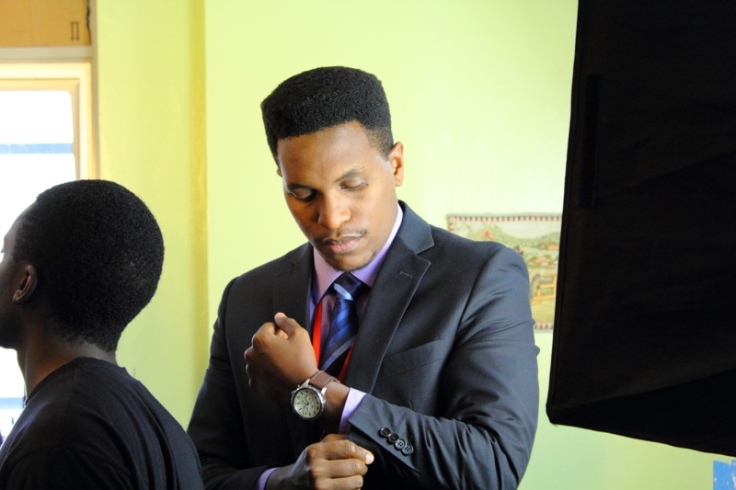 Lenana Kariba strikes a pose on set for Selina. His dark grey suit is the perfect match for his lilac shirt, with the perfect blend of the blues on his tie going as the perfect partner. He doesn't do much in this picture, and his simplicity is genius.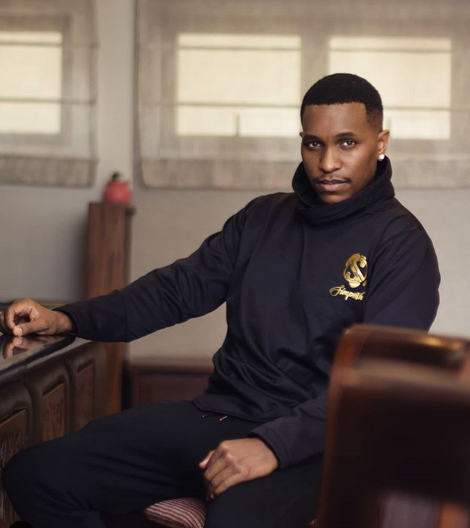 This simple home wear consists of a black turtleneck warmer on black sweatpants. It gives the casual, feel-at-home look, and it only tells us that Lenana can slay wherever he likes–whether in front of a camera or in his sitting room.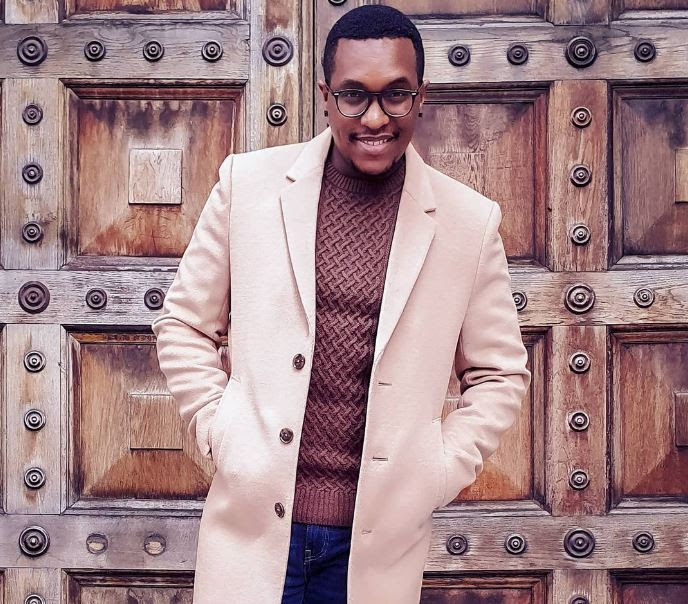 Lenana Kariba goes European for this one. His winter-themed jacket is souvenir material and his brown-on-blue inner combo makes the outfit even more alluring. Perfect for the outdoorsy event, for the winter stay-home days.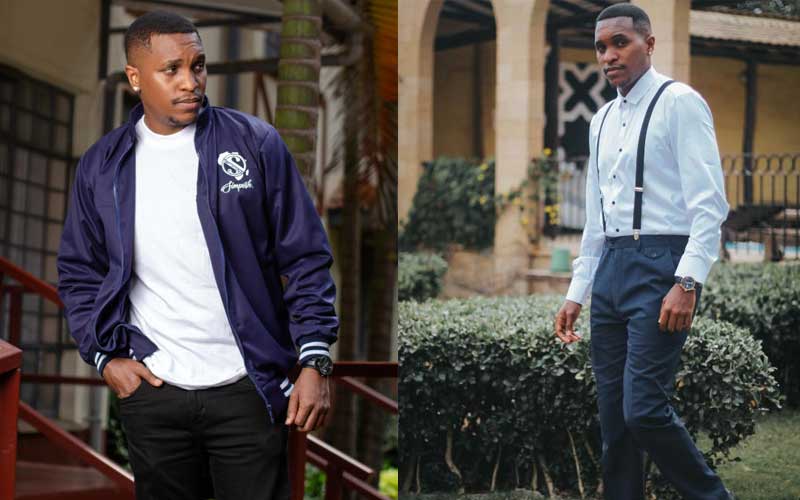 In this picture of contrasting fashion themes, our Afrosapeur combines the American gangster casual look with the ball-style white-on-black. In each outfit, he looks every bit as stunning as the other. He is every bit of a girl's take home to mama.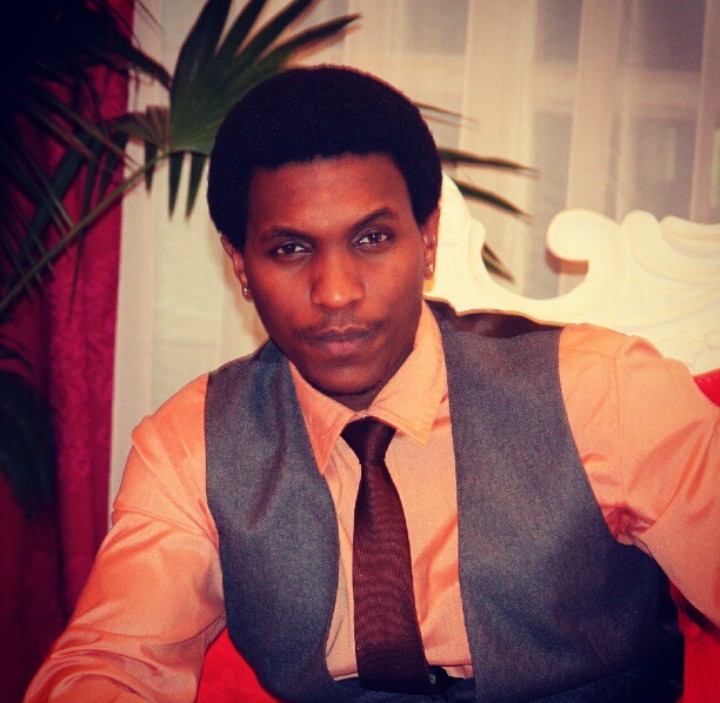 We throw it back to our Afrosapeur's younger years just to show you that the drip is eternal. Lenana Kariba looks a bit boyish, but the amount of fashion acumen required to pull off a combination of these colors should not go unnoticed.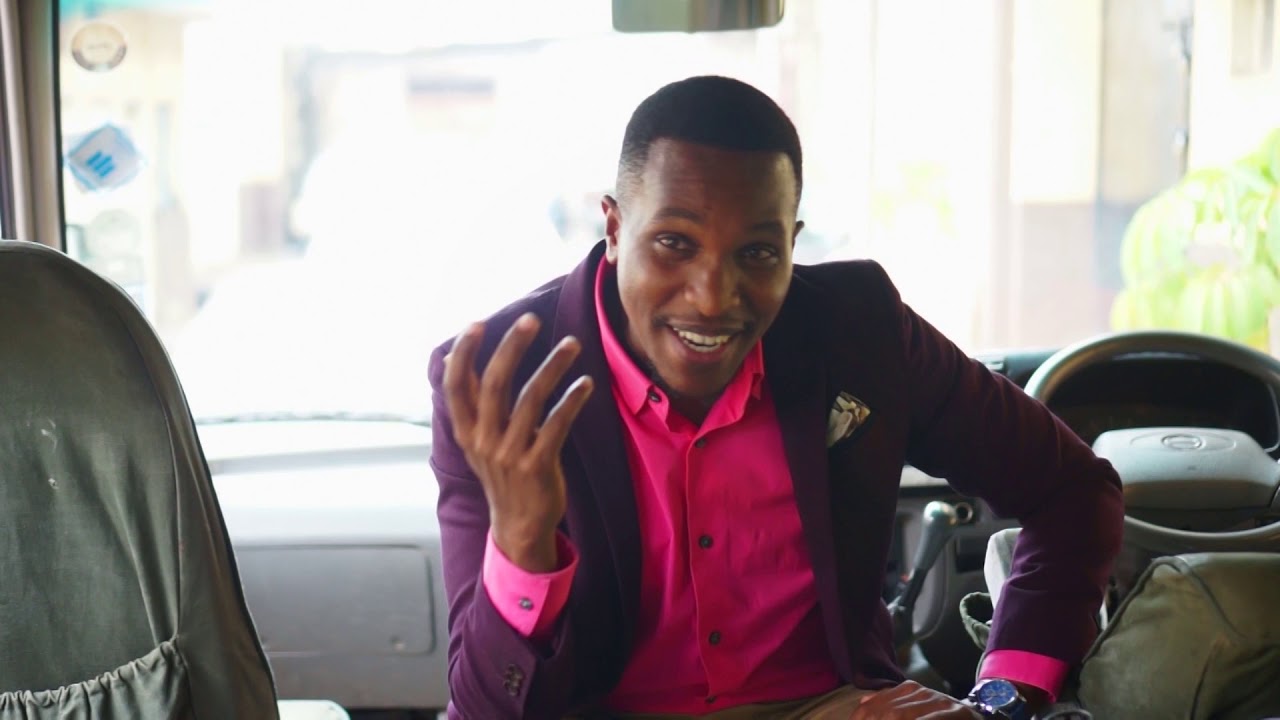 This bespoke suit is a thing of beauty. Despite being on set for one of his TV shows, Lenana Kariba still manages to bring his A-game to the fore, and his jacket-shirt color blend is one reason his stylist should get a raise.