Afronista Spotlight: Is Angelique Kidjo The Most Successful Female African Musician?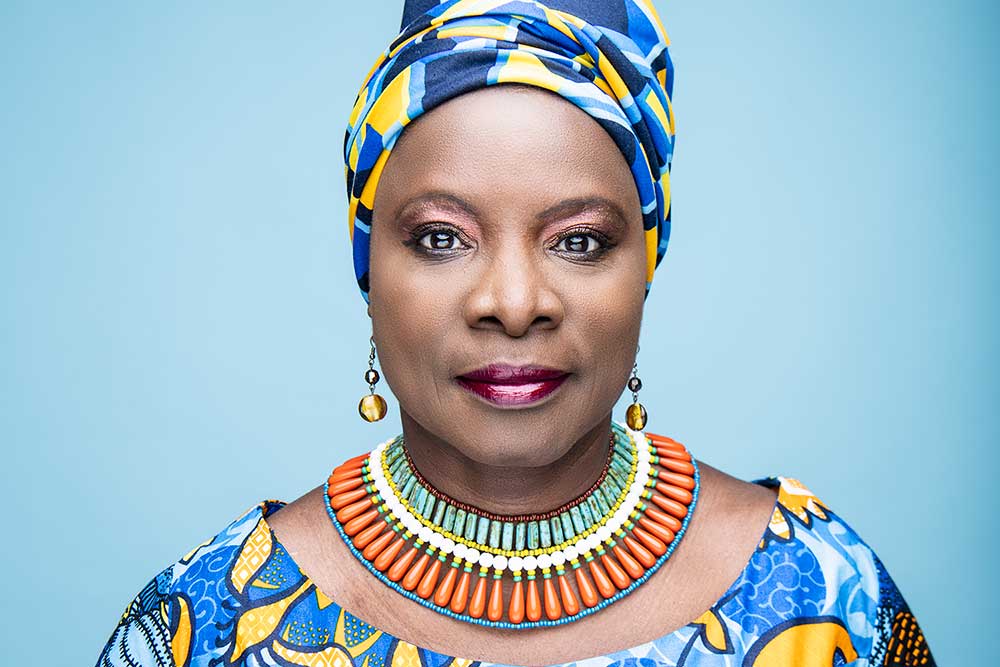 Angelique Kidjo is unarguably one of the strongest forces in the music world to have come from Africa. Her four Grammy awards are is there to dispute anyone that thinks otherwise. Born on July 14, 1960, Angelique Kidjo is a Beninese with a Fon father and a Yoruba mother. The phenomenal African musician and songwriter has been in the limelight since 1982. She is famous for her hit songs, such as Afrika, Agolo, and Wombo Lombo.
The enigmatic African singer and performer has enjoyed a scintillating music career, touring the world as a stage performer. She has mounted some of the biggest stages in the world, including the Tokyo 2020 Olympics Opening Ceremony. What do we measure success by, especially in the music world? Is it by recognition? Do we count the number of prestigious awards? Do we think of album sales? Or the number of albums released? Whatever metrics we want to measure success in the music world by, Angelique Kidjo meets them all.
Angelique Kidjo's Numerous Grammy Awards
Angelique Kidjo is Africa's most decorated Grammy recipient with four Grammy awards to her name. She won her most recent Grammy award at the 2020 Grammys for her album, Celia. All her Grammy awards are in the World Best Album category. Other years that saw her win a Grammy award are 2015 (for her album Sings), 2014 (for her album Eve), and 2007 (for her album Djin Djin).
There have been nine Grammy nominations in total for Angelique Kidjo's albums. That is an incredible feat for a musician, seeing as some never even get a Grammy nomination throughout their career. That goes on to prove that when it comes to awards, Angelique Kidjo is miles ahead of many of her African contemporaries.
Angelqiue Kidjo's wins are not limited to Grammy awards alone. She is the recipient of the 2018 German Sustainability Award, the 2016 Amnesty International Ambassador of Conscience Award, among others. Thus, there is no denying that Angelique Kidjo is Africa's most successful female musician.
Worldwide Recognitions for Africa's Premier Diva
If we are to measure success by recognitions, Angelique Kidjo would still measure up. Several notable bodies and organizations have recognized the phenomenal African star. The Guardian named Angelique as one of the world's 100 most influential women in 2011. Also, the BBC recognized her as one of Africa's 50 most iconic figures. To crown it all, Time Magazine gave her the appelation, Africa's premier diva.
Angelique Kidjo and Her Successful Albums
Beyond awards, fame, and money, another metric for measuring success in the music industry is the number of hit songs in one's name. Angelique Kidjo has fourtneen albums to her name. Her latest, Mother Nature, was released in 2021. Four of these albums have won the Grammy Awards, and nine of them have been nominated. If that is not success, what is?
Why is Angelique Kidjo Famous?
Angelique Kidjo is famous for many reasons. First, the musician and songwriter is famous for her brilliance and ingenuity. Angelique Kidjo studied music at the CIM in Paris. She sings different music genres, from reggae to Afropop, jazz, and zouk. Also, she speaks five languages—English, French, Fon,  Gen, and Yoruba—and she sings in all these languages. Isn't that ingenuity?
Angelique Kidjo has toured the world and been on the biggest stages. She is also a renowned advocate who has used her influence and fame to support many causes. Notable among her humanitarian supports include performing at Playing For Change's Peace Through Music. She is also an advocate and one of UNICEF's goodwill ambassadors.
Promoting Africa Through Fashion
Another beautiful tinge to Angelique Kidjo's fame is that she is an African fashionista. In the subsequent paragraphs, we will look at ten different styles that she has rocked in the past, and how she promotes African fashion through her fame and brand.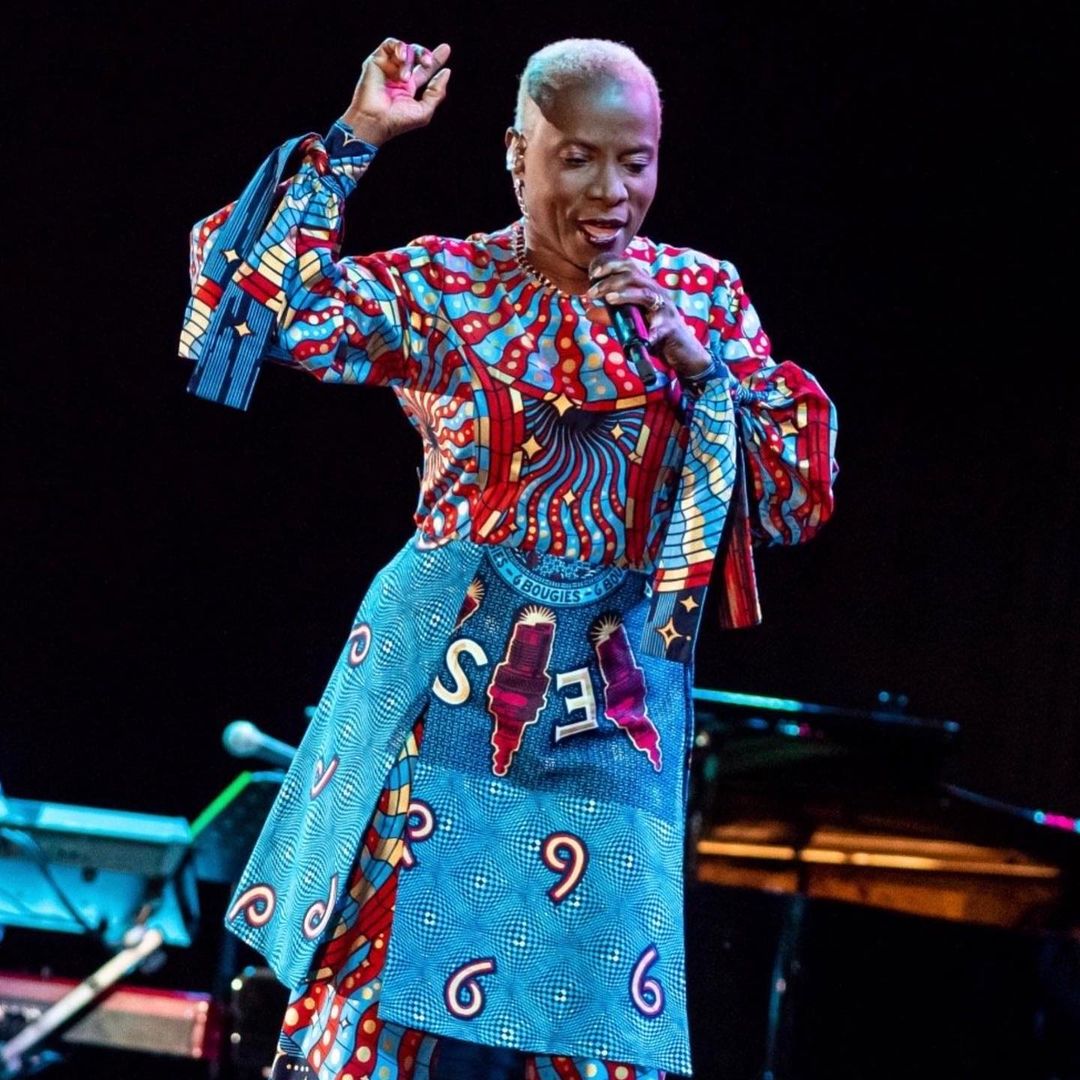 This multi-layered dress is a product of delicateness and intricacies. From the sleeves, to the wrapper-like folds. This dress is a testament of the possibility of combining fashion and comfort. It sits beautifully on Angelique's body, yet, it gives her enough comfort and allows her to move about freely.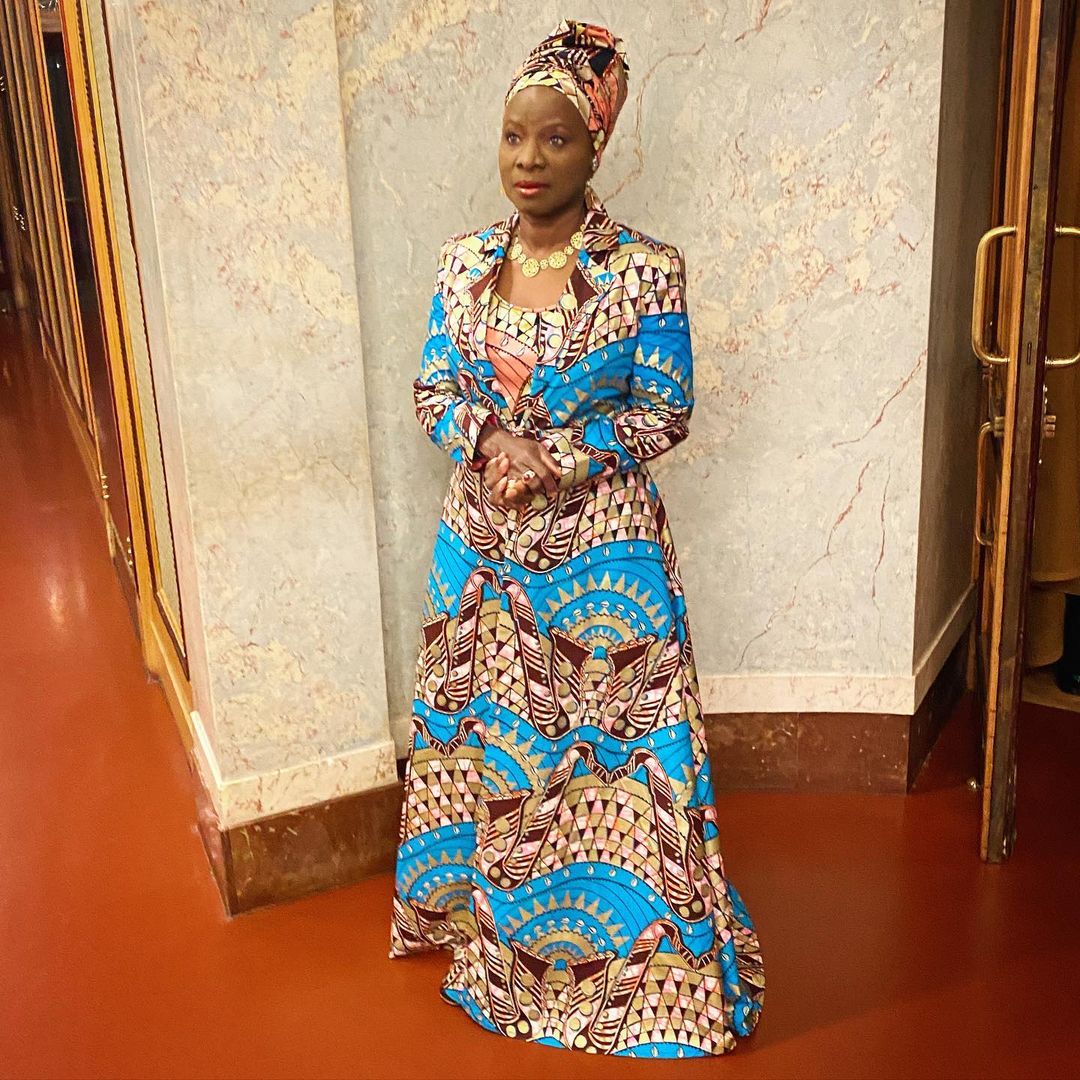 Who says free-flowing gowns have gone obsolete? Not while Angelique Kidjo is still alive! Kidjo is the queen of free-flowing gowns. She knows how to rock them with grace and a nice matching headgear. This free-flowing and bright-colored gown is perfect for balls and dinners.
Native and contemporary combination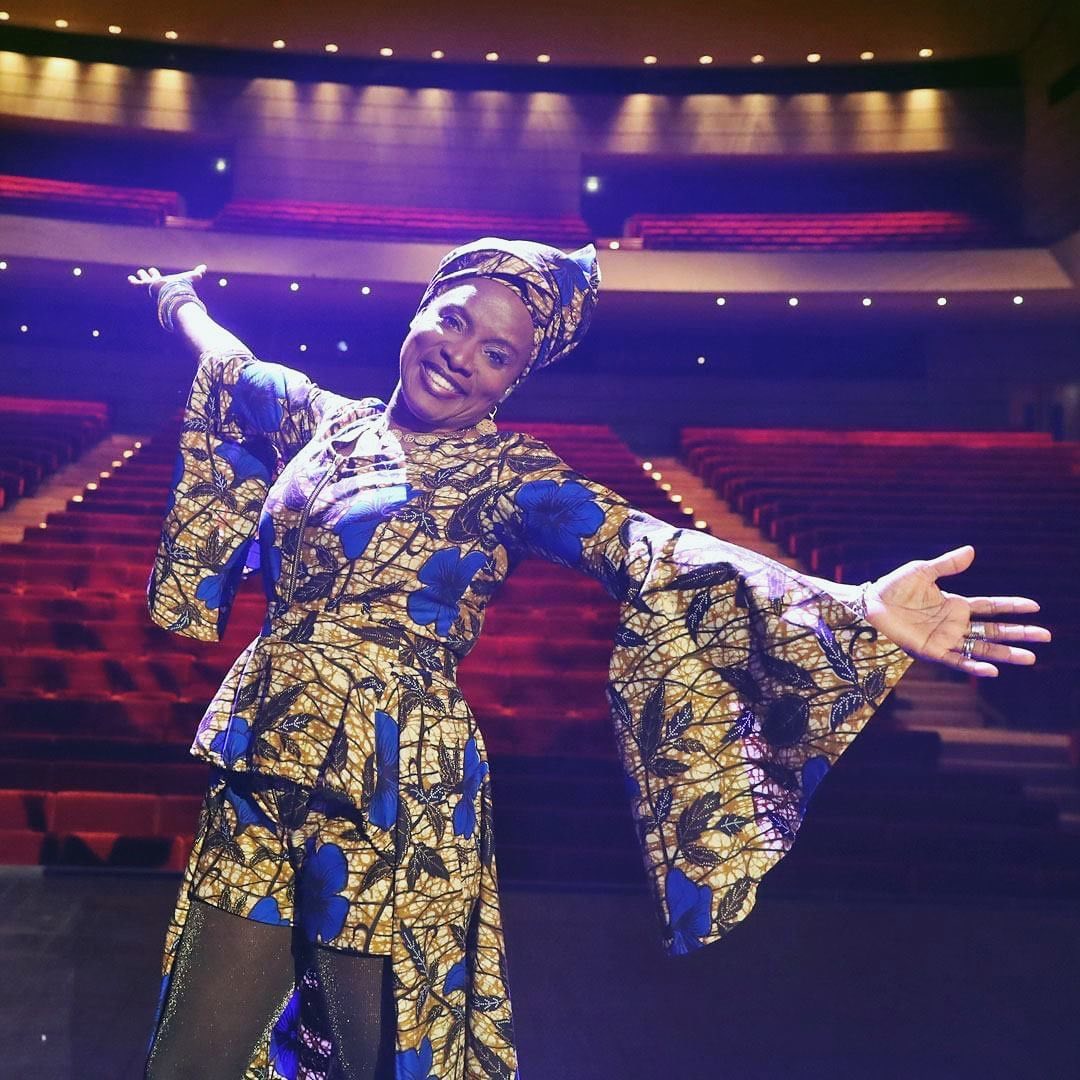 There is no distinction between African and contemporary fashion. Angelique never gets tired of passing across this message in different forms. The half-gown above is another testament to that. This is a popular African print, but our diva rocks it in a unique way, with inner shorts, leggings, and a backside gown.
Angelique and her fashion team are eagle-eyed; they know just how to choose the perfect color blend. This half gown and its jacket blend with Angelique's skin color. She pairs it with an English trouser in a way that feels cool. A blend of African attire and contemporary fashion is often how Angelique Kidjo add glamor to her stage performances
Unique headgears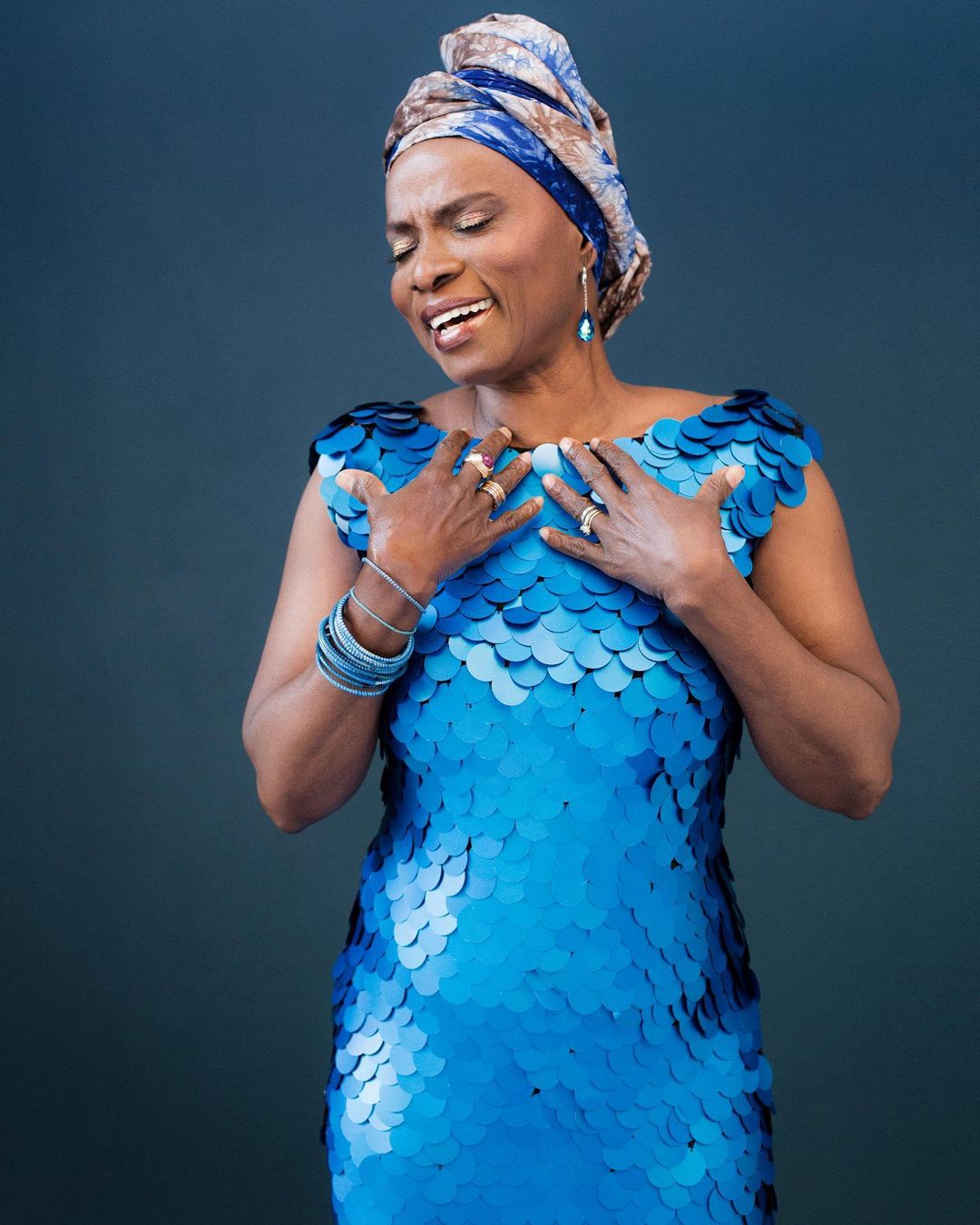 Kidjo's dressing is never complete without a matching headgear. This time she is wearing a shiny and exotic blue dress. It's tailored to fit and enhance one's shape. Angelique rocks it perfectly in this picture. However, she didn't forget to add matching African print headgear and some blue accessories.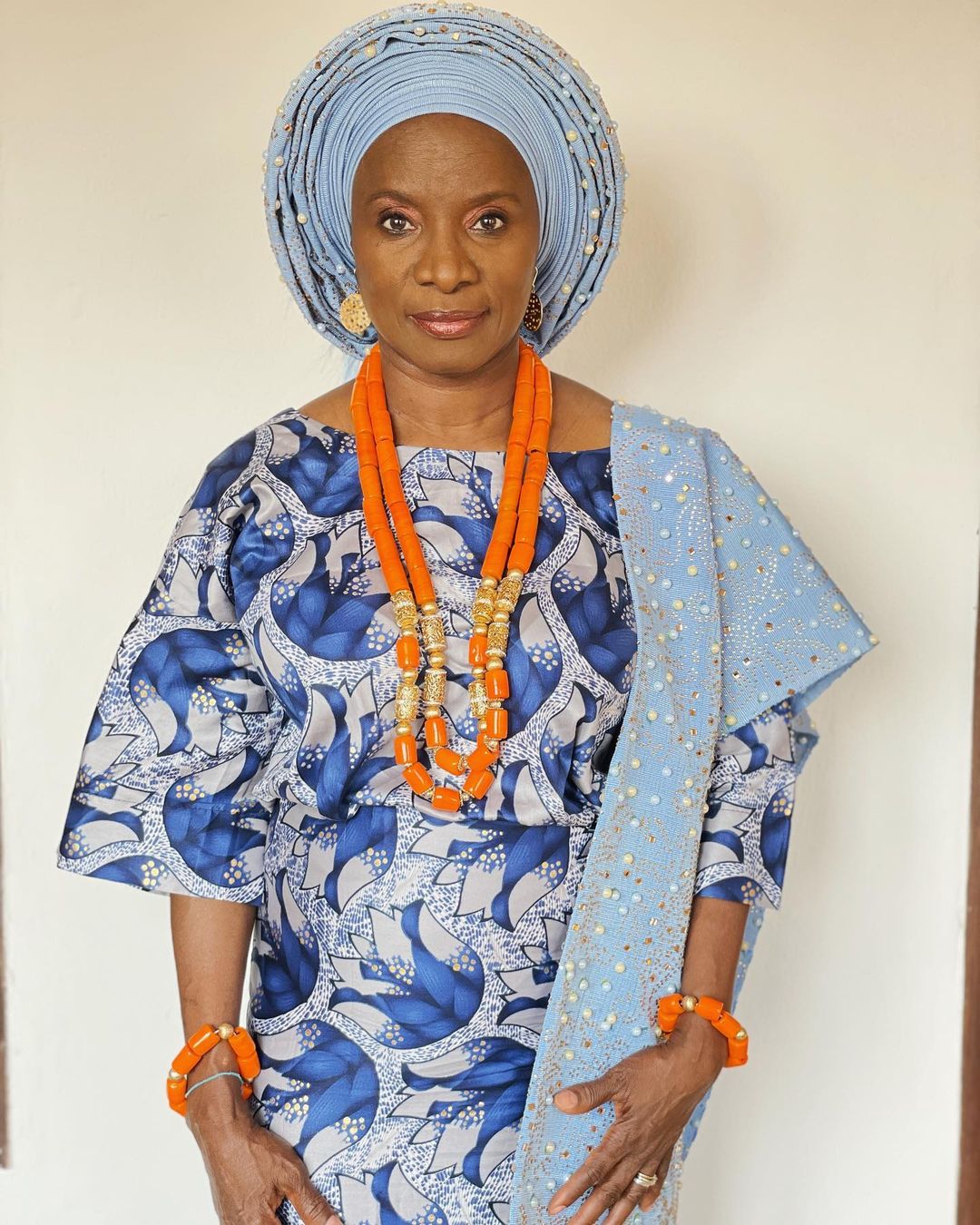 In this picture, Angelique revisits her Yoruba roots, and we cannot but say she represented them well. This is a full Yoruba attire, with beads to match. One of the features of her appearance that really stood out is the gele headgear. The gele is a symbol of affluence among the Yoruba people of southwestern Nigeria.
Casual wears
There's no doubt that Angelique Kidjo knows how to rock all styles and forms of dresses. In this iconic Grammy picture, she rocks a simple flowing garb with studs on the top. This is a simple casual wear, yet, it is classy in its own way.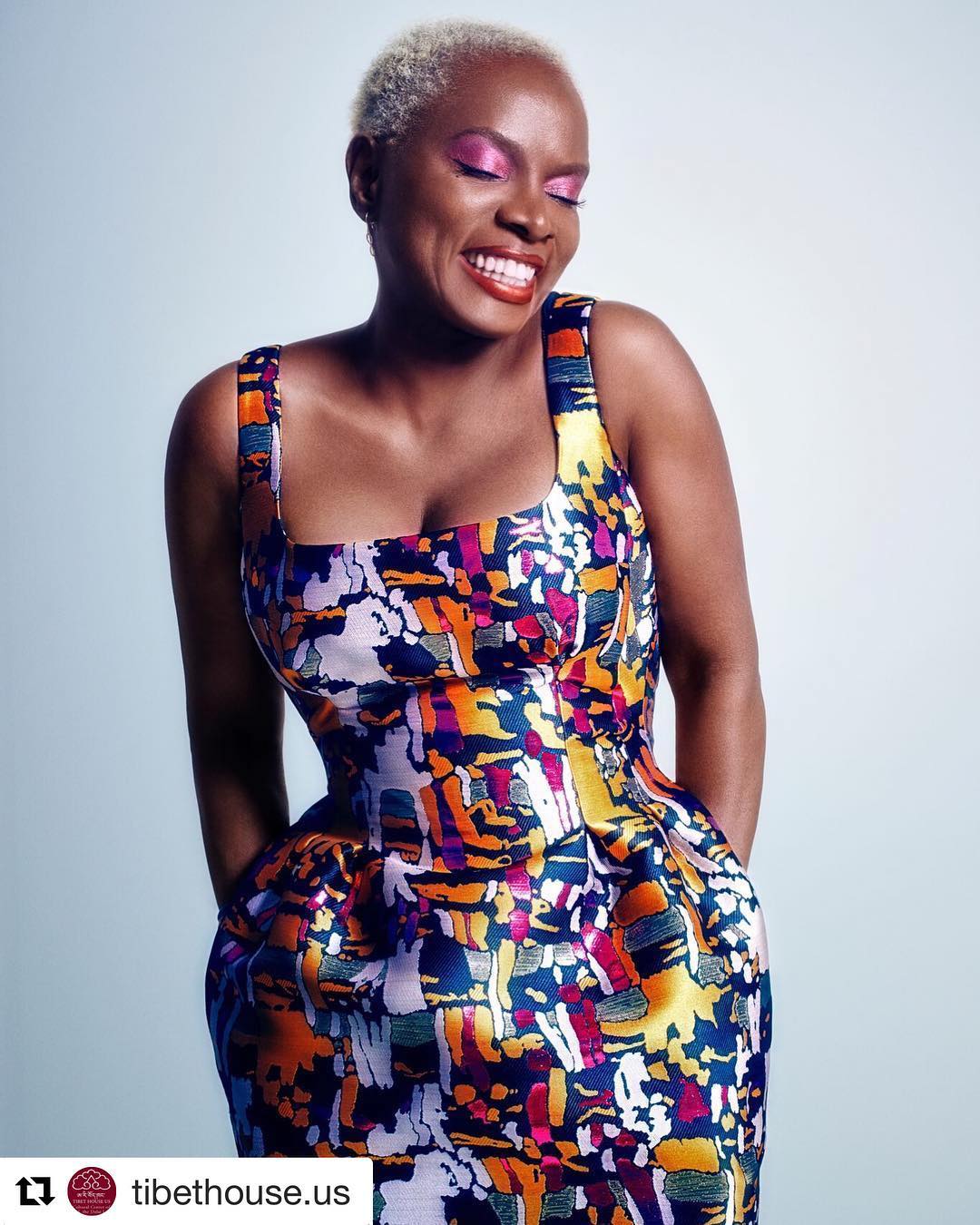 Angelique Kidjo looks chic in this floral silk gown. Above all, her dyed lowcut hair blends perfectly with the gown and the chic-woman message the fashion icon is passing across to us. This dress is great for clubbing, night parties, evening walks, and evening dinners.
Floral appearances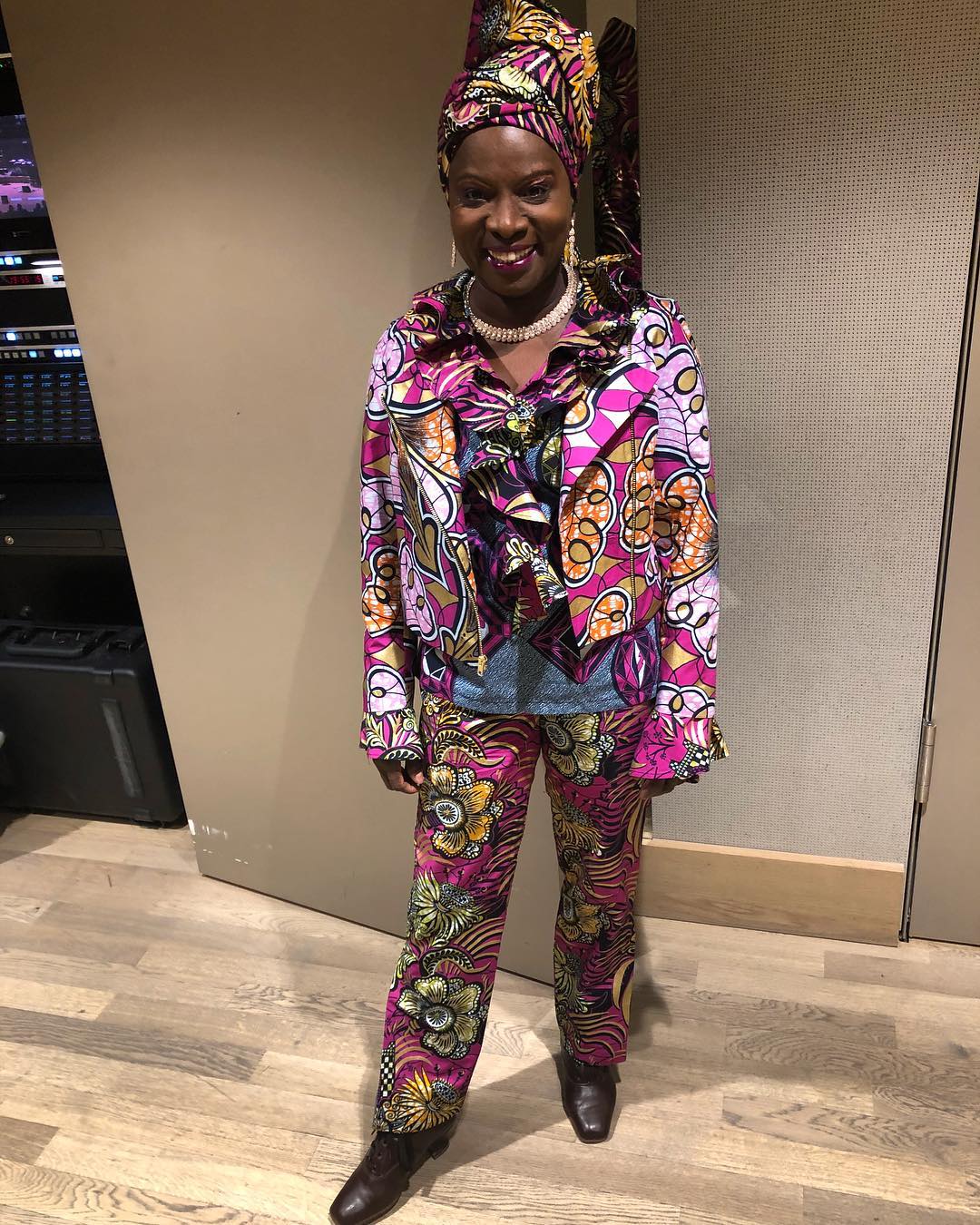 Angelique wears gowns more often than other types of dresses. However, she rocks her trousers as beautifully as she rocks her gowns. This is a beautifully patterned floral outfit has a uniquely patterned jacket at the bodice. The jacket goes ahead to flare at the wrists. She pairs it with straight cut trousers from the same material.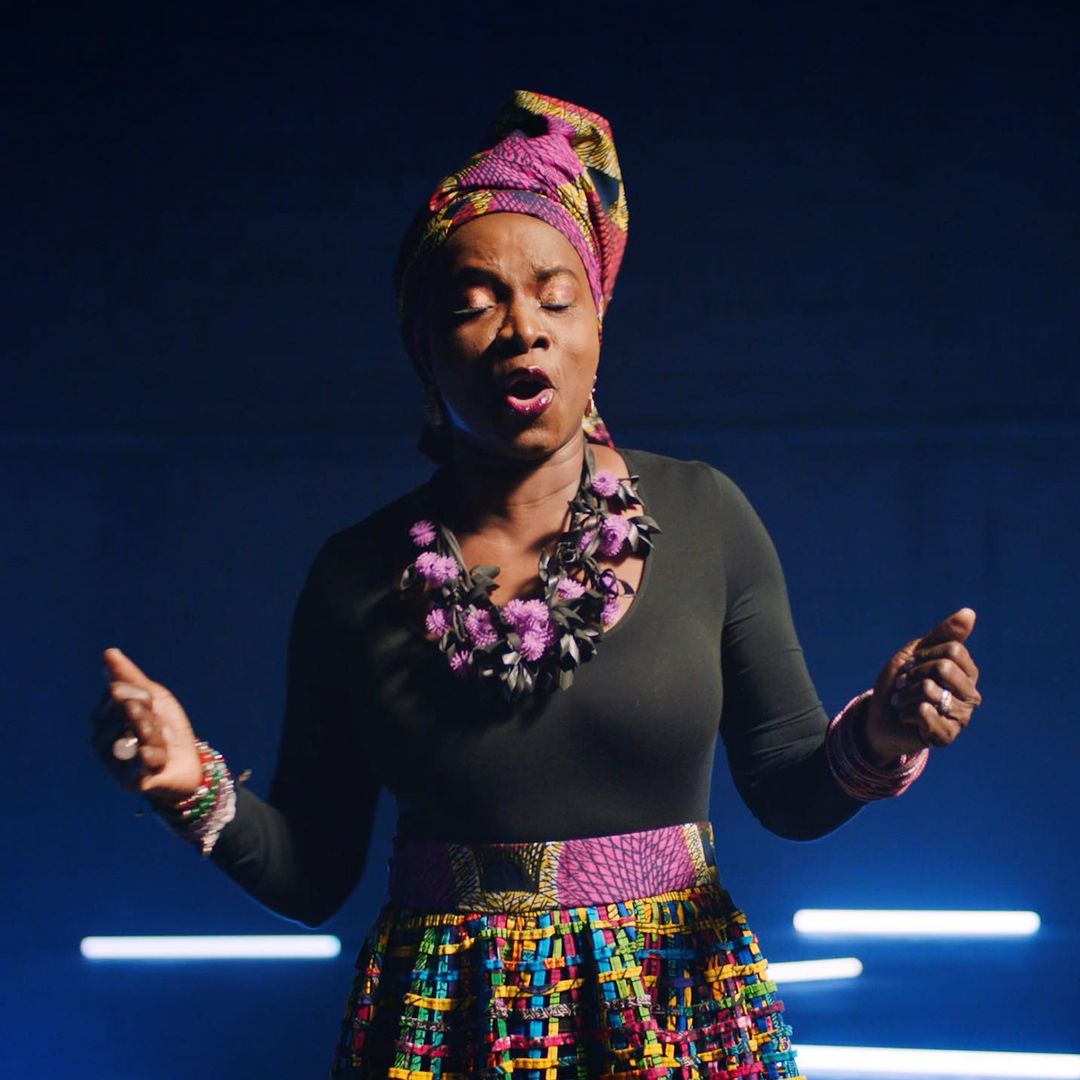 This is one of the best Angelique Kidjo pictures on Instagram because it shows her in all her Africanness. In this picture, she complements the intricate handmade weave-like skirt with her nature-inspired neckpiece and bracelets. However, it was the floral neckpiece that really stood out.
Conclusion
We've been able to assert that Angelique Kidjo is the most successful female African musician. Beyond that, we have also seen how she promotes Africa and African heritage through her dress sense. Africa's premier diva has never failed to show us how to rock African prints. You should try out some of her amazing dress designs. Bt the way, which of them really stood out for you? Share your thoughts in the comment box below.