Afronista Spotlight: Maria Nepembe Wins Big At Prestigious Zikomo Fashion Awards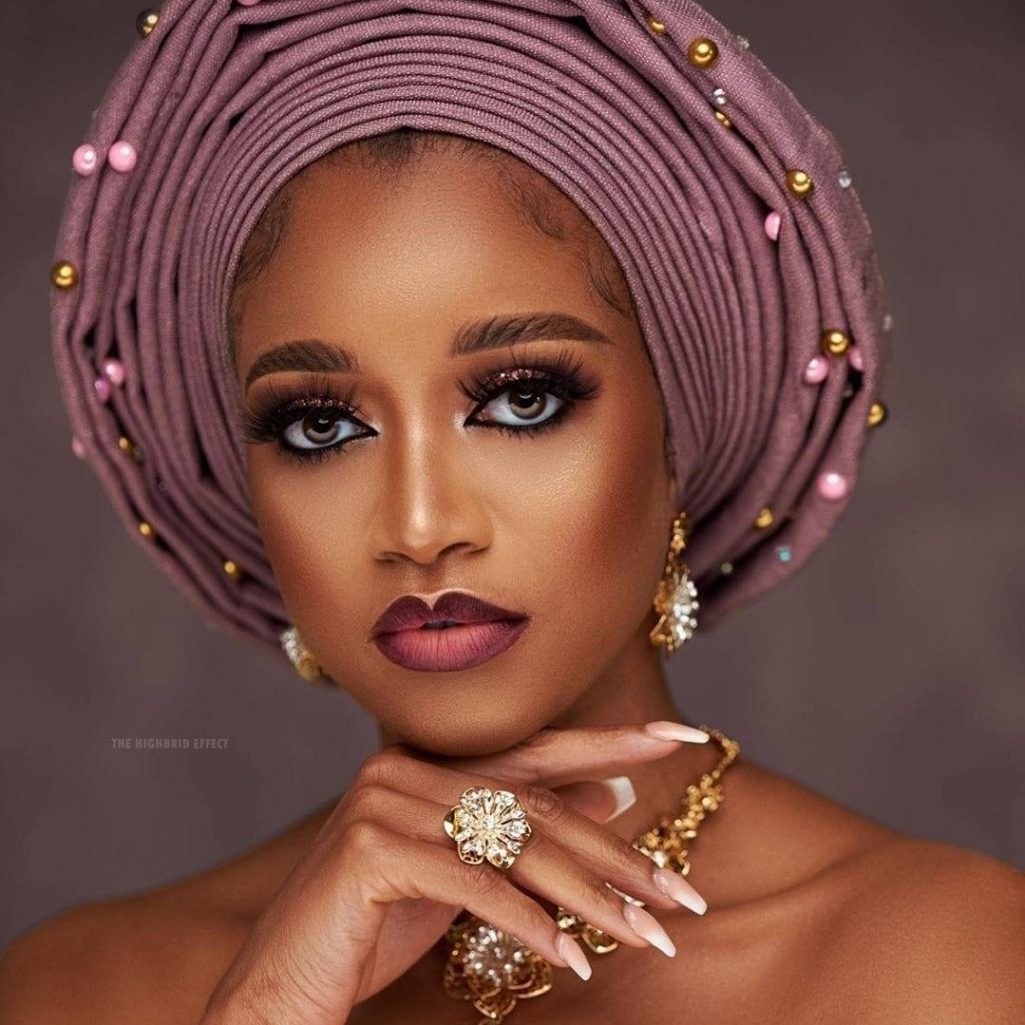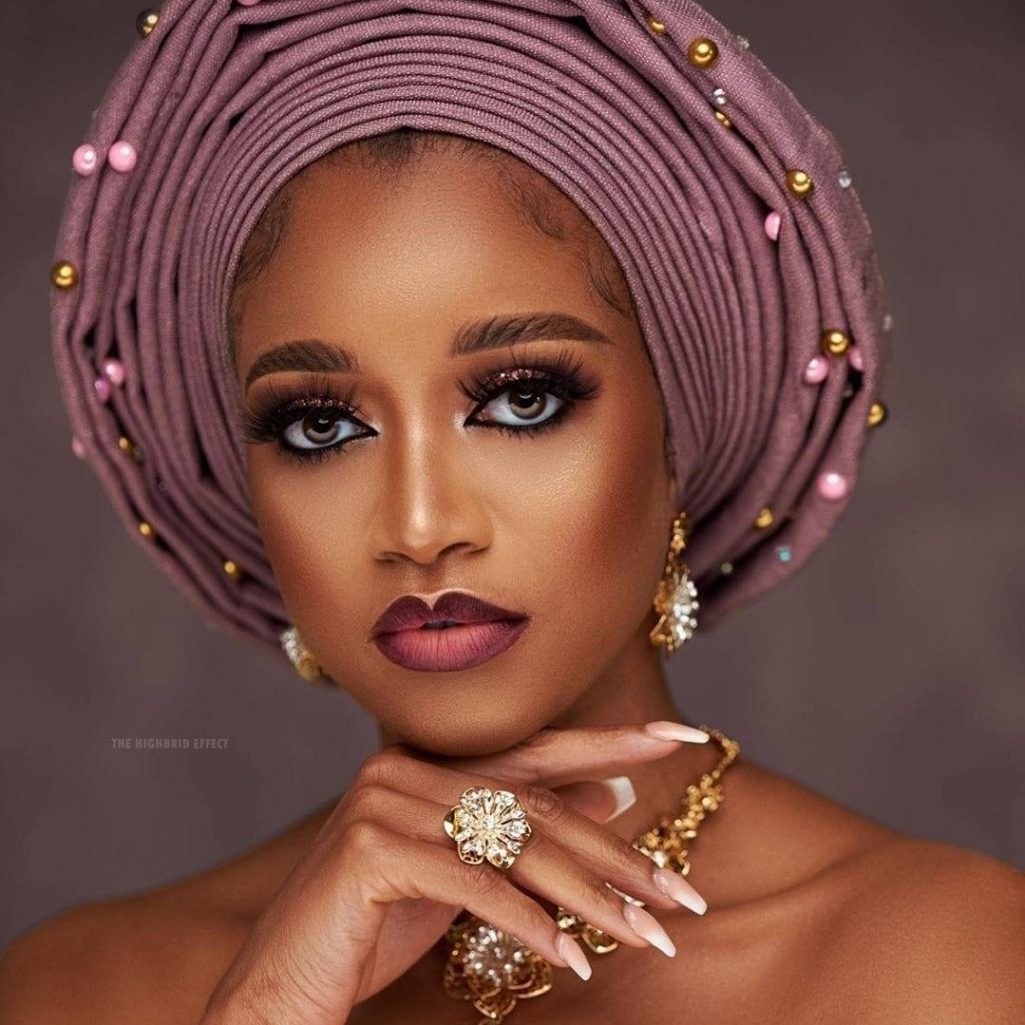 In September 1999 a new reality show began to air in the Netherlands. The show involved having cameras follow a group of housemates 24 hours a day. Their every move was recorded. Who could have anticipated the impact the 'Big Brother' show would ultimately have on the participants of the shows in the years to come?
'Big Brother Africa – The Chase' marked the start of a successful career for Maria Nepembe, now a household name in Namibia. Our Afronista Spotlight shines on this talented model, MC, radio presenter, and actress. Furthermore, Nepembe rocks natural hair and contemporary African style. The fashionista makes the 'Best Dressed' list at every function she graces.  Here is how this talented celebrity won big in 2021.
Maria Nepembe Wins Big at Zikomo Fashion Music Awards 2021
The inaugural Zikomo Humanitarian Fashion and Music Awards took place in Lusaka Zambia on 9th April 2021. Henceforth, this will be an annual event. Its aim, to recognize outstanding media personalities, social media influencers, photographers, and other African artists.
The Zikomo Awards do not have a monetary value. However, they reward hard work and provide a platform for the nominated artists to gain recognition on the continent. Behind the awards are a group of individuals who believe in African talent and its potential.
Maria Nepembe carried away 3 awards. She won the categories ''Fashionista of the Year'', ''Best Social Media Influencer'', and ''Lifetime Achievement'' award.
Best Social Media Influencer
Nepembe's award for ''Best Social Media Influencer'' is well deserved. Lucy Ehren of MyUS.com names her as one of the top 11 Namibian Social Media Influencers to follow. Not only does Nepembe own her own clothing line, she has over 446,000 followers on Instagram and 226,000 followers on Twitter.
She launched her exclusive ''RIA'' clothing line in April 2015 and carries both ready-to-wear clothing as well as custom-made gowns. Nepembe also runs a modeling academy and mentors aspiring models.
Nepembe Ventures into Video Production
It takes a courageous and enterprising artist to transition from appearing in front of the camera to picking up the reins of a film and video director. Before Nepembe joined ''Big Brother'' she was a music video star. Since 2028, however, she has been working behind the scenes.
That same year she produced and directed the highly successful music video ''Hangover'' by BlvcBoxx. It attracted a record 442,000 views on YouTube. Her dream is to venture into Television and the film industry. In an interview with Anne Hambuda of 'The Namibian, she shared her dream for the future.
"I want to tell the world Namibian and African stories. We need to be on the same level as Nigeria and South Africa in terms of cinema, with our films on Africa Magic, Netflix, and DSTV. I'd like to one day say I helped bring the film industry to where it will be."
A Peek into Maria Nepembe's Background
This beautiful celebrity was born in Namibia on October 4, 1988. She is from Ondangwa to the North of the country. When she was 4 years old, her family moved to Windhoek. This is where she attended both Primary and Secondary school. She admits that she was a tomboy as a child, and she excelled at soccer.
The Journey to Success
Nepembe joined the University of Namibia. However, 2 years into the course, she quit to become an Au Pair in Germany. It was while she was there that she began modeling. Nepembe signed up with a modeling agency and gained valuable experience. The knowledge she acquired gave her a head start when she moved back home. She was soon a popular sight on runways and music videos. This culminated in the invitation to join Big Brother Africa, and the rest is history.
Nepembe's Style
Maria Nepembe favors fresh youthful contemporary looks in bright colors. She usually rocks natural hair in unique braided and protective styles. Here are some of her best looks.
Pretty in Pink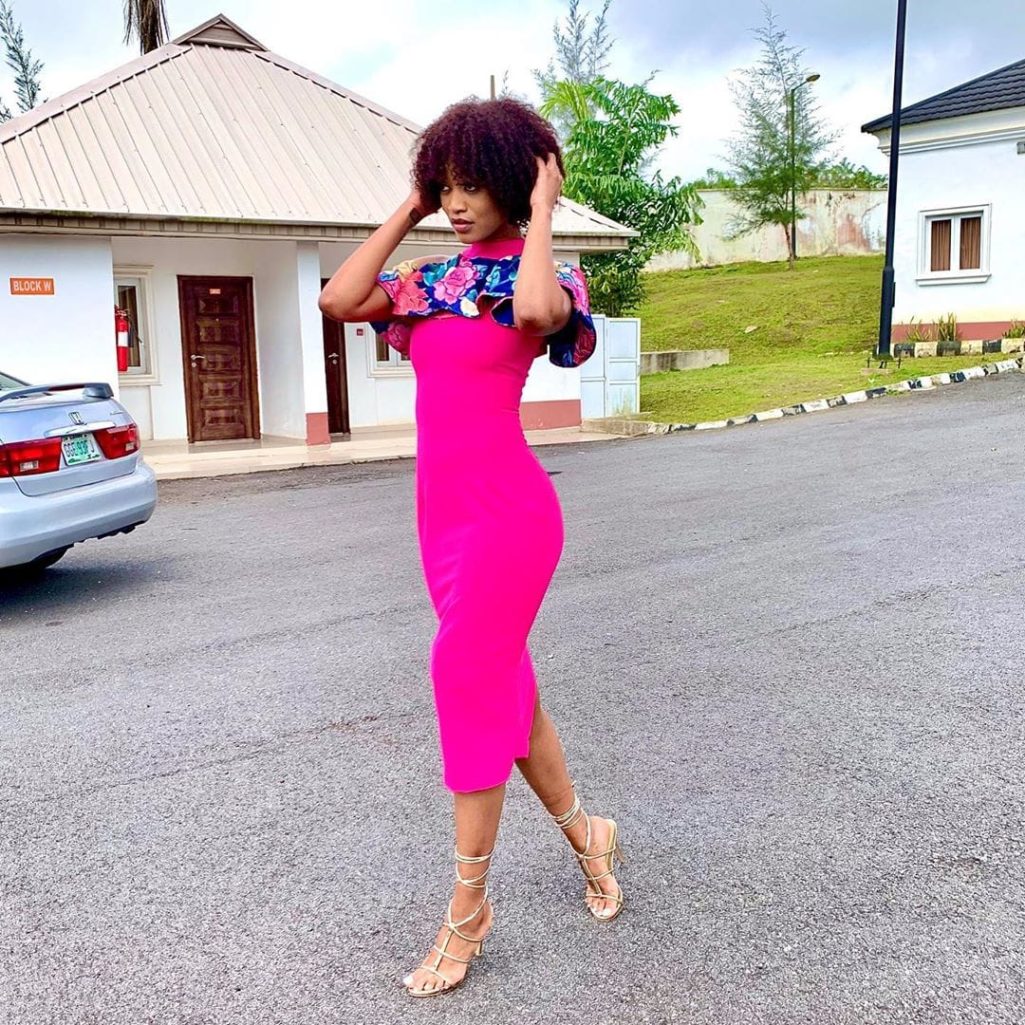 Like most models, Nepembe takes her fitness routine seriously. The sacrifices are worth it as she rocks this hot pink lycra number. It is a fitting tube with a flirty floral ruffle around the neck, and Nepembe finishes off the look with pretty high-heeled strappy sandals.
The model looks ethereal in this dazzling pink gown. The top comprises floaty organza folds in a pale pink shade and it is paired with a deeper pink full skirt that is covered in tiny chiffon ruffles. This is a look fit for a princess.
 African Cultural Flavor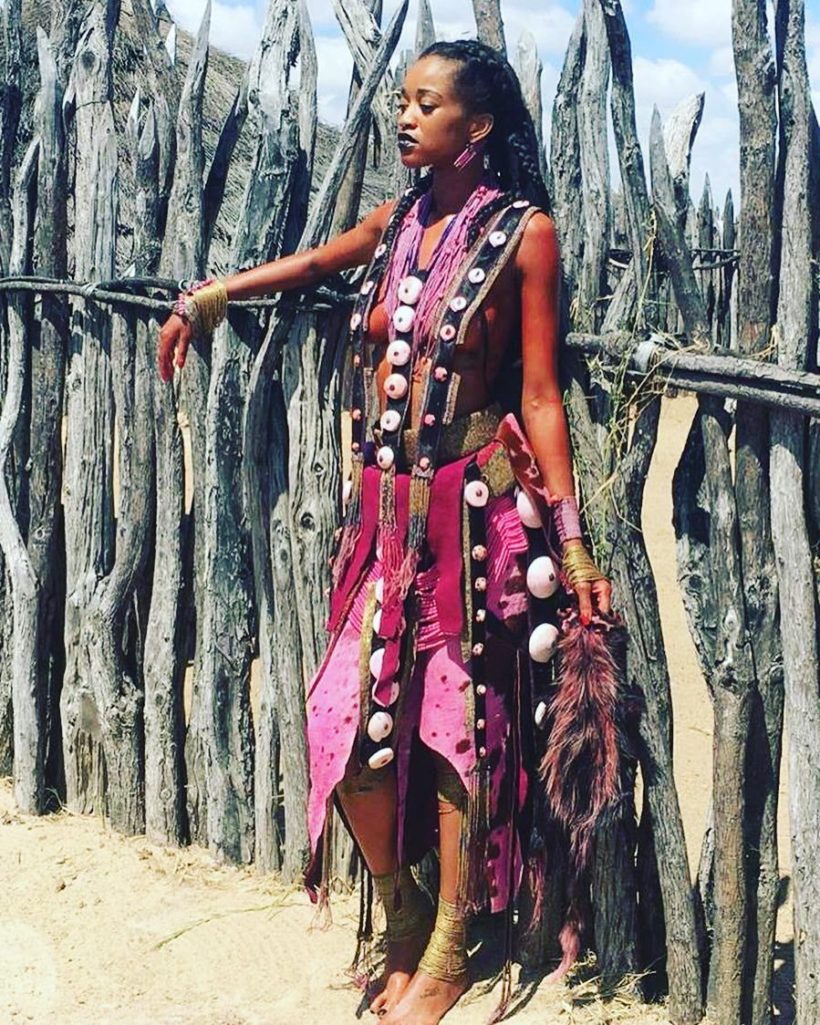 Nepembe is wearing her cultural robes with pride. Presenting a dazzling look in different textures and colors, this ensemble is rich in detail. Right from the thick goddess braids right down to the rope anklets, it is a look to remember.
Chic Suits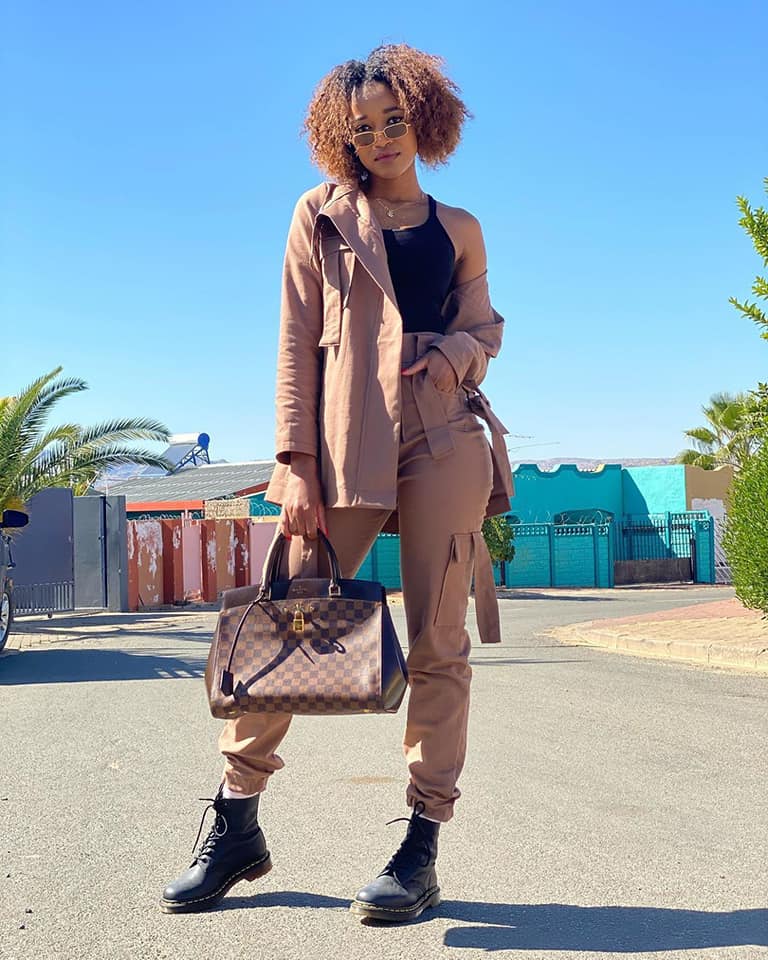 A suit can be fun and easy to wear. In the above ensemble, the model is going for an easy chic look with a touch of sophisticated style in the designer handbag. The sturdy leather ankle boots are a statement-making addition.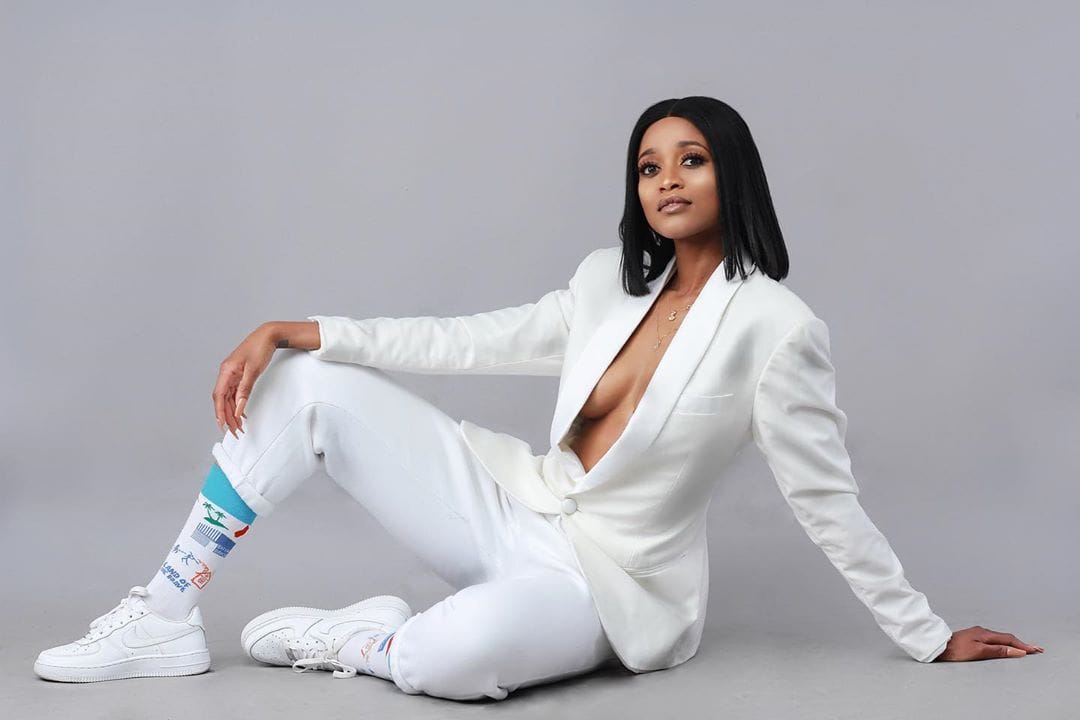 Nepembe takes things out of the box with this bold look. The well-fitting single-button blazer does not leave much to the imagination as she styles it minus a shirt. The trousers stop at the ankle to reveal playful colorful socks.
Ready for Business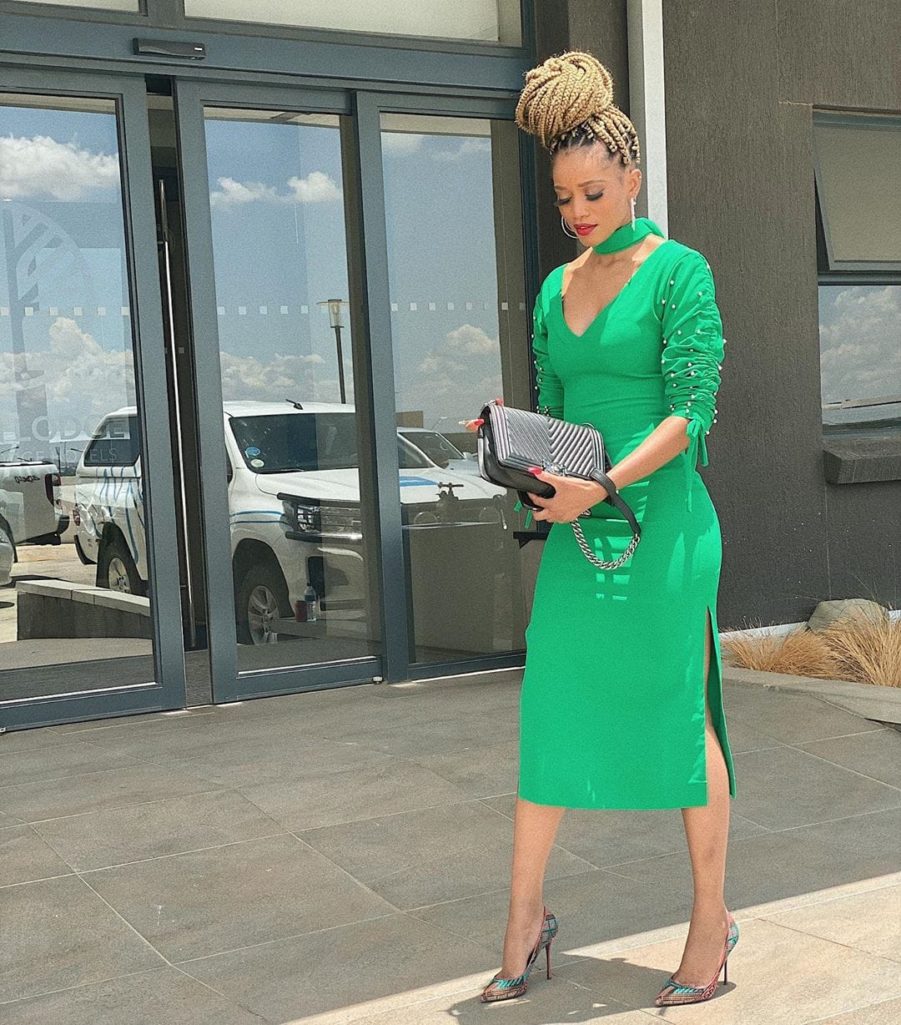 Here is a business look with a twist. The fresh green gown falls below the knee, but it has a bold slit on the side. The vee on the neckline is daringly low. However, the model takes attention away from it with the lovely beaded three-quarter length sleeves.
Glamorous Maria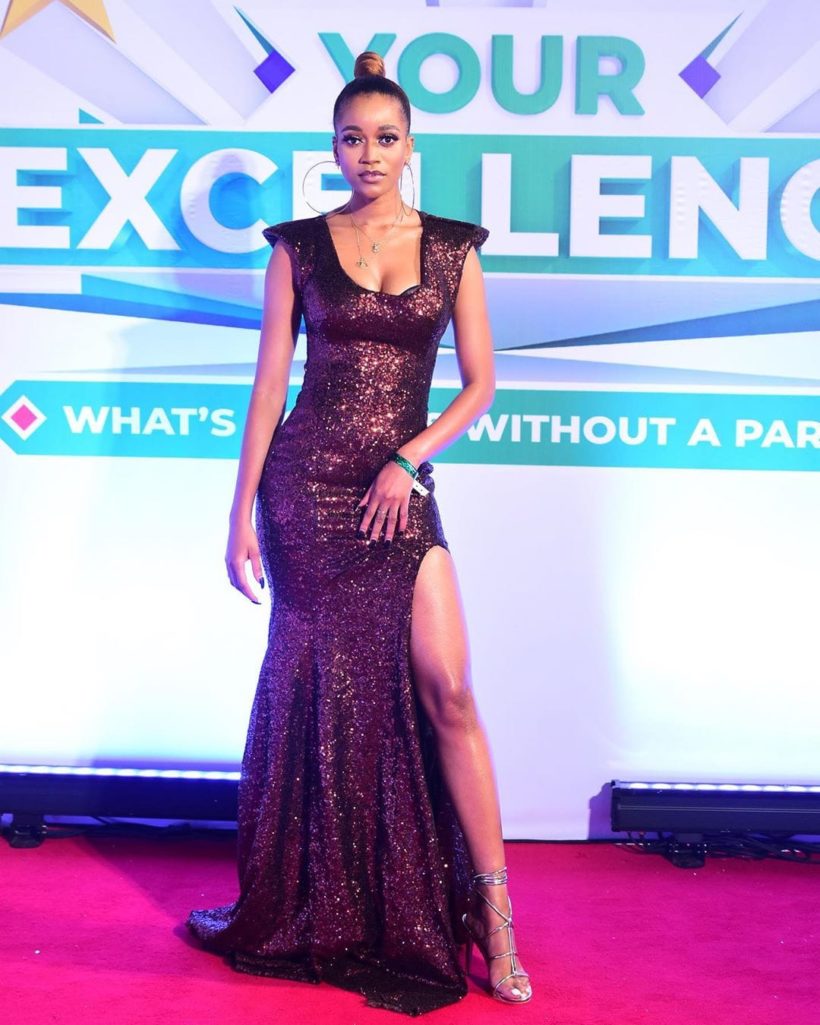 Brown is a unique color for an evening gown. However, the sprinkling of silver embellishment transforms this earth color into sleek flowing richness. The model rounds off this elegant look with high-heeled silver sandals and silver hoop earrings.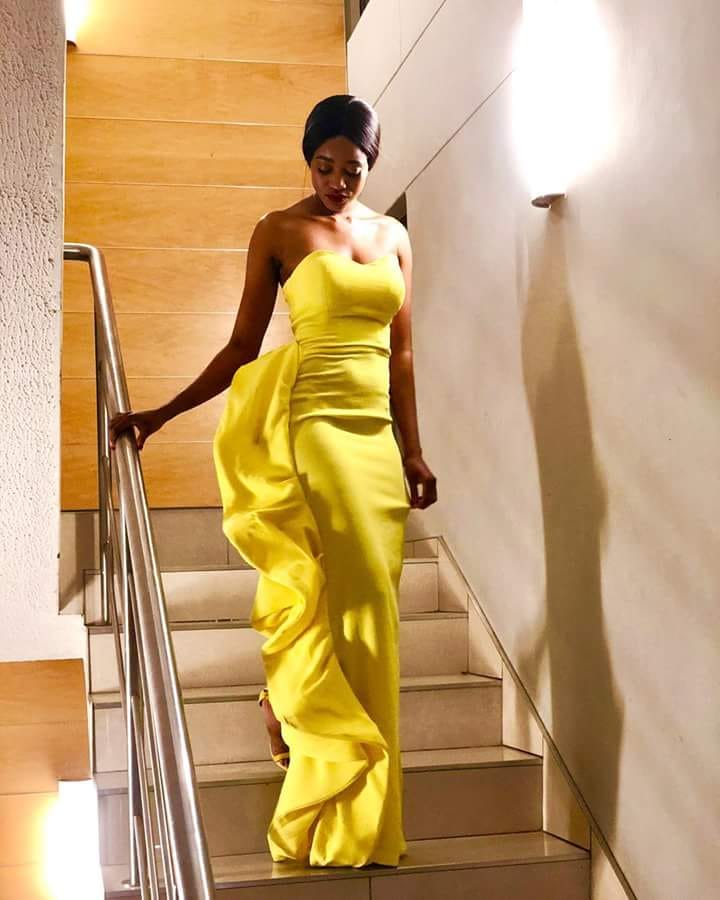 Yellow invokes happy feelings and this figure-hugging tube gown is in a beautiful sunshiney color that looks enchanting against Nepembe's brown skin. The gown has a ruffle that flows enchantingly on one side of it. What makes this dress even more charming is Nepembe's athletic figure.
Smart Casual Vibes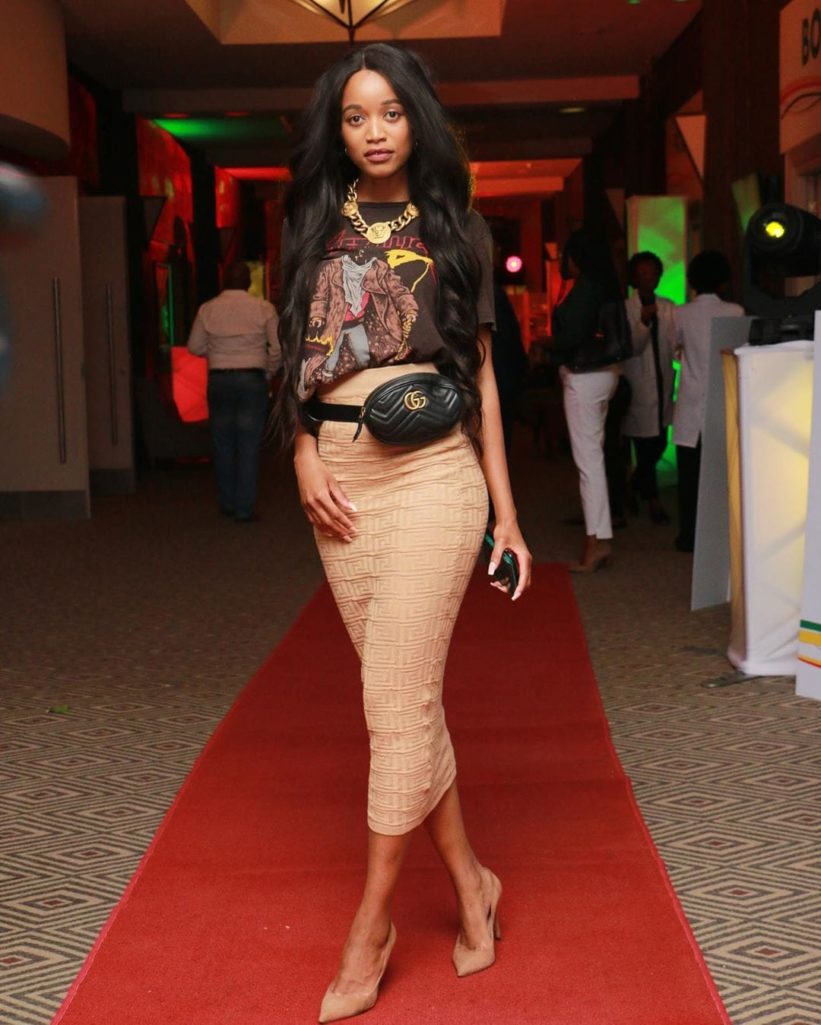 The above is a chic way to dress down. Nepembe matches her nude fitted skirt to her stylish pumps. She adds a dark-colored shirt with a bold image and tops it all with a dramatic gold chain and a minute designer waistbag.
What you see above is another take on smart-casual looks. The model pairs a smart blazer in an eye-catching royal blue color with a pair of faded jeans. A bright polo shirt and practical footwear round off the look with style.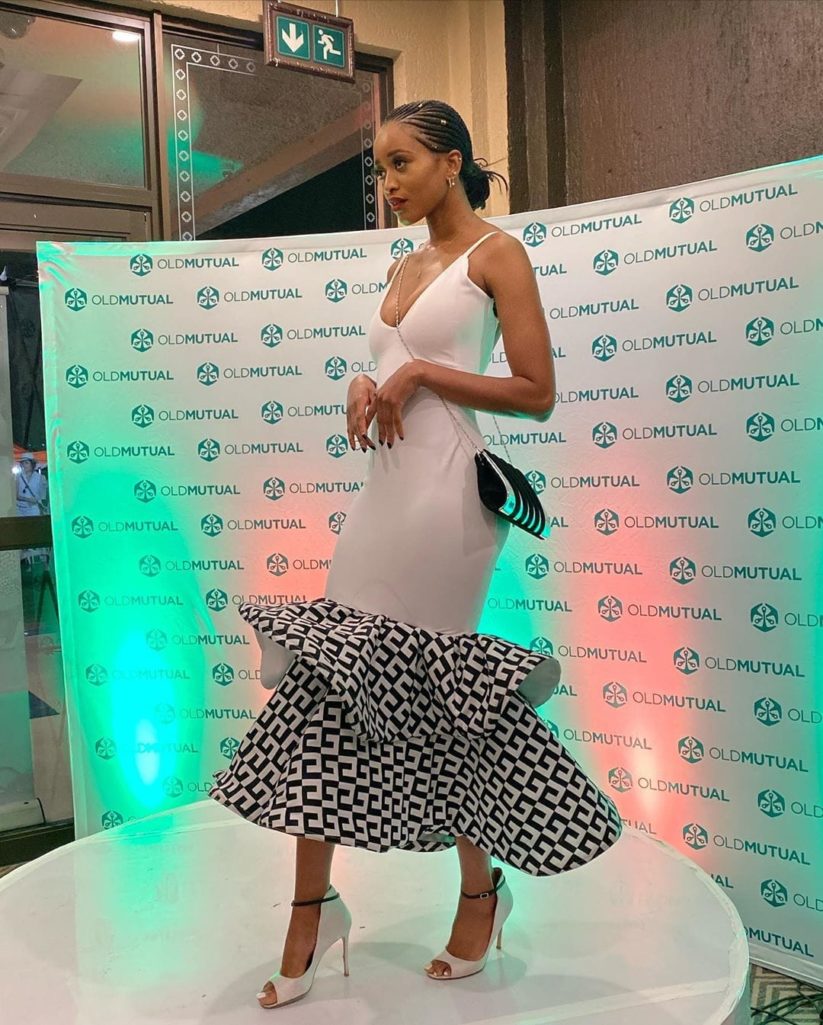 This charming, romantic gown is one of Nepembe's finest looks. It features a slim-fitting dazzling white sheath that ends in black and white ruffles in a mermaid silhouette. The open-toed white pumps with a narrow black strap add the perfect finishing touch to this graceful look.
Conclusion
A French comedian and humanitarian Coluche once said, "Doors of the future are open to those who know how to push them."
Big Brother Africa – The Chase had over 45 million viewers worldwide. This provided Nepembe with a unique opening. She ran with it and worked hard to build her personal brand. The awards she received At the Zikomo Awards event are living proof that she has achieved her goals.