20 Best African Art Galleries For Tribal Art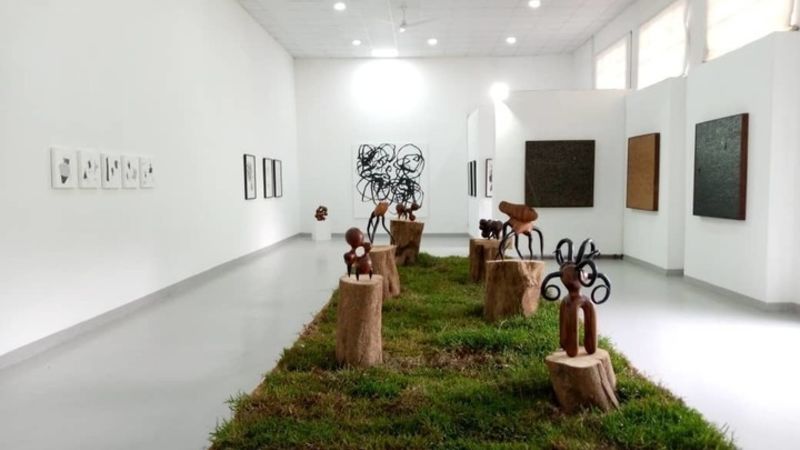 Human life comprises a fantastic and complex interplay of ideas and behavior. Ethnography studies people, their cultures, and the differences between these cultures. However, it is just one part of the broader study of humanity known as Anthropology.
Tribal art in Africa is spectacular and vast. African art is expressed through wood carvings and sculptures, jewelry, textiles, and many other things. Contemporary African Art describes rising international attention to collections of tribal art in museums and galleries.
Tribal art galleries should be one of the top destinations for African Americans who want to learn about the continent's culture. For this reason, we put together a list of the 20 best African galleries. If you are planning a holiday, make sure one of these galleries is on your itinerary. 
ALSO READ: 10 Art Museums In Africa You Must Visit
20 Best African Galleries For Tribal Art
In recent years, there's been an increase in the number of tribal art galleries across the African continent. Also, Africans are beginning to realize the importance of her tribal arts and demanding the repatriation of stolen African arts. Here is our list of some of the best African galleries. 
#1. Nike Art Centre, Lagos, Nigeria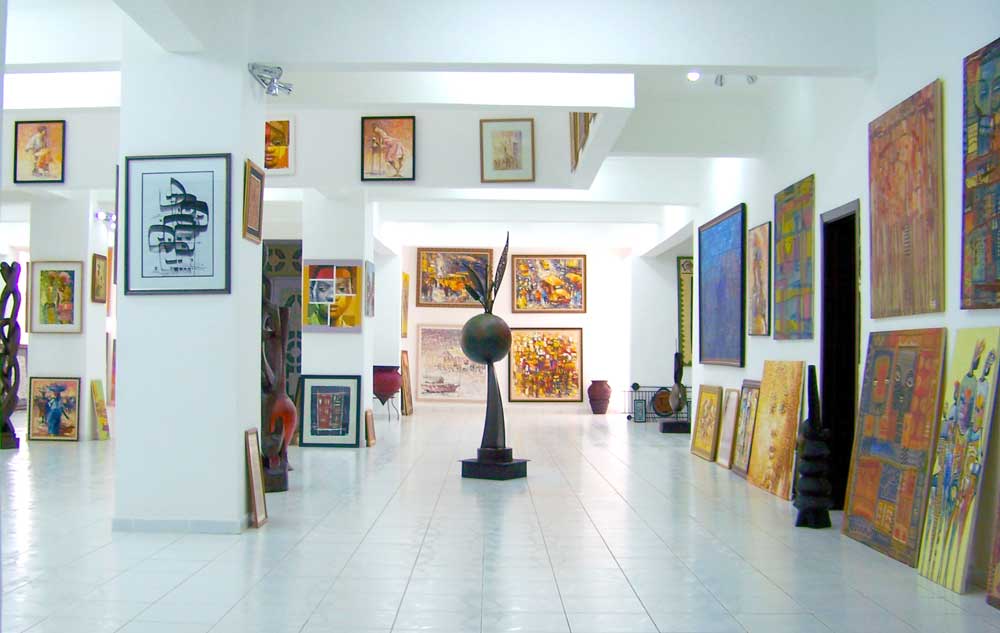 Nigeria has an abundance of arts and crafts from the Benin kingdom, the Yoruba kingdom, and the Nok civilization. Much of this, including batik and indigo artworks, are displayed in the five-storey Nike Art Centre, located in the Lekki area of Lagos state.
The owner of the gallery is Chief (Mrs) Nike Davies-Okundaye and has branches in Osogbo, Ogidi, and Abuja. It is arguably the largest in West Africa. 
Address: 2 Oba Yekini Elegushi Rd, Lekki Phase I, Lekki, Lagos, Nigeria
Contact: 08034096656
#2. Thought Pyramid Art Centre, Abuja, Nigeria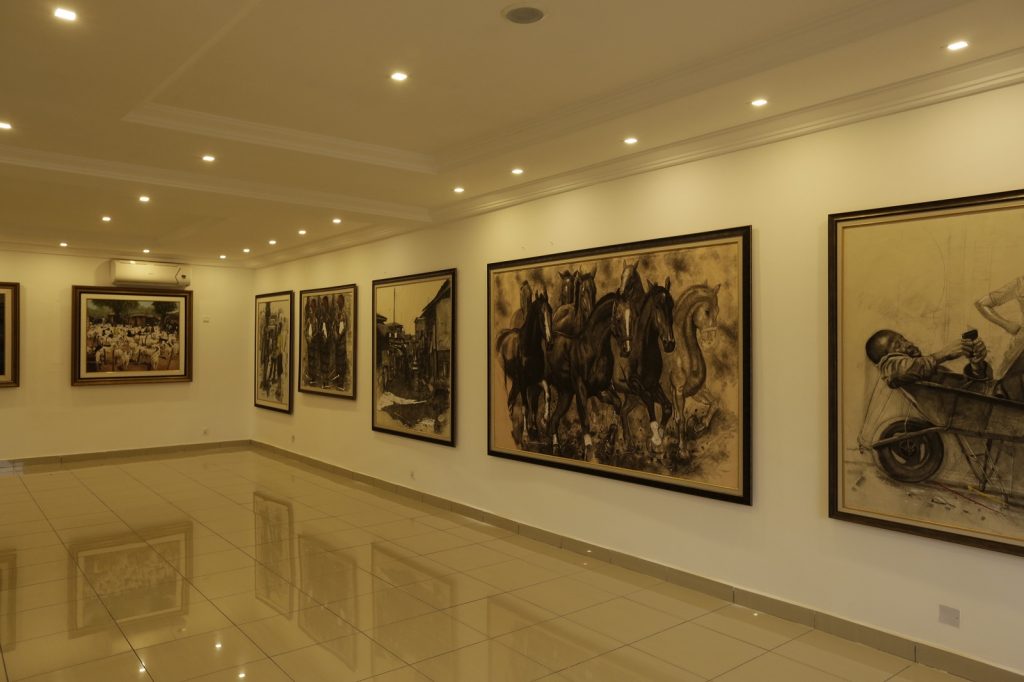 This art center located in the heart of Wuse, Abuja is well worth a visit. Thought Pyramid Art Centre presents perspectives on modern and contemporary African art. It is one of the tribal art museums where you can learn a lot about African history. 
Address: 18 Libreville Cres, Wuse, Abuja, Nigeria. Contact: 08033322885.
#3. Nubuke Foundation, Accra, Ghana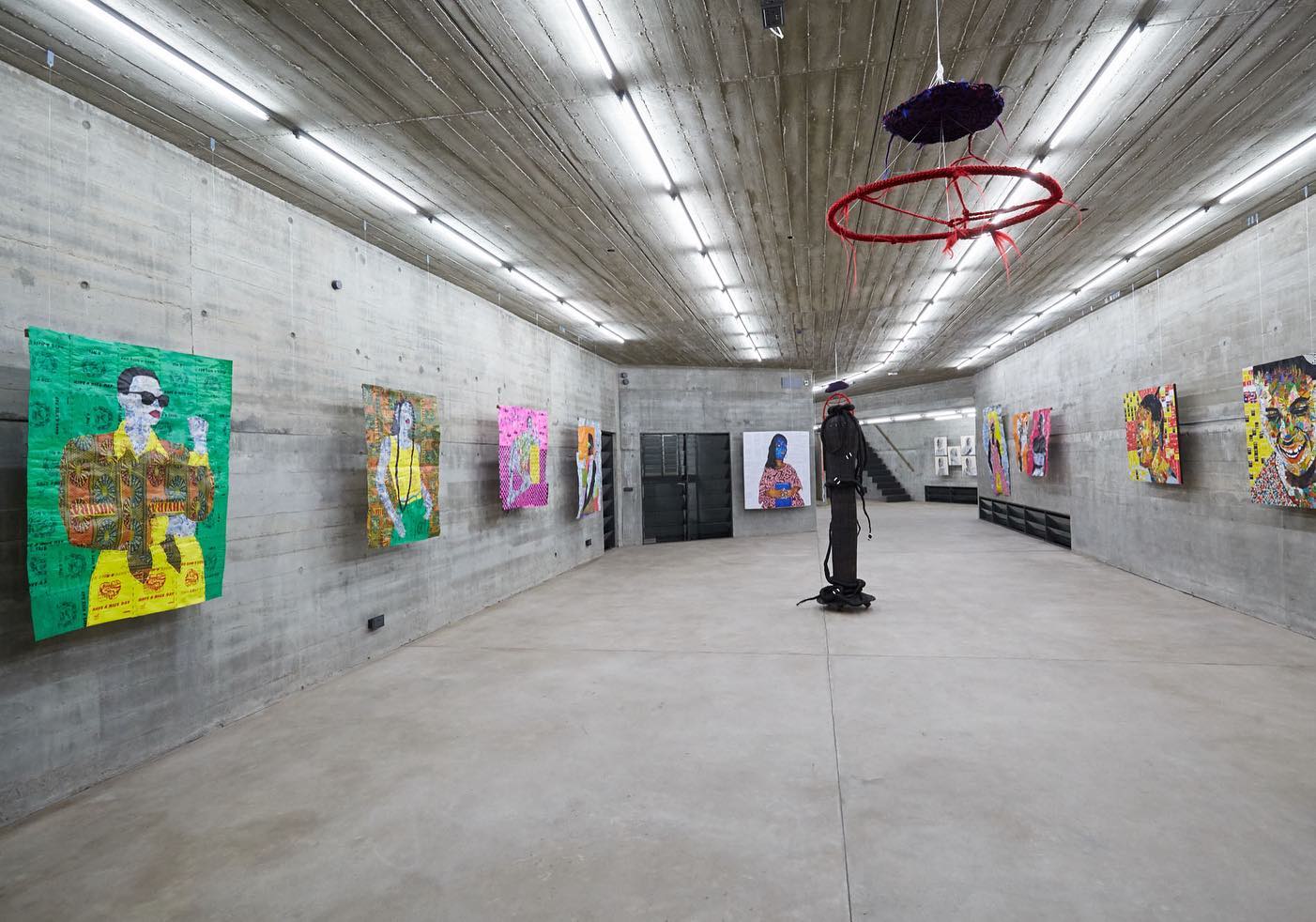 Ashanti and Dahomey of Ghana are the most notable sources of tribal art in this West-African country. Nubuke Foundation is a cultural institution founded in 2006.
It set out to improve artistic experience and appreciation in Ghana through exhibitions, performances, and film. Nubuke Foundation also holds an enchanting Ehalakasa performance by poets every month. 
Address: 7, Lome Close, East Legon, Accra, Ghana.
Contact: +233 289 102 163, +233 277 445 596
ALSO READ: Three Young Innovators Create Rwanda's First Artwork Online Marketplace
#4. Goodman Gallery, Johannesburg, South Africa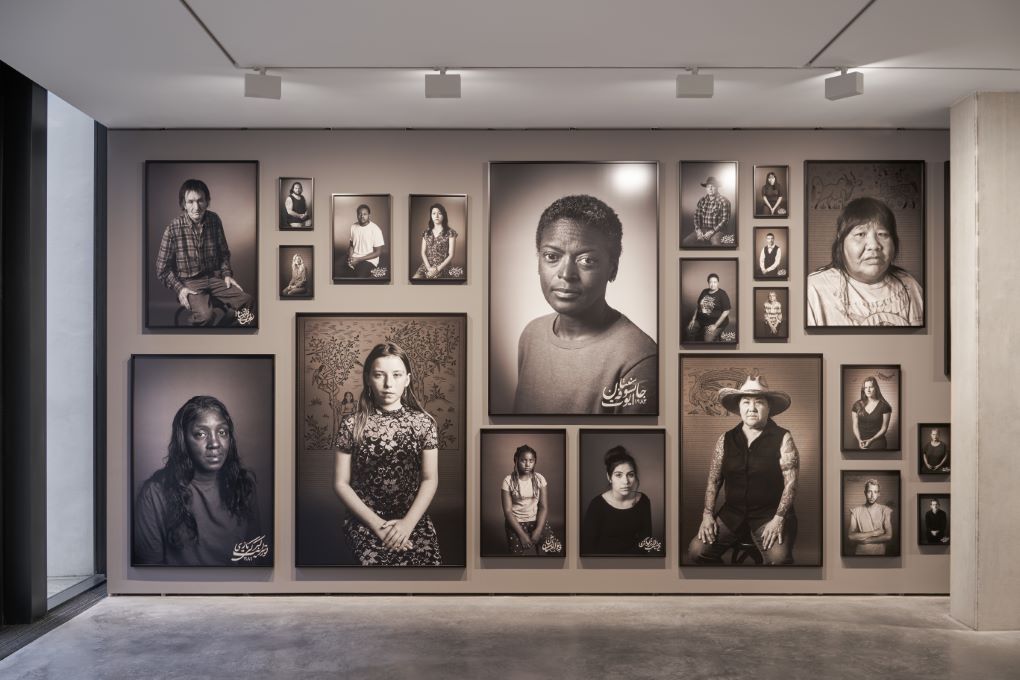 Goodman gallery is championing contemporary art in South Africa. Zulu, Nguni, Tembu, and Shangaan areas are popular for inspiring tribal art in the country. The contemporary art gallery conceived in 1966 has additional branches in Cape Town and London.
It has a reputation for promoting anti-racial art even during the apartheid in South Africa. Also, the gallery supports NGOs and funds charities. 
Address: 163 Jan Smuts Ave, Parkwood, Johannesburg, South Africa
Contact: +27 72 907 5795
#5. Unisa Art Gallery, Pretoria, South Africa
Since its inception in 1989, Unisa Space Art Gallery continues to experience growth in its tribal art collection. It was established as a part of the University of South Africa in Pretoria. The collection of artworks actually began in 1960 for the study of Fine Arts at the University.
The gallery holds an intriguing number of international and South African pieces that include carvings and paintings. Also, it carries out research, and education activities, and promotes connections for lovers of art.      
Address: 274 Preller St, Muckleneuk, Pretoria, 0002, South Africa
Contact: 0800 00 1870
#6. National Gallery of Zimbabwe, Harare, ZImbabwe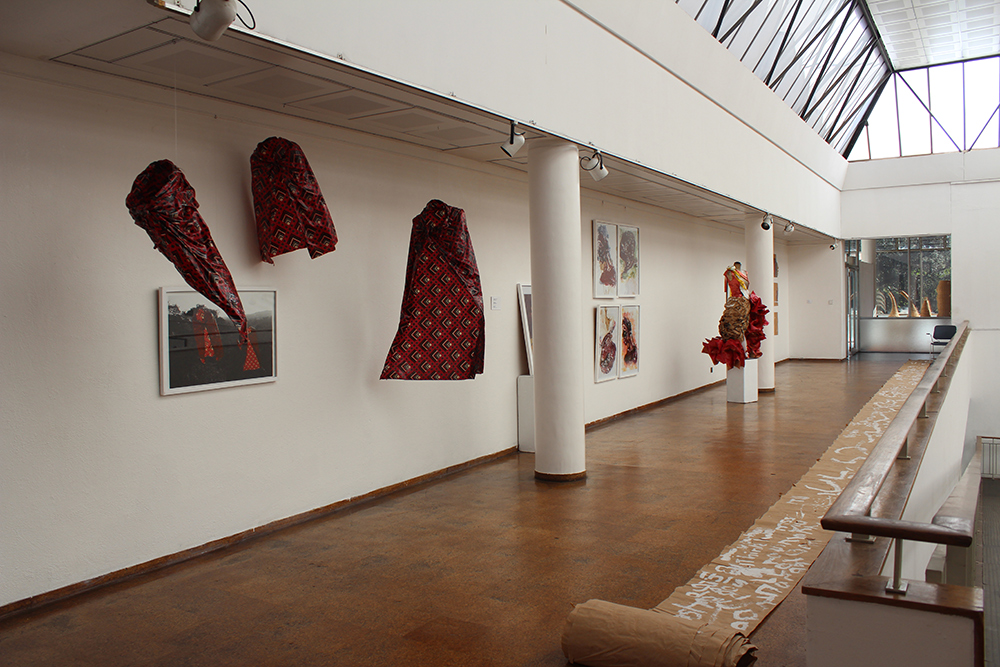 This is one of the most prominent art institutions in Zimbabwe. The National Gallery of Zimbabwe has its main center in Harare. Two other regional centers exist in Mutare and Bulawayo.
The gallery was opened in 1957 by Queen Elizabeth, the Queen Mother, for the purpose of collecting a wide range of permanent and local artworks such as photography. This brings scores of tourists to the region every year. Tribal arts in Zimbabwe are predominantly from Shona, Ndebele, Venda, Shangaan, and Tonga.   
Address: Main Gallery; 20 Julius Nyerere Way, Harare, Zimbabwe
Contact: +2638677002045
#7. First Floor Gallery, Harare, Zimbabwe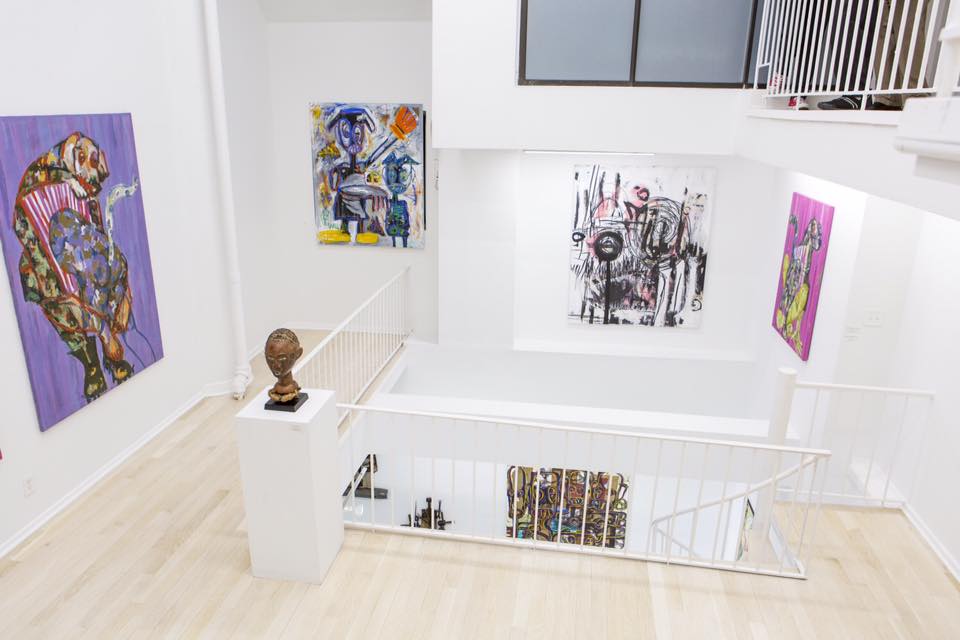 Talk about an art gallery that celebrates rising talents, this is a shining light. It is a not-for-profit trust founded in 2009 by fellow up-and-coming artists. First Floor Gallery hosts exhibitions and workshops that helped turn it into a popular venue for local artists to meet an international audience. 
Address: Karigamombe Centre, 2nd Floor, 53 Samora Machel Avenue, Harare, Zimbabwe
Contact: +263 77 570 9031
ALSO READ: Kenyan Artist Transforms the Entrance of The Metropolitan Museum of Arts
#8. Matbronze Art Gallery and Foundry, Karen, Kenya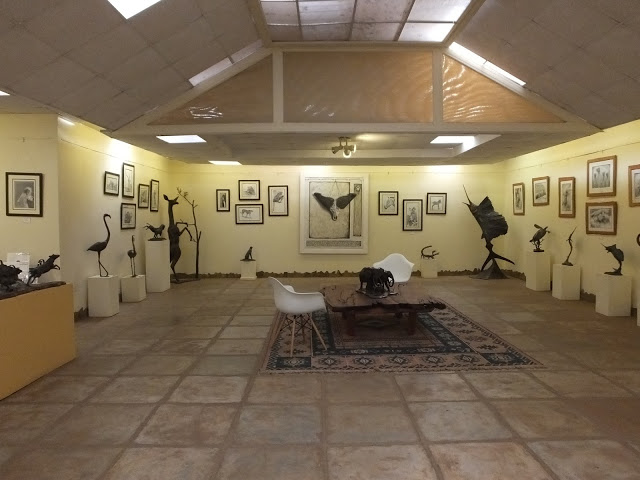 Most African cultures celebrate the rich fauna found on the continent. Tribal arts in this gallery depicts this diversity mostly through totems. Matbronze Art Gallery was established in 1987. It focuses on preserving wildlife through bronze sculptures.
Its location in the heart of Kenya is just as stunning as the artwork it holds. Amazing bronze pieces are on display in the gallery alongside numerous pieces of bronze jewelry.    
Address: 2 Kifaru Lane, Nairobi, Kenya
Contact: +254 721 762855
#9. Polka Dot Art Gallery, Karen, Kenya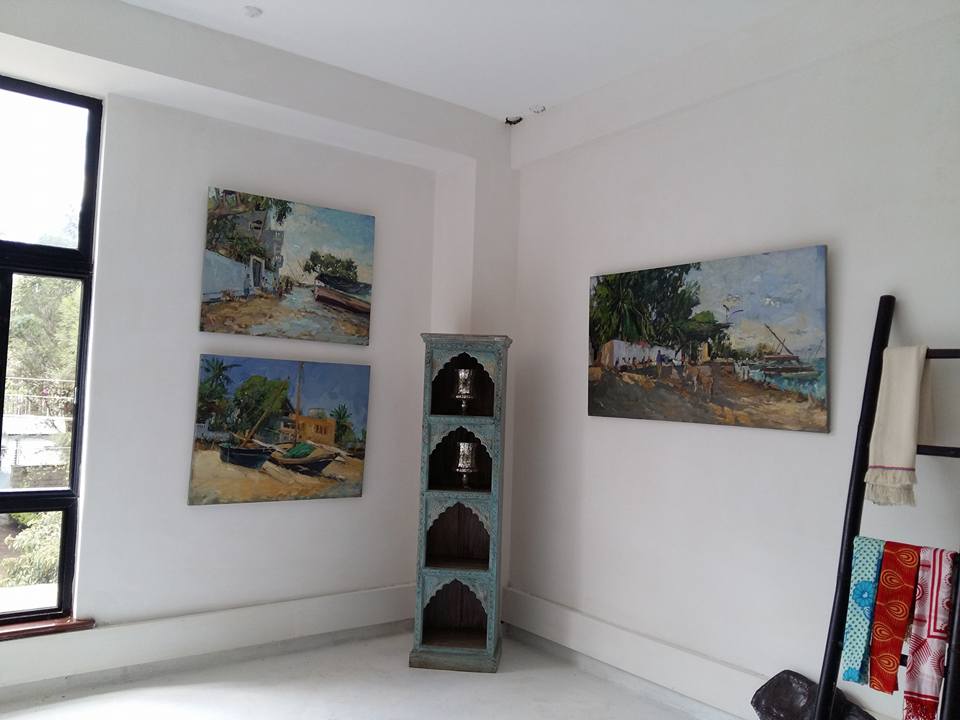 Kamba, Giriama, Turkana are outstanding tribal areas in Kenya. The Polka Dot Art Gallery is another remarkable art space in the Eastern African country.
In 2016, the gallery was founded by Lara Ray to promote arts in the forms of paintings and sculptures. Local and international contemporary artists converge for monthly exhibitions by the Polka Dot Art Gallery.  
Address: The Souk Karen
Contact: +254 716 886463
#10. Galerie El Marsa, La Marsa, Tunisia

Galerie El Marsa has eyes for contemporary art from Arab countries, especially Tunisia and the North African region. It was established in 1994 and is interestingly located in an artistic setting close to the Mediterranean coast.
From Miami to Abu Dhabi right through Paris and Dubai, Galerie El Marsa scores international recognition for taking part in various art fairs. The gallery features pieces by artists whose impact stretches through the Mediterranean, Arabic, and African regions. 
Address: 2 Place du Safsaf, 2070 La Marsa, Tunis, Tunisia
Contact: +216 71 74 05 72 
#11. Picasso East Art Gallery, New Cairo, Egypt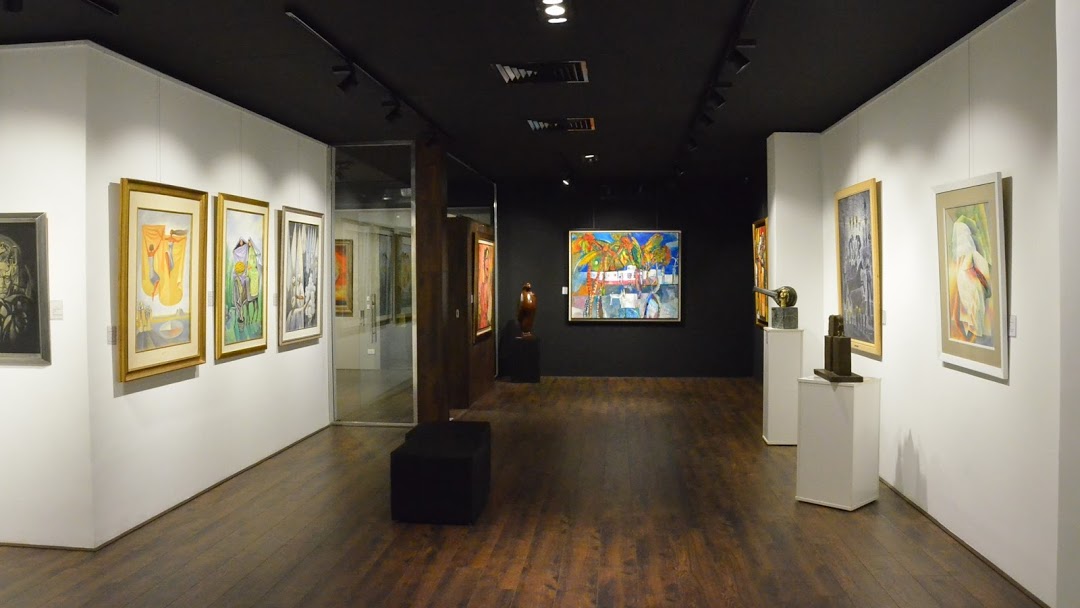 Picasso East Art Gallery inspires frequent art exhibitions by groups and individuals. In addition, it collects high-quality artworks including handmade silver ornaments, porcelain works, and sculptures. The art gallery is increasingly becoming a hub for amazing contemporary arts in Egypt.
Address: Villa No. 39, El Narges 3, 5th Settlement, 90's Street, New Cairo, Egypt
Contact: 02 26781766
ALSO READ: 600 Year Old Artifact Returned To Nigeria, Other African Artifacts Still In European Museums
#12. Gezira Centre for Modern Art, Cairo, Egypt
The Gezira Centre for Modern Art is alternatively called the Egyptian Modern Art Museum. As early as 1925, Egypt was already collecting art pieces. This collection grew so much by 1931, thanks to collaborations between both the Ministry of Education and local and foreign artists.
Consequently, the Gezira Centre for Modern Art was built in 1986 to accommodate the rapidly growing exhibition. The Ministry of Culture is in charge of this gallery. Interestingly, it holds over 10,000 rare collections of paintings, sculptures, and art from the ancient Egyptian royal family.
Address: Zamalek, Cairo Governorate, Egypt
Contact: +20 2 27366665
#13. Matisse Art Gallery, Marrakech, Morocco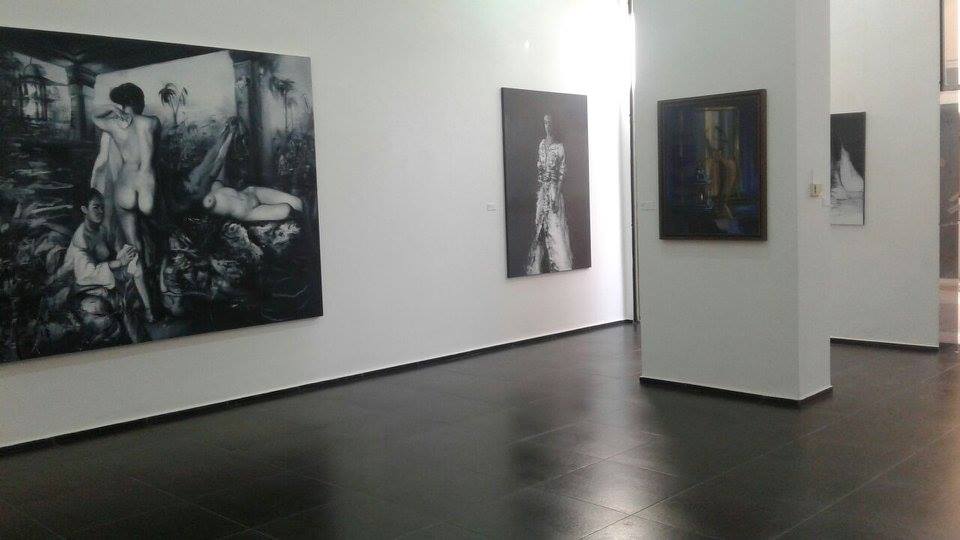 Maisse Art Gallery usually display sophisticated contemporary artworks by Moroccan artists. However, the Matisse Art Gallery recently welcomed art from international contributors to widen its already glamourous range of art pieces.
Among other things, it publishes monographs and catalogs by various artists. The gallery is also popular for its art library which is open to the public. 
Address: 43 Passage Ghandouri, Rue de Yougoslavie
Contact: 0524448326
#14. Afriart Gallery, Kampala, Uganda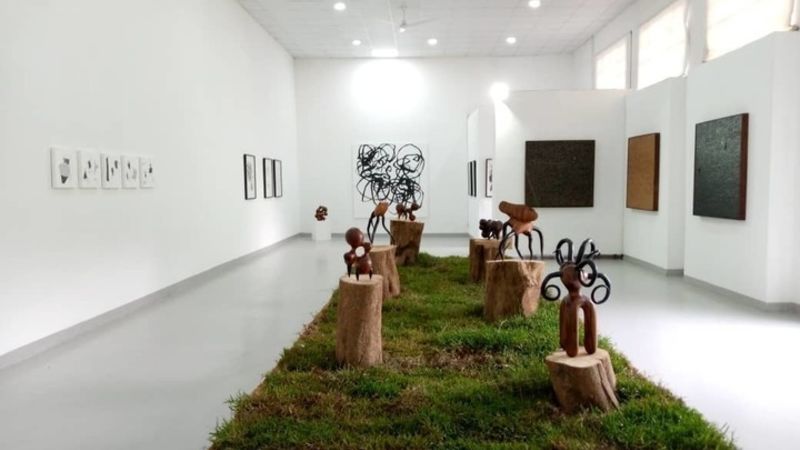 Afriart Gallery occupies a pristine location in the East African nation, Uganda. The gallery is the brainchild of Daudi Karungi. The art space was built in 2002. However, it has since grown to enviable heights.
Having two art spaces in Kampala, Afriart Gallery is gathering original art forms to inspire ideas and discussions among artists and collectors. The art gallery equally participates in art fairs such as 1-54.  
Address: 10 Kenneth Dale, Kampala, Uganda
Contact: +256 41 4375455
#15. Addis Fine Art, Addis Ababa, Ethiopia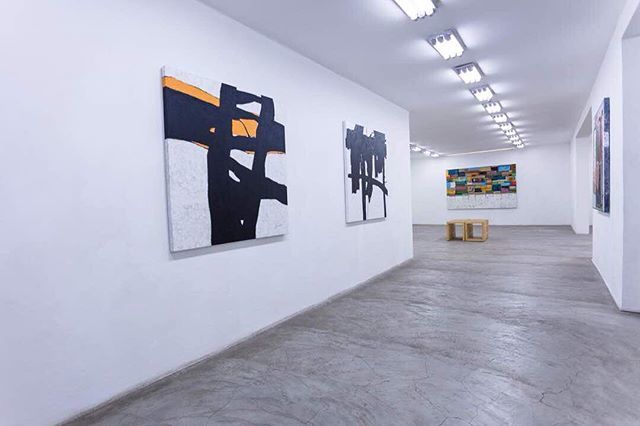 Being the first international art gallery in Ethiopia, Addis Fine Art is open to artists specifically from the Horn of Africa. However, it has an art space in London and participates in fairs such as Art Dubai. A recent exhibition by some of its artists was featured in the Wall Street Journal, International.  
Address: NOAH Centrum Building, Bole, Addis Ababa, Ethiopia
Contact: +251 980 635 696
ALSO READ: Anti-Apartheid Museum Set To Reopen 6 Years After Closure
#16. Galerie Cecile Fakhoury, Dakar, Senegal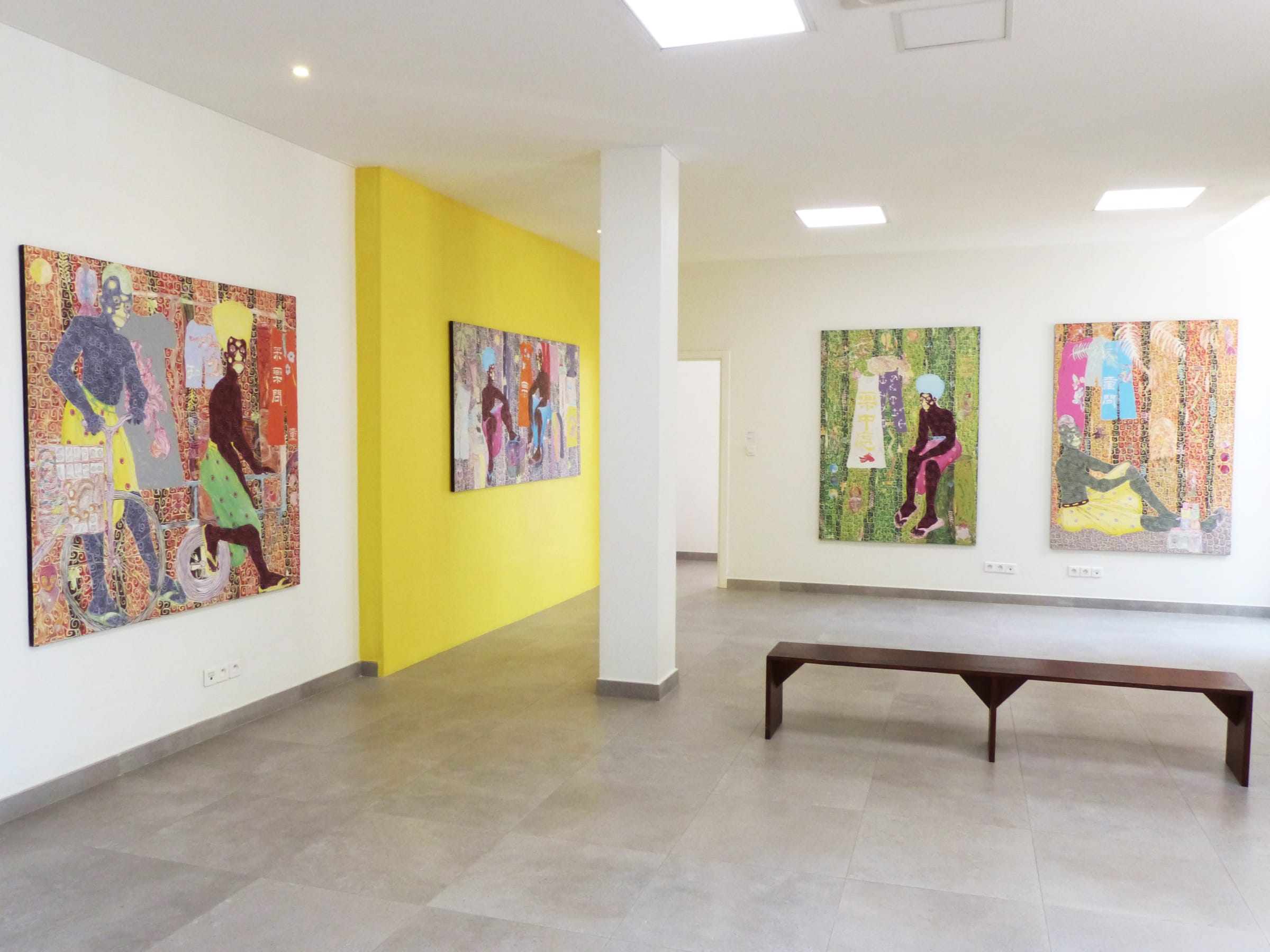 The gallery has art spaces in Senegal, Ivory Coast's capital Abidjan, and Paris. Galerie Cecile Fakhoury opened to the public in 2012. It presents strong support for artists involved in studio practice. In the same fashion, Galerie Cecile Fakhoury welcomes creativity and artwork that transcend racial and geographic barriers.  
Address: Rue Carnot X Béranger Feraud, Dakar, Senegal
Contact: + 225 22 44 66 77
#17. Le Violon Bleau, Carthage, Tunisia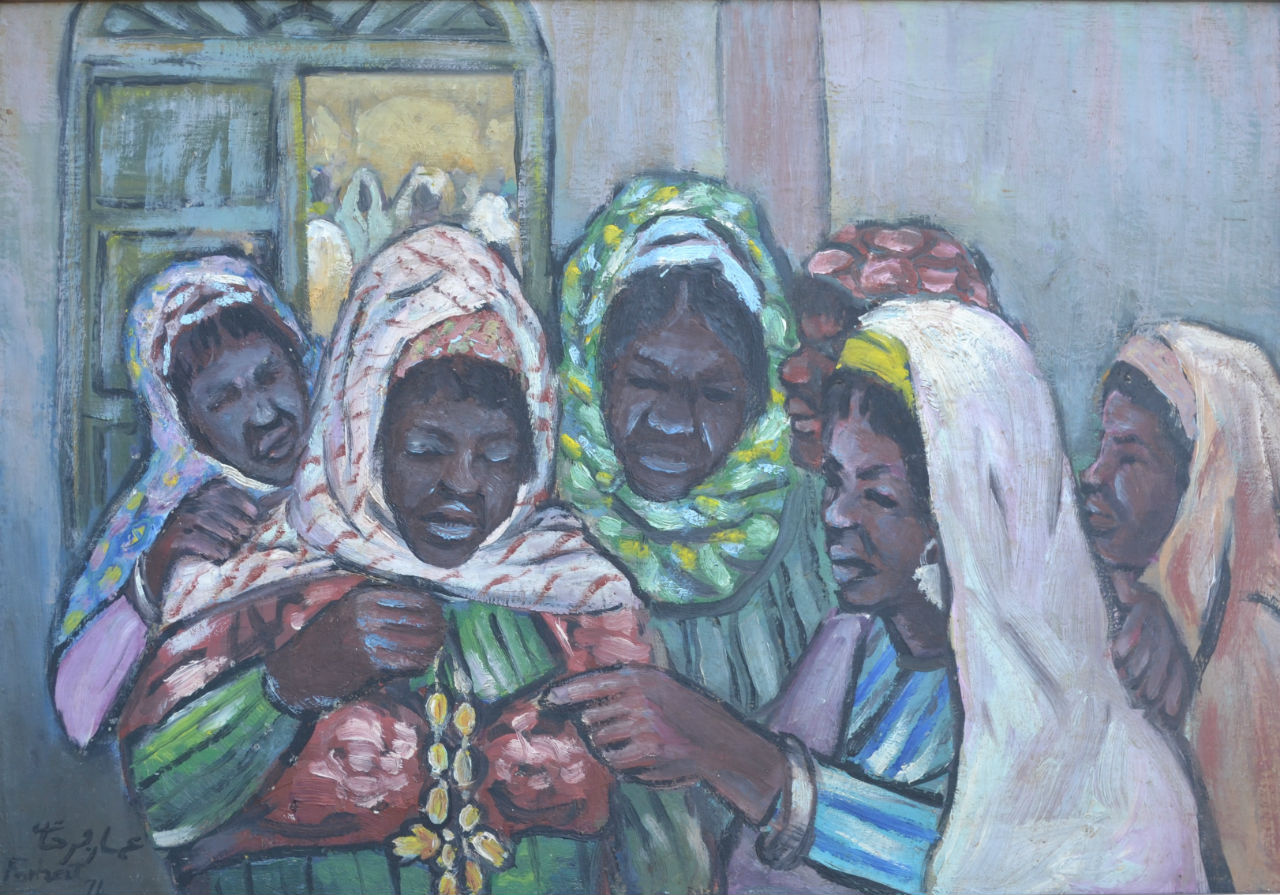 Created in 2004, this art space is covered by artworks of renowned national and international artists. Along with prestigious pieces, Le Violin Bleau is situated in an astonishing locale quite close to the Mediterranean Ocean. The gallery holds stunning exhibitions and participates in outstanding art fairs. 
Address: 12 Place Sidi Hassine, Sidi-Bou-Said, Tunis, Tunisia
Contact: + (216) 71 743 241
#18. Galerie d'art Farid Benyaa, Algiers, Algeria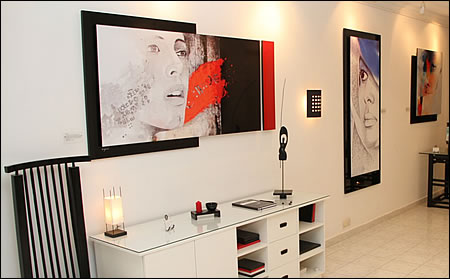 Galerie d'art Farid Benyaa is an impressive gallery featuring stylish portrait artworks and monuments. It was opened in 2000 by Farid Benyaa who helps with art restorations.
Subsequently, he went ahead to become a full-time artist. The gallery focuses on Algeria and its wide variety of art pieces while displaying many personal works by Farid Benyaa. 
Address: Bir Mourad Raïs, Algeria
Contact: + 213 21 44 76 65.
#19. Eureka Galerie, Abidjan, Ivory Coast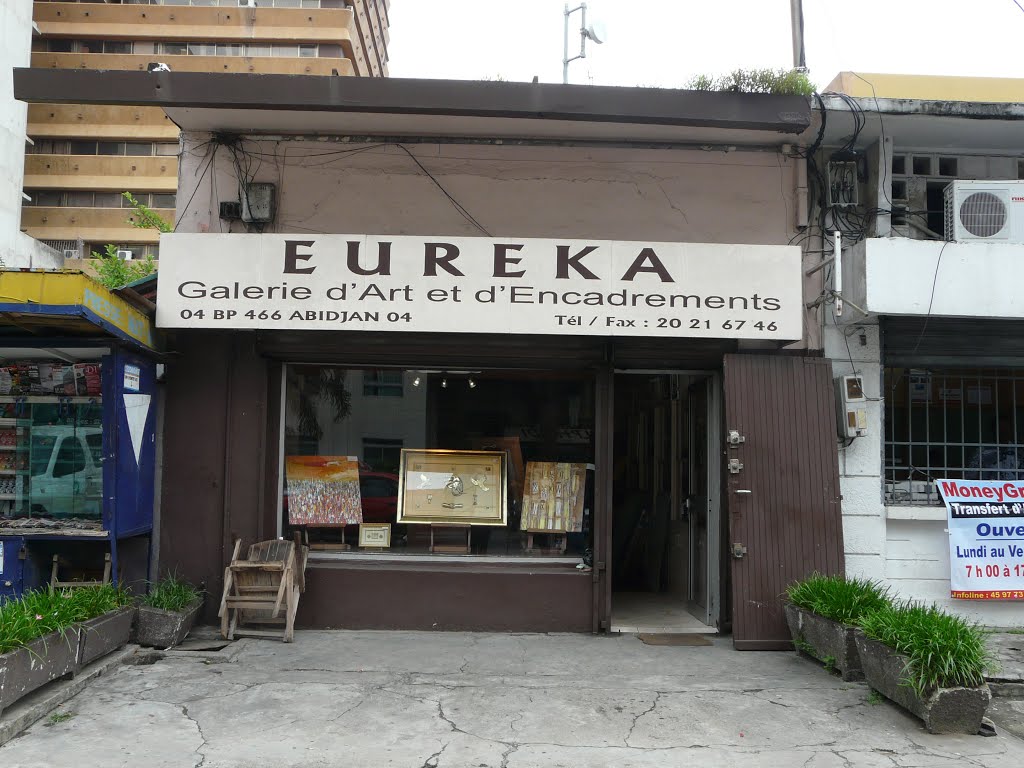 Tribal art in Ivory Coast is predominantly from Baule, Guru, and Senufo areas. Eureka Galerie highlights contemporary art in its founding region. This comes in the form of bronze sculptures, antique masks, and many traditional fabrics. In like manner, it displays artwork of reputable painters in its warm and welcoming interior. 
Address: Rue Marconi-Marcory Zone 4C/Abidjan, Côte d'Ivoire
Contact: +225 21 35 08 08
ALSO READ: Return Of Precious African Artworks From France Excites Benin Museum
#20. Zoma Contemporary Art Centre, Addis Ababa, Ethiopia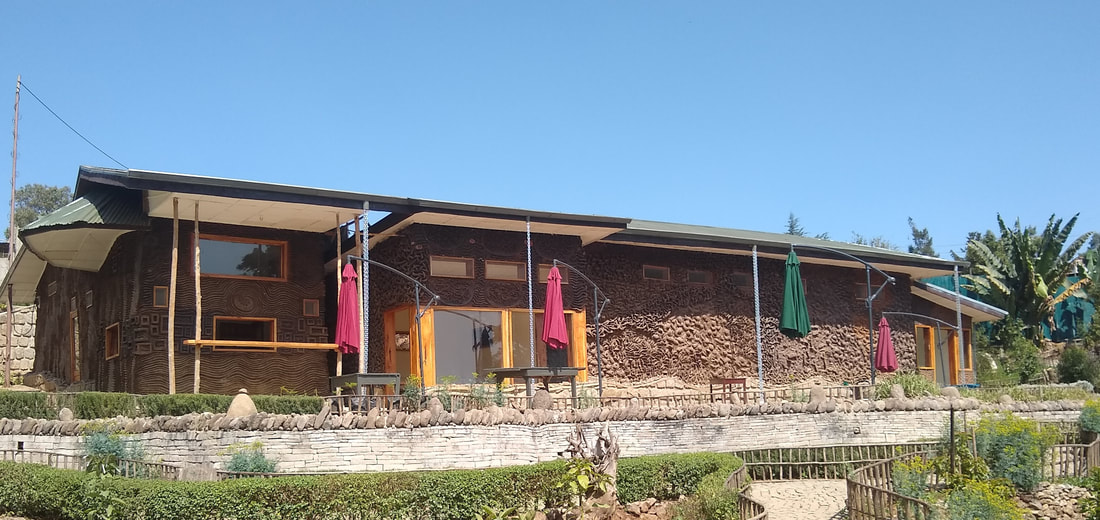 Elias Sime is the founder of the Zoma Contemporary Art Centre in Ethiopia. The gallery is within a museum and brings artists and architects together.
Listed in 2014 by the New York Times as one of the top places to visit, the art center stirs up culture and creativity beginning with an unusual building. The result is an outstanding art ecosystem that will steal your breath. 
Address: Mekanisa, Addis Ababa, Ethiopia
Contact:+251 91 124 9374
Conclusion
Art galleries present you with the opportunity of learning about tribal African arts and artists. It gives you a closer view of the intricacies and effort that go into every art pieces. A glance and you will understand the general opinion that art has no price.
Many years ago, most Africans had little or no regard for their tribal arts. Interestingly, these arts and crafts are part of Africa's unique identity. We are glad the culture is changing. So, if there is an art gallery you feel should be on this list, let us know using comment option below.