10 African Festivals That May Still Hold This December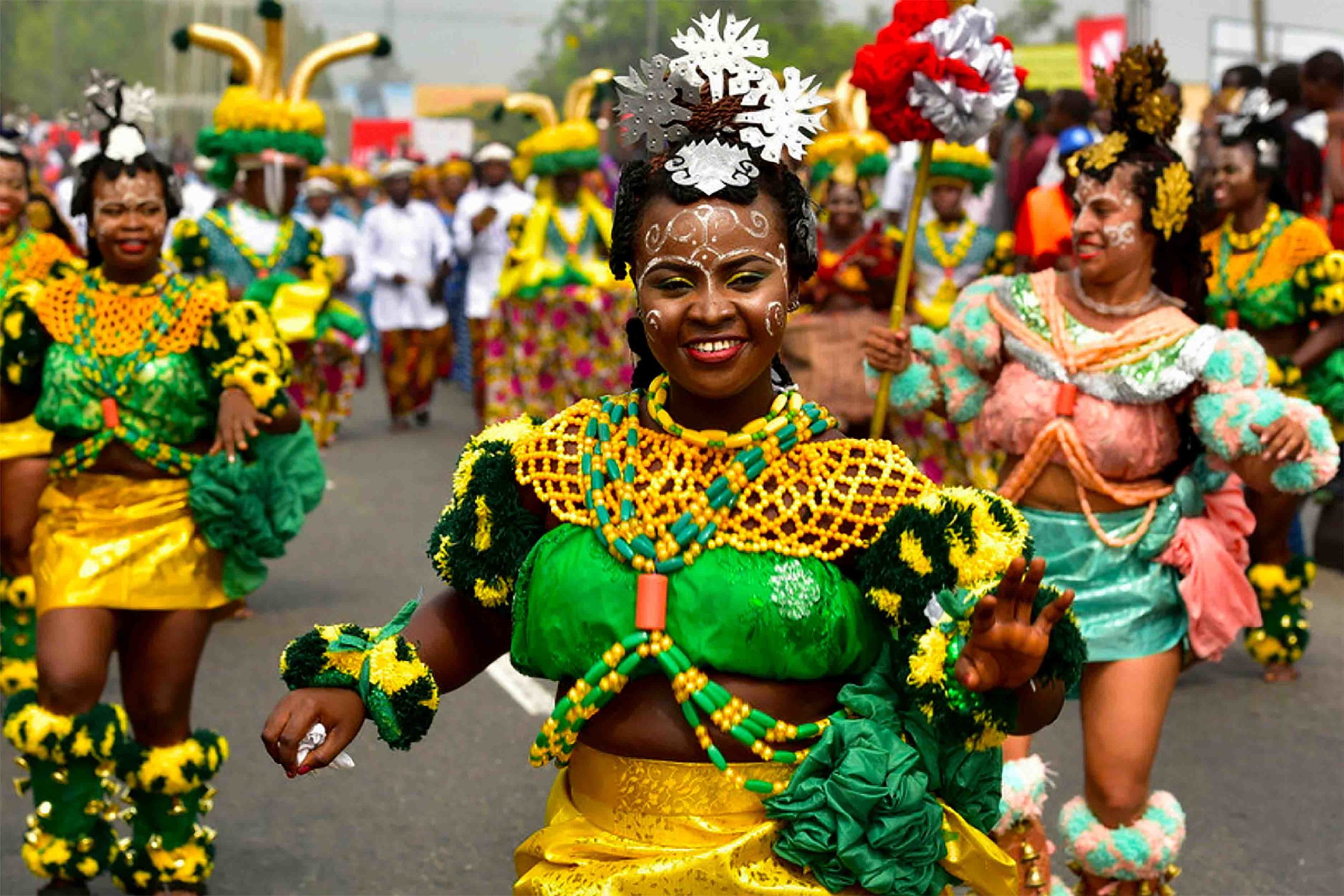 The end of the year is a perfect time to relax and take a break from all of the year's hurdles. Regardless of all the uncertainties of 2020, there may still be African festivals that will hold this December 2020. If you are willing to brave the adventure in spite of the global COVID crisis, here are 10 African festivals that might still hold. 
1) Afrochella, Accra Ghana
Afrochella is a celebration of Africa's diverse culture and the vibrant work of African creatives & entrepreneurs. Attendees are sure to explore various aspects of African culture and enjoy African music and art. Ultimately, they always have an unforgettable taste of different African cuisines. Afrochella was conceptualized in 2015 by Abdul Karim Abdullah. The pilot event took off in 2017 with the assistance of Kenny Agyapong, Edward Asafu-Adjaye, and a team of young talented individuals now known collectively as Culture Management Group. This years' event will hold on December 26, in Ghana's capital city. It promises to be one experience you won't forget in a hurry.
2) Vintage picnics festival, Johannesburg South Africa
If you're looking for food, drinks, fun, summer, and entertainment all in one place, then the Vintage Picnics Festival is undoubtedly for you. Located at the heart of Soweto, the festival projects identity and freedom of expression. It unpacks segments of urban culture, redefining the township's story by unlocking the feeling of togetherness and ultimately connecting attendees under Soweto's golden sun. The festival occurs once a year in the South African summer. This years' event holds on December 5 at Emangweni Events Venue|Rd No 9 Rd, Homestead Apple Orchards AH, De Deur. 
3) Durban beer wine and whiskey festival, South Africa
The Durban Beer, Wine, and Whiskey Festival provide a platform for all key stakeholders in the liquor industry to advertise their products and services. It equally educates the people of Durban and South Africa about the consequences of alcohol abuse. These stakeholders also proffer workable solutions to mitigate the after-effects of abusing alcohol. The 2020 edition of this African festival will hold on December 18- December 21. For the love of booze, you need to turn up.
4) One Lagos Fiesta, Nigeria
One Lagos Fiesta is a musical event sponsored by the Lagos State government. It features Nigeria's most prominent artists and other creatives. The fiesta further proves Lagos state's status as the "entertainment hub of Africa". In just five years, it has become one of Africa's biggest end-of-the-year entertainment shows. Although the date for this Years' edition is yet to be announced, there are indications that it will hold in December. Hopefully, the Lagos State government will soon make an announcement in that regard. While you wait, ready your dancing shoes because it will be groovy as always.
5) Abantu Book Festival, South Africa
The Abantu Book Festival is an annual cultural festival that takes place in Soweto, South Africa. Since its inception in 2016, Abantu Book Festival has grown into a yearly pilgrimage for black writers and readers alike. The festival celebrates Africa's rich and diverse literary heritage. Other exciting programs such as a feast for everyone, poetry and musical performances, panel discussions, dance, and a whole lot more are available. This makes this African festival a perfect blend of literature and entertainment. Tentatively, this years' edition will hold from December 3-6.
6) The Kilifi New Year, Kenya
Kilifi New Year is a unique and electrifying music festival. It holds in the age-long baobabs in Kilifi town on Kenya's coast. The festival presents a fusion of global cultures, an unmatched source of inspiration, a safe space for freedom of expression, and a staunch commitment to conscious living and sustainability. It mixes creativity with culture to showcase the connection with one another and our community. Above all, the festival comes to a crescendo with the burning of an enormous wooden sculpture denoting fresh beginnings and hope for a better future. The festival will hold from December 30, 2020, to January 2, 2021. It promises to be fun and soul-lifting as always.
7) The Rusinga Festival, Kenya
The Rusinga Festival is a high breed festival that fuses more than one item of celebration. The Festival features art, food, music, cultural sporting activities, and traditional Suba cuisine. During the festival, there is Street March that informs residents to come to the festival grounds. Likewise, the Rusinga festival tackles societal ills within the Abasuba community, such as the sex-for-fish practice, which goes against efforts to curb the spread of HIV.
The 2-day festival displays the culture of the Suba people of Kenya in all it's beauty. If you're looking for a reason to visit western Kenya, search no more. Since the festival usually holds on the last Thursday and Friday before Christmas, this year's event is scheduled to hold on December 20 and December 21. You really should be at Rusinga Island on these dates.
8) Calabar Carnival, Nigeria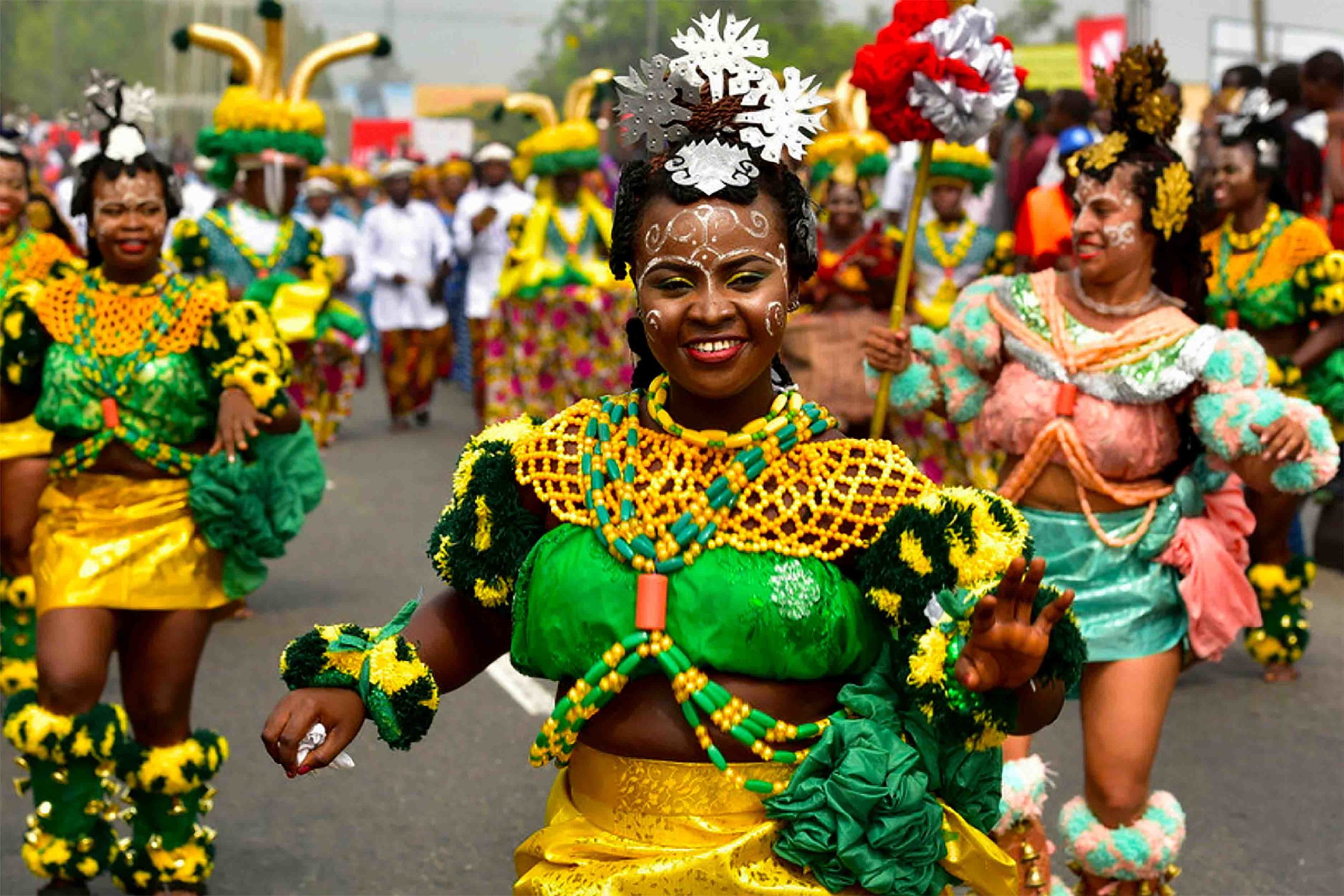 The Calabar carnival is an annual event that has been in existence since 2004, courtesy of former Cross Rivers State governor, Donald Duke. The event, also known as Africa's biggest street party, is a unique cultural festival that showcases African culture and heritage through music, drama, dressing, and a couple of other creative activities. The Calabar carnival is unique because, over the years, it has been an effective way of promoting the unity and pride of Africa through diverse cultural displays. This African festival starts every December 1 down to December 31. This year's calendar is not any different.
9) The smoking Dragon Festival, South Africa
Situated in the Northern Drakensberg, the Smoking Dragon Festival is hosted by Amphitheater Backpackers. It is surrounded by the gorgeous mountain range bordering South Africa and Lesotho, the highest country in the world. The area is home to the world's most extensive consolidation of cave paintings, the second-highest waterfall on the planet, and the biggest indigenous forest in the Berg. Once a year, this premier hiking destination comes alive with the sounds of the country's best local talent performing across four different stages. The Smoking Dragon Festival is a safe and peaceful place to celebrate the end of a challenging year. This year's event holds from December 30 through 31st, and it promises to be fun.
10) The Pawa Festival, Kenya
The Pawa Festival is an annual street festival celebrated every December. Usually, a mix of artists such as dancers, musicians, actors, and stylists seal off one section of Nairobi's Central Business District. They also show off their talents to an audience filled with amazement. This African festival features live graffiti installations, art exhibitions, crafts, spoken words, rap, dance performances, and exhibition stalls that highlight East African creative industry. With live performances from well established and emerging artists alike, the Festival provides a space for artists to share their work and engage with an active audience on a broader platform. The date for this year's event is yet to be announced. However, there are indications that the organisers are working on making the event come to life. Hopefully, the dates will be out soon.
Keep in mind that these events are only tentative. Depending on the COVID-19 prevalence, some of the dates may be canceled. All dates mentioned here are in tandem with information available to us at the time of writing. We wish you the best of the holiday season.