John Chilembwe, Malawian Anticolonial Hero, Gets A Statue At London's Trafalgar Square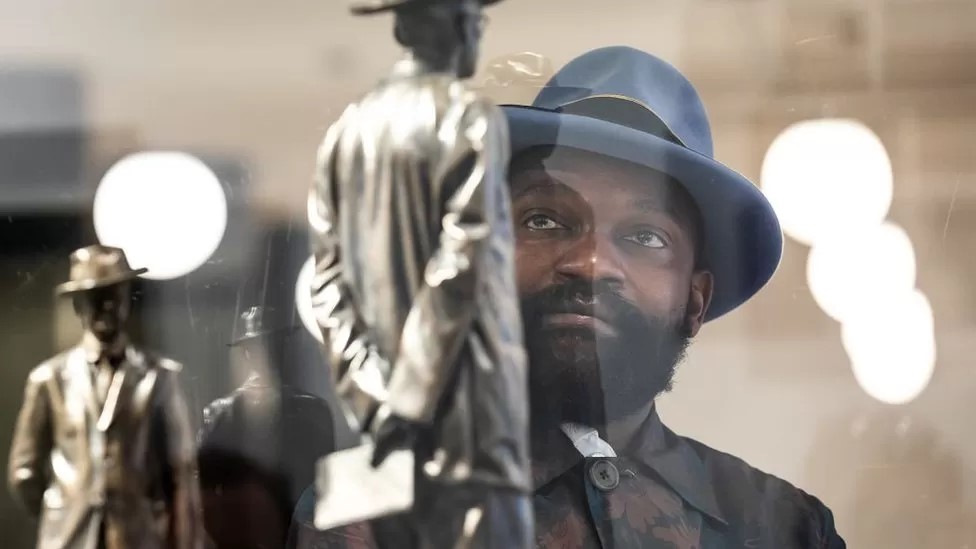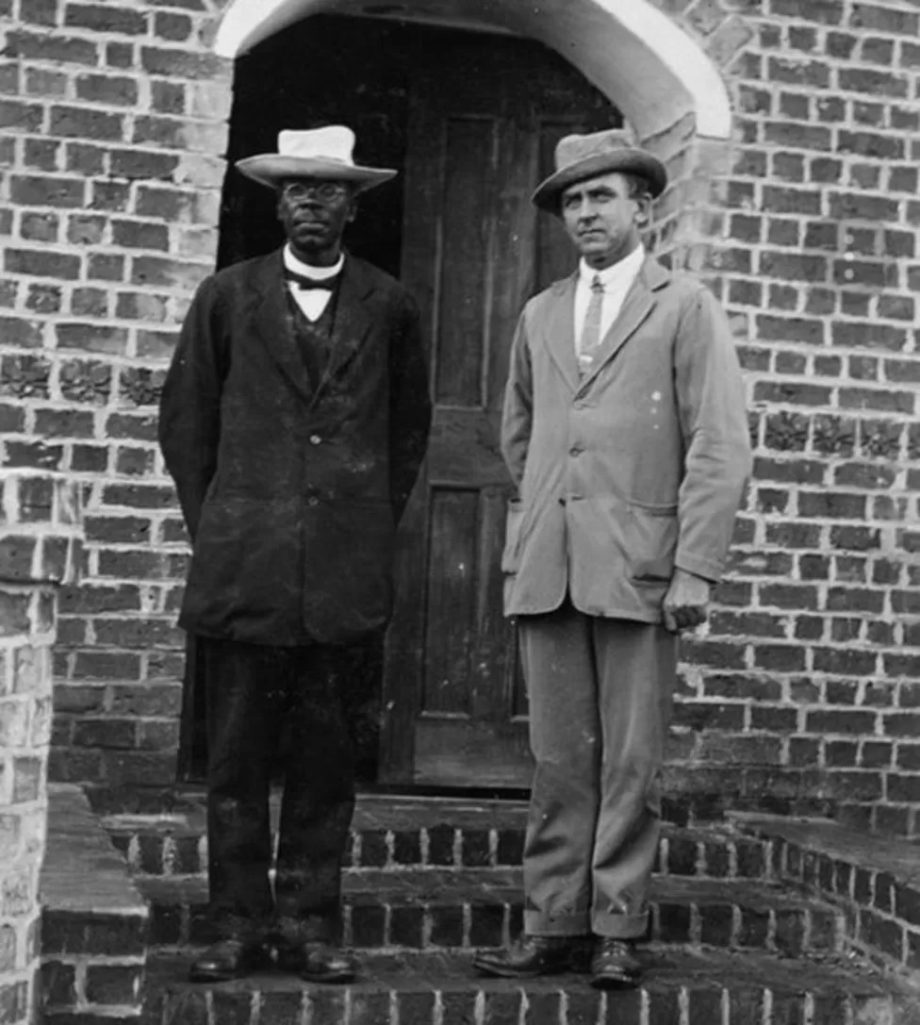 On September 14, 2022, London's historic Trafalgar Square got a new statue. However, it was not one of the UK's kings or war heroes. It was a huge statue of Malawian Baptist preacher, educator, and anti-colonial hero John Chilembwe.
Named 'Antelope', the sculpture is the newest addition to Trafalgar Square's Fourth Plinth. Since 2003, the Fourth Plinth showcases one artwork biannually and is regarded as the most famous public art commission in the world.
The initial intention of the Fourth Plinth was to have the sculpture of King William IV on display. However, the area has remained empty as a result of insufficient funds. To fill the space, a sculpture selected through a commissioning group and public consultation fills the space temporarily.
ALSO READ: Zimbabwean Sculptor Is Fighting COVID-19 With Stones
John Chilembwe's 5-meter-tall statue is historic because it will be the first time that the statue of an African is displayed in Trafalgar Square. The bronze statue recreates a famous photograph taken in 1914 of John Chilembwe standing beside John Chorley (a British missionary) during the opening of his new church in Mbombwe village located in southern Malawi.
The historic photograph was believed to be the last the anticolonial hero took before he was killed in an uprising against the British in 1915. John Chilembwe's statue is the fourteenth contemporary artwork to grace the famed location. It will remain on display until September 2024.
Who is John Chilembwe?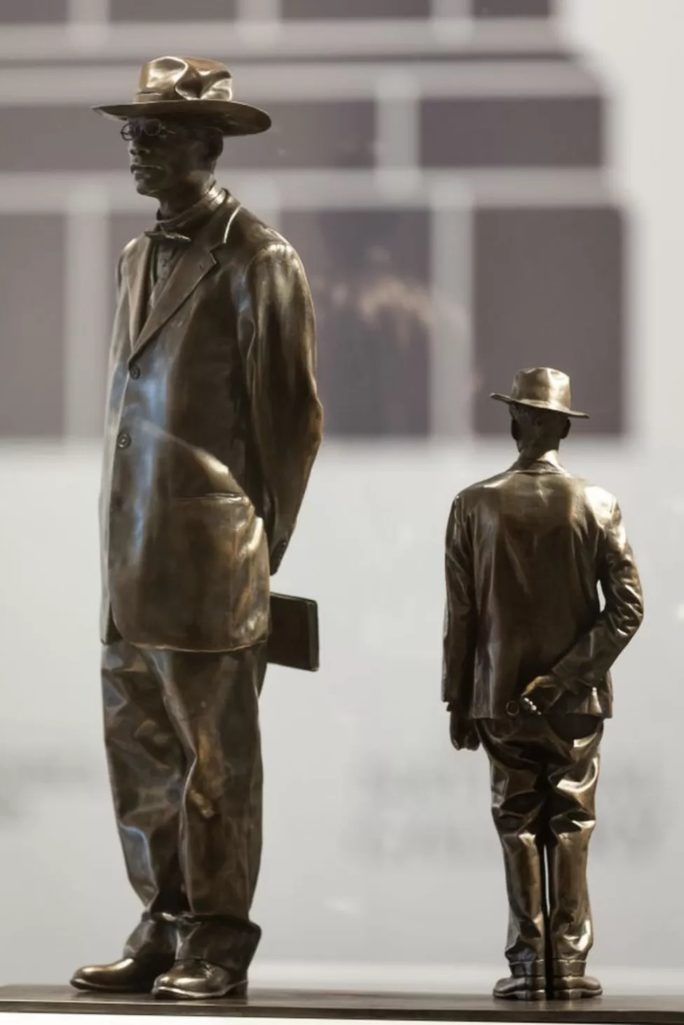 Born in the early 1870s, John Chilembwe grew up in Chiradzulu District in southern Malawi. His mother was from the Mang'anja community while his father was a member of the Yao people. John had three other siblings.
The Scottish missionaries that were present in Chiradzulu influenced John Chilembwe's early years. Chilembwe first encountered Joseph Booth while growing up. The radical missionary had a popular slogan "Africa for Africans".
Booth took Chilembwe under his wing and eventually took him to study theology in Virginia, United States. While in the US, Chilembwe saw first-hand the struggles of African Americans after the abolition of the slave trade.
ALSO READ: Why Ghanaian Canadian Lego Sculpture Ekow Nimako Uses Black Legos To Build His World
He left the US with that boldness to fight colonial injustice in his home country. Once he was ordained after his return to Chiradzulu, he started working to establish a mission there. With financial support from the United States, he built schools, and a brick church, and established plantations for coffee, tea, and cotton.
Why John Chilembwe was killed by British forces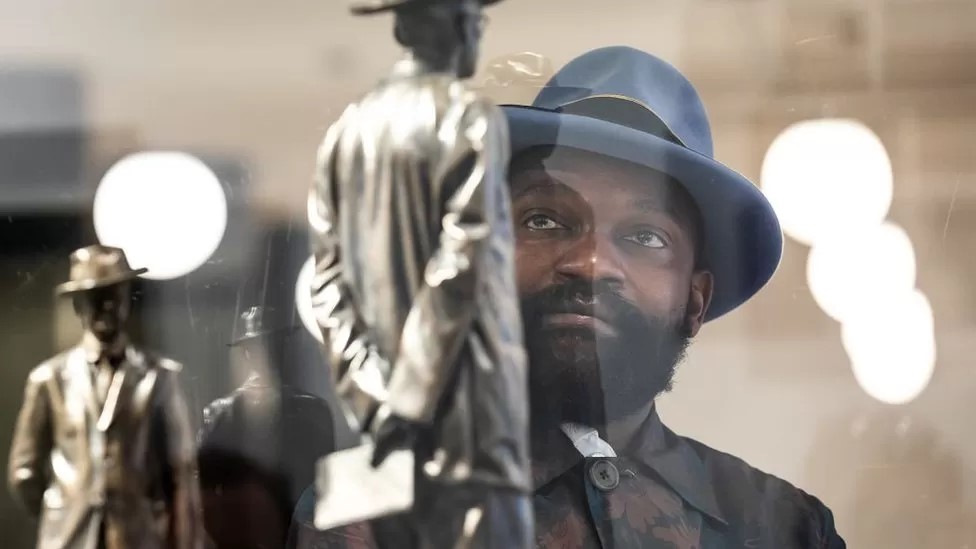 Upon his return to Malawi, John Chilembwe noticed a growing resistance against the British regime's strict laws that were pushing Malawians out of the land. What further angered him was that Malawian soldiers were shipped off to fight the German army in present-day Tanzania.
He publicly aired his disgust in the only newspaper present in the country at that time. Subsequently, he started planning his rebellion. His plan to attack white settlers was scuttled after a few casualties and the alarm was raised on him.
The British army placed a bounty on John Chilembwe and his supporters. A few days later, some African soldiers shot and killed him during his attempt to cross over to present-day Mozambique. Malawi eventually gained independence from the British in 1964.
The statue has made John Chilembwe famous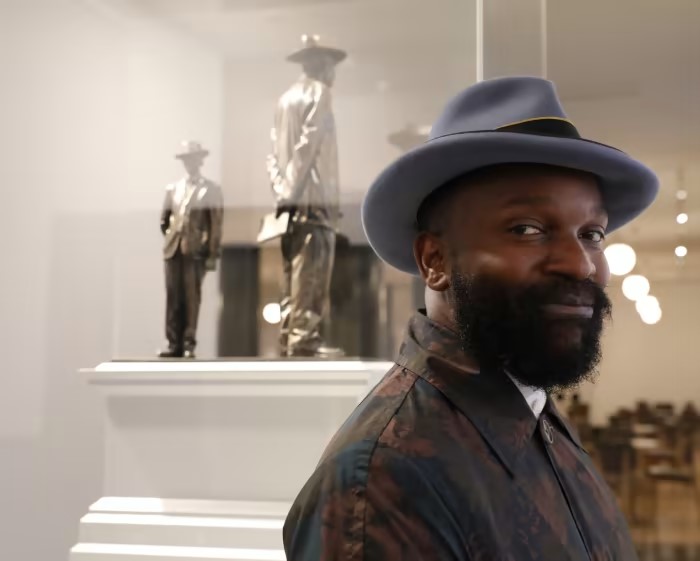 In the historic portrait of John Chilembwe and John Chorley, Chilembwe was clearly seen wearing a hat. This was considered defiance of British rule that forbade Africans from wearing a hat in front of white people.
John Chilembwe was one of the first people that staged a resistance against colonialism in Malawi, then known as Nyasaland. He led the first uprising against the British in 1915 which is famously known as the 'Chilembwe uprising'. The struggle did not last long but the effect reverberated.
"Chilembwe was the foremost pan-Africanist to spill his blood for colonial injustice in the 20th century. Interestingly, he did it above tribal lines", Samson Kambalu.
The artist behind the sculpture is Samson Kambalu, a Malawian-born sculptor who is also an associate professor of fine art at the University of Oxford, England. "This sculpture represents the under-represented people in the British Empire's long history", Kambalu added.
ALSO READ: Kehinde Wiley Questions History With New Sculpture At Times Square
"Because of this sculpture, a lot of people will now know Chilembwe. That is the whole point of the statue."
While John Chilembwe and John Chorley featured in the work, Kambalu made Chilembwe almost twice the size of Chorley. According to Kambalu, it was a way of elevating Chilembwe's story and unraveling the British empire's hidden narrative.
Previous efforts to immortalize John Chilembwe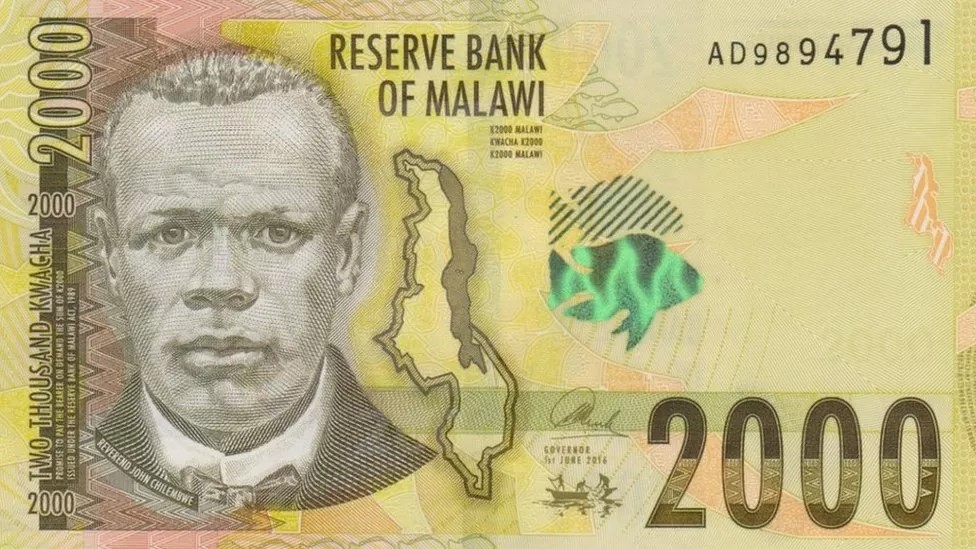 It is believed that Chilembwe's action inspired some of the known heroes of black liberation. This includes John Langalibalele Dube who became the founding president of South Africa's African National Congress and Marcus Garvey, a Jamaican political activist.
He continues to be immortalized across Malawi. Numerous roads are named after him. Also, his image appears on the country's two thousand Kwacha note and the country's stamp. Also, every 15 January is set aside as John Chilembwe Day.
During John Chilembwe Day, online publications and newspapers usually organize debates and essays on his legacy. However, Chilembwe's heroics remains confined within Malawi. However, the new sculpture Trafalgar Square will push the debate to the global scene and renew interest in his story.
Is there any other anticolonial hero that has been lost in history? If you have the opportunity to tell a story about an anticolonial hero, who would it be? Let us know in the comment box below.
Join African Vibes Community for more positive African news, exciting tips, and discussions.