Returnee Spotlight: Gina Din-Kariuki Is Giving Women The Opportunity She Never Had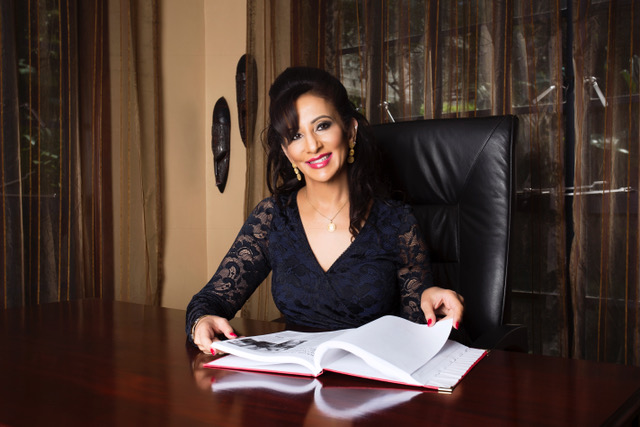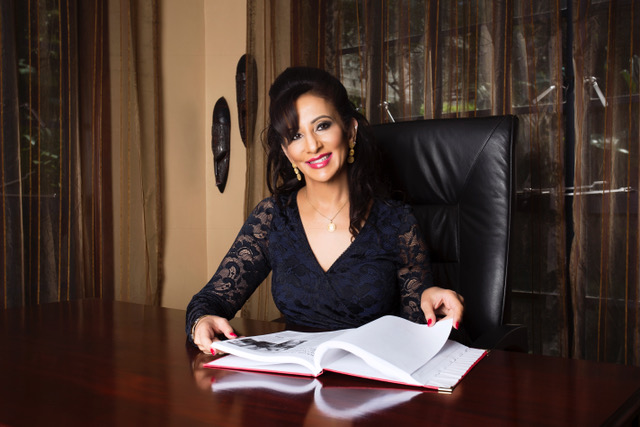 Gina Din-Kariuki is the founder and Executive Chair of Gina Din Group, a successful communications agency in Kenya and Africa. She started the company as Gina Din Corporate Communications in 1997 after resigning from Barclays Bank Kenya. At the time of her resignation, she was the Director of Corporate Affairs and Communications. She had worked at the bank for 14 years, starting on a temporary engagement and handling the issuance of shares.
In 2013, Gina Din Corporate Communications partnered with Weber Shandwick, an international public relations firm, to form Gina Din Group. However, on December 17, 2019, Edelman Kenya, which is also a global communications firm, bought Gina Din Group. Gina Din-Kariuki is currently an advisor to Edelman Kenya for the whole of Africa.
ALSO READ: Returnee Spotlight: Iyinoluwa Aboyeji's Journey To Self-Discovery And The Birth Of Flutterwave
A Peek at Gina Din's Early Life
Gina Din-Kariuki was born to Shamsu and Malek Din on October 23, 1961. Her parents were hoteliers and owners of Sportsman Arms Hotel located in Nanyuki. Gina Din takes after her father as far as determination is concerned. Mr. Shamsu started his life in Kenya in the late 1940s. He had no possessions and was only 14 years old when he arrived in Mombasa, Kenya from India. He went up to Nanyuki where the Navy, Army, and Air Force gave him a job as a storekeeper.
Severally, he would take papers to his boss who lived at Sportsman Arms Hotel for approval. He always waited for him outside since he could not enter the hotel. At that time, only whites were allowed. He dreamt of one day owning the hotel. Later on, Mr. Shamsu bought the hotel and brought up his family, Gina Din and her three sisters, in it.
Gina Din attributes her success in the corporate world to her parents. They taught her from a tender age the importance of relationships and value for clients. Her first salaried job was at their hotel when she was 15 years old. She got her pocket money from charging an entrance fee to a disco night at the hotel twice a week. Gina Din's involvement in her parent's hotel business at an early age helped in sharpening her entrepreneurial skills.
Gina Din-Kariuki is married to Chris Kariuki who is a captain at Kenya Airways. Together they have two children. Son Naythan Din-Kariuki and daughter Natalya Din-Kariuki.
ALSO READ: Returnee Spotlight: Mbwana Alliy's Journey Around The World And The Birth Of Savanah Fund
Journey to the United Kingdom and Return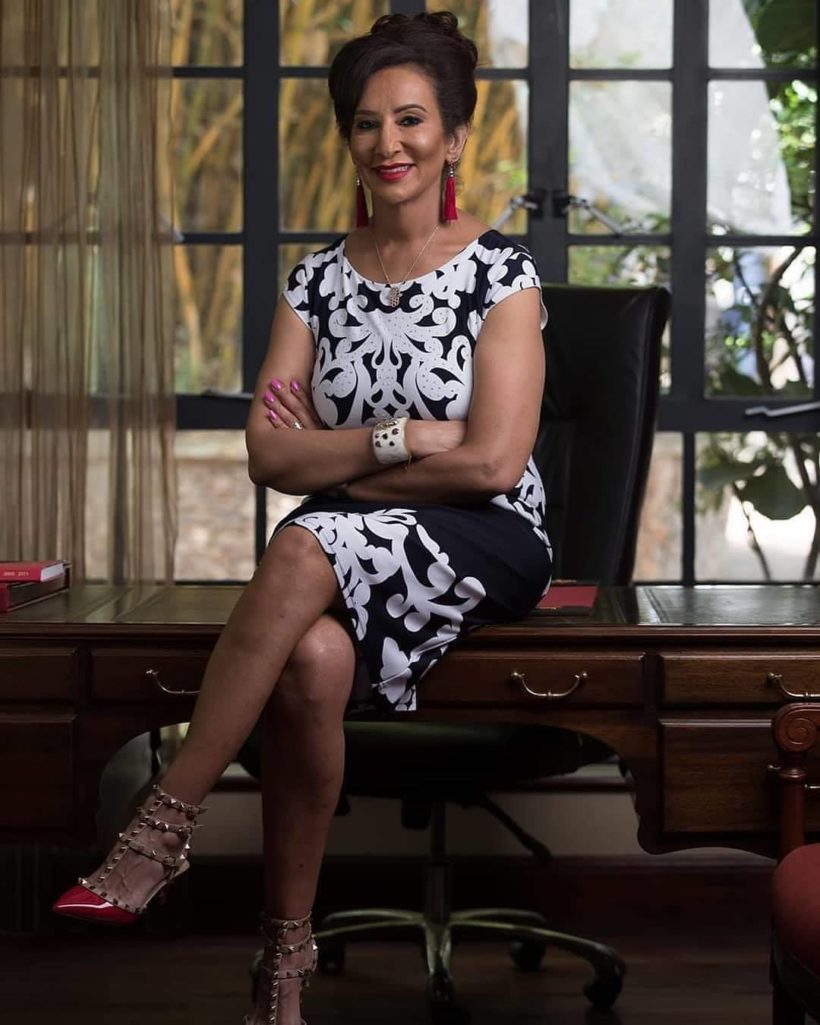 Gina Din-Kariuki's love for writing made her travel to London, United Kingdom, to chase her dream. She enrolled at the London School of Journalism in 1982 for a bachelor's degree in Journalism. After successfully graduating in 1985, she returned back home to start her journalism career. However, her dream to become a journalist was short-lived. The Kenyan government did not offer a friendly environment for aspiring journalists and reporters. Oftentimes, authorities imprisoned them for doing their job. This made Gina Din to abandon her passion.
Gina Din-Kariuki's Awards and Achievements
Gina Din Kariuki was not among the bright student. In fact, before moving to the London School of Journalism, she was often mocked by her teacher as, "wasting her time in school". She entered her first job with Barclays Bank Kenya in 1985 but it turned out to be the breakthrough of her life. By the end of her 14-year career, other big companies were keen on recreating what she had done at Barclays Bank Kenya. In a Forbes report, she said
"I became a generic term because these corporates were looking for a Gina Din. That made me realize I can replicate what I did for Barclays, but I really didn't want to go to another company because it would be the same thing. I had been building a brand without realizing it. When I stepped out I had a name and brand that stood for something".
Gina Din is a shining light and an inspiration to entrepreneurs in Africa—particularly women. Today, she has numerous achievements to her name. We highlight some of them below.
Crisis Management
Through her company, Gina Din Corporate Communications, Gina handled the Kenya Airways plane crash that took place in Douala, Cameroon in 2007. According to her, it was the best piece of crisis management work that they ever did. This led to the company winning the 2007 PRSK PR Campaign of the Year award. The company won this award also in 2012 and 2013 consecutively.
ALSO READ: Returnee Spotlight: From Peddling Ties In America To Owning One Of The Biggest Fashion Houses In Rwanda
Marketing and Brand Building
In 2008, Gina Din Corporate Communications assisted the renowned electronic giant, LG, from Korea to achieve its marketing target in the East African region. For this, Gina Din-Kariuki's Company won the Marketing and Public Relations (MPR) gold award in Amman, Jordan.
Kenya Red Cross Ambassador
Also in 2008, Gina Din-Kariuki became the Kenya Red Cross Goodwill Ambassador. In 2011 when Kenya was facing the worst drought in 60 years, Gina Din, through Kenya Red Cross initiated the 'Kenyans for Kenya' initiative. The program sought to alleviate the effects of the drought raising over 700 million shillings which was a huge success.
100 Most Influential Africans
Her huge contribution in Africa did not go unnoticed. In 2013, Gina Din-Kariuki was mentioned as one of the 100 most influential Africans by the New Africa Magazine. Two years later, she won the CNBC Africa's All Africa Business Leaders Awards (AABLA). She was also named the East Africa Business Woman of the Year.
United Nations Population Fund Honorary Ambassador
The United Nations Populations Fund Agency nominated Gina Din-Kariuki to be their Honorary Ambassador in 2016. Her main role was to support the agency's effort in empowering young girls and women in achieving their human rights in the society.
ALSO READ: Returnee Spotlight: How Family Demands Inspired Chris Folayan To Found The Mall For Africa
How Is She Currently Coping?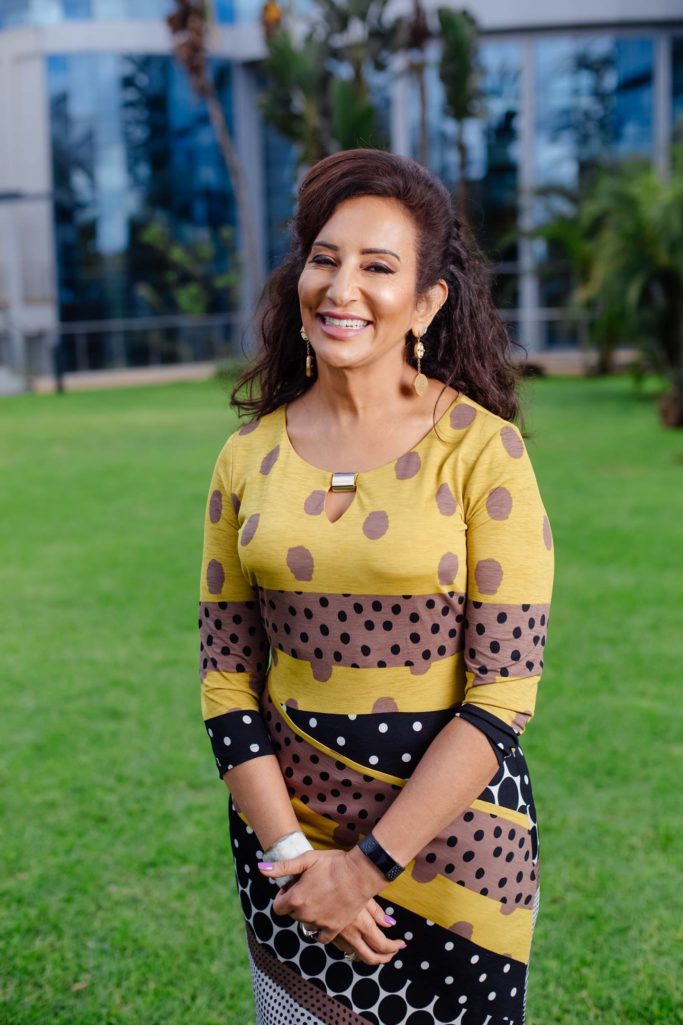 Starting a corporate communications company that at one time provided for 80% of corporate needs in Kenya is not a small achievement. But after selling her company, Gina Din-Kariuki has lots of time on her hands. She uses some of it to travel and discover new places with her family and visits her friends. She also spends some time working on her foundation known as Gina Din Foundation.
Her Dreams for the Future
Gina Din-Kariuki's dreams for the future are many, as she puts it. She would like to discover areas where her experience and skills would be of help. But the biggest dream of them all is to help women entrepreneurs to grow their brands and businesses. Through the foundation, she empowers women and youth by offering entrepreneurial workshops, leadership training, and business or job opportunities. Where need be, she supports the women to start new businesses as well.
Gina Din's Thoughts about Africa
Having been born and brought up in Africa, Gina Din-Kariuki is aware of the many challenges facing Africans and particularly women. She feels that previously, Africans helped in preparing a meal that they never had a chance to sit at the table and enjoy. Other people ate it. But as it is now, Africans are cooking the meal and have taken their position at the table, so to speak. Currently, Africa is the best continent to invest in. This is because of its riches in human capital—and global entrepreneurs need to keep an eye on it.
Conclusion
Gina Din-Kariuki is an incredible woman who is a pioneer in the corporate and business world which was previously reserved for men. However, her achievements as a woman—and an African woman for that matter—did not come on a silver platter.
ALSO READ: How Olatorera Oniru Left Fortune 500 Companies In America To Pursue Her Passion in Nigeria
When in high school, her teachers told her that she would amount to nothing since she was a D student. This always made her feel like she had something to prove. However, this did not stop her from becoming one of the most influential businesswomen in Kenya and in Africa at large.
Currently, women do not have equal opportunities as men. They are still discriminated against at their workplaces. For instance, women get lesser pay than men for the same workload. It is estimated that over $100 billion is lost annually in Africa due to pay differences between men and women. It is for this reason and many others that Gina Din-Kariuki believes that women empowerment will build an equal and sustainable society.
Her mission is to change how 'we perceive ourselves' and as a result change how the world sees Africa. To sum it up, she says that Africa's story must be told by Africans. With returnees like Gina Dina, Africa is bound for greatness. Do you have an inspiring African returnee story you would want to share? Kindly contact us or drop a comment below.