Returnee Spotlight: How Olatorera Oniru Left Fortune 500 Companies In America To Pursue Her Passion in Nigeria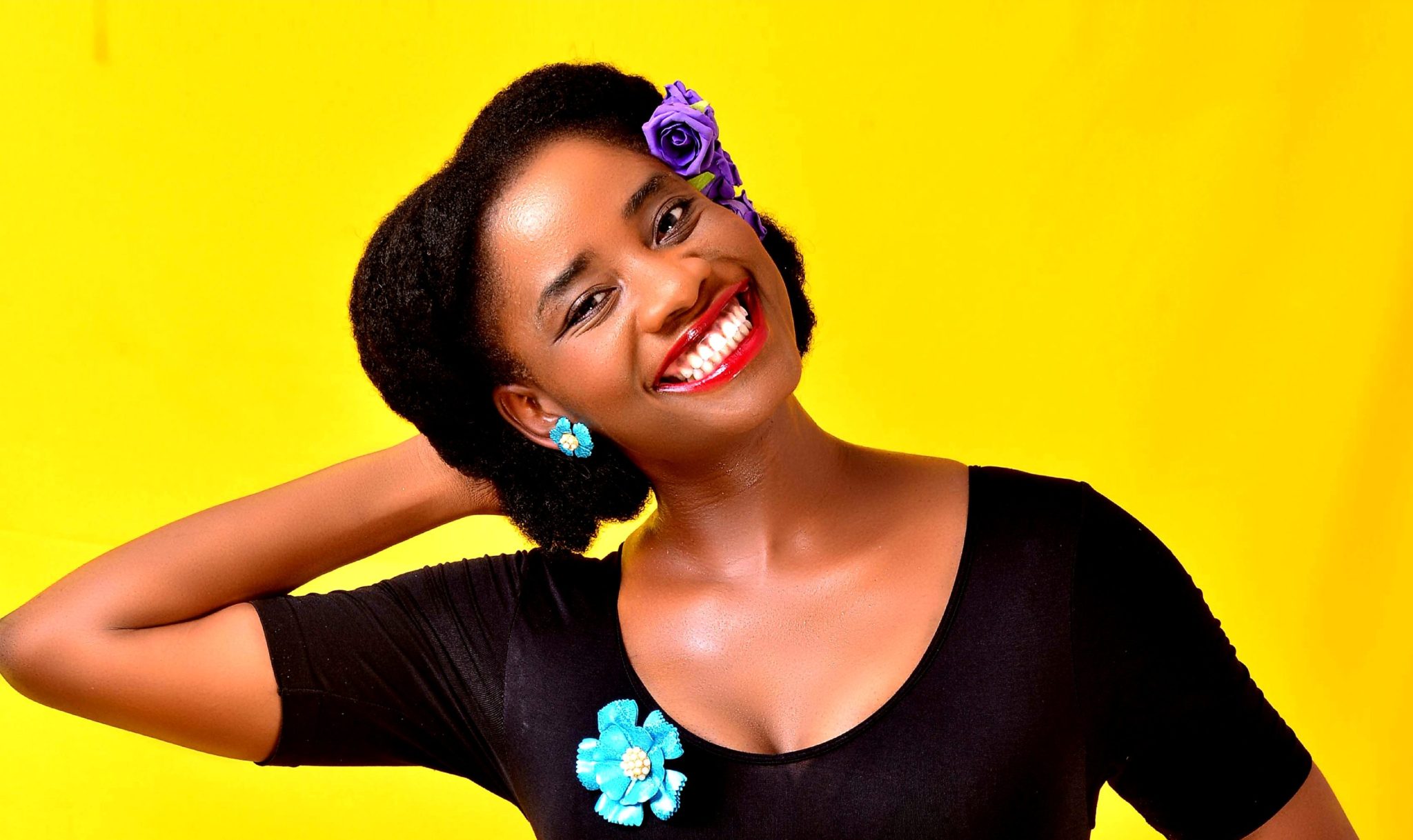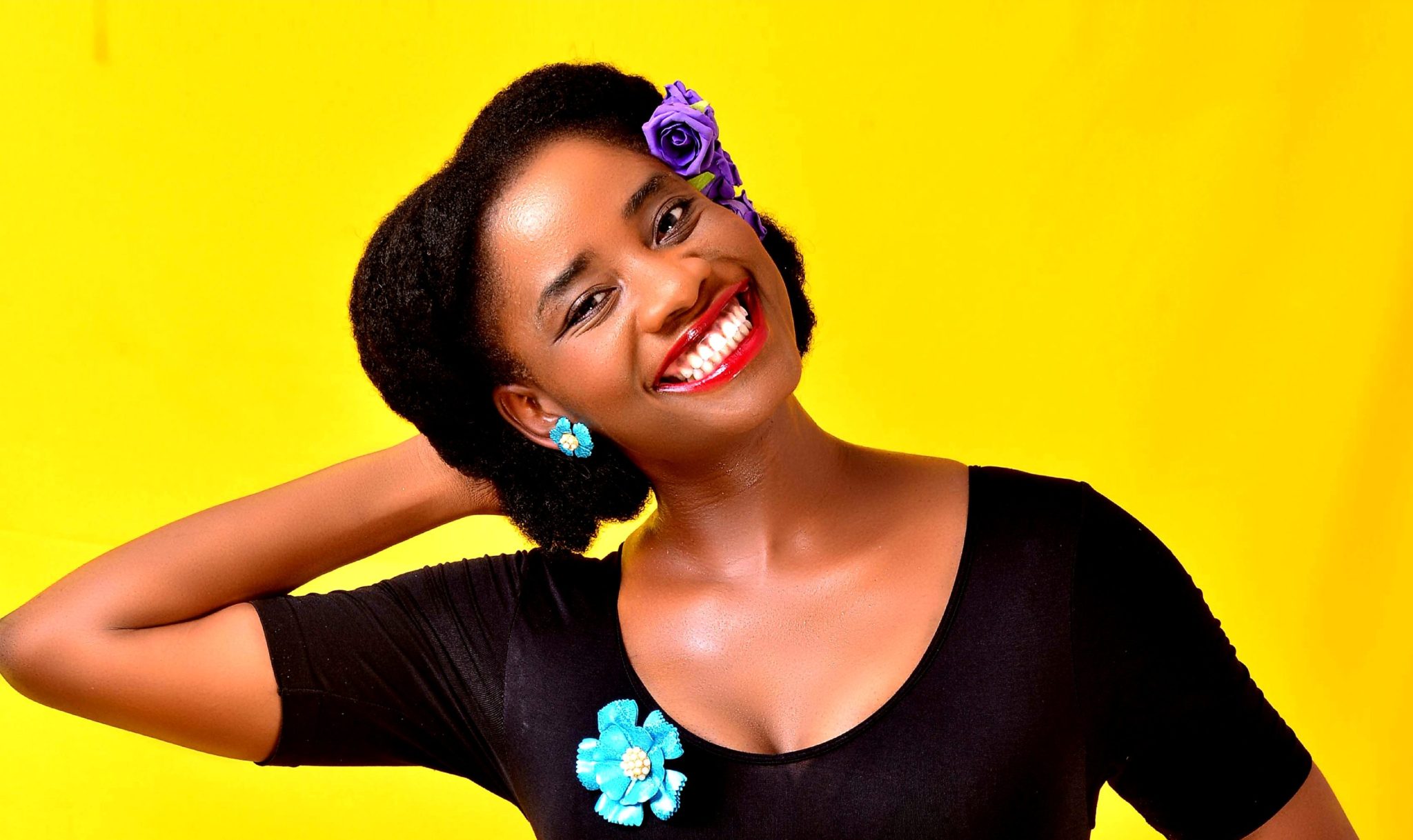 Olatorera Oniru is an African returnee, entrepreneur, and business mogul who is very passionate about Africa. She is the founder and CEO of Dresssmeoutlet.com, an etailer that specializes in beauty, fashion, and health products. Through her initiatives, Oniru seeks to make Africans rely less on imported natural resources. She decided to take the daring step of returning to her ancestral home against all the disparaging news by the Western media about Africa.
The Western media has for long associated the African continent with dilapidated scenes and starvation. So, when African Americans and Africans in the diaspora hear and see such stories, they fear to return to or visit Africa. However, the natural resources, wildlife, beautiful sceneries, and opportunities in Africa rarely feature in the Western media.
Olatorera Oniru discovered an opportunity after visiting her country of origin—Nigeria. Today, we explore her background, life in the USA, and reasons for returning to Africa. Also, you will get to learn about her fashion company, vision, and opinions about Africa.
Olatorera Oniru's Background and Journey to the U.S
Olatorera Oniru spent a part of her growing years in Nigeria and the other half in the US. She was born in Nigeria and completed her primary education at Maryhill Convent School (Oyo State). Thereafter, she attended middle school at Queens College, Lagos. Then, she moved to the U.S and joined Leesville Road High School in North Carolina.
In 2008, Olatorera graduated with a degree in Business Administration and Entrepreneurship from NC A&T State University. At the university level, she served as a Senator for Academic Affairs. Also, she was the founder and president of the Association of African Students. Subsequently, Oniru began the Tutor for Disability and Support Services at the university. At some point, General Electric, under the Financial Management Program Internship, offered her internship.
Building a Career in the United States
Upon graduation, she applied to work for the Bank of America as a senior analyst. According to her, working for the Bank of America was the best time of her life. She worked in New York City, along Wall Street. The Nigerian businesswoman led million-dollar initiatives that supported the optimization of income by investment bankers.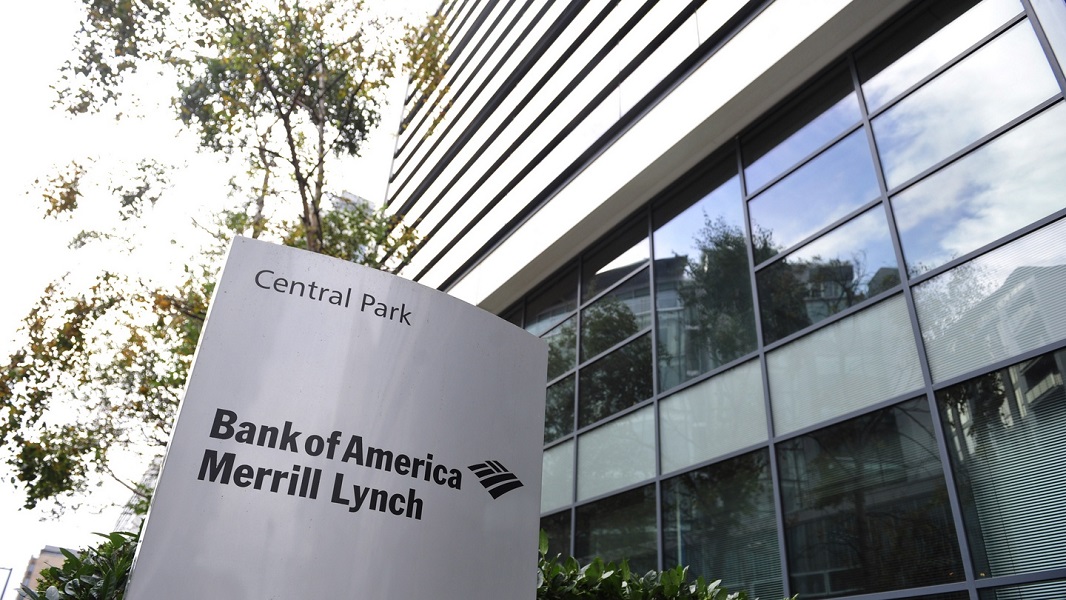 Also, she was one of the analysts at Merrill Lynch that led the 2009 Global Asset Services Initiative. The aim was to integrate Merrill Lynch systems with Bank of America. This move followed the buyout of Merrill Lynch by the bank during the 2008 financial industry crisis. During Oniru's employment years at Merrill Lynch, she served as the co-founder and president of Network of African Professionals in New York. Also, she was a board member at the Court Appointed Special Advocates (New York).
Olatorera's Return to Africa
Oniru left the Bank of America for a senior supervisor position at the Central Bank of Nigeria. So, she worked here for one year and then decided to further her studies. The African returnee joined Emory University and graduated with a Master's degree in business administration. Her focus was on finance, leadership, and entrepreneurship. While at Emory University, Olatorera was awarded a scholarship by the National Black MBA Association.
While pursuing her master's studies, she had a dream to establish a large company. So, her goal was to study and strategize. She wrote a large part of Dressmeoutlet's business plan while at the Emory University. Upon graduation with an MBA degree, she accepted a job offer at Lars Magnus Ericsson Corporation. This opportunity provided her with amazing work experience as a global consultant. She was the head of sales governance for the MTN Nigeria account. At one point, the account generated more than 300 million dollars in annual revenue for Ericsson.
While at Ericsson, she obtained two executive leadership certificates. One of these was from the International Institute for Management Development (IMD) in Switzerland. The other came from the Stockholm School of Economics in Sweden. The Nigerian business mogul says that her career journey was totally rewarding. It prepared her for the ups, downs, adventures, and ecstasies of the business world.
Reason for Olatorera Oniru's Return to Africa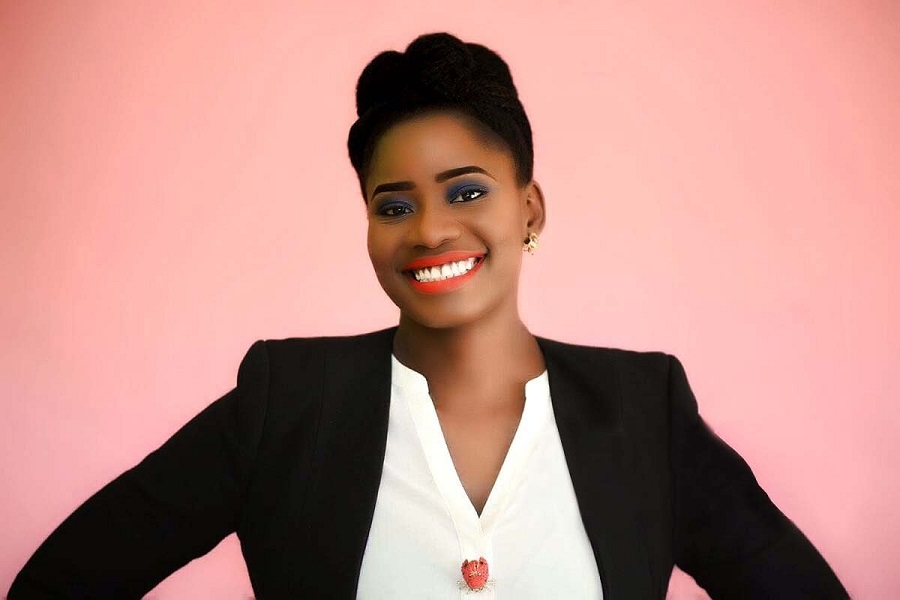 Olatorera Oniru was at the peak of her career when she decided to quit the corporate world. At the time, she was earning huge sums of money. She wanted to make a huge impact in Africa by creating more jobs, establishing more processes, and promoting more innovations. Above all, the entrepreneur wanted to contribute to poverty eradication in Africa. Also, she wanted to increase African nations' footprints on the global market.
Oniru's focus was on how to deploy her experience locally. She did not let the fear of the unknown overwhelm her thoughts. Rather, she was determined to live her dreams of contributing to Africa's development. Today, Olatorera is a global influencer for Africa's growth and development.
This is owing to her "made in Africa" campaign in the fashion and beauty industries. Forbes recognized her as one of the African women transforming the fashion industry in the continent. In 2007, the world leadership congress in Mauritius awarded Oniru as the young achiever of the year.
The Challenges of Running a Business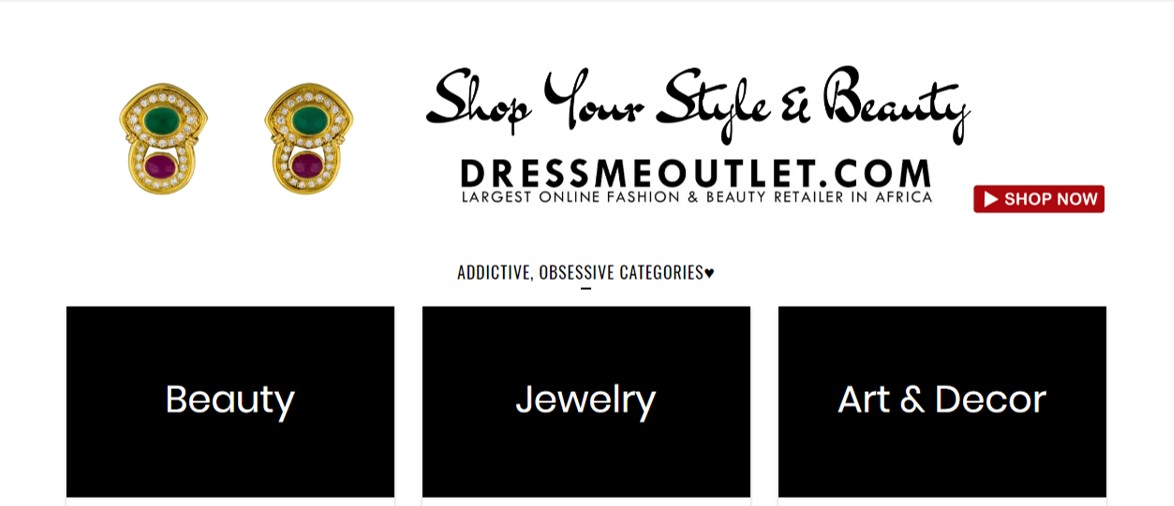 Dressmeoutlet is an online retailer that focuses mainly on fashion. More than 40% of its products are designed in Africa. It sells products to customers from across the world. The majority are in Nigeria, the United States, and Ghana. According to the vibrant entrepreneur, her reason for creating Dressmeoutlet was to,
"infuse more technology and digital experience into local and international retail. We want the international market to have a feel, and to get comfortable, and aware of the made in Africa products."
She aspires to make it Nigeria's most notable retailer with customers from across the world. Also, the African returnee plans to contribute to the growth of the local manufacturing industry in the areas of fashion, health, and beauty. Her company is set to introduce menswear and kids wear into its product line. The Nigerian businesswoman dreams of entering into new territories. This is by multiplying her customer database in a hundred folds.
Expansion plans
Dressmeoutlet has plans to double the size of its photography studio, its warehouse, and manufacturing unit. The company aims to increase its marketing efforts to extend its reach. Also, it is constantly looking for the best products across Africa and globally. The goal is to continue increasing the variety of products they offer. Olatorera Oniru understands that every undertaking faces unique challenges. According to her,
"Learning comes with challenges, childbirth comes with challenges and leadership comes with challenges"
What has made her successful is the fact that she does not focus on challenges. Nonetheless, she faces some challenges at Dressmeoutlet. One of these is low competence among new employees. To overcome this challenge, the Nigerian CEO introduced a one-week to a month onboarding process. Through that, new hires undergo rigorous training to be at par with the existing workforce.
What made Olatorera Oniru explore Entrepreneurship?
Olatorera believed that she had leadership competencies to create and invent things. She wanted to create global prominence for African products. Also, she aspired to create jobs and make the world a better place. Her desire to make these dreams a reality led her to invest in entrepreneurship. On a subliminal level, her love and care for her people and knowledge about the poverty rate in Africa was an undying motivation.
She feels African leaders need to come out of their comfort zones to bring change. With Dressmeoutlet.com, she desires to witness Africans innovating more with their rich natural resources. Hitherto, her goal is to export more ready products, and compete with global giants.
What else Does Olatorera Oniru do?
Olatorera speaks often on topics relating to entrepreneurship and good governance at different events. In the past, she has spoken at Africom and Seamless Africa events, and Toronto Global Economic Forum. She published the book Push Your Dreams in 2017 to motivate a system of ethical and progressive achievements.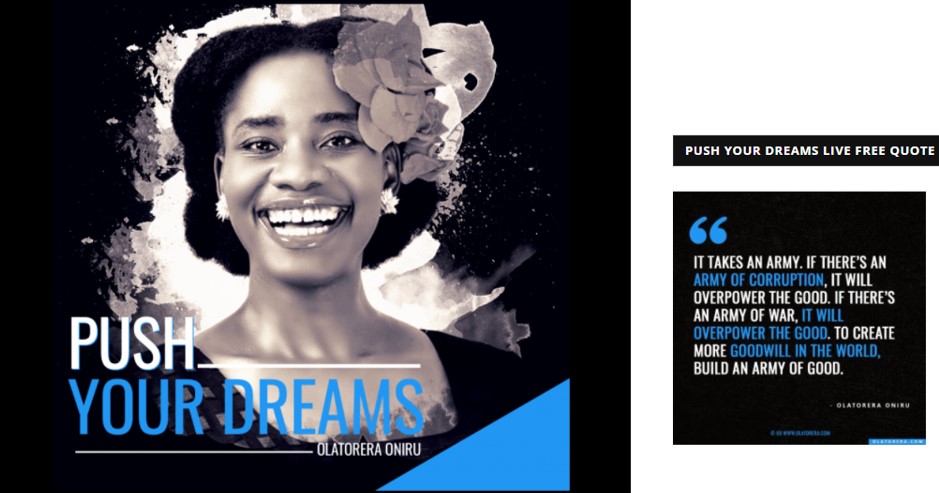 In 2020, Saya International Corporation announced the appointment of Olatorera Oniru to its board of directors. The firm invests across businesses in both reputable and growth-oriented companies.
How did Returning to Africa impact Oniru's Personally?
Olatorera Oniru became a more confident and assertive version of herself. To avoid being misunderstood, she realized she had to be clear on her stances. At some point, she started avoiding complainers and whiners because she was becoming like them. So, some other things that kept Oniru going were refusing to be intimidated by people, carefully filtering her social media, and controlling her interactions.
Conclusion
Olatorera demonstrates that a returnee to Africa can abandon the Western lifestyle and still live a successful and fulfilling life. What many African Americans and Africans in the diaspora don't know is that Africa has lots of opportunities. So, with the experience and expertise acquired abroad, the African diaspora can make a significant impact in Africa.
Oniru agrees that Africa has so much potential and resources. As an African returnee, she demonstrates that it is possible to live happily in Africa. She didn't allow the fear of the unknown to hold her back—and you shouldn't too. So, have you been dreaming of visiting or returning to Africa? We would love to hear your fears. Let us know what is holding your back in the comment box below.