Returnee Spotlight: From Peddling Ties In America To Owning One Of The Biggest Fashion Houses In Rwanda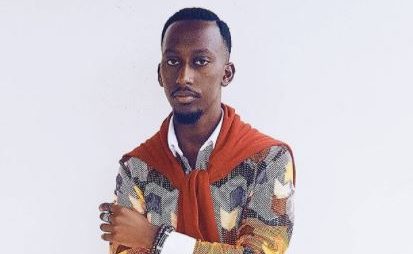 House of Tayo, a bespoke fashion and accessory line in Rwanda is one of the biggest fashion brands in the Country. Its owner and creative director Mathew "Tayo" Rugamba is the focus of our spotlight today. Rugamba's love for his country and passion for African fashion made him leave the US to establish his company in Rwanda. Follow us as we tell the story of this young entrepreneur, his dreams, motivations, and rise to fame.
Who is Mathew "Tayo" Rugamba
Rugamba was born in London and moved to Uganda at an early age. While staying in Uganda, he recalls going to the tailor shop frequently with his mother. He and his mom will go to the fabric store and buy fabrics for his clothes. After that, they will go to the tailor's shop to take his measurements.
ALSO READ: Designer Spotlight: African Designer Mohanad Kojak Tackles Fashion and Bullying In Arab World
According to him, most of his clothes were made by tailors. This is because there weren't many stores to buy kids' clothing in Uganda back then. This happened around the age of 7 and 20 years. However, it still has a profound impact on him.
Rugamba had his primary school education in Uganda before relocating with his family to Rwanda. He later traveled to Kenya and Swaziland to complete his education. After that, he went back to London where he sold toys at Hamleys Harrods. He was 18 years at the time.
College And The Journey Into Fashion
Mathew Rugamba studied International relations at Lewis and Clark College in Portland, Oregon. Little did he know that he will end up being one of the most revered names in the African Fashion Industry. What inspired him was the realization of how many misconceptions people had about Africa. These misconceptions were evident among his highly educated peers.
According to him, it's understandable if the misconceptions are held by individuals on the streets. However, seeing his college peers have the same limited view of Africa inspired him to do something about it. Rugama was driven by this to start a clothing brand with the hopes of changing these perceptions.
Mathew "Tayo" Rugamba's Homecoming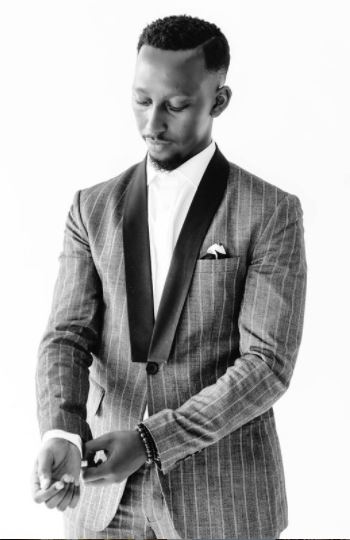 It all began during his junior years in college. Mathew had decided to build a brand that will tell the story of Africa. He started sourcing materials while still in college. The first products from House of Tayo were colorful bow ties which Mathew wore to an Off-Campus event held by his university. He defied the usual dress code of a white shirt and blue tie. Instead, he wore a colorful bow tie from his company.
After college, Mathew decided to return home and expand his business. There are two reasons why he made this decision. The first wass that the materials for his brand were available locally in his home country. He wanted House of Tayo to be a traditional brand made by local designers. Secondly, he believed Rwanda provided an excellent opportunity for his business. As he explained in his interview with Familusi Akin Babajide, despite being a landlocked country, Rwanda has great policies that get things moving. The leaders listen and act without delay and it is easy to set up a business in the country.
Mathew "Tayo" Rugamba's Vision and the Collective RW Initiative
The Collective RW is an initiative launched in 2015 with the aim of growing the fashion industry in Rwanda. Since fashion was still budding in Rwanda at that time, the young entrepreneur sorts out ways to promote Rwanda fashion. In an interview with Femilusi Babajide, host of the Under 40 CEOs, Rugamba said,
"We couldn't selfishly look at our own individual brands because there was a limit to how far we could go individually".
Therefore, the Collective RW was born of necessity to unite Rwanda's fashion interest, promote investment and break the barrier of individuality. So far, the initiative has held 3 fashion weeks and other programs that have been successful in launching Rwanda's fashion into the public scene. The government and private sectors are also engaging the fashion industry through the made in Rwanda campaign.
Role Models
Isaac Newton said,"If I see further than other, it is by standing upon the shoulders of giants". Mathew Rugamba confessed to having a couple of role models in the fashion business. However, one that stands out of the rest is Ozwald Boateng. Boateng's influence on Rugamba started just before launching his fashion line. Boateng's work was similar to what he had in mind. Quickly, he went through every interview and documentary featuring Ozwald Boateng. Rugamba was excited when he finally met Boateng who he says to be his number one role model.
Rugamba's second role model is one of the most influential names in the fashion business globally. His fascination with Ralph Lauren is mostly from a business point of view. According to him, Ralph Lauren sells a lifestyle and this is what he wants to do with his brand, "House of Tayo". He wants it to be just more than fashion.
Success stories
House of Tayo went international when its outfit featured in the Hollywood Black Panther premiere. Mathew remembers having sleepless nights while trying to meet up with the order. It was a three-piece suit in Wax prints lining with black lapels. On the elbow is a special embroidery that adds an extra flair to it.
The suit was for Peter Nyong'o who's the brother to the Oscar-winning actress Lupita Nyongo. He, Peter Nyong'o, wore the suit while accompanying his sister to the black panther premiere on January 29, 2018. The premier held in Los Angeles was attended by top celebrities like Micheal Jordan, Issa Rae, and Janelle Monae. It was a eureka moment for the local fashion house in the heart of Rwanda.
Rugamba reminisces that after the event, House of Tayo saw its followers go from 6000 to 12000 within a week. There was a mental shift as more locals began patronizing the brand. Also, local investors were willing to invest since they could see the potential of the brand.
The Challenges of Building a Brand
For Mathew Rugamba, the key to his success is "respect". Just about the time when his business was at its infant stage. Mathew went to the bank to get a Point of Sale machine to enable him to go cashless in his business. After several visits to his bank with no success. He inquired to know why it was so difficult to get a POS machine.
Recounting the incident, Mathew said that the bank's response was that "they didn't believe that a tailor can make much money". With these, they came up with an idea to loan the machine to him for $50 a month and 3.5% interest. This was clearly a rip-off. It was then he realized that he had to build a reputation if his business was to go further.
This poor perception of tailoring and fashion in the country was not peculiar to the banks alone. The resonating effect of this mindset was evident in the stringent conditions given by investors. This is why he strongly believes that it is necessary to build a great reputation for the House of Tayo and Rwanda's fashion industry as a whole.
Conclusion
Mathew " Tayo" Rugamba returned to his home country after his studies abroad. He recognized Africa to be a land of opportunities. Rather than see inadequacies, he saw opportunities. Armed with determination and the drive for excellence he took his company from New York to Rwanda. Despite the hurdles and challenges, Mathew's resolve and dedication have seen the company grow from a local brand to an international brand.
We believe this is just the beginning for the young entrepreneur whose vision is to change the perception of African fashion. Hopefully, the story of Mathew "Tayo" Rugamba will inspire more Africans In the diaspora to see the opportunities that abound in the continent. But, do you think House of Tayo will succeed in the drive to uplift African fashion? Share your thoughts in the comment box below.