Returnee Spotlight: Iyinoluwa Aboyeji's Journey To Self-Discovery And The Birth Of Flutterwave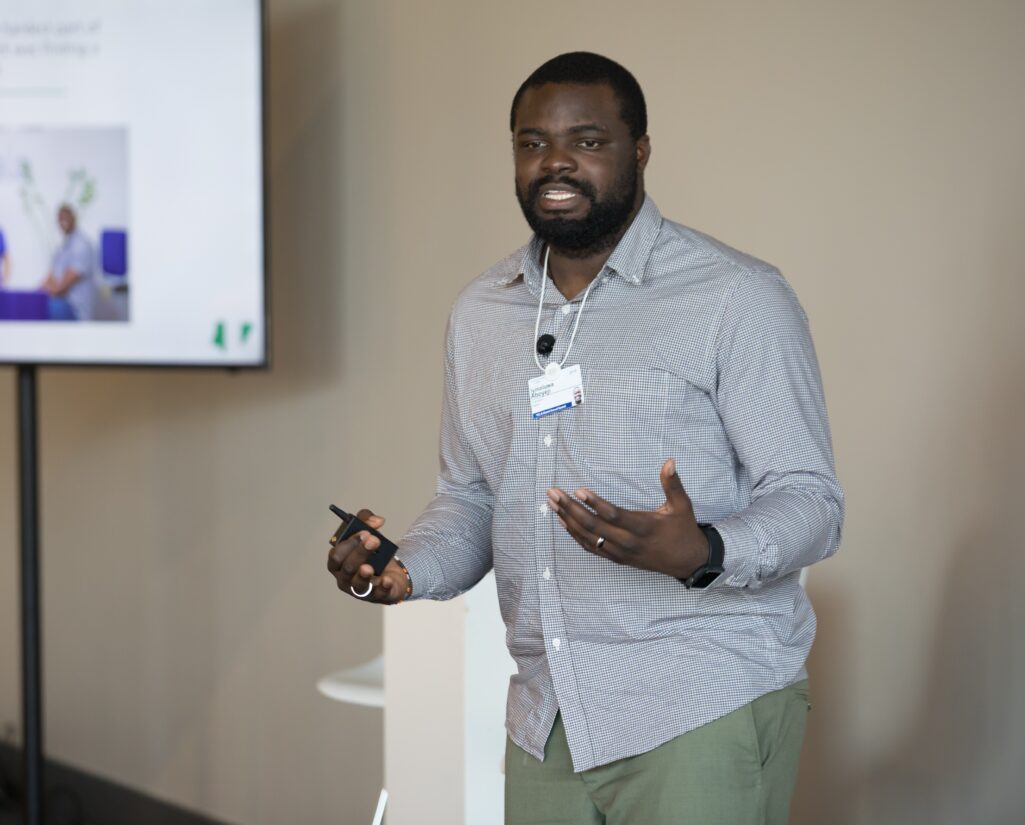 Very few things are more important in a person's life than their journeys to self-discovery. As we often find out, many people—especially young people—drift from pillar to post in search of their Holy Grail. Sometimes this search takes them away from home, sometimes it lands them in unfamiliar terrain, and other times it leads to the birth of a new individual. For Iyinoluwa Aboyeji, our returnee in focus, the search for self-discovery led him to the discovery of Flutterwave.
His inspiring story is one that will echo for generations to come. It is the kind of story that will spur the most lethargic youth to aspire to be successful. We want to tell you his story. However, readers from our spotlight editions have questions begging for answers. What are these questions? How is the story of Iyinoluwa Aboyeji symbolic? Read on to find out. 
How many Fintech Companies are there in Africa?
The fintech industry in Africa continues to grow exponentially. As the need for online services and payment increases, so does the number of fintech companies. For now, it is difficult to estimate the number of Fintechs in Africa. However, looking at the figures from leading African tech companies will give you a clue; 200+ in Nigeria, 350+ in South Africa, and over 100 in Egypt.
How many African returnees Start Businesses? 
According to a survey by Jacana Partners, nearly 70% of Africans who travel to the West for post-graduate education return to start businesses. The outlook is different among undergraduate migrants though, as very few (less than 10%) Africans return. Among permanent migrants, the percentage is much smaller, as almost no Africans return to start businesses.
Who is Iyinoluwa Aboyeji?

Born on March 28, 1991, Iyinoluwa Samuel Aboyeji is a Nigerian Entrepreneur. He is the co-founder and former managing director of the African fintech company, Flutterwave. He is also a co-founder of Andela, a multinational software engineering company. 
Iyinoluwa was raised in Nigeria by parents from Warri, Delta State in Southern Nigeria. He attended one of the country's most prestigious schools, Loyola Jesuit College. After graduating near the top of his class in 2007, he studied at the Columbia International College, earning degrees in International Development, Legal Studies, and Economics. He then proceeded to the University of Waterloov where he earned a Bachelor's in Legal Studies.
Iyinoluwa Aboyeji's Journey out of Africa 
Iyinoluwa Aboyeji's parents discovered his talent and brilliance from a tender age. Consequently, they decide to send him abroad to study. Thus, he applied to Columbia International College and was offered admission to study International Development, Legal Studies, and Economics. 
While at College, Iyinoluwa's entrepreneurial inclinations came to light as he founded Bookneto. This platform was meant to help University professors independently teach online courses. This was well before the advent of e-learning startups. During that time, Iyinoluwa Aboyeji had already co-founded Zanbato and Fora, two startups also focused on e-learning. 
His Return to Africa and the Birth of Andela 
After his sojourn in the US and Canada, Iyinoluwa Aboyeji decided it was time to come home and contribute his quota towards Africa's development. In 2014, he teamed up with an old white friend, Jeremy Johnson, to birth Andela. Andela is a startup that is focused on paid training of software engineers and subsequently connecting them to employers.
After three years of growth, Andela became one of Nigeria's biggest startups, with CNN dubbing it "harder to get into than Harvard". Within 5 years, it gathered over $24 million in investments from Google and Facebook, raising its market cap to over $100 million. Many financial analysts dubbed this a miracle.
Switching to Flutterwave 
In 2016, Iyinoluwa Aboyeji decided to leave Andela to found Flutterwave. Flutterwave is an African technology and infrastructure solutions provider for digitalized payments. It primarily provides technology and infrastructure for global merchants, payment service providers, and African banks to carry out financial transactions in a sophisticated manner. 
Since its inception, Flutterwave has helped several African brands go global by providing smooth exchange services for over 150 currencies. In addition to this, developers can use its API to develop financial apps for themselves. In 2018, he announced that Flutterwave processed over $1 billion worth of transactions. The company was valued at over $100 million.
Today, Flutterwave has hit the so-called unicorn status. This status is reserved for startups that have a valuation of over a billion-dollar. The fintech hit the status after the last round of funding where they raised $170 million. The Series C funding round was led by Tiger Global, a US hedge fund and Avenir Growth Capital, a New York-based private investment.
Inioluwa Aboyeji's Challenges as an Entrepreneur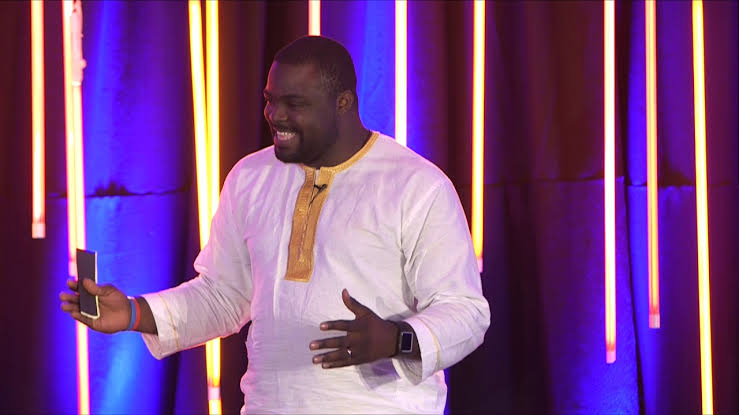 While speaking in an interview, Iyinoluwa Aboyeji explained his reason for going into business. He said, 
"A few of my friends passed away in a plane crash despite crash-landing at an airport because the airport had no emergency fire trucks with water. These, my friends, were some of the most intelligent people I knew—and I would have been one of them but for the fact that I opted for a separate travel arrangement.
The incident made me realize that personal success cannot insulate you from the failures of your society. It also shaped how I handled business to this day. I don't see entrepreneurship as a way to personally enrich myself but as a tool for social change."
He believes that Africa has no shortage of great minds to help move the continent forward. However, most Africans do not understand the peculiarities and uniqueness of African business modeling. This is the biggest reason why he thinks many African businesses fail, especially in the financial and technological sectors.
Plans for the Future 
Iyinolowa is currently focused on his new startup, Future Africa, which he believes is the future for innovation in Africa. Future Africa is a platform that provides coaching, networks, and capital for driving innovators across the continent. He believes this is the next step towards achieving the Africa he wants to see. 
Iyinoluwa Aboyeji's Major Honors 
Iyinoluwa Aboyeji has appeared in several reputable lists and has received numerous prestigious awards. Some of them are;
The John C. Holland Award for Youth Leadership, awarded by JC Holland Foundation in 2010.

World Economic Forum Global Shaper in 2012 

Forbes 30 under 30 Most Promising Young Entrepreneurs in Africa in 2015. 

Nigeria's top 20 under 20, awarded by Ynaija! in 2011.

The Future Awards Africa Nigeria Prize nomination for Young Person of the Year 2017 
Conclusion 
Iyinoluwa Aboyeji is a living testament to the fact that Africa is a friendly home for returnees. It is a place where all Africans can truly realize their potential and go on to achieve all their wildest aspirations. Part of claiming that heritage is returning to the continent mentally and then physically. In an interview with AGS Tribe, Iyinoluwa urges Africans to stay on the continent and make a great impact. Watch an excerpt of the interview here below.