Returnee Spotlight: After A Trip To China Patrick Ngowi Returns To Build The Largest Solar Energy Company In East Africa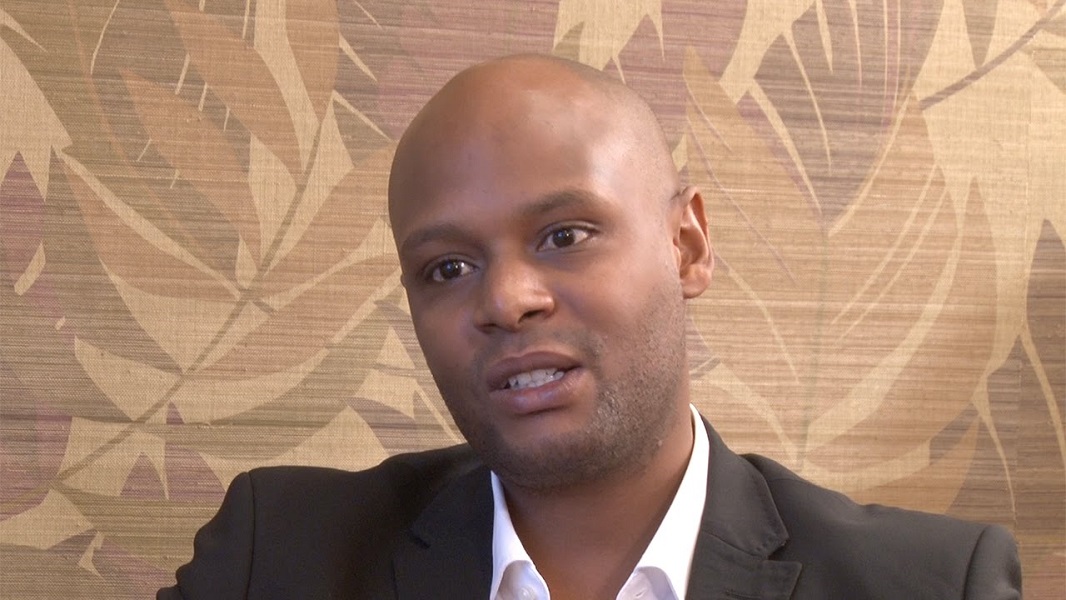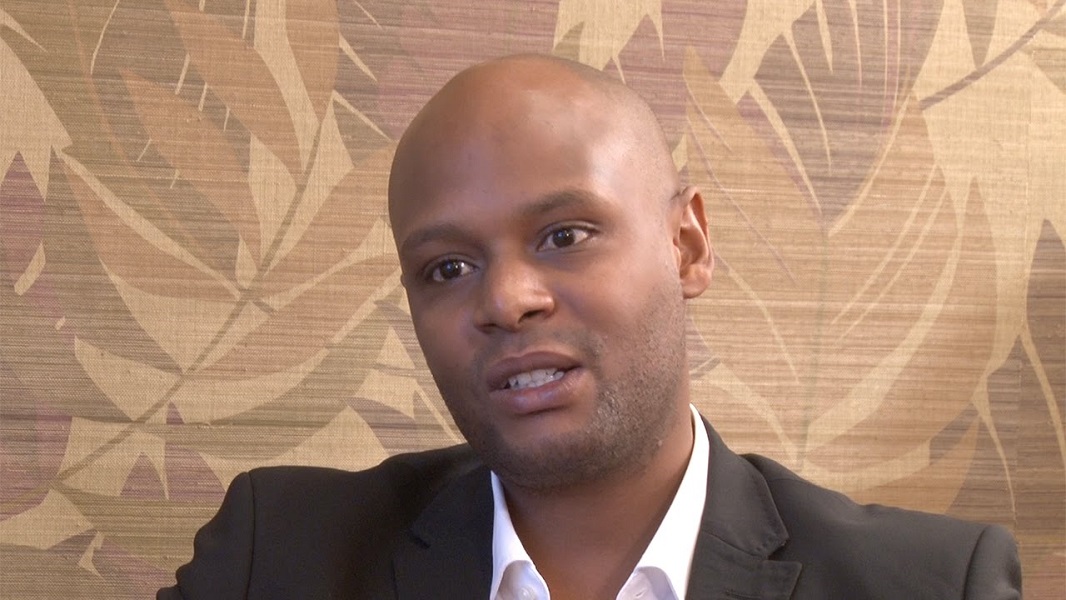 Patrick Ngowi is the CEO of Helvetic Solar Contractors, a solar energy company based in Tanzania. From supplying mobile phones and accessories in his country, Patrick established an $8 million company. Today, Helvetic Solar supplies and maintains solar systems not just in Tanzania but also in other East African countries.
But what is more fascinating is that Patrick started doing business when he was 15 years old. When he noticed that most of his customers had no access to electricity to charge their mobile phones, he spotted an opportunity in solar energy. Today, we explore the inspiring success story of Patrick Ngowi including five business lessons you can learn from him.
Who is Patrick Ngowi?
Patrick Ngowi is a successful Tanzanian entrepreneur and the founder of Helvetic Solar Contractors. This company has installed over 6,000 rooftop solar systems in Tanzania and four other countries in East Africa—Kenya, Uganda, Rwanda, and Burundi. Its major clients include the Tanzanian Army, World Vision, and the United Nations.
Patrick has made a fortune of over $5 million from renewable energy contracting. The entrepreneur is also a philanthropist who makes charitable donations through his foundation—Light for Life (L4L). The vision of L4L is to install 100,000 solar kits across Tanzania. Also, Patrick Ngowi owns stakes in several hotels in Arusha, Tanzania.
His remarkable entrepreneurial achievements have earned him several accolades. In 2013, the Tanzanian entrepreneur was featured in Forbes' list of Ten Young Millionaires To Watch in Africa. The following year, he was among Forbes' 30 most promising young entrepreneurs in Africa. In the past, his company has also been recognized as one of Tanzania's top mid-sized companies.
The Secret to Patrick Ngowi Success
In recent years, Ngowi's astounding success has attracted attention from across the world. He attributes his success to several factors including trusting in God, working hard, and being disciplined. He says,
"Discipline, trustworthiness, focus, working hard but smart, and most importantly, prayer. The Lord Almighty is my pillar and has brought me from so far and the journey still remains long. More prayers needed."
What does Ngowi consider his Greatest Achievement?
According to Ngowi, his greatest accomplishment is the ability to create hundreds of employment opportunities for his fellow citizens. Also, the fact that the Tanzanian entrepreneur has been able to light up certain parts of the country is a huge achievement. Another great success is his contribution to the development of renewable energy in Tanzania.
Patrick Ngowi's Background
Ngowi was born and raised in Tanzania by Tanzanian parents. With both parents being lecturers, their determination to have their children gain education was crystal clear. To his parents, education was not an option, rather, a priority. Thus, when Patrick became of age, he started schooling and completed his primary school education.
Subsequently, he joined a secondary school (high school). While in high school at age 15, Patrick got into the business of selling top-up vouchers. He noticed that people in the neighborhood used to travel long distances to buy recharge vouchers. Consequently, he sought a loan of $50 from his mother and bought call cards from established dealers. Since Patrick was a student, he couldn't get all the time to sell the vouchers. So, he mobilized pump attendants to sell the call cards. Patrick would make a small margin on every sale. He says,
"It was a business on the side, nothing serious… but I loved the fact that I was making money and I was becoming a bit independent. The very foundation of the little success I've achieved was formed during those years."
At some point, Patrick got so much into the business that he started contemplating about abandoning learning. But, coming from a family of academics, he had to finish his secondary school education. Later on, he studied renewable and alternative energy at Dezhou University in China.
Motivation to Start the Solar Energy Business
After finishing secondary education, Patrick Ngowi took one year gap before joining the university. At that time, mobile phones were new in his country and only a few people could afford them. Young people like himself were aspiring to own a mobile phone but couldn't afford one. During this period, Patrick made a leisure trip to Asia, where he discovered trendy yet cheap mobile phones.
This became another business opportunity for him. So, he took another loan from his mother and used the money to buy mobile phones and accessories. He went back home and started a mobile phone business. Subsequently, he was making regular trips between his country and Hong Kong.
But at some point, the young entrepreneur discovered that most of his customers lacked access to electricity. These clients faced serious problems in getting their batteries charged. It was during Patrick's first trip to China that he came upon solar panels. At that time, Tanzania was facing serious energy infrastructure problems.
The coverage of the national power grid was just about 10%. As a result, most government agencies and companies relied heavily on generators. This power problem made Patrick Ngowi perceive the potential of solar power in Tanzania. So, this was the genesis of his solar energy company.
His desire to venture into the solar energy business informed him to pursue renewable and alternative energy at the university. His objective was to acquire solid technical knowledge in solar energy so that he can succeed in business. So, after completing university education, Patrick returned to Tanzania to launch his solar energy company.
Startup Challenges and how Parick Ngowi Overcame them
Ngowi recalls that access to funding was the greatest challenge that he encountered in the early stages of business. According to Ngowi, securing funding is a huge problem in Tanzania because almost all financial institutions ask for collateral. In most cases, businesspersons are required to over secure loans by up to 70%. Ngowi adds that lack of skills and infrastructural deficit are other challenges that he encountered early in the business. He says,
"I wish we could have a proper banking structure where you could get funds based on the contracts you've been awarded. Also, there's a massive infrastructure deficit—and skill. I deal with electrical engineers and you need to change into solar engineers and the skills are very difficult to get here so sometimes you need to import them."
But the good thing about Patrick Ngowi is that he was running an informal exporting business while at Dezhou University. He capitalized on his good relationship with friends in the construction industry back home. Besides, building materials were cheap in China and not many people made frequent trips to China as today.
So, Patrick would purchase materials for many traders and builders in Arusha and in the process make a profit. By the time he completed his degree in renewable energy, he had accumulated enough capital to start his solar energy company. That way, he was able to launch and keep his company running as he continued to seek for funding to expand the business.
The success of Helvetic Solar Contractors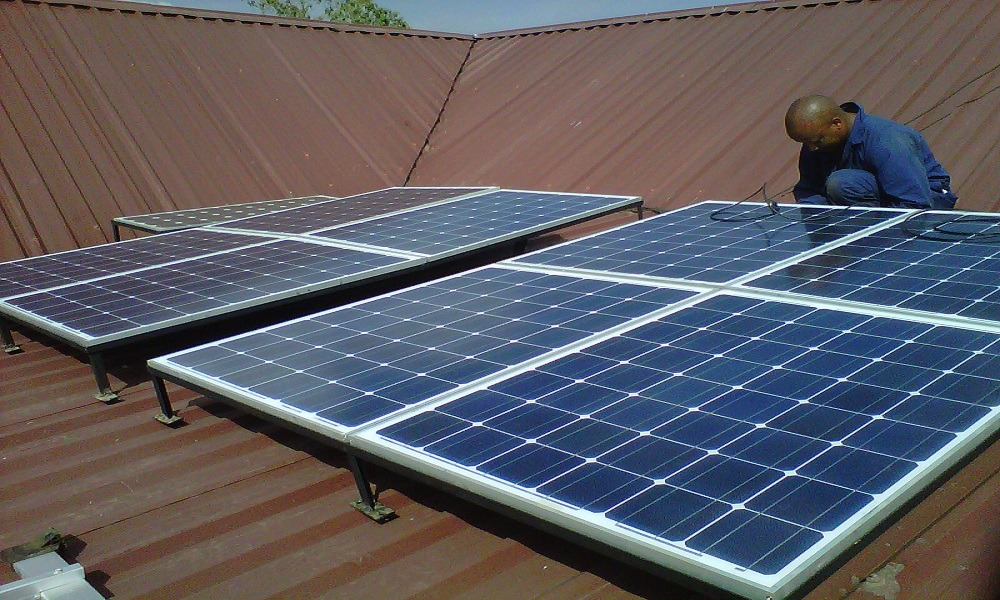 Ngowi began Helvetic Solar Contractors in a small store in Arusha. Together with his team, they marketed their products aggressively to government agencies, schools, hospitals, etc. The CEO recalls that it wasn't a walk in the park because solar panels were quite new to a majority of citizens.
Thus, the business didn't pick up quickly as he had anticipated. He says, "For the first few months, sales were very slow." However, Patrick continued to market his products and sent proposals to everyone he thought would be interested. Helvetic Solar started to pick up with time as the media continued to popularize alternative energy sources. Luckily, this was the only solar products company in Arusha at the time. Ngowi recollects that,
"Whoever needed solar in Arusha had to come to us. Our other competitors were in Dar Es Salaam, but it's a distance away. We had the market."
As the word spread across the country, multinational corporations, NGOs, and government agencies started buying products from Helvetic Solar. Since 2007, the company has been growing and expanding its reach. In 2011, Helvetic made $2.8 million in revenue and $6.8 million the following year.
Possible Expansions and Future of the Business
Today, Helvetic Solar Contractors has clients from around East Africa. Ngowi explains,
"It's great for us because neighboring governments issue tenders, and they look at your portfolio and the clients you've catered to, and they see we've got a good track record and excellent products. So, it's easy for us to get contract awards."
Ngowi is motivated for greater success and he aims to make Helvetic a $100 million company in the next few years. He intends to scale up operations so that the company can supply products across Africa.
5 Business Lessons from Patrick Ngowi
1. Acquire relevant knowledge and expertise
When Ngowi resolved to pursue the solar energy business, he didn't know much about the industry. So, he chose to study renewable and alternative energy with a concentration on solar power. He insists that you need to understand how your products work to sell them better. Besides, having relevant knowledge helps a businessperson to hire the right people.
2. Pursue something you're passionate about
Passion is everything in business. There are business seasons and stages when you will feel like giving up. Sometimes no one will believe that your idea will work. Some investors will only believe in your business idea when you have clients. Other times, you will not have anyone willing to fund your business. During these turbulent and difficult times, passion will keep you moving and focused on your goals and dream. So, venture into something you love and learn as much as possible about it.
3. Find someone who can encourage you
In the business world, things do not always turn out as planned or expected. This is particularly at the early stages of setting up a business. There are many challenges at that point and many people give up their dreams. But a great way to keep moving is to have someone to look up to for encouragement. During difficult times, Patrick used to find solace in his mother. He recalls,
"She just kept me going, always giving me words of encouragement. There were times I felt like I was in the wrong business, and I just thought I should count my losses and back out. But Mama asked me to continue. Sometimes it's very important that you have someone who believes in you."
4. Age is just a number
Ngowi began his business journey at the age of 15 years while in high school. He spotted a business opportunity and started selling top-up vouchers at that young age. After school, he would buy inexpensive phones and accessories from China and sell them in Tanzania. So, the successful entrepreneur says, "age is nothing but a number." Patrick encourages people to start pursuing their dreams while still young.
5. Respect Others
Patrick Ngowi emphasizes that respect is earned. Once you respect other people, they will be inclined to respect you as well. He calls on businesspeople to respect others, whether they are young or old, below or above them. Also, respect other people's businesses, whether they are established or a startup.
Conclusion
The success story of Patrick Ngowi demonstrates that Africans can offer solutions to African problems using resources such as solar power. While there is still much to do in the energy industry, Ngowi's solar energy company is making a significant contribution. It is reducing rural electrification challenges not just in Tanzania but also in other East African countries. With proper public policy support, Helvetic Solar Contractors' business model could maintain and sustain economic and social benefits on thousands of rural households in the region. See what Ngowi thinks of Africa in the video below.