Entrepreneur Spotlight: The Journey So Far For Smart Codes Limited CEO, Edwin Bruno Shayo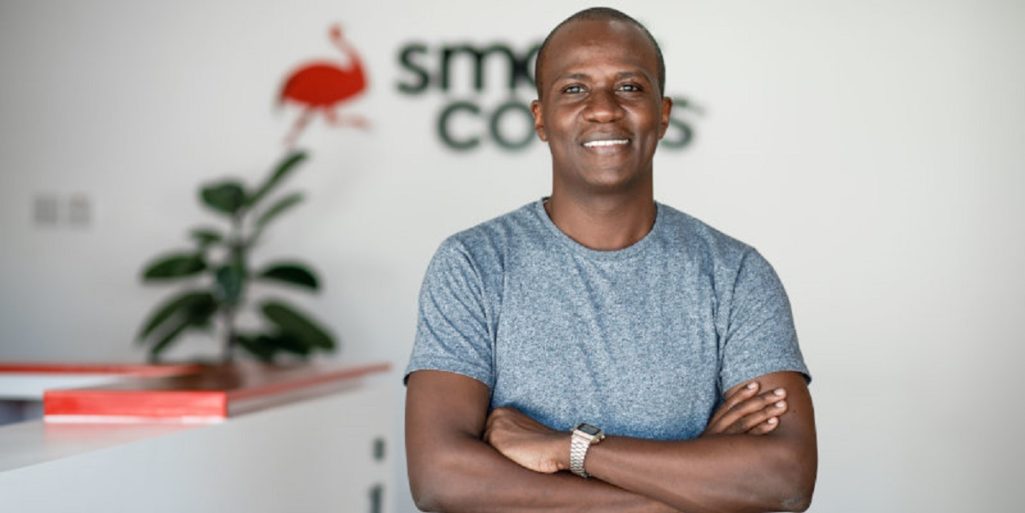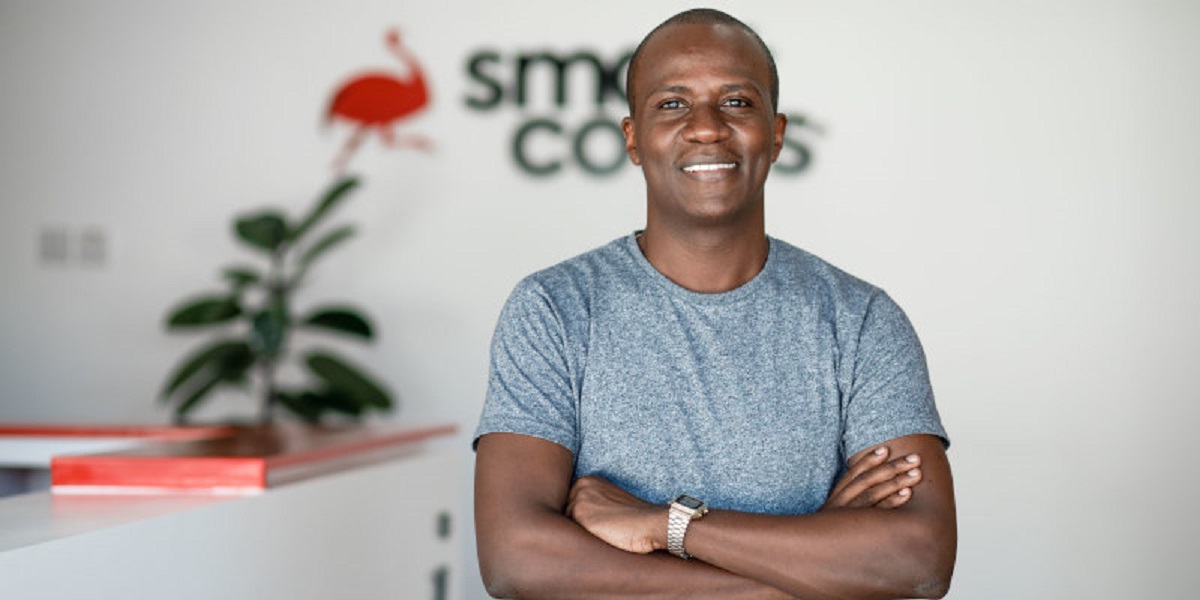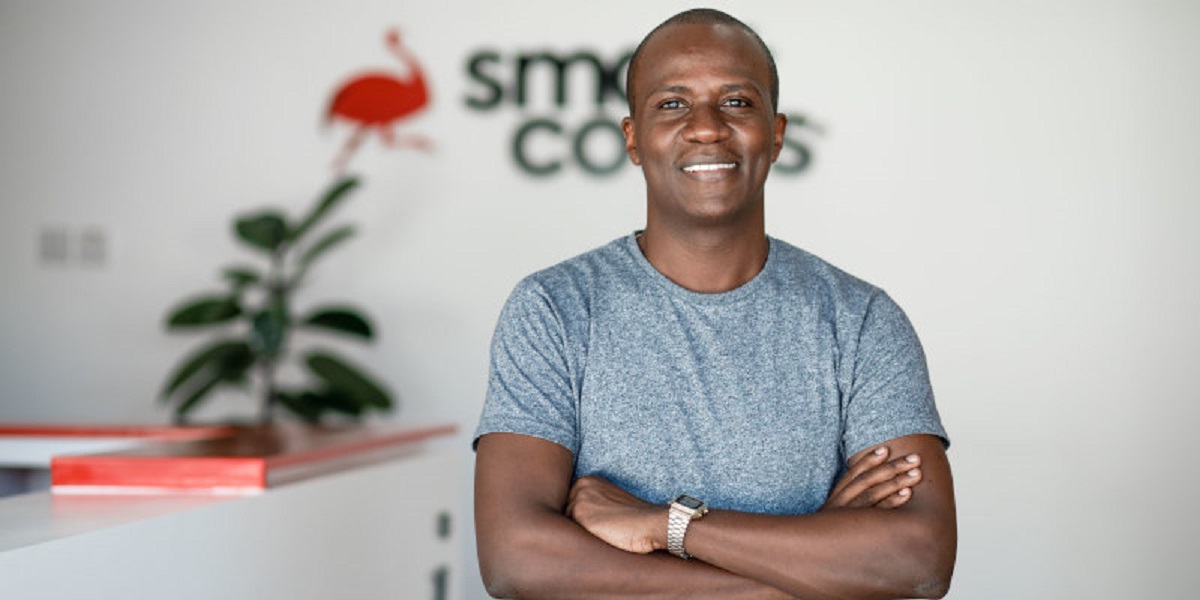 African has the resources and capacity to solve its problems. African entrepreneurs are going out of their way to offer solutions to problems in their communities. Many have built companies that are making incredible contributions in the tech world. Today, we highlight the success journey of Edwin Bruno Shayo, a Tanzanian entrepreneur who started doing business at the age of 13. Read on to know more about him and his tech company.
Who is Edwin Bruno Shayo?
Edwin Bruno is an award-winning software engineer and entrepreneur. He is the founder and CEO of Smart Codes Limited, a technology company based in Tanzania. He is a graduate of St. Joseph University in Tanzania.
Over the years, he has amassed quite a huge following in Tanzania and overseas because of his profound passion for offering digital services. His entrepreneurial adventures started when he was a teenager. One of his most successful products is M-Paper, which enables users to read local newspapers using their smartphones.
M-Paper won Appsafrica.com's award for the best educational innovation in 2015. In the same year, Edwin Shayo won the Young Achiever Award during the Tanzania Leadership Awards. In 2016, Forbes featured him in its 30 under 30 list of most promising entrepreneurs in Africa.
Bruno's stance on a popular business ideology
According to Bruno, the idea that "customer is always right" ought to be practiced cautiously. Customers look for business advice from consultants because the latter understand the industry. Edwin Bruno further says that a significant number of businesses thrive because they allow consultants to offer strategic advice and implement it.
So, clients need to be brave enough to trust consultants to do or implement the unusual. Also, consultants should seek opportunities to enhance businesses and take them to the next level by offering tangible growth ideas for their customers.
Edwin Bruno Shayo's Background
Edwin was born and raised in Tanzania. At the age of 13, he started selling cassettes. He chose to do this due to the difficult financial situation in his family. Upon turning 17, he stepped things up by selling compact discs (CDs). That way, he managed to pay his school fees and finish primary and secondary education.
Thereafter, he got a letter to join the university. Luckily, he also qualified for government allowance to cater for his tuition. By that time, he had some little knowledge about computers and was on the lookout for opportunities to explore further. When he got his tuition money from the government, he decided to do what was both crazy and brilliant.
Rather than paying for his education, Edwin Shayo bought a computer and a modem. Then, he used the remaining $10 to print some business cards. Although it seemed like he made a bad decision, he at least had good intentions. Using his computer, he started to teach himself web design.
This was a demanding undertaking with its own share of challenges. But, before long, he became pretty good at web design. Afterward, Edwin Shayo created a website and started to advertise companies and their products. It didn't take him long before building up quite a clientele.
From those humble beginnings, the young entrepreneur built a business that morphed into Smart Codes Ltd. To further his computer skills and become an expert, Edwin Bruno still followed up with the university education. Precisely, he pursued computer software engineering at St. Joseph University in Tanzania.
Motivation to start Smart Codes Ltd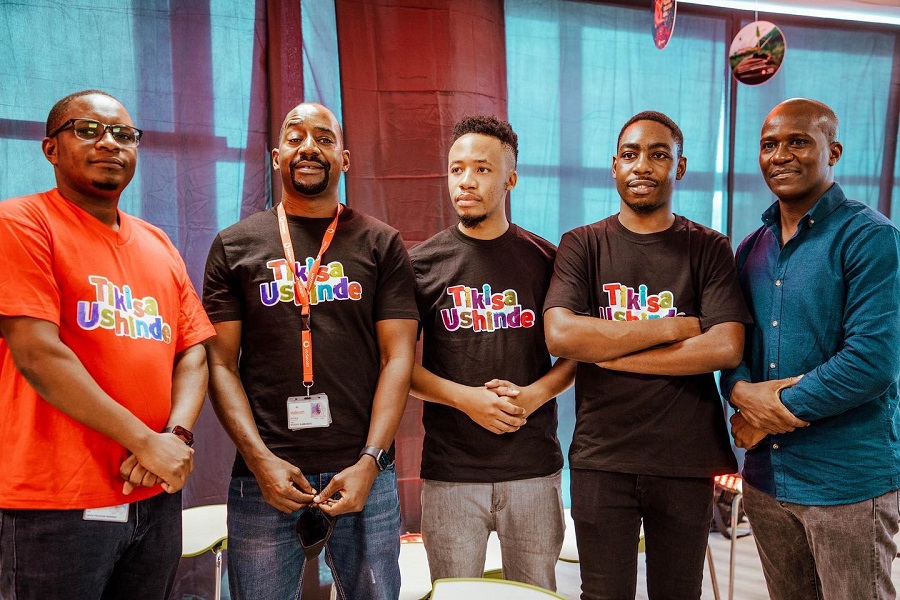 Edwin Bruno Shayo got a taste of business at an early age. The fact that he chose a computer over paying his university tuition shows that he was very determined to achieve what he wanted. After learning web design, he quickly discovered that he could earn through digital advertisement.
This realization led him to create a website through which he started advertising businesses and products. In 2010, he named his business "Smart Codes". Thereafter, he not only focused on advertising but also on marketing and research.
Challenges at the early Stages of his Business
Like many upcoming entrepreneurs in Africa, Edwin faced the challenge of inadequate capital. It was very tough for him to raise money to run and sustain his tech company. In the past, he had seen many startups struggle due to a lack of operating capital and he knew that his business wasn't an exception.
With this in mind, he decided to try what he thought would work—pitching for businesses as well as selling his company's products and services. Although it took him more time than he had projected, this strategy worked for his tech company.
According to Edwin Bruno Shayo, starting a company is the easiest part of doing business. But the hardest parts are building the necessary technology and infrastructure, hiring the right people to work with, finding clients, and growing the business.
The Success Story of Smart Codes
Led by Edwin Shayo, Smart Codes Ltd is solving many African challenges through modern technologies, creativity, and innovation. Initially, the company mainly offered advertisement services. Over time, it has grown to offer a wide range of digital and technology services. Today, the company offers 16 different services.
M-Paper is the company's flagship product. This digital newspaper platform is accessible to everyone with a smartphone. Using M-Paper, Tanzanians read local news from the comfort of their homes and businesses. Similarly, the diaspora community use it to stay up to date regarding the events and development happening in Tanzania.
Edwin Shayo's digital company also operates an innovative platform called Smart Lab, which connects educational institutions with corporate partners. Other services include Creative Conceptualization, Digital PR, Strategy Formulation, and Digital Research. Also, the company offers domain hosting, mobile apps, and website development. While speaking about these services, Edwin Shayo said,
"These services mean Smart Codes clients vary based on their needs. For example, we have clients seeking strategic input on how to land their brand or product in the market and we offer a route to market plan. We now have a modern fully equipped in-house studio that clients can use to create their customized content from TVC animation and even radio ads."
The tech company revamped its services, products, and visual identity in 2018. Edwin and his team took this move to stay relevant and appeal to the changing market needs. They also wanted to mark the beginning of a new way of doing things in order to serve their clients better.
Possible Expansions and Future Plans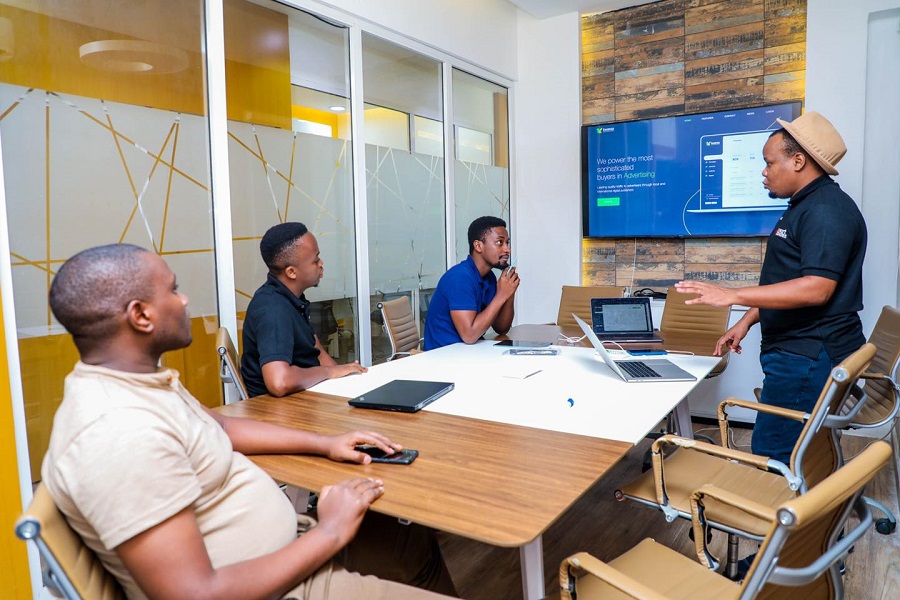 Edwin Bruno Shayo aims to continue expanding his company's customer base in Tanzania and beyond. With his team, he is working to bring on board more Tanzanian customers through continuous marketing campaigns and other strategies. His company also seeks to conduct continuous market research to understand the dynamics of the market.
In the future, Smart Codes Ltd aims to develop products and services targeted at other East African countries and Africa at large. Through its M-Paper platform, the tech company aims to reach more people in the diaspora who want to stay updated about what is happening back home.
5 Business Lessons from Edwin Bruno Shayo
1. Hire the right team
Getting the right team on board is usually a huge challenge. Thus, a little patience is necessary to achieve this goal. Training is a great tool that helps companies to enhance the skills and expertise of their teams. However, training can be costly and involving at times. Aim to find people who possess the necessary expertise and understand your vision right from the start.
2. Set the right culture
While everyone may talk about the organizational culture, many people do not really follow through to create the kind of culture they believe to be good for a business. However, culture is critical than many people think because it sets the daily tone. It also creates a workforce that relies on each other.
3. Things do not always go as planned
You may have spent weeks or even months planning and creating a business plan. In fact, your plan may be airtight. However, that doesn't mean everything will happen as planned. Plans take longer to execute and things might take longer than projected.
Besides, people that you count on disappoint you at times. You get a "no" where you were sure to get a "yes". But, what is important is to learn how to adapt, react, and move forward when things don't go as expected.
4. Have an advisor
No one should think that they know everything. In business, it is always good to acknowledge that there are people who know more than you do. So, get an advisor who can question you as well as help you think differently.
5. Focus on sustainable growth
Many people tend to focus on growing faster. However, sustainability is more important and is often more gradual. Set attainable goals, know where you want to go, and grow steadily. In other words, build a business that will endure challenges and last throughout the years.
Conclusion
Edwin Shayo is making a remarkable impact in the Tanzanian technology scene. In June this year, he formed Smart Africa Group (SAG) together with the CEOs of four other technology companies. SAG is a management company that aims to solve African challenges in the areas of technology, innovation, content creation, product development, and marketing. Edwin Bruno Shayo is determined to see individuals, organizations, and brands in Africa make a mark in the continent and the world as large.