Lidya Tafesse Makes African Nations Championship History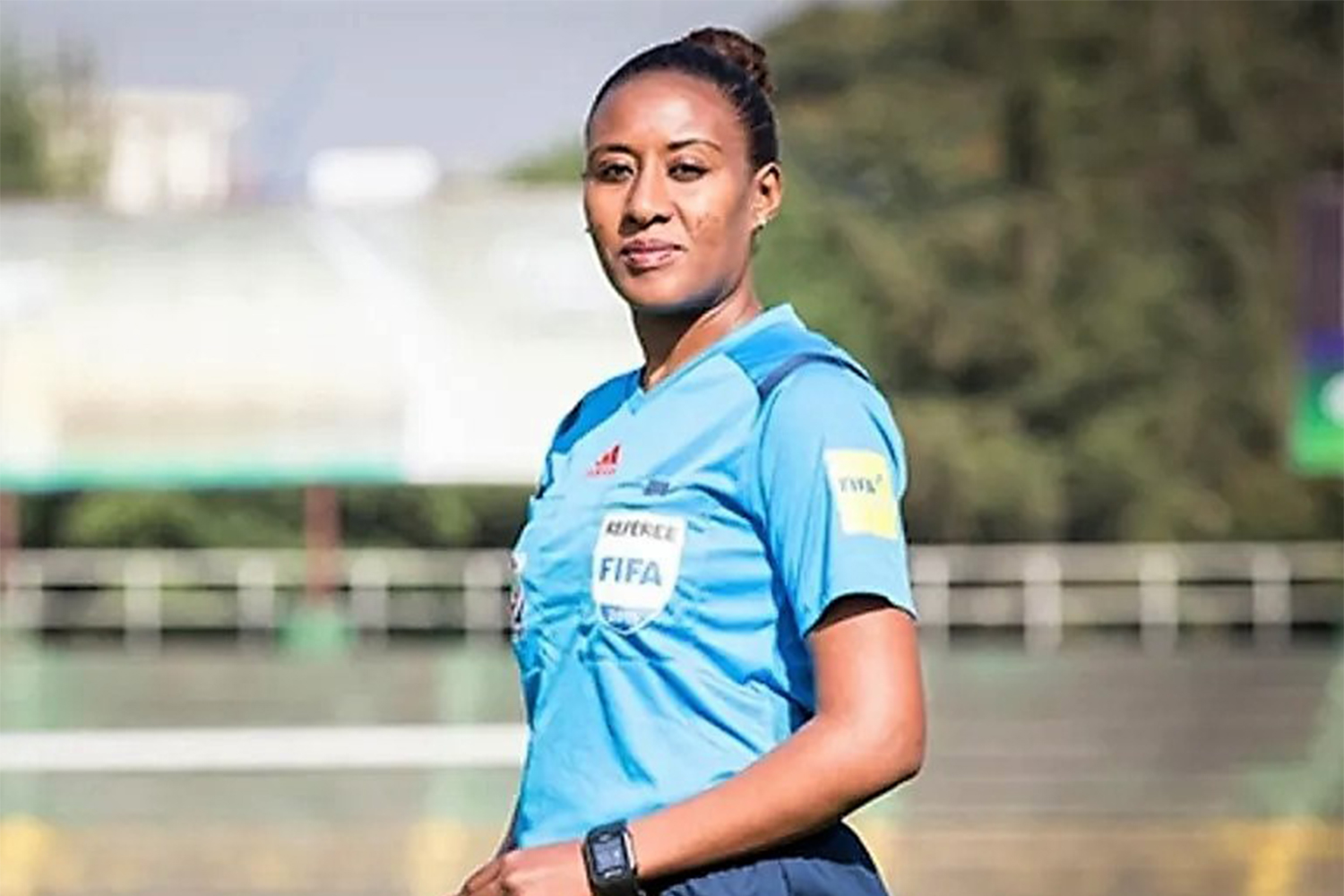 It is always exciting to see women breaking limits. Lidya Tafesse, a 40-years-old international football referee from Ethiopia is set to break a new record in African football. She will become the first female referee to officiate the sixth edition of the African Nations Championship (CHAN). The biennial event will hold from 16th January to 7th February 2021 in Cameroon. Lidya has always been on top of her game even before 2005 when she got her international recognition.
The aim of CHAN is to help boost local talent. Therefore, all the teams for the tournament must be composed of players that play in their respective local leagues. Ethiopia was earlier scheduled to host the tournament. However, due to unpreparedness, the right was given to Cameroon. Lidya Tafesse's inclusion in the tournament is a huge win for advocates of gender equality.
A peek into the early life of Lidya Tafesse
Lidya Tafesse has always loved sport from a very early age. However, she started as a basketball player. Although basketball was her first love, she developed more interest in soccer after attending a course by a football instructor. Shiferaw Eshetu, the CAF instructor at that time was able to acquaint local referees with the laws of the game. Consequently, this increased Lidya's interest in football.
Ethiopian referee Lidya Tafesse refereed today's @FIFAWWC match between Scotland and Japan. Represented #Ethiopia very well!

📸: @SoccerEthiopia pic.twitter.com/BOPKHLDNpx

— Positively Ethiopian (@PositivelyEthio) June 14, 2019
 Lidya Tafesse's first-ever referee experience was in 1992, in Meleke, where she refereed a men's game. Her performance in the game impressed most of her senior instructors. Lidya's strength, bravery, and agility were topnotch all through the game. It was after this game she realized her passion was actually in refereeing and not even playing football. That was when she made up her mind to pursue refereeing as a career. Consequently, she told herself that she wasn't just going to be a referee, but a referee with integrity
The challenges of a female referee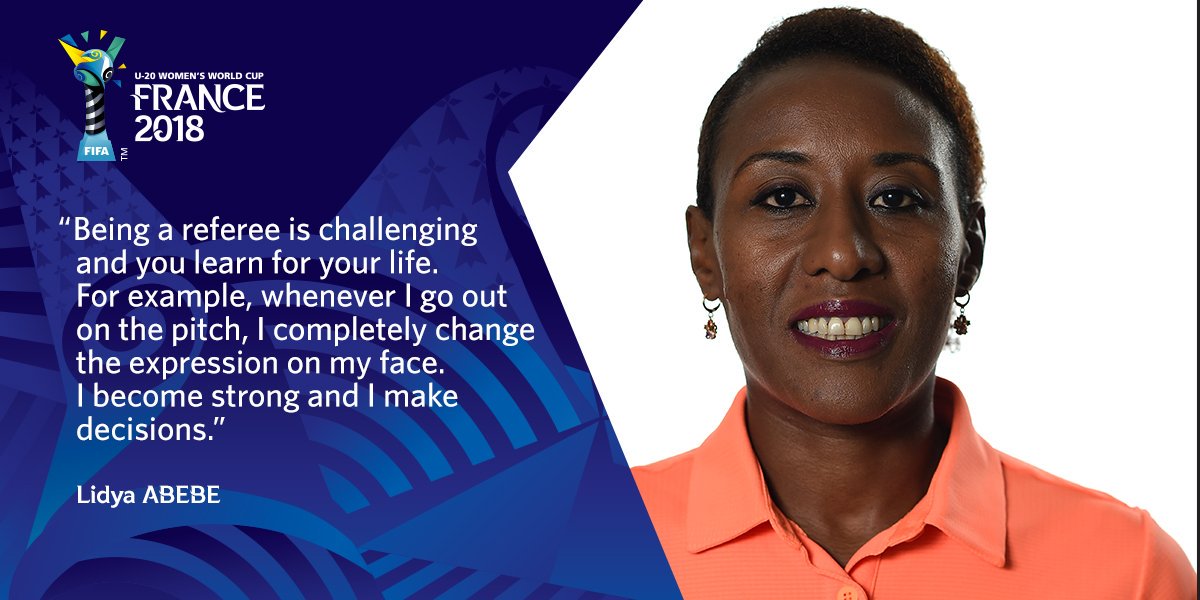 Stereotype remains one of the biggest challenges of a female referee in Africa. According to Lidya Tafesse, she has been denied jobs simply because she is a woman. Also, at every mistake people are always eager to call her out based on her gender. However, she pointed out that there is nothing different between male and female football. According to her, both genders play on the same field, using the same timing, and laws.
One of her greatest challenges was in 2013 when she was pregnant. This reduced her activeness in the game. However, she was so determined to go back into the field after putting to bed. Thus, she spent much of her time working out to burn out baby fat. According to Lidya, one of the most memorable matches she officiated was between Ivory Coast and Cameroon. That was her first match after recovering from a sprained ankle.
She is a strong advocate for men to officiate female games and vice versa. In 2006, during the African Cup of Nation, she officiated the Under-20 games between Nigeria and Liberia. She is the first Ethiopian female referee to officiate in an international arena.
Lidya Tafesse's zeal to inspire a generation of female referees
Lidya Tafesse will be leading assistant referees Mimisen Iyorhe (Nigeria), Bernadettar Kwimbira (Malawi), and Atezambong Fomo Carine (Cameroon) to the rescheduled CHAN 2020. According to reports, the referees will be in Yaoundé from 9th to 10th January 2021 for fitness tests and refresher courses. This is the first time a team of female referees will feature in the senior men's CAF tournament. According to the CAF Refereeing Director, Eddy Maillet,
Ethiopia's Lidya Tafesse will become the first African female referee to officiate at CHAN. She is part of the contingent of 19 center referees for next year's tournament that's slated to take place in Cameroon. PURE HISTORY. 👸😍👏 pic.twitter.com/6fJIGtppFz

— EMMANUEL JR ( Majesty)🥎⚾🏀 (@Majesty1jr) December 4, 2020
"The CHAN is the next senior competition after the Africa Cup of Nations, and it will provide a major platform for the female trio to prove that they are capable. It was interesting to see them compete for a spot in the final tournament with their male counterparts."
One thing is clear, Lidya Tafesse's success story has influenced and paved way for over 50 other female referees. She continues to dialogue with the Ethiopia Football Federation to give more female referees a chance to officiate male games. According to her, this will help them get better at their career. Obviously, there's no limit to what you can do irrespective of your gender.