Entrepreneur Spotlight: Can Damola Ogundipe's Political Startup Civic Eagle Change Election In Africa?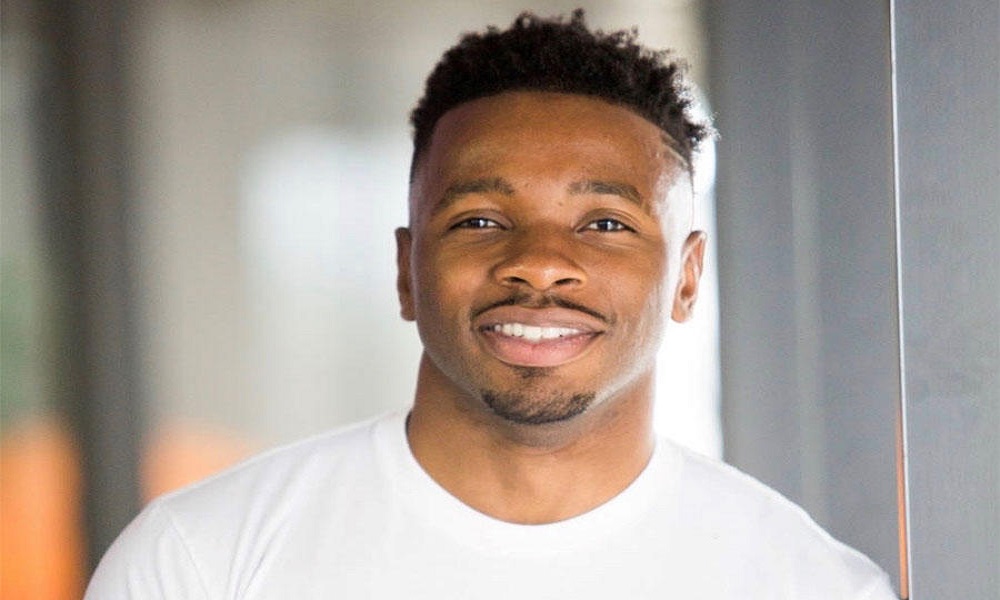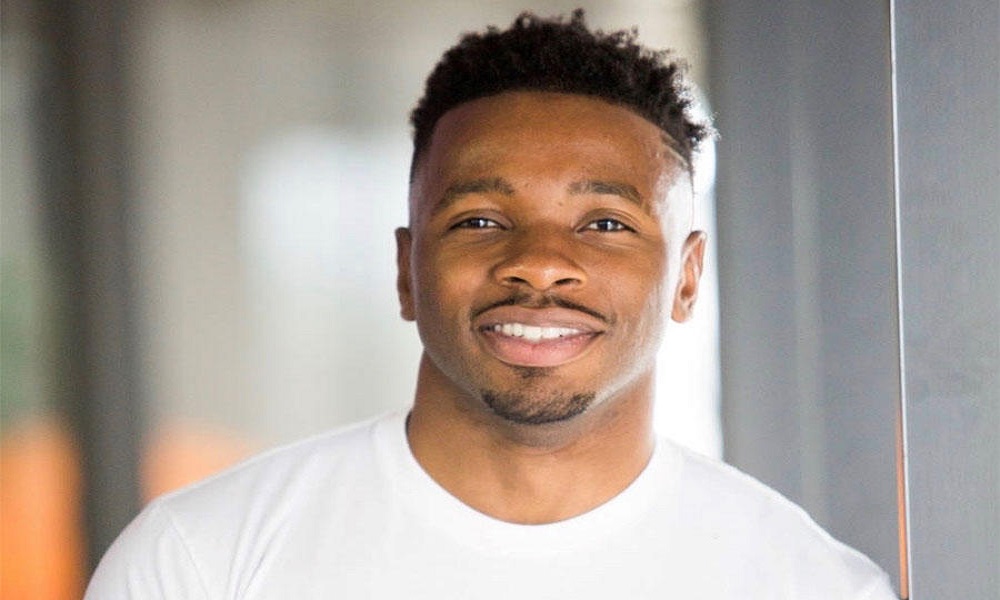 It's no secret that the democratic system in many nations across the world is in crisis. When it comes to legislation and policy, it's hard for many people to know exactly what is going on. People do not have a clear understanding of laws that impacts their life on a daily basis. Damola Ogundipe, a Nigerian immigrant in the US, spotted this as a business opportunity.
Together with Yemi Adewunmi, they founded Civic Eagle to democratize information around legislation and policies in the United States. In today's entrepreneur spotlight, we unveil Ogundipe's journey to success. We also tell you more about his early life, motivation to start the company, and his business lessons.
Who is Damola Ogundipe?
Damola Ogundipe is a co-founder and the CEO of Civic Eagle, a Minneapolis startup that was founded in 2015. Through this company, Damola aims to develop tools that will make democracy work better. He explains,
"I want to create a company that builds products that fix democracies—products that address transparency, corruption, lack of civic engagement, and distrust in the news and media surrounding politics."
Besides Civic Eagle, he co-owns Sky Resort Studios, a company that converts shipping containers into music studios. Ogundipe is a member of the board of directors at Silicon North Stars. He has also worked at Oxford Strategic Consulting as a senior consultant. In 2017, Damola Ogundipe was an Entrepreneur in Residence (EIR) for Google for Startups and CODE2040.
Damola Ogundipe Background
Damola Ogundipe was born and raised in Nigeria. At the age of six, he and his family relocated to Minnesota, US. He attended the University of Minnesota's Carlson School of Management. While at the university, he was an active football player and a member of the Minnesota football team. Also, he started a sneaker retail company while still a student at the university. He graduated in 2011 with a degree in finance. Since graduation, he has dedicated himself to tech entrepreneurial adventurers.
Motivation to Start Civic Eagle
Promoting better democratic outcomes was not only a business opportunity for Damola but also a personal agenda. As an undocumented immigrant, Damola spent years in an attempt to navigate the legal system in the US. So, together with Adewunmi, they thought about creating an app that would combine social justice and social media in order to simplify civic engagement.
Damola Ogundipe believed that communities can change the way they advocate for themselves if information about policies was accessible and made transparent. The Nigerian entrepreneur visualizes a world where citizens are heard and served genuinely. He saw technological advancements as an opportunity to make his idea a reality.
Damola Ogundipe's Civic Eagle Company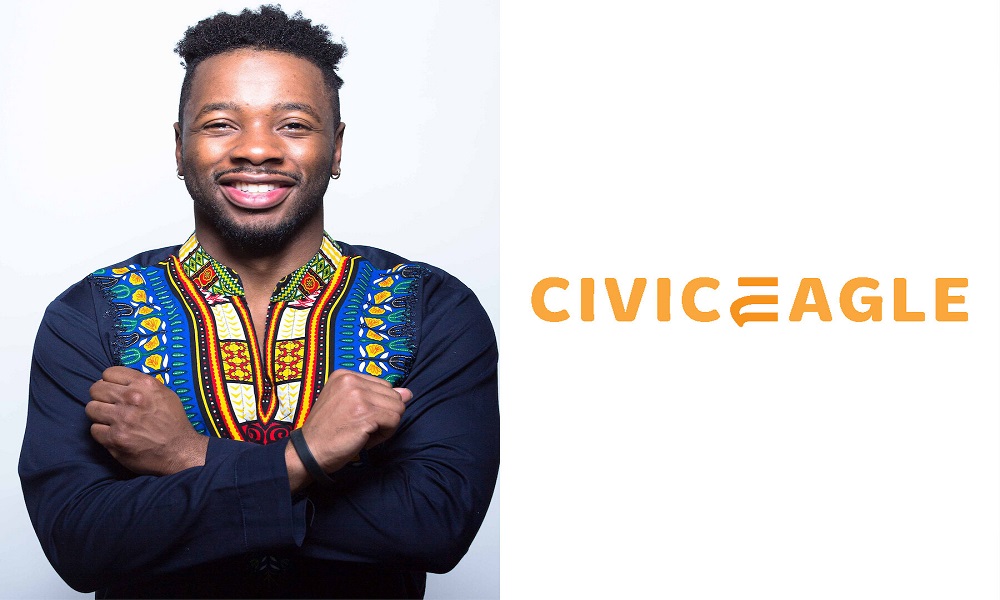 Driven by the belief that every person deserves an informed point of view regarding democracy, Ogundipe co-founded Civic Eagle. Initially, the company used an app to counter political apathy that was widespread in state and local matters. According to Damola,
"We wanted to create a world in which political information was easily accessible and would empower voters to take political action and become more civically engaged."
After three years, the company was still struggling, even after the CEO left other engagements to give it a single-minded focus. In 2018, the co-founders decided to create a new software product–Enview that has since transformed the company. Today, Civic Eagle's Enview software enables organizations and companies to track federal and state legislation.
Advocacy groups, nonprofits, organizations, and businesses discover, analyze, and track political and legislative information to facilitate decision-making and enhance performance. This enables policy advocates to concentrate on winning campaigns that help clients to promote improved democratic outcomes in society.
Challenges at the early Stages of Business
The greatest challenge that Damola Ogundipe encountered early in business was funding. The Nigerian-born contributed a part of his savings to establish the company. However, the initial capital was minimal and thus it didn't take the company to projected heights. The co-founders did not raise any money for two years.
Funding issues ended when the company won an investor cheque through Google for Startups. Afterward, the founders went on to raise $500,000. Then, Techstars, a startup accelerator, transformed everything by providing consistent mentorship and a competitive environment to push them harder and faster.
The Success of Civic Eagle
Civic Eagle is offering policy professionals the most modern, user-friendly, and future-of-work style solution. The company is working with organizations that are helping to solve the problems of immigration in the US. These organizations use Enview software to do that. The service makes them more effective in reporting, monitoring, and partnering on policy work.
Going forward, Civic Eagle aims to make policy collaboration more effective and smoothen legislative tracking processes. The company aims to provide better legislation and policy information to researchers, activists, and the public. Also, it seeks to offer tools that will help to increase engagement and reduce barriers to participation.
5 Business Lessons from Damola Ogundipe
Through Civic Eagle and other businesses, Damola Ogundipe has learned the following lessons. However, these lessons are not for him alone. He shares it with his audience every time he has the opportunity to speak.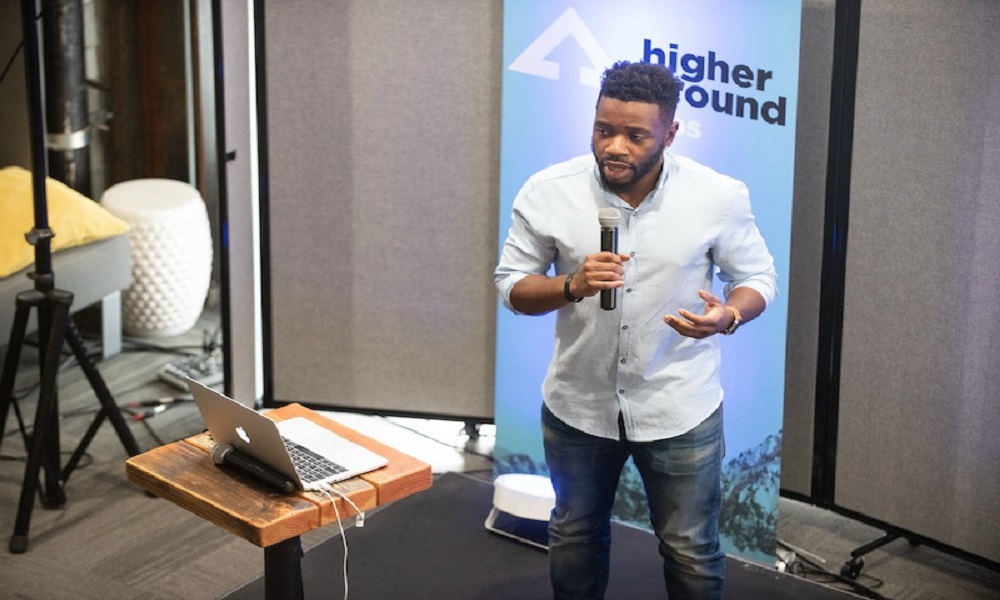 #1. Create rules and norms
If you have already hired your first employee, you should begin creating a worker guidebook. Ensure you spell out the rules and norms that govern employees and your business operations. Document the repercussions that will apply to those who break the set rules and norms. This is a great way to ensure that you have disciplined personnel at the workplace.
#2. Lead by example
According to Damola, an entrepreneur should practice what he or she preaches without making excuses as the founder of the business. This includes following the set norms and rules. Doing that motivates employees to observe the documented rules, knowing that no one is exceptional. For instance, if the rules say that the employees should not eat in the course of a video call, adhere to that even if you are the boss.
#3. Meet in person regularly
According to Damola Ogundipe, doing a remote business doesn't mean that the team should not connect physically. Meeting physically enables the team to socialize and build trust with one another. This helps to create the sense that everyone is recognized and valued. When employees create a strong bond with each other, there is a likelihood that they will be more productive. For instance, you can have your team meet at the beginning of each quarter of the year for three to four days. During this time, let your team members participate in team-building activities.
#4. Choose the software to use wisely
There are many types of software out there and identifying one that will work for you is challenging. You need to choose wisely to really acquire a tool that will serve the purpose. Begin with one that meets the current needs of your business. Then, upgrade as your business grows and as finances allow. For example, test the available online meeting applications such as Google Meet and Zoom to know the one that works well for you.
#5. Not everyone can work well remotely
It can be difficult to hire employees to work remotely. A lot of discipline goes into working effectively away from the business office. Sometimes, the most experienced employees may not perform as expected in a fully remote setting. So, prioritize hiring people with experience of working remotely and on their own. If your best hire lacks the experience to thrive remotely, create a new hire onboarding strategy. Incorporate assessment parameters to gauge their performance from time to time.
Conclusion
Like other parts of the world, African nations are developing and enacting legislation and policies across quicker than ever. Many countries are making effort to establish a clear legislative framework in different levels of governance and leadership. But some politicians in Africa perceive law as an obstacle when it comes to realizing their political interests.
As a result, some fail to act in accordance with the law. Others create a reality that doesn't exist in the law. Such happenings undermine the rule of the law, which is essential in advancing democracy. Indeed, disinformation is a major threat to democracy in many African countries. One of the ways to counter disinformation is civil education. This is an area that Civic Eagle can contribute significantly particularly when it comes to organizing and conducting elections.