Entrepreneur Spotlight: Three College Students Think Out Of The Box To Create OMG Digital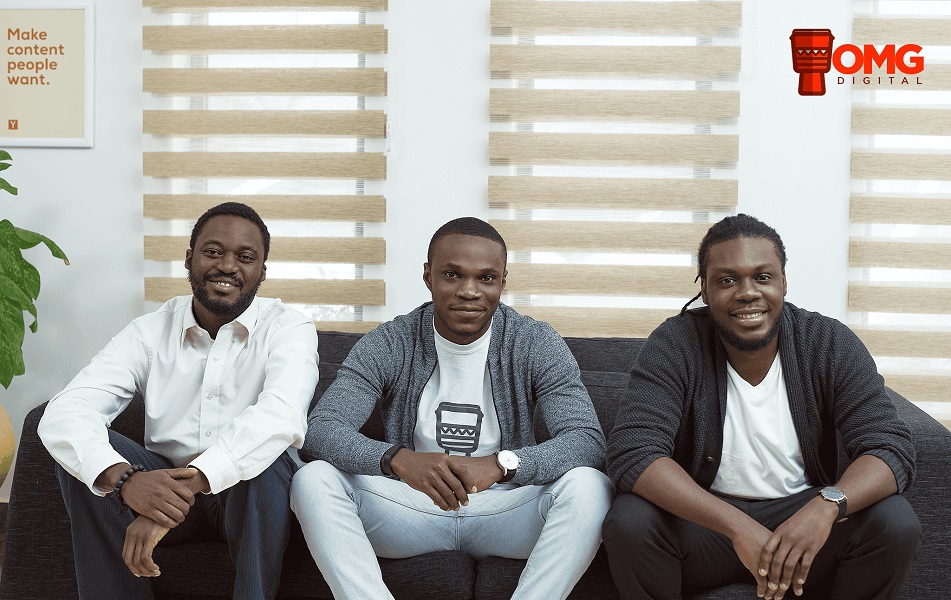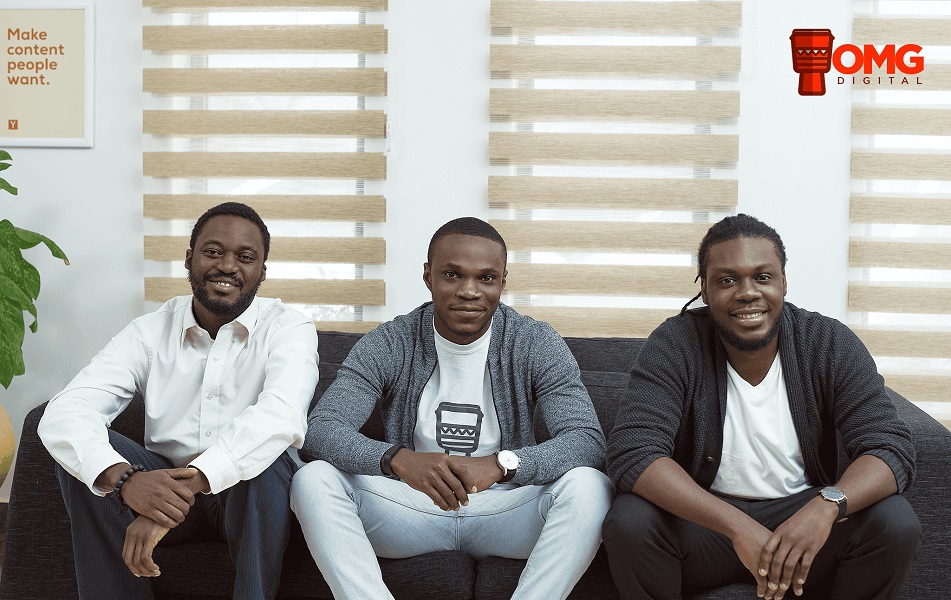 OMG Digital is a brainchild of three college students from Ghana. Dubbed the "BuzzFeed of Africa," the media platform aims to become a leading entertainer for African millennials worldwide. The interesting thing about this digital company is that, in the beginning, its founders didn't consider it as their main project.
So, they also launched a microlending platform and focused on it. However, it didn't survive because of funding challenges. At that point, the three had no other option but to revert to their media platform. Currently, OMG Digital has a huge loyal audience from around Africa. Today, we walk you through the encouraging success story of OMG Digital founders—Ghansah, Boampong, and Mensah.
What is OMG Digital?
OMG Digital is an online media company founded in 2016 by Dominic Mensah, Prince Boakye Boampong, and Jesse Arhin Ghansah. Based in Ghana, the digital company publishes lifestyle and entertainment content targeted at Africa's millennial population. Currently, it has two digital brands.
The first one is OMGVoice that is active in three African countries: Ghana, Nigeria, and Kenya. The second is Servepot, a culinary brand that publishes content on African recipes and food culture. The mission of the media platform is to develop influential and powerful African digital medial platforms and brands.
OMG Digital makes money through digital marketing. Currently, banner ads make up 80% of its ad sales. Its rapid growth has drawn the attention of large advertisers. So far, the media company has partnered with various companies including Coca-Cola, Pringles, Philips, KFC, and Huawei on sponsored content and marketing campaigns. About 6o percent of the company's audience are millennials aged between 18 to 24 years. The company targets Africa's 250 million millennials.
How did Y-Combinator Program influence OMG Digital Founders?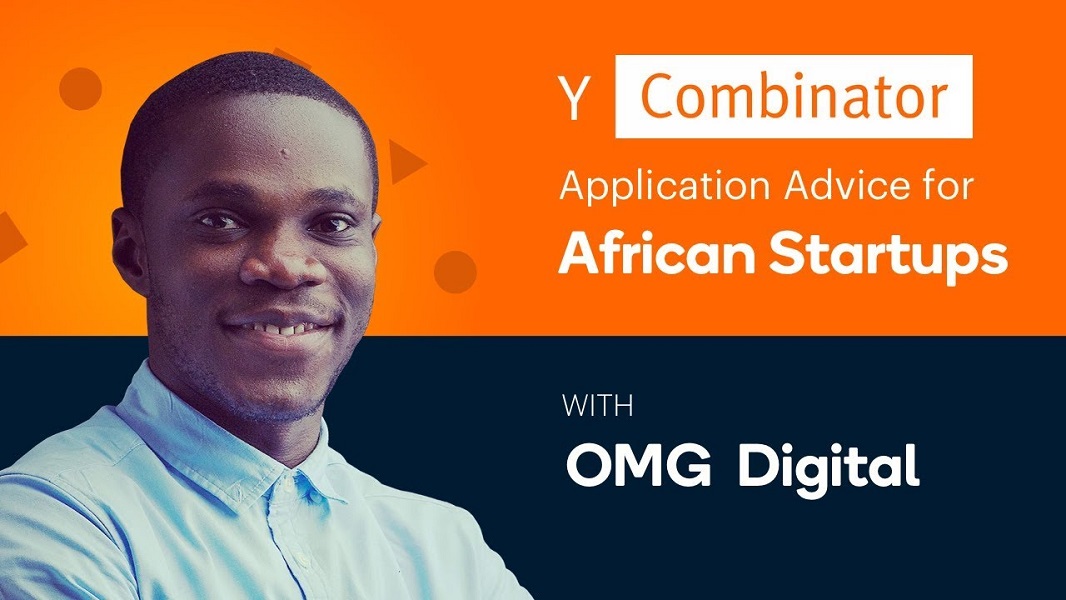 Ghansah, Boampong, and Mensah are graduates of the Y Combinator's startup accelerator program. This program offers startup lessons to help entrepreneurs get started with their businesses and achieve success. For the founders of OMG Digital, their main takeaways were to always make effort to talk to customers. Also, it is important to obtain feedback and adjust accordingly. Ghansah said,
"The main takeaways we've gotten from YC in general are to talk to your users and paying attention to your core metrics + feedback and adjusting accordingly. That's how you build a product and company people love. YC also pushed us to move very quickly and take bolder steps in conquering our markets."
How has OMG Digital transformed Digital Publishing in Africa?
When the company started as OMG Ghana (which later became OMG Digital) in 2012, traditional media companies dominated the digital media space. These companies were just trying to reinvent the print experience online. So, the content they produced was largely politics and hard news.
However, OMG Digital founders recognized the yearning among millennials for entertainment and social content. By creating this type of content, the digital media company has inspired several other millennial-focused media companies on the African market. Now, almost every medial company is striving to create and distribute social content on social medial platforms. OMG Digital has inspired some Western digital media companies to test out the Sub-Saharan Africa market.
Motivation to start OMG Digital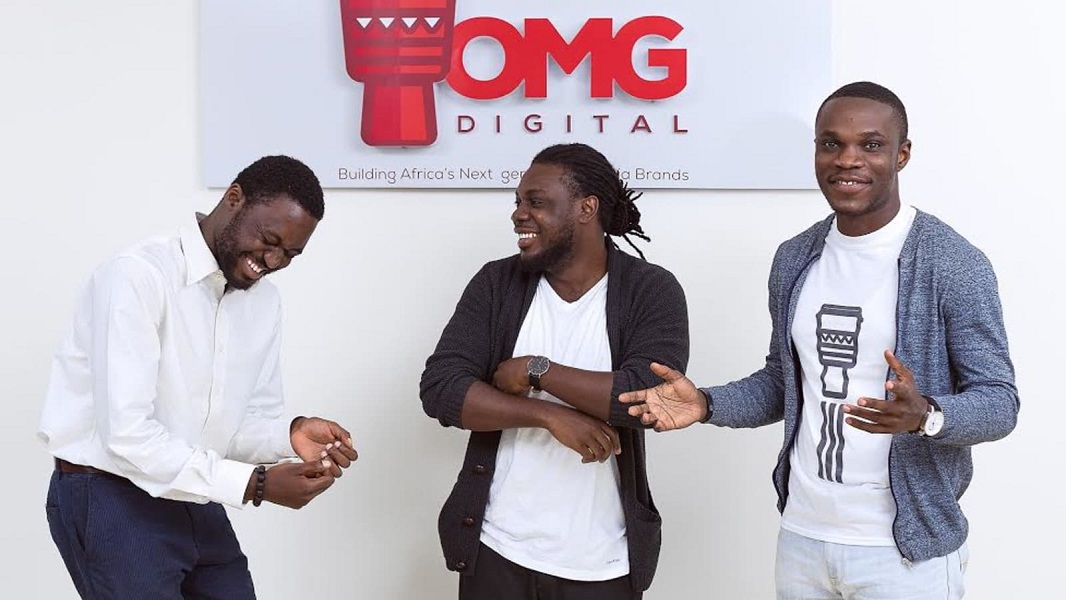 Ghansah, Boampong, and Mensah established OMG Ghana in 2012 while in college. Back then, smartphones were becoming popular in Africa. So, after acquiring smartphones, they could not find interesting content to read. Ghansah recalls,
"It was really frustrating for us because we would go online and all the content was just boring news and politics and stuff. Most of the people online back then were youth like us. BuzzFeed and Mashable were doing things for millennials, but we couldn't really relate to their content, so we created something for ourselves."
Consequently, they thought about creating lightweight content for young people like themselves. Since smartphones were penetrating quickly and Facebook was also becoming very popular, the three resolved it was time to launch their company. Thus, they found OMG Ghana. Surprisingly, they did not perceive this company to have great potential.
So, alongside OMG Ghana, they decided to establish a microlending platform. But the lending company soon experienced funding challenges. At the same time, OMG Ghana was growing and getting more readers. When it started to earn them some money, they registered it as a media company and resolved to focus on it.
Challenges of Running OMG Digital
Right from the start, access to funding was a huge challenge. In the beginning, the co-founders didn't realize the growth they had anticipated. This is because they didn't have enough money to do all that they had planned. So, they would reinvest the profit back into the business.
But the co-founders continued to seek funding nationally and internationally. Their efforts bore fruit in 2017 when they fundraised $1.1M from several international investors including Comcast Ventures, M&Y Growth Partners, and Kima Ventures. These funds helped to expand the company and scale operations.
Another challenge was the diversity of the continent. So, producing content that was relevant to different communities was a challenge at the onset. However, this challenge was resolved with time as the company hired staff from different regions in the continent.
OMG Global Success
Since its inception, the OMG Global website has a total monthly view of more than 90 million. Today, the media company boasts of 4.5 million readers each month. The company is now present in three countries in Africa—Ghana, Nigeria, and Kenya. So far, OMG Global has published over 20,000 contents. Also, it has over twenty content curators from Africa. With this team, it is easy to create relevant original content.
Expansion plans
The digital media company aims to market its content to English speakers in Africa before extending to French-speaking countries. This is because English speakers form the largest population of internet users. So, OMG Global plans to extend its reach to more English-speaking countries in Africa.
Firstly, the company plans to launch its brands in South Africa, Tanzania, Uganda, and Zambia. With this market, it aims to reach 70% of the total millennial market in Africa. The next step will be to roll out its services continent-wide. The media platform wants to produce more video content in the future. Also, it has plans to create travel and technology content as it grows.
5 Business Lessons from OMG Global Co-founders
1. Act on Feedback
Ghansah emphasizes that customer feedback is very important. By analyzing your feedback, you can know what is lacking in your offerings. Thus, acting on customer feedback can help you adjust your products and make them relevant to your clients. Remember, the ultimate goal is always to enhance customer satisfaction.
2. Look for gaps in the market
Business is all about delivering value to your customers. Before you venture into your field of interest, conduct some research to identify the gaps in the market. Mensah says that is exactly what they did before establishing OMG Global. Research helps you to identify people's needs that are not currently available. Once you establish a need, set up your business and fulfill that need.
3. Be accessible
Customers become loyal to businesses that are accessible when issues arise. Sometimes, your clients will want to seek assistance, clarification, or even to speak out about their concerns and problems. So, make sure to put in place channels through which your clients can reach you. That way, you will be accessible when they need to talk to you.
4. Pay attention to numbers
In business, numbers mean everything. You need to have more clients to make more sales and money. So, depending on your business, invest in having as many clients as possible. Develop a clear roadmap on how you will get to your target audience. Once you reach them, aim to convert them into clients or buying customers.
5. Any business needs patience
No business grows overnight. It takes time to get investors and clients as well. In the beginning, investors may not believe that your idea will work. Some will only be convinced to fund your business once you get some loyal clients. Similarly, some clients will not trust your services just because your business is new. In all these instances, you will need to have a lot of patience.
Conclusion
OMG Global is making a significant impact in serving the huge demand for digital content in Africa. Nonetheless, there are still many opportunities in digital publishing and other fields that young entrepreneurs can exploit. We hope that the success story of Dominic Mensah, Prince Boakye Boampong, and Jesse Arhin Ghansah serves as an encouragement that will spur you to success.