Returnee Spotlight: How Henri Nyakarundi Returned To Rwanda To Alter The Digital Space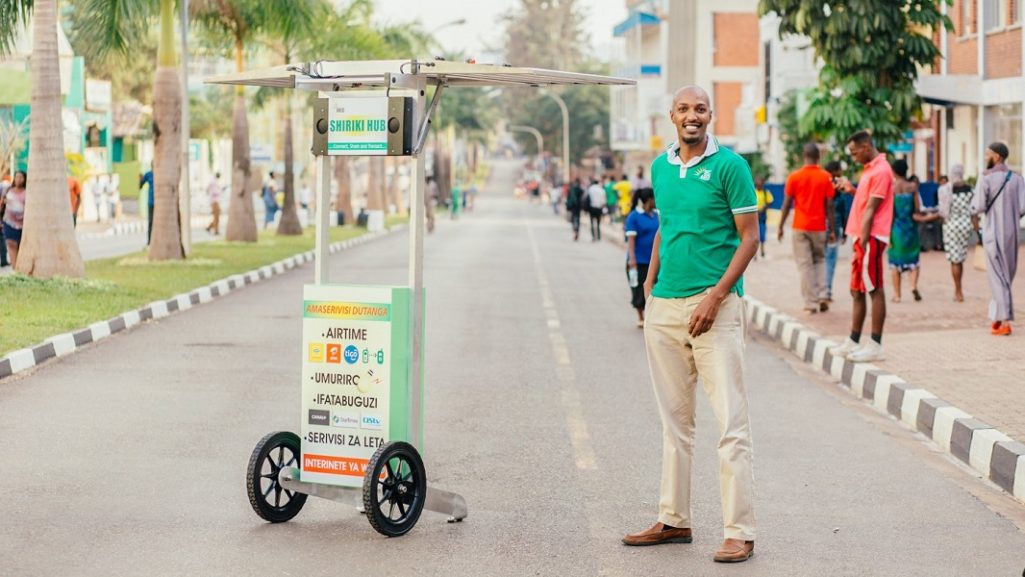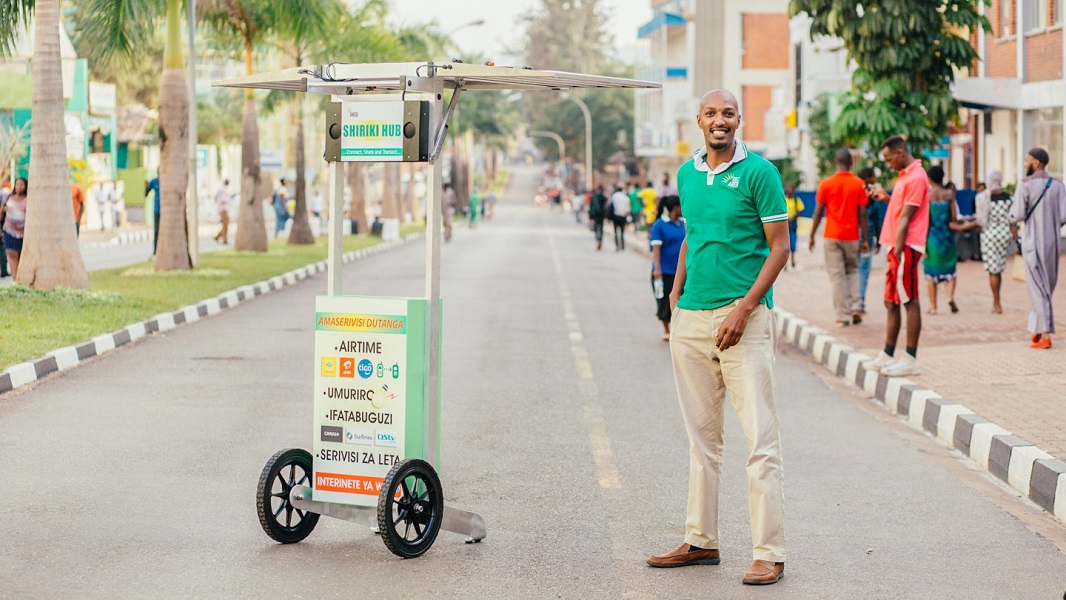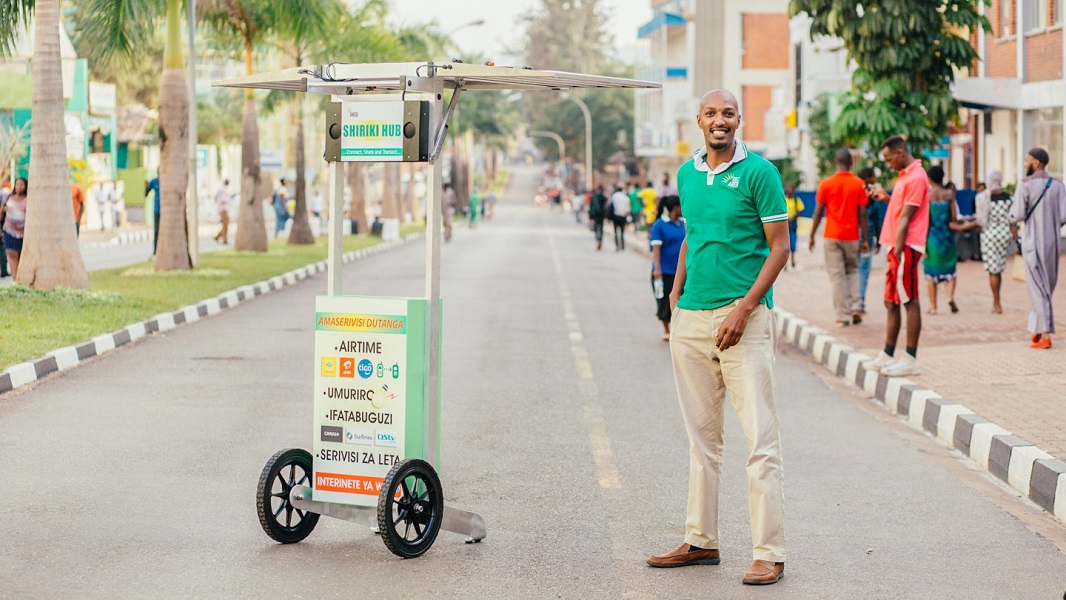 The energy and technology sectors in Africa have for long been controlled by large companies. Nonetheless, their services have largely remained in the urban areas. Many people in rural and remote areas still struggle to charge their phones and access stable internet. But the case for many residents in rural Rwanda is different, thanks to
ARED
. Founded by Henri Nyakarundi, this tech company is capitalizing on green energy to offer energy access and connectivity to Rwandans.
Where does ARED operate in Africa?
Currently, ARED is present in four African countries. These are Rwanda, Uganda, Ivory Coast, and Burkina Faso. Plans are underway to open two other offices, one in Nigeria and the other in Senegal.
What Entrepreneurial Advice does Henri Nyakarundi Disagree With?
Henri totally disagrees with the idea that one needs to acquire an MBA to do business and become a successful entrepreneur. His view is that you simply need to learn the market well and be very flexible. Of course, you need to learn some business techniques here and there to stand out. According to him, you can acquire that without pursuing an MBA. He argues,
"You don't need to have an MBA, especially in Africa. Because any educational program for business tries to box you into specific ways to do business. But in Africa, it is such a fragmented market, it's such a volatile situation. Because everything is different—you have to be very adaptable, you have to learn quickly. You just don't need to have an MBA to be successful in business."
Background and Journey to the US
Henri Nyakarundi is a speaker, mentor, strategist, and entrepreneur from Rwanda. After spending his early years in Rwanda, He moved to the United States in 1996. He joined Georgia State University the following year to study computer science.
After graduating in 2003, he soon discovered that working from 9 to 5 wasn't his calling. Entrepreneurship was deeply entrenched in his heart. He got into business and over the next 10 years, he established and ran transportation and trucking businesses in the US and Burundi.
He founded UMG Logistics LLC in the US. His vision for this trucking company was to reduce the challenges and hurdles linked to the industry such as breakdowns, maintenance, and increasing fuel cost. Before starting this company, Nyakarundi had established UMG Transportation, an equipment rental company, in Burundi.
Reasons for Henri's Return to Africa
After running his companies for several years, he realized that his true passion was in the green sector. Consequently, he started thinking about establishing a tech company—which morphed to ARED. He planned and worked on it for about three years.
Around that time, Henri started thinking about Africa more seriously. He knew that the continent has so many business opportunities and there was a lot that he could do. Also, he saw the transformation that was happening back home and decided to be a part of it. Subsequently, he decided to establish his tech company in Africa.
Now that he wanted to pursue his passion in Africa, he closed down his trucking and transportation businesses in 2012. Henri Nyakarundi returned to Rwanda in 2013 to start and run his technology company full time.
ARED Tech Company
ARED intersects renewable energy and deep tech technology. Led by the CEO, the company operates as a distributed edge network platform that brings digital storage, applications, and other network resources nearer to users.
The tech company optimizes agent networks and also develops smart WIFI solutions for restaurants, malls, retailers, and other SMEs. There are four main technologies at the core of ARED namely:
Smart offline/online WIFI solution, which is used to localize in digital content distribution
Mobile application platform that supports digital services
IoT platform for monitoring businesses
A solar kiosk that combines all the company's technologies into a single solution
Henri Nyakarundi's disruptions and success
Since its inception, ARED has been operating as a digital enabler. This is by transforming the way people in rural, semi-urban, and refugee camps access digital information as well as pay for services digitally. The company offers three main tech solutions; High-Capacity Mini Server, Smart Solar Kiosk, and Shiriki Hub Mobile App. Henri's company is the pioneer of a portable Smart Solar Kiosk in Africa. This solar kiosk has a built-in mini server that can charge 20 to 30 mobile phones simultaneously.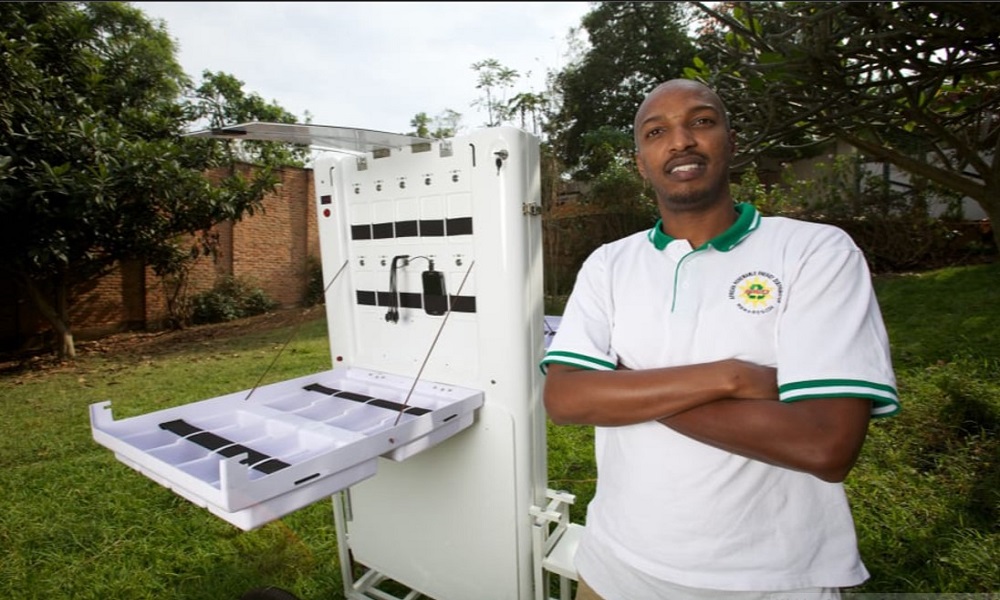 His initial idea was a solar kiosk for charging phones. He wanted to create micro-franchises for women and people with reduced motor skills. Between his estimates and reality, he quickly understood that the local purchasing power would not make his kiosks profitable. Subsequently, he decided to expand the functionality of his kiosk to increase the sources of income for franchisees. The portable Smart Solar Kiosk can charge phones, provide Wi-Fi, pay numerous bills, and provide administrative services. Today, more than 80 kiosks are in operation in Rwanda.
Challenges that ARED is Tackling
While Internet access prices have been dropping in other parts of the world, many people in rural and semi-urban areas in Africa struggle to access the Internet. However, ARED is using modern technology to bridge this gap in Rwanda.
Africa struggles with unreliable access to energy. People in rural and remote areas are mostly affected. This energy gap denies people in rural areas the freedom to charge their phones and connect with the rest of the world. ARED is addressing this challenge in Rwanda by offering alternative and affordable energy solutions.
The rising unemployment and social inequality is another problem that the company is tackling. It is doing so by creating micro-entrepreneurship opportunities particularly for women, refugees, and people with disabilities.
Most African use smartphones to connect to the Internet. However, most of those devices are low-end smartphones that are characterized by low internal memory and low processing power. This may not be a big issue when it comes to basic functions like calling and texting. But it limits internet usage, particularly the capacity to perform multiple downloads and store videos and photos at will.
What Henri Nyakarundi Thinks about Africa
Nyakarundi argues that Africa needs powerful tech solutions that will enable Africans to fully participate in the current digital revolution. If these challenges are not addressed, many Africans might not use the current digital ecosystem to their advantage.
In addition, Henri believes that sustainable green housing is one of the next big opportunities in Africa. This is continent's population is growing rapidly. He notes that the way homes are currently built is not sustainable. He plans to use his farm as a greenhouse testing ground before commercializing the idea.
Conclusion
Henri Nyakarundi believes that the tech sector has huge potential in Africa. Through his company, he is developing sustainable tech solutions tackling energy and internet problems in the continent. As he extends his services to other African countries, he demonstrates that Africa has got everything it needs to tackle the continent's burgeoning problems. Do you think African governments are doing enough to support entrepreneurs? We would love to hear your views in the comments section below.