Afronista Spotlight: 11 Things You Didn't Know About Mercy Thebe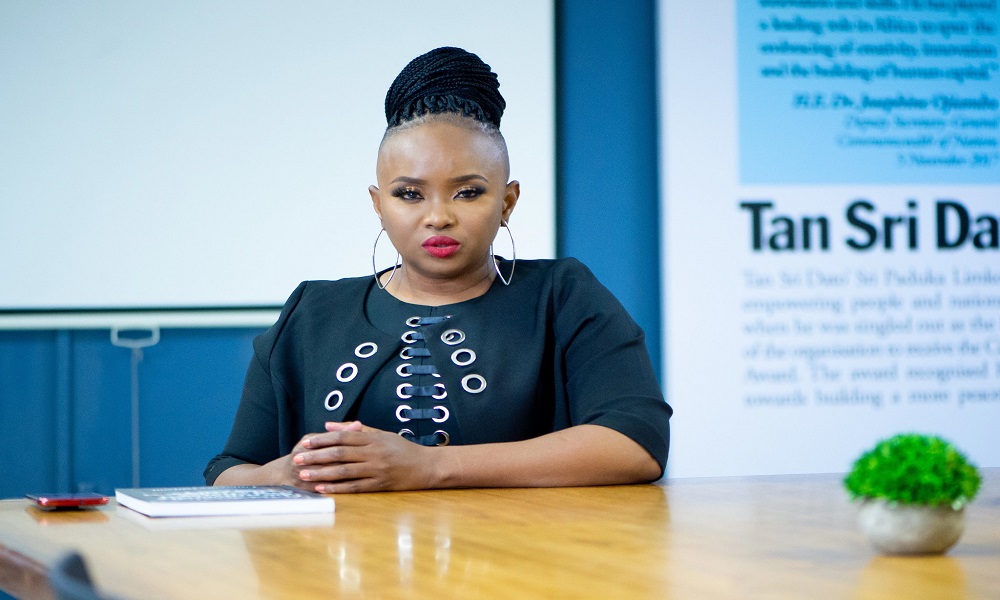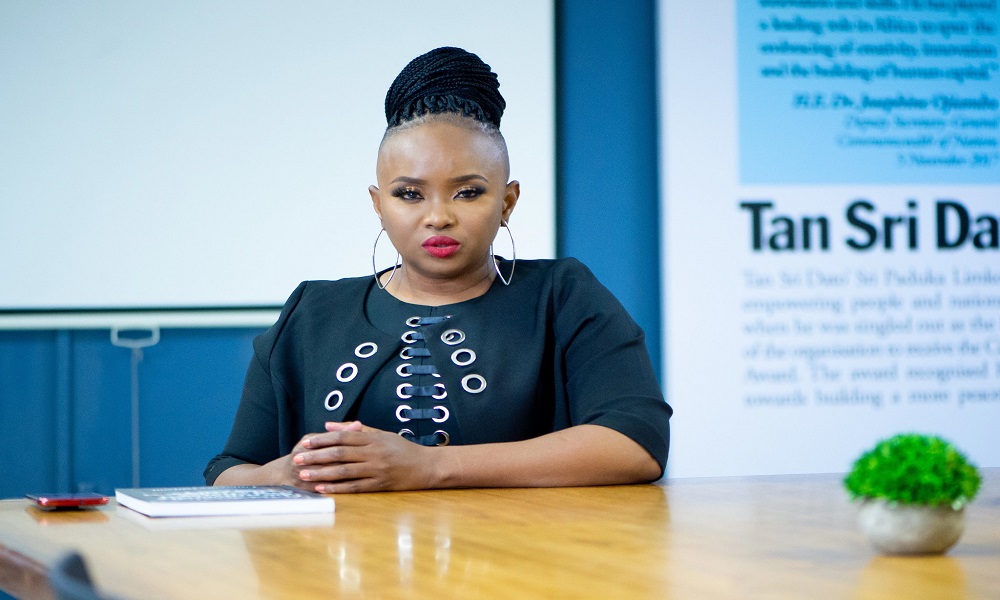 Being a socialite is an influential and powerful role. Some socialites come from a privileged, wealthy, or aristocratic background. Others work their way up the social ladder to become famous. Many young socialites in Africa have risen to the top of the social scene through their impeccable charisma, mannerism, and fashion taste. One of them is Mercy Thebe.
She is one of the top socialites in Botswana. Mercy has an outstanding reputation not only because of her fashion taste but also her impact in the education and business world. In our Afronista Spotlight today, we tell you 11 things you don't know about her. First things first, let's take a look at what she does and how she got to where she is today. Enjoy the read.
Who is Mercy Thebe?
Mercy Rebaone Thebe is a digital media influencer, brand strategist, corporate PR expert, and events management expert. She is the Regional Director of Corporate and Media Relations at Limkokwing University, Botswana campus.
Her role extends to two other campuses that are located in Lesotho and Swaziland. This hardworking, focused, and vibrantly driven young lady is among the pioneering staff of Limkokwing University in Botswana. Mercy is also a managing Director at BrainFuse Group Botswana.
The socialite was born and raised in Francistown, which is Botswana's second-largest city. She acquired primary and secondary education in her country. In 2001, she joined Limkokwing University in Malaysia and graduated with a Bachelor's Degree in Mass Communication.
Limkokwing University Botswana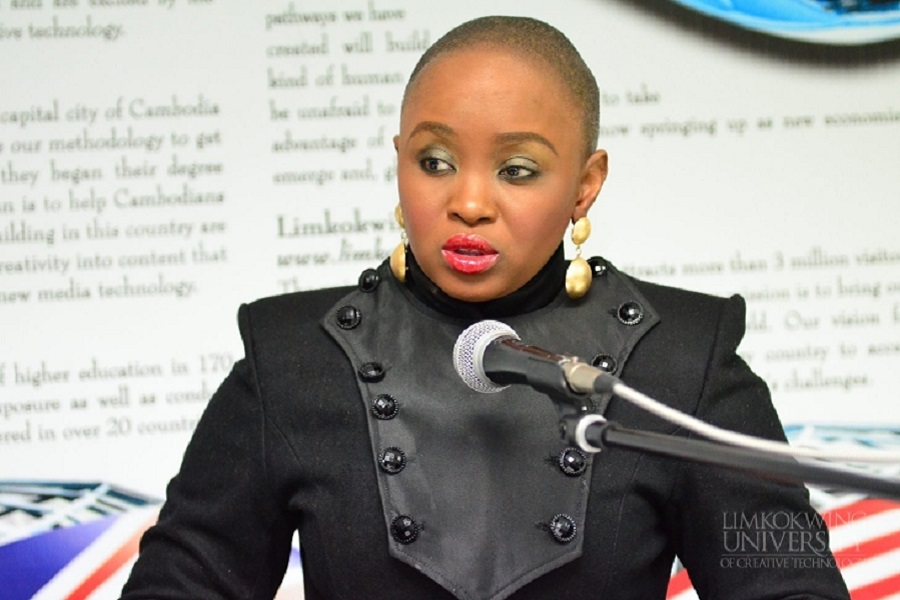 Soon after graduation, Mercy Thebe learned that Limkokwing was planning to establish a campus in her country. Subsequently, she applied for a job and was hired as the head of corporate and media relations. The Malaysian University launched the
Botswana Campus
on May 14, 2007.
Since she was already a model by that time, she became the face of the new campus in Botswana. Thebe worked hard and made the institution visible and very competitive in the country. Some people commended her for giving the university an element of flexibility and not making it so strict.
Also, she is applauded for making the university more active on social-corporate platforms and creating academic partnerships in Botswana. Thebe enrolled again at Limkokwing University for a Master's Degree in Communication Advertising & Public Relations.
She completed her postgraduate studies and graduated in 2017. That said, you would be wrong to think that you have known everything about Mercy Rebaone Thebe. Let's now look at what many people don't know about her life and career.
11 Things You Didn't Know About Mercy Thebe
1. She's never left behind regarding the latest fashion trends
Thebe is a fashionista who always keeps pace with the latest fashion trends. Some time ago when the military look was trending in Gaborone, this beautiful mama wasn't left behind. Wearing trendy and latest fashion outfits helps her to attract social media masses and gain lots of attention in Botswana and beyond. That is one of the ways she maintains her high status in the social scene and brands herself in the public.
2. She saved thousands of pulas by being bald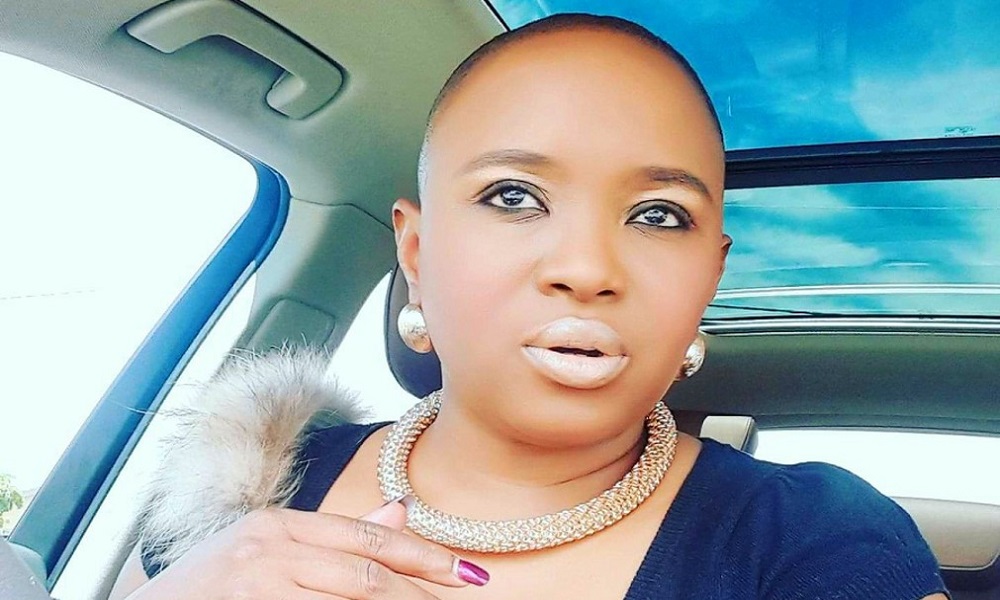 In 2015, the communication expert shaved her hair. This caught many of her fans by surprise. To her, it was a conscious decision, but nobody saw that coming. All along, the Botswanan socialite used to wear the latest hairstyles.
Based on her lifestyle, many knew that she had an expensive taste for what she wore on her head. Many of her fans took to social media to discuss her new look. As time went by, one of her friends became curious and asked her what she had saved by shaving her hair.
Thebe replied, "thousands of pulas. Like literally". Until today, the bald celeb from Botswana oozes lots of confidence and is always posting her pictures on social media. Even without her crown on, she still looks stunning.
3. She received the Pioneering Leadership Award for excellence
During the Limkokwing Inaugural Graduation ceremony held in Botswana on Jan. 19, 2008, Mercy Thebe received the Pioneering Leadership Award. The founder and president of Limkokwing University, Dr. Tan Sri Lim Kok Wing, presented this award to Mercy for her excellence in service.
4. Mercy Thebe was a professional model in university
While studying mass communication at the Limkokwing University in Malaysia, she started modeling and soon after became a professional model. While studying, she also participated in advertisement campaigns and represented several companies including Malaysia Airlines and Coca-Cola.
5. She looks up to several successful women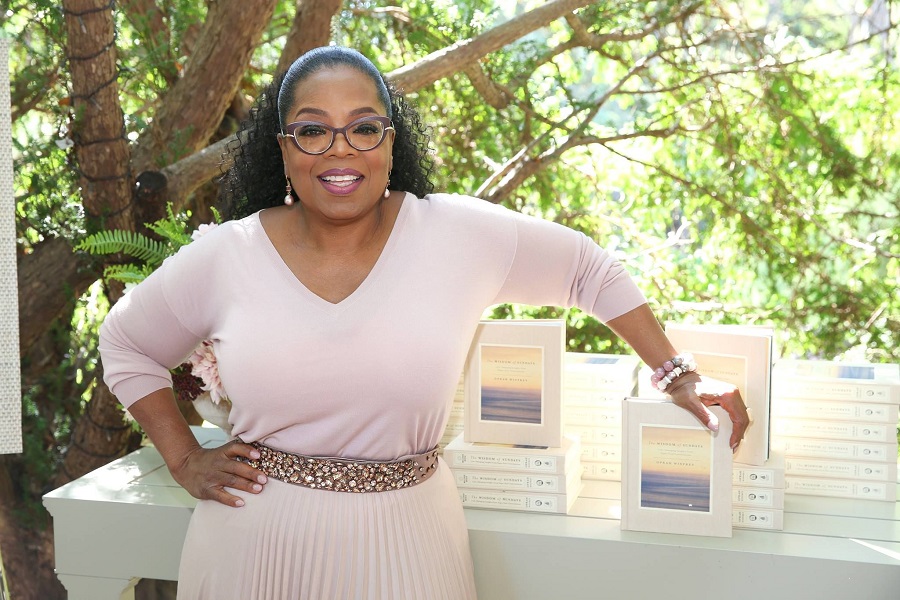 As a young woman yearning to rise to greater heights, Mercy looks up to her mother Grace Thebe. In addition, she admires Oprah Gail Winfrey, an American actress, TV producer, and talk show host. She also looks up to Basetsana Kumalo, a South African TV personality, and Kimora Lee Simmons who is an American model, TV personality, fashion designer, and entrepreneur.
6. The Botswanan socialite is a mother
Mercy Rebaone Thebe is a doting single mother of two. Being a socialite and at the same time having a demanding career is never easy. Nonetheless, she always creates time for her son and daughter.
7. She dated Kwaito star Mapetla
Mercy once dated Mapetla, whose real name is Thabo Ntirang. He is a popular Kwaito musician from Botswana. Mapetla commands a huge following particularly ladies because of his deep voice and sexy moves during performances. He is the father of Mercy's son, Weno. The two parted ways and decided to move on with their lives.
8. Socialite Mercy Thebe is currently dating Mopati Babutsi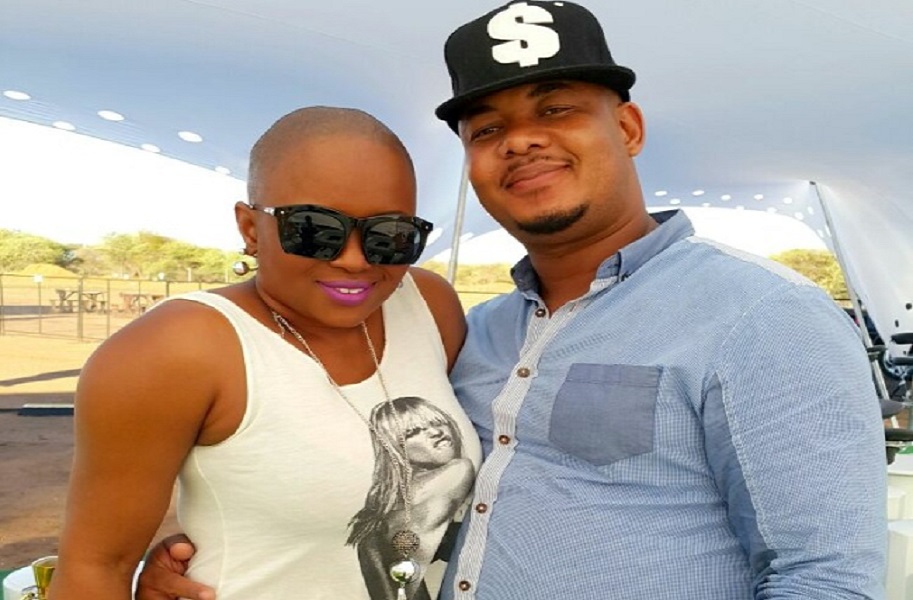 For quite some time, Mercy kept the identity of her new boyfriend away from the public. But she would hint to her fans that there was a special guy in her life. It didn't take long before they discovered that the mysterious man was Mopati Babutsi. These two love birds attend events together.
Mercy's man can't help but post pictures of the two on social media whenever they are together. The two have a major thing in common—each has two children. Besides, they have had faded relationships and breakups. Perhaps these commonalities will strengthen their bond more in the future.
9. Her exes support their children
Although she parted ways with the father of her son and that of her daughter, the two dads still support the raising of their children. This is definitely what every single mother would love to see the father of her kids do.
10. She is a co-founder of Mophane Wa Makomoto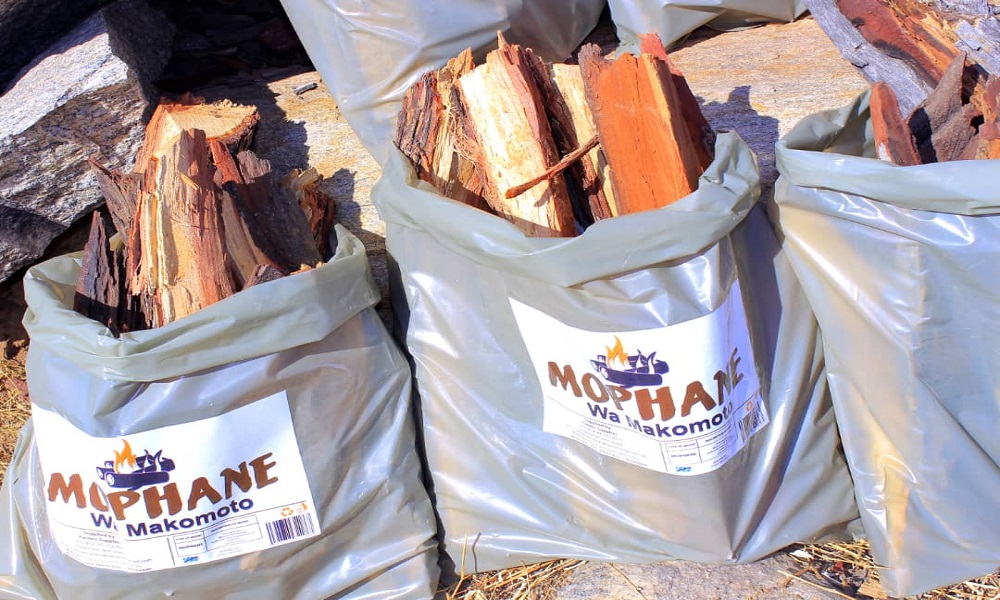 Mercy is one of the founders of Mophane Wa Makomoto. This is a business concerned with supplying premium firewood in Botswana. They obtain firewood from companies that comply with forestry regulations so as not to heighten deforestation in the country.
11. Mercy used to be fascinated by the late Michael Jackson
While growing up, Mercy used to be intrigued by Michael Jackson. According to her, he was a great entertainer. She was inspired by the American pop star's energy and desire for excellence in music. To date, she has watched many documentaries and read many books about Michael Jackson.
Mercy Thebe's Iconic Fashion Pieces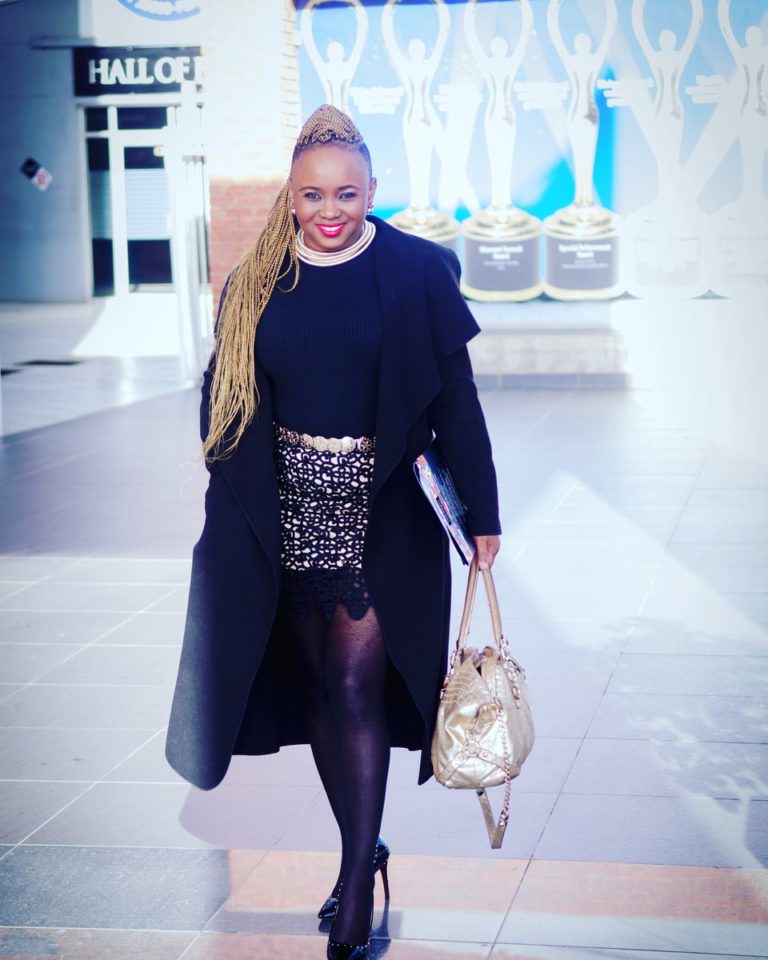 Socialite Mercy rocks a classic black trench coat. Underneath, she has a black mini dress with a white section at the bottom portion that is accentuated with black details. This is a key wardrobe staple for socialites and influencers. Black is no doubt a beautiful and universal color.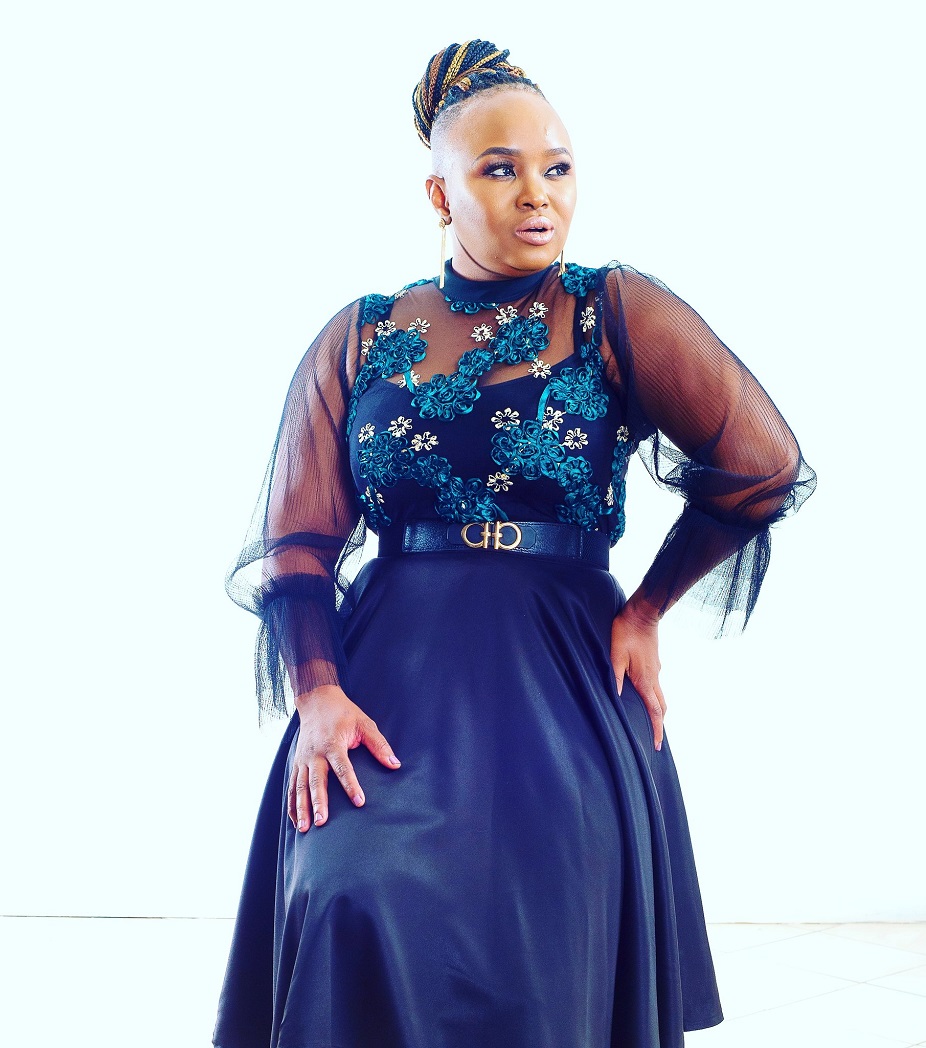 The PR expert is wearing a blue dress with transparent long sleeves. The flare outfit flows elegantly with her every move. Blue is said to represent confidence, success, peace, and more. This is the kind of outfit that makes everyone around you feel comfortable.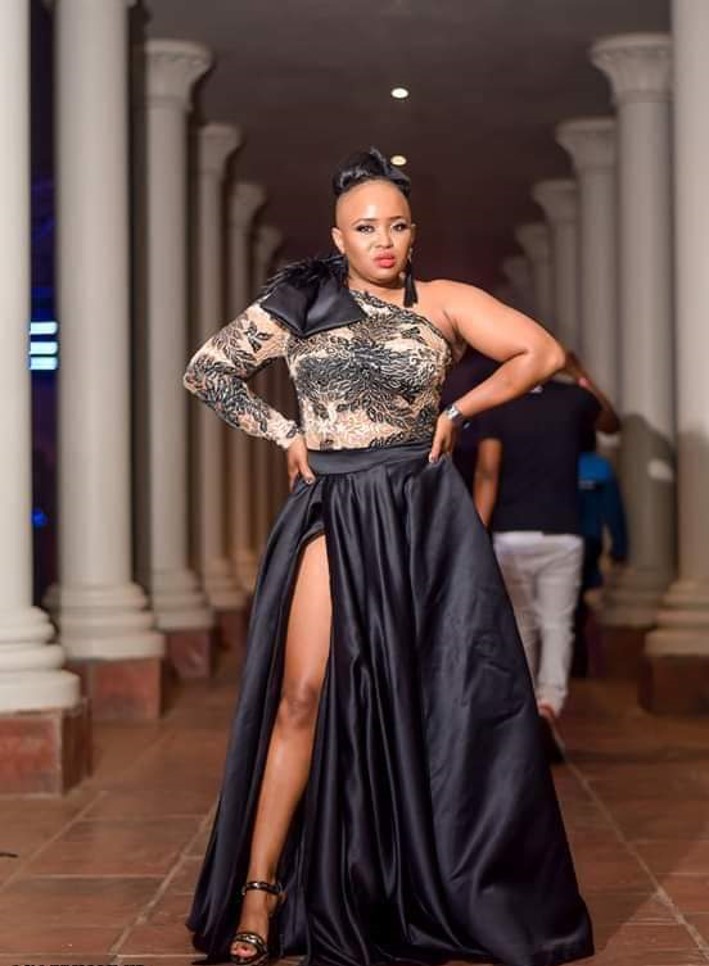 Mercy looked strikingly beautiful wearing this side-slit long dress during the Yarona FM music awards. This Delayna Scott's creation made her the woman of the moment. The long dress is designed with one sleeve. It is a perfect choice for fashion-conscious women and can be worn for several occasions including evening parties.
Enchanting looks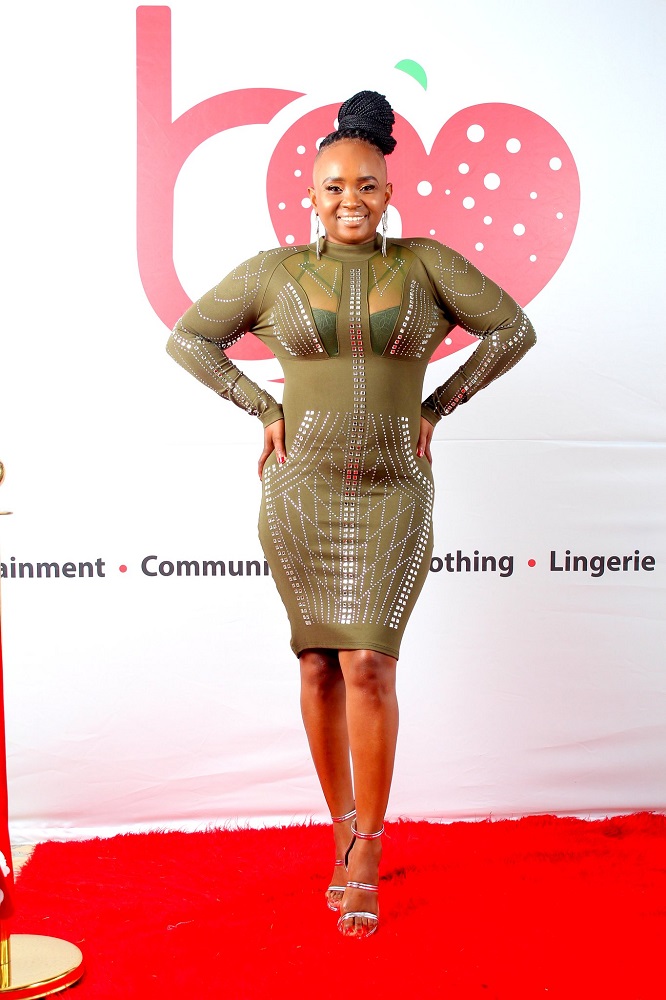 This is another stunning dress that shows Mercy Rebaone Thebe's great fashion sense. It also indicates that Mercy is very conscious about her look and body shape. The fitting knee-length dress has a top neck and long sleeves. If you want to try it, be sure to accessorize it with beautiful shoes and earnings.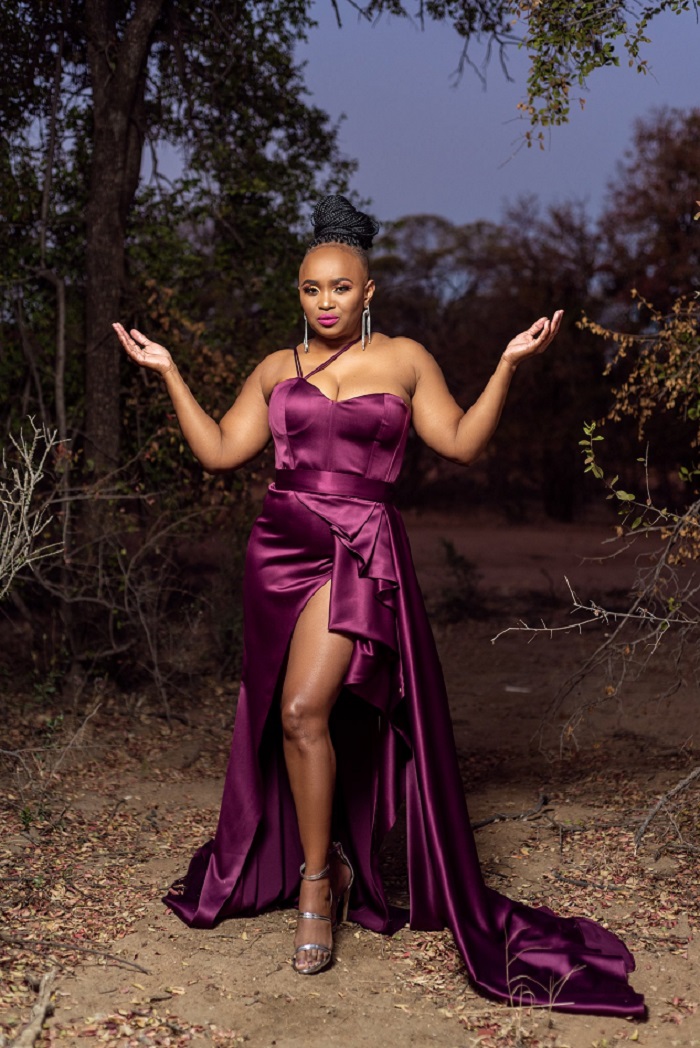 This low-cut and sleeveless purple dress offered Mercy the chance to flaunt her beauty. Its striking design emphasizes the socialite's beauty and power of attraction. Moreover, the side slit of this stylish dazzling dress transforms it into a show stopper.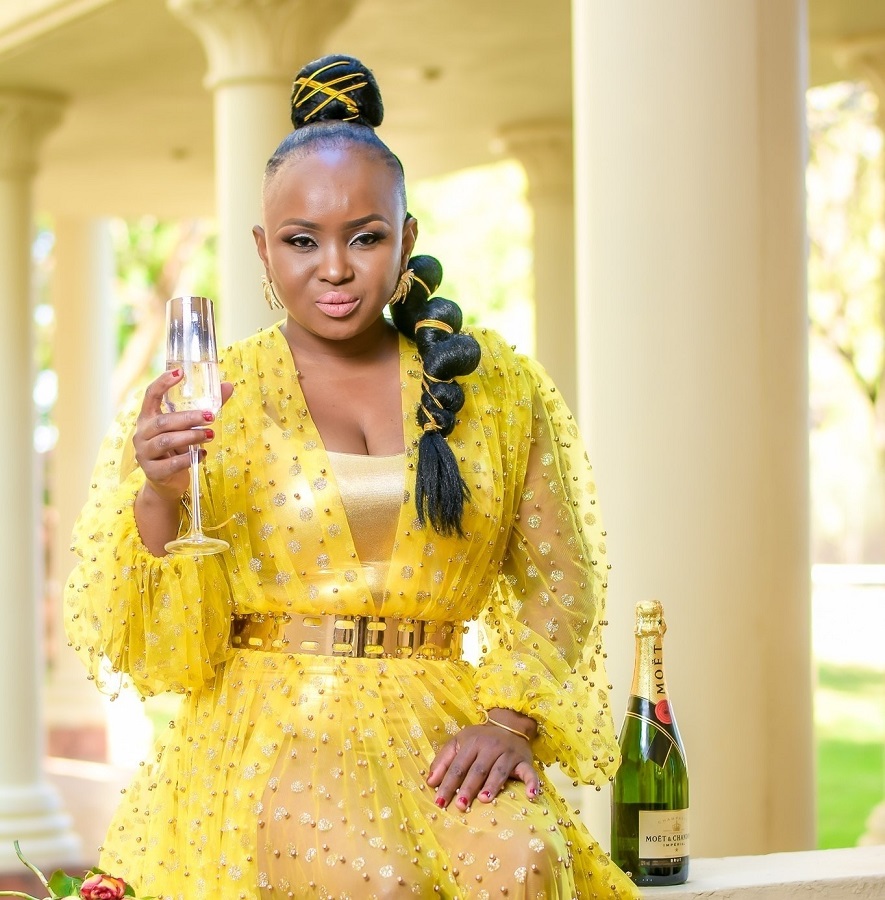 This chic yellow dress is another outfit that shows Mercy's sense of fashion. The fashionista from Botswana blends her hairstyle perfectly with the dress using a yellow strip. The dress is partly transparent and that adds to its charm. This gorgeous look is perfect for a date or special party.
Street looks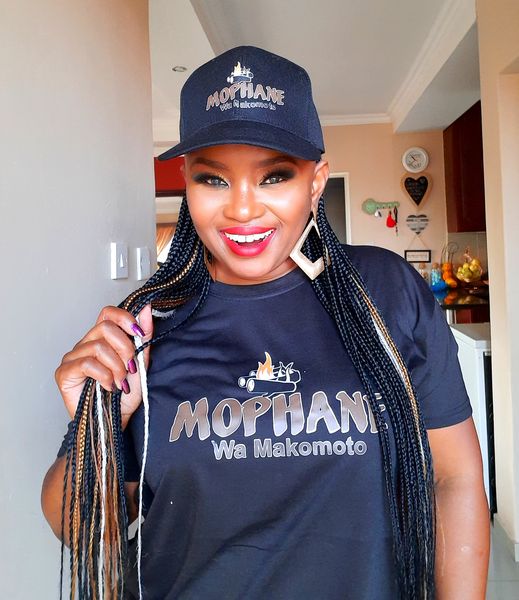 Mercy knows how to step out of her stylish and trendy styles into a simple look as seen in this picture. She is in her company-branded short-sleeved T-shirt. She tops her beautiful look with a cap.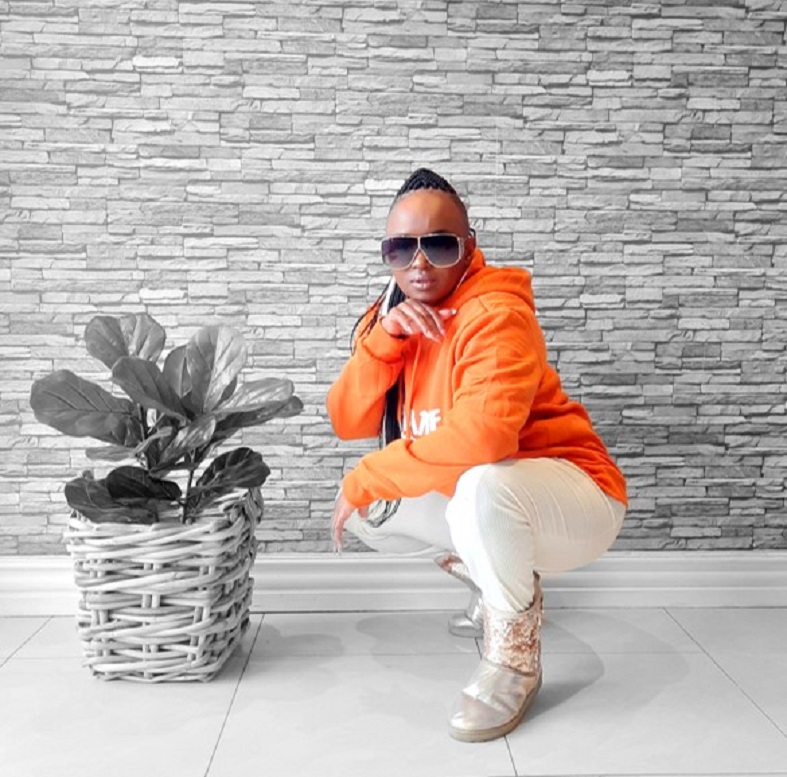 The above is one of Mercy's styles of smart-casual looks. She pairs an eye-catching orange jumper with a white pair of trousers. Her beautiful boots complete the look with style.
Out of Stylishness and Back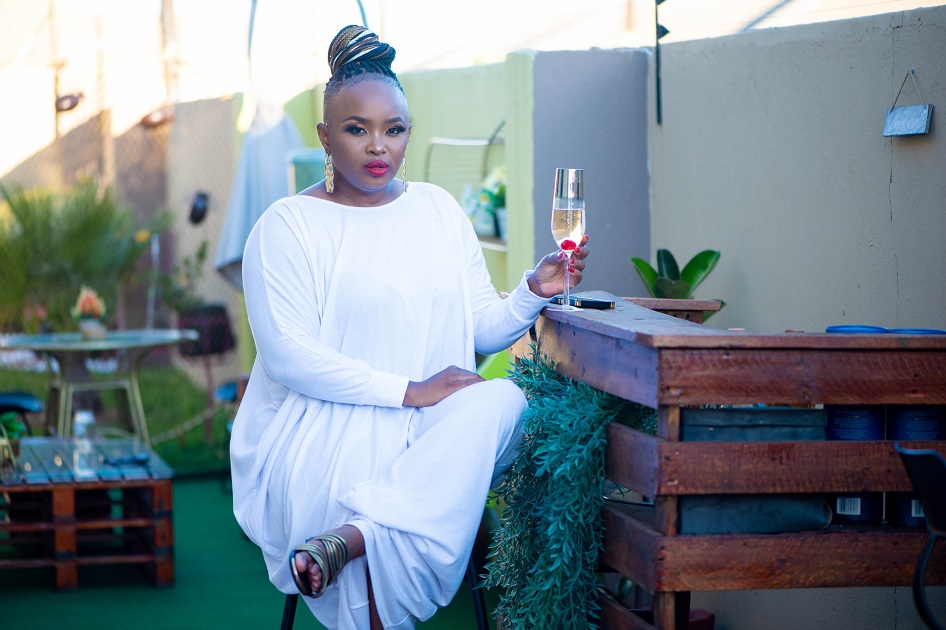 White is a great color that never goes out of fashion. This neutral-toned white dress features a low neckline and long sleeves. It offers Mercy a great way to stay comfortable all day. This long dress is a classic luxe piece for parties and weddings.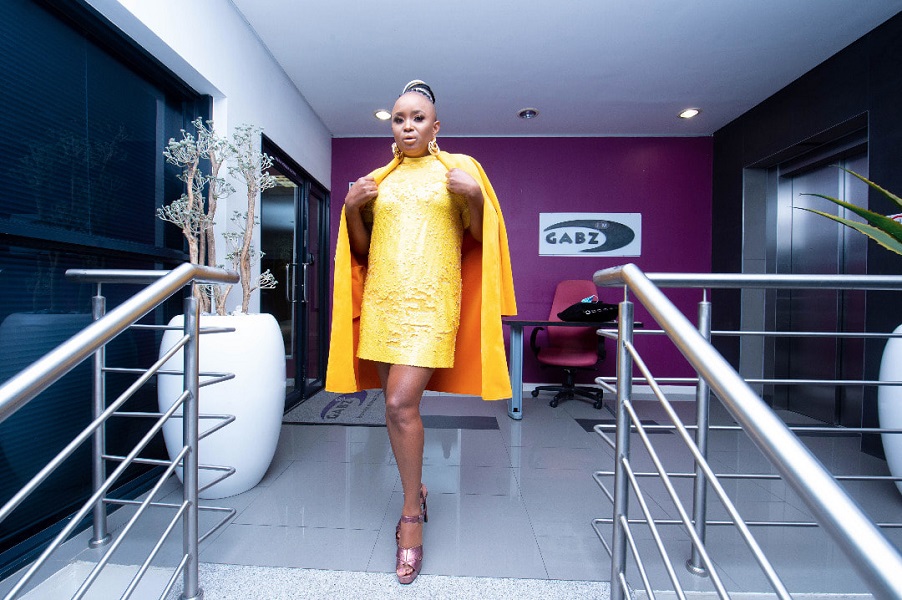 The above is a stylish and elegant way to dress for a special occasion. Mercy evokes a happy feeling in this yellow-fitting flare mini dress. She completes her elegant look with a yellow trench coat placed over her shoulders.
Conclusion
Mercy Thebe is one of the African women that defied the odds and managed to attain a high social status in their countries. As she aims to rise to a greater height in her career, many young girls in Botswana and the rest of Africa continue to look up to her for inspiration. Her success proves to young girls that they can achieve their dreams by acquiring education, working hard, and pursuing their passion.