Afronista Of The Week: Meet Mayam Mahmoud, Egypt's First Veiled Rapper
Egypt is a country where women are not allowed to display certain talents publicly. Egyptian society also has some norms that restrict women from being fully comfortable in their skins. But that is not the case with Mayam Mahmoud, an Egyptian rapper and model who has featured in many brands.
Mayam Mahmoud is a fearless, 26-year-old fashionista. She first made it to the global limelight as Egypt's first veiled rapper. Mayam is an inspiring story of bravery, advocacy, style, and elegance. A few years ago, she decided to drop her veil. What is the story behind her veil and why did she decide to drop the veil? Read on to find out.
Who Is Mayam Mahmoud?
Mayam Mahmoud is an Egyptian by birth. She is a beautiful and elegant hip-hop rapper who advocates against female sexual harassment through her songs. Mayam Mahmoud rose to the limelight in 2013 as an 18-year-old veiled rapper on the Arabs Got Talent reality TV show. Her stellar performance led her to the semi-finals where she got disqualified.
Following her disqualification at the semi-finals, Mayam Mahmoud leveraged the popularity she gained through her unusual appearances at the reality TV show. She continued to sing at shows and advocate for Egyptian women's rights, especially against sexual harassment. It is said that about 99.3% of Egyptian women and girls have experienced one form of sexual harassment. Mahmoud is indeed a brave woman who stood up against one of the most serious problems in Egypt right from her teenage years.
Mayam Mahmoud's Career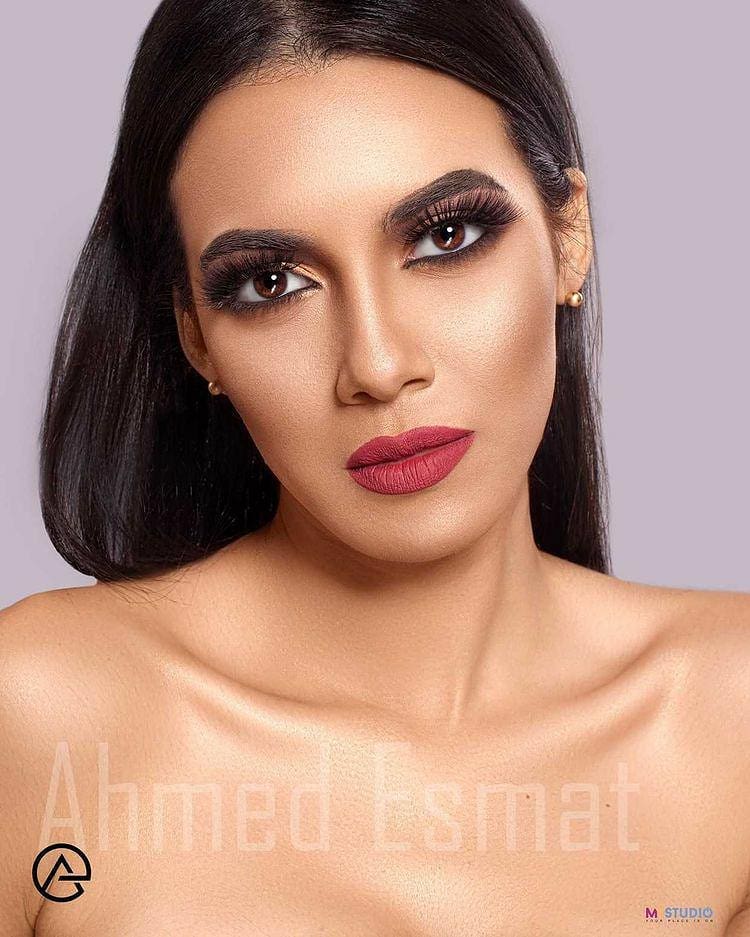 Mayam ventured into rapping as a 10-year-old girl. She developed a passion for rapping, thanks to her mother. It was her mother who introduced her to rhythmic poetry, which spurred Mayam's interest in rap music. Her family was initially averse to Mayam's choice of rap music as a career. However, they soon accepted her career when they noticed that she was extremely gifted in rapping. Regardless of the male dominance in the Egyptian rap industry, Mayam made a name for herself as a musical advocate.
Following her disqualification from the show in 2013, she started an online campaign on Facebook which she tagged the Carnival of Freedom. The aim was to spur Egyptian women to express themselves, even outside the scope of what the strict norms of Egypt allowed. Mayam believes that every human is responsible for their actions. Therefore, if a person's action doesn't adversely affect others or society, they should be allowed to do as they please.
Her Carnival of Freedom campaign gained wide acceptance among Egyptian women. Many Egyptian women participated and this earned Mayam Mahmoud more recognition. She was awarded the Index Art Award by the Index Freedom of Expression Awards in 2014.
Where is the Veiled Rapper Now?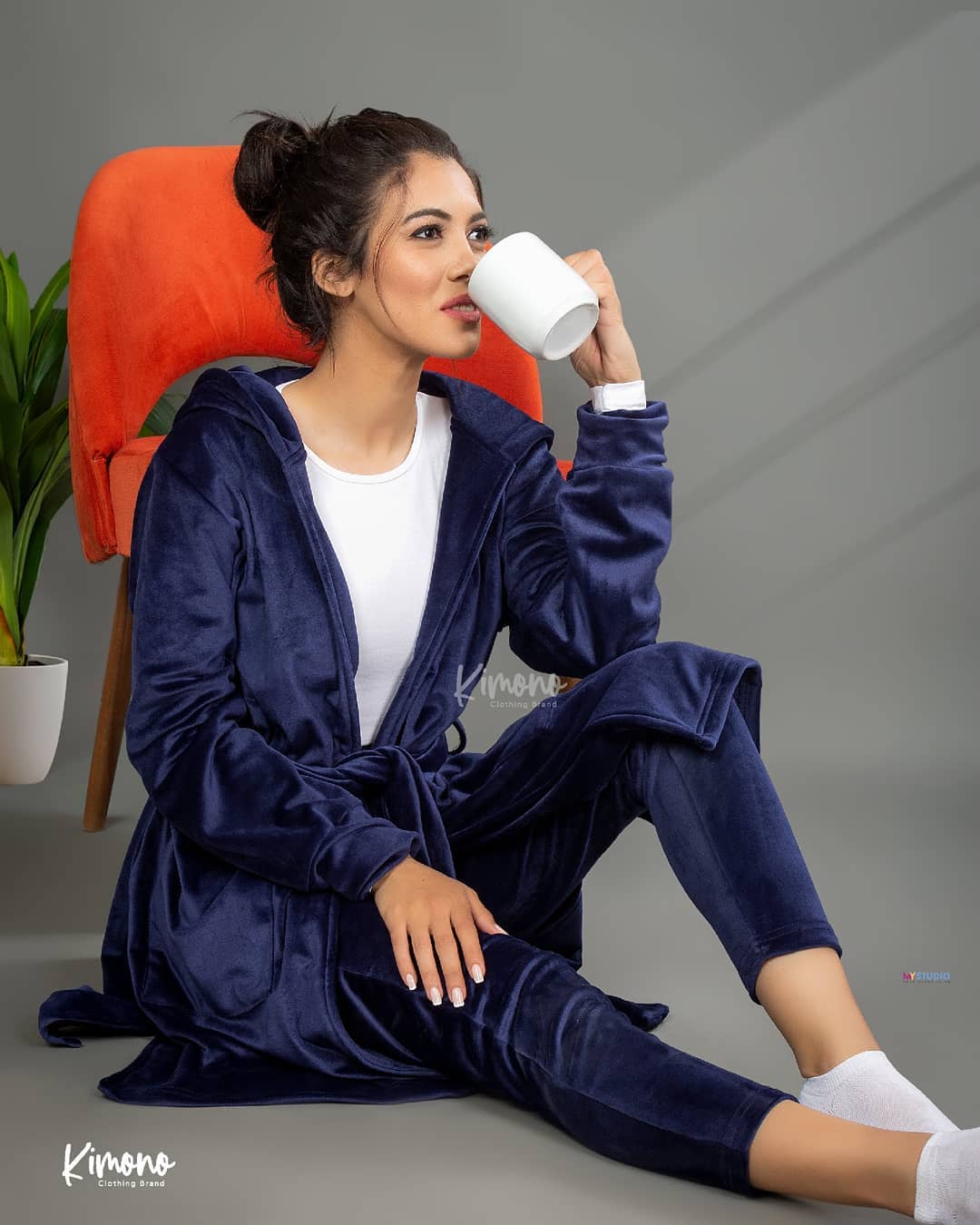 The initial vibe that followed Mayam Mahmoud's veiled rapping has greatly reduced. Nonetheless, the rapper is still doing fine with her advocacy music. Mayam Mahmoud's recent Instagram pictures show that she has evolved from the veiled rapper to an unveiled one. A visit to her SoundCloud profile proves that she still stands strong in her advocacy for Egyptian women's rights. Also, Mayam remains an elegant fashionista even as an unveiled rapper.
Mayam Mahmoud's Elegant Styles
When it comes to fashion, Mayam goes extraordinary sometimes. However, one thing is clear, she doesn't succumb to the limitations of Egyptian social norms when it comes to self-expression. Below are some of her most iconic looks.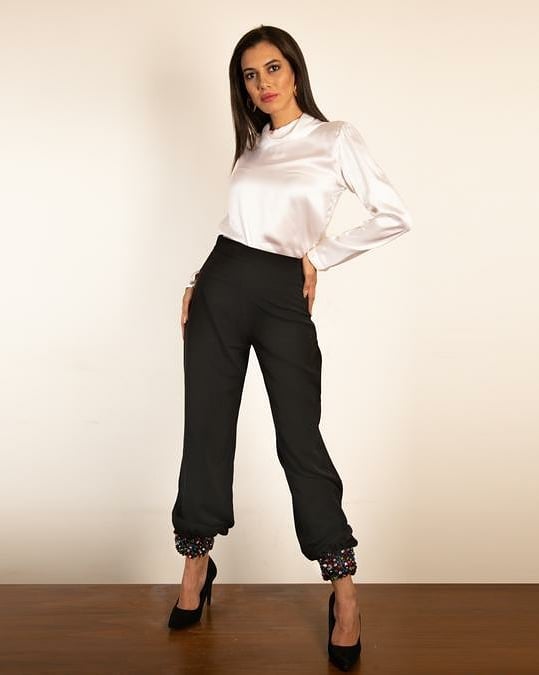 The Egyptian rapper knows how to pick her clothes and how to match her colors. When it comes to dressing sense, we give Mayam a 5-star rating. The Egyptian rapper never fails to rock her outfits, whether she is veiled or not. Here she rocks a fitting black trouser with matching heels.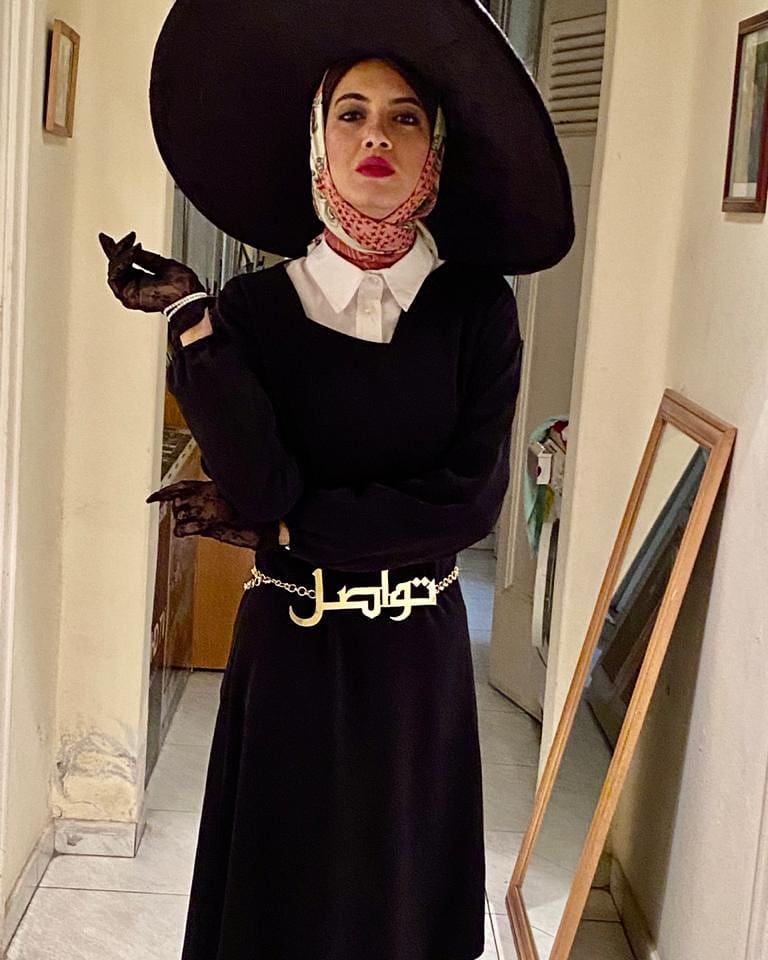 Mayam dazzles in this monochrome apparel. Her floral scarf doubles as a hijab. What's more? She has a befitting hat, gloves, and high boots. Mayam rocks the 80's fashion better than the 80's folks themselves.
Floral looks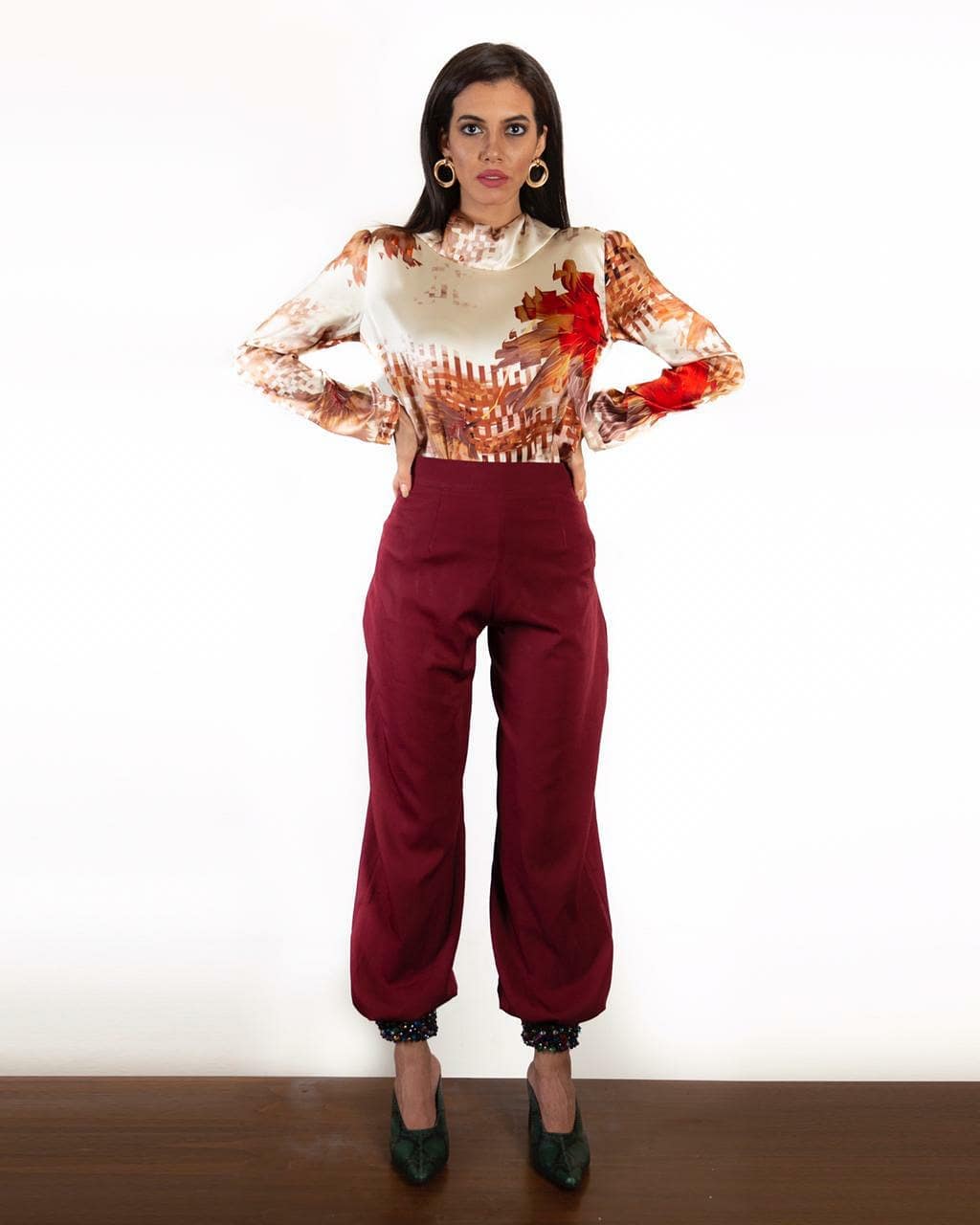 This pair of figure-eight pants helps to emphasize her curves without being racy. She pairs it with a bright floral top. The deep red combo accentuates Mayam's beauty and portrays her as the powerful woman that she is.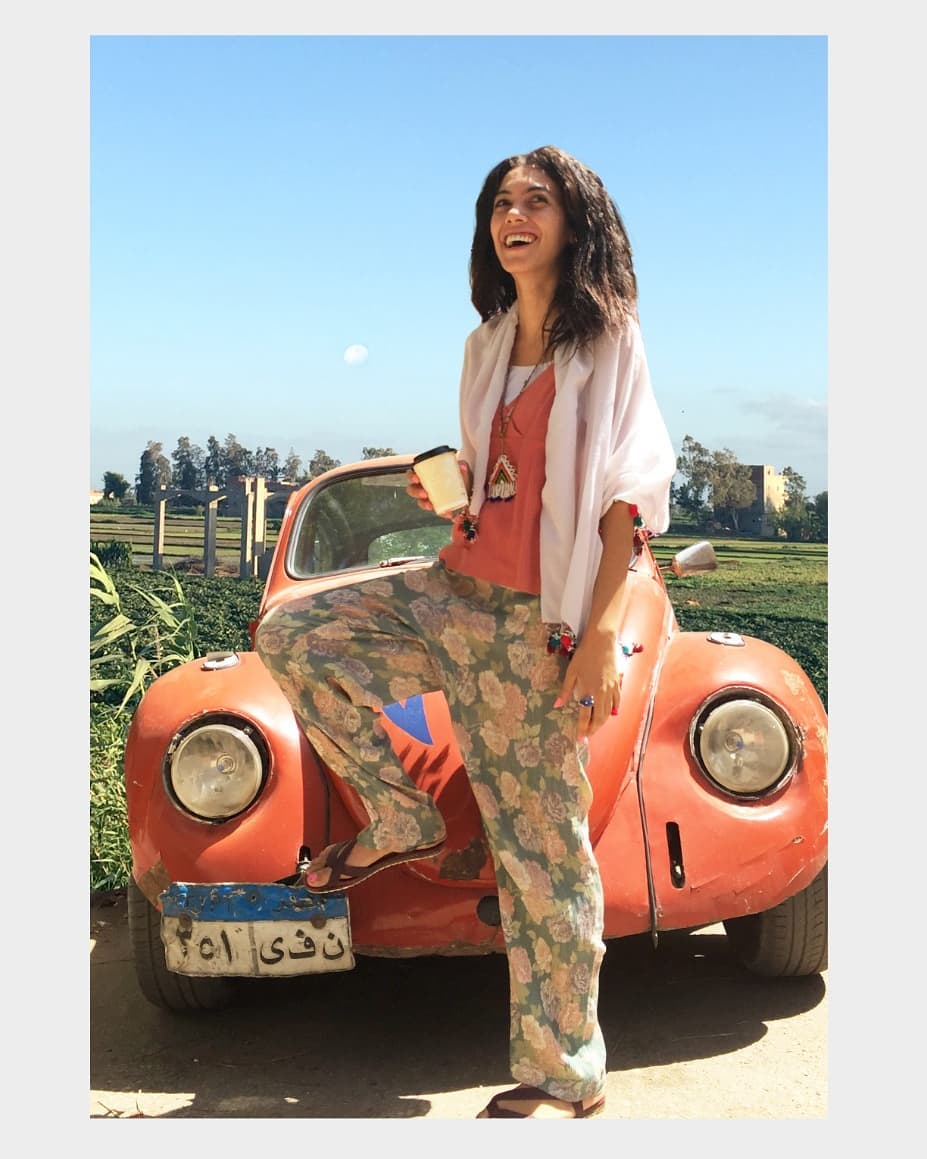 Mayam's slim model figure is perfect for trendy oversized clothes like this. Her light floral pants and airy tops are perfect for the summer weather. One striking thing about this picture is that she shines even without makeup.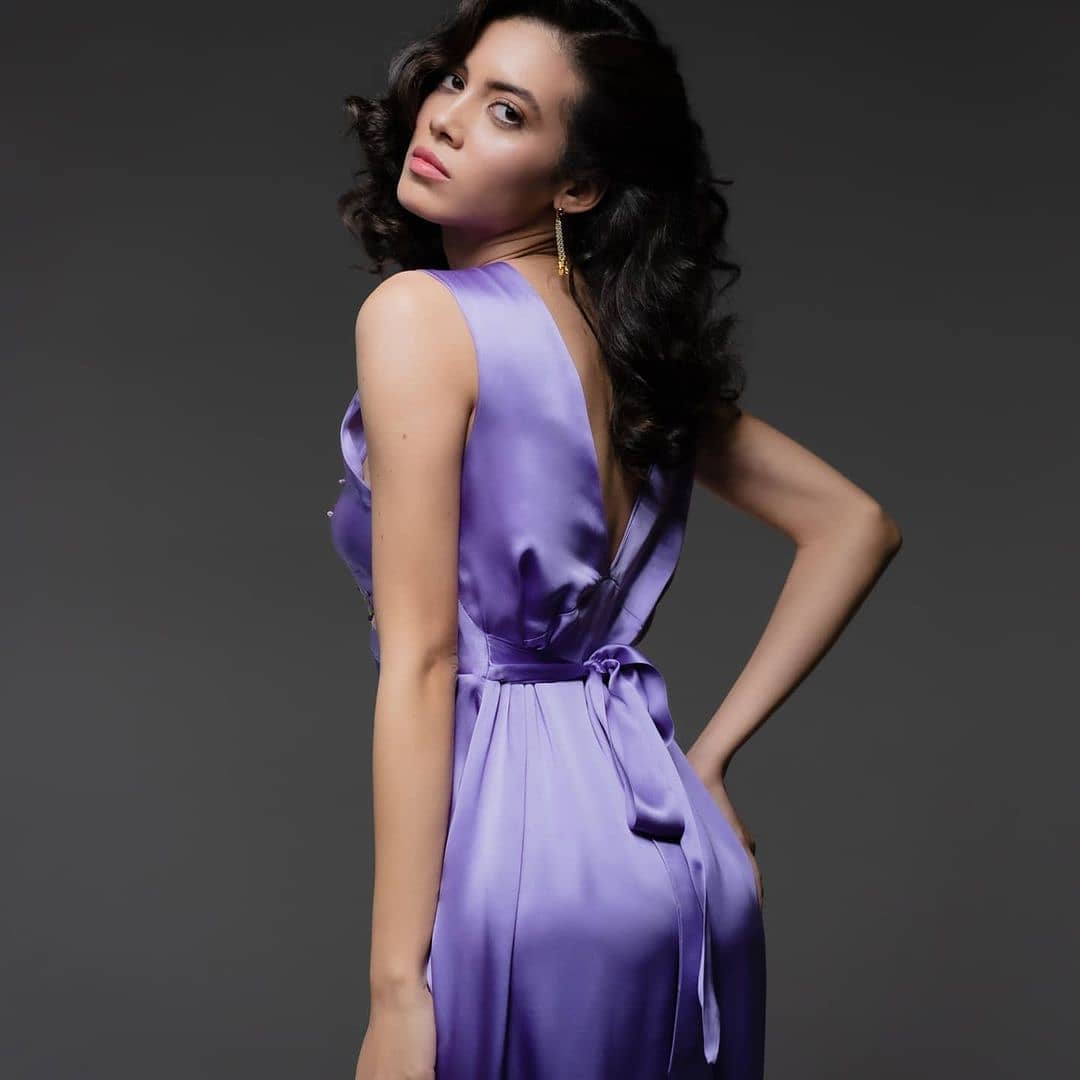 This silky purple dress is perfect for dinners and dates. The evening dress projects Mayam's curves in an intricately simple manner. It's so designed to portray the wearer as delicately beautiful. Interestingly, Mayam fits perfectly into that image.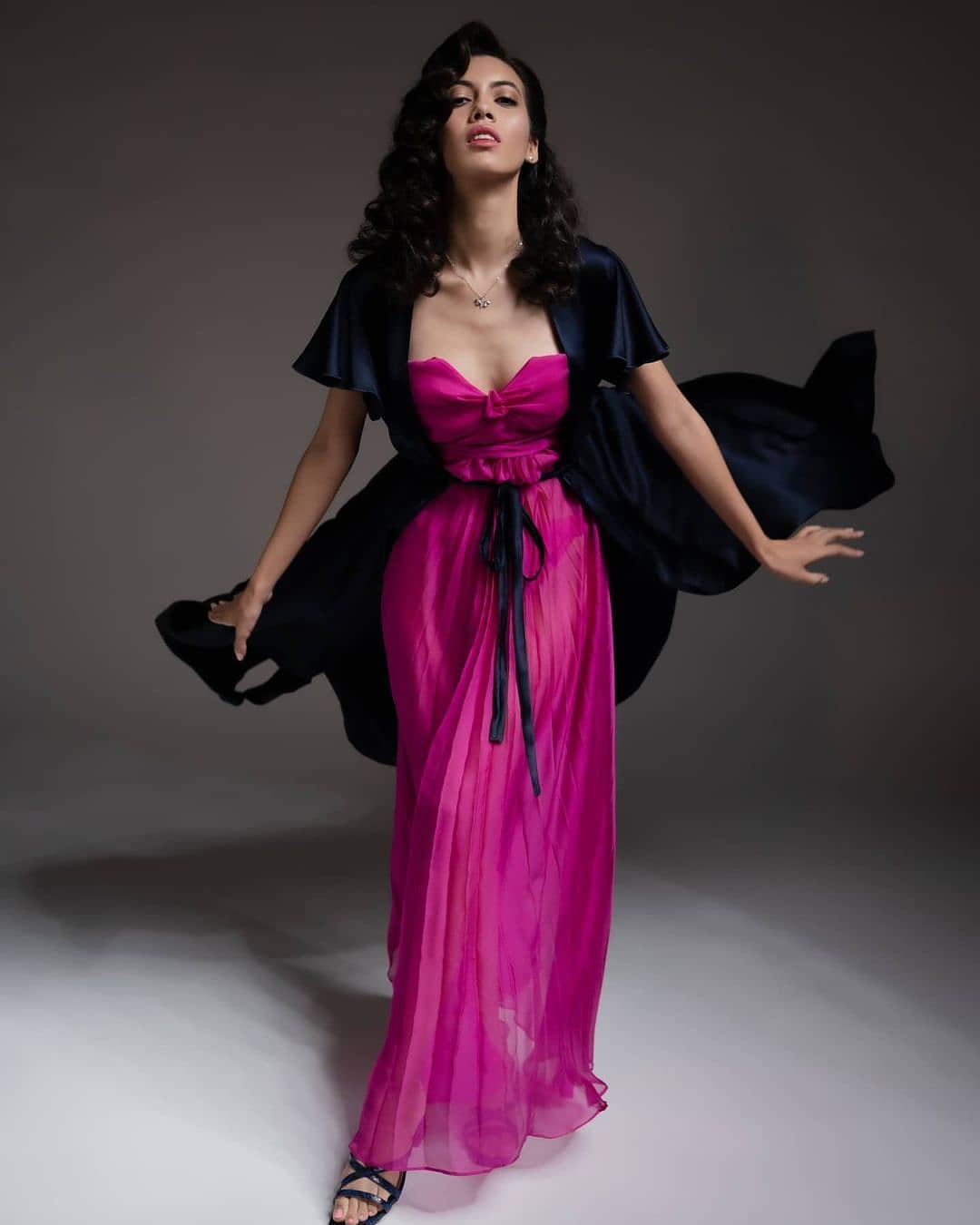 This flowing lilac gown is all shades of elegant. Its thick full jacket is a sharp contrast to the delicateness of the gown. It's a great dinner dress and Mayam attempts a pose that only she can pull off.
Contemporary looks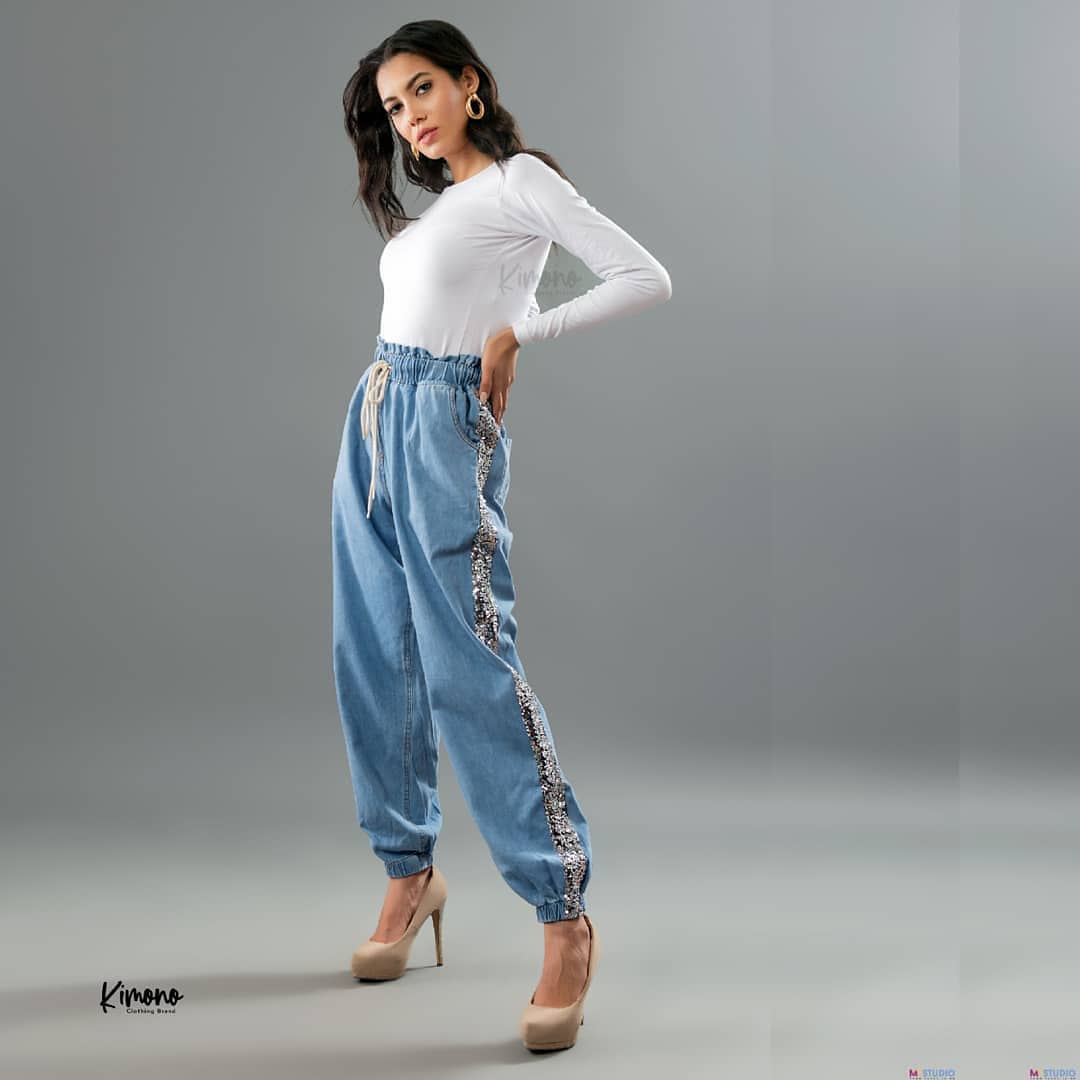 We have to give it to Mayam Mahmoud for always effortlessly rocking all types of clothes. She looks classy in this casual white top and designer denim. Her high-heeled shoes give her the fierce look of a movie star.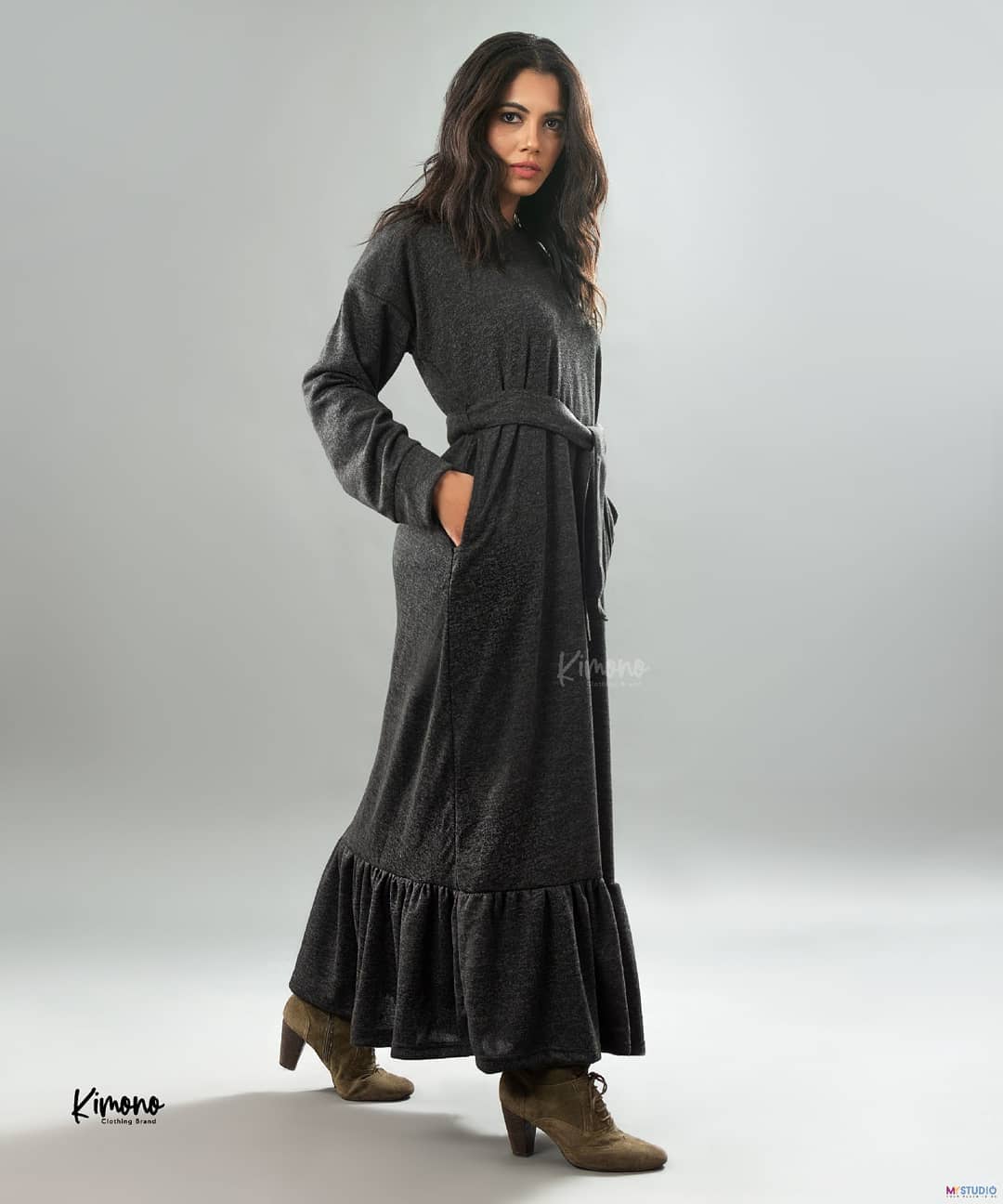 You don't see Mayam Mahmoud in a simple and flowing gown all the time which makes this look special. The thick gown is sewn in one cut and runs all the way to her ankles. The matching boot is the killer for this look.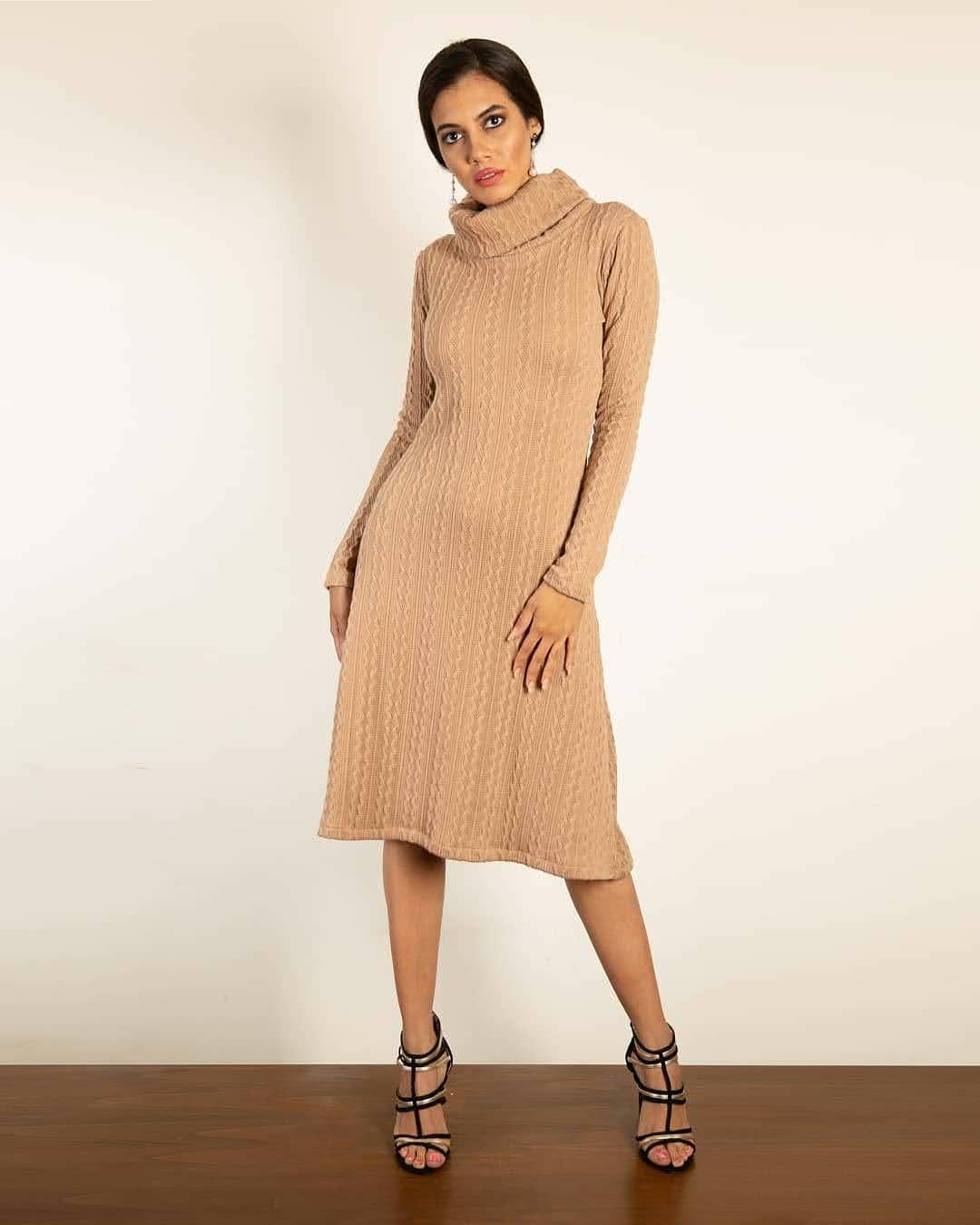 This brown turtle-neck dress is simple yet cool for evening outings, especially during the winter. The color blends with her skin in an endearing way. Obviously, Mayam is a fan of high heels.
Conclusion
These breathtaking pictures of Mayam Mahmoud prove that the Egyptian rapper excels at everything, from rap music to fashion, and modeling. She is an example for young Egyptian girls to challenge the status quo and choose to become whatever they wish to become. Obviously, women can give more if we do away with limiting societal norms or rules. Let us know what you think about this elegant rapper. Do you prefer her with or without the veil?