Afronista Spotlight: Is King Cassie Kabwita Really The Pioneer Of Zambia Movie Industry?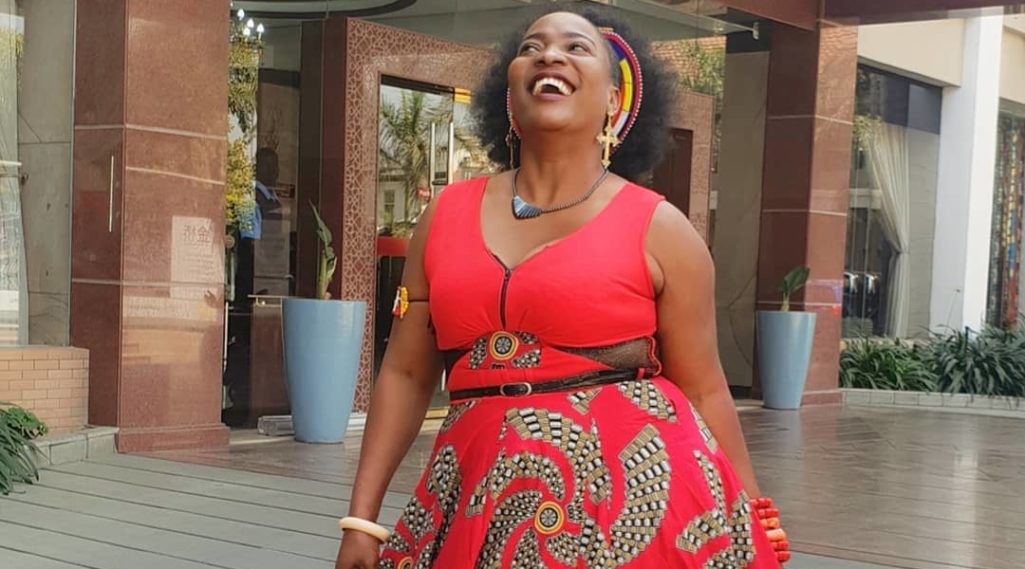 Africa possesses one of the World's richest cultural heritages. Over the past decade, the film industry in Africa has evolved tremendously and experienced greater international recognition. According to a recent African film industry publication by UNESCO, the industry employs about five million people. Actors from different parts of the continent continue to take the industry to greater heights. Today we feature one of Africa's popular actresses. Her name is King Cassie  Kabwita.
Who is King Cassie Kabwita?
Cassie Kabwita is an award-winning actress from Zambia. Currently, she is a force to reckon with in Africa's leading film industry, Nollywood. She was the first actress from Zambia to feature in Nollywood. She was also the first Zambian actress to collaborate with Tanzanians and Nigerians in the movie industry.
Kabwita has contributed immensely to the Zambian film industry. Back in her motherland, she is well-known for her past role in the famous TV series Loves Games and Sink or Swim: The Perilous Journey. Kabwita is currently the TAFF Ambassador in Zambia. She has won multiple awards and several accolades owning to her contribution to the entertainment industry.
A Peek at Kabwita's Early Life
Cassie Kabwita was born on Oct. 13, 1988, in Ndola and grew up in Luanshya. She attended Buteko Basic School and thereafter joined Luanshya Girls High School. Notably, the Zambian actress held the highest leadership position for girls during her secondary school days. When she got an opportunity to join college, she chose to study hospitality at Speciss College in Zimbabwe.
Kabwita loved to act at a young age. She began acting and poetry at the age of seven. But at that time, she didn't know she would end up becoming an actress. In 2009, Cassie moved to Tanzania—Dar es Salaam precisely—where she started performing acting as a hobby. Today, she features in Africa's biggest and most developed film industry, Nollywood.
How did King Cassie Develop an Interest in Film?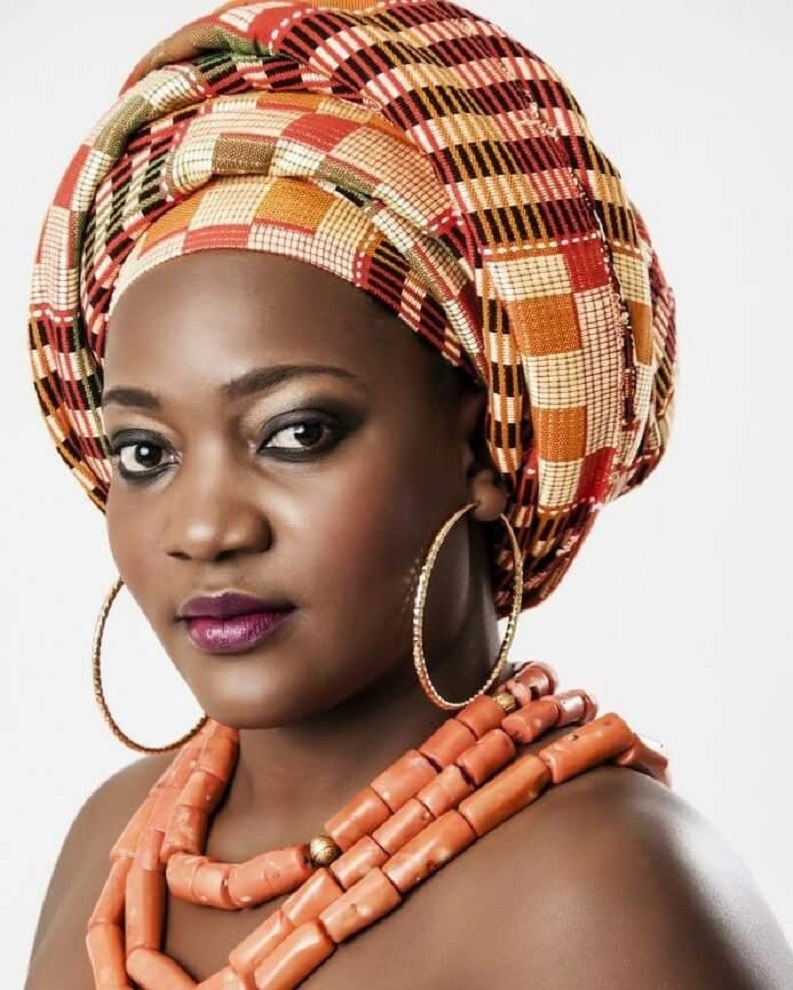 While in Zimbabwe, Cassie watched a movie called
Oprah Hot Sunday
by two Tanzanian actors—the late Steven Kanumba and Vincent Kigosi. Immediately after watching this movie, she developed an interest in acting. She contacted Kanumba through Facebook and told him about her interest in acting. Kanumba told her, "Come to Tanzania."
Sadly, she hadn't been to Tanzania and didn't even know how to get there. Luckily, one week after her invitation, her aunt got a transfer to Tanzania and she traveled with her. Upon her arrival, she contacted Kanumba but he couldn't be reached. But King Cassie never gave up on her pursuit of acting. Afterward, she met another actor who accepted to introduce her to the industry.
Building her Acting Career
Kabwita started building her acting career in Tanzania. Towards the end of 2009, she won minor roles in two Swahili movies—Sweet Revenge and Roho Sita. The following year, she was cast in Familia Yangu. In particular, she played two roles in this movie—one as an old lady seeking a house help job and the other as a mother to two kids.
In 2012, Cassie left Tanzania to join the Zambia film industry under the Love Games TV series. She won the hearts of many film lovers in Zambia through her role in Love Games. By the time Kabwita produced her first movie in 2013, she had already become a popular actress in Zambia.
Her contribution to the Zambia movie industry soon got noticed internationally. During the Mwape Peer Awards in 2015, King Cassie won the best uprising star award because of her outstanding contribution to the Zambian film industry. She was the first actress to be honored with this award. Her second film, Kwacha, came in 2017 and features both Zambian and Tanzanian actors.
Cassie Kabwita's Stunning Looks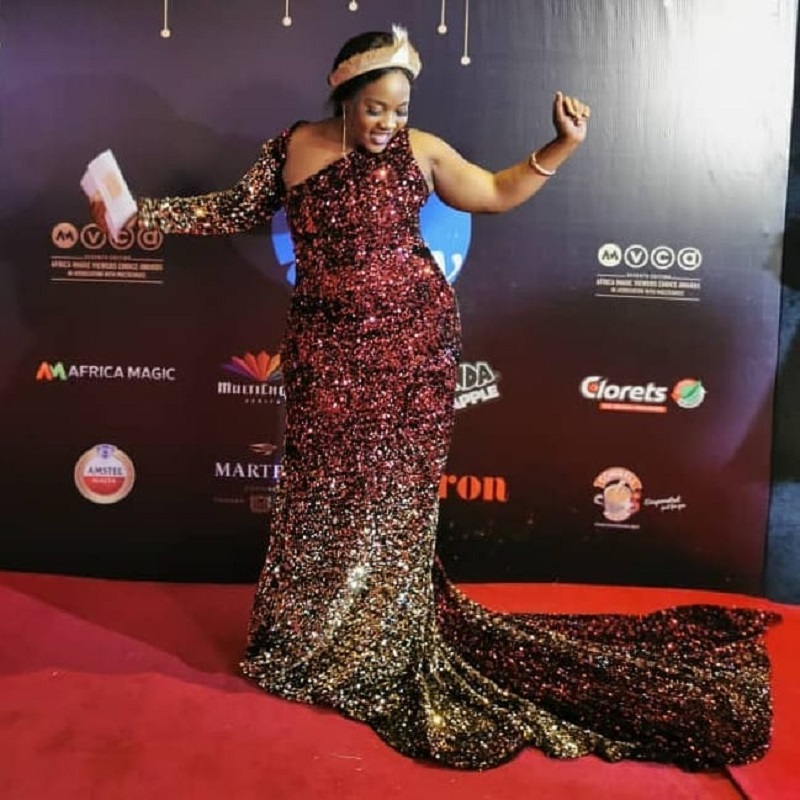 This gorgeous long dress makes Cassie look like a queen. It is single-sleeved and perfect for special occasions. You can live all day in this fashionable dress while you steal the spotlight. From its shiny look to the elegantly laid short train, this gown leaves everyone speechlessly gazing in awe.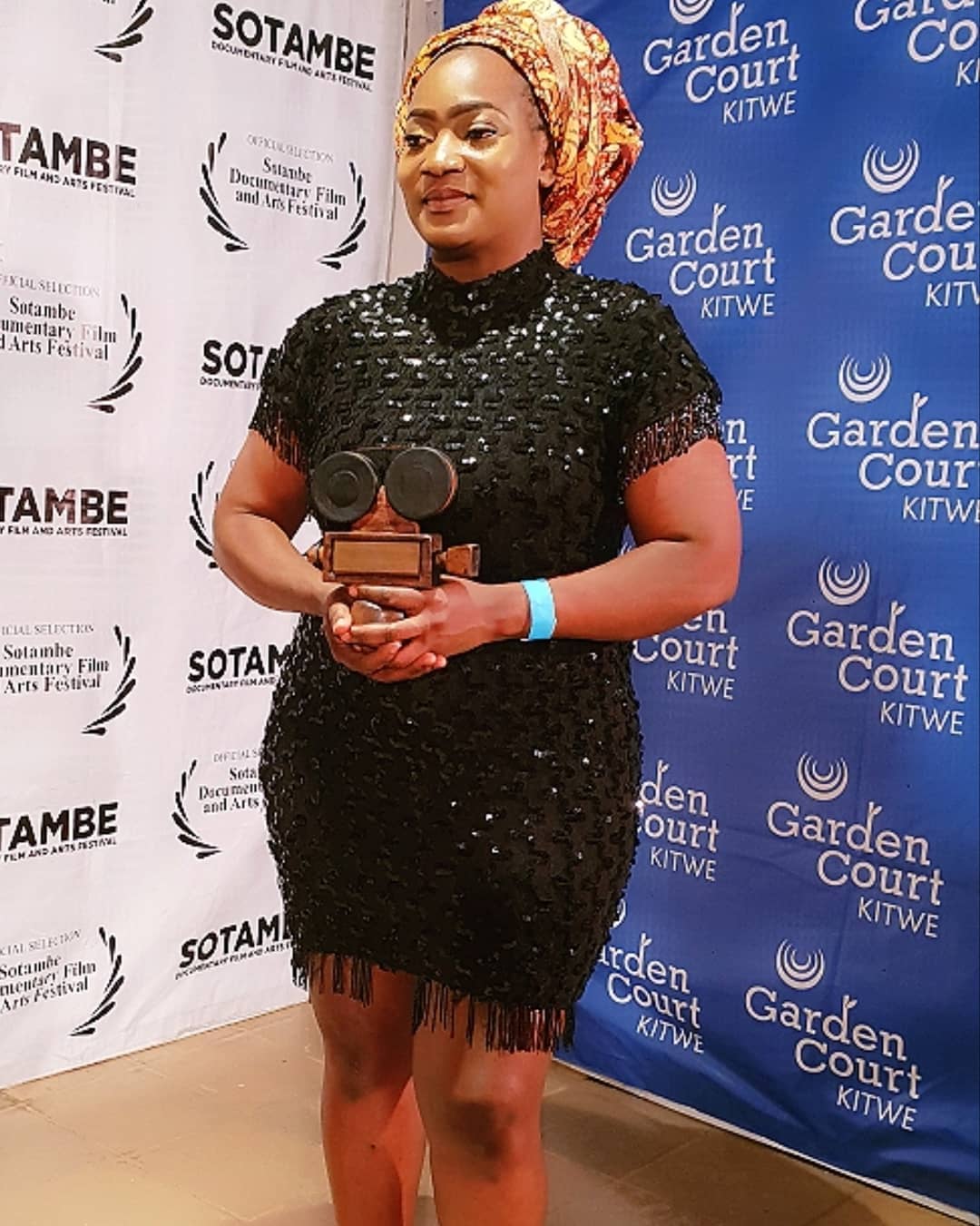 This black dress is definitely a showstopper. King Cassie doesn't just wear any outfit. Instead, she rocks clothes that will turn heads like this mini dress. There is nothing that would make you not love this outfit. The pattern, color, and style are insanely attractive.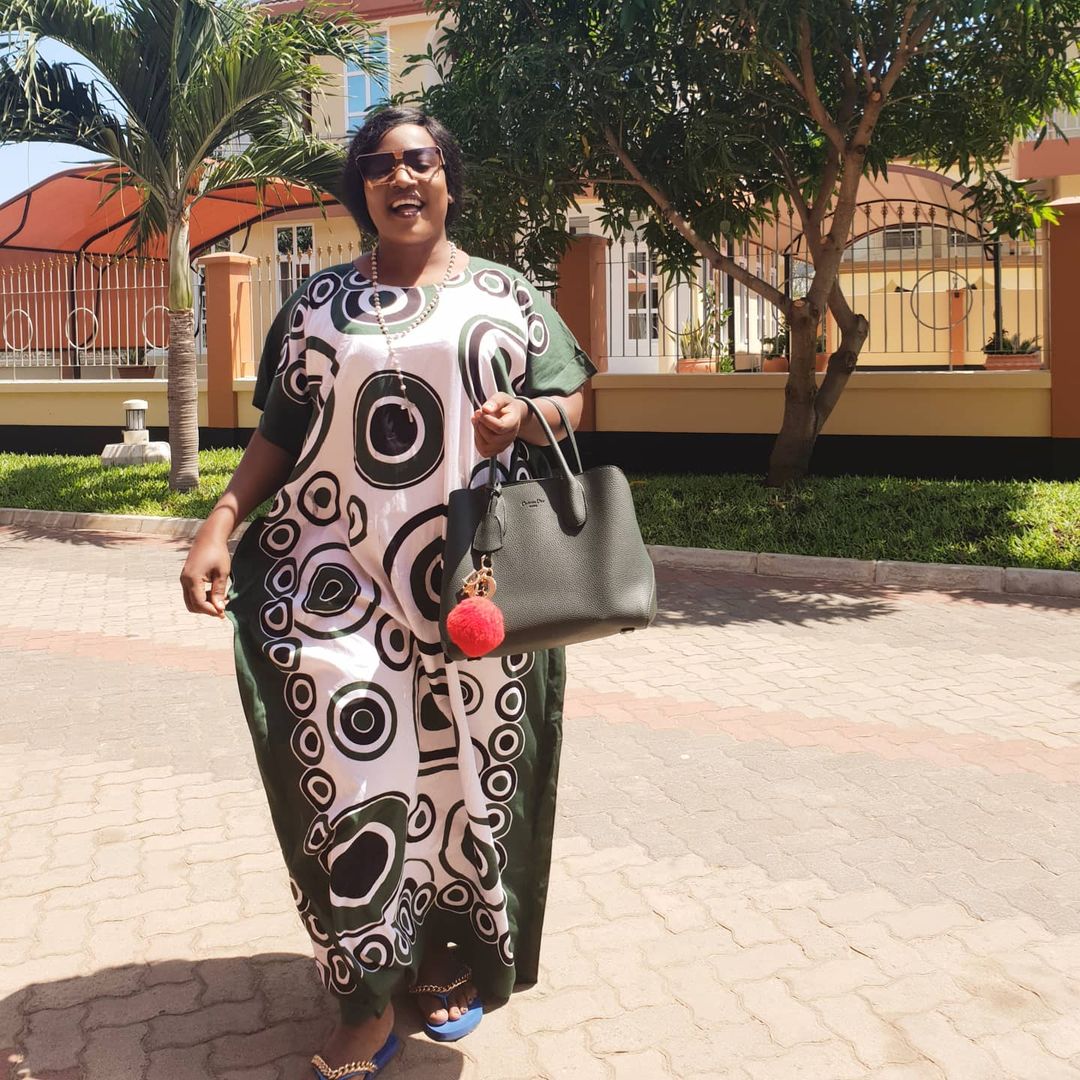 Cassie puts on this unapologetically loose beautiful dress that allows her to walk freely all day. You can wear this outfit when attending a wedding or other social gatherings. She tops her look with a black handbag and a necklace.
Pretty in Chic Flare Dress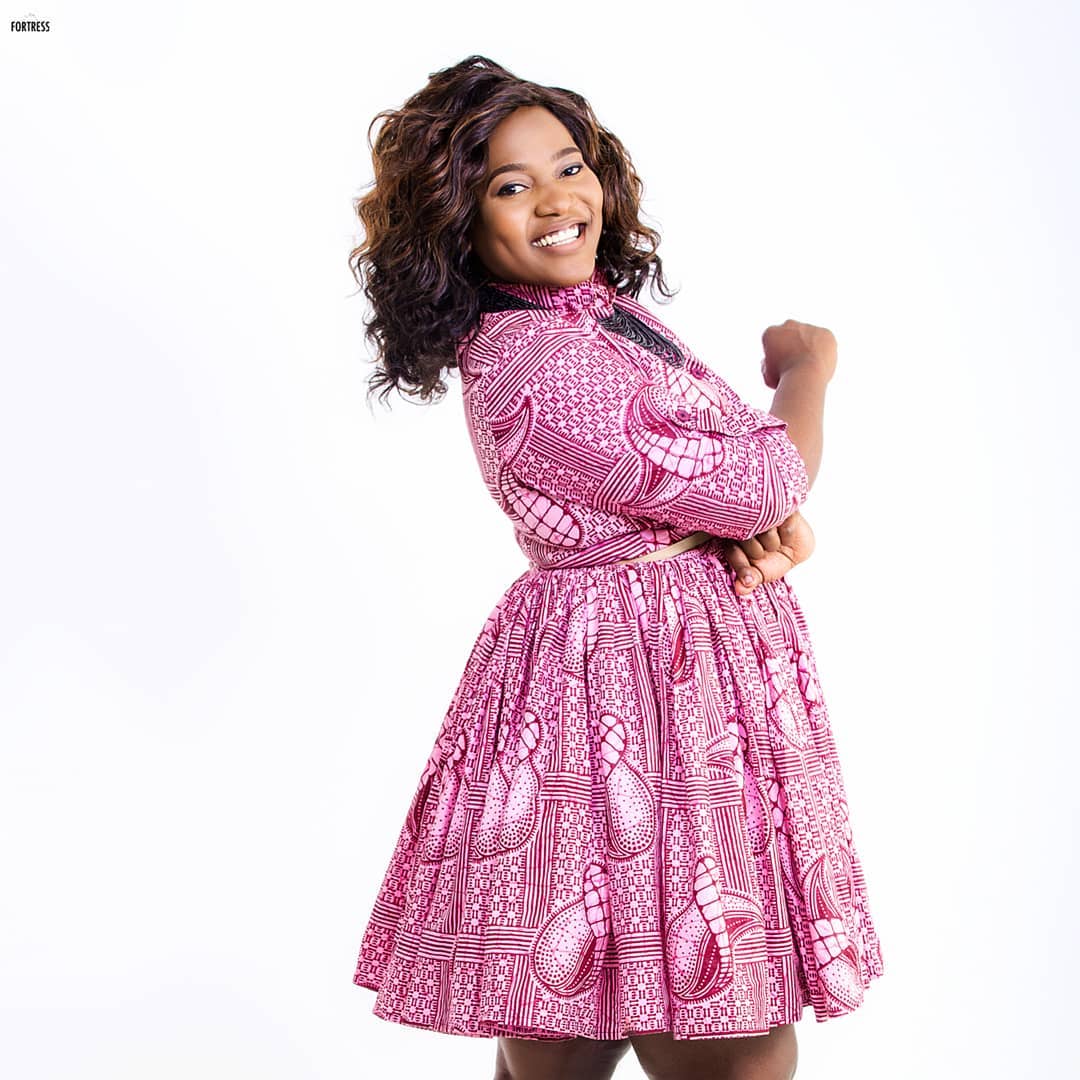 This chic short dress is flattery. Everything about this flare outfit blurs the line between a contemporary and retro appeal. It is a perfect choice for a party or even a date. The high neckline means it can be rocked with beautiful earrings and heels, depending on your event or desire in mind.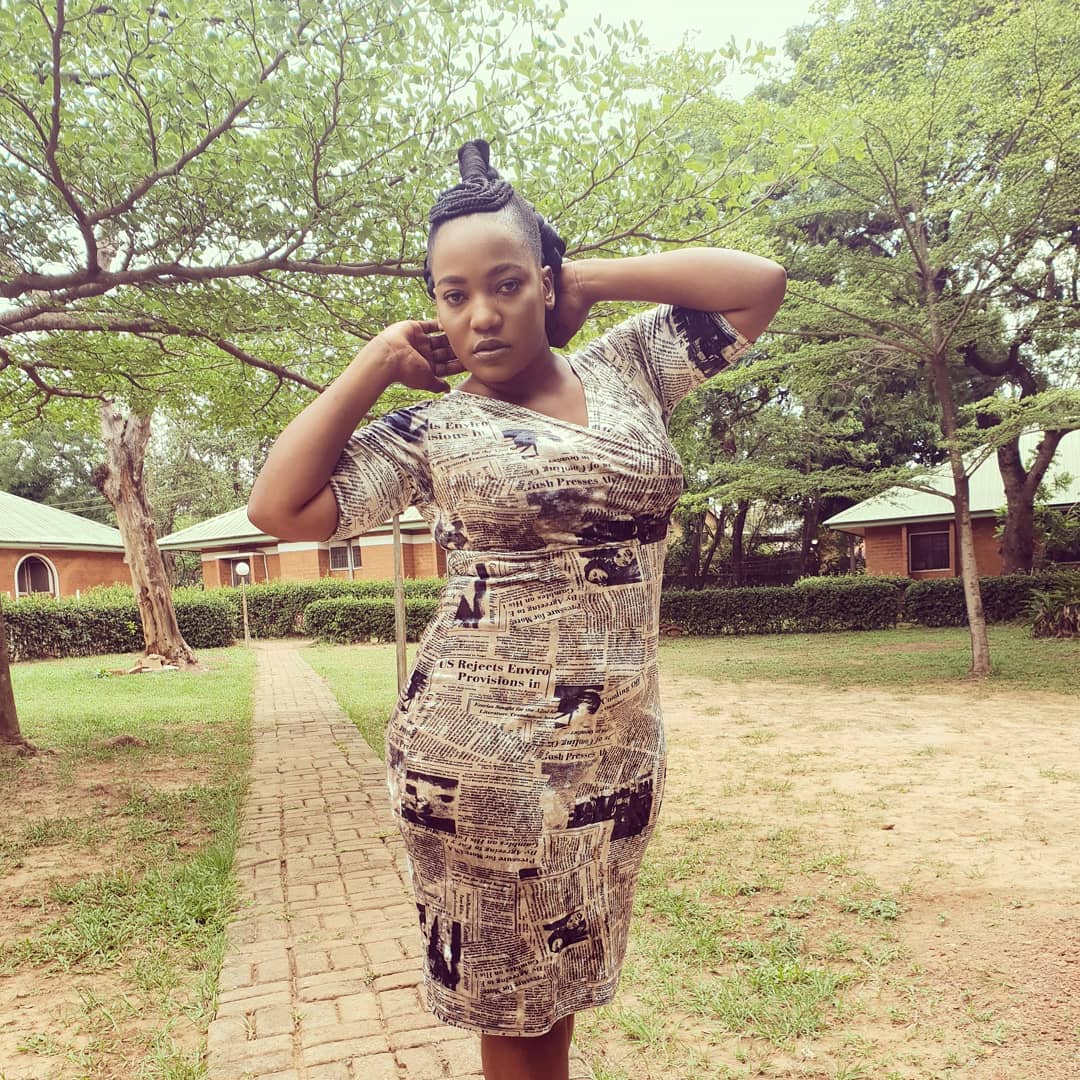 Being simple is never boring or unattractive. This chic fitting dress will keep all eye on you. King Cassie is not afraid to show off her body shape. The outfit has an attractive design that makes it perfect for a casual occasion or leisure walk. You can top your look with beautiful footwear and hairstyle.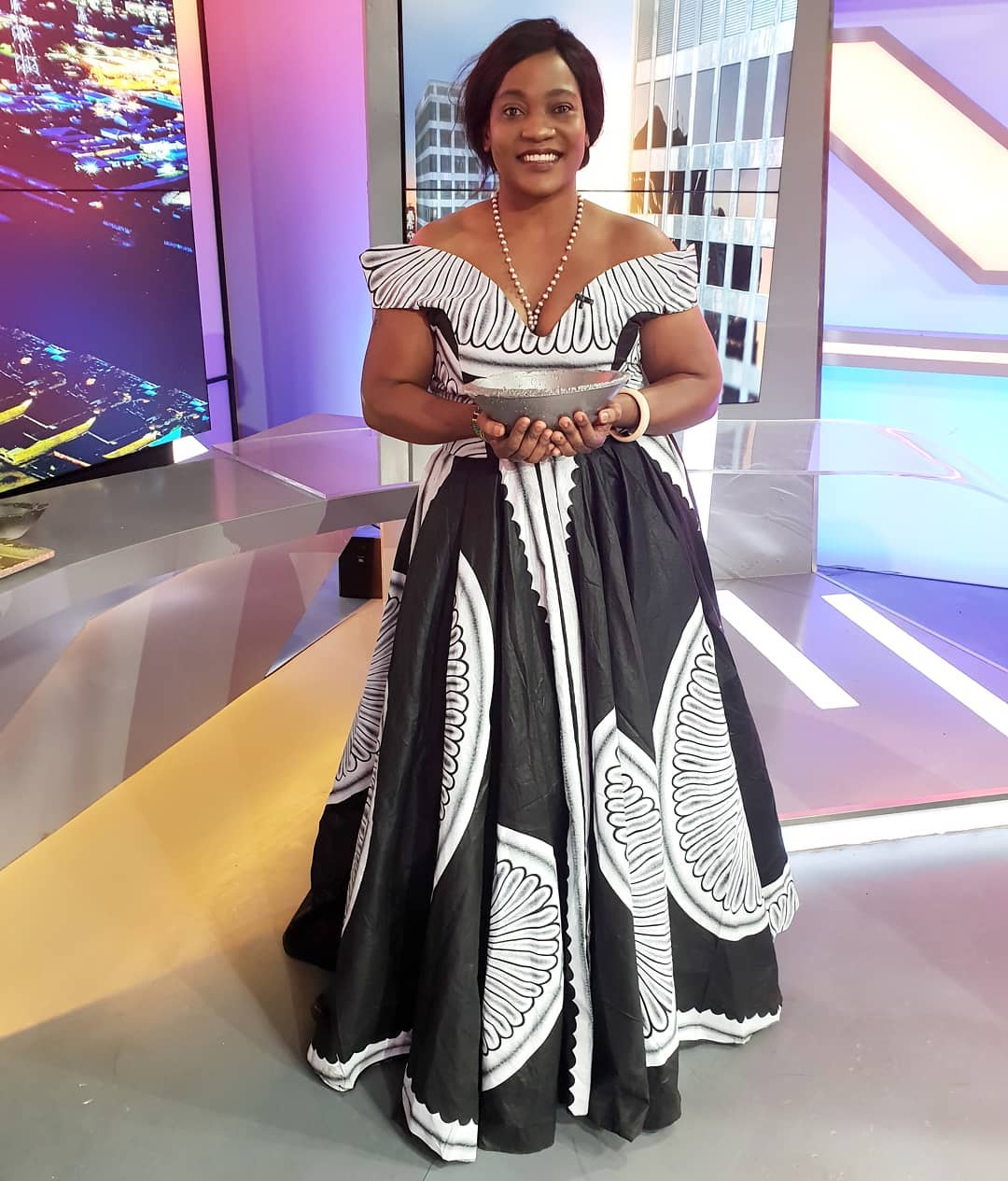 This is the kind of flare dress that redefines beauty by making a woman even more beautiful. It is a stunning long outfit that you can wear anywhere your heart desires including a party or a day out. Also, its black and white patterns, V-neck, and length will draw all the spotlight towards you. You will certainly get lots of compliments in this chic outfit. The impression that Cassie Kabwita exudes lasts for a long time.
Cassie's Sense of Fashion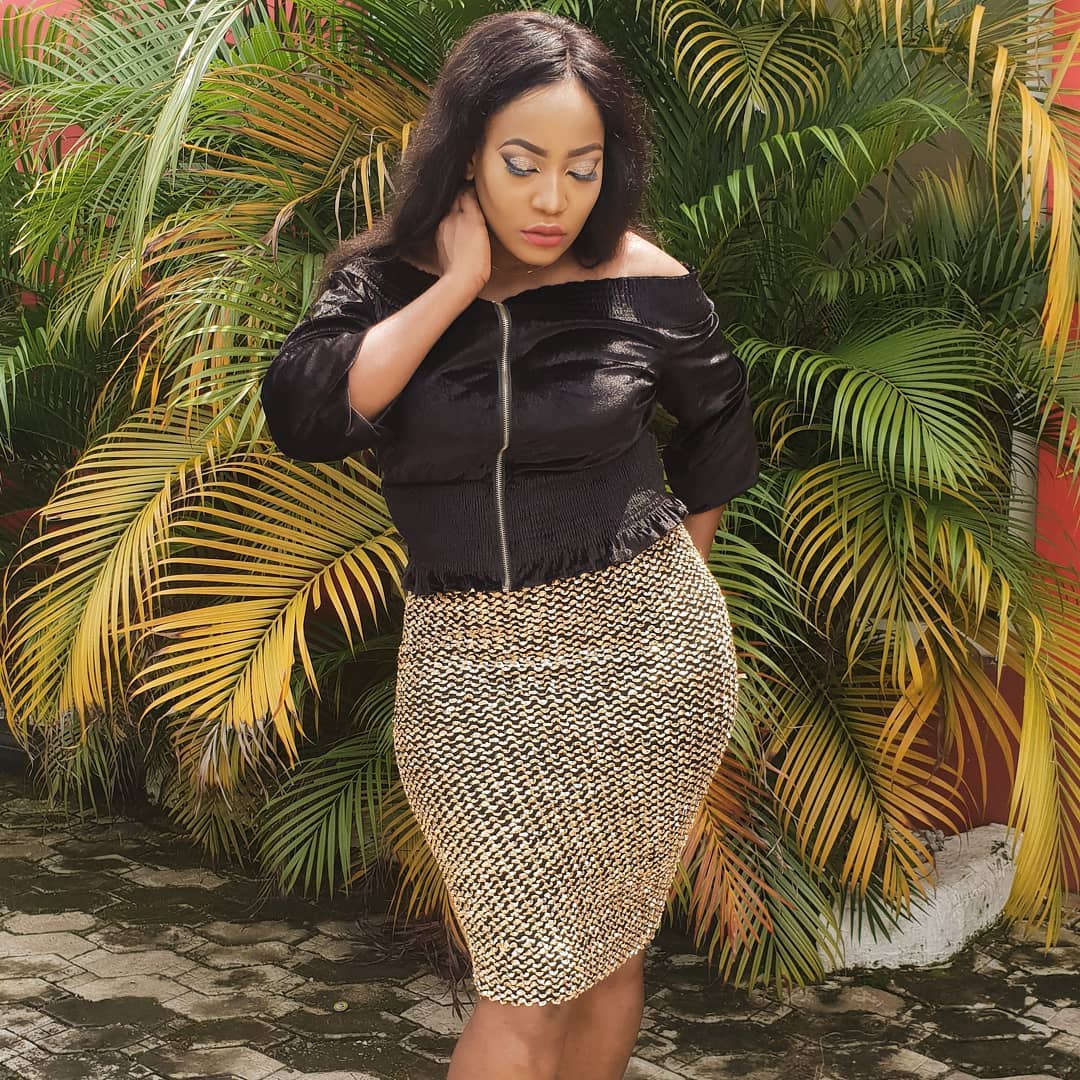 This is another picture that shows Cassie's sense of fashion. The fitting skirt and black sleeved top give her radiance whenever she makes an appearance. The outfit suggests she knows how to remain fashionable no matter what she puts on. It also demonstrates her ability to match whatever event or occasion she chooses to attend.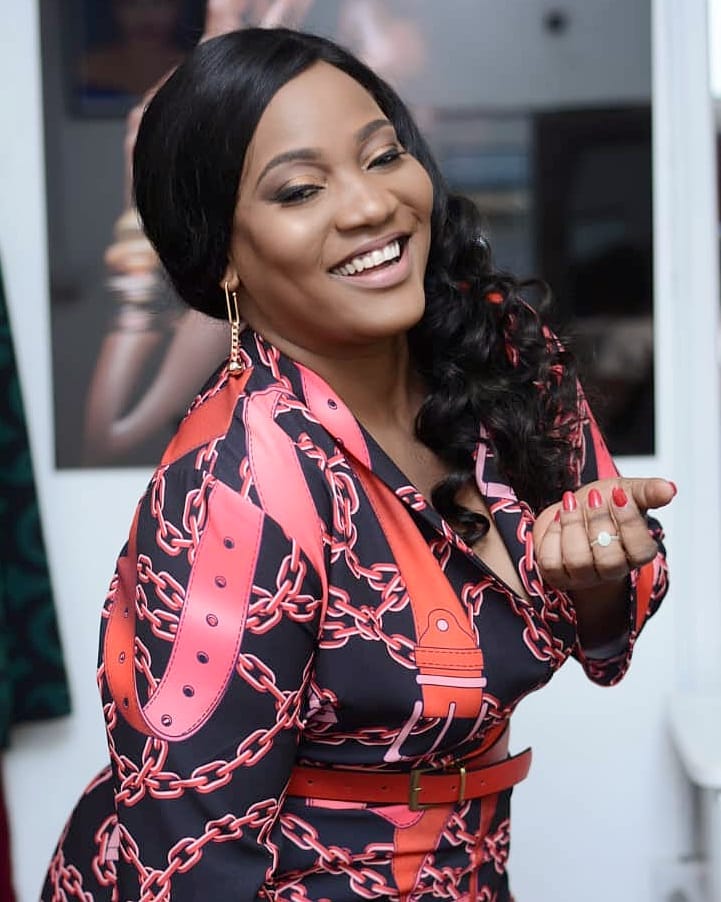 This is another chic outfit that is effortlessly beautiful. From the V-neckline and waist belt to the chain-like patterns, this dress cannot be ignored. It communicates its hotness and stylishness through the use of red color and print patterns. The dress can be styled for different events and special occasions.
This maxi dress allows King Cassie to feel comfortable all day. It is designed to accentuate any body type. If you love ankle-length or floor dresses, this is for you. Moreover, it is a perfect chic outfit for a party, wedding, or special event. This is the kind of dress that will leave the crowd gaping in awe
.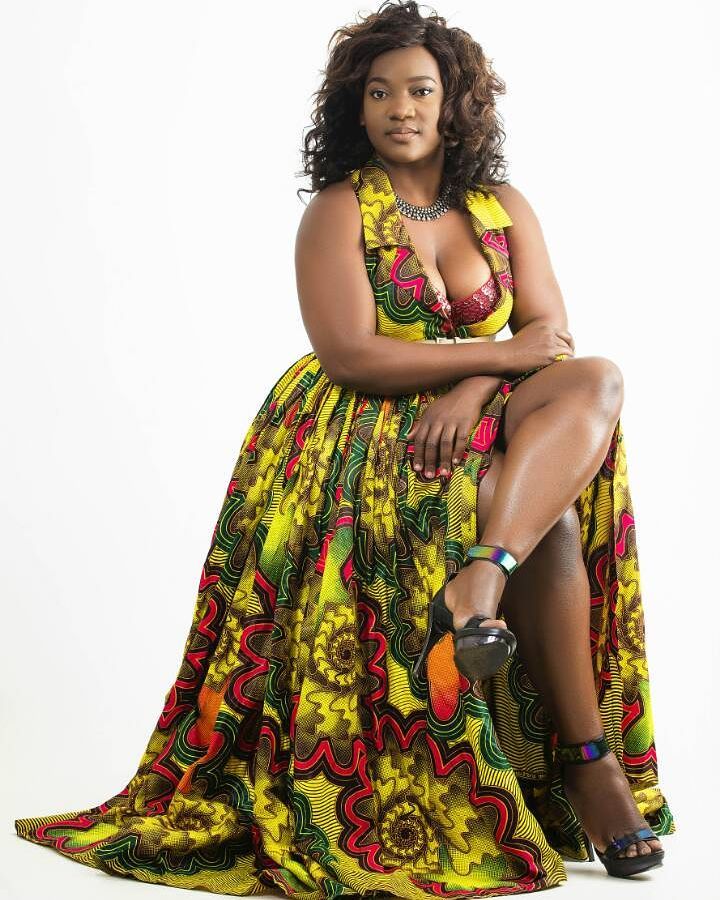 Designed with a revealing neckline, this thigh-high chic dress is a showstopper. Cassie tops this waist-fitting, sleeveless, and free-flowing dress with beautiful high heels. It can also be accessorized with jewelry and beautiful earrings. The dress is comfortable and attractive. You can use this type of outfit to wow the crowd during your next big event.
Conclusion
Ever since King Cassie ventured into the movie industry, her acting career has been on a trajectory. She pioneered the Zambia film industry and continues to inspire many aspiring and upcoming actors in her country. She is a fashionable African woman who also promotes African heritage through her chic dresses. Which of her amazing outfits stood out for you? Share your thoughts in the comments section below.