7 Of The Highest Rated African Dating Apps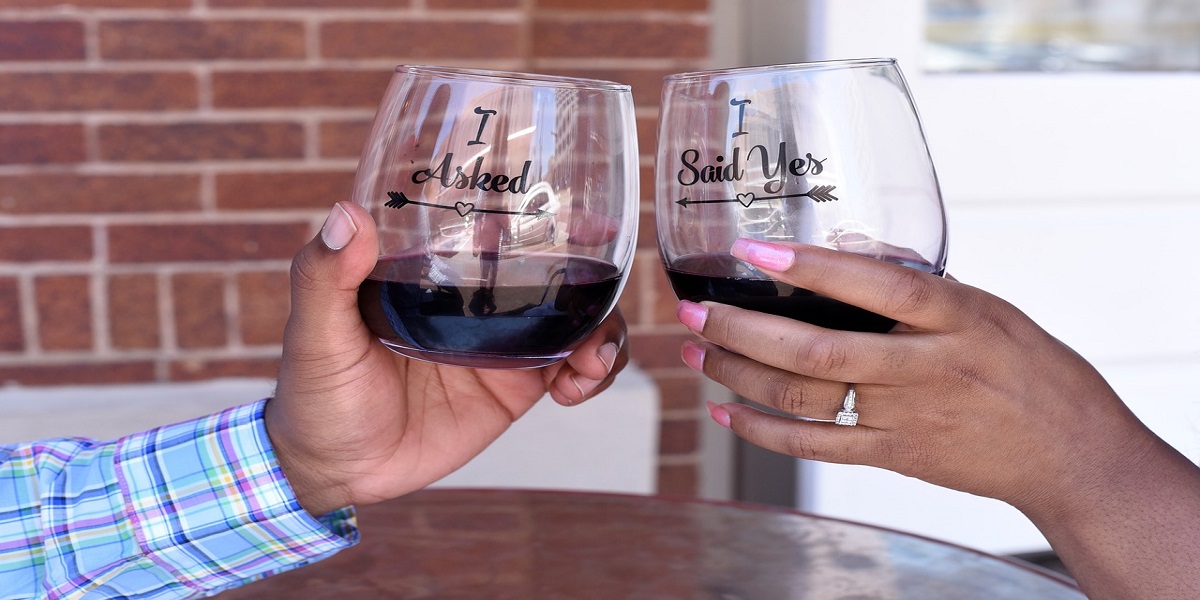 A quick search of dating sites on the internet returns a long list that includes African dating apps. This clearly demonstrates that technology has transformed the way people connect and communicate with others and dating is no exception.
In recent years, dating sites and apps have increased exponentially across the world. Millions of people turn to dating apps to look for potential partners or even flings. Today, you just need to login into a dating app and swipe your finger through potential female or male suitors on your phone.
Simply put, the world of dating is in your hand. This begs the question – what are the best African dating apps? To save you the hassle of signing up on so many sites, we have done the research for you. We searched through the internet for all the dating apps relating to Africa. Next, we picked the ones with the highest rating.  The result is a list of dating apps we deem as the best for those interested in dating people of African origin.
ALSO READ: 10 African Celebrity Breakups. Would You Have Handled Them Any Differently?
Best African Dating Apps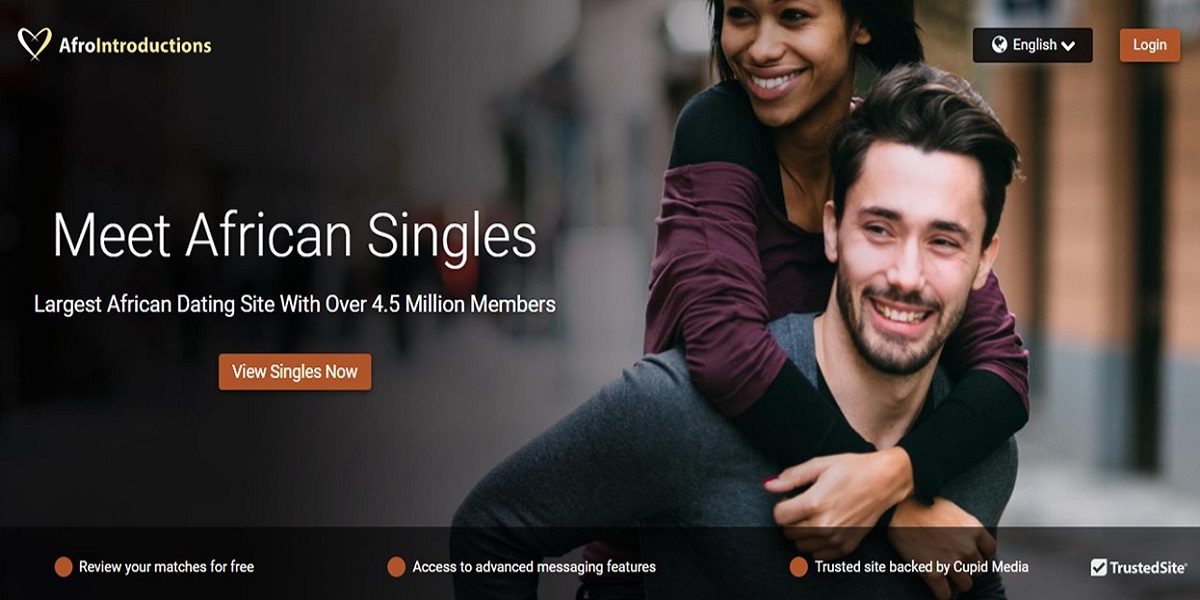 AfroIntroductions is a leader in African dating with over 4.5 million singles. Their membership largely consists of singles from the US, Europe, Nigeria, South Africa, Ghana, Kenya, Madagascar, and Cameroon.
The main goal of this dating site is to connect people from around the world with African singles. Also, it helps men and women from Africa to find love in their countries. Signing up on AfroIntroductions is free and pretty quick. If you wish, you can sign up using your Facebook account.
The site matches you with potential partners and you can review all your matches for free. Member profiles provide lots of information including drinking and smoking habits, level of education, religion, body type, and interests.  Afro Introductions mobile app makes it very convenient for members to find their perfect matches. Join this dating app for a uniquely African dating experience.
They also have niche dating sites catered specifically to matching people from the same African countries such as Kenya and South Africa.
ALSO READ: Want To Travel To Africa? Here Are 10 Travel Agencies To Try
" I thank God for directing me to this site where I met my LOVE. We met on AfroIntroductions and exchanged contacts, then started chatting through video calls etc and God did it, we got married on the 3rd of Oct."
AfricanLove is another African dating platform that connects the world to African singles. Members from across the world can connect with thousands of singles from Africa. You can join the site for free and the signup process takes less than two minutes. Members can not only share photos but also their interests on their profiles.
AfricanLove offers you a fast and easy way to meet with like-minded African singles. You can chat or email African girls interested in dating. This dating app offers you access to African singles living in Africa or any other part of the world.
You don't have to worry about the security of your personal information. AfricanLove employs high level encryption to guarantee the security of its online community.
"African Love gave me what I had longed for years – an African woman. We are now happily married."
ALSO READ: Best Fitness Apps Of 2021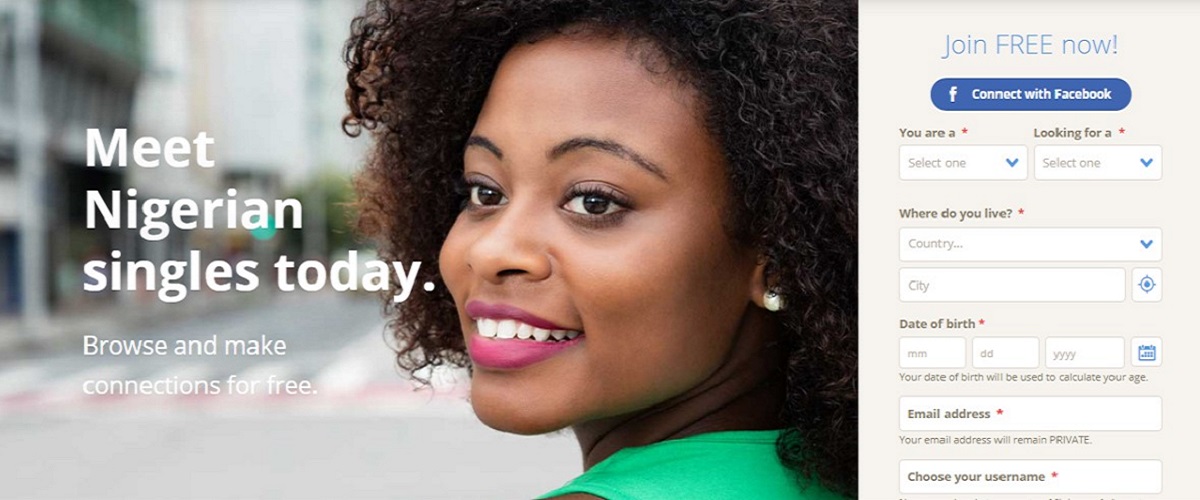 NigerianDating is the perfect place to find a Nigerian babe. With a few clicks, you can connect with beautiful Nigerian singles. Whether you are a Nigerian or a foreigner, you can sign up on the site as long as you are seeking a Nigerian partner.
While the majority of female members are Nigerians, most male members come from the US. Also, the site has male users from other countries including Canada, France, Spain, and Italy.
This African dating app offers both free and premium features that are tailored to help people connect, chat, and eventually meet. You can quickly create an account for free by providing basic personal details or sign up with your Facebook account.
Members who want to chat or like other users should sign up for paid membership. But the search tool is available for free and members can use it to see their matches and search others.
"I joined this dating site in March and the following month I met a loving man. So far things look good. If you are still searching for a partner, you will surely find like I did."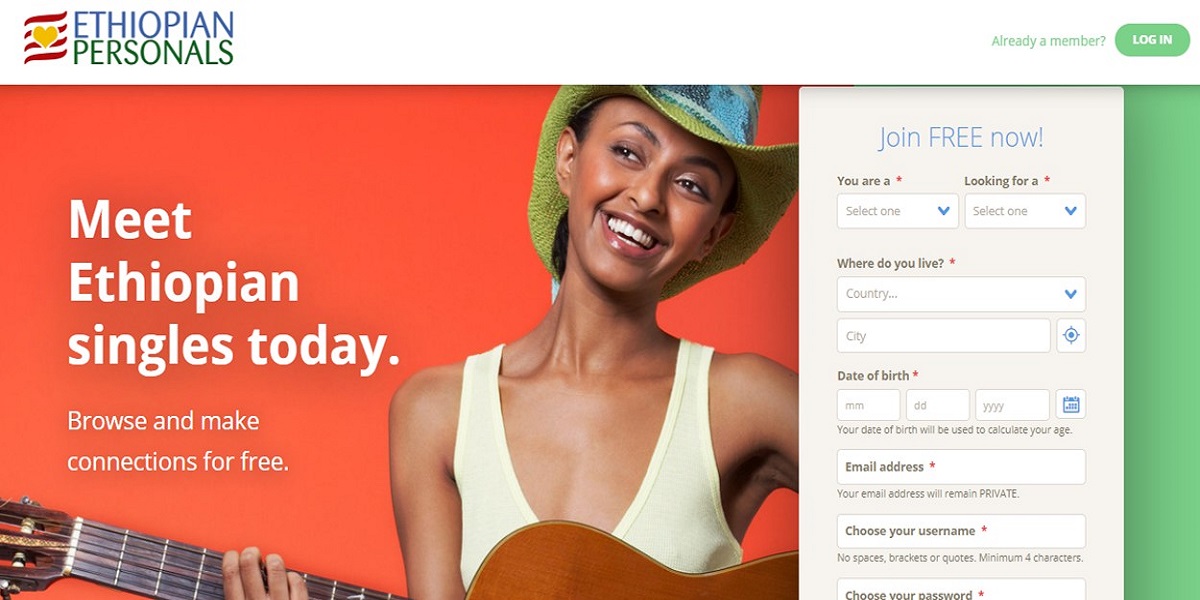 EthiopianPersonals aims to help singles of Ethiopian origin find soul mates. A foreigner can sign up on this African dating app to look for people with Ethiopian roots. This is the perfect place where the Ethiopian diaspora can find soul mates from their country of origin.
A free membership offers basic functionality while the Platinum membership allows members to access and use all the site features. Also, members can search for nearby users and send them messages.
Ethiopian Personals has handy features and an eye-catching design to offer the best user experience. If you have tried unsuccessfully to meet a lover of Ethiopian origin, you simply need to sign up on this dating site. You will get connected to so many Ethiopian singles.
The site has an advanced searching tool that enables members to find their matches. Also, it has chat rooms where singles can communicate in real time.
"Ethiopian Personals connected me with a lovely girl from my home country. Online dating is real. Know what you want and go for it."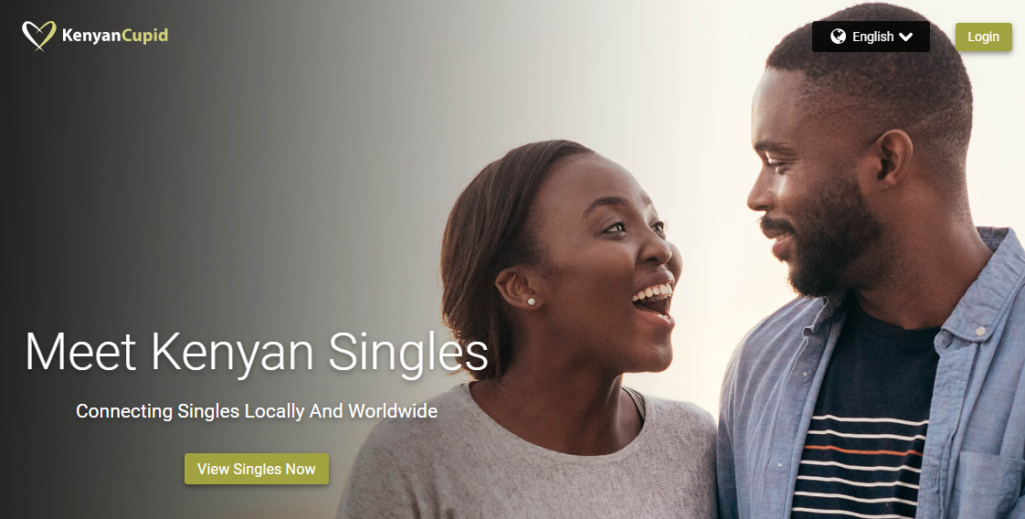 Embark on a journey of love and connection with Kenyan Cupid, the premier online dating platform designed to bring together Kenyan singles from around the globe. Discover a vibrant community of passionate individuals seeking meaningful relationships, all within the rich tapestry of Kenyan culture.
Unleash the Power of Connection
Whether you're a Kenyan native seeking to reconnect with your roots or a foreign soul drawn to the warmth and hospitality of Kenya, Kenya Dating provides the perfect platform to expand your social circle and uncover meaningful connections. Our intuitive interface and comprehensive search filters make it easy to find like-minded individuals who share your interests, values, and aspirations.
"I have always had interest in multicultural relationships so I joined KenyanCupid. What's so nice about this site is that you can see people's profiles and pictures even without paying for a subscription."
6. Truly African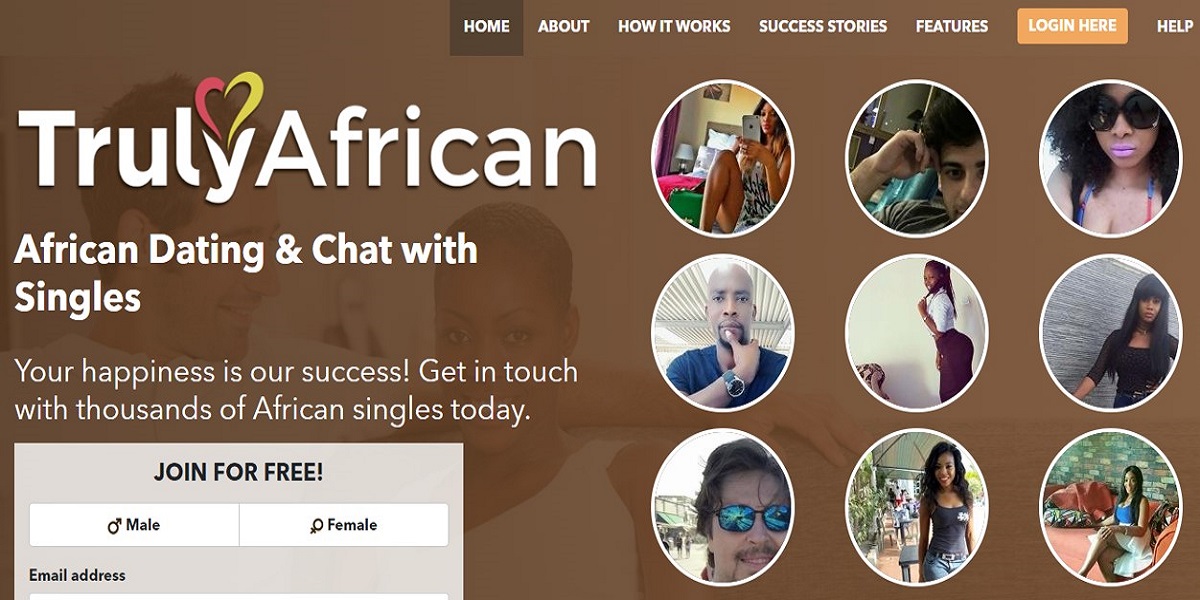 If you are looking for an African dating app that offers a safe and fun online dating experience, TrulyAfrican is meant for you. Thousands of people have found love through this dating platform. Regardless of where you're located around the world, TrulyAfrican can connect you with genuine African singles.
To meet handsome men and beautiful women from Ghana, South Africa, Nigeria, Kenya, and other African countries, simply sign up on this site. The registration process is hassle free. You just need to specify your gender and then provide your email and password.
As a member, you can browse and search thousands of profiles to find your ideal partner. The chat feature offers a face to face interaction capability. This allows members to reach out to potential partners and know them on a deeper level. Their mobile app offers a quality and uncomplicated online dating experience.
With this African dating app, you do not have to worry about language barrier. You can translate profiles and messages to the language you clearly understand. Also, members are prompted to verify their identity in order to keep the platform safe and secure.
ALSO READ: Meet MaWhoo, The Young Musician Fighting Femicide In South Africa
"Thank you TrulyAfrican… Good luck to everyone who is still searching. I hope everybody will find love as I have on this dating app."

7. Black People Meet 

BlackPeopleMeet is the best dating site for African Americans looking for casual dates, serious relationships, or even marriage. This dating site has over five million members from around the world. About 90 percent of its members are from the US. Although the site is mainly targeted at black singles living in America, people from other races can join as well.

Singles from other races seeking African-American singles can quickly find their soul mates on this dating site. Signing up and setting up a profile takes 2-3 minutes. Members are permitted to upload up to 30 photos that can even be imported from a Facebook profile.

A member can search and view profiles of other members for free. But one needs a paid membership to message others. BlackPeopleMeet has a sleek mobile dating app that offers a modern and chic vibe.

" I found someone very special on this site, and we are pursuing a relationship. Thanks BPM He is awesome and I'm crazy about him. We would never have met, if it was not for BPM, and to think he was right here in Arlington Texas all along. My Goodness."

ALSO READ: 6 African Edtech Platforms Helping African Students Learn During The COVID-19 Period
7. Kisses Of Africa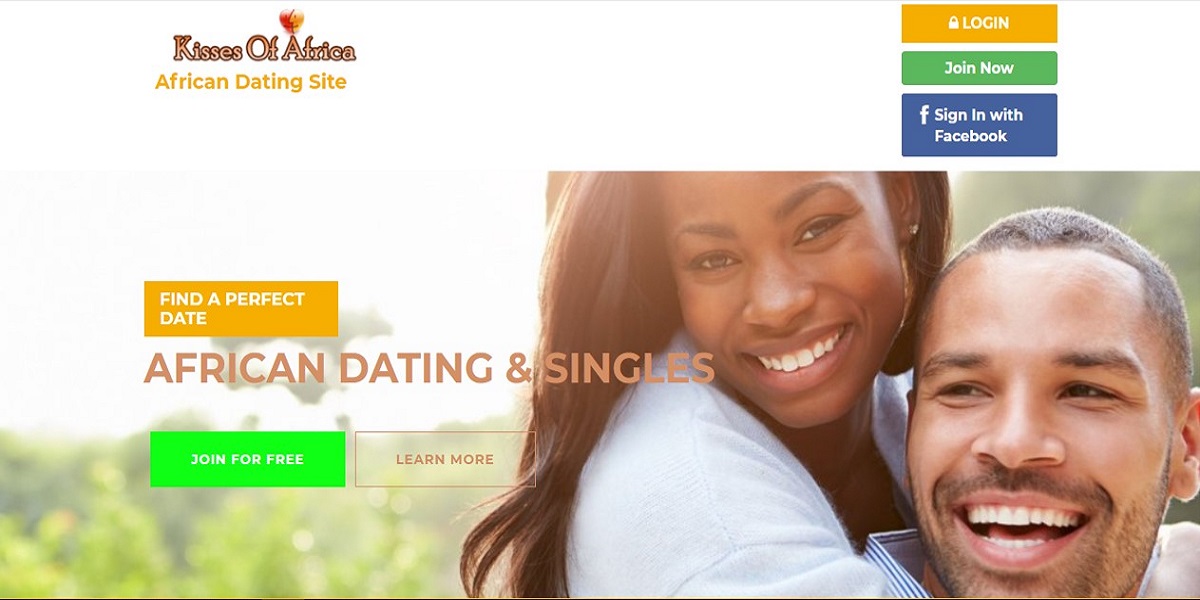 Whether you are looking for friends, fun, soul mate, or marriage, KissesOfAfrica has got you covered. The site is meant for people seeking to date African singles. Signing up on the site is quite easy and with a free membership, you can explore the site.
Members can conduct searches to find their matches as well as send messages to hundreds of African singles. Foreigners interested in dating singles from Africa can make their dream come true using this African dating site. Using just a few clicks, you can find an ideal partner and form a lasting relationship.
The site can translate profiles to your preferred language. Also, you can communicate with other singles through chat or video. Their paid membership offers unlimited access to all the site features. Singles who don't want to pay the monthly membership fees can buy and spend credits to access more features.
"Thank you very much "Kisses Of Africa" for I have found my true partner for I am in Kenya now and getting married on the 30th of Dec and would recommend the site to everybody who would love to find true and sincere happiness."
What is the Best Dating App of 2023?
There are tons of dating sites and apps that people from around the world use to make friends, meet new partners, and find soul mates. It is safe, easy, and fun to meet people virtually. Millions of people have found love and long term partners through dating apps.
Dating apps are becoming increasingly popular than ever. This suggest the demand for more diversity, quality connections, and intuitive experiences is more essential than ever.
Whether you are looking for friendship, a casual relationship, or a long-term relationship that would lead to marriage, there is a dating site or app that can help you. To enable you choose wisely, we reviewed dating sites that topped in 2020. The best dating app of 2020 was Elite Singles.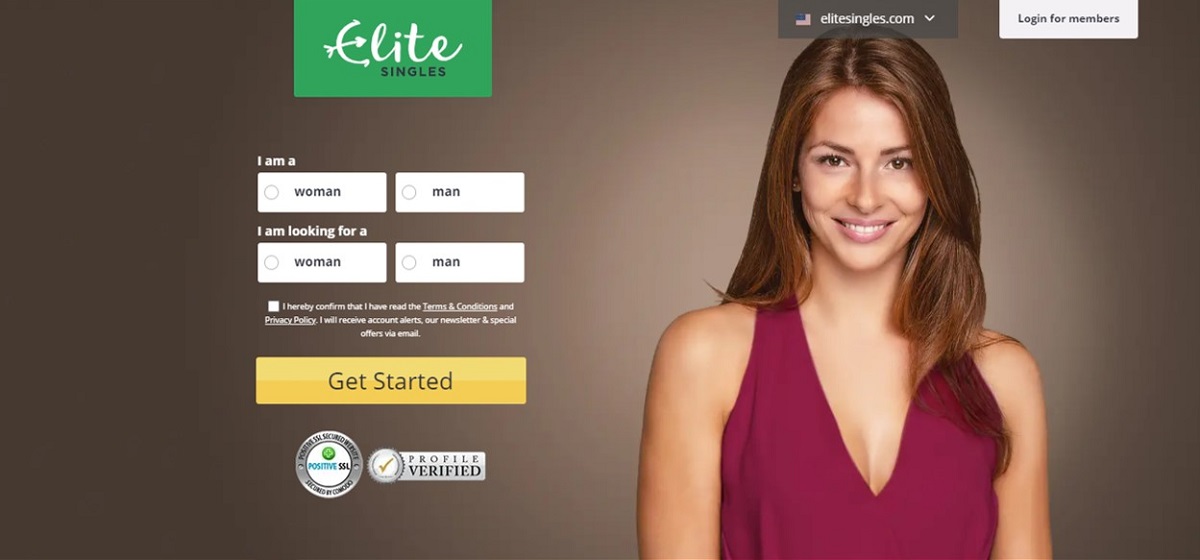 Majority of members in this dating app have a university education and are also mature. According to Observer.com, Elite Singles has a highly educated membership (85%). Also, 90% of its members are over 30 years old.
What Dating App is Best for Serious Relationship?
People join dating sites for various reasons. Some sign up on a dating app in search of just friendship. Another group of users joins online dating platforms seeking flings. Other than these, a majority of members in most dating apps are looking for soul mates. They want to find people whom they can date for a long time and possibly end up in marriage.
To help people who want to find long term partners, we studied dating sites with serious members looking for serious engagements. Our best dating app for serious relationship is Eharmony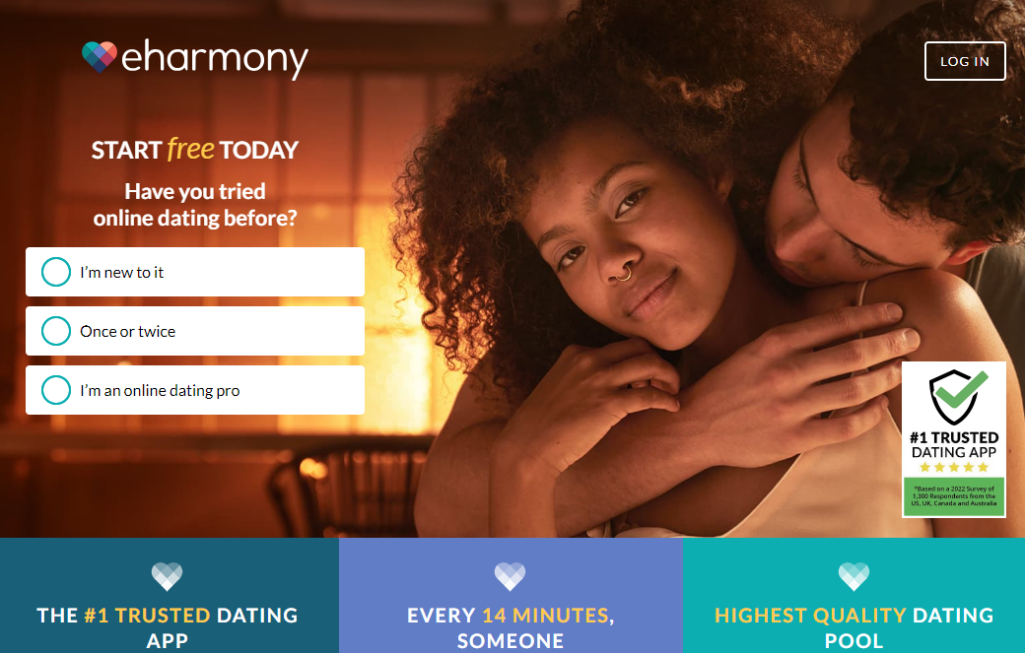 This dating site has made millions of couples. More than 2 million people have found love through Eharmony. Also, someone finds love on this dating platform every 14 minutes. Its members mostly end up in happy relationships.
Conclusion
To succeed in online dating, you need to find the site that will most likely offer you good matches. This list provides the best African dating apps you can trust to get great matches. When signing up, be sure to specify your interests. Also, provide enough information to make it easy for the dating site to match you with like-minded singles. As you look for your ideal partner, stay safe and be open minded.
Have you used any of these dating sites? We would love to hear your experience.