25 Most Beautiful And Most Developed Cities In Africa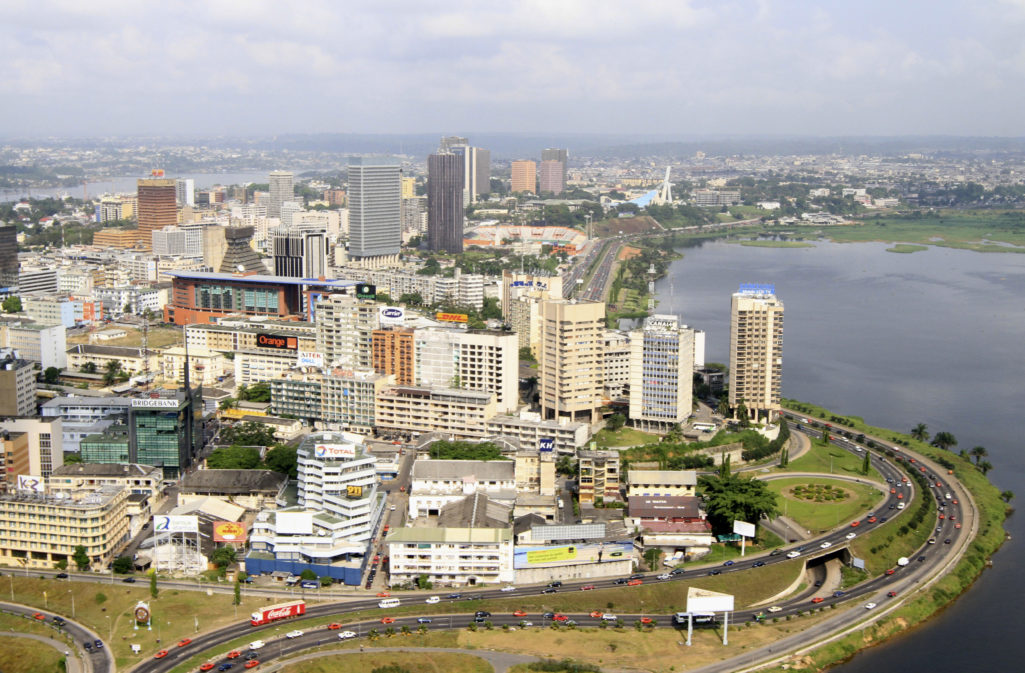 Africa is home to some of the world's most alluring places. The beauty and diverse experience offered by most African cities show that the continent is bigger than its popular narrative on some western media. In this post, we present our top 25 beautiful and most developed cities in Africa. Our ranking of these cities relies on the Human Development Index as well as the strength of the cities as tourist attractions.
The Human Development Index is a composite index compiled by the United Nations that combines life expectancy, education, and per capita income indicators, which stratify countries into four tiers of human development. Read on to discover Africa's treasure troves of beauty and development. This list is in no particular order.
#25. Windhoek, Namibia
It is a modern and tidy city with spectacular traditional German houses and pastel-painted buildings. Windhoek is Namibia's capital and largest city with a history and a number of historic locations. Moving around Windhoek immediately reveals its beauty. You can't miss out on unforgettable Nightlife in this beautiful city.
The city is pedestrian-friendly and quite walkable. You could also visit the German castles, cathedrals, and modern skyscrapers which dominate the city's skyline. With a Human Development Index of 0.646, Windhoek is in the top 20% of African cities in terms of development.
#24. Gaborone, Botswana
Located in the southern part of Botswana, Gaborone is a beautiful city and the capital of the country. Its major attractions are economic strength and political stability. It is among the continent's most orderly and planned cities, with a functional transport system and municipal services. Gaborone is a highly developed city with a HDI of 0.735.
Gaborone hosts the Art Gallery, which displays cultural artifacts, and the National Museum. It is also famous for the Gaborone Game Reserve which is home to wildlife such as impalas, wildebeests plus migratory and resident birds. Just in the south-western part of the city is Mokolodi Nature Reserve which hosts giraffes and rhinos. You could also climb to the summit of Kgale Hill to have more exciting views of the city.
#23.
Algiers, Algeria
With Algeria in the list of the top 10 most developed African countries (0.748 HDI), it is not surprising that Algiers is on this list. Situated along the Mediterranean Sea shores, Algiers hosts several beaches which are great relaxing places for both visitors and residents. The city also has some of the amazing monuments that were constructed to mark important events and dates in Algeria's history. It is the heart of Algeria's economic and political activities.
 #22. Port Louis, Mauritius
Mauritius is Africa's most developed country (0.804 HDI). Therefore, it makes sense that its political and economic capital makes the cut. Cleanliness, beauty, and security are some of the stand-out features of Port Louis. With a robust set of municipal amenities, Port Louis is the perfect blend of competent governance and private sector blitz.
The presence of port facilities, manufacturing industries, and tourism sites makes it a financial hub. Furthermore, its cuisine, history, and city architecture draw tourists from all walks of life. The Caudan Waterfront is a lively dining and shopping precinct. The Blue Penny Museum focuses on the island's colonial and maritime history, along with its culture.
#21. Cairo, Egypt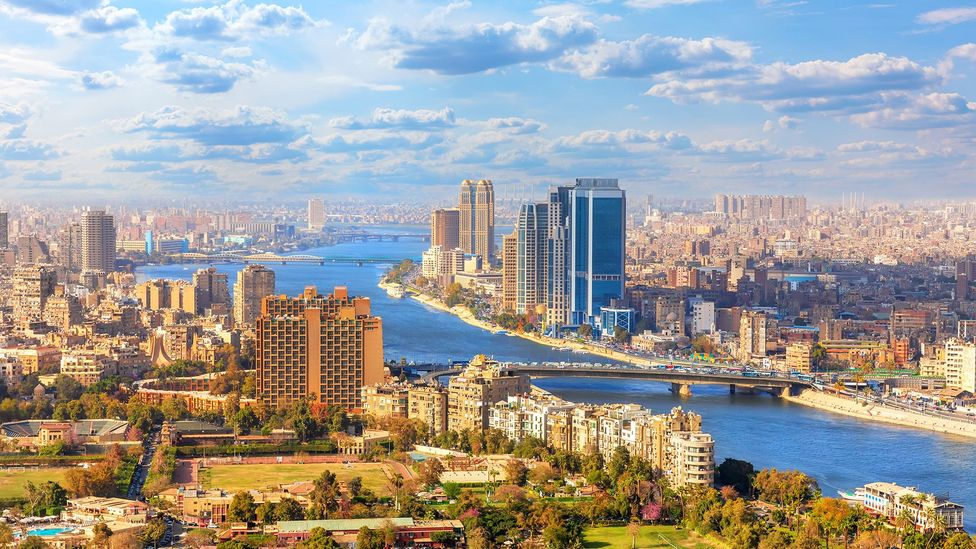 With a High HDI of 0.707, Cairo is one of Africa's most developed cities. Cairo is Egypt's capital and the largest city in the Middle East. It is also the second-largest on the continent after Lagos—and the home of civilization.
Having breathtaking infrastructures and a low crime level, Cairo is one of the most beautiful cities to visit. Cairo is famous for its own history, preserved in the fabulous medieval Islamic city and Coptic sites in Old Cairo. At its heart, you will see Tahrir Square and the vast Egyptian Museum, a trove of antiquities including royal mummies and King Tutankhamun artifacts.
#20. Luanda, Angola
Luanda is the oil and manufacturing hub of Angola. Being a port city, it is home to several economic opportunities. The country's major seaport allows Luanda to function as a hub for the exportation of diamonds, sugar, and coffee. A seafront promenade known as the Marginal runs alongside Luanda Bay. Among African cities, Luanda is at the upper echelon of the Human Development Index with a 0.582 rating.
Nearby is the well-preserved 16th-century Fortress of São Miguel, which now contains the Museum of the Armed Forces. The fort has views of the harbor and the Ilha do Cabo, a long, thin peninsula in the bay that's home to beaches, bars, and restaurants.
#19. Kumasi, Ghana
Kumasi hosts one of the largest markets in West Africa that bears over ten thousand stalls. The legendary hospitality and warm friendliness of the people of the Ashanti region in which Kumasi is located is always something to look forward to. With a HDI of 0.611, Kumasi is definitely a place to be on the African continent.
Kumasi is Ghana's 'Garden City', going by the many beautiful flowers and exotic plant species found in the area. It is a heritage site for Ashanti culture. In the huge, open-air Kejetia Market, you can buy everything from glass beads to Ashanti sandals. The National Cultural Centre offers craft workshops and dance performances.
#18. Libreville, Gabon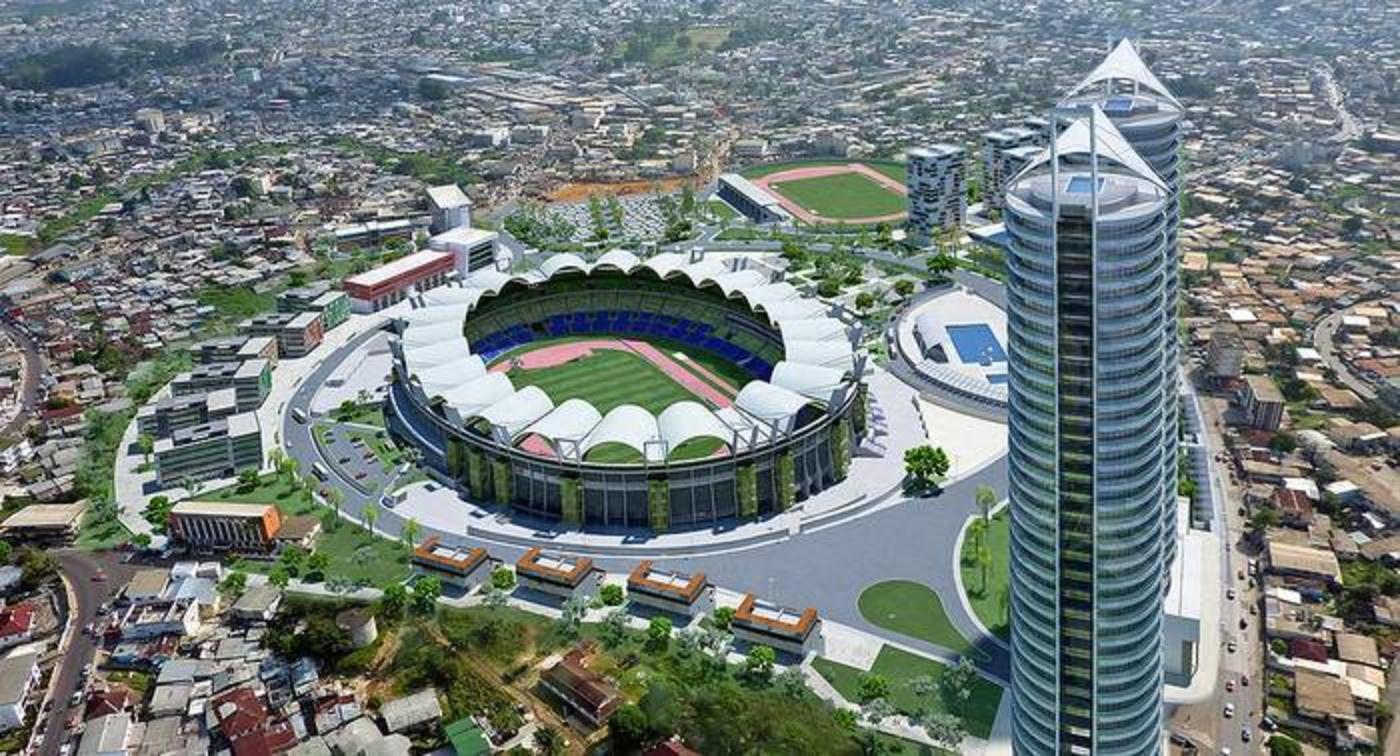 Libreville is the capital and largest city of Gabon, a fast-developing country with a HDI of 0.703. It is home to a shipbuilding industry, brewing industry, and sawmills. The city exports raw materials such as wood, rubber, and cocoa from the city's major port, and the deepwater port at Owendo. The lifestyle of the people and beautiful architecture mirror those of the French. Additionally, it doubles as an oil city with a massive investment which has boosted the mining sector. Its seafront boulevard has parks and sculptures.
#17. Kampala, Uganda
Although this is one of the few cities that make the list from countries with poor HDI metrics (0.544), Kampala's place is fully deserved. Kampala is Uganda's business center and capital city. It hosts various traditional sites, craft shops, religious sites, international hotels, rewarding nightlife, and affordable transport means, among other amazing things. The Uganda Museum explores the country's tribal heritage through an extensive collection of artifacts. There is an extensive network of municipal amenities, although security remains a major concern for residents.
#16. Kigali, Rwanda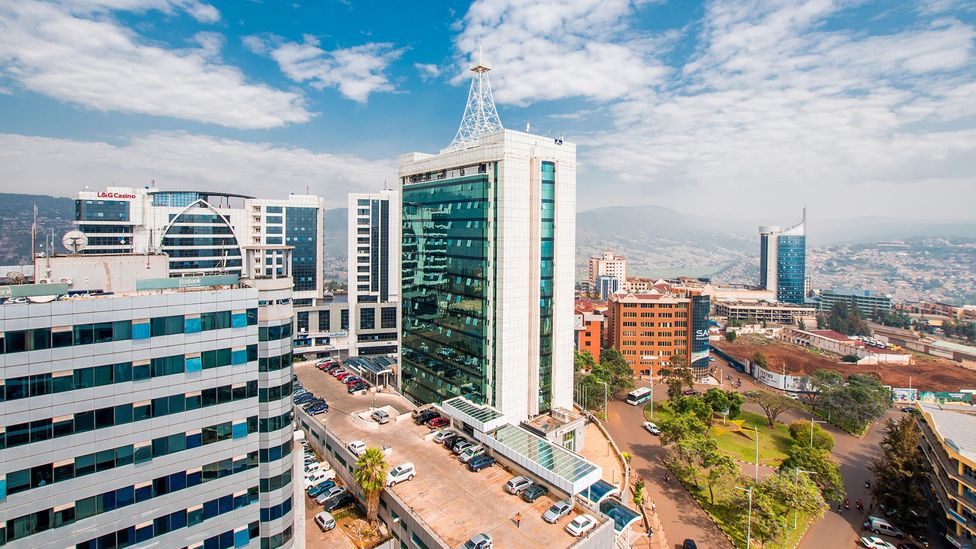 Which city is the cleanest in Africa? Kigali is undoubtedly one of the best cities in this regard. The city has high development metrics (HDI value of 0.643) with world-class schools and a robust healthcare system for Rwandans. It is the country's central business center with many modern buildings such as the New Kigali Tower. It is near most of the tourist attraction sites, including Volcanoes National Park. The city's Caplaki Crafts Village has stalls selling traditional handicrafts, including woodcarvings and woven baskets.
#15. Addis Ababa, Ethiopia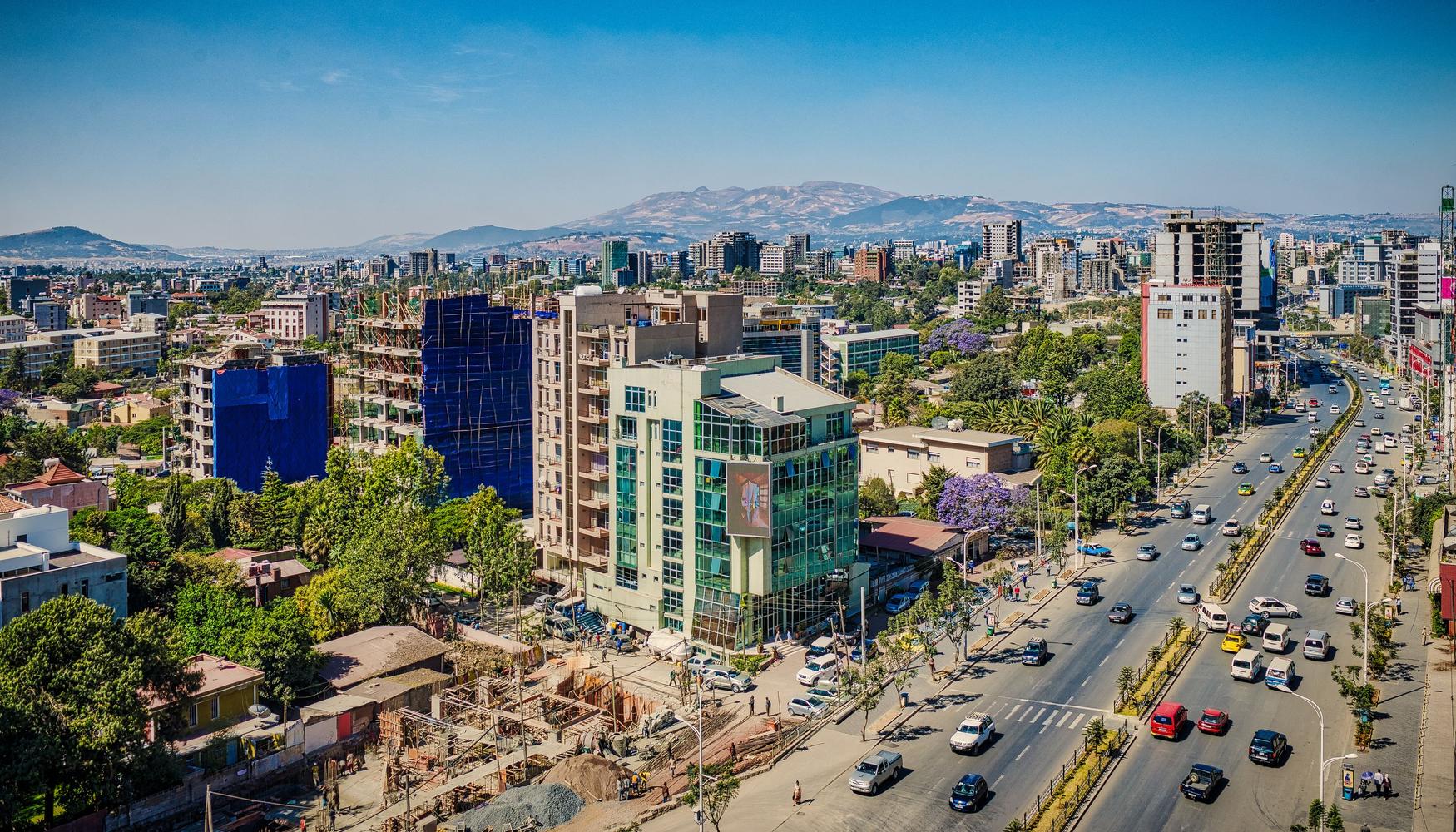 Also known as Finfinne, Addis Ababa is the capital and largest city in Ethiopia, a developing nation with HDI of 0.485. Several institutions, such as the house of the prime minister, headquarters of the Ethiopian National Defense Force, federal police, as well as national intelligence agencies, are located in the city. Also, it is the seat of Jubilee Palace, African Union, and the predecessor Organisation of African Unity (OAU).
It also hosts the headquarters of the United Nations Economic Commission for Africa (ECA), as well as various other continental and international organizations. Addis Ababa is therefore often referred to as "the political capital of Africa" for its historical, diplomatic, and political significance for the continent.
#14. Dar Es Salaam, Tanzania
Commonly known as Dar, Dar Es Salaam is the largest city and financial hub of Tanzania. It is also the capital of the Dar es Salaam Region. With a population of over six million people, Dar is the largest city in East Africa and the seventh-largest in Africa. Located on the Swahili coast, Dar es Salaam is an important economic center and one of the fastest-growing cities in the world. With a Human Development Index of 0.607, the city has educational and health facilities in the upper-middle class of African cities.
#13. Nairobi, Kenya
A good number of multinational companies prefer to use Nairobi as the base for their operations in Africa and the continent at large. Nairobi is also the most populous city in Eastern Africa. It is one of the leading cities on the continent both politically and financially with HDI of 0.665. Nairobi is called Green City in the Sun as it has an amazing culture, which is unparalleled in any other city. The city is known for its sheer natural beauty that will take your breath away. It is a place where everyone converges with a magnificent experience.
#12. Tunis, Tunisia
Tunisia is one of Africa's top 10 most developed countries (HDI of 0.74). It makes sense that Tunis stands as the second most beautiful city in Africa after Johannesburg. It has a population of 2,700,000 inhabitants, making it the center of the country's commercial activities.
The government of Tunisia developed Tunis to make it compete globally and make it one of the best cities in Africa. Among Tunisia's tourist attractions is its cosmopolitan capital city of Tunis, the ancient ruins of Carthage, the Muslim and Jewish quarters of Djerba, and coastal resorts outside Monastir.
#11. Abuja, Nigeria
After Lagos ceased to be the capital city of Nigeria in 1991, Abuja became the capital. This was chosen by the then Nigerian President. The city is on the list of the most beautiful cities in West Africa, with a HDI of 0.539. It is attractive and known for being one of the few purpose-built capital cities in Africa, as well as being one of the wealthiest. Abuja is Nigeria's administrative and political center. It is also a key capital on the African continent due to Nigeria's geo-political influence in regional affairs. ECOWAS and UN regional offices are in the city.
#10. Cape Town, South Africa
Cape Town is the oldest and second-largest city in South Africa, after Johannesburg, and also one of the capitals of South Africa (HDI of 0.709). Colloquially named the Mother City,
 it is the largest city of the Western Cape province
 and forms part of the City of Cape Town metropolitan municipality. The Parliament of South Africa is situated in Cape Town.
The city is known for its harbor, natural setting in the Cape Florist Region, and landmarks such as Table Mountain and Cape Point. Sixty-six percent of the Western Cape's population live in Cape Town. The International Council of Societies of Industrial Design named the city the World Design Capital in 2014.
ALSO READ: 10 Luxury Homes That Will Change Your Impression Of Uganda
#9. Accra, Ghana
Accra, which is the capital of Ghana, is a modern city with the presence of world-class shopping malls, classic bars, restaurants, and nightclubs. The Ghanaians are friendly and their tropical environment is favorable. There are also many highbrow areas and excellent spots for evening hangouts, making it a fantastic city to live in.
#8. Abidjan, Ivory Coast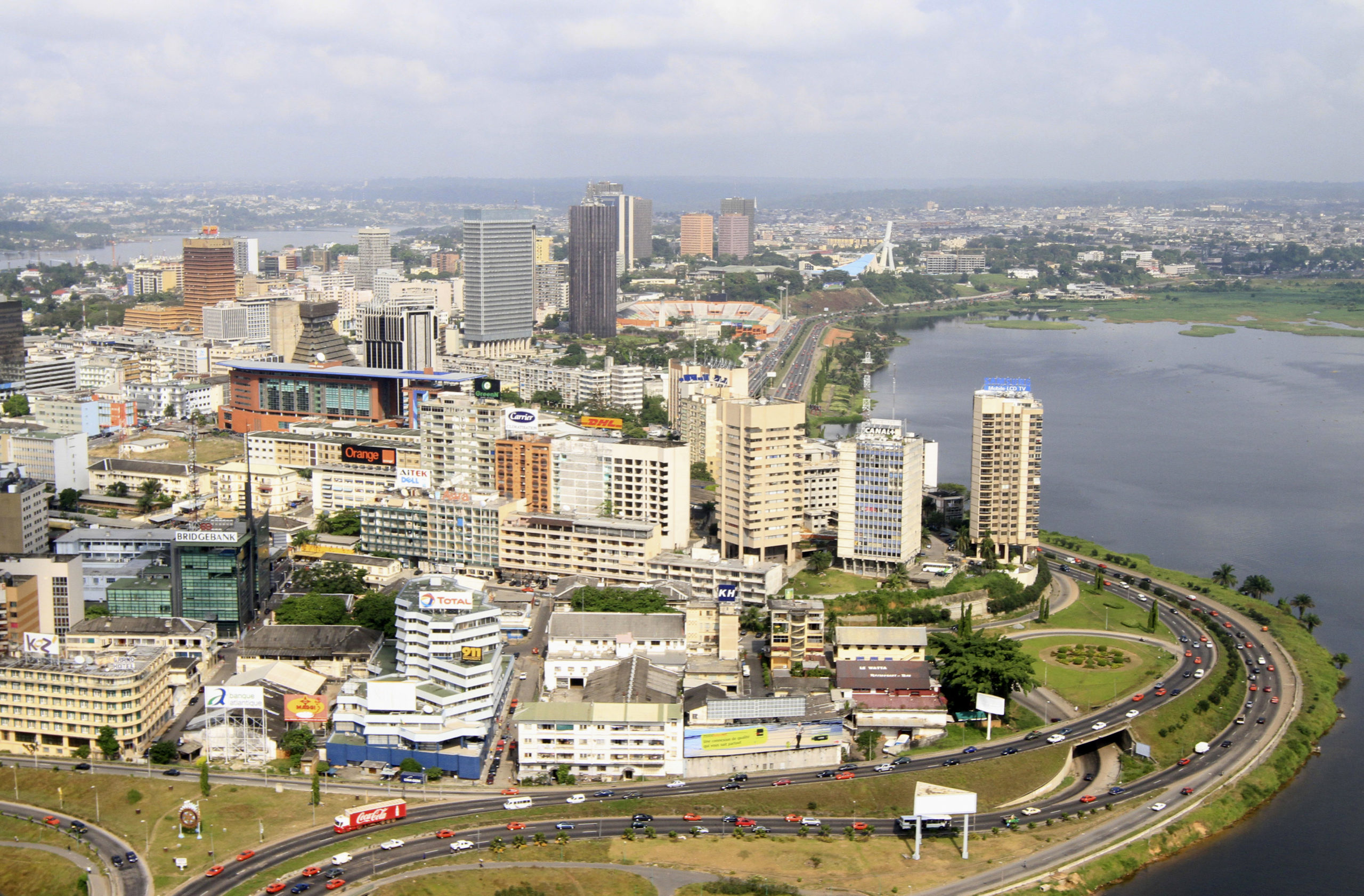 Abidjan is a city on the southern Atlantic coast of Côte d'Ivoire (with HDI of 0.538). It is the country's major urban center, with skyscrapers rising above the Ébrié Lagoon. Modern landmarks include La Pyramide, a ziggurat-like building. St. Paul's Cathedral is a swooping structure tethered to a massive cross. Artwork, cultural relics and handicrafts are on display at Le Musée des Civilisations de Côte d'Ivoire.
#7. Agadir, Morocco
Agadir is one of the major urban centers of Morocco, a fast-developing nation with HDI of 0.686. Its beauty rests on the blending of history and modernity. The level of crime is deficient and it is unlikely that you will meet any harm. This makes it a haven for tourists. It is regarded as a resort destination for its golf courses, wide crescent beach, and seaside promenade lined with cafes, restaurants, and bars.
#6. Lagos, Nigeria
Lagos prides itself on being the most populated city on the continent. Because of this vast population, it is considered the center of trade and commerce. Its beauty is outstanding and offers an ideal nightlife and leisure that runs 24/7. Victoria Island, the financial center of the metropolis, is known for its beach resorts, and boutiques. To the north, Lagos Island is home to the National Museum, displaying cultural artifacts and craftworks.
#5. Asmara, Eritrea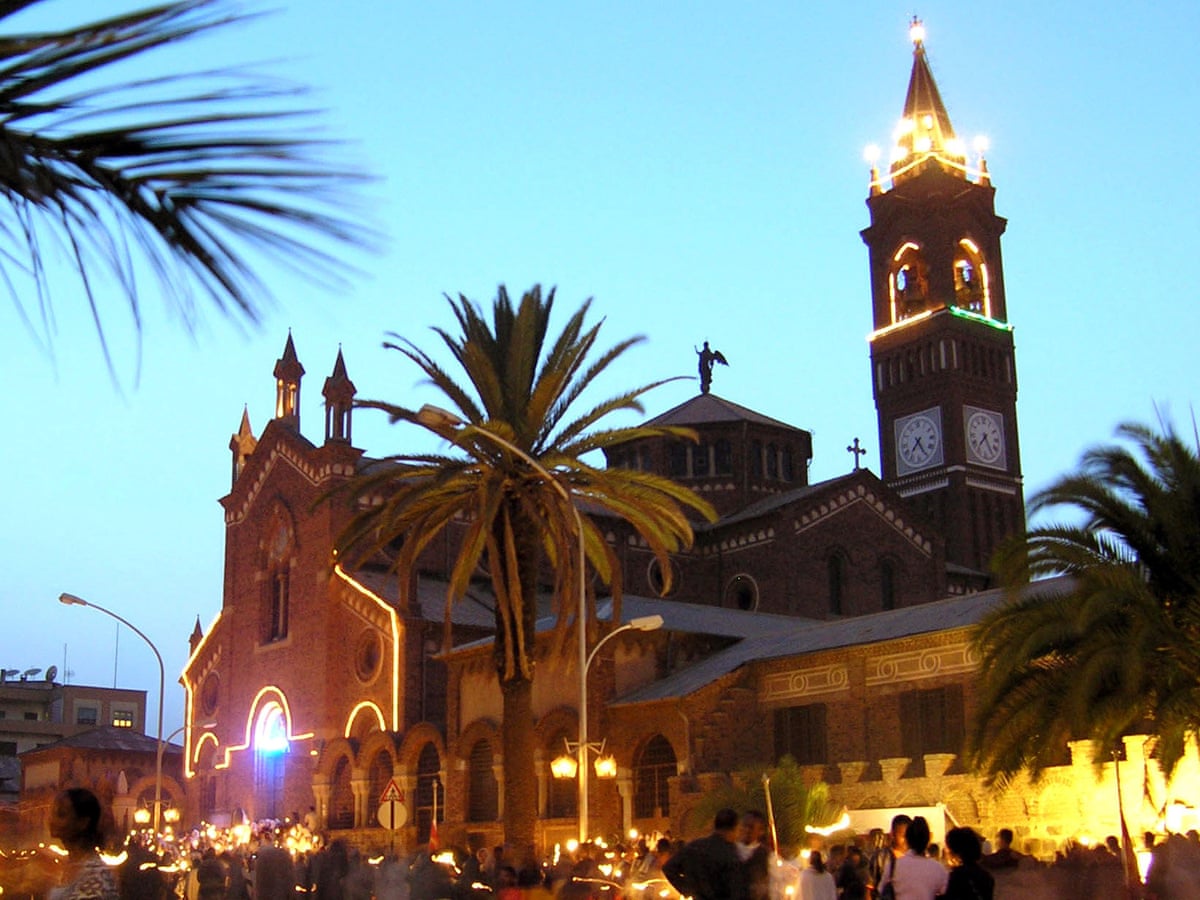 Asmara is the capital city of Eritrea (with HDI of 0.459), a country in the Horn of Africa. It's known for its Italian colonial buildings, like the Catholic Cathedral. The city's eclectic architecture ranges from art deco cinemas to the futurist, airplane-shaped Fiat Tagliero service station. In living in the city, there is something for everyone. The city is also culturally developed, making it suitable to live there.
#4. Stone Town, Tanzania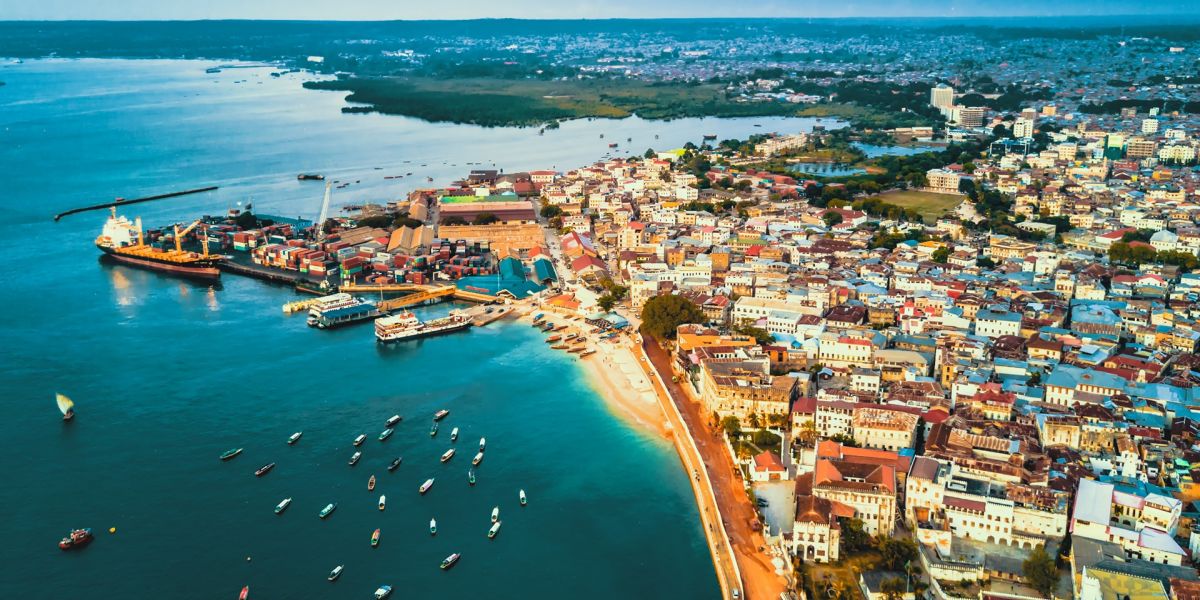 Stone Town is a Swahili coastal trading town on the bank of the Indian Ocean of the Tanzanian coast. It is home to crystal clear waters, amazing white-sand beaches, rich history, and Stone Town. Little wonder it is is the cultural heart of Zanzibar. Many visit Zanzibar for various water sport. It has existed for over 200 years. The winding alleys, Sultan's Palace, carved wooden doors, animated bazaars, and the narrow streets make Stone Town an attractive place to visit.
#3. Johannesburg, South Africa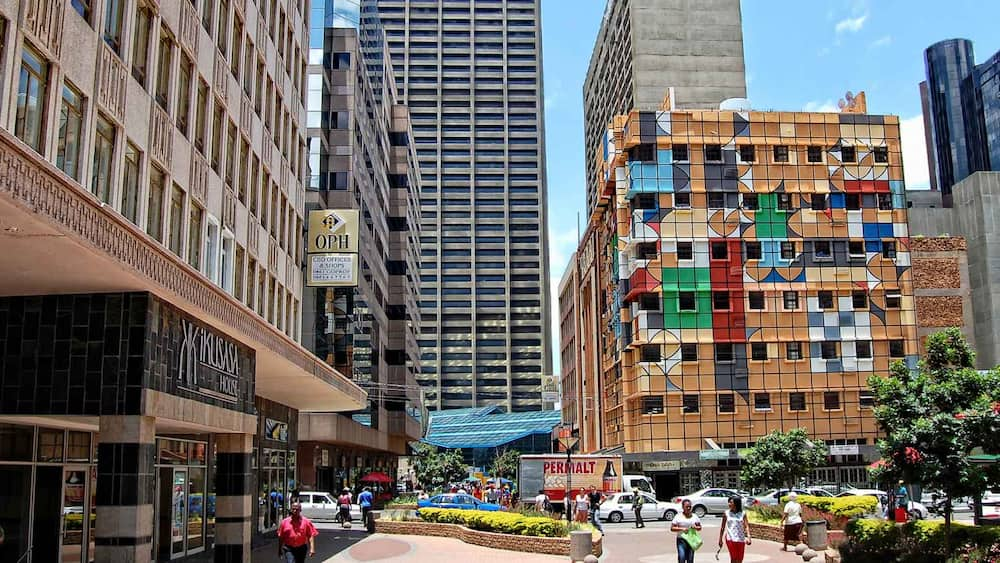 At the economic heart of Africa's seventh most developed country is the continent's most beautiful city. Johannesburg is one of the wealthiest modern cities in Africa. It has a lot of investment and career opportunities making it favorable for tourists and African returnees.
Interestingly, it is clean and has world-class shopping malls, hotels, and one of the best airports in the world. Also, it is the financial and industrial metropolis of South Africa, built on a rich history of gold mining. The city is rapidly developing from an edgy safari stopover to a vibrant hub for arts and culture.
#2. Marrakesh, Morocco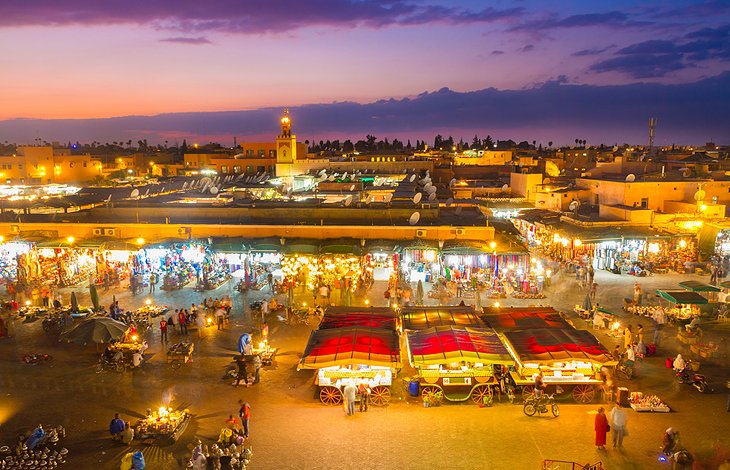 Marrakesh is Morocco's fourth-largest city. It is a beautiful city and a warm, welcoming place filled with ancient architecture and modern culture. Marrakesh is home to a very vibrant medieval walled medina which pre-dates the Berber Empire. You'll want to spend some time wandering its narrow maze-like streets, where you'll find souks (marketplaces) selling many traditional goods, from jewelry to spices and textiles.
#1. Victoria, Seychelles
This town and capital of the Republic of Seychelles. It is the second most developed nation in Africa with a HDI of 0.796. The city is located on the northeastern coast of Mahé Island. Victoria is the only port of the archipelago and the only town of any size in Seychelles. As the business and cultural center for the country, the town has modern facilities, including a hospital and a teacher-training college. Victoria is connected by paved roads to major points on Mahé Island.
At its eastern edge, Victoria opens up onto the harbor and the ocean, containing the Saint Anne Marine National Park. The New Pier welcomes cruise ships, large freighters, and tankers, serving as the main trading port for the country. In terms of exports, Seychelles sells spices, vanilla, coconuts, coconut oil, soap, tuna, and cinnamon bark.
The city's surrounding urban area contains numerous amenities and attractions, including the International Airport, the Botanical Garden, a university, museums. It also boasts of offices belonging to tourism companies, airlines, and banks, and a cinema.
Conclusion
There you have it, our 25 most beautiful and developed cities in Africa. These are cities that are beautiful to see, wonderful to experience, and great to live in. Interestingly, the cities on this list are not only beautiful but also offer work opportunities. So, where will your next visit be? Share your thoughts in the comment box below.