Afronista Spotlight: Ruth Negga Talks Tough On Race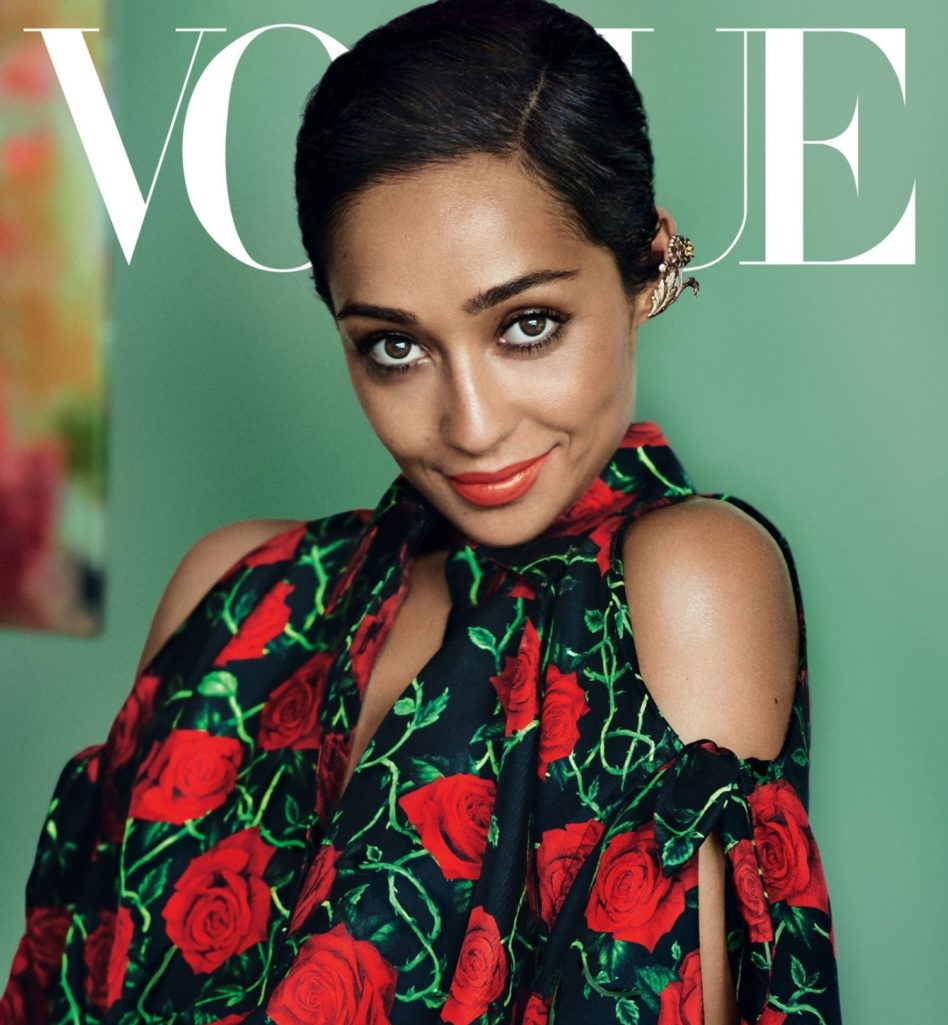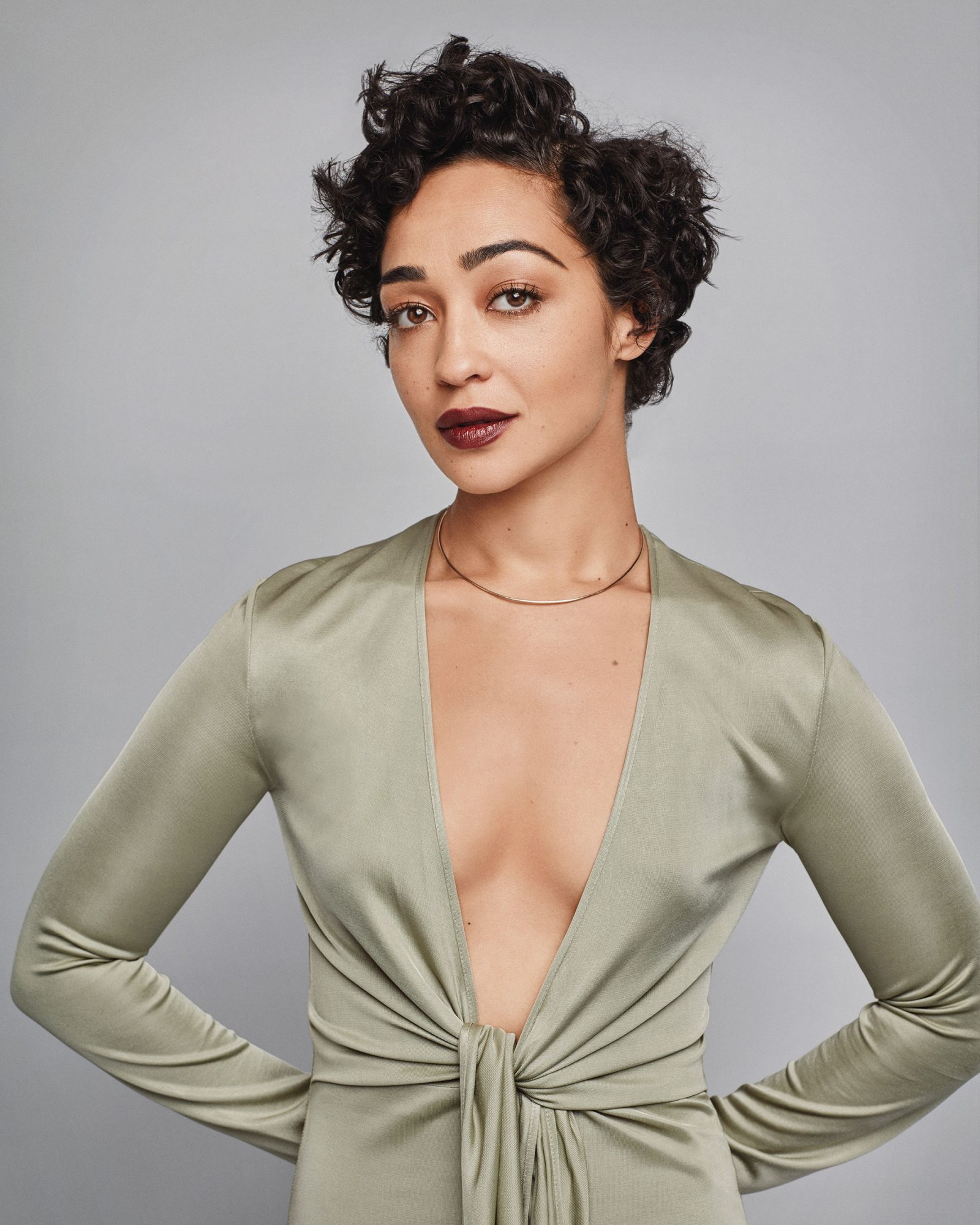 African women all over the world are carving out their space as the most fashionable women worldwide. They are developing their unique styles, embracing them, and sometimes, even exporting them to the world. One of Africa's finest has exemplified what it means to do the latter. Her name is Ruth Negga. Why is she of interest to us? Read on to find out.
Who is Ruth Negga? 
Ruth Negga was born on January 7, 1982, in Addis Ababa to an Ethiopian father and an Irish mother. Her parents met while her mother was working as a nurse in Ethiopia. Negga, an only child, lived in the country until she was four. Her father died in a car accident when she was seven.
Brought up in Limerick, Ireland, she has resided in London since 2006. Negga studied at the Samuel Beckett Centre at Trinity College, Dublin, graduating with a BA in Acting Studies.
Glowing Career Success and Awards
Ruth Negga made her debut on the screens in the Irish Film, Capital Letters, in 2004. Prior to this, she played a few roles in theatre. She has starred in numerous television, film, and theatre productions. Negga appeared as Dame Shirley Bassey in the TV Series Shirley in 2011 and won the IFTA Award for Best Actress (Television) for her performance. 
In 2016, Negga starred in the historical romance drama Loving for which she garnered a nomination for the Academy Award for Best Actress in a Leading Role. She also garnered nominations for the Golden Globe Award for Best Actress in a Motion Picture—drama—and the BAFTA Rising Star Award.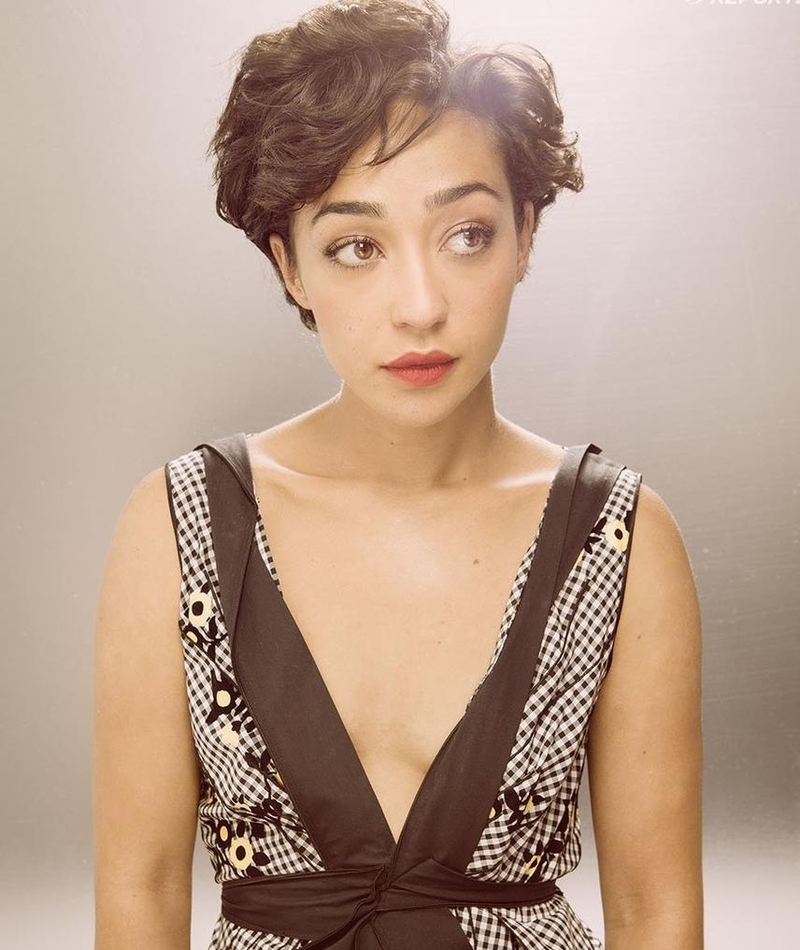 Last year, Ruth Negga was 10th on The Irish Times list of Ireland's greatest film actors. In 2006, she was also chosen as the Irish Shooting Star for the Berlin Film Festival. In 2003, she picked up a nomination for the 'Most Promising Newcomer' at the Olivier Awards. She was unsuccessful, but amusingly told The Observer 'I stole the cutlery when I didn't win'.
She took up a couple of small TV roles in the series Love is the Drug and Doctors and starred in Capital Letters in 2004. However, her career took an upward trajectory following her audition for Neil Jordan's Breakfast on Pluto. 
According to her, "I didn't know much about her when she came to the casting", Jordan has said, "but the moment I saw her act, I decided to change the script so that she could appear in the movie". 
Talking Tough about Race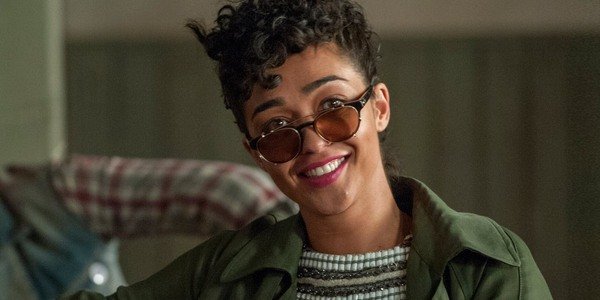 Notoriously private, Ruth Negga has no public social media accounts. Her world views and opinions and the details of her personal life are not widely broadcast in the manner we have come to expect from celebrities. However, details of her professional life are still public. 
In a recent interview with Emma Dabiri, she spoke extensively about racism and what it feels like to be a black person in Ireland. She mentioned that she has never really been a victim of racism. However, she understands that many black people all over the world experience racism. She said, 
"A black child's first cognizance of their blackness is a negative experience and then you're supposed to go forward into the world like there's a meritocracy. People who say they don't consider skin color… are you saying that because you're trying to reach out in a compassionate and empathetic way, which is lovely and great, or because you don't want to talk about it or because you're f**king blind?"
Ruth Negga's Inspiring Styles 
Fashion-wise, Ruth Negga is second to none. She has embraced her Ethiopian cultural heritage to the point of elevating the Afronista style to a superior art form. Here are some of her most stunning looks.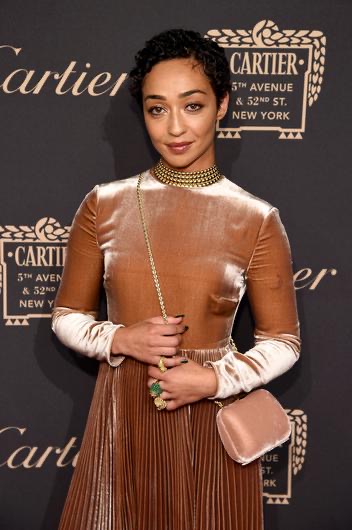 Inspired by her Tigrayan roots, this polyester fabric perfectly combines a color blend of brown and white. The rings on her fingers and the choker styles around her neck add a touch of femininity.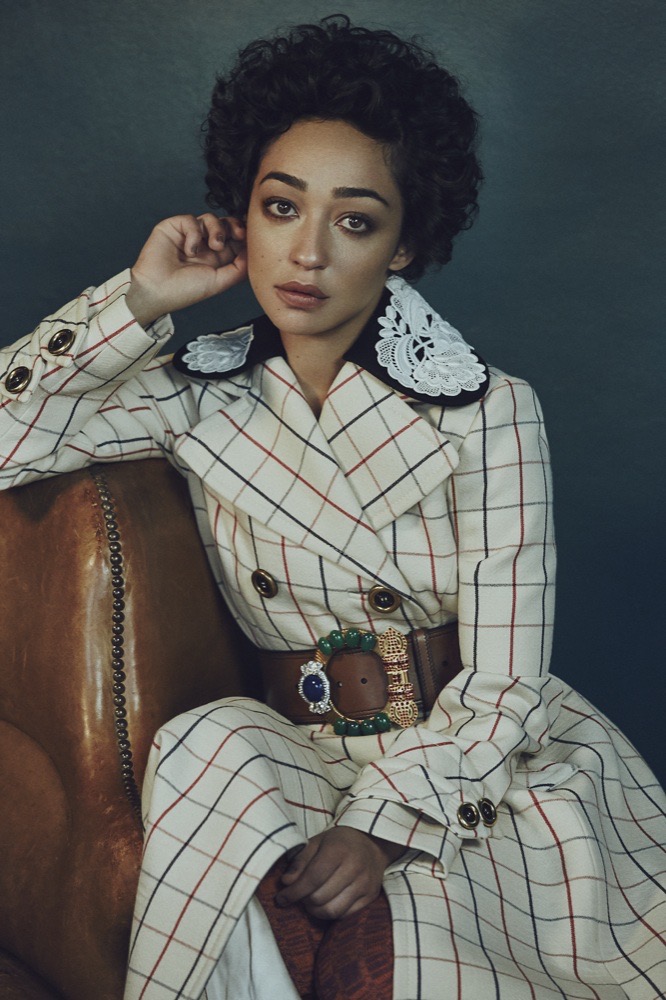 This Irish-style dress is the perfect blend for Ruth Negga's skin color. Adorable in it, the dress is tailored to achieve a look of polished elegance.
Magazine Cover Photos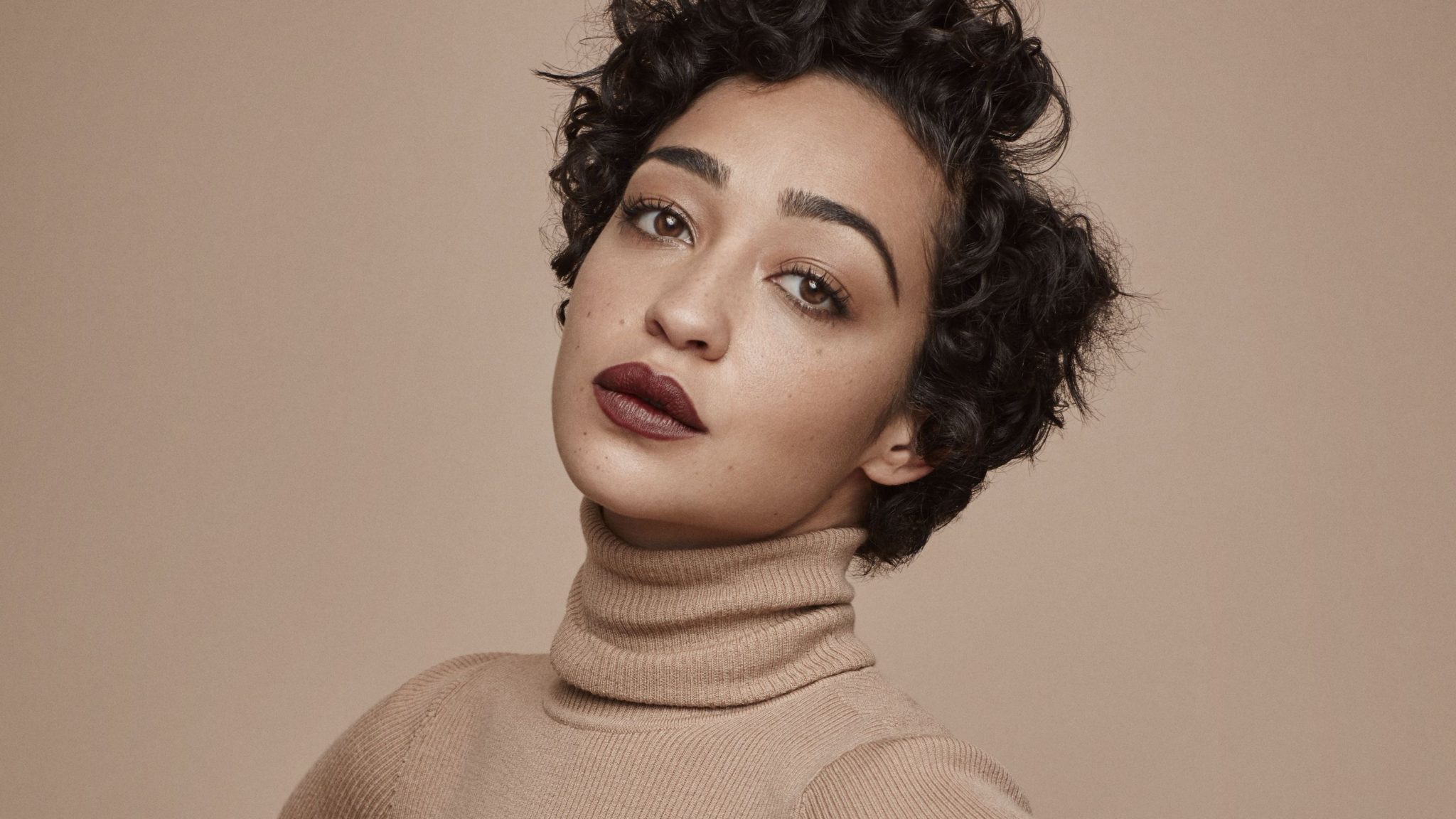 This turtleneck dress is another amazing way in which Ruth Negga can turn something so simple into an amazing outfit. This headshot was taken by Irish Times for the Irish Fashion Week.
This intricate rose motif design is a striking contrast to the black background. So informal yet chic, is there a perfect outfit for a Vogue shoot? We don't think so either.
Red Carpet Look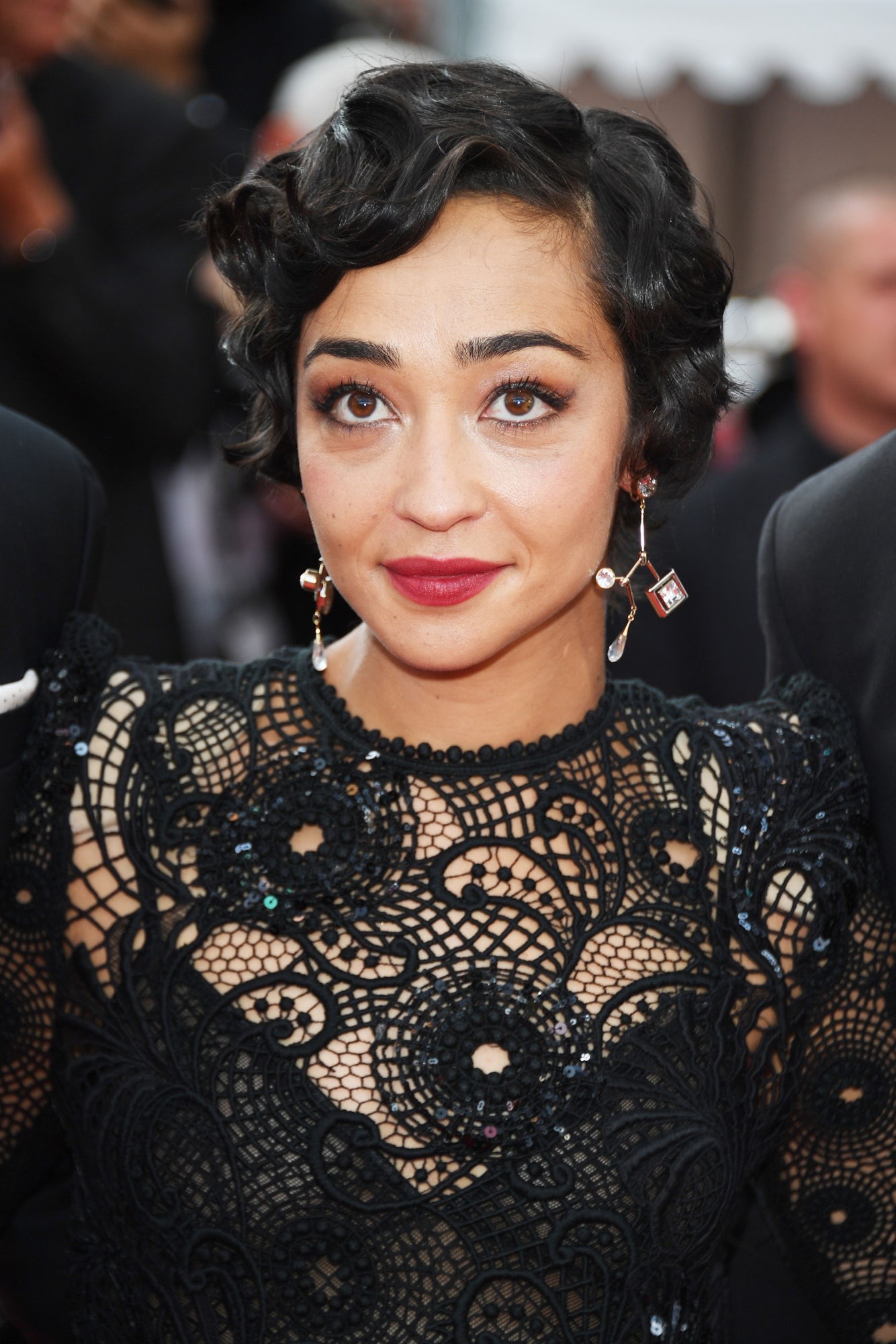 This is an example of a faultlessly formal, chic gown that is perfect for the belle of the ball. This gown's design even stands it out as a perfect work of art.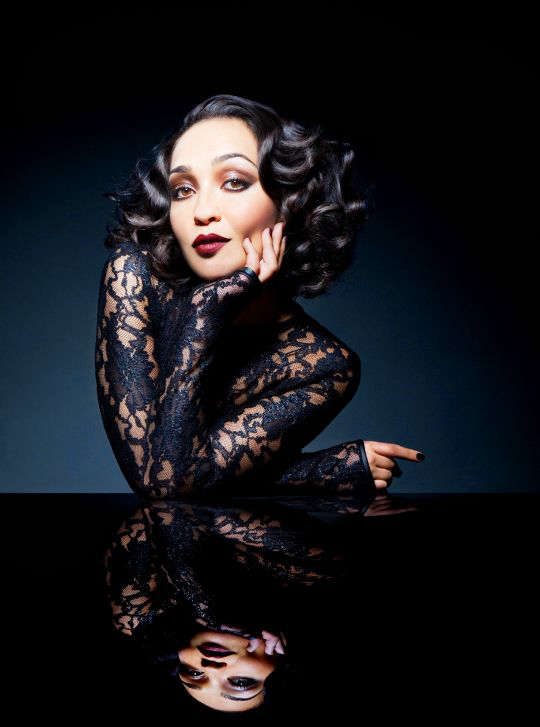 With this pose, Ruth Negga throws us back to the Dolly Parton era. Yet again, here is another breathtaking silk gown with designs that are right for the occasion.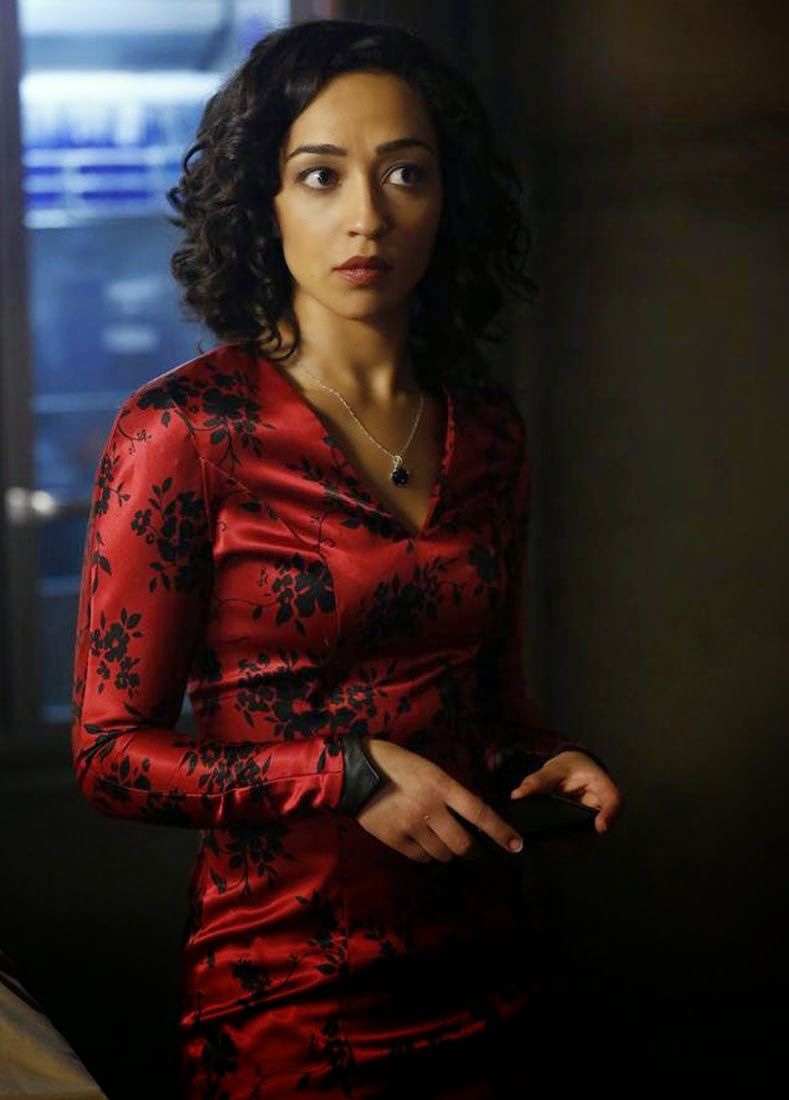 You will agree that Ruth Negga deserves her flowers when it comes to her gowns. Here is another perfect blend of a background (this time red) with black flower motifs. Once again, silk does a great job of helping produce a masterpiece.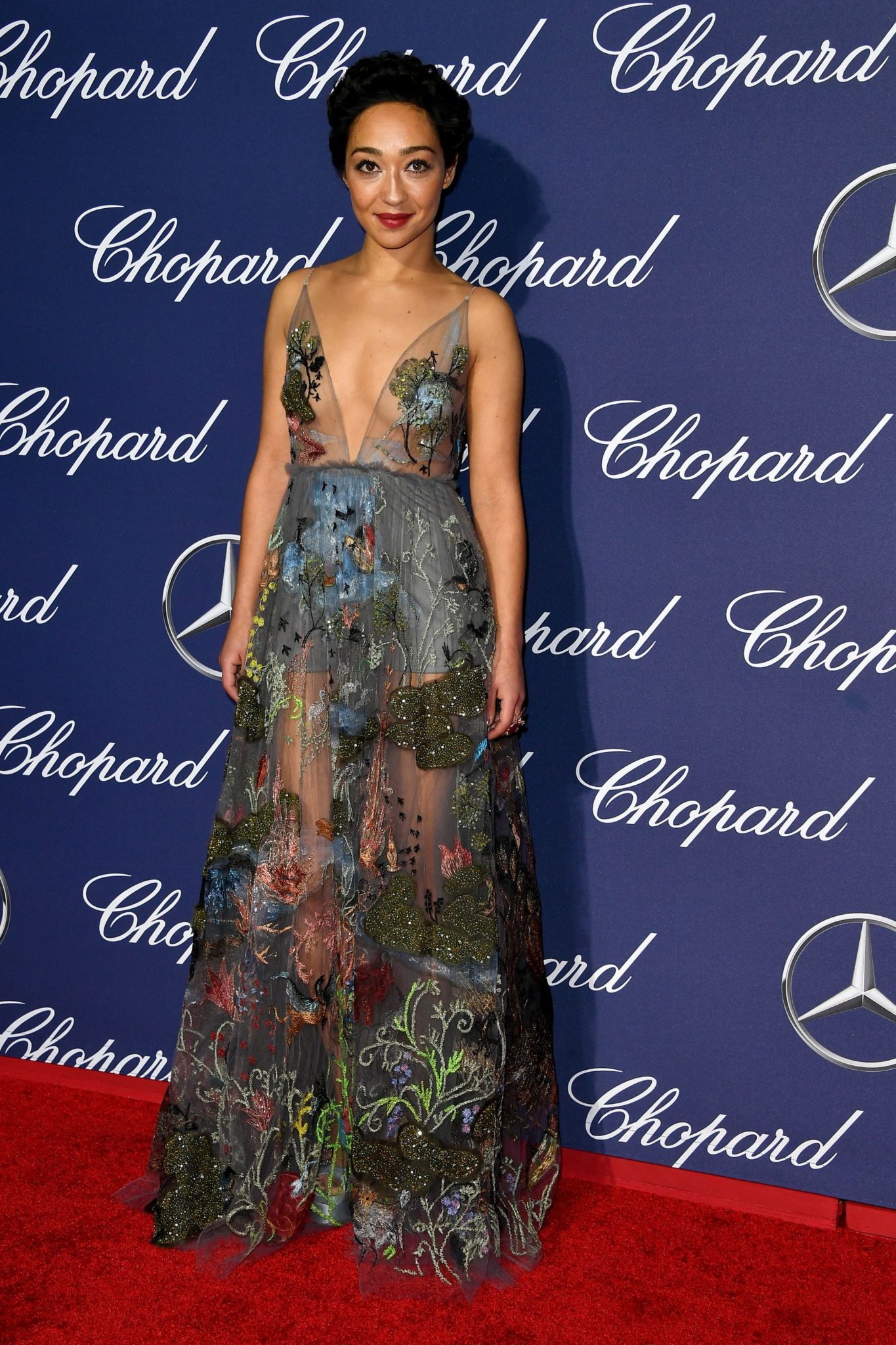 This is yet another red carpet look owned and bossed by Ruth Negga, and once again, her designer does not miss. Blending perfectly with her smooth skin, this transparent gown is the perfect outfit for a fashion show.
Contemporary Look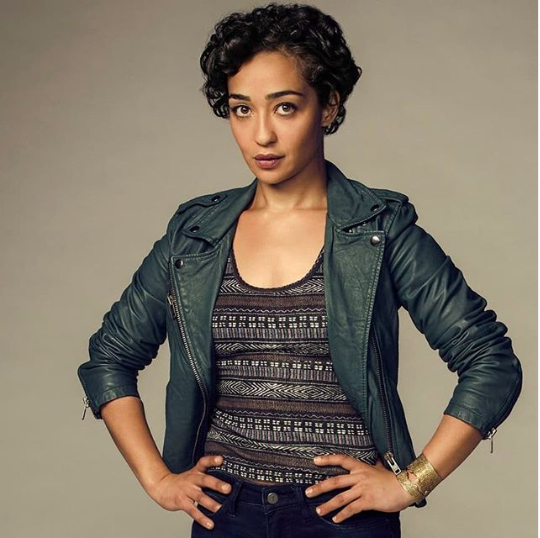 Away from the more serious outfits, Ruth Negga is styled casually here, with a simple army green jacket accentuating the patterns of her sleeveless top.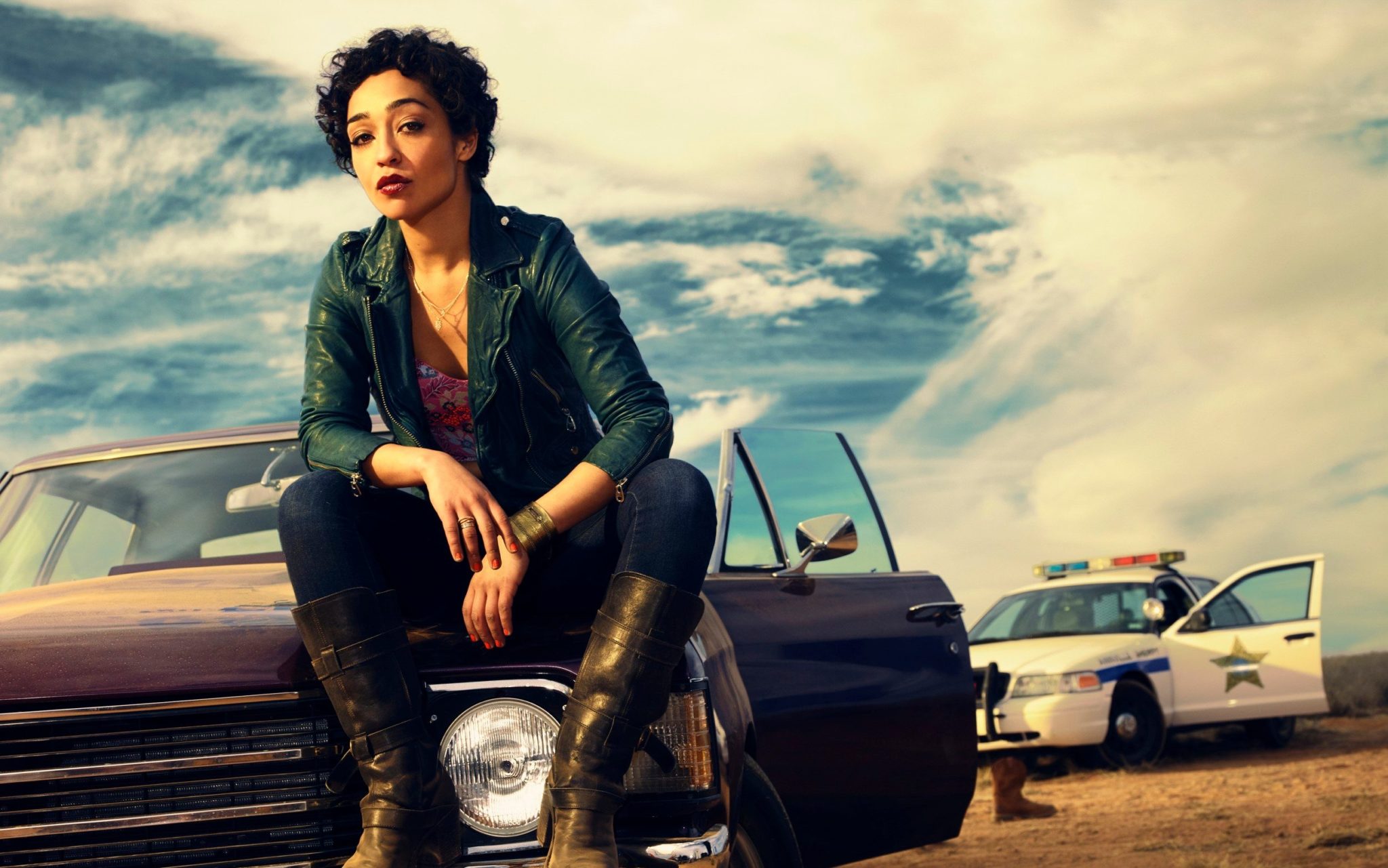 In yet another causal outfit, Ruth Negga takes the gangster look to the next level. Her green jacket once again helps to accentuate her top, with sleek Jean trousers to match. Check out the boots too. Magical!
Conclusion
We are always on the lookout for prominent Africans that unapologetically flaunt African fashion. If you know anyone that you think deserves to feature on our list, feel free to let us know. We hope that Ruth Negga inspires someone out there to try African fashion. Would you love for your fave to be our next Afrosapeur Spotlight? Let us know in the comment section.