Afrosapeur Spotlight: Here Is Our Top 10 Movies By Djimon Hounsou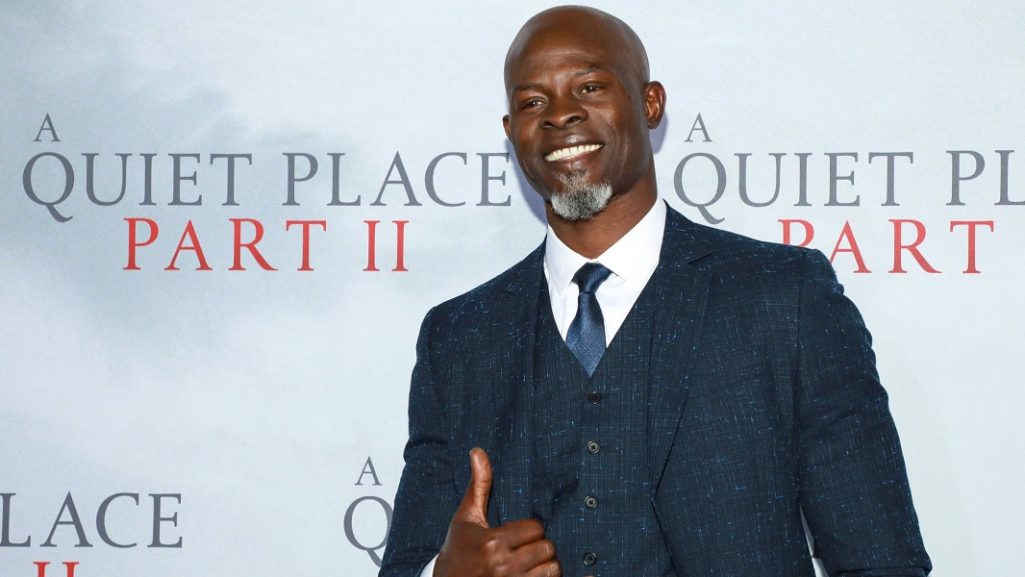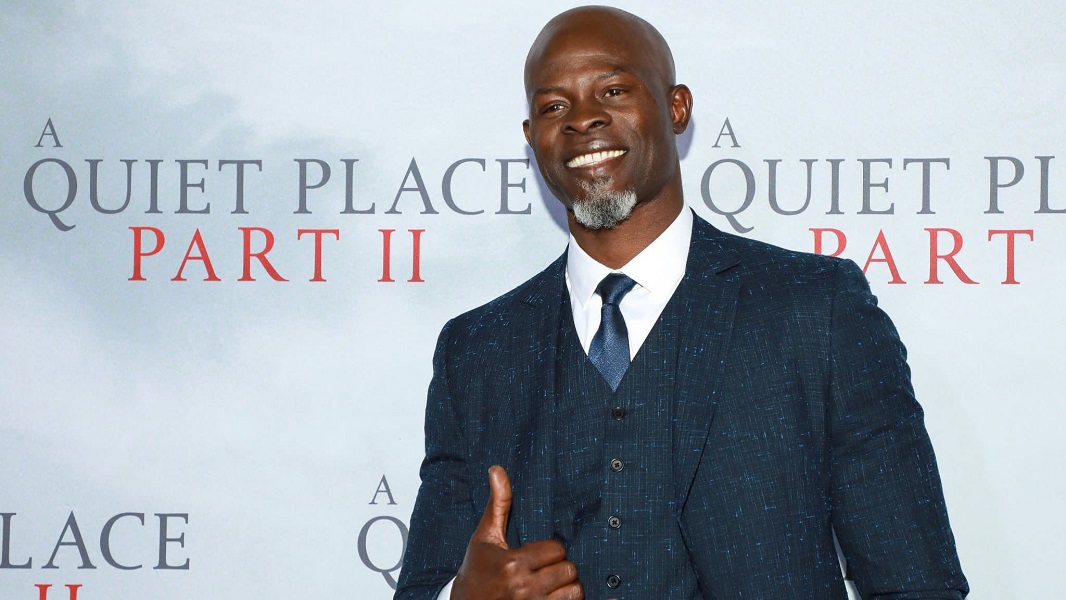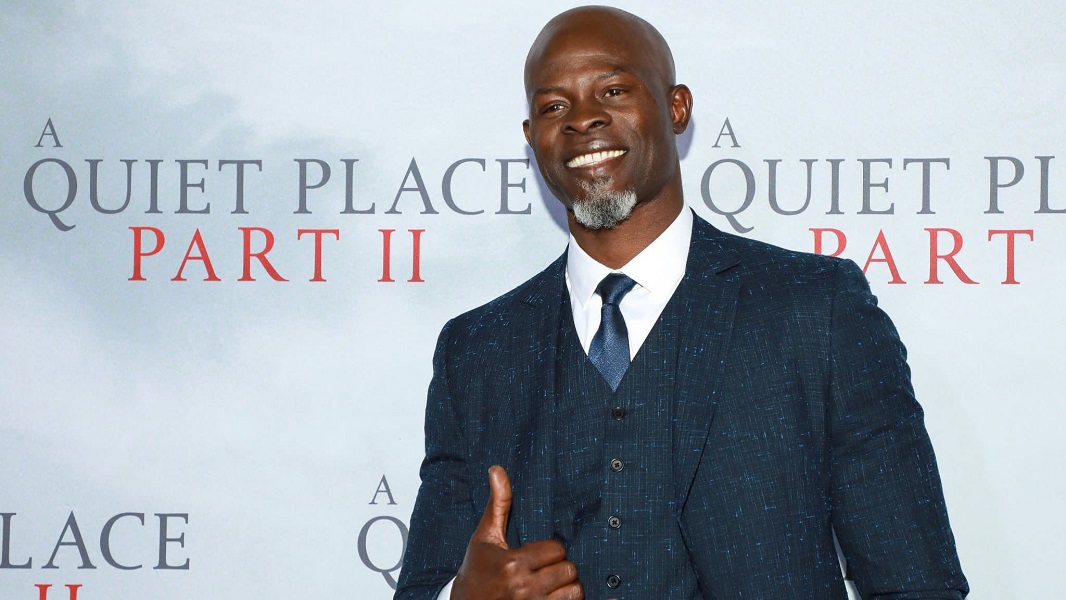 In the early 1970s, children flocked to the Vogue Theater in Cotonou, Benin, every Wednesday to watch movies. Not once or twice, Djimon Hounsou pressed up with other kids against movie screens. Today, however, he is on the screen. Hounsou is a former fashion model who quit medicine to pursue his dream career – acting.
With his superstar status and success in Hollywood, he still visits his village, Cotonou, in Benin. But how did he become the movie star he is today? We have this answer for you including a spotlight of his top 10 movies.
Where is Djimon Hounsou now?
Hounsou lives in the United States. In 2007, the 57-year-old model turned actor became a naturalized U.S citizen. He didn't want to renounce his Beninese citizenship. Instead, he opted for dual citizenship of Benin and America. Subsequently, this decision rendered Hounsou a Beninese-American. He visits his Benin family from time to time. When he is not acting, he enjoys working out, horseback riding, and playing polo.
How many Languages does Djimon Hounsou Speak?
Hounsou grew up speaking three dialects of his native language, Goun, and French. When he moved to the United States, he taught himself English. He recalls, "the first few years when I was learning English I had to think in French before I said the things I wanted to say in English."
Afterward, Hounsou had to teach himself a sixth language, Mende, after landing a role in a film. Mende is a Sierra Leonean language. This was a huge challenge because he was given just 10 days to learn how to communicate in Mende. While Mende is West African, Hounsou says that it's no closer to his native language, Goun. Nevertheless, he had to learn it to secure his role.
A peek at Hounsou's Early Life
Djimon Hounsou is a native of Cotonou, Benin. He was born in 1964 to Pierre Hounsou and Libertine. His father, a cook, put effort to make his family relatively well-off based on West African standards. Nevertheless, Hounsou says they were nowhere close to a rich African family.
One of his films depicts his televisionless home village. His older brother lived in Lyons, France. His middle-class family perceived getting an education as a key to success. Consequently, Hounsou, the youngest of five children, was sent to France at the age of 13 to study medicine.
What his parent didn't know is that their youngest son didn't want to become a doctor. Instead, he wanted to pursue a career in the show business. In France, he became a lackadaisical medical student. He says, "I wanted a different life from the one my family planned."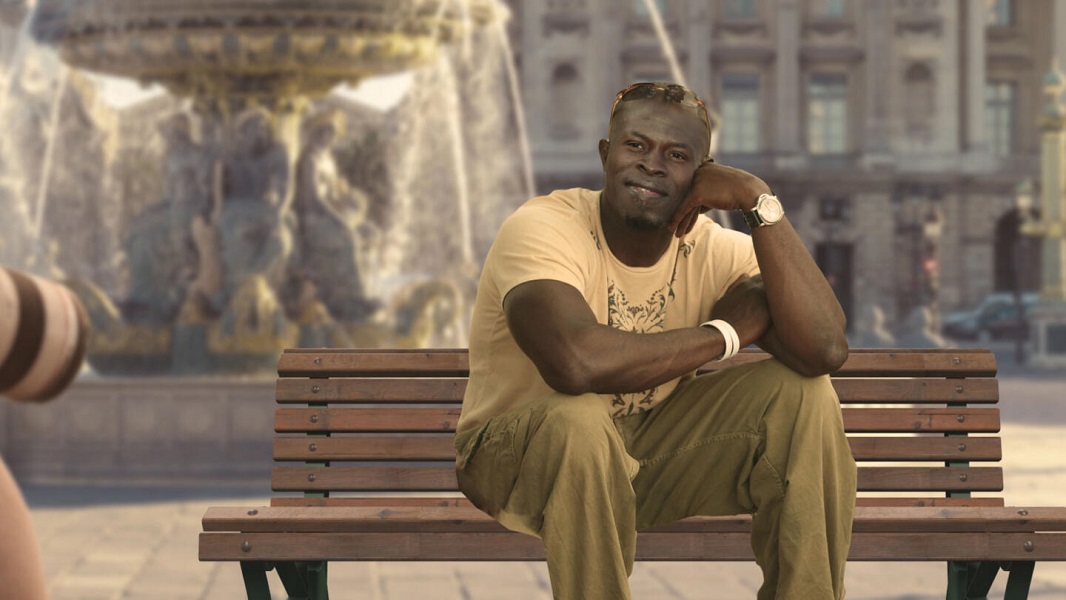 Consequently, he quit medical studies at age 21. He drifted to Paris after his brother kicked him out of the house. Without a home or papers to earn him a job, Hounsou ended up living on the streets for a year. He slept on benches and bathed in fountains. He recalls,
"Going through people's garbage at night to find a piece of bread to eat – that was not a pretty sight. I didn't want any trouble with the police, so I kept a low profile."
Modeling Career in Paris
One day, a passerby noticed his impressive six-foot two-inch physique and handed him a photographer's business card. Little did he know that his look and form would open the doors of his success. Hounsou had never thought that he was good-looking. He followed up with the photographer. Soon after, the photographer circulated his photos to model agencies and that's how he got on fashion show runways. So, in 1987, he started pursuing a modeling career in Paris.
From Model To Actor
In the next three years, he worked with different designers and photographers in Paris. Surprisingly, his mother never considered modeling as a respectable career. "The first time I sent her a picture of me as a model, she cried," he said. Then, Mr. Hounsou developed a desire for more of an intellectual challenge.
In pursuit of this desire, he left Paris and relocated to Los Angeles in 1990. Djimon started acting classes and also taught himself English. In the U.S, he phased out many well-paying modeling jobs. Talking about his first encounter with the American lifestyle, Hounsou says,
"It never occurred to me that there was a way to behave 'black' in order to be black… It was difficult for me. Growing up in France, I was just a human being. I came here and they tell you, 'Hey, he behaves like a white boy.' I didn't know there was a way to be black. So that was shocking."
As time went by, he started getting small acting roles before climbing the lander to starring roles in the late 1990s. That said, let's now look at some of his best movies.
Best 10 Movies By Djimon Hounsou
1. Amistad (1997)
Amistad Synopsis
Amistad is a masterpiece of filmmaking that offers rewarding entertainment. The movie opens on a Cuban slave ship traveling to the U.S with fifty-three enslaved Africans. Led by Cinque (Hounsou), these slaves unshackle, arm themselves, and repel against the crew, killing almost all the captors.
They reclaim their freedom to return home. Then, they instruct the two surviving Cuban captors to sail them back to Africa. But since the now free Africans are not familiar with directions, the Cubans take advantage and sail the ship towards the eastern coast of the U.S. Afterward, the ship is captured by American Navy.
Cinque and the other Africans are arrested for killing the crew. After twists and turns in U.S courts, they are freed. Through this film, Hounsou clearly demonstrates that freedom is not given. Instead, it is a right that we are all entitled to at birth. But at times, denied freedom must be taken by force.
Director: Steven Spielberg
2. Blood Diamond (2006)
Blood Diamond Synopsis
Blood Diamond is set in Sierra Leone. Hounsou goes by the name Solomon Vandy and is a fisherman. He has a wife, a son named Dia, and a daughter. Suddenly, heavily armed rebels storm homes and villages killing hundreds. Although Solomon and his family escape death, labels take away his son to train him as a child soldier.
Solomon is also enslaved and forced to work in diamond fields. One day, he sees a huge pink diamond and hides it before it's discovered by a rebel soldier. Later on, Solomon unites with another prisoner captured for smuggling diamonds.
Assisted by an American journalist, they embark on a risky two-fold mission in the rebels' territory. The juxtaposition of one man, who is obsessed with finding a gem, and another man taking a risky mission to reunite with his family is at the heart of this film.
Director: Edward Zwick
3. In America (2002)
In America Synopsis
An Irish couple – Johnny and his wife Sarah – emigrate illegally to America through Canada with their two daughters, Christy and Ariel. Although the family carries light physical baggage that easily fits in their station wagon, it has an immense emotional burden. Precisely, the family grieves the accidental demise of the younger child, Frankie, who succumbed to a brain tumor.
The family of four is headed to Manhattan, New York City, where Johnny hopes to become a stage actor. They occupy the top floor of a tenement, which is primarily occupied by drag queens, drug addicts, and another tenant – Mateo (Hounsou) who others call "the man who screams." Struggling to make ends meet, the family is welcomed by Mateo.
Thereafter, several scenes follow, some funny and others sad, but all are rich with life. In America movie is a compelling portrait of the chaotic, wrenching, and contradictory emotions of grief. To overcome these unsettling powerful emotions, we need the support of others.
Director: Jim Sheridan
4. Shazam (2019)
Shazam Synopsis
In the Shazam movie, Djimon Hounsou acts as a Wizard. The movie takes place in Philadelphia. As an abandoned child, Billy lives a meager life. He becomes a nuisance as he searches for his mother. Consequently, he finds himself moving from one foster home to another. As time goes by, he makes a new friend, Freddy, before meeting a Wizard (Djimon) who wants Billy to become his new campion.
The Wizard provides him with adult superhero powers. Later on, Billy discovers he has an enemy who left the Wizard for the powers of the Seven Deadly Sins. Billy becomes a target of the enemy. The unfolding of this superhero film, from a young boy looking for his mother to finding superpowers and them meeting a powerful enemy, is certainly a source of fun and laughter.
Director: David Sandberg
5. The Tempest (2010)
The Tempest Synopsis
The Tempest movie revolves around magic, love, betrayal, and forgiveness. The film is set on an island near Italy. Prospero and his daughter are stranded on the island after being chased by Antonio, his brother. The island is inhabited by Caliban (Djimon Hounsou) and Ariel, a spirit. Prospero rules these two inhabitants using his magic powers. Caliban feels bitter for being treated like a slave.
Then, a ship breaks down near the island and Antonio is in it. This doesn't happen by accident. Rather, it is engineered by Prospero, who is seeking vengeance on his brother. Caliban teams up with others to resist Prospero's dictatorship on the island. In the end, Prospero forgives everyone.
Director: Julie Taymor
6. The Four Feathers (2002)
The Four Feathers Synopsis
Set in Bangkok, The Four Feathers movie features an assassin, Curtie Church (Djimon Hounsou), who is hired by a businessman to kill six men. This comes after these men kidnap and kill the businessman's daughter. Notably, the men are part of a sex trafficking syndicate.
After Curtie is done with this mission, the vengeful father contracts him again to now kill the leader of the traffickers. Curtie rents heavy weapons from Englishman Jimmy, an arms dealer, to execute his second assignment. In the process, he provokes fighting between gangs to eliminate White slave traders. Also, he manages to free girls who are forced into prostitution.
Director: Prachya Pinkaew
7. Never Back Down (2008)
Never Back Down Synopsis
This movie is about a frustrated teenager, Jake, who arrives at a new school. In his new school environment, he feels like an outsider, yet he wants to fit in. Unfortunately, he often lets his temper go out of control. One day, he decides to accompany his classmate Baja to a party.
There, he is pushed into a fight and in the end, he gets humiliated. Upon seeing what happened, another classmate encourages Jake to visit Jean Roqua (Hounsou), a martial arts trainer. Thereafter, scenes of training and fighting unfold until Jake wins the respect of the other students.
Director: Jeff Wadlow
8. Furious 7 (2015)
Furious 7 Synopsis
Furious 7 is an action movie. Dominic together with his crew thinks they have abandoned the criminal mercenary life. So, each goes his own way after they conquer an international terrorist called Owen Shaw. But it turns out that Shaw's brother is on a revenge mission to kill all of them.
In addition, Jakande (Djimon), a Somali terrorist, teams up with a shady government official to steam God's Eye, a computer terrorist program that transforms any device into a weapon. Dominic regroups with his crew to counter both Jakande and Shaw. In this film, Hounsou is both charismatic and terrifying. He offers a completely unpredictable performance.
Director: James Wan
9. The Legend of Tarzan (2016)
The Legend of Tarzan Synopsis
This is a thrilling action, adventure, and romance film. The movie opens in Congo where Leon Rom meets Chief Mbonga (Djimon Hounsou). This tribal chief promises to give Rom diamonds in exchange for an enemy called Tarzan. Rom fabricates an invitation to bring Tarzan, who is in England, to Congo. At first, Tarzan is adamant to go to Africa.
Afterward, another man convinces him to accept the invitation. Many years have passed since Tarzan left Africa. Upon Tarzan's arrival in Congo, Rom unsuccessfully tries to capture him. Instead, he captures Tarzan's wife, Jane. Subsequently, Tarzan does all he can across the jungle to save his wife.
Director: David Yates
10. Guardians of the Galaxy (2014)
Guardians of the Galaxy Synopsis
In this superhero movie, Peter Quill steals a mysterious orb that Ronan the Accuser wants. Korath (Hounsou) acts as the subordinate of Ronan the Accuser. So, Peter becomes the target of a manhunt that is led by Ronan the Accuser. But in response, Peter brings together a team of space heroes called "Guardians of the Galaxy" to fight his attackers.
Director: James Gunn
Conclusion
Hounsou has received several accolades and awards in his acting career. In 2004, he was recognized as the fourth African male to be voted for the Academy Award for Best Supporting Actor. His performance in the Blood Diamond film saw him win the National Board of Review Award for Best Supporting Actor in 2006.
Djimon Hounsou is indeed an actor with immense talent. The world will remember him for these and other movies that he will act in the coming years. Which of his movies have you watched or interest you? Share with us in the comments section below.