50 Inspiring Black History Month Quotes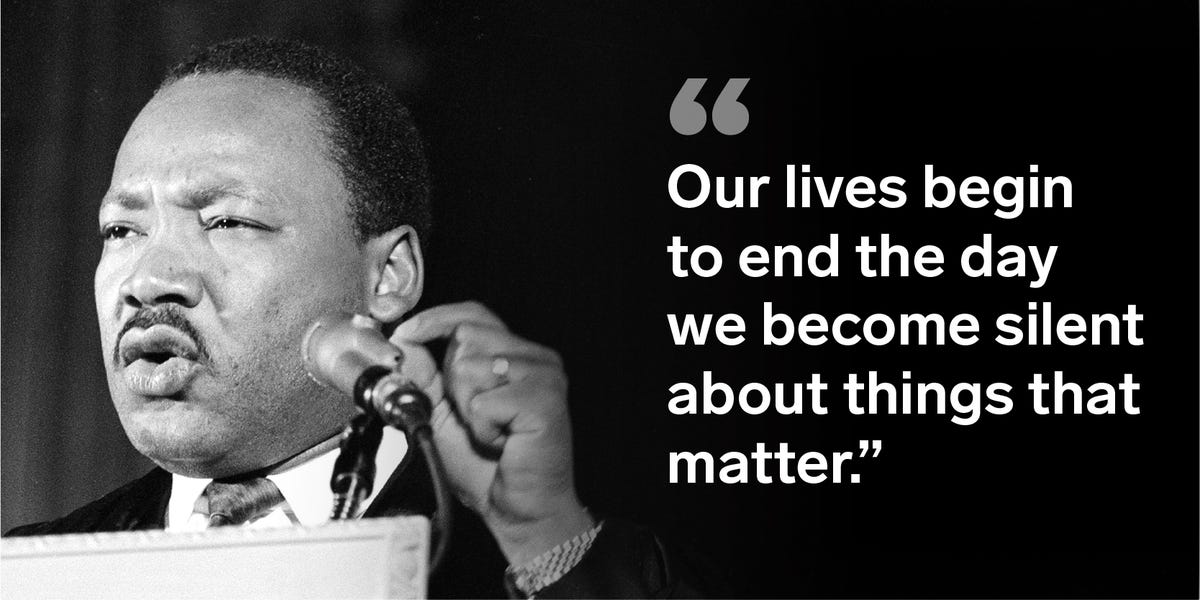 Here are some 50 Inspiring Black History Month Quotes – February is popular as the month of love. However, do you know that it is also Black History Month? Although this celebration began in the United States, it is now officially celebrated in Canada too. There is also an increasing celebration of Black History Month in countries like the Netherlands, Ireland, and the United Kingdom. However, in the latter countries, the celebration is in October. In commemoration of the celebration, we have compiled quotes from prominent black people. However, before the quotes, let's dig into what the celebration is all about.
History of the Black History Month
The Black History month is a celebration of the achievements of African Americans in the history of the United States. Consequently, it is also called African American History Month in the United States. It all began in 1915 after the abolishment of slavery in the United States by the Thirteenth Amendment. In September of the same year, prominent minister Jesse E. Moorland and Harvard-trained historian Carter G. Woodson founded the Association for the Study of Negro Life and History (ASNLH). Today the organization is called the Association for the Study of African American Life and History (ASALH).
In 1926, the association sponsored a national Negro History Week. The choice of the second week of February was to coincide with the birthdays of Abraham Lincoln. By 1976, President Gerald Ford officially recognized the growing celebration as Black History Month. President Ford called on the public to,
"Seize the opportunity to honor the too-often neglected accomplishments of black Americans in every area of endeavor throughout our history."
The Theme of Black History Month Quotes 2020
Following the endorsement by President Ford, there is a theme for the celebration every year. The theme for the 2020 Black History Month is 'African Americans and the Vote'. This is in honor of the Fifteenth Amendment (1870) that gave black men the right to vote. The theme also coincides with the 100th anniversary of the Nineteenth Amendment (1920) granting women's suffrage. Below are our favorite Black History Month Quotes by black people.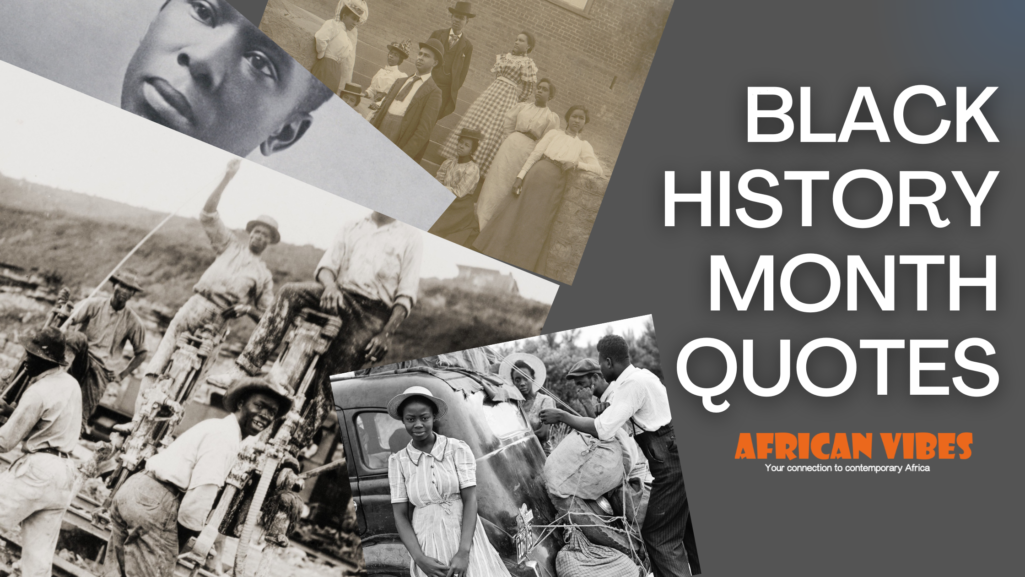 #1 "You can only become accomplished at something you love. Don't make money your goal. Instead, pursue the things you love doing and then do them so well that people can't take their eyes off you." – Maya Angelou . Click To Tweet
#2 "Never be limited by other people's limited imaginations." –  Mae Jemison Click To Tweet
#3 "The time is always right to do what is right." – Martin Luther King Jr Click To Tweet
#4  "Hold fast to dreams, for if dreams die, life is a broken-winged bird that cannot fly." – Langston Hughes Click To Tweet
#5  "Success is to be measured not so much by the position that one has reached in life as by the obstacles which he has overcome while trying to succeed." – Booker T. Washington Click To Tweet
#6  "Hate is too great a burden to bear. It injures the hater more than it injures the hated." — Coretta Scott King Click To Tweet
#7 "One day our descendants will think it incredible that we paid so much attention to things like the amount of melanin in our skin ... instead of the unique identities of each of us as complex human beings." — Franklin Thomas Click To Tweet
#8  "My humanity is bound up in yours, for we can only be human together." — Desmond Tutu Click To Tweet
#9  "Every time you state what you want or believe, you're the first to hear it. It's a message to both you and others about what you think is possible. Don't put a ceiling on yourself." – Oprah Winfrey Click To Tweet
#10 "What you're thinking is what you're becoming." – Muhammad Ali Click To Tweet
#11  "You can't make decisions based on fear and the possibility of what might happen." – Michelle Obama Click To Tweet
#12 "Instead of looking at the past, I put myself ahead twenty years and try to look at what I need to do now in order to get there then." – Diana Ross Click To Tweet
#13 "I have discovered in life that there are ways of getting almost anywhere you want to go, if you really want to go." – Langston Hughes Click To Tweet
#14 "You've got to learn to leave the table when love's no longer being served." —Nina Simone Click To Tweet
#15 "I am lucky that whatever fear I have inside me, my desire to win is always stronger." – Serena Williams Click To Tweet
#16 "Start where you are, with what you have. Make something of it and never be satisfied." – George Washington Carver Click To Tweet
#17 "Dreams are lovely. But they are just dreams. Fleeting, ephemeral, pretty. But dreams do not come true just because you dream them. It's hard work that makes things happen. It's hard work that creates change." – Shonda Rhimes Click To Tweet
#18 "Change will not come if we wait for some other person, or if we wait for some other time. We are the ones we've been waiting for. We are the change that we seek." – Barack Obama Click To Tweet
#19 "I used to want the words 'She tried' on my tombstone. Now I want 'She did it." – Katherine Dunham Click To Tweet
#20  "There is never time in the future in which we will work out our salvation. The challenge is in the moment; the time is always now."– James Baldwin Click To Tweet
#21  "If you can't fly then run, if you can't run then walk, if you can't walk then crawl, but whatever you do you have to keep moving forward." – Martin Luther King, Jr. Click To Tweet
#22  "If you are fortunate to have opportunity, it is your duty to make sure other people have those opportunities as well." – Kamala Harris Click To Tweet
#23  "You never know how or when you'll have an impact, or how important your example can be to someone else." – Denzel Washington Click To Tweet
#24  "Some people want it to happen, some wish it would happen, others make it happen." – Michael Jordan Click To Tweet
#25  "There's always something to suggest that you'll never be who you wanted to be. Your choice is to take it or keep on moving." – Phylicia Rashad Click To Tweet
#26  "Power is not given to you. You have to take it." – Beyoncé Knowles Click To Tweet
#27  "One important key to success is self-confidence. An important key to self-confidence is preparation." – Arthur Ashe Click To Tweet
#28 "Sometimes you've got to let everything go – purge yourself. If you are unhappy with anything … get rid of it. Because you'll find that when you're free, your true creativity, your true self comes out." – Tina Turner Click To Tweet
#29  "We must never forget that Black History is American History. The achievements of African Americans have contributed to our nation's greatness." – Yvette Clarke Click To Tweet
#30  "If there is no struggle, there is no progress." – Frederick Douglass Click To Tweet
#31 "The most common way people give up their power is by thinking they don't have any." — Alice Walker Click To Tweet
#32 "Go to work! Go to work in the morn of a new creation… until you have… reached the height of self-progress, and from that pinnacle bestow upon the world a civilization of your own." – Marcus Garvey Click To Tweet
#33 "Hold on to your dreams of a better life and stay committed to striving to realize it." – Earl G. Graves, Sr. Click To Tweet
#34 "Bringing the gifts that my ancestors gave, I am the dream and the hope of the slave.  I rise, I rise, I rise." – Maya Angelou Click To Tweet
#35 "We should emphasize not Negro History, but the Negro in history.  What we need is not a history of selected races or nations, but the history of the world void of national bias, race hate, and religious prejudice." – Carter… Click To Tweet
#36 "I don't want a Black History Month.  Black history is American history." – Morgan Freeman Click To Tweet
#37 "Do not call for black power or green power. Call for brain power." – Barbara Jordan Click To Tweet
#38 "If we accept and acquiesce in the face of discrimination, we accept the responsibility ourselves and allow those responsible to salve their conscience by believing that they have our acceptance and concurrence. We should, therefore,… Click To Tweet
#39 "In all things that are purely social we can be as separate as the fingers, yet one as the hand in all things essential to mutual progress." – Booker T. Washington Click To Tweet
#40 "It's just like when you've got some coffee that's too black, which means it's too strong.  What do you do? You integrate it with cream, you make it weak. But if you pour too much cream in it, you won't even know you ever had… Click To Tweet
#41 "Character is power." – Booker T. Washington Click To Tweet
#42 "Where there is no vision, there is no hope." – George Washington Carver Click To Tweet
#43 "Every great dream begins with a dreamer. Always remember, you have within you the strength, the patience, and the passion to reach for the stars to change the world." – Harriet Tubman Click To Tweet
#44 "If you wake up deciding what you want to give versus what you're going to get, you become a more successful person. In other words, if you want to make money, you have to help someone else make money." – Russell Simmons Click To Tweet
#45 "If everything was perfect, you would never learn and you would never grow." – Beyoncé Knowles Click To Tweet
#46 "You are where you are today because you stand on somebody's shoulders. And wherever you are heading, you cannot get there by yourself. If you stand on the shoulders of others, you have a reciprocal responsibility to live your life so… Click To Tweet
#47 "You can't separate peace from freedom because no one can be at peace unless he has his freedom." – Malcolm X Click To Tweet
#48 "Freedom is not something that one people can bestow on another as a gift. They claim it as their own and none can keep it from them." – Kwame Nkrumah Click To Tweet
#49 "If you have no confidence in self, you are twice defeated in the race of life." – Marcus Garvey Click To Tweet
#50 "We have learned to fly the air like birds and swim the sea like fish, but we have not learned the simple art of living together as brothers. Our abundance has brought us neither peace of mind nor serenity of spirit." – Martin Luther… Click To Tweet
What is your favorite quote on the list? If there is any quote by a prominent black person which is not on the list you can drop it on the comment box. We will love to read your quotes too.