How Africa Can Flip The Switch On Its Literacy Gap With The Rest Of The World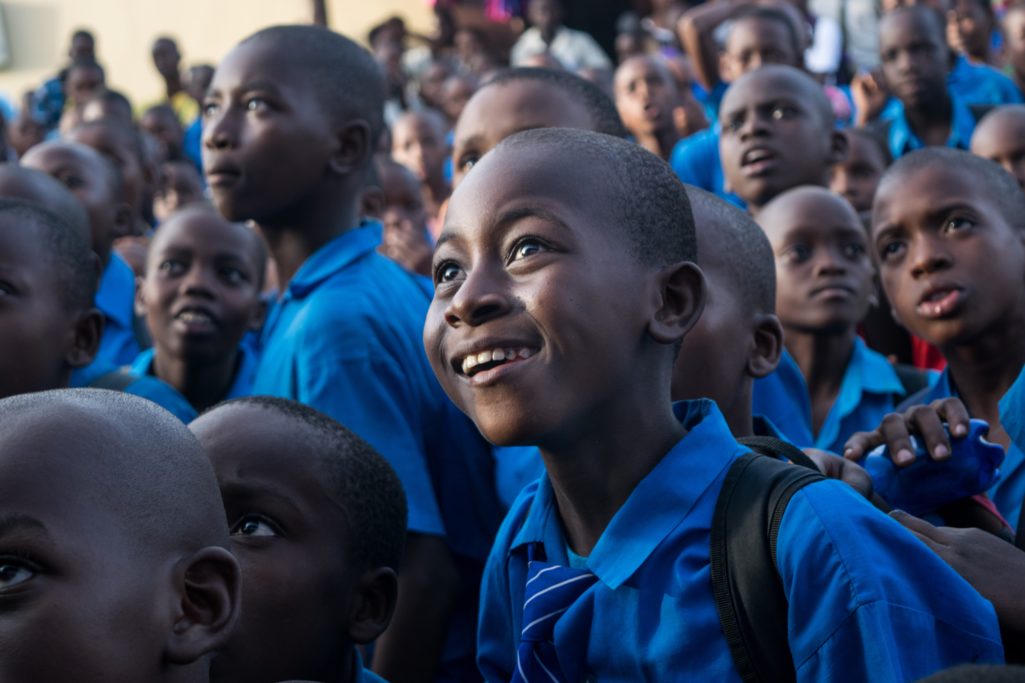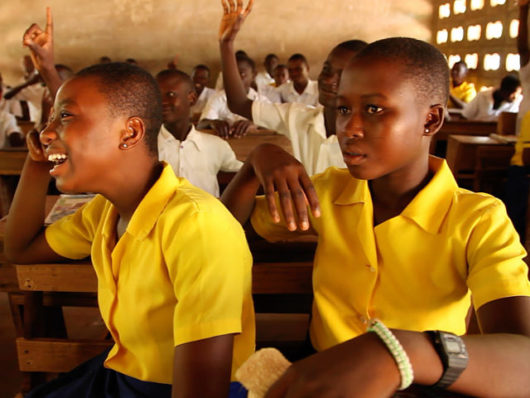 Malcolm X once said, "Education is the passport to the future. For tomorrow belongs to those who prepare for it today". If Africa must move along with other continents to the "future", there is a pressing need to address the continent's wide literacy gap.
The role of education in national and economic development is seldom a headline in the news or something a lot of people pay attention to. One significant difference between developed countries and third-world countries is the emphasis they place on education. This is often reflected in their country's education budget.
Harvard University is one of the many universities with more billionaires than Africa. Over 188 of their alumni are billionaires. Also, 13,650 Harvard alumni have a combined net worth of over $4.7 trillion. These figures are obvious pointers on the benefits of education. Education enlightens the mind and equips people with the skills to contributes to national and continental development. Perhaps, if Africa can bridge the literacy gap, the continent will be better.
According to UNICEF, about 32 million children are out of school in Africa. Nigeria has the highest number of out-of-school children in Africa and the world (over 13 million children). The northern part of the country in states like Yobe, Adamawa, and Borno have a larger amount of these out-of-school children. A typical class in the north sees over 50 students cramped in a structure designed for half that number. Thus, teaching and learning are often disproportionate.
What is the literacy rate in Africa?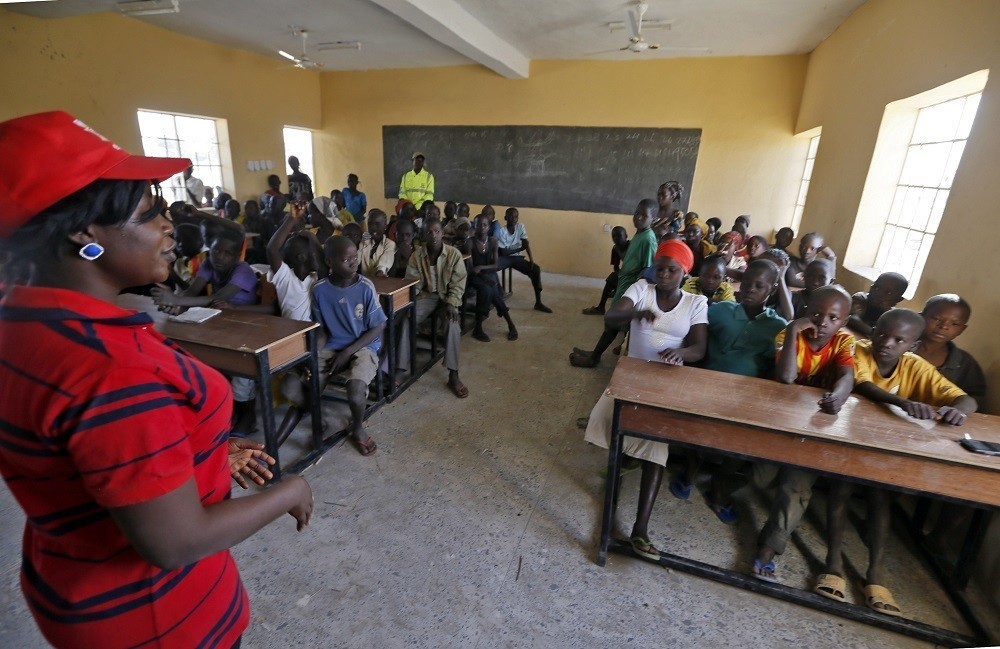 According to data by African Union, Africa's literacy rate is about 70%. This is far behind the 90% world average. However, more students than ever before are now in schools throughout Africa. That's a good reason to cheer. Nevertheless, the continent needs to do more. Lack of adequate teacher training, poor funding, and political instability continue to undermine the push by some African countries to bridge the literacy gap.
Factors Limiting Africa's Educational system
#1. Political instability
Political instability and terrorism are top on the list of factors responsible for out-of-school children in Africa. Africa houses one-third of all children not in school worldwide because of the incessant terrorist attacks in some countries like Somalia, the Democratic Republic of Congo, and Nigeria. Violence in war-torn parts like Somalia sees young children recruited to fight instead of learning. In Western Africa, the Boko Haram group continues to kidnap hundreds of school children, creating fear and learning apathy.
#2. The structure and lifestyle of some African tribes
Some African traditions either hinder or underrate education. Practices such as early marriage abruptly terminate the education pursuit of most teenage girls in some communities. Being a highly religious continent, most Africans prefer to run to worship centers to seek solutions rather than resort to education. These traditions are some of the reasons some countries are not eager to improve their literacy gap.
#3. Lack of proper funding
According to African Development Bank, Africa suffers an annual $40 billion gap in education financing. Lack of funding in many African universities is a significant cause of Africa's backwardness in technological and health advancement. Most institutions lack proper funding to carry out groundbreaking researches and employ the best brains. Many children in Africa lack access to basic primary education. Endemic corruption often leads to the diversion of funds from the education sector.
#4. Sub-standard school infrastructure
Poor school infrastructure is another main barrier to quality education in Africa. Some schools in Africa have crowded classrooms. Also, some of these schools have little or no access to electricity to help facilitate schools' activities and improve learning environments. The exclusion of digital learning tools also impedes quality learning.
#5. The Curricula
Another vital factor is that the curricula are not rooted in African culture and values. Obviously, most African countries are using curricula designed for western societies. Consequently, most graduates lack the skills that will make them relevant in African societies. This has led to the popularization of the term 'educated illiterates'. An important step in bridging the literacy gap is designing a curriculum that is relevant to African society.
Flipping the switch on Africa's literacy gap
For Africa to flip the switch on the literacy gap and be at par with other continents, African governments need to think differently. Implementing the recommendations below will be a great starting point.
#1. Ensure proper funding of schools in Africa
African countries need to prioritize education funding. If the educational sector is adequately funded, it would boost the building of schools in rural areas and give more children access to education. Gradually, Africa would move away from substandard school infrastructures, unqualified lecturers, and poorly conducted research. Obviously, this will not happen overnight.
#2. Create political instability
African government should devise lasting solutions to address the continuous violence in some countries. This is one area the African Union needs to step up mediation and sanctions for offenders. Also, African governments must formulate policies to address beliefs restricting people from education.
#3. Increase Internet and technology access
Access to technology and the Internet is critical to closing the literacy gap between Africa and the rest of the world. Obviously, education today goes beyond the ability to read and write. Being able to think and analyze critically, parse and evaluate information, access and create media, develop practical communication skills, and so on are becoming critical.
Interestingly, Africa can fast-track the learning of hard and soft skills among its young population by increasing Internet access. With the Internet, people can learn remotely. Thus, this has the potential of eliminating the existing literacy gaps based on gender. Where girls don't have the opportunity to visit brick-and-mortar classes (due to tradition), they can participate virtually.
#4. Reform the curricula
Schools curricula should imbibe African culture and values and social unity. Education in Africa should go beyond learning how to read, write, and cramming complex formulas. The school curriculum should be designed in such a way that it equips students to solve immediate societal problems.
#5. Political will
Perhaps, this is the most important factor in the push to slim the literacy gap in Africa. The continent needs leaders with the political will to push for far-reaching reforms. Africa needs leaders that will make education and teachers a top priority. In September 2007, African nations' pledged to the regional conference on literacy in Bamako, Mali, to earmark at least 3% of each government's budget for adult literacy. However, the implementation of that policy is still a far cry.
Conclusion
No doubt, the education paradigm in most African countries needs a shift. Education should be more than just sitting in a class and taking notes. It should be about learning and applying the knowledge to real-life situations for the advancement of society. If Africa can push towards reducing the number of people without access to basic education, its future is secured. Tell us, what do you think about the education standard in Africa? Leave your comment below.