10 Must Watch African Movies On Netflix (January 2021)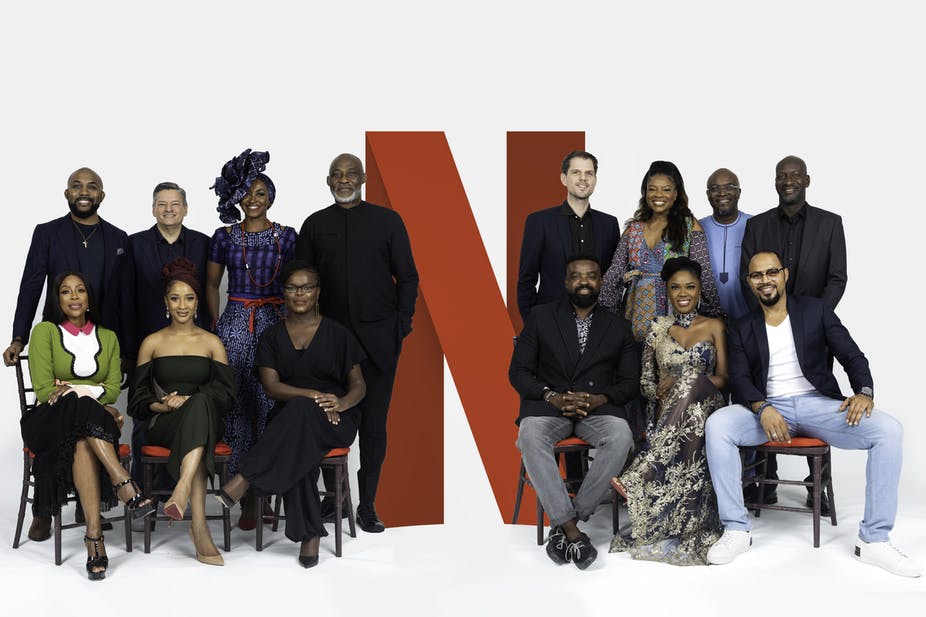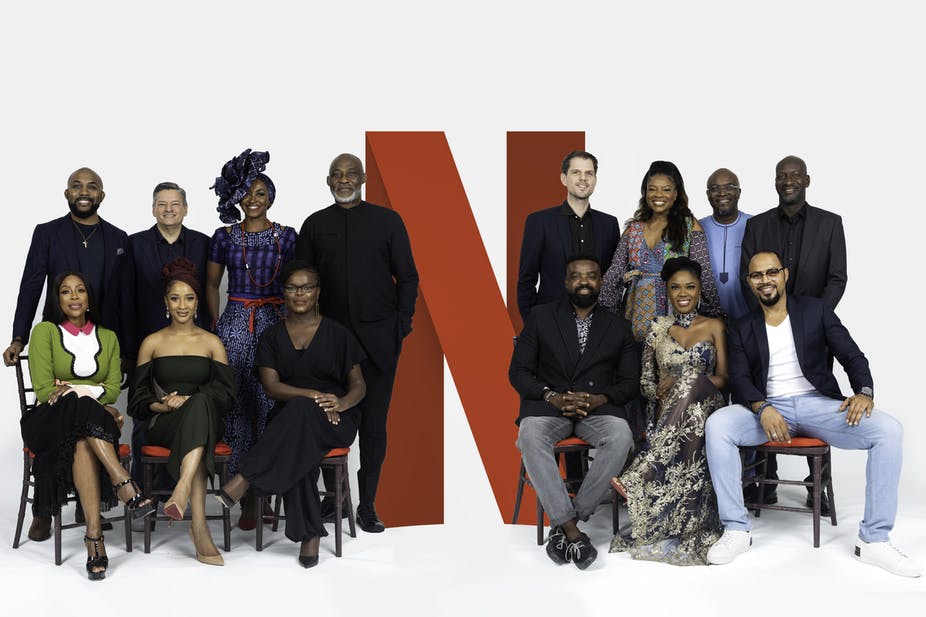 Over the past few years, African cinema has sustained its newfound recognition on the global stage. Exporting the rich cultural heritage of Africa, these movies have continued to shatter limits that held the industry back in the past. Our selection of top 10 must-watch African movies on Netflix celebrates the continent and offers a worldview of present-day Africa. 
That said, let's delve into it. These 10 movies are a fine mix of action, comedy, drama, thriller, and everything that will make for an exciting viewing experience. 
ALSO READ: 10 Must-Watch African Movies on Amazon (Aug 2021)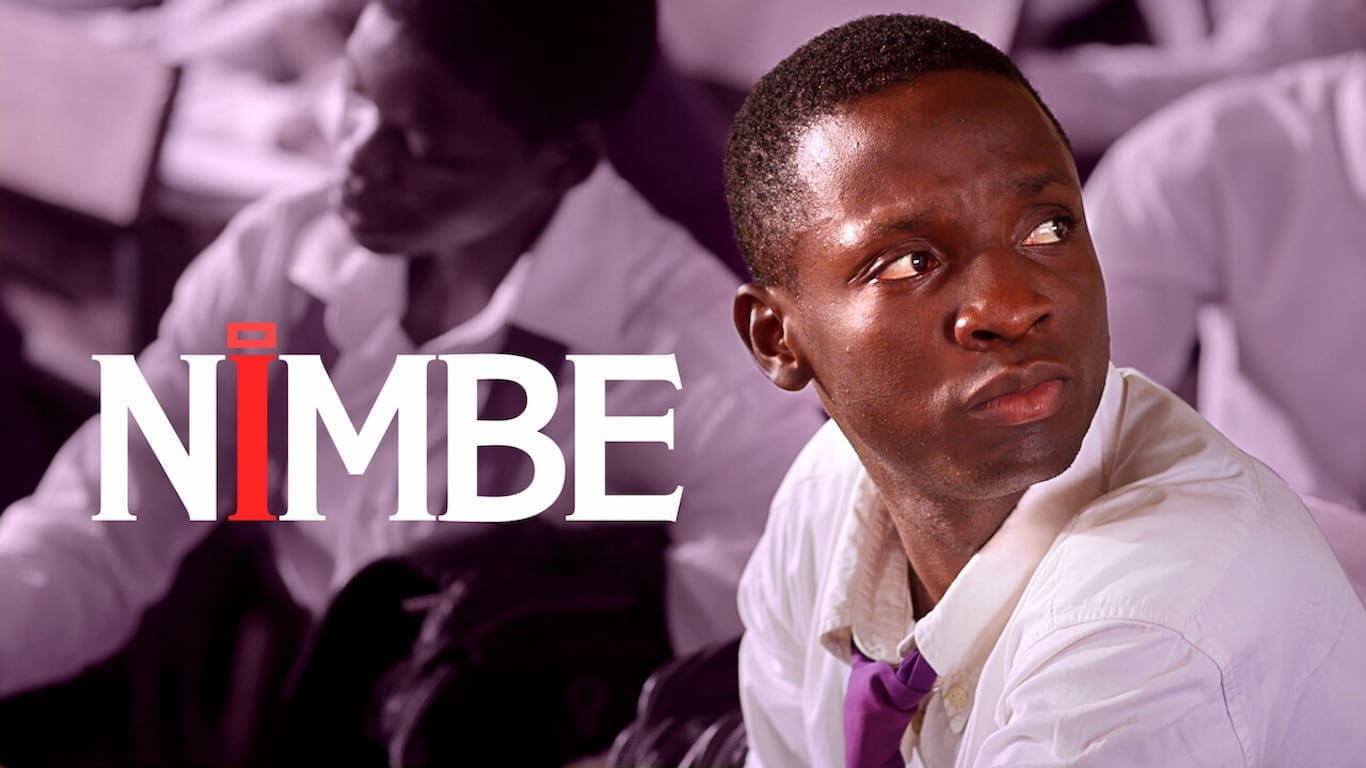 Effortlessly charming and original, Nimbe ranks top among the African movies on Netflix. Parenting is tough but the moment you leave it to chance, you bear the consequences. Everyone has a breaking point no matter how intelligent and humble they are. 
Directed by: Tope Alake
Starring: Toyin Abraham, Rachael Okonkwo, Odunlade Adekola
Nimbe Synopsis
Constantly mocked and bullied, Nimbe, a teenage high school student finds solace among a community of street gang members. They offer him the love and acceptance which is lacking in his father. However, things quickly turn sour as the gangsters introduce him to drug abuse.
As these events unfold, Nimbe's outlook on life changes, setting him on a dangerous path to drug addiction and hooliganism. However, the consequences and challenges inherent in his newfound lifestyle are dire. In this film, Tope Alake subtly highlights the pressures pushing young Africans to the edge. 
Nimbe Trailer 
#2- Living in Bondage: Breaking Free (2019)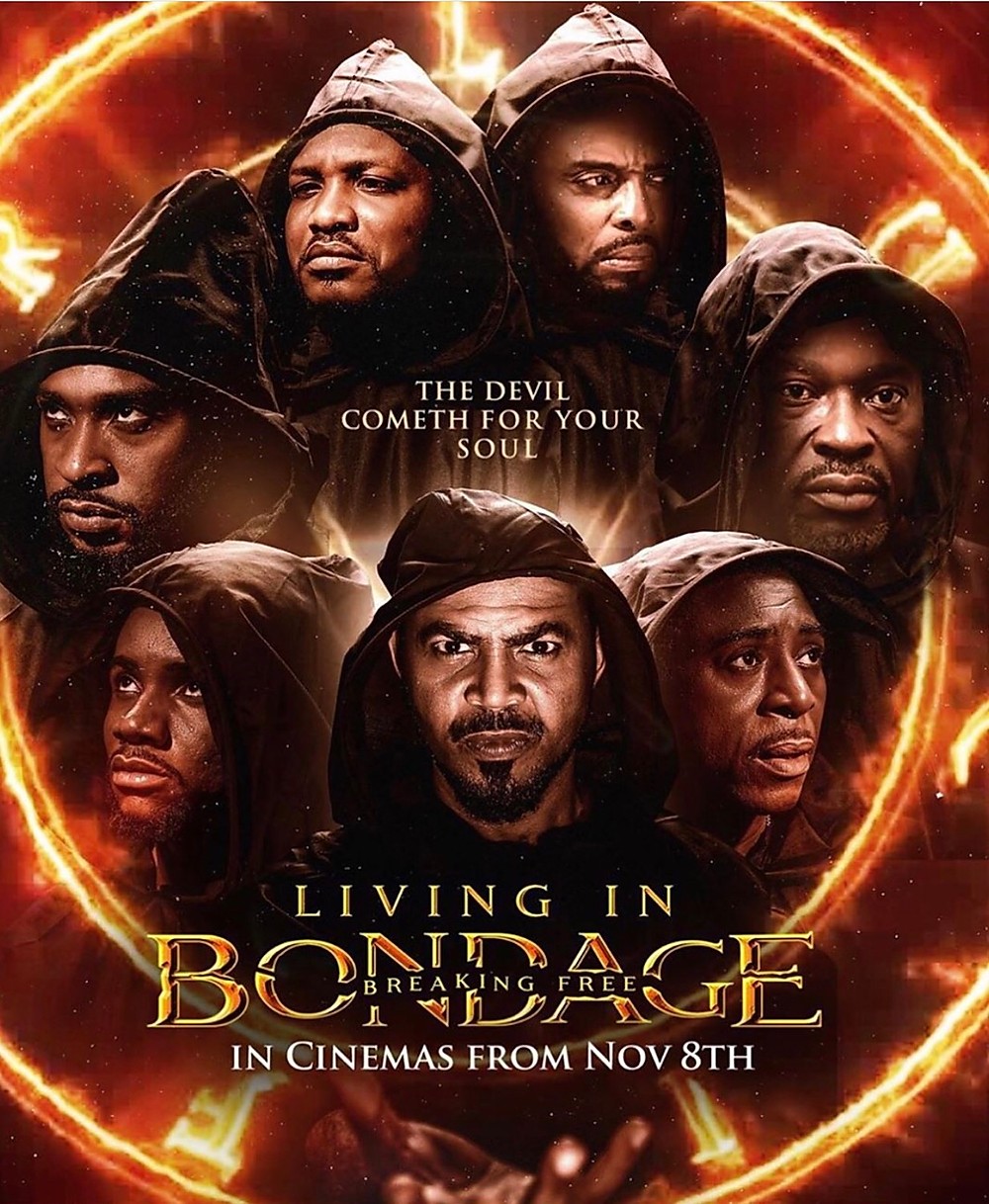 Living in Bondage: Breaking Free is the sequel to the 1992 Nollywood Blockbuster, Living in Bondage. Set in Lagos, Nigeria, and Durban, South Africa, this movie tells the story of young Nnamdi Okeke's sudden rise from abject poverty to bounteous riches. Can you sacrifice your freedom and the ones you love for wealth? 
Directed by: Ramsey Nouah
Starring: Kenneth Okonkwo, Kanayo O Kanayo, Ramsey Nouah, Jidekene Achufusi, Muna Abii
Living in Bondage: Breaking Free Synopsis
Nnamdi Okeke, son of ex-cultist-turned-pastor, Andy Okeke, quickly follows in the footsteps of his father when he joins a secret cult in search of wealth. The wealthy leader of the 'Brotherhood of The Six', Richard Williams, draws Nnamdi in. Gradually, Nnamdi becomes disillusioned with this new life, unaware of the price.
He becomes torn between loyalty and love as he discovers that the price of his wealth is his new lover, Kelly. When he realizes the trap he has fallen into, he attempts every means to break free. This is one of the African movies on Netflix with deep life lessons. 
ALSO READ: 10 Must-Watch African Movies on Amazon (Aug 2021)
Living in Bondage: Breaking Free Trailer 
#3 – Elevator Baby (2019)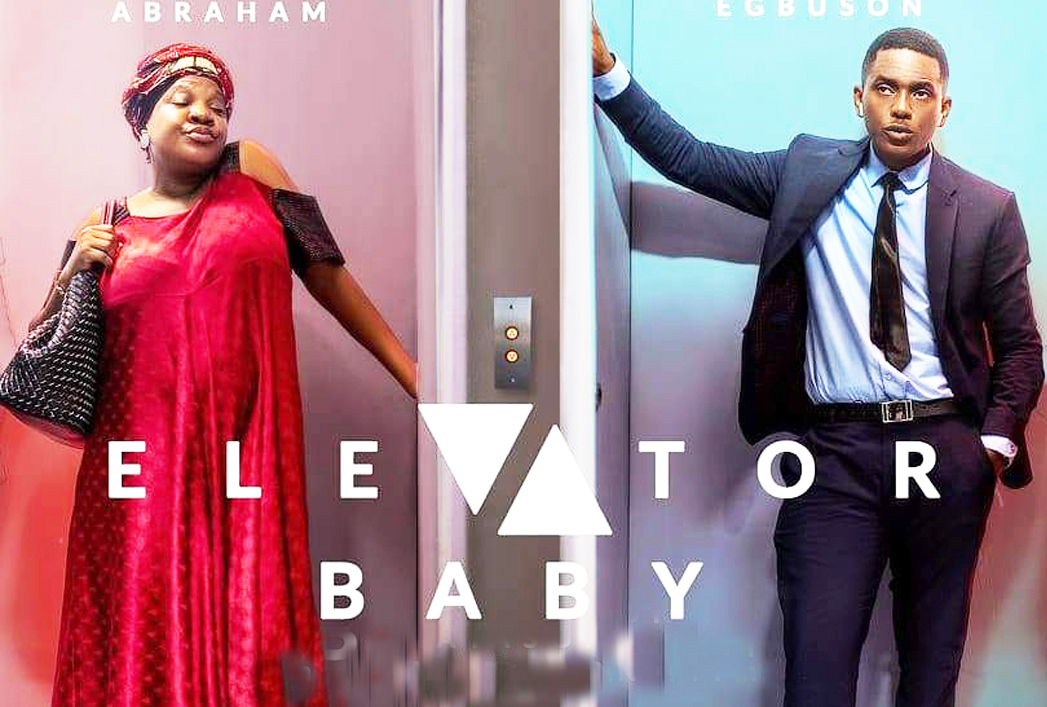 This list will taste like food without spices if this eclectic film is absent. Elevator Baby is a drama thriller that perfectly captures the intersection of privilege, poverty, and fate. It is one of the highest-grossing Nigerian films of 2019.
Directed by: Niyi Akinmolayan
Starring: Timini Egbuson, Toyin Abraham, Shaffy Bello
Elevator Baby Synopsis
Elevator Baby follows a dramatic encounter between a spoiled rich kid, Dare, and an underprivileged pregnant woman, Abigail, in an elevator. Dare reluctantly sets out to get a job at the prompt of his mom and encounters Abigail in a faulty elevator. Abigail soon goes into labor.
The life of the baby is practically in his arms. In this movie, star director Niyi Akinmolayan questions the essence of arrogance among wealthy, privileged kids in society. This is one of the African movies on Netflix that will keep you glued to your seat for hours. 
Elevator Baby Trailer 
#4 – Meet The In-Laws (2017) (Watch Here)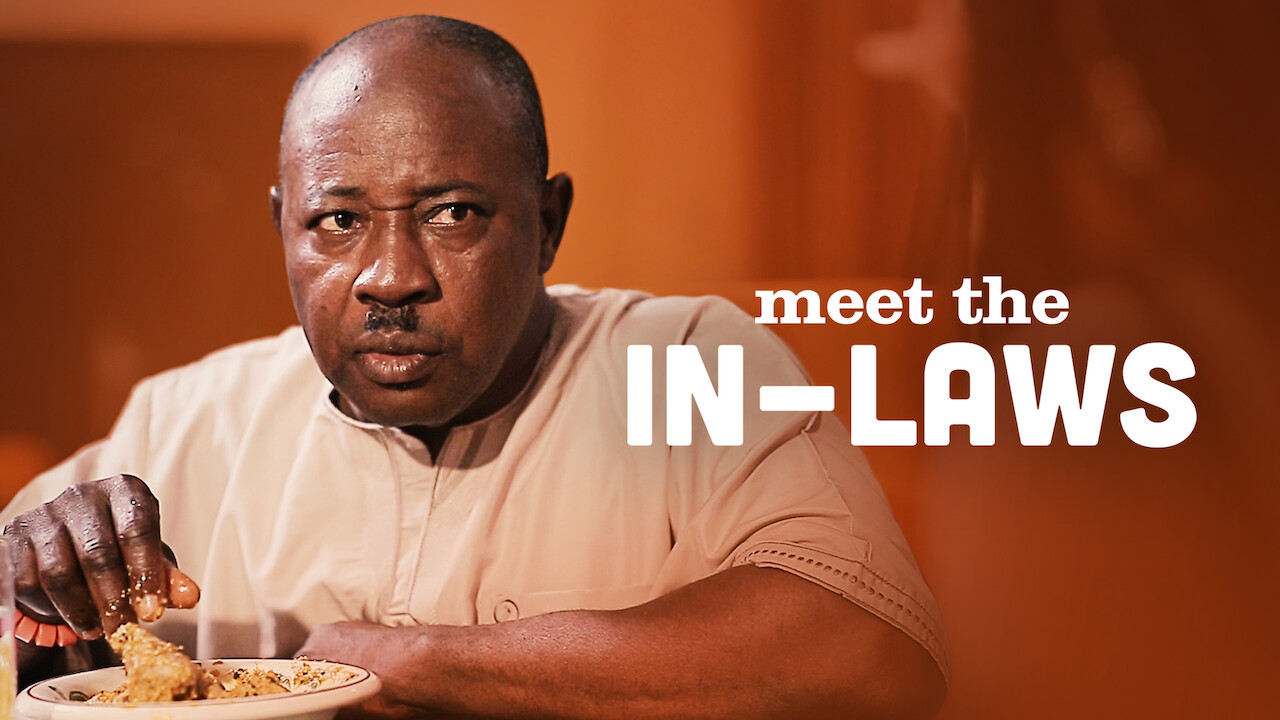 Here is another Niyi Akinmolayan masterpiece. A scintillating comedy-drama film, Meet the In-Laws explores the complexities that accompany inter-ethnic marriage in Nigeria and Africa.
Directed by: Niyi Akinmolayan 
Starring: Tina Mba, Amaechi Muonagor, Dele Odule
Meet The In-Laws Synopsis
A newly engaged couple seeks their respective parents' blessing of their union. However, they soon realize that their parents do not approve of their marriage because of reasons that are much deeper than just tribal differences. This is one of the African movies on Netflix that presents a daring societal problem in a comic manner. 
ALSO READ: 5 Must Watch African Movies On Amazon (Oct 2019)
Meet the In-Laws Trailer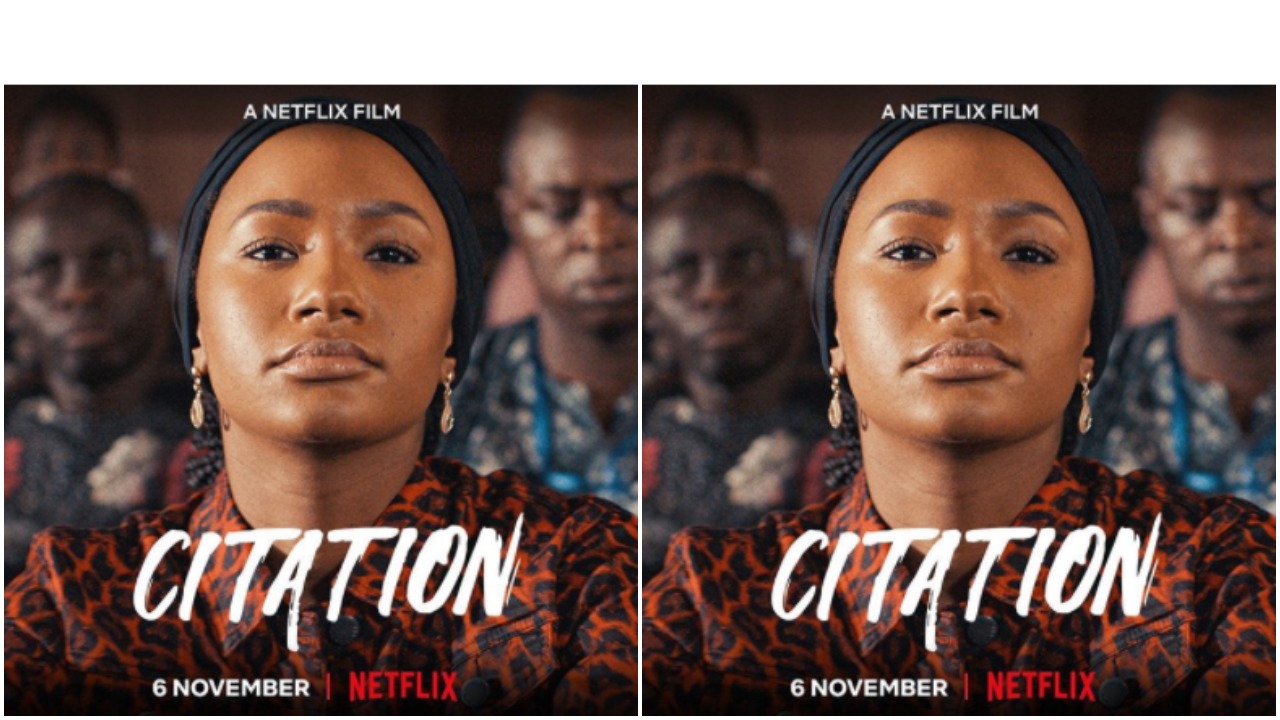 Citation is, perhaps, the finest movie from one of Africa's best filmmakers, Kunle Afolayan. What would you do if your superiors is making sexual advances toward you and you are at their mercy? This is the pressure most female students have to struggle with throughout their academic years. 
Directed By: Kunle Afolayan
Starring: Temi Otedola, Gabriel Afolayan, Ibukun Awosika, Sadiq Daba
Citation Synopsis
This movie centers on a brilliant student who takes on the university establishment when a visiting professor from Senegal tries to rape her. It turned out to be her words against his. Sadly, the school authorities almost always want to shield their own.
This is one of the few African movies on Netflix that is based on true events. In what will remain an evergreen movie, Citation's cast and crew question the societal constructs that silence victims of rape and sexual assault. The movie also subtly exhibits different West African nations and their cultures.
Citation Trailer 
#6 – The Bling Lagosians (2019) (Watch Here)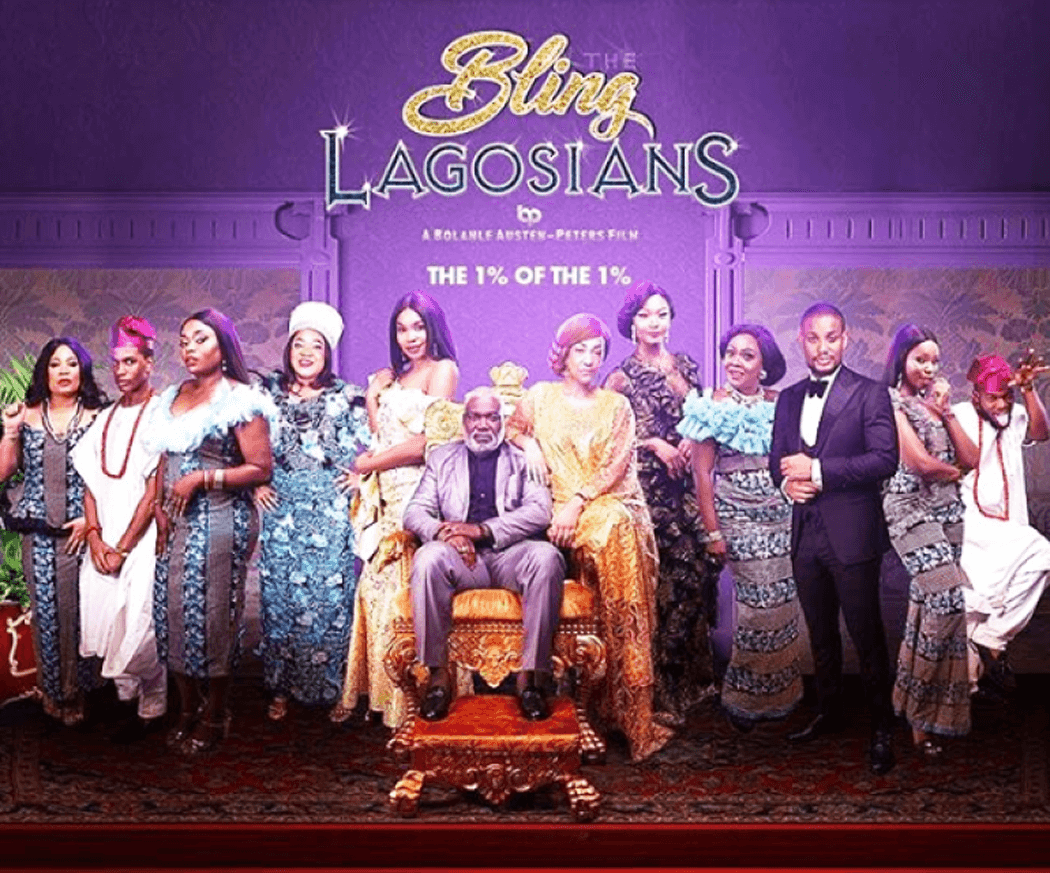 This movie explores the privileges and downsides of being an imprudent wealthy man in Nigeria. It brings to fore the hidden struggles of members of the country's ruling class. Also, it evokes a gripping sense of realism that makes for a unique cinematic experience.
Directed By: Bolanle Austen-Peters
Starring: Bunmi Aboderin, Toyin Abraham, Osas Ighodaro, Alexx Ekubo, Ayoola Ayolola, Jide Kosoko
The Bling Lagosians Synopsis
The Bling Lagosians revolves around the Holloway family, a super-rich, connected family in Lagos, Nigeria. As their mother, Mopelola Holloway set up plans to celebrate her 51st, infractions that threaten the family's togetherness erupt. Akin Holloway tries to mend the cracks and forestall the foreclosure of his company. He struggles as his imprudence shows him up. 
The Bling Lagosians Trailer 
#7 – Celebrity Marriage (2019)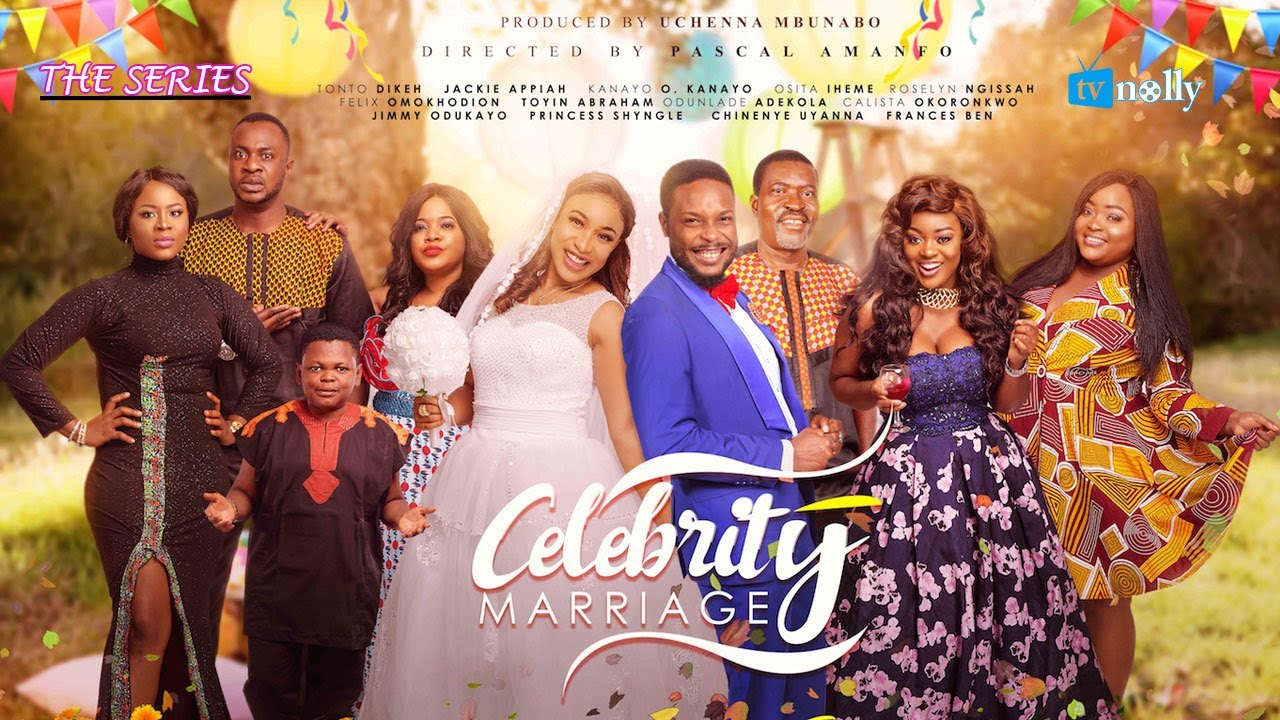 Celebrity marriage is an intriguing drama that upholds public opinion on the weaknesses of marriage among celebrities. Can money really buy love and happiness or is there another ingredient to a successful marriage?
Directed by: Pascal Amanfo
Starring: Tonto Dikeh, Toyin Abraham, Odunlade Adekola, Jackie Appiah, Kanayo O. Kanayo, Osita Iheme
Celebrity Marriage Synopsis
A well-decorated actress struggles to keep her marriage and career, but a chaotic marriage frustrates her efforts. She confides in a friend who appears to be having it good, but she is shell-shocked as she discovers that things might not be as rosy as she thinks.  
ALSO READ: 5 Must Watch African Movies On Amazon (Sep 2019)
Celebrity Marriage Trailer 
#8 – Locked (2019)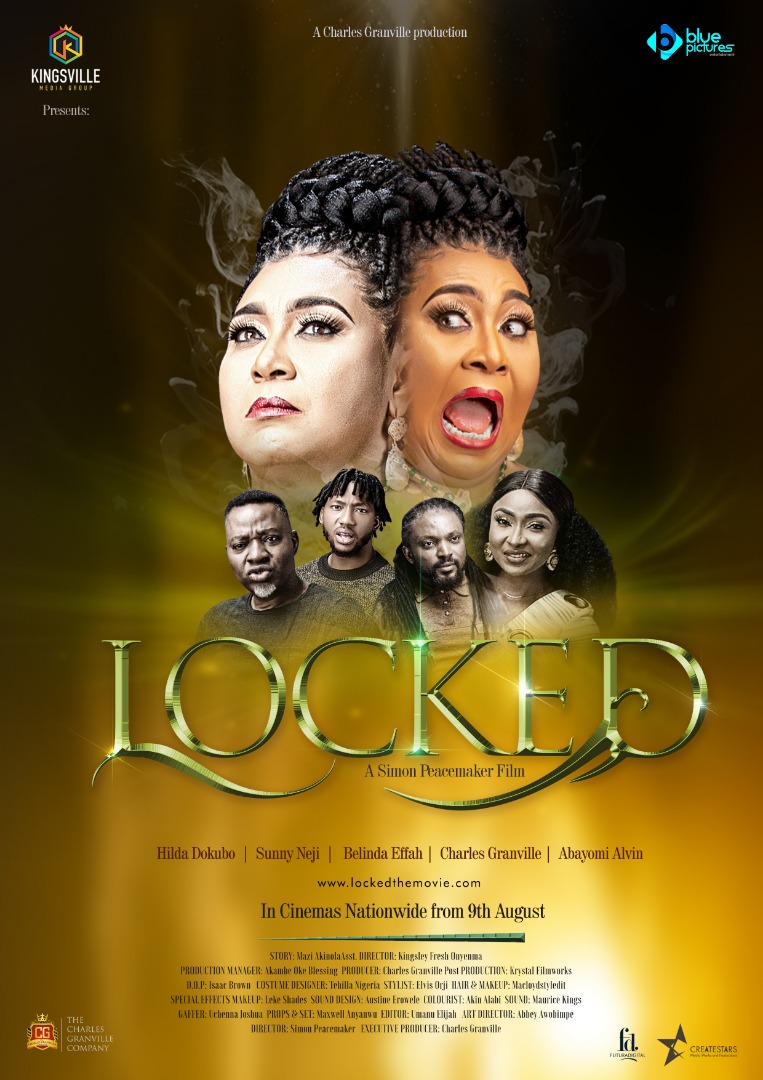 Locked is a story of the destructive nature of rage, envy, and promiscuity. In it, Simon Peacemaker delves into the world of domestic violence and marital issues. This is arguably one of the best African movies on Netflix.
Directed By: Simon Peacemaker
Starring: Hilda Dokubo, Charles Granville, Belinda Effah
Locked Synopsis
Essentially a story of a young woman who is about to get married but discovers that her mother has murdered her father because of his extra-marital affairs. When she brings home her fiance, her mother holds both of them hostage.
Locked Trailer 
#9 – Anchor Baby (2010)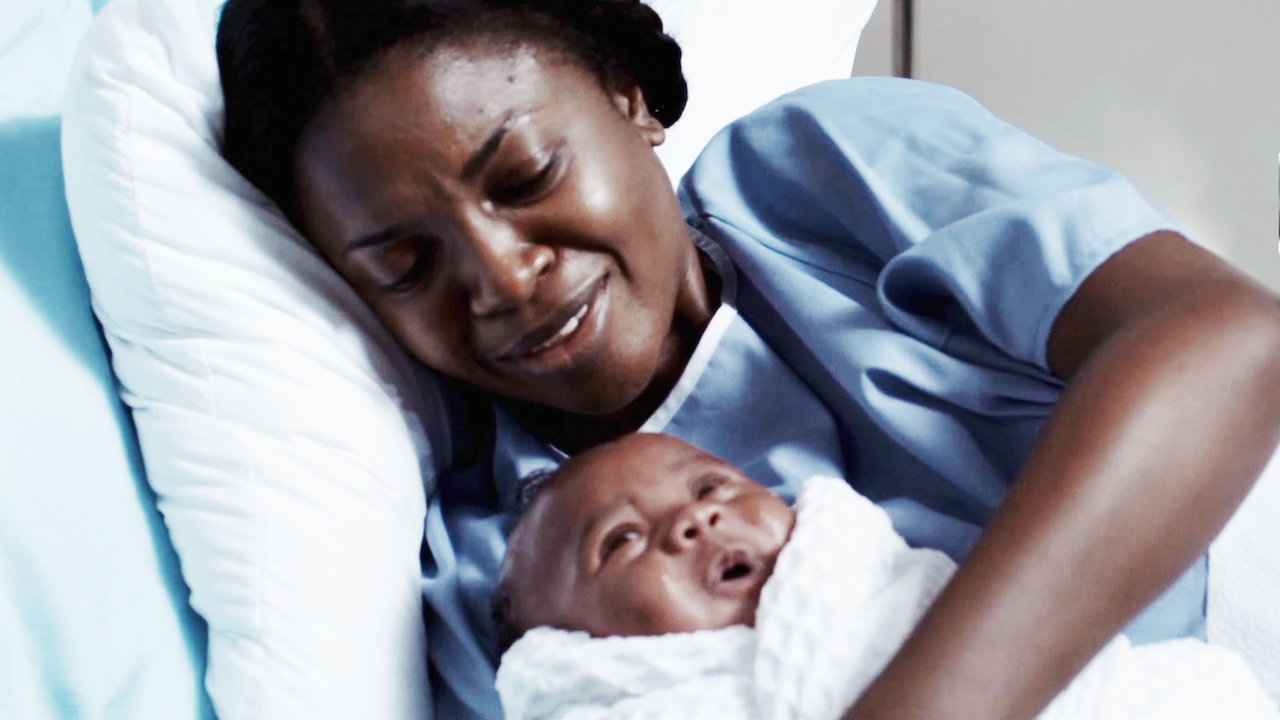 A scintillating thriller, Anchor Baby tells a story of how far African parents will go to secure the best for their children. This is regardless of the challenging issues they face. 
Directed By: Lonzo Nzekwe
Starring: Omoni Oboli, Sam Sarpong, Terri Oliver
Anchor Baby Synopsis
Anchor Baby is a story of a couple who illegally migrate from Nigeria to the United States in search of a better life for their unborn child. Despite the eventual deportation of her husband Paul, Joyce Unanga will stop at nothing until she secures the American Dream for her son. For her role, Omoni Oboli won the Best Actress Award at the 2010 Harlem International Film Festival, while the movie won the Best Picture award.
Anchor Baby Trailer 
#10 – Light in the Dark (2020)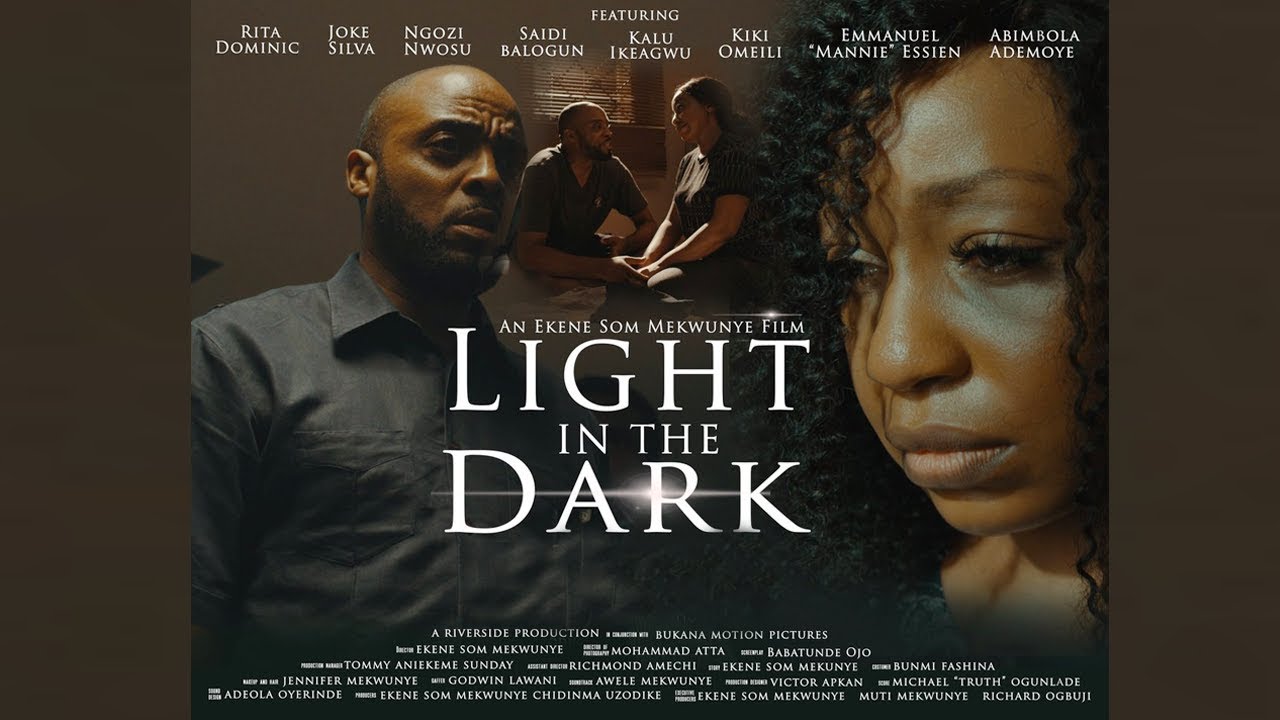 This is a classic that explores the themes of trauma, betrayal, love, and the difficulty in navigating inter-ethnic marriages. In what is a fine mix of veterans and newcomers, the actors produce one of the most thematically African movies on Netflix in 2020.
Directed by: Ekene Mekwunye  
Starring: Saidi Balogun, Rita Dominic, Kalu Ikeagwu, Ngozi Nwosu
Light in the Dark Synopsis
As armed-robbers break into their home and rape Jumoke, the experience leaves her seething as the trauma from that night leaves her resenting her husband, Emeka. Light in the Dark is one of the movies that will remind you how people's past haunt their future. 
Light in the Dark Trailer 
Which African Movies on Netflix Make Your List?
There you have it. Our top 10 must-watch African movies on Netflix for the month. Each movie on this list promises to blow your mind. If there is a movie you think should be on the list, please let us know. We are already compiling our next list and yours may just make the cut. Till then, enjoy our collection!