5 Must Watch African Movies On Amazon (Oct 2019)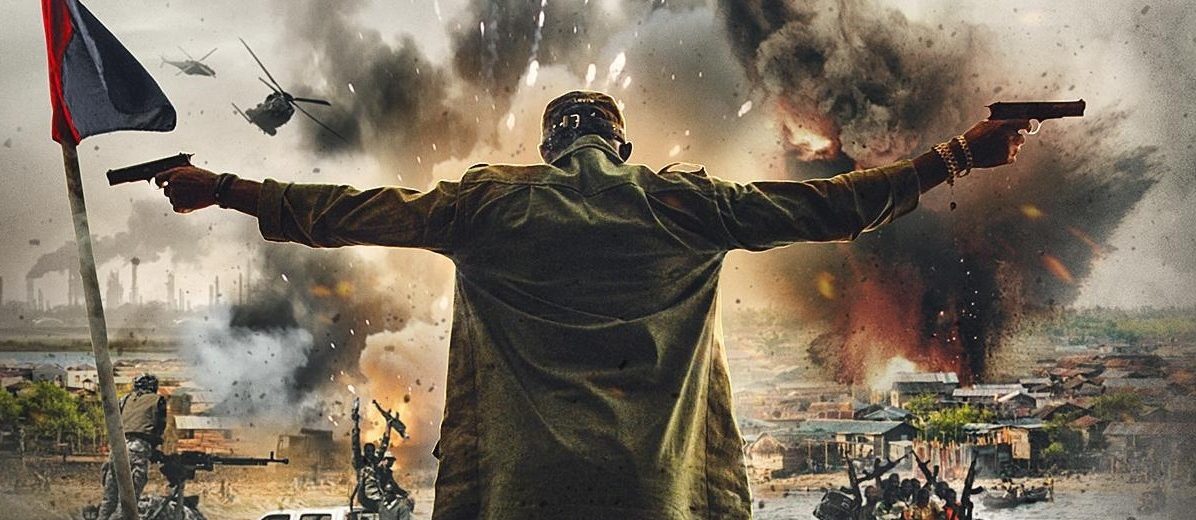 If you are an Amazon Prime subscriber, you should be excited by the amazing selection of movies available. However, if you have a busy schedule and little time to indulge in movies you have to make sure they are really good. No worries, we've got your back. Here are the African movies on Amazon that will blow your mind.
The criterion for this month's selection is a compelling message. These movies are evergreen. You will find yourself watching it over and over again. As always, we will love to hear your opinion on these movies.
Kindly make use of the comment box below. Also, feel free to make suggestions on interesting movies that should make our next list. Thousands of people are counting on your suggestions to streamline their viewing content in order to maintain a perfect work-life balance.
ALSO READ: The Story of William Kamkwamba's Ingenuity Is Coming to Netflix March 1st 2019
#1 – A Better Family: Released 2018 (Watch It Here)
When people paint the picture of love, it is often that of excitement and fun. However, family life comes with a lot of challenges than you can ever imagine. This is one of the African movies on Amazon that does justice to this sensitive topic.
Directed by: Okechukwu Oku
Starring: IK Ogbonna, Frederick Leonard, Nancy Isime
A Better Family Trailer
A Better Family Synopsis
Nick appears to be a great family guy who loves his wife. However, Charles continues to be a bad influence. Nick's wife is a bit old-fashioned and this appears to be his major source of frustration.
Eventually, he embarks on an adventure of having an affair with a random woman. This kicks off a string of unfortunate events that drives the rest of the story. No matter which part of the world you reside in, the family challenges raised in this movie are the same.
What will you do when the flame of romance and the yearning for each other's body burns out? This is one of the African movies on Amazon that present viable answers.
#2 – Blood and Oil: Released 2019 (Watch It Here)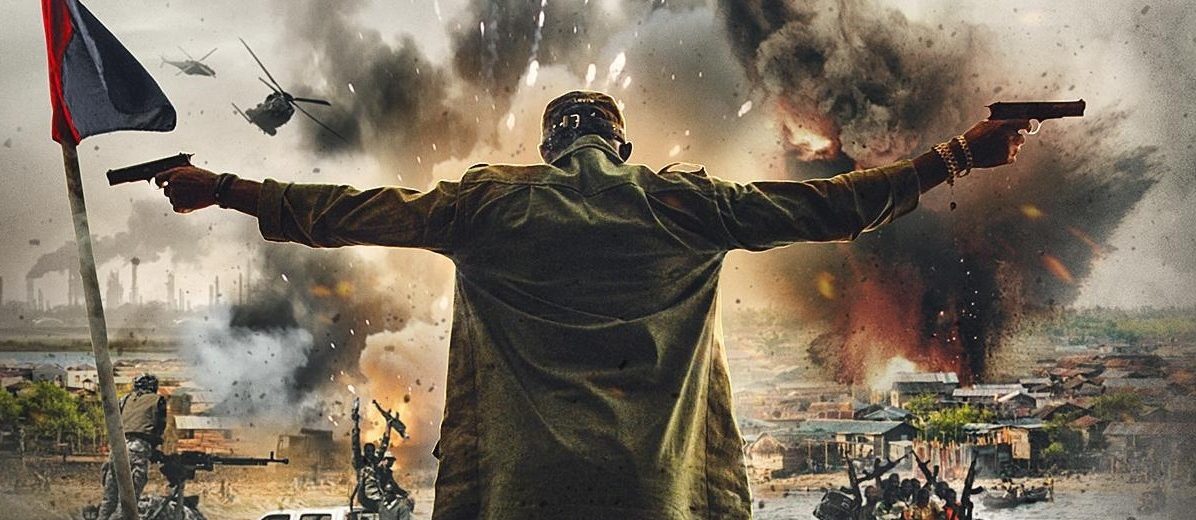 Crude oil has become the backbone of many economies all over the world. The discovery of crude in Nigeria was a joyous moment. However, the people who pay the ultimate price are the host communities who are left in ruin.
Directed by: Curtis Graham
Starring: William R. Moses, Richard Mofe-Damijo, Olu Jacobs
ALSO READ: 10 Must-Watch African Movies on Amazon (Aug 2021)
Blood and Oil Trailer
Blood and Oil Synopsis
Crude oil was first discovered in Oloibiri. Activities in the village intensified until the drilling of the last drop. The pollution of the land and water has started unleashing its negative effects on the children.
However, the foreigners were gone leaving the village to deal with their problems. Two decades later, another multinational corporation discovers oil again. This angers the community. Nigerian militants seek revenge on the greedy foreigners.
While everyone talks about the problem of militancy, only a few care about the root cause of the problem. This is probably the best African movies on Amazon that hints at the events that led to the rise of militancy in Nigeria.
#3 – Rule No. 1: Released 2019 (Watch It Here)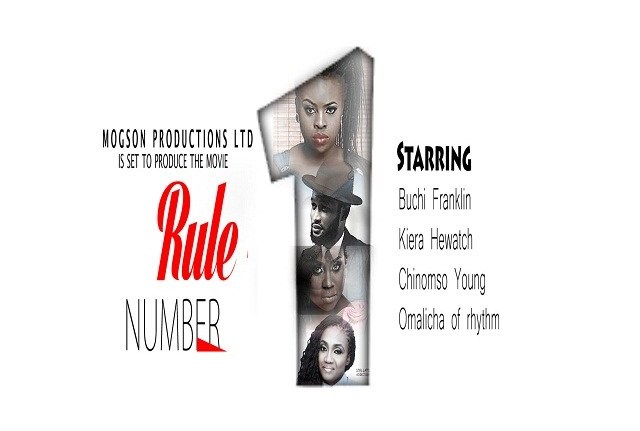 Some friendship starts from childhood and extends far into adulthood. However, for a friendship to last that long, there are often laid down rules. Oftentimes it appears the only force strong enough to sever a great friendship is another relationship. This is one of the African movies on Amazon that explores the complexity of this top.
Directed by: Lydnsey F. Efejuku
Starring: Keira Hewatch, Chinonso Young, Bucci Franklin
Rule No. 1 Trailer
Rule No. 1 Synopsis
Tega and Stephanie are childhood friends. They have been living in the same house and never had a fight, notwithstanding their contrasting characters. Trouble started when they both fell in love with the same man.
Eventually, they get into a fight for the first time. The rest of the story explores what becomes of their friendship after the fight and tears. This is one of the African movies on Amazon that will make you laugh so hard until your ribs begin to ache. It is not surprising that the majority of the reviews on Amazon are centered on humor.
#4 – Half of a Yellow Sun: Released 2013 (Watch It Here)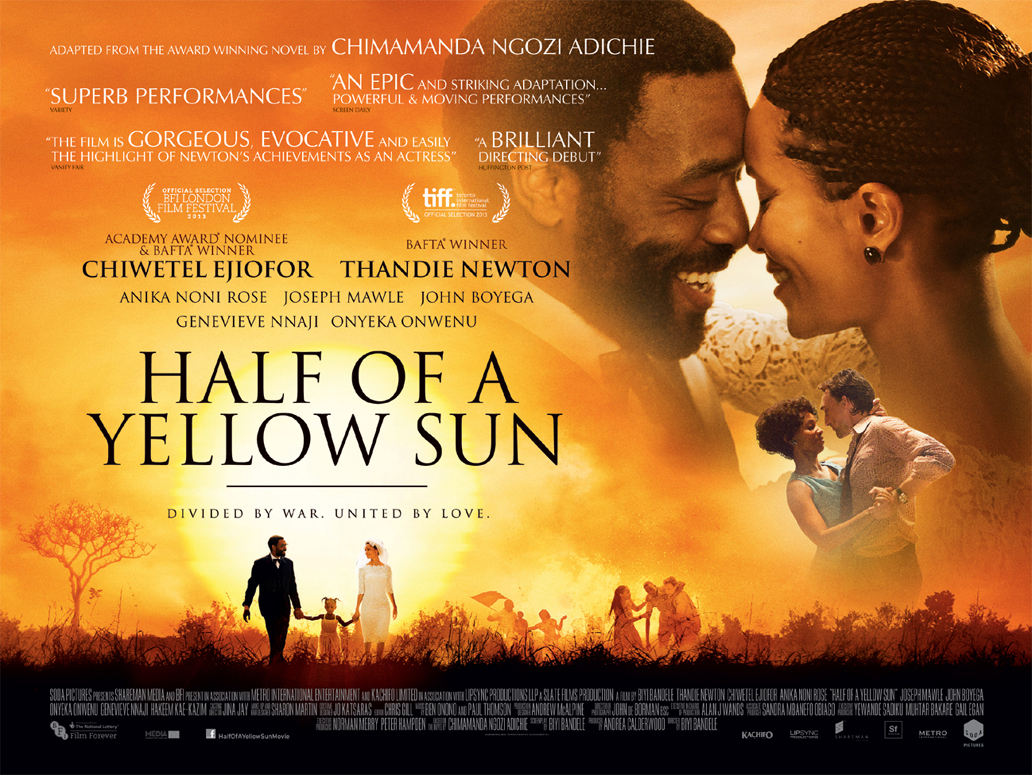 The events of the Nigerian civil wars cannot be told completely in a single tale. Much of the stories of this dark historic period are centered on malnutrition. However, Half of a Yellow Sun explores how the struggle for the Republic of Biafra tore family ties. This movie is based on a novel of the same name by award-winning author Chimamanda Adichie.
Directed by: Biyi Bandele
Starring: Chiwetel Ejiofor, Thandie Newton, Anika Noni Rose
Half of a Yellow Sun Trailer
Half of a Yellow Sun Synopsis
Kainene and Olanna are sisters with divergent views of life. However, on returning to the country they both become entangled in the events of the Nigerian Civil War. More than once, Kainene and her husband had to flee from one place to another leaving behind properties and loved ones.
When the violence ends, a new battle with trauma and family reunion begins. This is one of the African movies on Amazon that will make your eyes wet with tears.
#1 – Wives on Strike: Released 2016 (Watch It Here)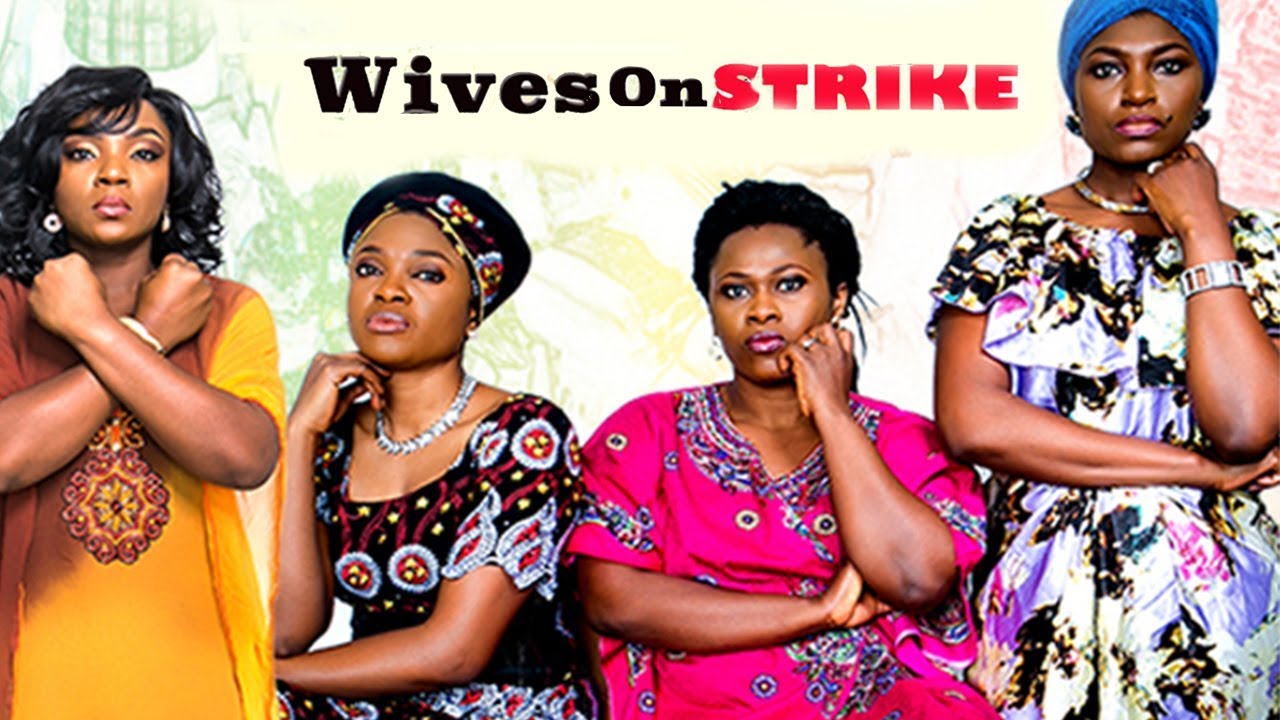 What will it take for men to support women in the fight against a social injustice against women? In a patriarchal society like most parts of Africa, whatever the husband says is binding on every member of the family. Will there ever be a time when men will pause to listen to the women's opinion? This hilarious comedy weighs that possibility.
Directed by: Omoni Oboli
Starring: Uche Jombo, Chioma Akpotha, Ufuoma McDermott
Wives on Strike Trailer
Wives on Strike Synopsis
When the news about a teenage girl who was forced into marriage by her father was aired, four friends are particularly angered. However, the men seemed not to care because according to some, the man had a right over his daughter. As a way of showing their disgust, they start a no-sex campaign.
The campaign grows till every single female in the community and beyond joins the movement. The reaction of most men to the no-sex campaign will leave you rolling on the floor. However, will this be enough to get the men to speak up against child brides?
Find out when you watch this hilarious comedy. This is one of the African movies on Amazon that will be great for family evening relaxation.