Returnee Spotlight: After 30 Years In The UK Demi Samande Returns To Nigeria To Start One Of The Biggest Furniture Companies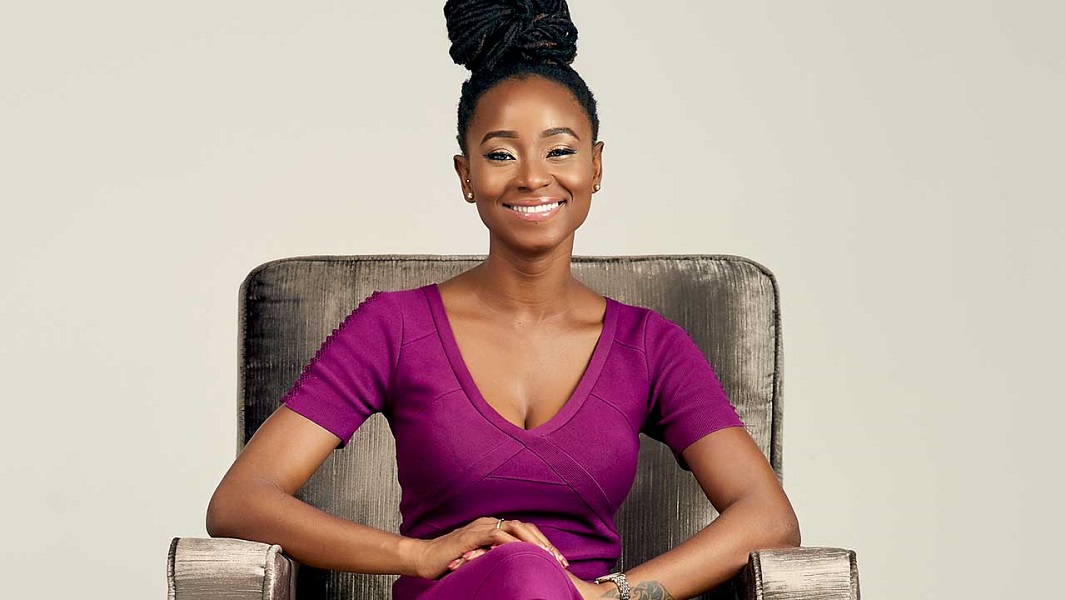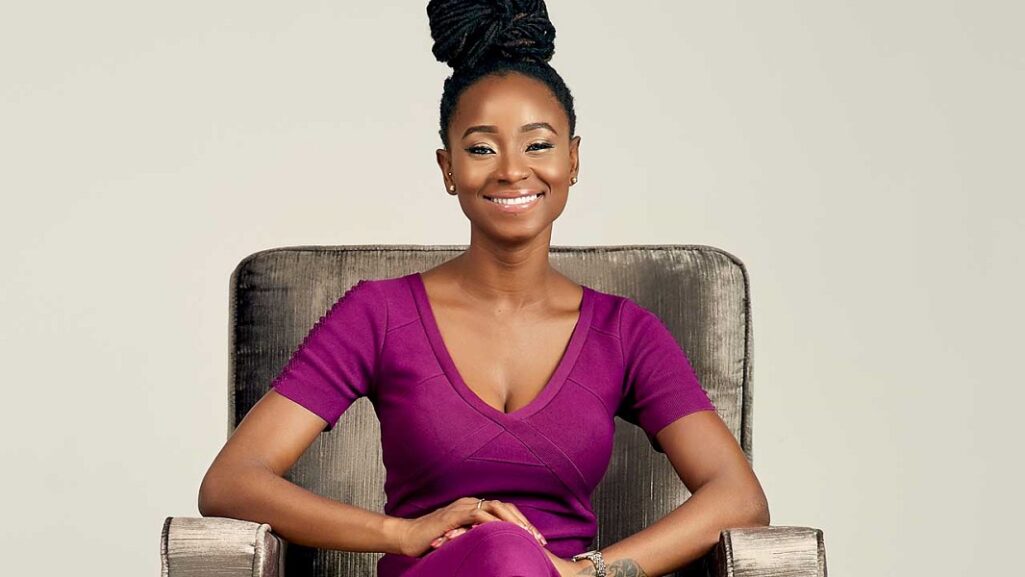 The image of the African continent has been distorted particularly in the West. But notable African returnees are changing the narratives. One of them is Demi Samande, the founder of Majeurs Chesterfield Company that specializes in manufacturing leather and fabric furniture.
The Nigerian entrepreneur started the company in London. But at one point in time, she developed a zeal to not only connect with her roots but also add value to her ancestral land. This eagerness made her a returnee to Africa. Today, we explore her early life, journey to London, and reasons for returning to Africa. Also, we'll tell you about her company, future plans, and thoughts about Africa.
Demi Samande Background and Journey to London
Demi was born in Nigeria back in 1986. While still a toddler, her parents relocated to England. So, she grew up in the UK and studied there as well. Demi Samande graduate in 2010 with a degree in Architecture from London Metropolitan University. The Nigerian returnee was motivated to study architecture by her love for furniture.
After completing university education, she spent much of her time at home. This was because finding a job immediately after graduating was quite difficult. So, while at home, she started playing with the furniture as a hobby. The certified architect loves antique things. So, she would keep herself busy in the living room by fixing worn out furniture.
Building Career in the UK
As time went by, Demi got a job in the architecture industry. The Nigerian entrepreneur worked within architecture for several years. As an architect, Demi planned and designed buildings for many UK clients. She got her architecture certification owing to her skills and expertise in the field.
As a certified architect, she worked with several firms across the UK. At the same time, Demi worked as a volunteer at Children with Cancer UK, a charity organization that cares for kids with cancer.
But, at some point, Demi Samande felt that she was not getting jobs in the firms she wanted. As a result, she switched over to furniture. Since Demi was zealous about antique furniture, and people in England have huge respect for the same, she perceived this as a business opportunity. So, this idea led her to start Majeurs Chesterfield in the UK. She recalls,
"I was buying more damaged goods and I started fixing it myself. So, I would destroy it and would also clean and restore it. I would buy old leather and by the time I finish with it, it has become brand new. Then, I sell it and make profit."
"So I started attracting a lot of loyal clients and important people through my work and by having these clients including the Prime Minister and Prince Charles, the company grew very fast. We started making new stuff as well as old. The module was to blend old things with new things to create something very unique."
Reasons for her Return to Africa
Her clientele in the UK was quite impressive. She even hosted Prince Charles in her London studio. However, her growing success did not fill a widening void she felt. She felt a strong urge to connect with her ancestral land. The returnee had very little experience with Nigeria. Yet, she felt that this is where she needed to be.
This emptiness coupled with a desire to make an impact in Nigeria and beyond led Demi to leave England. According to her,
"There was something about it [Nigeria] that made me feel that however big my dreams were, I can realize them here. The UK was a home I knew, but Nigeria is the home where I can build something significant and make a real difference in the lives of others."
Demi's momentous move came after living in the UK for 30 years, where she had spent most of her life as an adult. So, Demi Samande returned to Nigeria in 2016 to make her furniture business dream a reality.
Demi Samande's Furniture Company
Majeurs Chesterfield is one of the largest and fast-growing furniture companies in Nigeria. Located in Lagos, the company specializes in fabric furniture and preloved leather. Also, the company makes new ranges of progressive contemporary design-led sofas and classic twentieth-century pieces.
Demi's initial idea was to focus on renovating old pieces and then sell them at a profit. But her company has since expanded into making new products because of the nature of the Nigerian market. She says,
"In England, there is a huge amount of respect for antique furniture; it's not like Nigeria where people like things new and shiny." 
After arriving in Nigeria, the first thing that Demi did was to find a space. She rented a small workshop in Surulere, Lagos, and hired several carpenters. From this humble beginning, the company started creating the first samples. Then, the architecture graduate invested some little money in hiring a small three-roomed office and making it presentable. She recalls,
"I went to a small office space to operate from. It wasn't even the nicest area, but that didn't matter. I had a great team who were happy to work with me." 
Next, she began building a sales marketing team that would find her customers. Fast forward, Majeurs Chesterfield has made a name for itself in Nigeria and beyond.
Majeurs Chesterfield's Furniture Signature
ALSO READ: From Homelessness In America To One Of The Largest Farm Owners In Kenya. The Story Of Kunga Kihohia.
The company specializes in authentic English furniture designs. So, all their furniture products have buttons that pierce through them. These distinctive buttons are the British way of furniture-making. The authentic British upholstery is what makes the company stand out. Demi says,
"Chesterfield is the furniture I have always loved. It's my favorite. I love antiques. The older they are, the more beautiful they become. So that stands for my love for Chesterfield, and we name the company after it as our signature look."
So, the furniture company simply blends old and new. In England, old means literally very old. But in Nigeria, it refers to the style, history, elegance, but the products are brand new.
Future Plans
Demi Samande envisions the products of Majeurs Chesterfield in almost every office and home someday. To achieve this, the company aims to manufacture and distribute top-quality furniture to low-end, middle-level, as well as high-end customers. Most importantly, the founder aims to ensure that all future purchases are delivered on time, whether in Nigeria or beyond.
Also, Demi hopes to start a school in the future where she will train people about making good furniture. Moreover, the Nigerian returnee focuses on sustainable manufacturing as well as making furniture as affordable as possible. That way, the company will be able to maintain a competitive edge both nationally and internationally.
Will Demi Stay in Nigeria?
The architect says she has come to stay in her ancestral country. Although Demi travels to the UK because of certain commitments, she loves being in Nigeria. She says,
"This is my home and it has always been my home. I am very comfortable here. I've not lived in Nigeria as an adult; I came as a child during holidays and was not exposed. Coming to Nigeria as an adult, I was free so I could get more experience."
Besides, Demi expresses that the weather is fantastic and Nigerians are incredibly funny and interesting. For these reasons, she resolved to stay.
What Major Challenges do Nigerian Furniture Manufacturers Face?
The architecture graduate points out several challenges. First, Nigeria lacks resources as well as access to advanced training and technology. Second, the government imposed a ban on furniture importation. She argues that the ban wouldn't be an issue if the government established ways to develop skills and technology in the furniture industry.
Moreover, the Nigerian entrepreneur observes that manufacturing is quite demanding. Besides, technology is advancing very fast, yet women and craftsmen in the country are not offered opportunities to keep pace with such developments.
What is Demi's Message to Young Women?
The African returnee advises them to chase their passion. Young women should find the real essence in their passion and pursue it. The trained architect emphasizes that everything within a person has a reason and purpose. So, young women should identify opportunities they can pursue to make their dreams a reality.
Conclusion
According to Demi Samande, Africa, and Nigeria in particular, has enough resources to make great products for her market. Although the continent has been termed as poor in the West, it has lots of opportunities. With the expertise they have acquired abroad, Africans in the diaspora and African Americans can make a significant impact in Africa. But, many still fear to visit or return to their ancestral land. What is holding you back? Let us know your thoughts in the comment box below.