Designer Spotlight: Ami Doshi Shah Turns Imaginative Jewelry Designs into Reality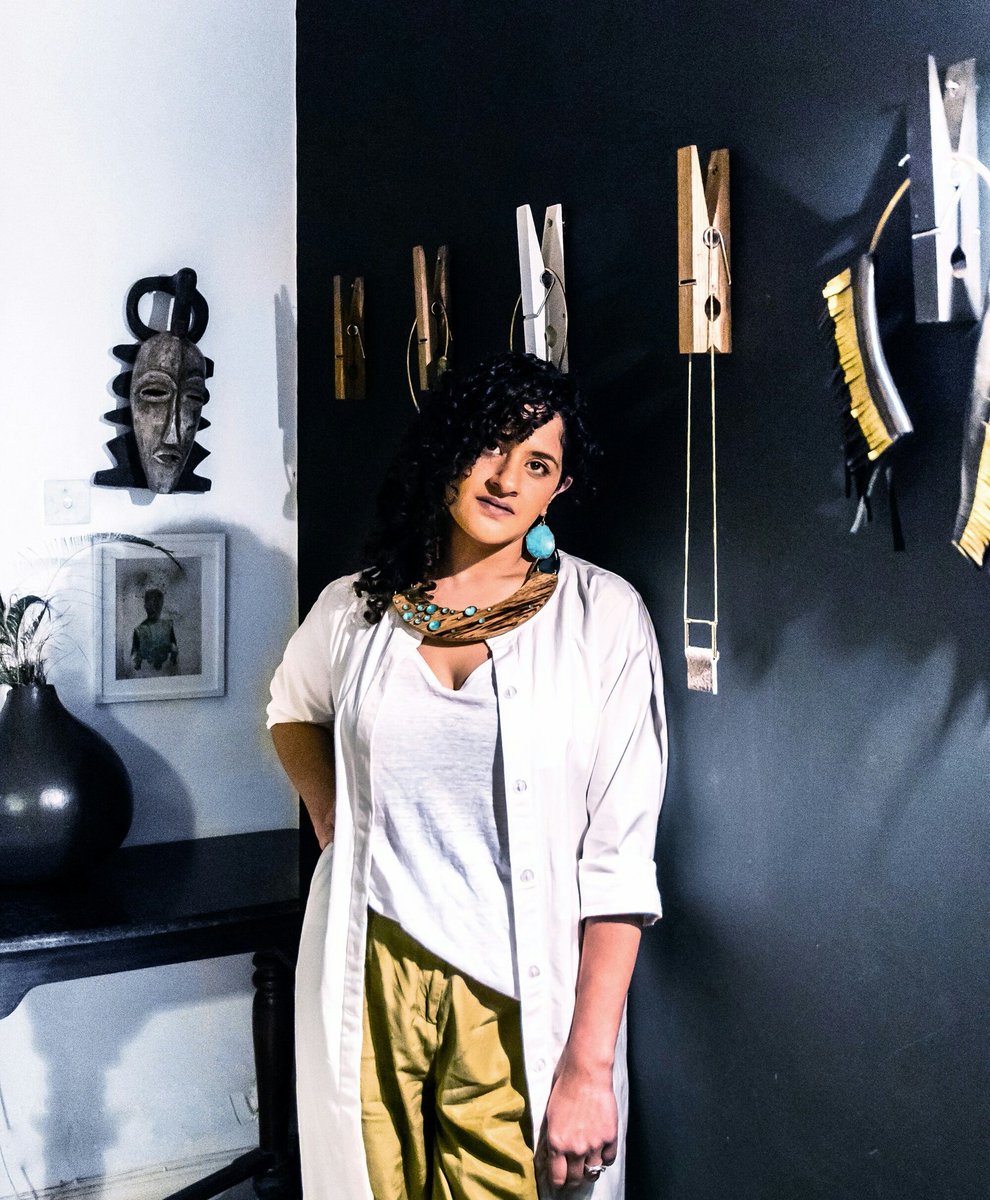 This week, our Designer Spotlight goes to Ami Doshi Shah, an award-winning, talented jewelry designer from Kenya. This is the designer whose piece the former Prime Minister of the United Kingdom Theresa May, was spotted wearing when she visited Kenya in 2018.
Shah's creations are contemporary, modern, sculptured works of art made from locally sourced materials. Interestingly, she does not work with precious stones. Rather, she showcases Kenya's natural beauty by using materials such as brass, leather, and uncut stone. This article chronicles Shah's journey from the advertising world to the creative studio.
Ami Doshi Shah Represents Kenya at the International Fashion Showcase (IFS) in London
In 2019, 16 emerging International designers were invited to attend a special program in London hosted by IFS which is part of London Fashion Week. Ami Doshi Shah was Kenya's representative. In addition, she was the sole jewelry designer invited from around the world. At the end of the program, the designers were able to exhibit their work.
This gave them valuable exposure. Shah took the opportunity to display her stunning 'Salt of The Art' collection.  This bold collection depicts the shifting attributes of salt. That is to say, it demonstrates that salt can be both a life-giving substance as well as a destructive one that corrodes.
Her Early Years
Ami Doshi Shah was born in the Kenyan coastal town of Mombasa. Her family came from India, and she is a third-generation Kenyan. Shah attended the Birmingham School of Art and Design in the United Kingdom. She graduated with a Bachelor of the Arts degree in Jewelry and Silversmithing in 2001. That same year, she received the Goldsmith Award for Best Apprentice Designer.
After graduating, Shah served a 6-month apprenticeship in Mumbai and Jaipur before returning to Kenya. However, she did not venture into jewelry-making immediately. Instead, she went into the advertising industry.
The Transition into the Creative Realm
In 2015, Shah felt that she had attained the maturity and experience to start her own brand. In addition, positive changes were taking place in the art sector in Kenya. There was a shift towards a deeper appreciation for locally made brands.
The Creative Process
In an interview with Vogue Czechoslovakia, Ami Doshi Shah put to words her feelings about jewelry,
''Jeweler or adornment is our way of telling the world this is who I am, what I stand for, or simply…my identity. Away from the body, a piece of jewelry is simply a static object.''
Shah also refers to the making of jewelry as a labor of love. In other words, she taps into her imagination and is guided by a passion to create something memorable. Shah crafts her pieces by hand. Furthermore, she incorporates unusual materials such as rope, wood, and metal into her designs. The outcome is quirky but beautiful pieces with an incredible blend of textures.
Her Source of Inspiration
Shah does not believe that there is such thing as an 'African' design. Speaking to Vogue, she said,
''I think I mentioned before that there is a huge misnomer of what constitutes African design. We are a continent of 54 Countries, each with our own national identity. I am a Kenyan with South Indian heritage and European education. What I create is a product of thousands of visual, human, and cultural experiences and with the globalized world we live in, this is magnified even more so''.
Clearly, Shah draws her inspiration from a multitude of sources. Both Indian and European cultures inspire her. Furthermore, her love for Kenya and its beauty, as well as minerals and the human form are also a source of inspiration to her.
Design with an Eye on Sustainability
Commendably, Ami Doshi Shah designs with an eye on the environment, hence she limits the number of pieces she produces. Her jewelry is made from by-product material and remnants from Kenyan mines. In addition, Shah is a SOKO design consultant, an ethical platform for brands and manufacturers. Its purpose is to promote ethical and sustainable production techniques. SOKO members hand-make their products using ethically sourced and up-cycled material.
Examples of how Imaginative Jewelry Designs turned into Reality
Lauren Mitchell of Design Indaba describes Shah's jewelry as 'pieces that tread a thin line between sculptural and wearable art. Here are some of her most iconic pieces from some of her most memorable collections.
Salt of The Art Collection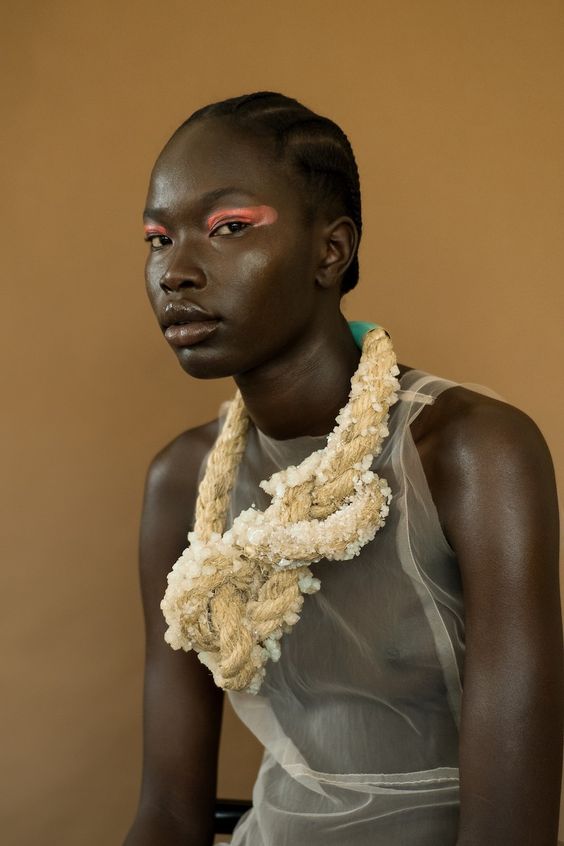 This is an extraordinary neckpiece handcrafted with woven rope. It has crystalline accents within it. This is a subtle reference to the 'salt of the earth' theme and renders the piece a true show-stopper.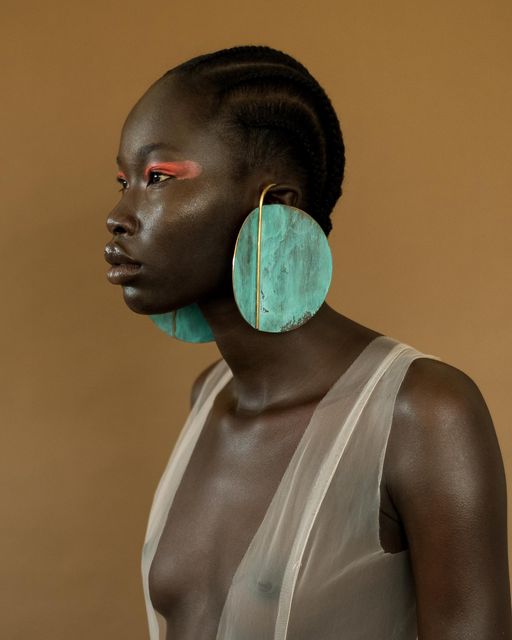 These splendid aquamarine metallic earrings are reminiscent of the traditional earrings worn by the Masai women in Kenya. The tarnished metal appearance is a symbol of the corrosive element of salt.
Ami Doshi's Show-Stopping Piece from the 'Salt of the Earth' Collection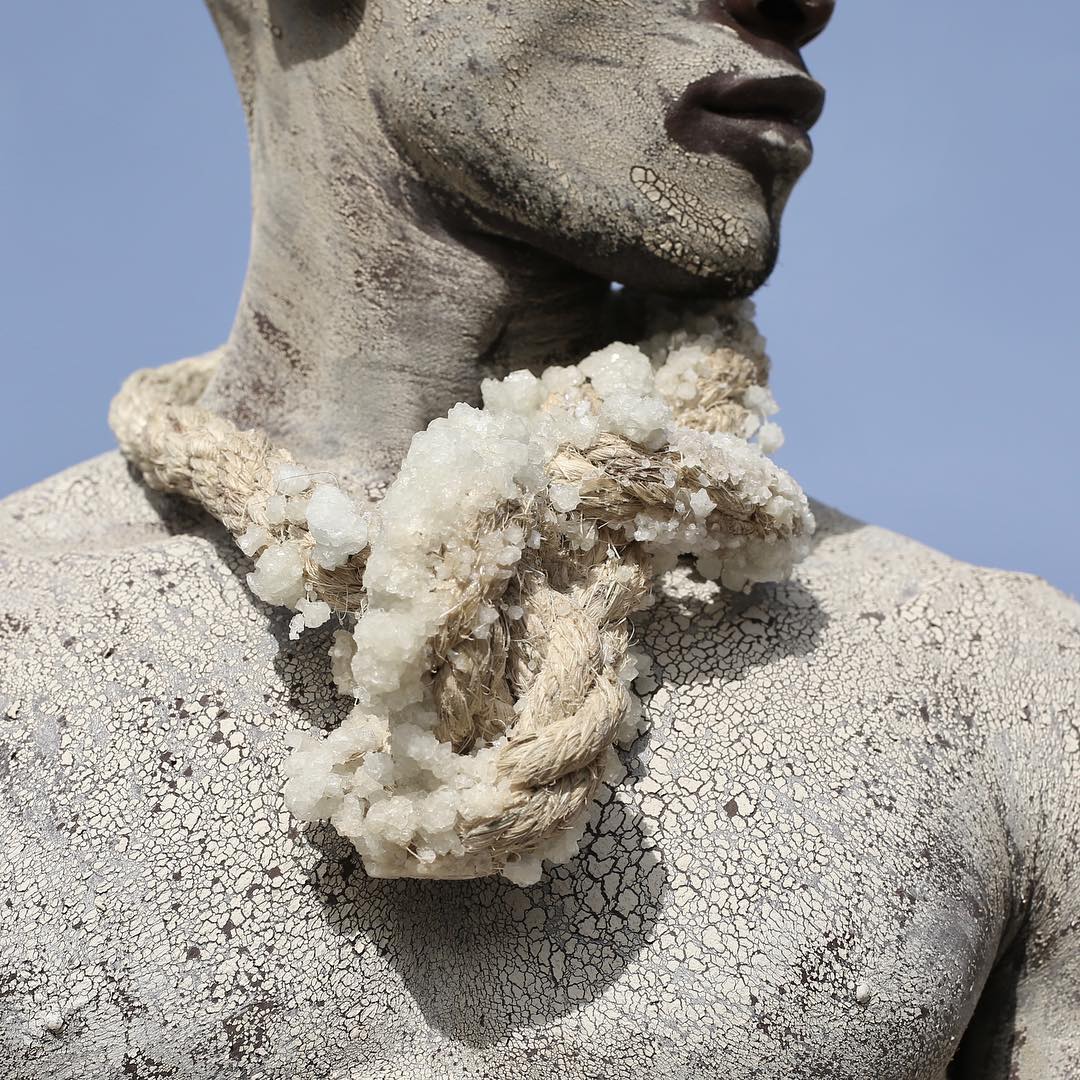 Above is a close-up of the powerful, ornate jewelry that was presented in the 'salt of the earth' collection.
Ami Doshi Shah's FAFA Capsule Collection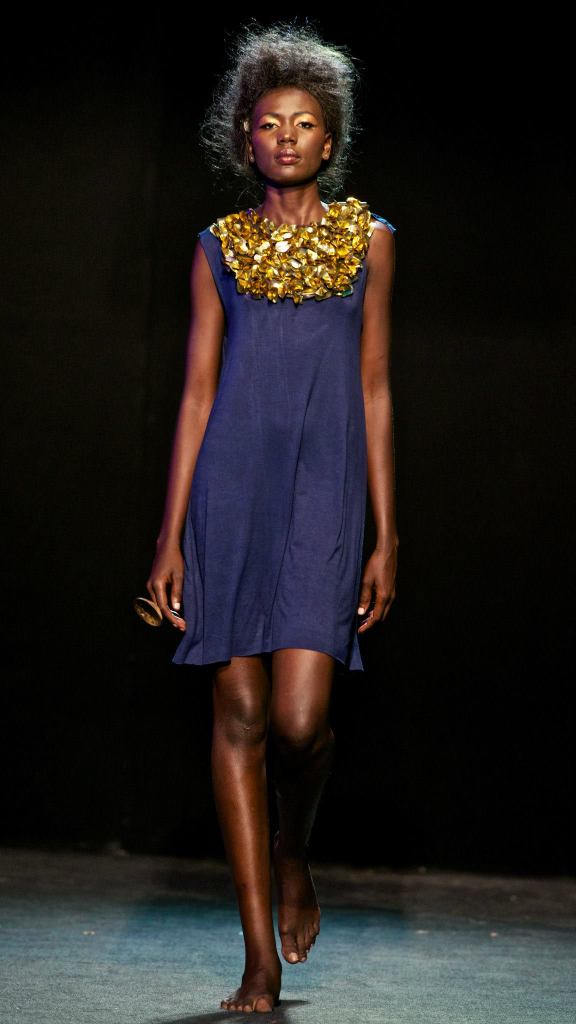 This dazzling gilded piece is simply stunning. It demonstrates the impact that a single piece of accessory can have. It speaks volumes about the wearer and projects an image without the need for words.
An Iconic Symbols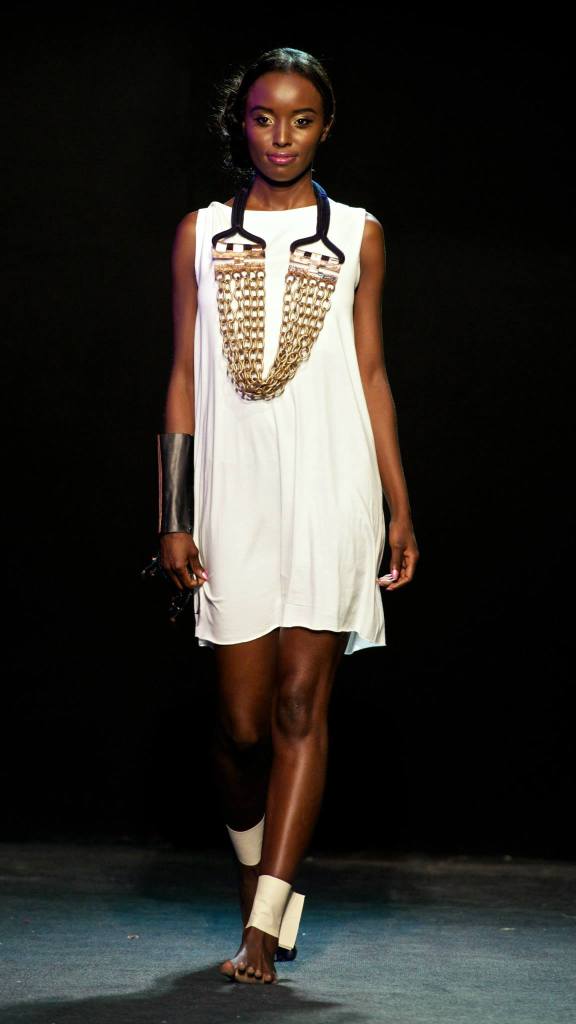 An abstract original piece, the above creation consists of strands of metallic chains. The strands hang loosely from the neck implying that the wearer is free from enslavement.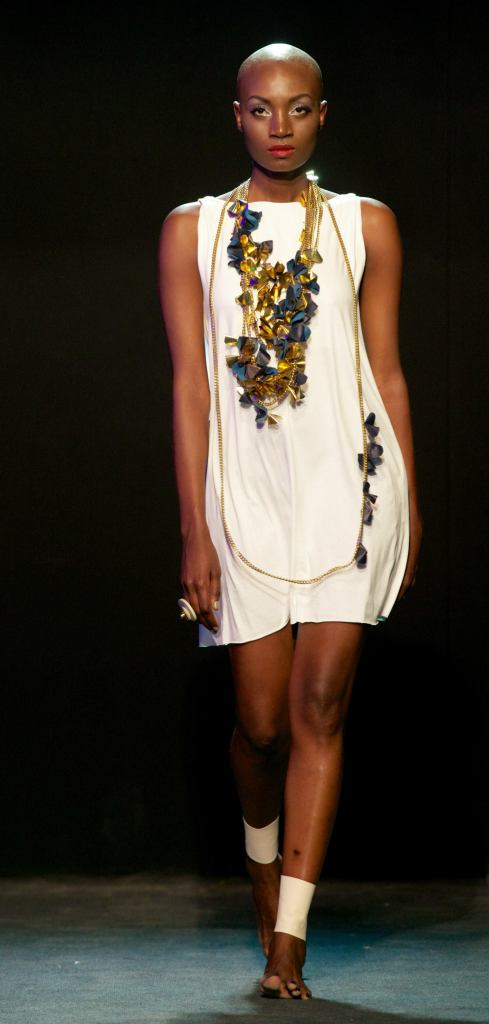 Fun and colorful would be a fitting description for this extravagant piece. It has shades of blue and gold within it and is threaded through by a slim golden chain.
Tantalizing Neckpieces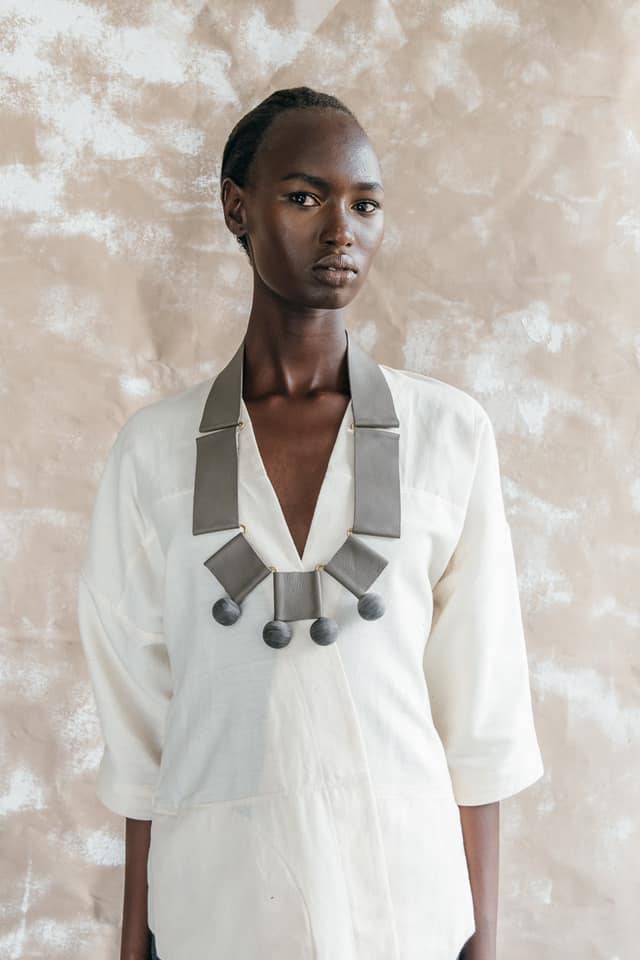 Crafted in a cool grey color, this is a highly unusual neckpiece. It is exquisitely designed and combines geometrical shapes with spherical elements. It is a unique way of dressing up an understated top.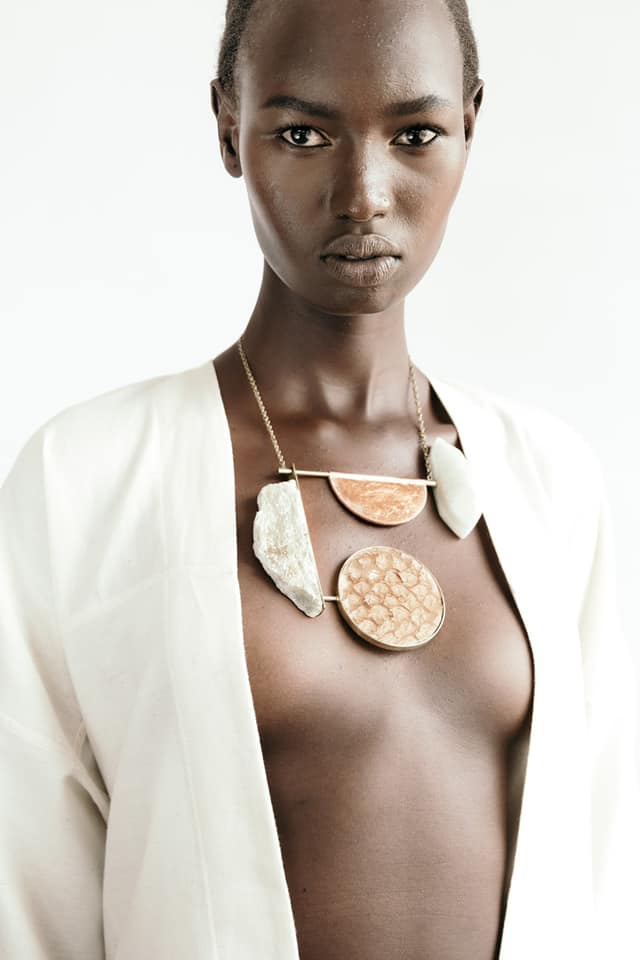 This striking piece has a touch of ethnic accents in it. It merges varying shapes and colors. It represents both smooth and kaleidoscopic textures and the result is a unique, one-of-a-kind piece.
Ami Doshi Shah Crafts A Regal Work of Art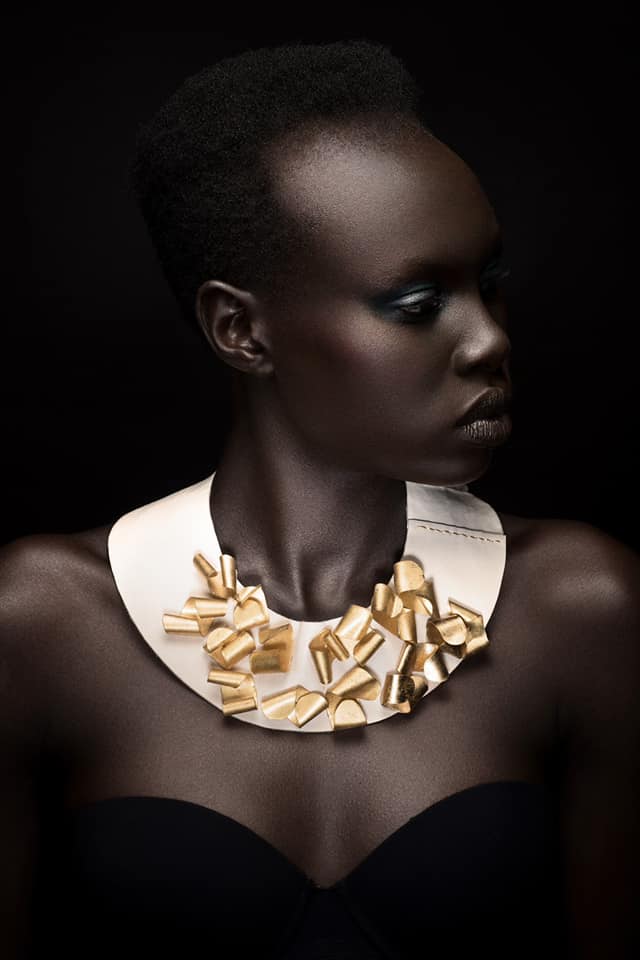 When a simple white collar-like neckpiece has golden shavings randomly embedded in it, the result is this breathtaking creation that is at once elegant, at the same time boldly original.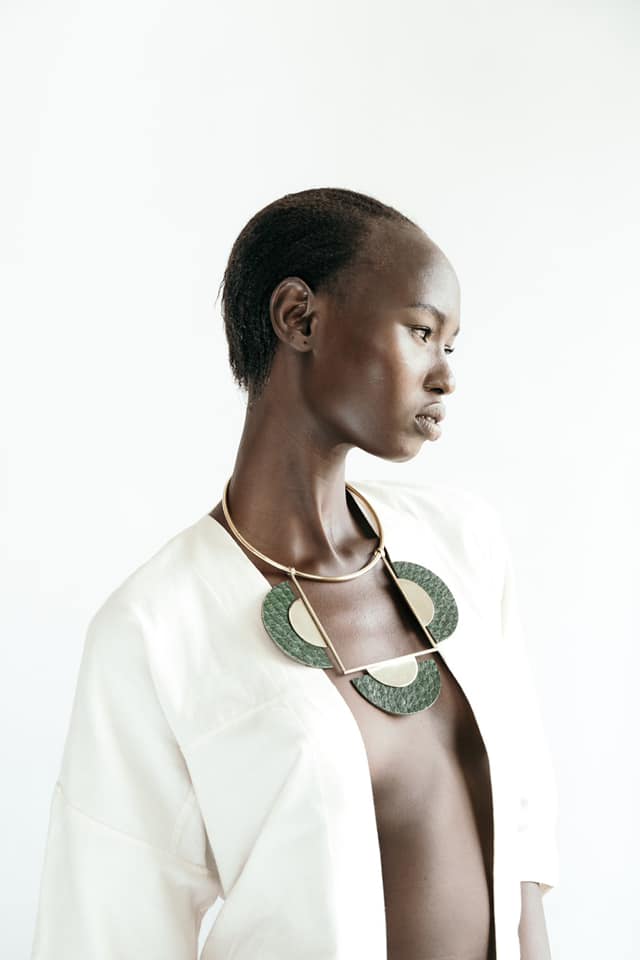 Authentic and edgy are some of the best words that describe Ami Doshi Shah's creations. The above neckpiece has a clean modern minimalistic look with touches of emerald accents.
Conclusion
Ami Doshi Shah's outstanding creations have put African jewelry makers on the global map as a force to reckon with. Moreover, her commitment to sustainable art is an inspiration to other artists.  Ultimately, their combined support will have a positive impact on the design sector. As a result, all the stakeholders will benefit by having dignified work that will earn them a good living.