DESIGNER SPOTLIGHT: Prime Obsession Is Transforming The Face Of South African Fashion
The goal of our designer spotlight articles is to feature new and upcoming designers who are making waves on the African fashion scene. Designers Shelley Mokoena and Keneilwe Mothoa are the founders of 'Prime Obsession'. Here is why they have earned a place in our hall of fame.
The Founders of Prime Obsession Label
These two best friends met at University. They are a part of the refreshing crop of artists and designers that have taken the South African fashion industry by storm. Visionaries in every sense, this term has been used to describe Shelley and Keneilwe. This is because within a short time they have catapulted themselves to the forefront of the fashion scene in South Africa.
The Birth of Prime Obsession
Shelley Mokoena was artistic from a very young age. She loved to create things and work with her hands. This interest led her to study interior design, which is where she met her friend and business partner Keneilwe Mothoa. While in college, they were unable to afford expensive clothing. Therefore, they explored thrift clothing which they revamped, creating original pieces for their wardrobes. The interest and compliments their designs generated among their peers inspired them to start a clothing business. Speaking with Kenny Morifi-Winslow, Keneilwe said,
"People worry too much about searching for the new when there is so much quality in the places people are afraid to look."
The Start of a Clothing Line
Shelley and Keneilwe did not want to deal with unreliable, not to mention expensive models. Thereafter they posed in their own pieces and asked photographer friends to take their pictures. Upon posting them on social media platforms, the response was massive. The fashion brand 'Prime Obsession' was launched in 2014. What began as a collection of thrift clothing evolved into a luxury fashion line. However, it was able to maintain its distinctive minimalistic look.
What is the Essence of Prime Obsession?
This luxury label effortlessly belnds contrasting but complementary hues. It is not surprising that most of their designs are in black and white. Prime Obsession also excels in monochrome by piecing together shades of the same color. The designers are obviously exploiting their knowledge of interior design to create evocative masterpieces.
They exploit fabrics such as organza, chiffon, and polycotton. Also, their simple silhouettes work well with most body shapes. The overall look of Prime Obsession has a touch of hip-hop which makes them appealing to younger generation. Speaking to Lindi Brownell Meiring of Visi magazine, Shelley explains the source of their inspiration.
"Our clothing is inspired by different traditions, cultures, religions as well as social issues. These creations translate in a very structural, yet moving and emotional manner, with simple details.''
Growing Accolades for Prime Obsession
After the launch of their label, Shelley Mokoena and Keneilwe Mothoa were invited to collaborate with renowned brands such as Calvin Klein and Country Road. They have also featured in Vogue magazine. In addition, they showcased their designs at the Mercedes Fashion Week as well as the Design Indaba Festival in 2018.
Iconic looks from Prime Obsession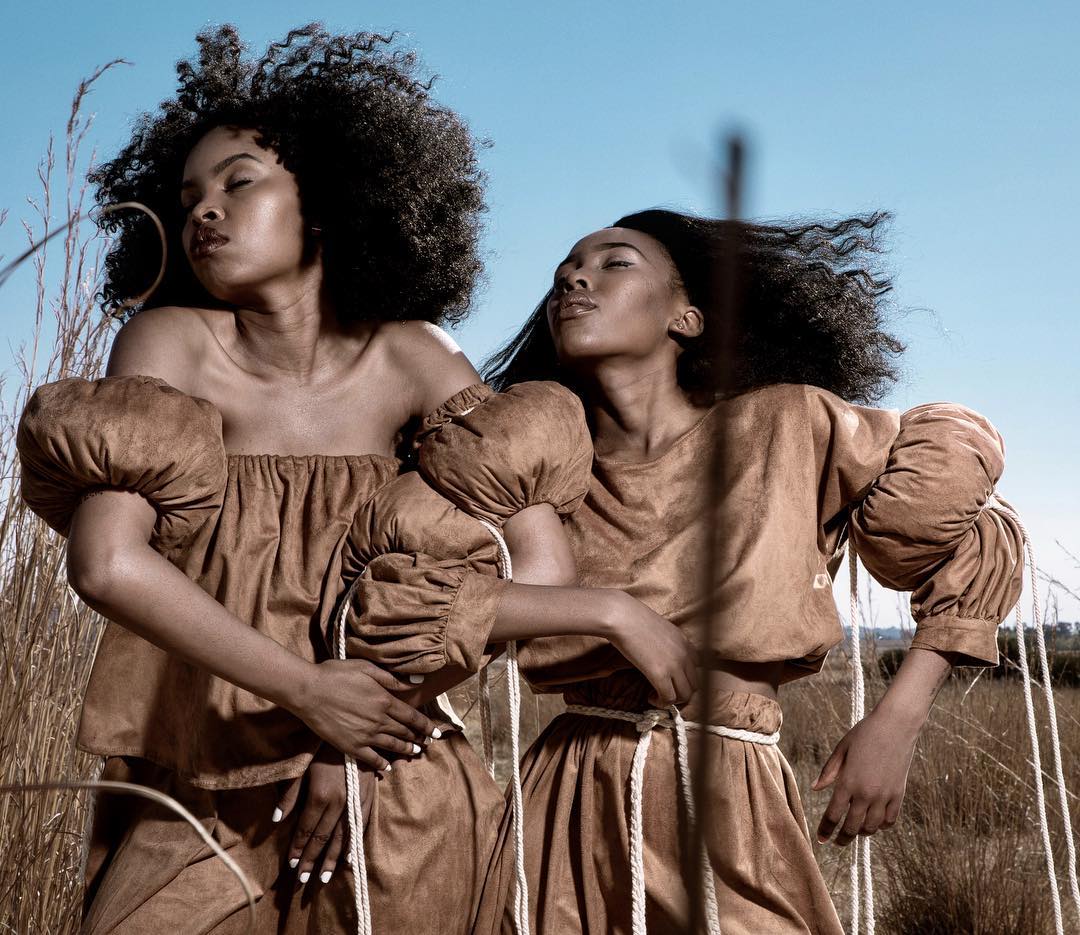 Cutting edge fashion at its best, these earth-colored outfits are made out of soft flowing fabric. They are a unique blend of high fashion and urban streetwear. The belts are crafted out of woven rope which adds drama to the overall look.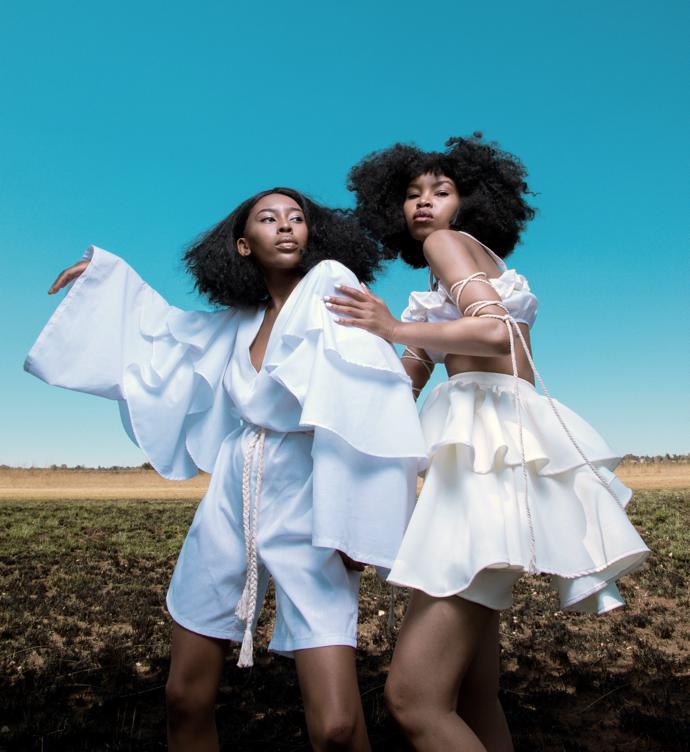 The above snow white creations represent the very essence of Prime Obsession. The structure is fluid and multilayered, and the silhouette is edgy, yet feminine. Their signature woven belt is boldly present.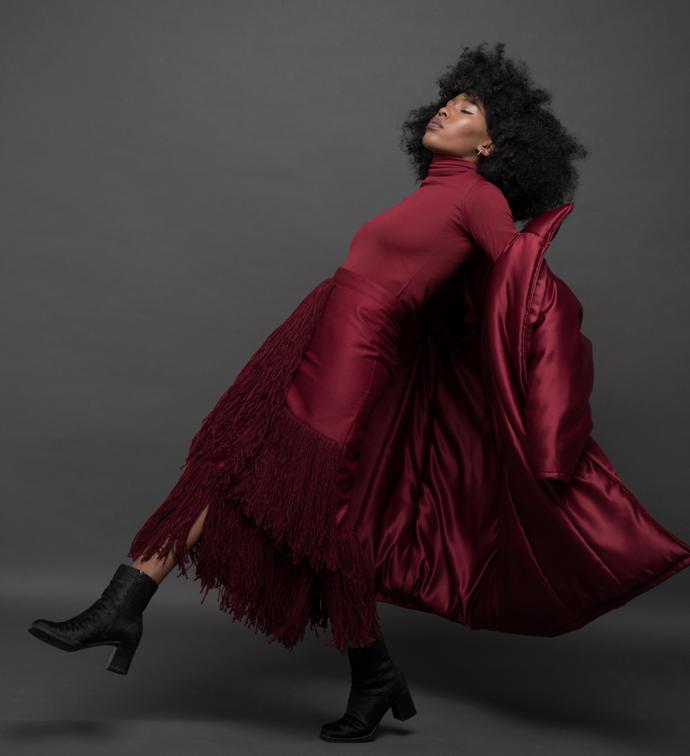 This two-piece ensemble in rich hues of maroon has elaborate fringe detail. The smooth glossy texture of the coat blend with the fringe to enhances the overall look.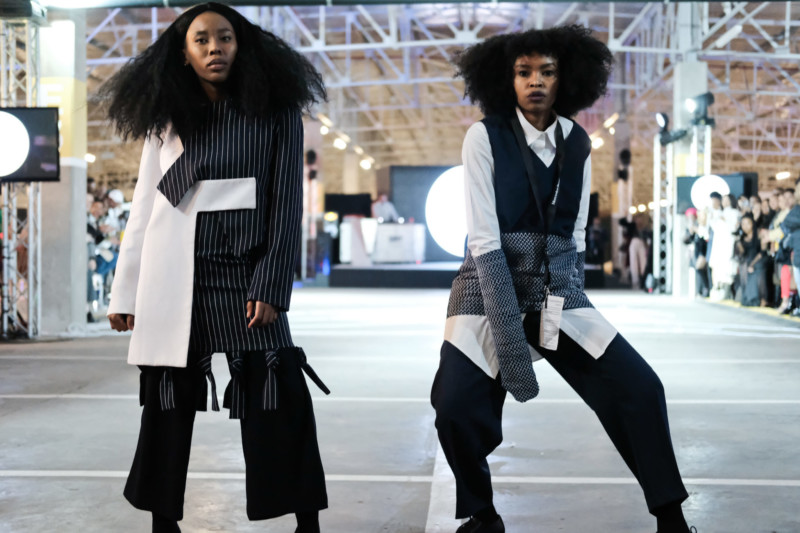 The interior design background of the two creatives is evident in the above creations. Black and white is a favorite palette of Prime Obsession. The stripes combine with solid colors to present a bold and daring look.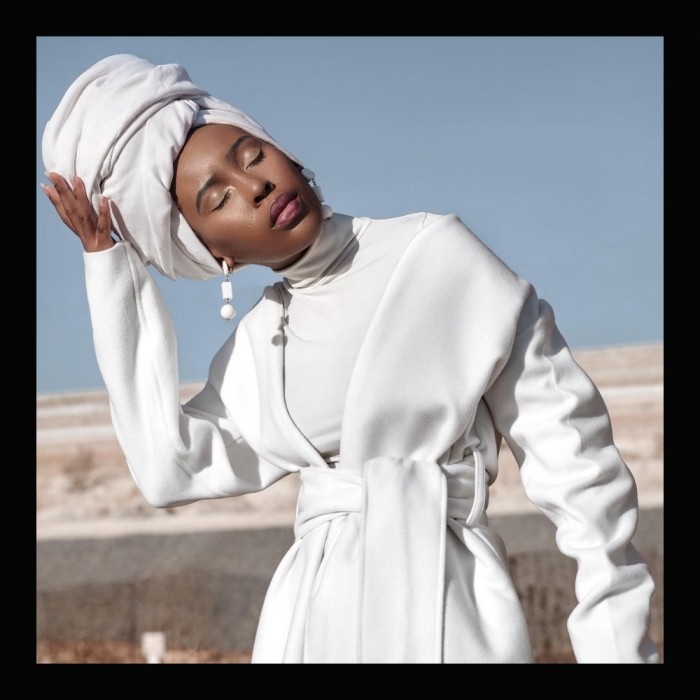 This fresh and bright, clean-cut look is a symbol of luxury, balance, and harmony. The matching headwrap adds an elegant African touch to merge the traditional and contemporary. In a subtle way, this look mimics a princess stepping out of a jacuzzi with a big turban to dry her hair. During the summer, this will make a perfect protective outfit.
Conclusion
These two young designers have demonstrated remarkable innovation and creativity. They transformed thrift clothing and elevated it into a luxury fashion line. This should inspire other budding designers out there to start where they are. The condition may never be perfect if you keep waiting. You can work with what you have and still achieve great heights. Do you wear Prime Obsession? Is this one of your favorite labels? Please let us know in the comment box below.