DESIGNER SPOTLIGHT: Kenyan Designer Katungulu Mwendwa Is More Than Just A Label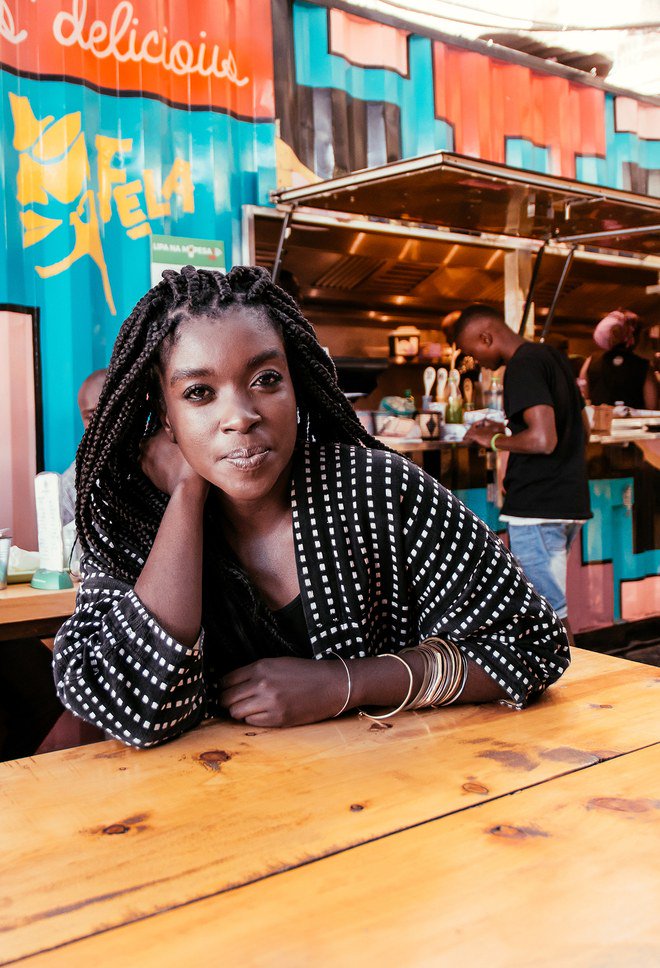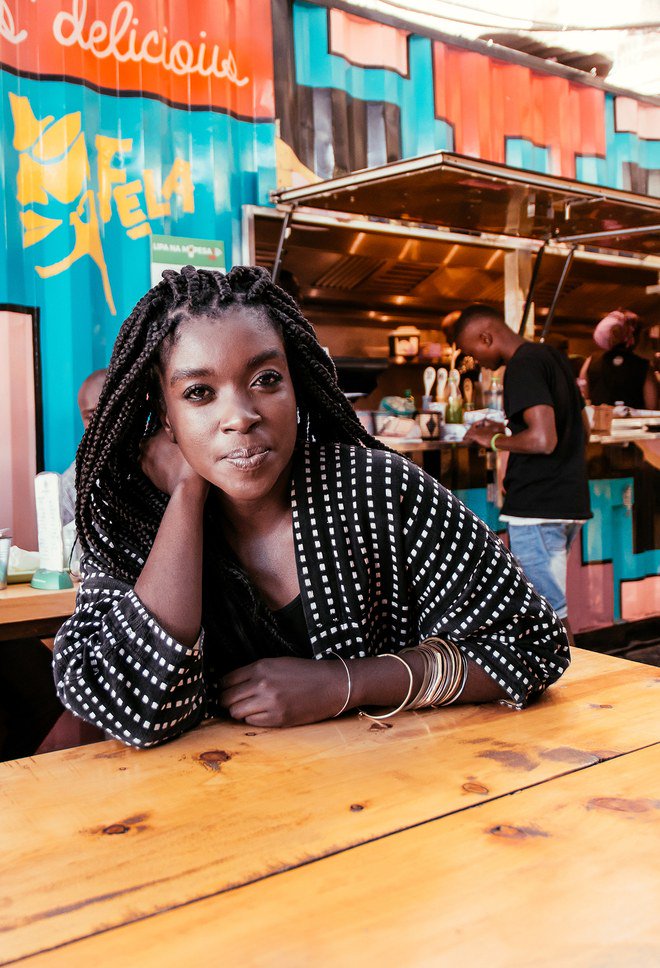 The focus of this week's Designer spotlight is on an African designer, Katungulu Mwendwa. She was born in Nairobi, Kenya. Katungulu is the innovative artist behind a clothing line famous for its nomadic tribal undertones. Her architect father wanted her to follow in his footsteps. However, this talented designer opted to pursue her dream. Today, she is the founder of the highly successful Afro-futuristic 'Katush' label.
Katungulu Mwendwa's Tough Decision on Becoming a Designer
It took time for Katungulu to commit the fashion industry. Although she liked to design clothes as a youngster, she was not certain about making this her career. However, certain events in her life changed her mind.
Firstly, in 2001, the winner of the Miss Tourism pageant held in Nairobi chose to wear one of Katungulu's designs. Thereafter, in 2007, she entered the Catwalk Kenya competition organized by M-NET. Surprisingly, she was the winner of that contest. Prevailing over old-timers in the fashion industry was just the right motivation for her. Consequently, she began the journey that led her to become a leading African fashion designer.
Katungulu joined the University for the Creative Arts in Rochester, United Kingdom. Upon her return to Kenya in 2011, she spent a few months with an International Fashion House at the coast learning the ropes. This working period was instrumental to her understanding of the Kenyan fashion industry.
The African Designer Launches Her Fashion Label
The year 2012 was the birth of the fashion label 'Katush.' Soon after, Katungulu was invited to showcase her designs at the 'Fresh Faces in Fashion' show during the New York Fashion Week in 2012. This is a remarkable achievement for a young African fashion designer.
Katush collections have since been presented at numerous notable events, among them, the Lagos Fashion Week. In 2019, Katungulu was one of the finalists of the Fashion Focus Africa initiative of the Lagos Fashion Week that supports emerging African designers. In February 2020, Katungulu was one of the recipients of the Business Daily 'Top 40 under 40' award which recognizes progressive individuals in business and corporate Kenya.
The Katush Fashion Label
Katush by Katungulu Mwendwa is a contemporary fashion label that produces predominately semi-formal wear.  The goal of this African fashion designer is to provide the modern woman with timeless and functional pieces that reflect cultural vibes.
Local Artisans Support
Katungulu works with material from sustainable sources. Consequently, her woven cotton fabrics are exclusively made for Katush by a weaving cooperative. The fashion house supports local artisans by working closely with community groups from Katungulu's hometown. For example, Katush incorporates their wares into creative projects. In an interview with Alastair Hagger of Forbes Africa, Katungulu speaks about the challenges facing artisans.
"These artisans don't have access to markets, and because they can be so detached from their direct consumer here in Nairobi, it becomes easier for someone to exploit them. I've always felt it's the role of designers in the region to work closely with them, and then by extension, the market will create further demand."
A Designer Who Supports Ethical Fashion
Katush by Katungulu is one of the labels that has been selected to participate in the Ethical Fashion Initiative's Accelerator Program. EFI is a joint venture of the United Nations and World Trade Organization International Trade Center. This African designer has been recognized for her strong commitment to sustainability in fashion. Here are some of the strikingly original designs from Katush.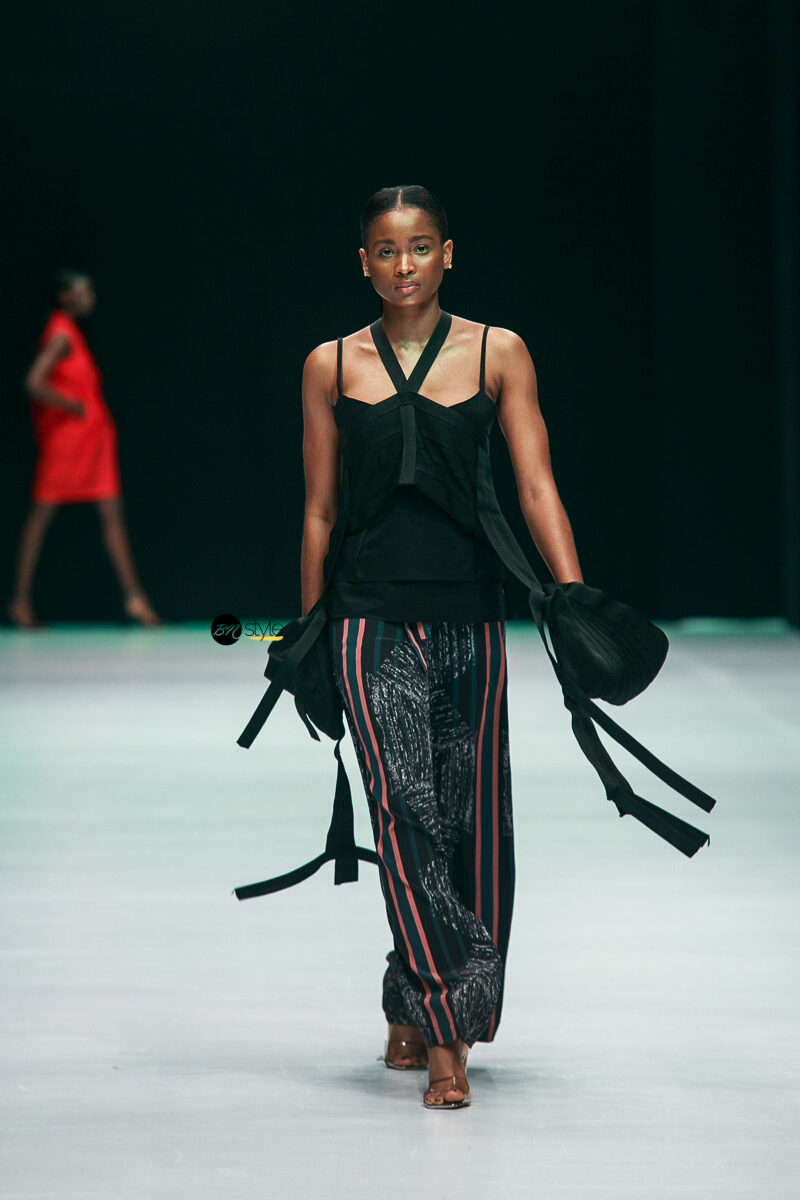 A timeless design, easy to wear that features a strap top with a halter neckline. The addition of spaghetti straps gives the top an unusual edge. The free-flowing pants have a unique pattern with a touch of color to brighten the overall look.
The accompanying jacket elevates this simple elegant crisp white straight dress to cutting-edge fashion levels. The unique jacket resembles a back-pack and the overall look hints at nomadic tribal attire.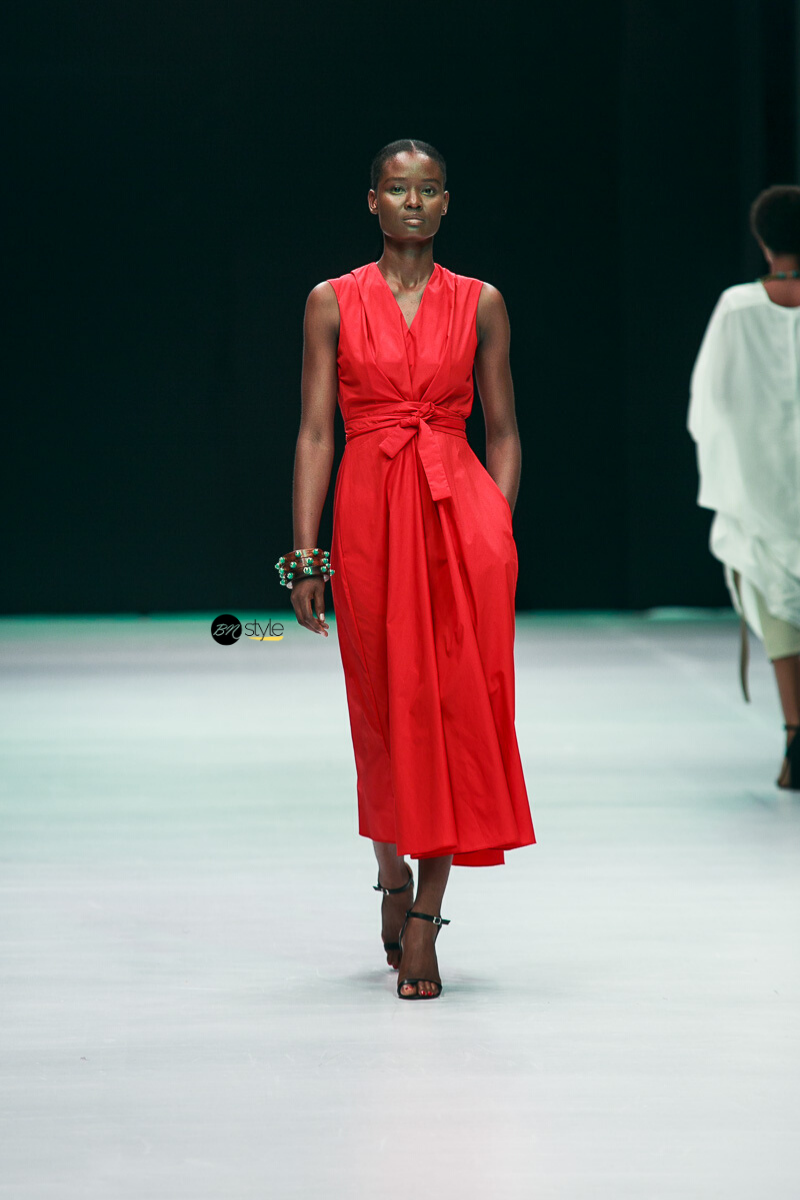 An elegant gown with clean classy lines. This outfit has a touch of the minimalist about it. Since it is a uniquely classic look, it will stand the test of time.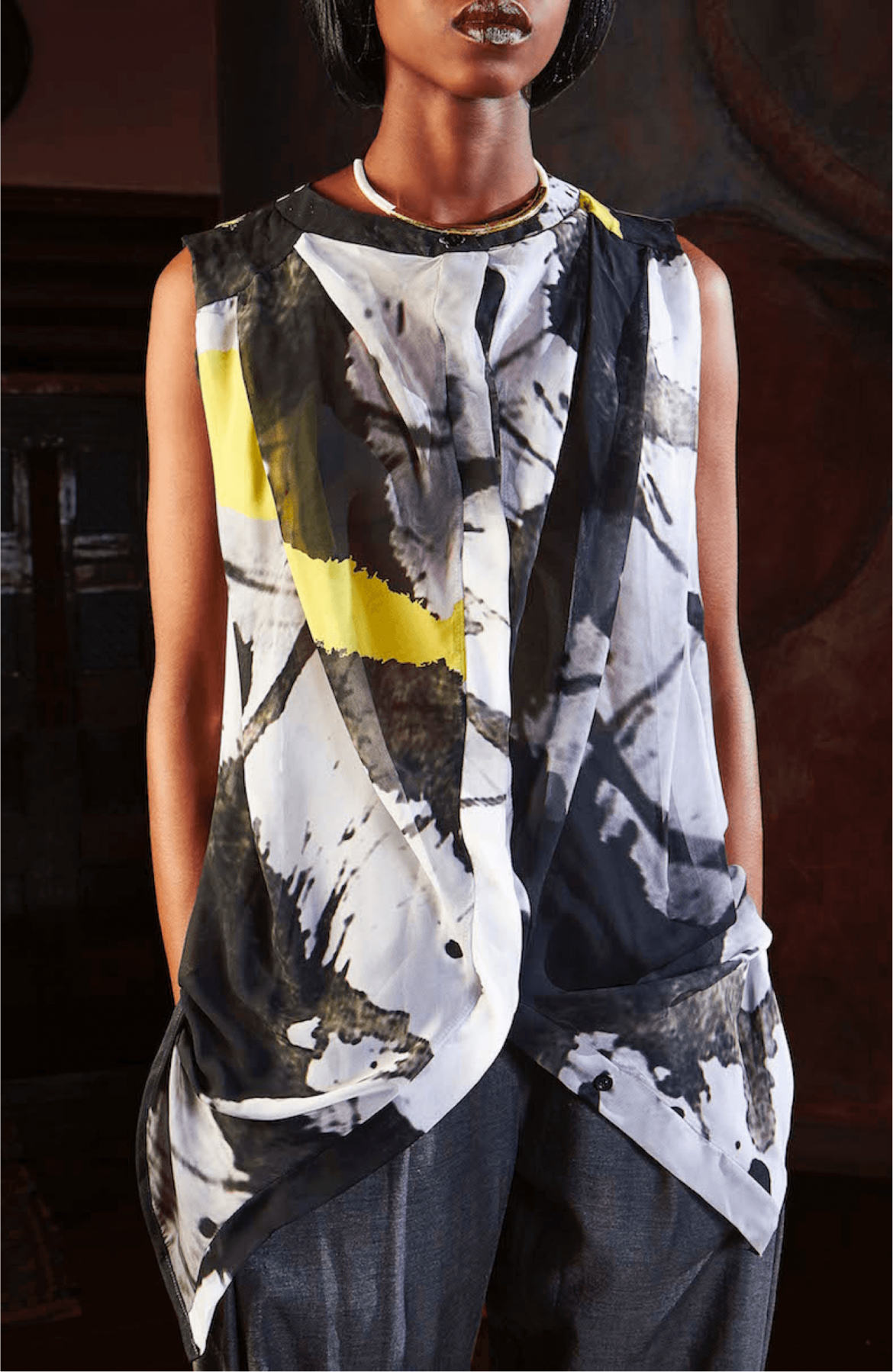 This flowing comfortable top has an abstract print in greys, whites, and a touch of yellow. Also, it is a perfect casual wear and a great addition to your summer wardrobe.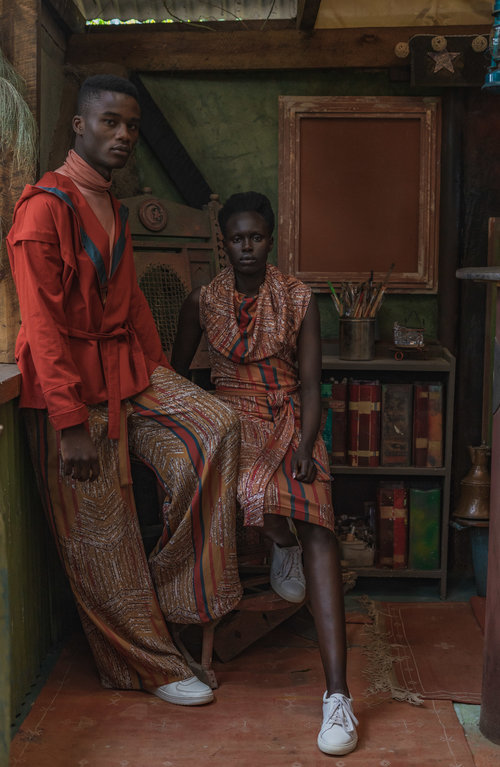 This is a prime example of the Katush signature look. Desert colors of rust and earth feature extensively in this design. The loose creation is comfortable and nomadic in nature. A perfect example of a contemporary look that reflects the African culture.
Conclusion
Katungulu Mwendwa sets a good precedent for other African designers to follow in her efforts to support local artisans. Using their wares provides them with an income and uplifts their living standards. Also, her support of the sustainability efforts in the fashion industry is forward-thinking and commendable. What do you think about Katush? Do the designs appeal to you? Share your thoughts in the comment box below.