16 Unforgettable Looks By Angolan Designer Soraya Da Piedade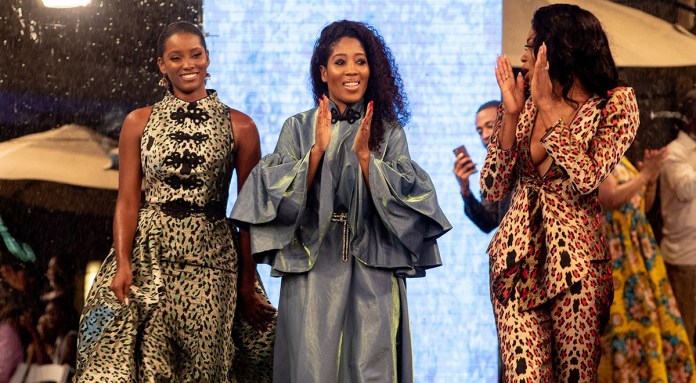 Soraya Da Piedade. Source: Accra Fashion WeekAngolan designer, Soraya Da Piedade does not do ordinary African fashion. Her creations are distinct and unforgettable. Soraya Da Piedade's looks are for bold and fearless Afronistas who want to express their fabulousity fearlessly and with bold confidence. Her creativity has earned her well-deserved awards. Here are some of her pieces that we find unforgettable.
Pink and Gold Classic Ankara
This pink and gold look is a classic elegant look that exudes class
Earthy Prints
In these styles, the designer used earthy prints with her signature classic lines
ALSO READ: Here Are The 15 Hottest East African Fashion Bloggers
Maxi in Green and Blue Prints
What Da Piedade is known for is her classic feminine looks. She redefines elegance through a contemporary Afrocentric lens.
A touch of orange
In these looks, she plays with different fabric combinations in a way that works together beautifully.
A delicate combination
The way she works lace with the Ankara fabric in this style is both delicate and still functional.
The 'belle' of the ball
Talk about a true 'Belle', this look captures the very essence of what an African 'belle' will wear to a ball.
Feminine Allure
With these looks, the feminine allure is undeniable. She incorporates it subtly and unapologetically for a lovely outcome.
Conclusion
Soraya Da Piedade is a force to reckon with where distinguished contemporary Afrocentric fashion is concerned. Her designs are original and play with African print fabrics (Ankara) in a way that is not only original but very feminine.
Which of her designs are your favorite? Drop a comment below.