Yemi Alade`s Top 15 Outstanding Ankara Designs That are Trending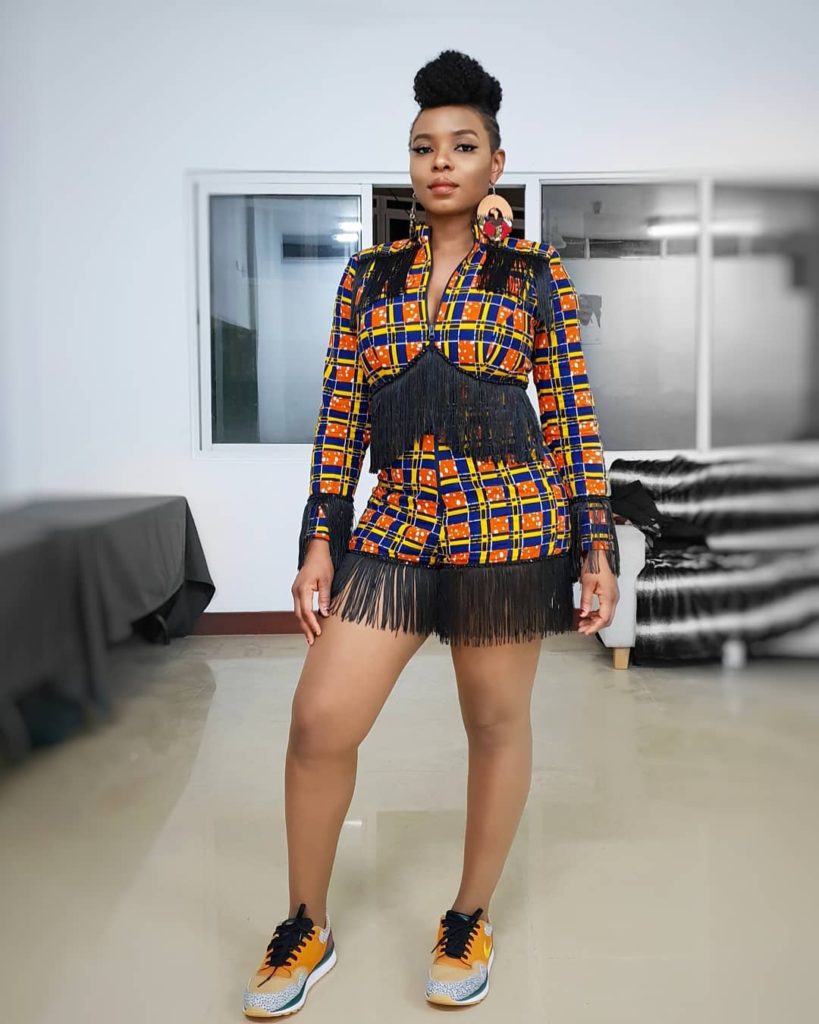 Yemi Alade is famous, not just for her beautiful voice, but for her flamboyant display of African fashion. This has earned her the moniker Mama Africa. This beautiful, talented, and energetic musician could rock plantain leaves and make them look fabulous. In 2016, she was named Brand Ambassador for Africa Fashion Week Nigeria and Africa Fashion Week London respectively. Ever since she has been on top of her game when it comes to rocking African designs especially Ankara wear. When it comes to Ankara fashion, there is no better place to gain inspiration than from Yemi Alade. A famous bon mot said, "Style is a way to say who you are without having to speak." How about we check Yemi Alade`s trending Ankara designs and find out which of them speaks to you.
1.   Yemi Alade made waves on the 2016 BET Awards red carpet wearing a piece from Zuhair Murad's 2016 Resort Collection. Reports have it that it cost her approximately N2,500,000 (approx. $6,900). She was nominated for the "Best International Act: Africa". The singer also announced that she will be floating her fashion label 'House of Tangerine (H.O.T)' at the 2016 African Fashion Week Nigeria and London.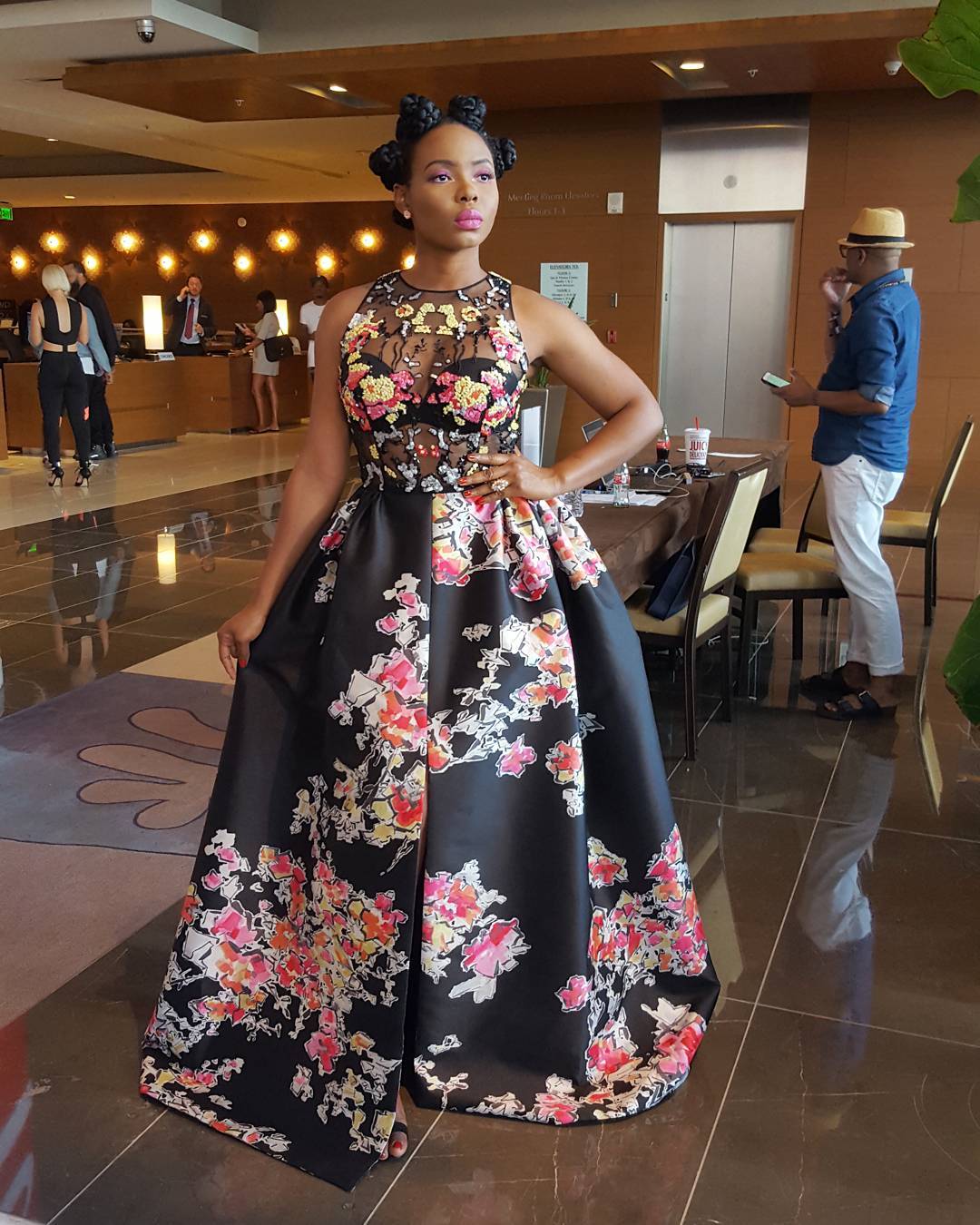 2.   Someone call the firefighters please. It's getting really hot in here. This is one of Yemi Alade`s trending Ankara designs that is bound to spin heads. Planning a weekend at the beach or want to add colors to your summer? Well, look no further. Yemi Alade has the perfect outfit for you. Whoever said Ankara can't be hot and sexy should think again.

3.   Cinderella should somewhere wishing her fairy godmother gave her something like this. Just when you think you've seen it all, Yemi Alade hits you with a new trend. On one of her numerous photoshoots, she radiates her Africanness like a Queen. All hail the Queen. It's surprising how Yemi Alade`s trending Ankara designs change so fast.

4.   Just like a chocolate ice cream with strawberry topping, this design can fit into different environments. At a closer look, you will discover that the Ankara just wraps elegantly around one-half of the strap gown. Irrespective of how complicated it looks, Yemi Alade pulls it off with ease. Does this Ankara trend work for you? Go for it!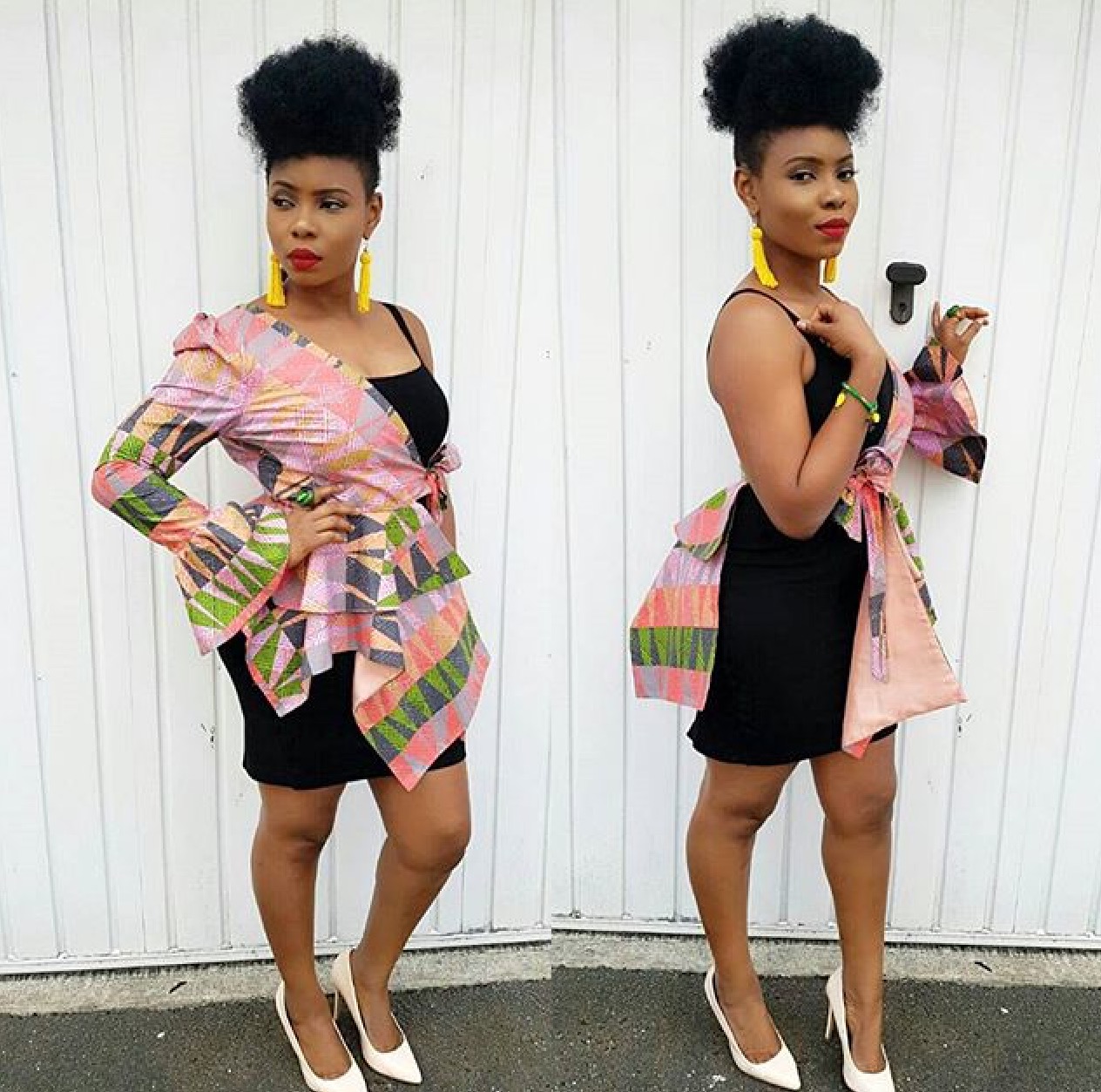 5.  Yemi Alade's Ankara designs can be simple, yet insanely pretty. This simple looking gown easily becomes complex and gorgeous when a jade bowtie runs diagonally from top to bottom. This dress speaks for itself. It is one of those Ankara designs that you can wear to the office and get applauded rather than a query.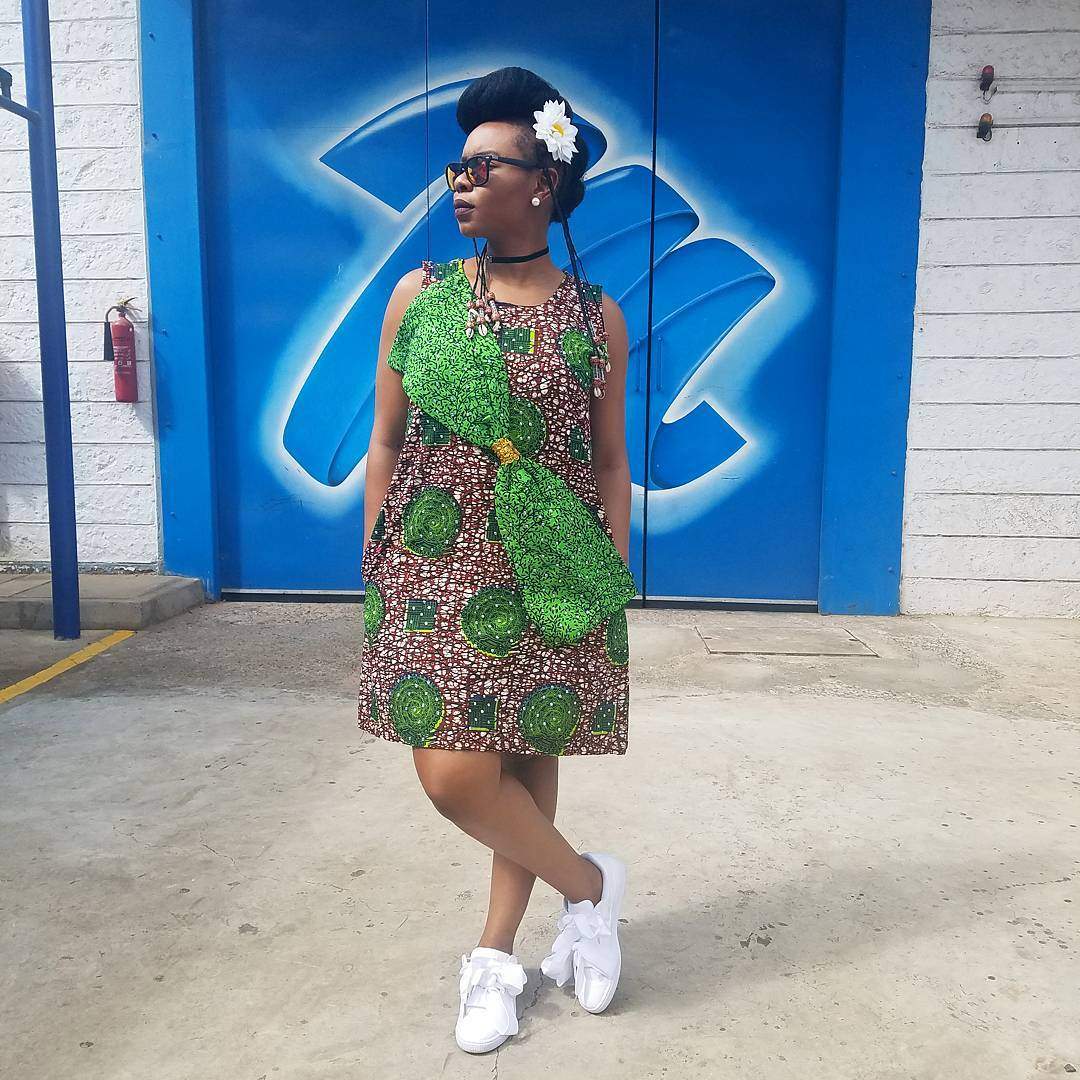 6.   The versatility of Ankara is another talking point. It can easily combine with other materials without losing their glow. The combination of Kente in this strap jumpsuit is proof that Yemi Alade is a hardcore fashionista. She wowed her fans with this outfit in one of her public shows.

7.   Our Diva is not just known for her looks but for her beautiful voice and dance moves. Some time ago she signed a licensing deal with Universal Music Africa/Universal Music France. At the signing of the deal, she was spotted wearing a dress from Aimanoshi. Perhaps it was not intentional. However, male fans admired how it highlighted her figure.

8. Below is one of  Yemi Alade's trending Ankara designs that will probably give some tailors a hard time. The sexy and talented Nigerian singer once rocked a lovely Ankara short jumpsuit that flaunts her legs. Once her fans spotted her in the dress it turned to a trend. While the trend lasted, different shades of girls were seen wearing it. However, only a few could replicate Yemi Alade's fitting.

9.   In one of her visits to a fashion event in Chicago, Yemi Alade made a dramatic entrance with a short off-shoulder jumpsuit. From head to toes, she showed that there was no more boundaries to African fashion. What do you think about wearing this design to an official event? We have our reservations but we would love to hear yours in the comment box below.
ALSO READ: Upcoming Berlin Exhibition Will Focus On African Fashion And Hair

10.   Even if you love a beautifully decorated Christmas tree, focussing on this one will be a problem because Yemi Alade is standing next to it. She flaunts a pair of Ankara shorts and a shoulder-less loose top with matching earrings and lace shoes. The moment you look unglue your eyes from her dress, the next thing that will catch your attention is her hairdo.

11.   This is another Yemi Alade's trending Ankara designs that will give an average tailor a nightmare. She has mastered her curves and knows what flatters her body both in color and style. Just when the typical dress was going out of fashion, Yemi Alade brightens the flame with this twist.
12.   Blending colors seems to be something this beautiful and talented artist fancies. In this design, she blends Ankara with a wine suede in a way that is eyepopping. If the plan is to draw attention to herself, it is definitely working!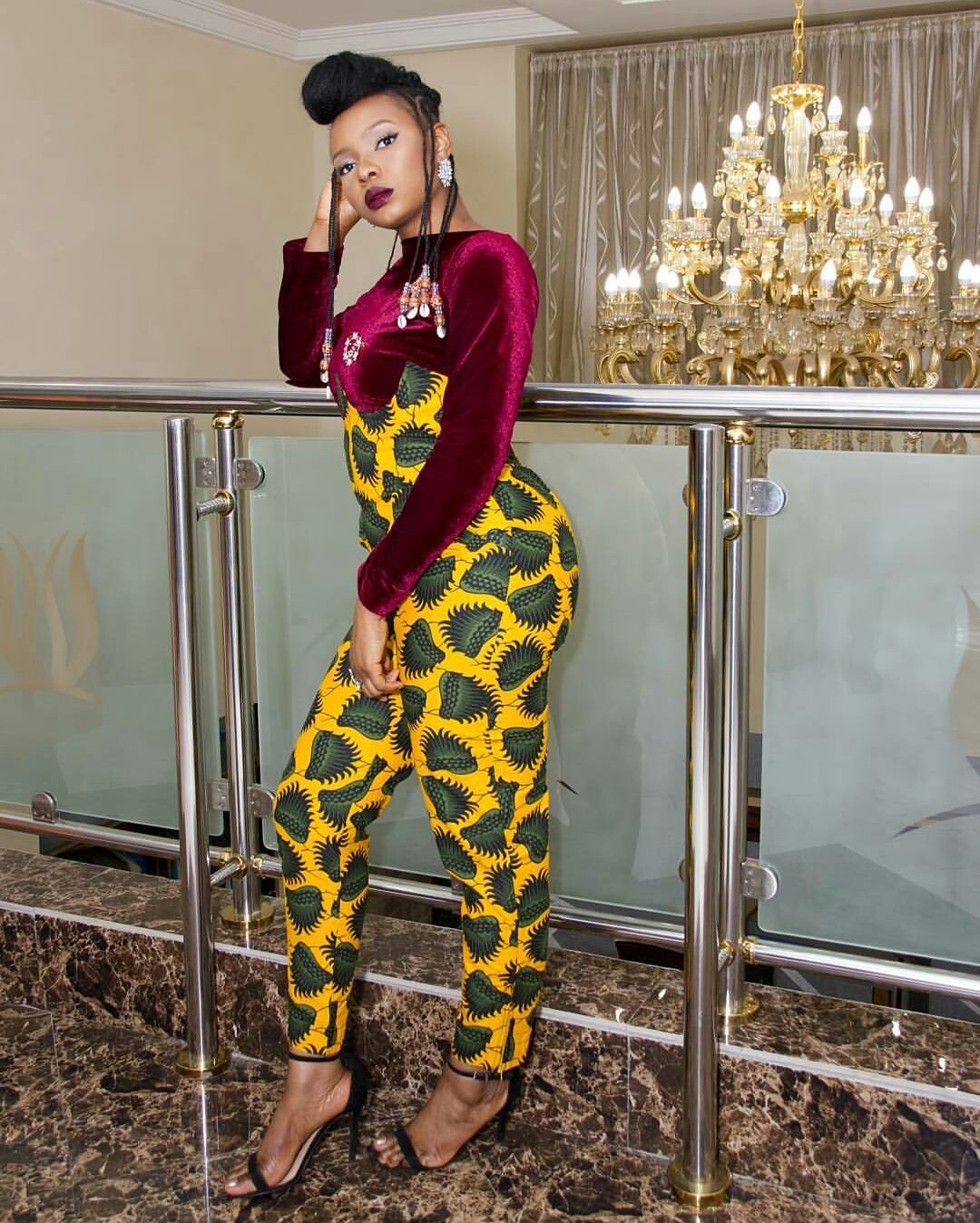 13.  Yemi Alade is one of those African artists who has practically made Ankara her lifestyle. Be it during interviews, in her music videos or even date nights she flaunts them without apology. This Ankara top has slanting shoulders and blowout arms. It will easily blend with any color of trousers.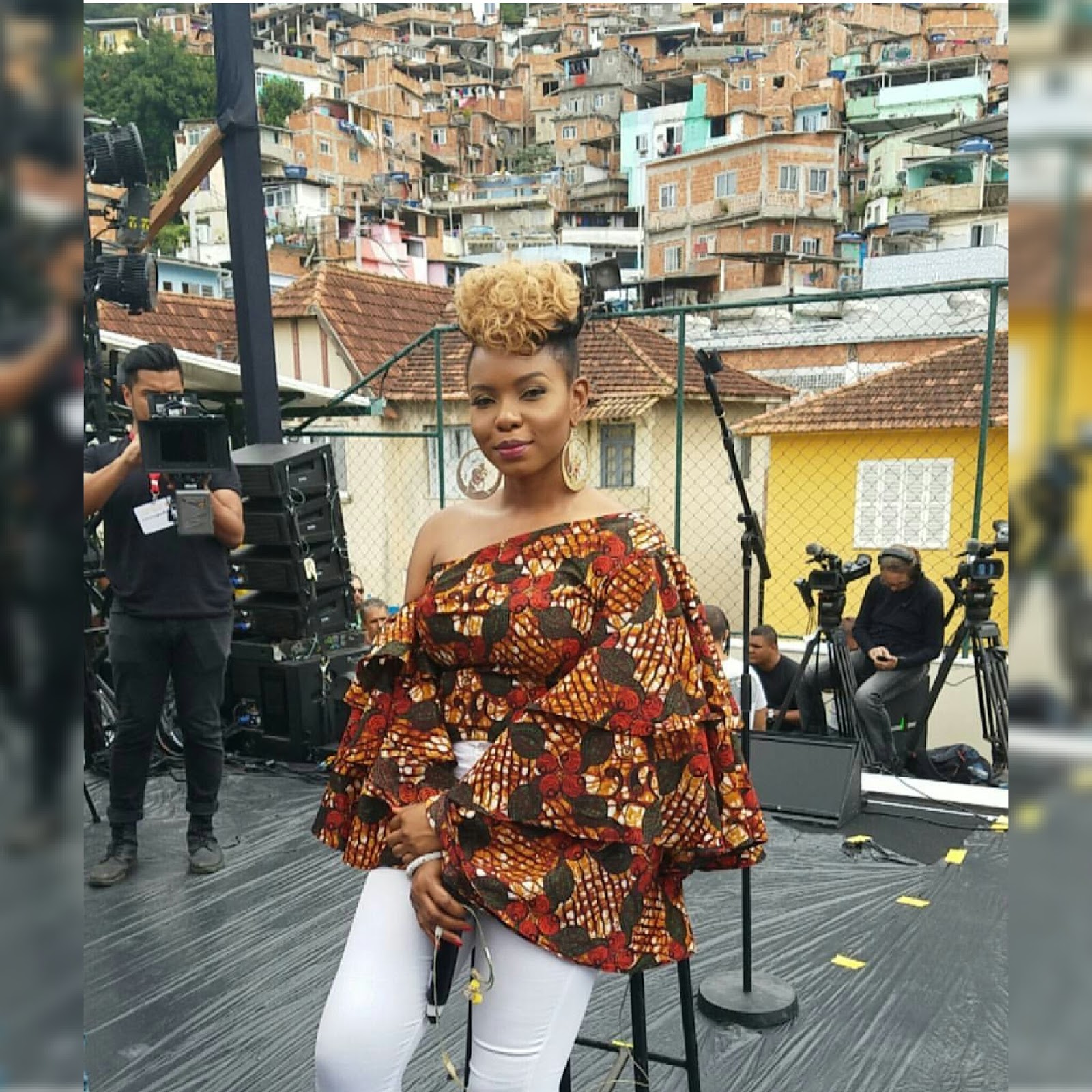 14.   The beautiful thing about this Nigerian superstar is that she has a lot of variety when it comes to her Ankara designs. It appears she never runs out of creative designs. This is another short jumpsuit that will take you some time to figure out. The frills on the shoulders, arms, abdomen, and thighs give it a racy touch. We wish you the best of luck as you try to recreate it.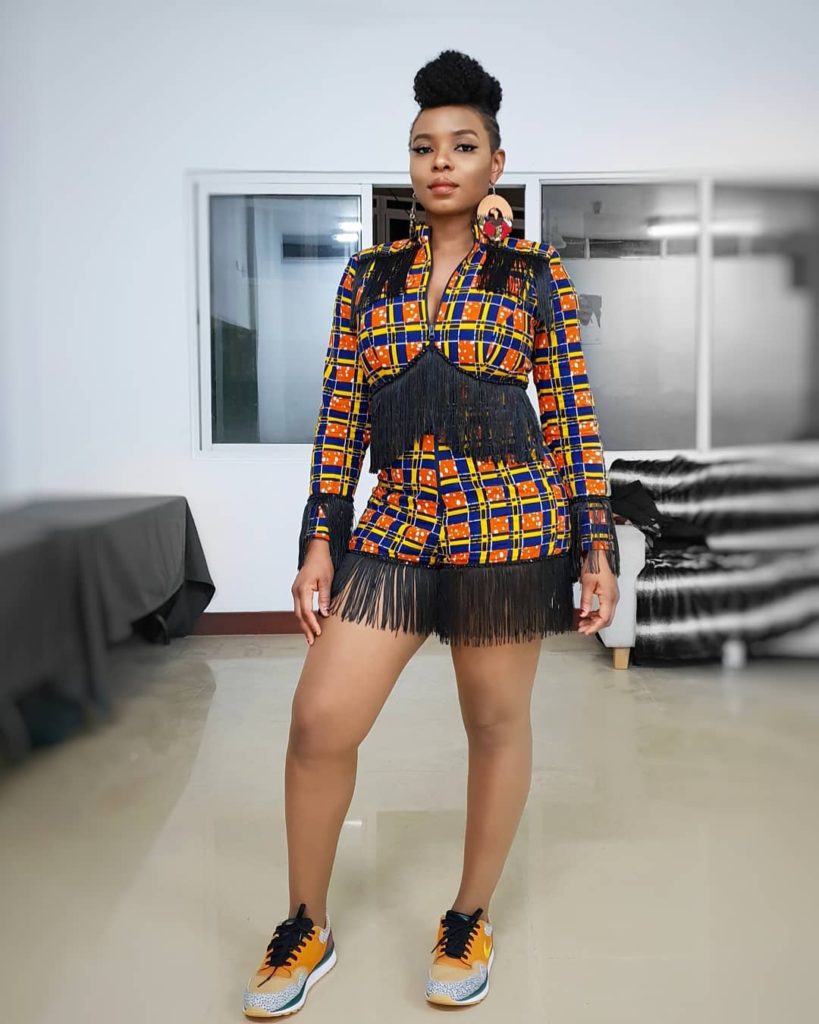 15.   Yemi Alade rocked this Ankara pants in her video clip titled "Want You".  It looks comfortable and kinda chic. You could wear it to class, for hanging out with friends, just about anywhere. When worn with a matching top, you easily become the center of attraction. Unlike most Yemi Alade's trending Ankara designs this one is easy to pull off.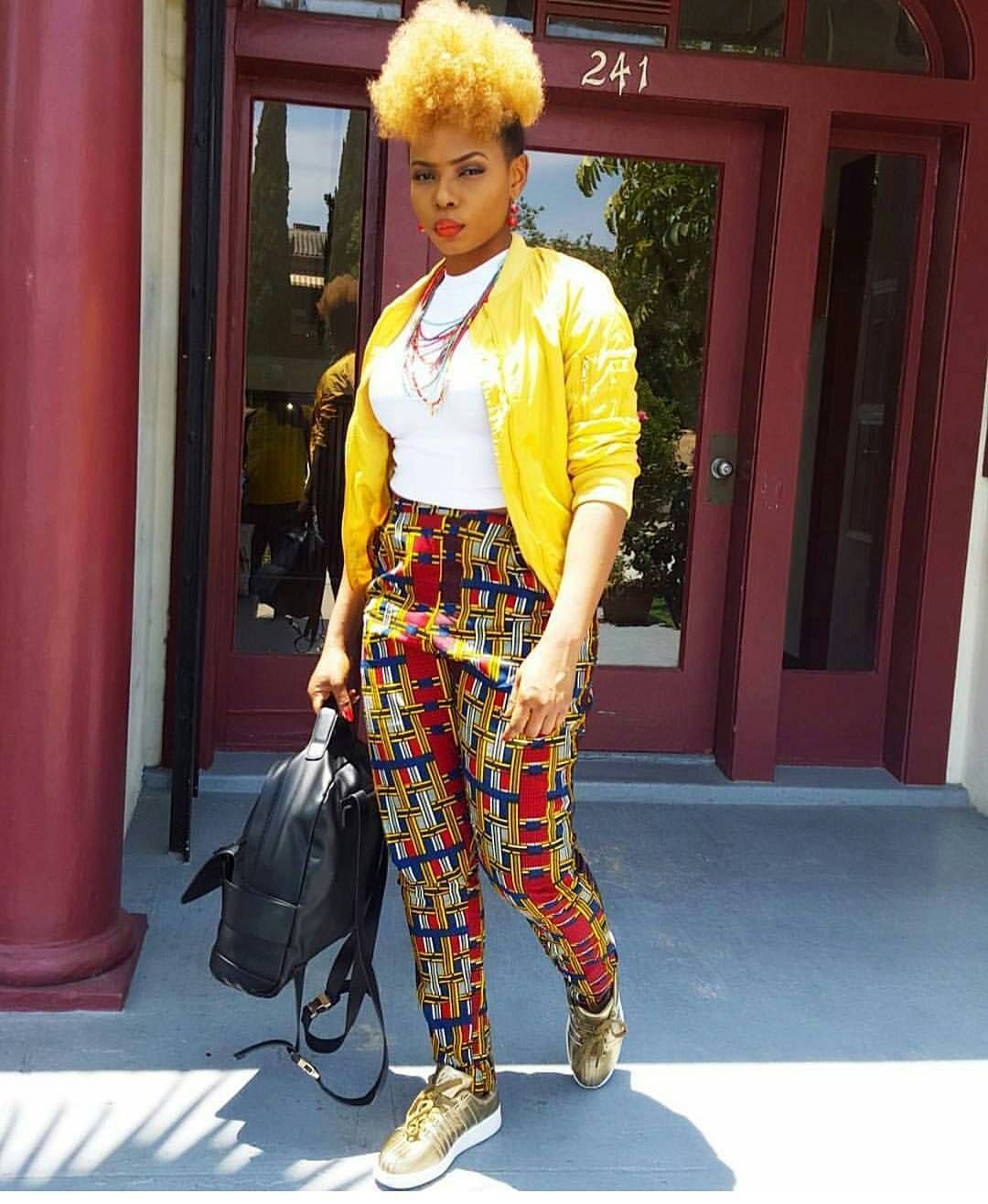 These are some of Yemi Alade's Ankara designs that never go out of trend. Which of them works best for you? Is there any other Ankara design that Yemi Alade had rocked at one time that you know? Please share with us in the comment box and we will definitely check it out.