Afrosapeur Of The Week: Koffi Olomide's Protégé You Never Knew
Our Afrosapeur of the week is Antoine Christophe Agbepa Mumba, popularly known as Koffi Olomide. With a larger-than-life personality, Olomide is a phenomenal rhumba and soukous star. Additionally, his career has been long and illustrious. Also, this stylish icon continues to be a trendsetter.
He has a passion for designer clothes and often steps out in striking African traditional wear. However, Olomide's life enjoys a fair share of celebrity controversy. Firstly, he has had frequent run-ins with the law. Also, he was recently accused of impropriety with his protégé's former wife.
The Fallout between Koffi Olomide and his Protégé Fally Ipupa
Ipupa is one of the most popular musicians in the Democratic Republic of Congo. He is a talented singer and songwriter who started out as a protégé of Koffi Olomide. Ipupa was a member of Olomide's 'Quartier Latin International' group for 7 years before he branched out as a solo artist.
The already frosty relationship between the two stars took a dive recently. Olomide allegedly had a hand in the 2011 breakup between Fally Ipupa and his wife Nicky Menga. However, the maestro denies this. The magazine strong2kinmoov.com  quotes him as saying,
"Leave Fally's private life in peace, leave him in peace. He's a man, he'll be okay with it, he is now a big boy, he is no longer in the Latin Quarter. So do not count on me to comment on a subject which doesn't concern me neither day nor night''.
Olomide's Unsavory Record for the Mistreatment of Women
In March 2020, Olomide arrived in Kenya for a series of performances. The visit was significant as it marked his return to the country after the disastrous events of 2016. During the previous visit, a video of Olomide assaulting one of his dancers went viral. As a result, it caused an uproar on social media.
The police arrested him and deported him back to Kinshasa. Olomide expressed remorse at his conduct and successfully appealed against the ban order. The ugly incident is by no means an isolated one. In 2019, a French court found him guilty of statutory rape. The victim had been one of his dancers. Moreover, she was only 15 when the attack occurred. Olomide did not attend the court session. Subsequently, the court gave him a 2-year suspended sentence.
The Artist is Showing no Signs of Slowing Down
In November 2020, Koffi Olomide jetted into Dar Es Salaam. His mission was to work on a long-awaited collaboration. The Tanzanian bongo musician Diamond Platnumz wanted them to make music together. A few days after his arrival, they finished composing the song ''Waah''. This was rapidly followed by video production.
The audio version appeared on YouTube and attracted a record 2 million views within 24 hours. The video version features electric dance moves. It had a million viewers within 8 hours. The artist may be in his 60s, but he is not about to slow down.
Is Koffi Olomide Married?
Olomide tied the knot with Aliane Olomide in 1993, and they have 7 children. He dedicated his song 'Elle' to his daughter Minou. The artist is also reported to have a long-standing relationship with a Congolese female singer named Cindy Le Couer. She is a member of his Quartier Latin group.
The Legend's net worth
Koffi Olomide's net worth is about $5 million. However, other sources have set it much higher because of the estates he owns in Kinshasa, Belgium, Paris, and other places. His rate for a show is $50,000 and he ranks among the top 3 musicians in Congo. Olomide says what motivates him to perform is his love for music and not the desire for money.
What does the name Koffi mean?
It is a common practice among tribes in Africa to name their children according to the day of the week they are born.  Koffi's mother was half Nigerian and half Sierra Leonean, hence she named him Koffi. This is a name given to children born on a Friday. However, he answers to many other names and aliases. One of them is 'Quadra Kora Man' for winning 4 Kora awards at one ceremony.
The Artist's Iconic Style
Olomide says that as a performer he has to dress well. Hence, he works with designers to come up with creations that make him look good. Here are some examples of his best looks.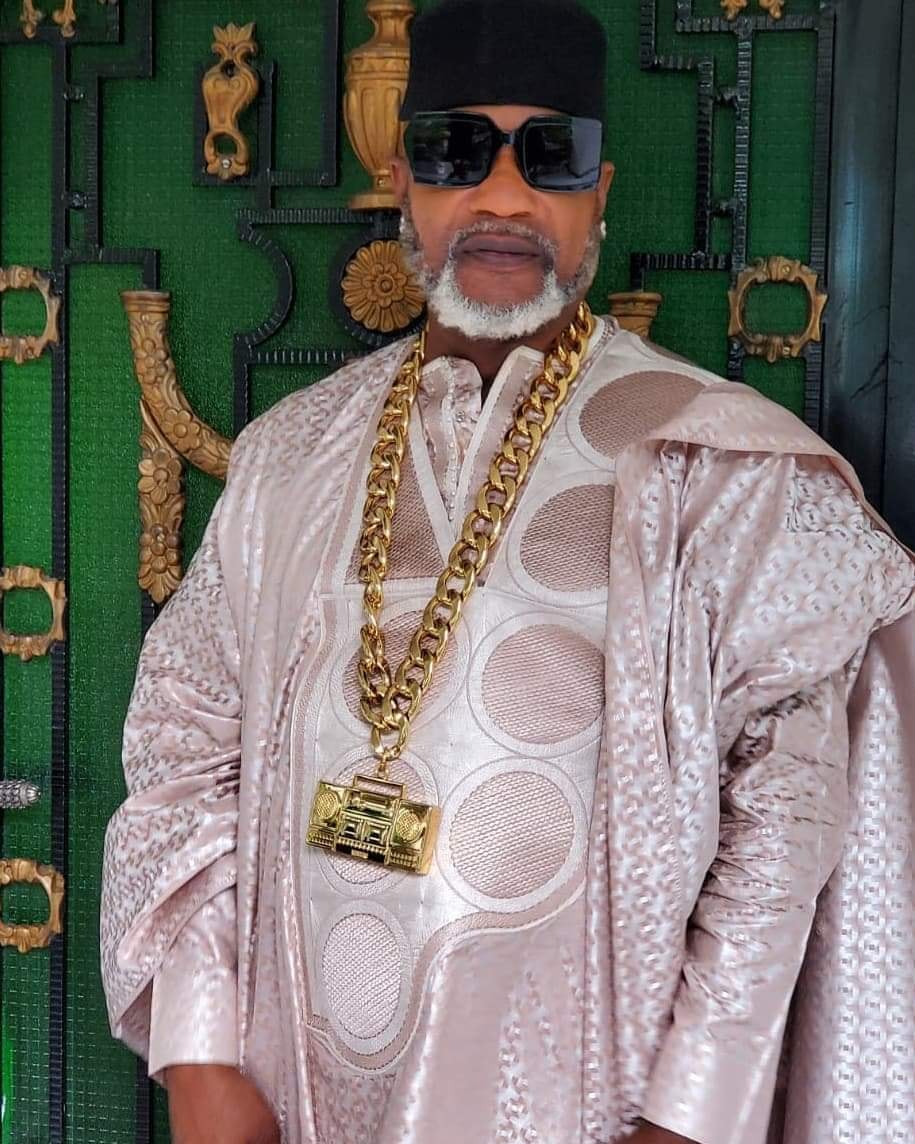 Koffi Olomide looks striking in an exquisitely embroidered agbada. The outfit is in a delicate shade of lilac. It is handmade and uniquely designed to add color to a special occasion.
Koffi Olomide Rocks the Monochrome Look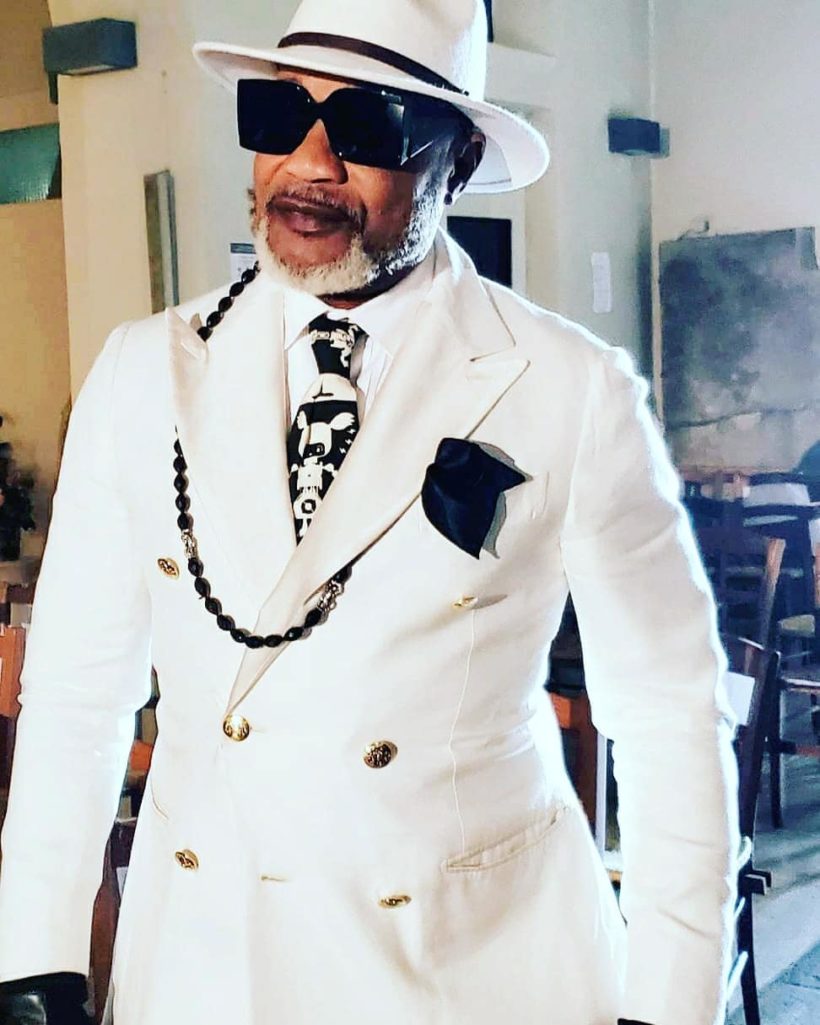 The artiste looks distinguished in a pristine white suit. He adds black accents in the form of a chain, a black tie with white motifs, and a black pocket square. A stylish fedora rounds off the look.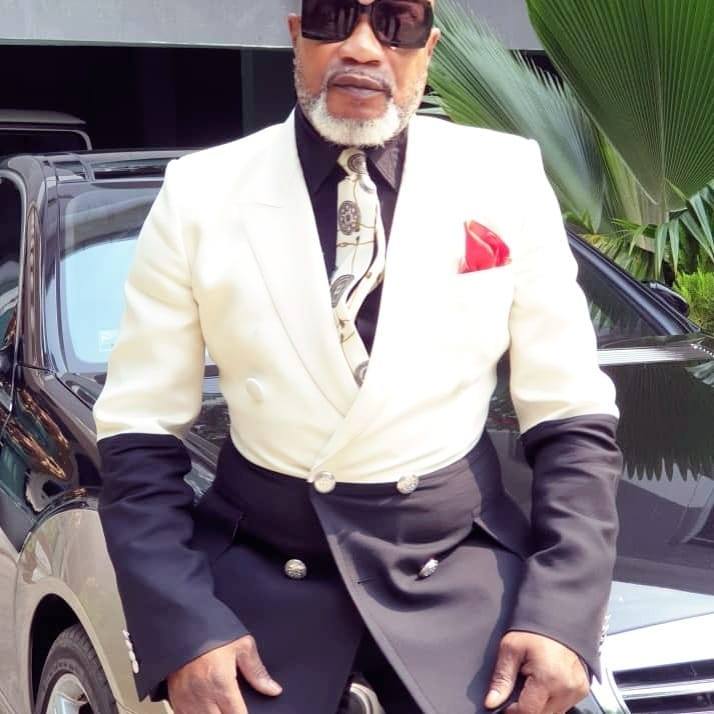 The above is a beautifully cut two-toned double-breasted suit. The maestro teams it with a black shirt and black and white tie. He adds a pop of color in the form of a red pocket square for a dashing look.
The Artist in Plaid Splendor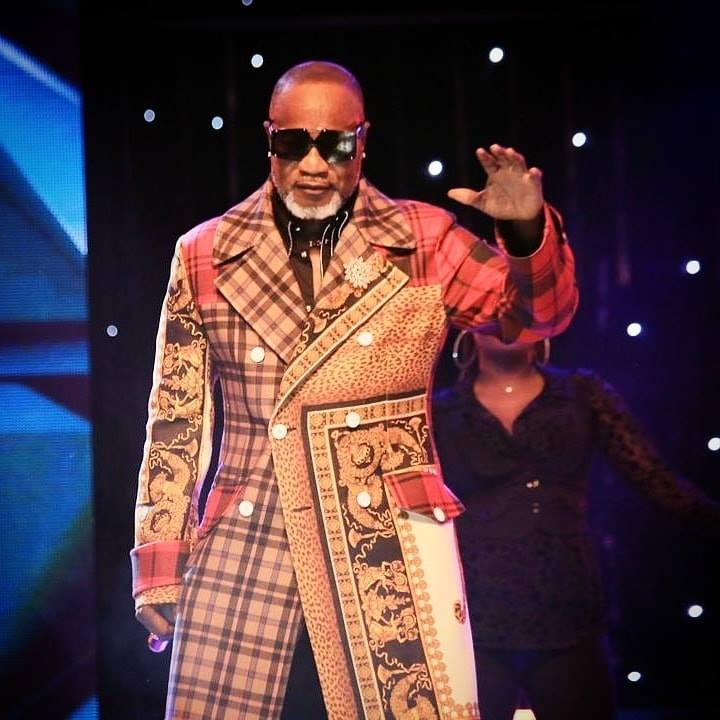 Here is a vintage Olomide look that is colorful and designed to grab attention. The outfit consists of a mix of floral and plaid accents in shades that surprisingly complement each other. The end result is a cutting-edge one-of-a-kind look fit for a star.
Floral Tones from the Maestro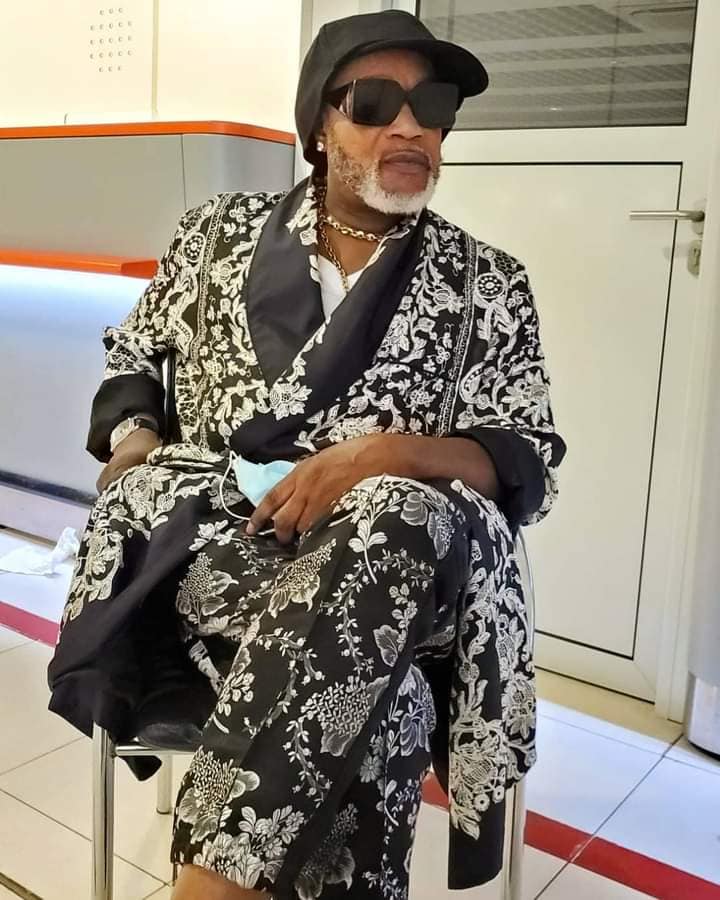 This star does not shy away from floral prints. The striking black and white floral ensemble have pencil pants topped with a wrap-around jacket with wide black satin lapels. Similarly, the cuffs of the sleeves have a black satin edging resulting in an overall sleek look.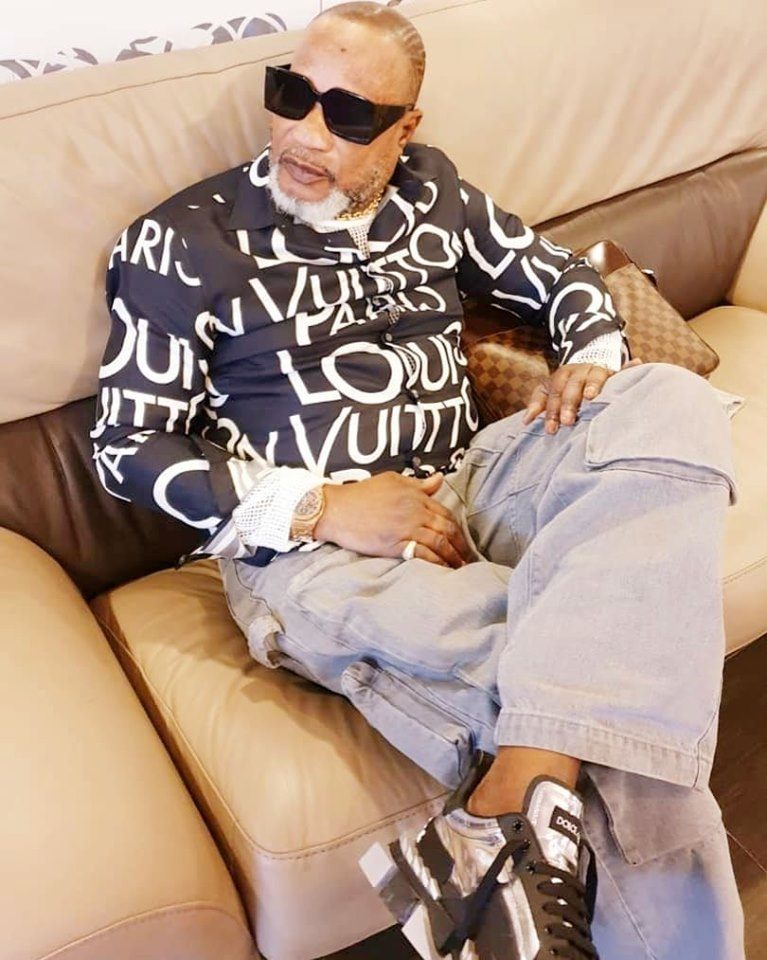 Koffi loves designer wear, and in this look, he dresses down in a casual Louis Vuitton shirt. He teams this with denim cargo pants and a pair of Dolce & Gabbana trainers.
Olomide Looking Suave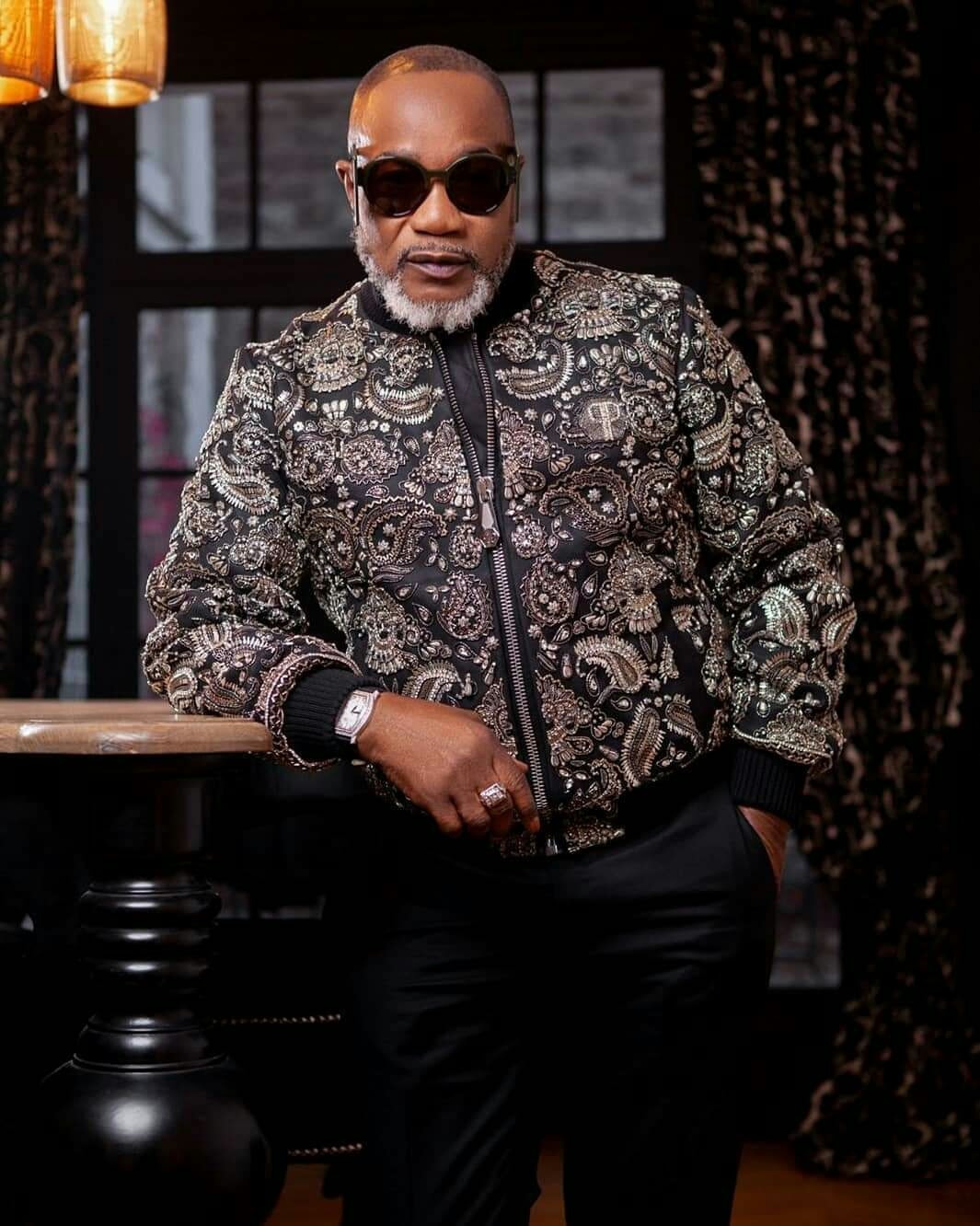 It is easy to see that Koffi Olomide's favorite colors are black and white. This quilted paisley-print jacket is just the thing to wear on a night out. Another example of the singer's edgy, sophisticated style.
Koffi Olomide Rocking the Smart Casual Look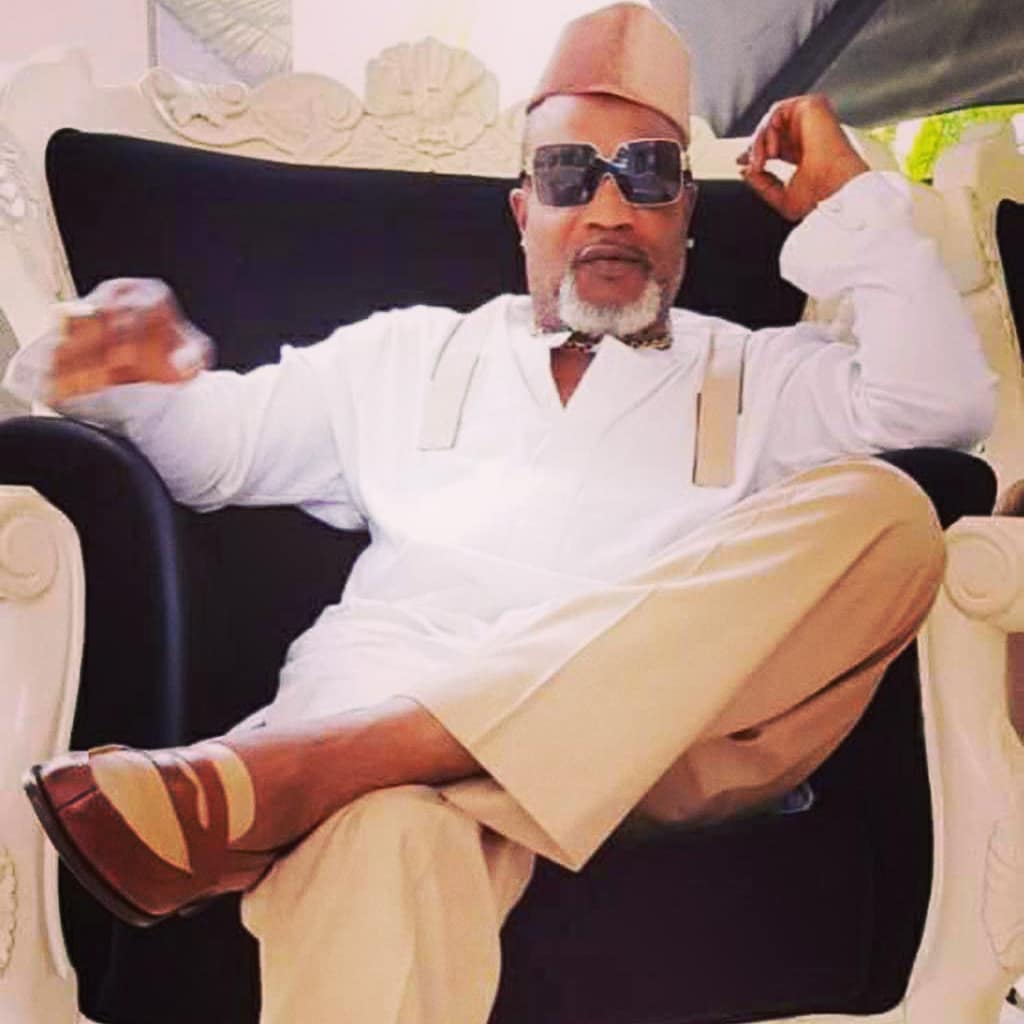 Not everyone gets the smart casual look right. However, Koffi has no fears on that score. He is looking cool in nude linen topped with a neat cap in matching earth color.
Conclusion
Koffi Olomide is undoubtedly a controversial figure. However, love him or hate him, his musical career has undisputably been outstanding. For example, in 2002 he achieved 4 wins at the Kora All Africa Music Awards ceremony. One of them was for 'Best African Artiste of the Decade'. That fact speaks for itself. Olomide's style, passion, and dedication to music have propelled him to great heights. Which of his track stands out for you? Let us know in the comment box below.