Afrosapeur Spotlight: Is French Montana the hottest Moroccan-American Rapper?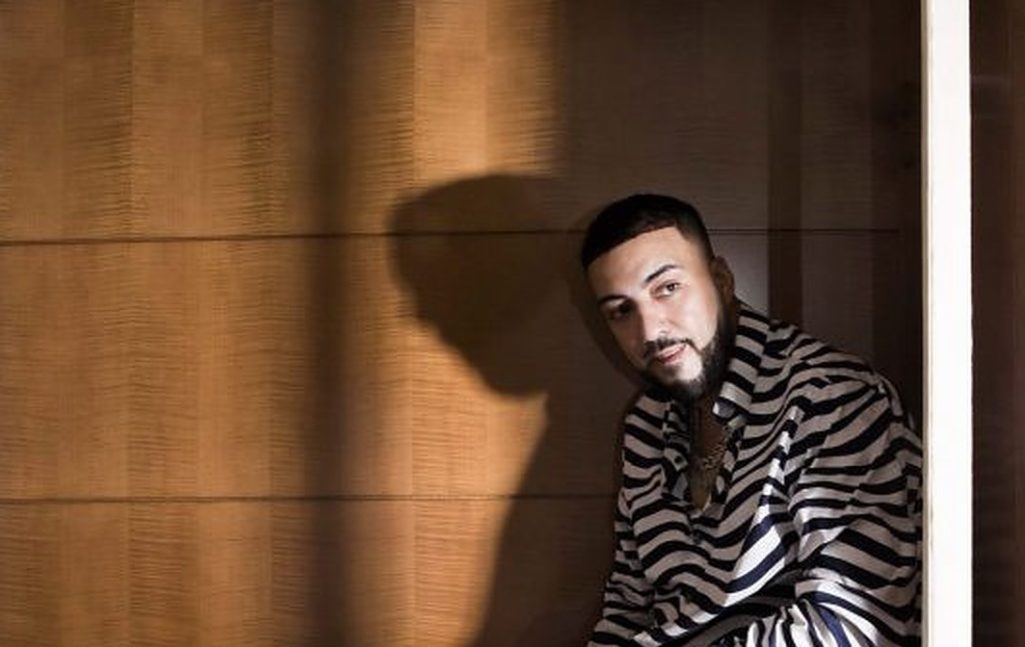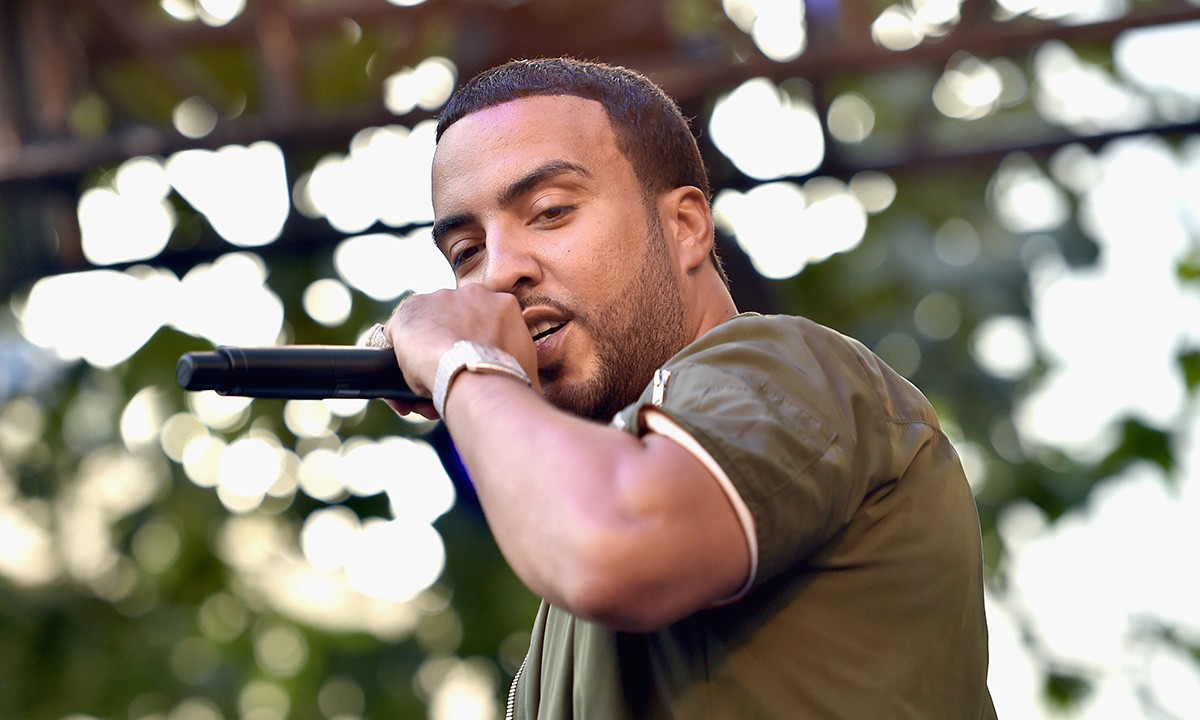 You will be wrong to claim that French Montana is not the hottest rapper for he has not only produced many great hits but has also  attracted many celebrities like Khloe Kardashian, Evelyn Lozada, Rosa Acosta, Iggy Azalea, Sophia Body, and Sanaa Lathan. He has also done unbelievable feats by having two tigers as pets. This great musician became this unique attractive hot media personality because of his passion for raps and his peculiar fashion sense.
A little about French Montana
French was born Karim Kharbouch on Nov 9, 1984. He is from Morocco where he lived for thirteen years with his family before they moved to South Bronx, New York City. It was too tough for the family that his father went back to Morocco after two years of immigration into the States. That very fatherly departure changed French's life for the better. This is because he was forced to think of how to provide for the family.
Since he grew up to like musician rappers, he delved into what he loved, rapping. He started with Battle raps with a stage name Young French. Though he can speak English now, he could only speak French in the USA as a foreign language apart from his native Arabic language after their immigration.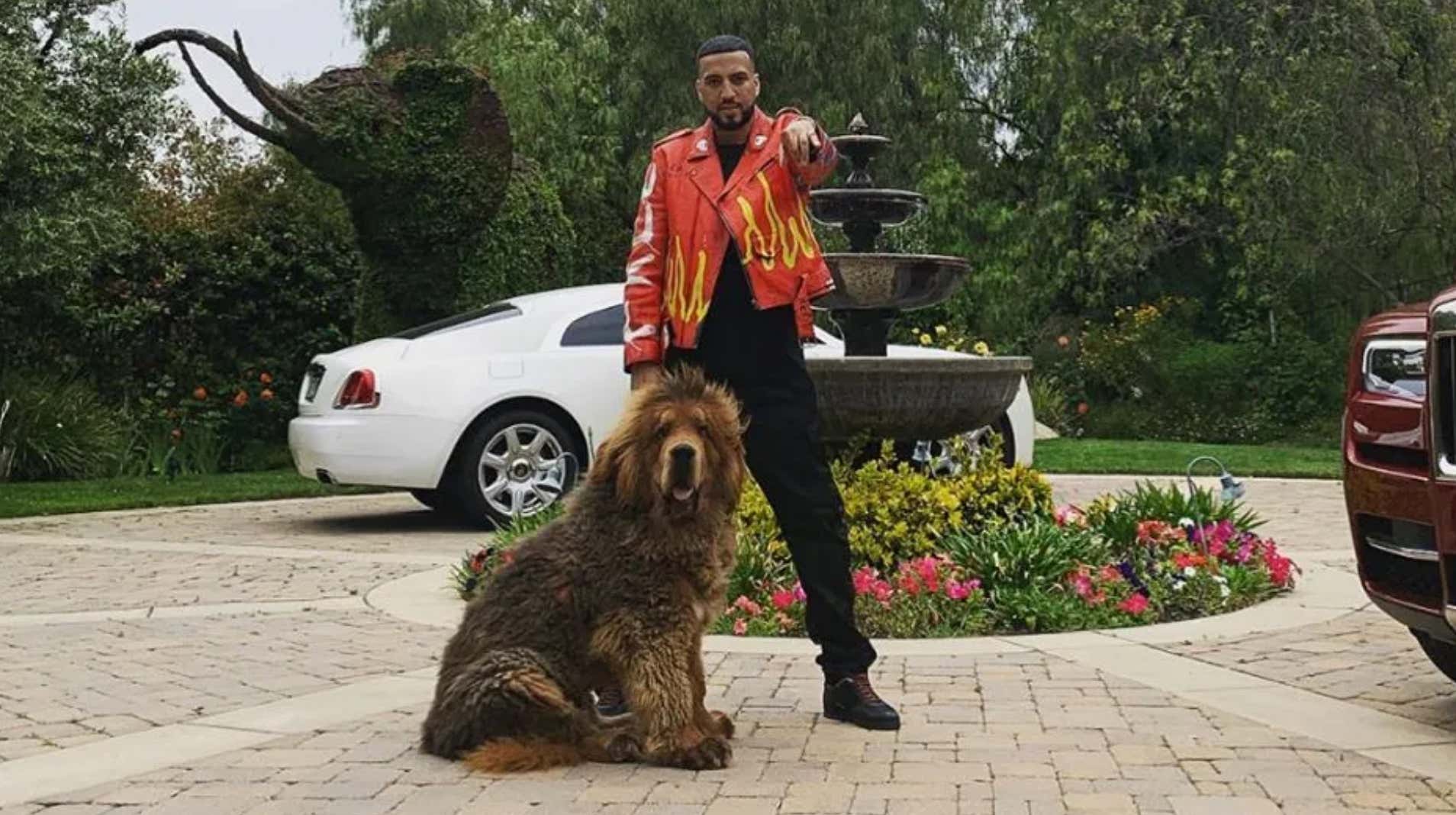 Montana's music career
His dedication and consistency saw him through that he started having enemies. In 2003, he was shot on the head while returning from a music studio. It was later realized that the culprit is one of his close allies. The life attempt did not affect him, rather, it spurred him to be stronger.
Fortunately, he released his debut in 2007 and became very popular after the 2010 "Choppa Choppa down" He has his own records and had featured famous and talented musicians in most of his music. He was the musician who released "Unforgettable" which has more than 1.1 billion views.
French Montana and Religion
There are about 99 names given to Allah in Islam. "Karim" which means generous is one of them. Fortunately, that is the name given to French Montana at birth. French is not afraid to proclaim his faith even when Islam is seen as the main source of terrorism especially during Trump's administration. He understands his faith and once said,
"My religion plays a big role in my success. It's just about doing positive … You fear not doing the right thing."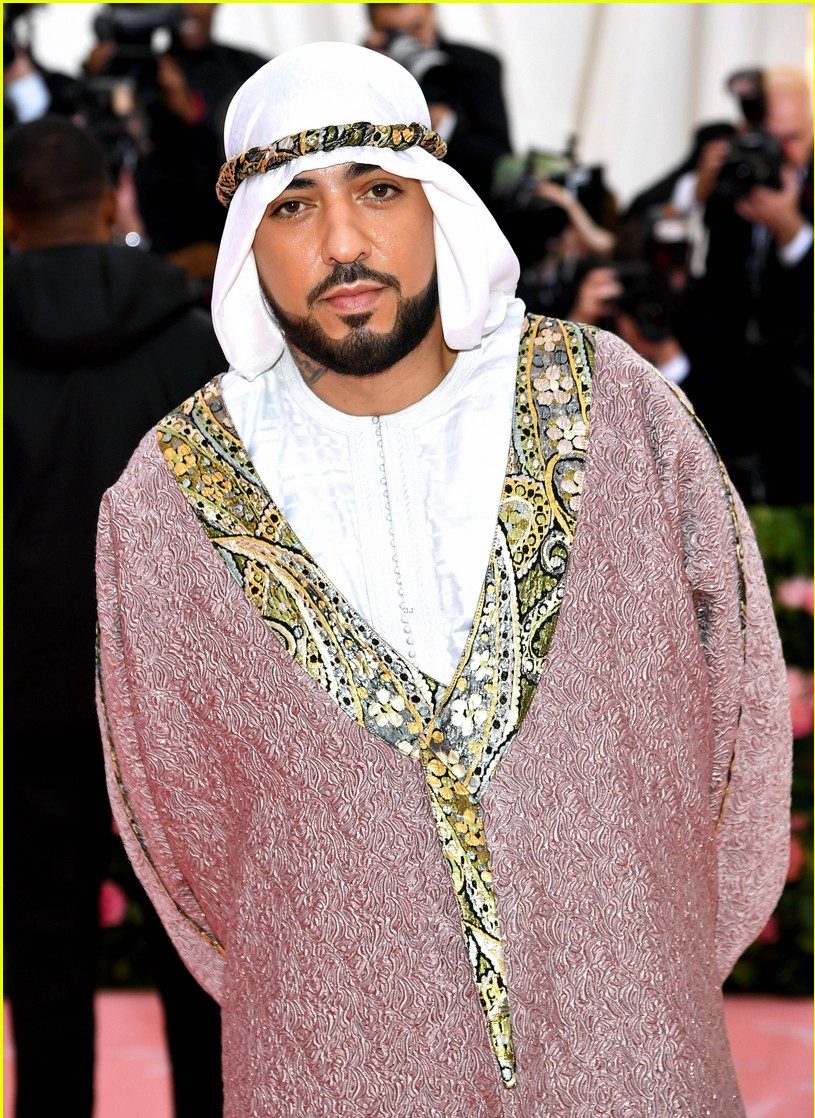 French and Animals.
French had two tigers as pets before. He also had a monkey. French is very daring when it comes to animals. He was criticized to have brutally handled an elephant.
French Montana's fashion
Apart from his enviable music career and his love for wild pets, French's fashion is out of this world. It must have contributed to the reason which caused people to call him one of the hottest celebrities.
No matter how knowledgeable you are about fashion, your body structure determines what you can wear at any point in time. French Montana's body is well-chiseled because he works out regularly. Just have a look.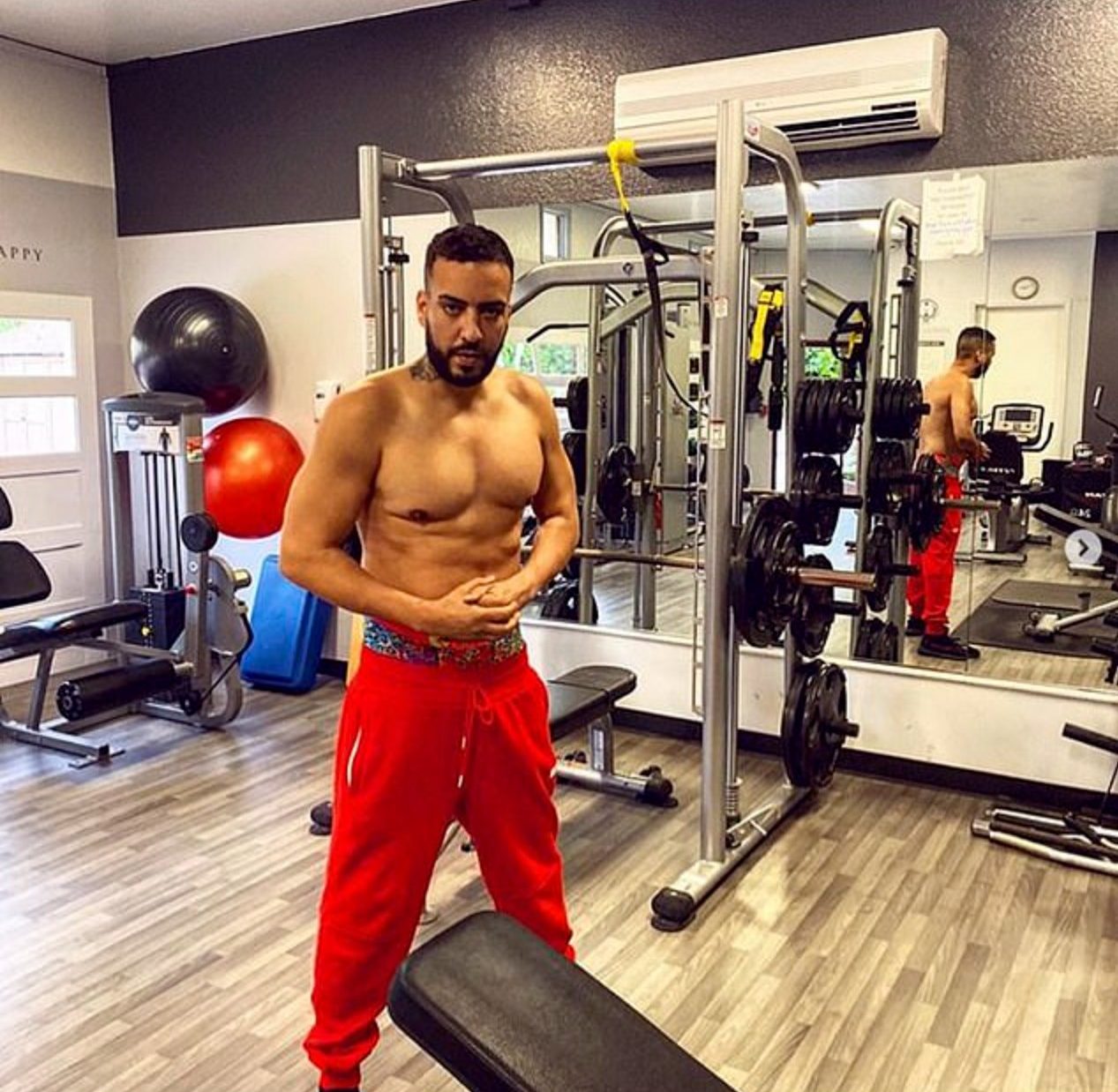 Formal Wears of French Montana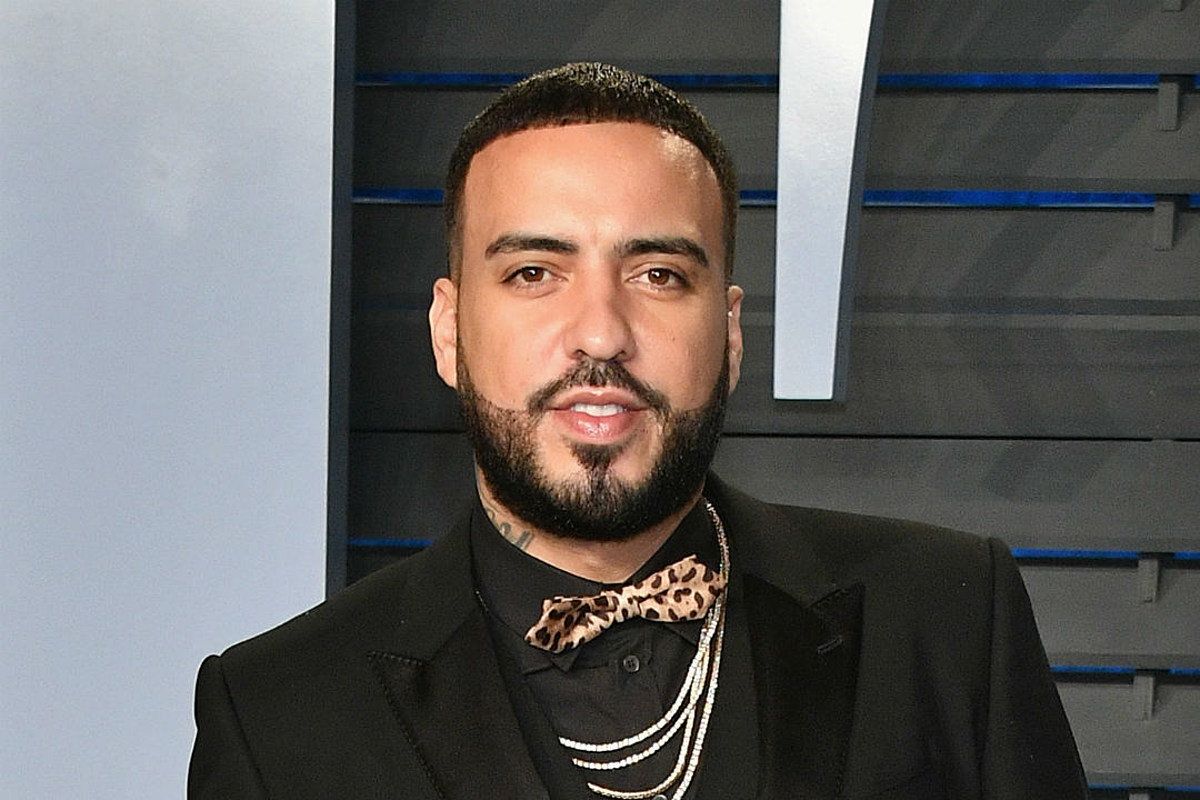 Though black is sometimes attached to evil and bad omen, it is actually the most popular color in the fashion world. When worn in the best manner, it depicts power, elegance, and class. This mastery of fashion saw French in this royal display. He makes sure that he draws attention to his neck where his tiger bowtie is stationed. To avoid crowdedness, he hangs this silvery chain around his neck thereby creating a central balance of accessories in this ocean of these black outfits.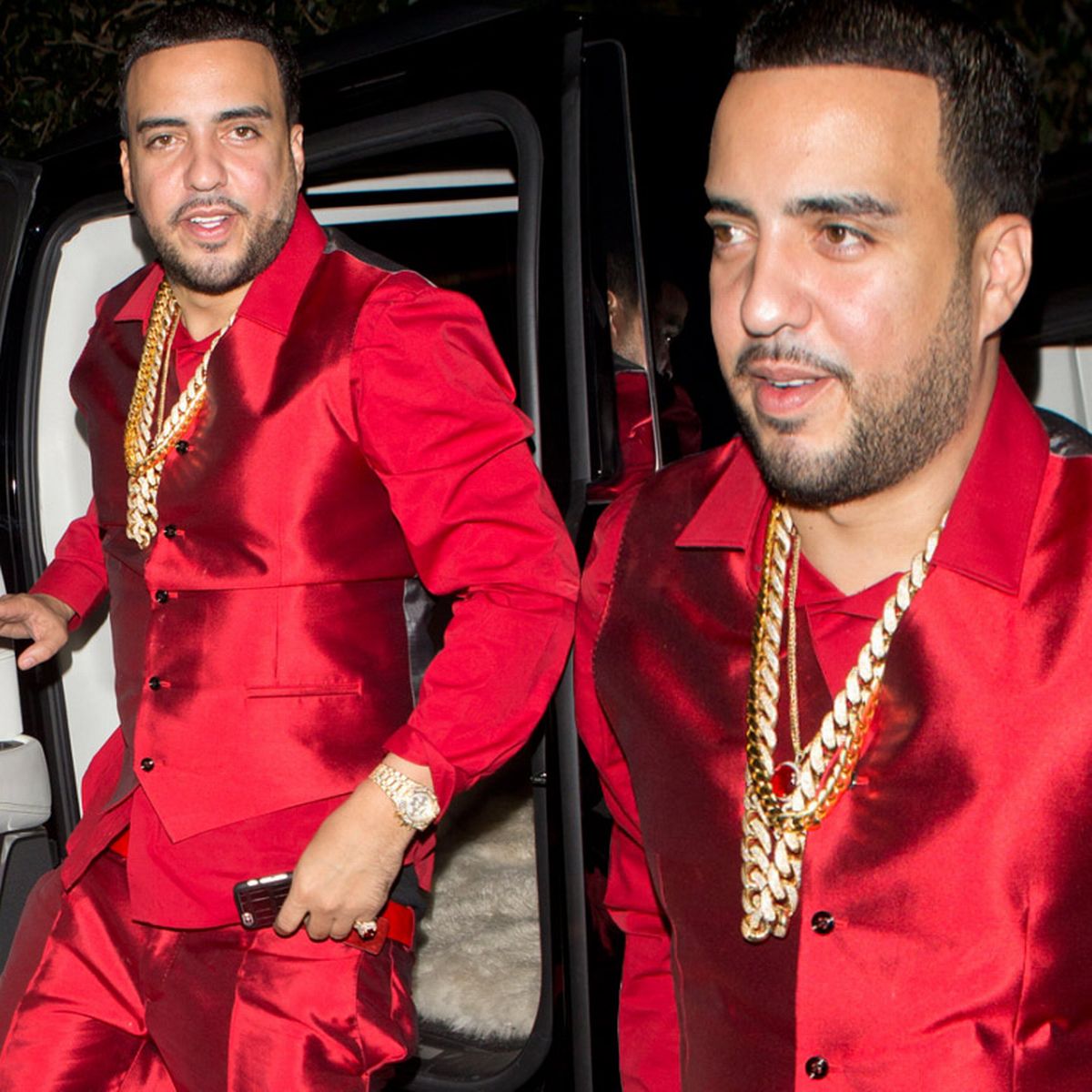 Similar to the all-black fashion style, Karim shows his love for different brands of chains. You cannot ignore array of metal accessories that this hot rapper display. French Montana took out time to make his pair of trousers from the same red satin to strike a fashion statement.
Casual Wears of French Montana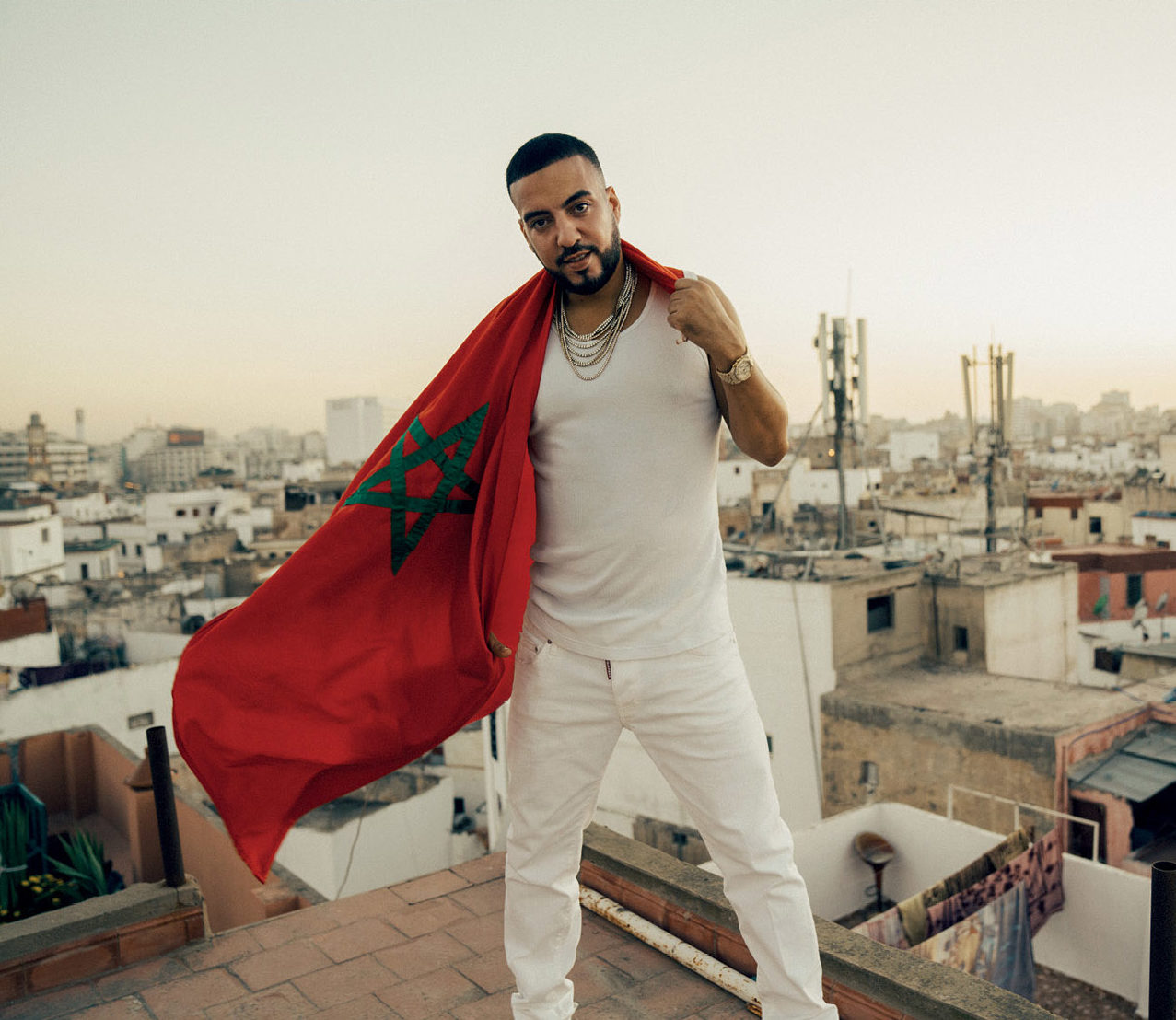 The place of birth is always special for every human being. Even though French is an American now, he does not forget his origin. With his neck chain which is a must-wear, French goes simple by wearing white chinos pair of trousers and plain white round-neck. There is another accessory, that was a watch.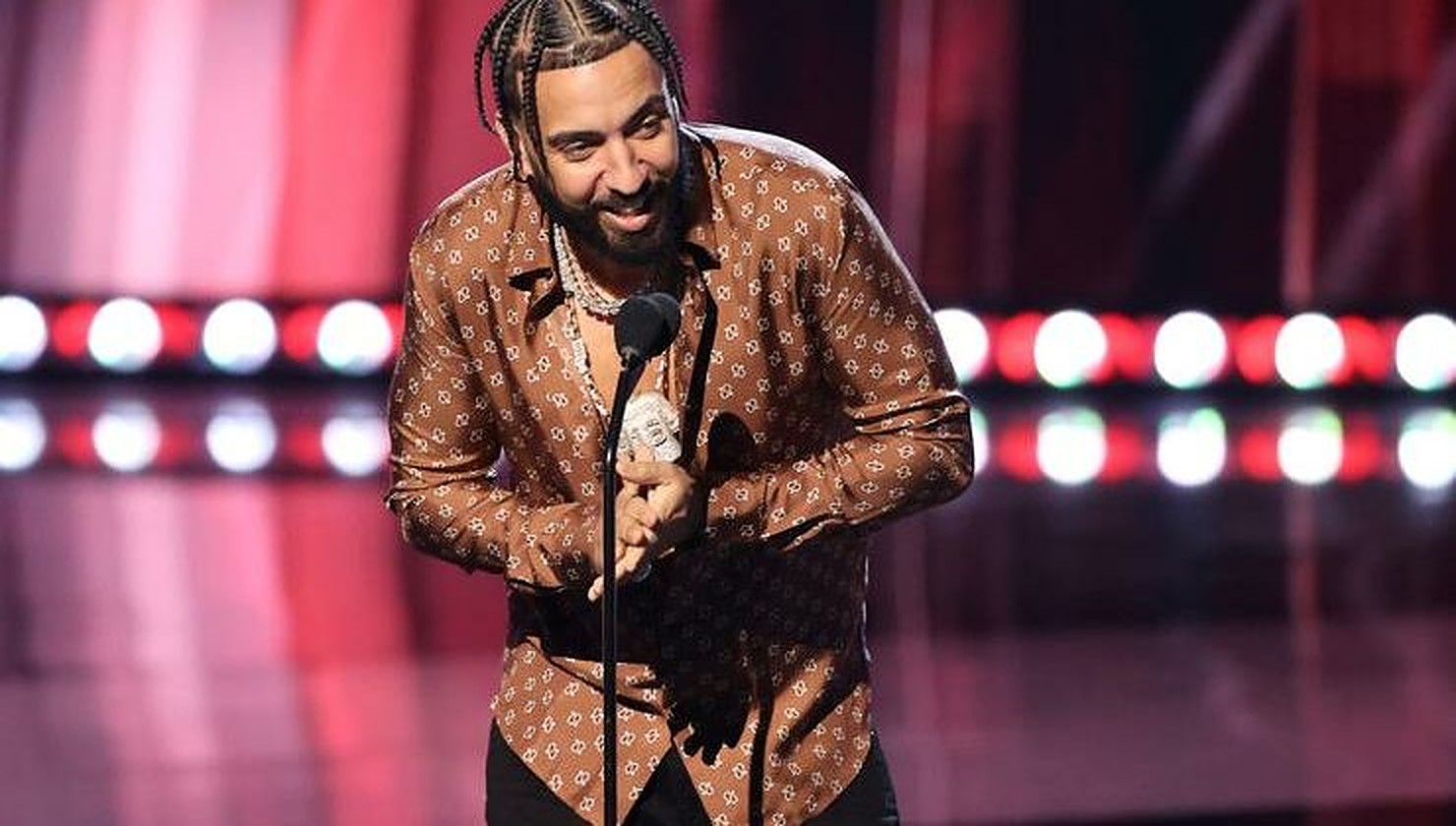 French Montana is a musician who knows that he has to always come up with different vibes to keep his fans spellbound. His beard is not the only hairy region that takes his attention. His hair is also a stakeholder as you can see a  beautiful African braids. This goes on to explain how much this world renowned rapper love his home continent.
Claded by the sun's rays, Montana exudes serenity while showing off a fashion formula. The white canvas forms a foundation for navy blue pair of trousers and the wavy white and navy blue striped long sleeves shirt.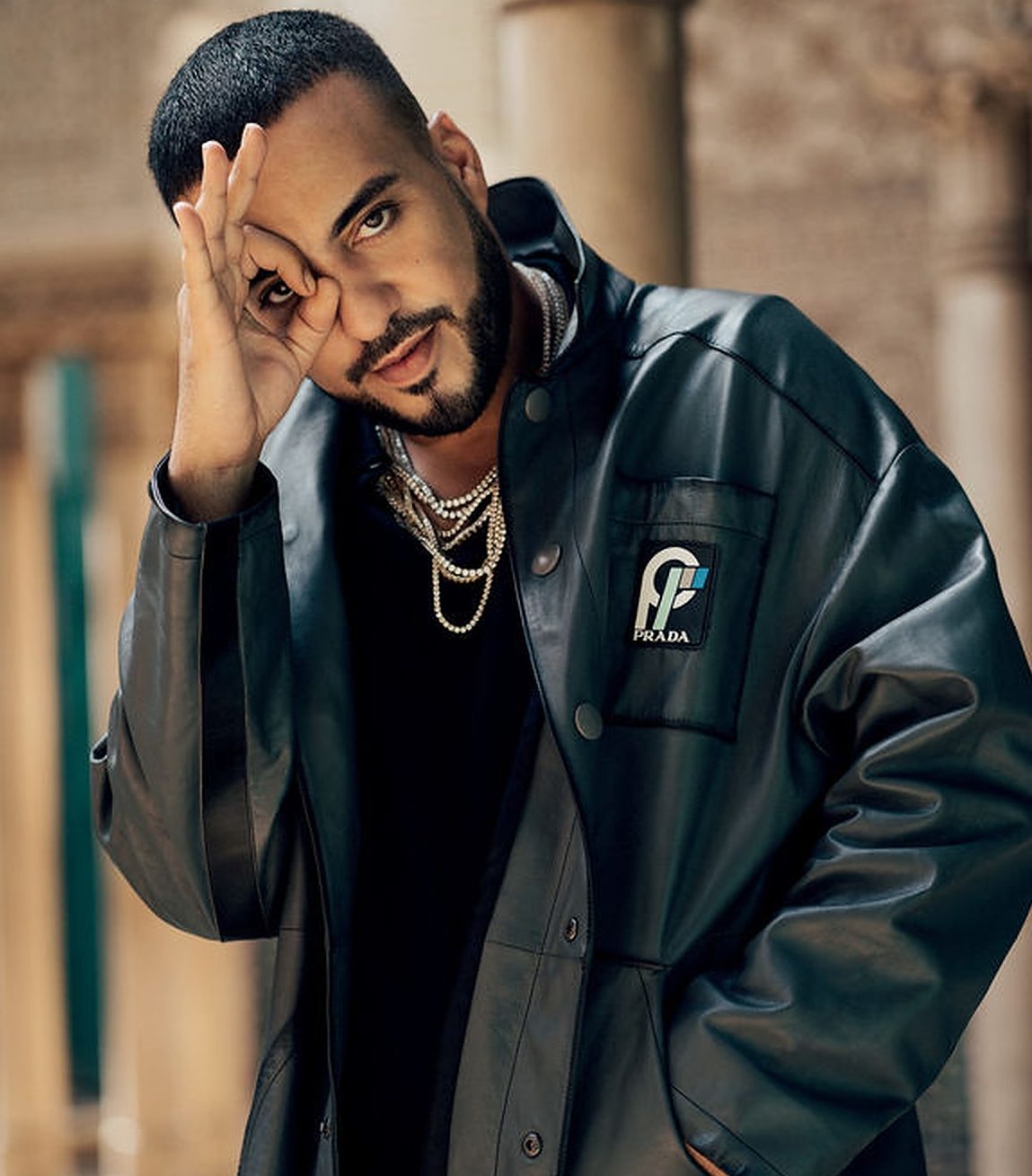 There are some clothes that you can never do without during the cold period of winter. But it does not mean that you have to look shabby because you are cold. French takes every season as an opportunity to reveal his style. He takes on a leathery coat to keep warmth. But he does it by picking another black round neck so that the black leathery coat will bring out his royalty. He did not forget his tangled neck chains.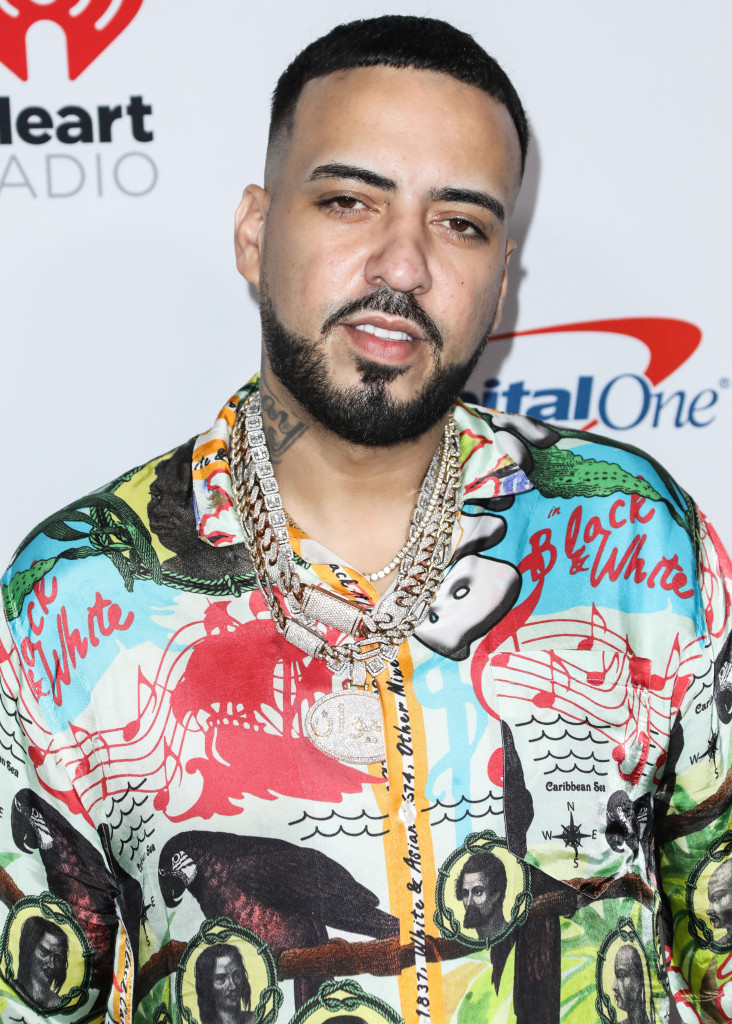 Vintage is not just an old item, it is a source of connection between the old generation and the new generation. Apart from that, vintage clothes is full of memories. French Montana's vintage shirt depicts the physiognomy of different people in the 19th century. Though full of history, many colors on the shirt match with French's fashion signature, his neck chains.
Conclusion
After releasing "Unforgettable" with Swag Lee and obtaining United States citizenship in 2018, French Montana became an icon in the music industry. Though he had encountered some relationship hiatus with co-rappers, his name is always on the top list of celebrated entertainment personalities. Unarguably, French is one of the best rappers in the world and since age is still on his side, his best are yet to come.