Afrosapeur Spotlight: 5 Reasons Every Bongo-Flava Lover Should Have Ommy Dimpoz On Their Radar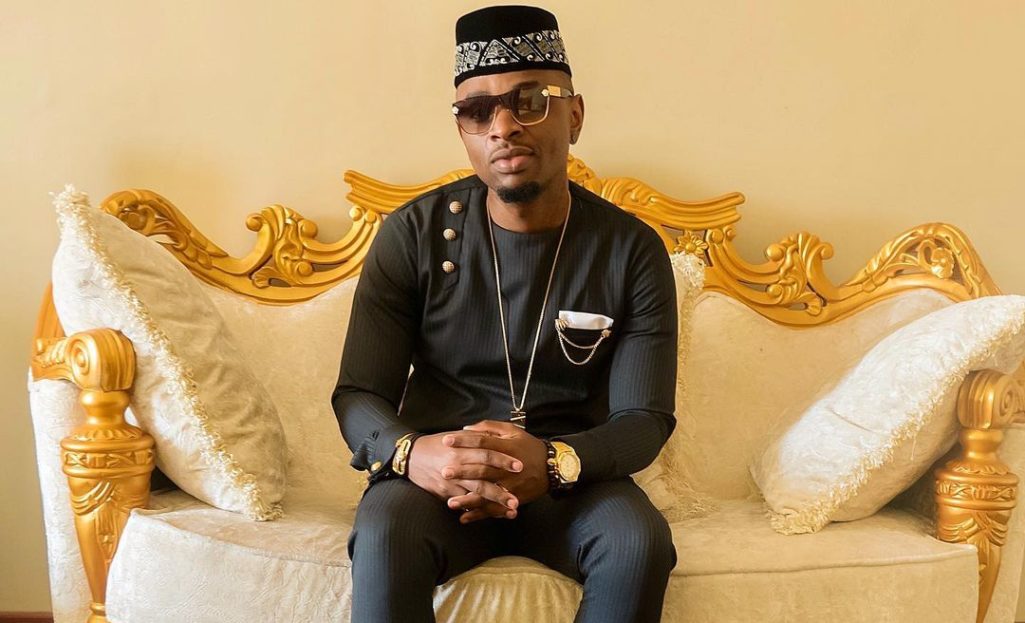 As the world continues to evolve, so does music. African music has grown tremendously, thanks to Omari Faraji Nyembo, popularly known as Ommy Dimpoz. He has made his fair share of contributions to African music. He is an award-winning Bongo-Flava recording artist, songwriter, and singer. Also, he is a social media influencer known for his sharp mode of dressing.
Ommy Dimpoz knows how to pull casual, official, and African looks effortlessly. For that reason, today's Afrosapeur Spotlight is on him. Ommy Dimpoz is well acquainted with the limelight since he started entertaining guests at weddings and other social gatherings while still in primary school. He also participated in numerous talent auditions which clearly shows his passion for music and stage performance.
Which Country Does Ommy Dimpoz Come From?
When he was growing up, people by the name Omari were nicknamed Ommy. Therefore, it was just natural for him to be also called Ommy by his friends and family. Coincidentally, he has two conspicuous dimples when he smiles. In his earlier years, he was
mostly referred
to as 'the kid with the dimples' and that's how he earned his second name Dimpoz.
Ommy Dimpoz Genteel Looks 
Ommy Dimpoz knows how to turn up in style. He is one of the male fashionistas that doesn't restrict dressing to a particular outfit. He can dress casual, formal, or traditional without taking away his exotic look. Here are some of his unique styles and appearances.
Versace Appearances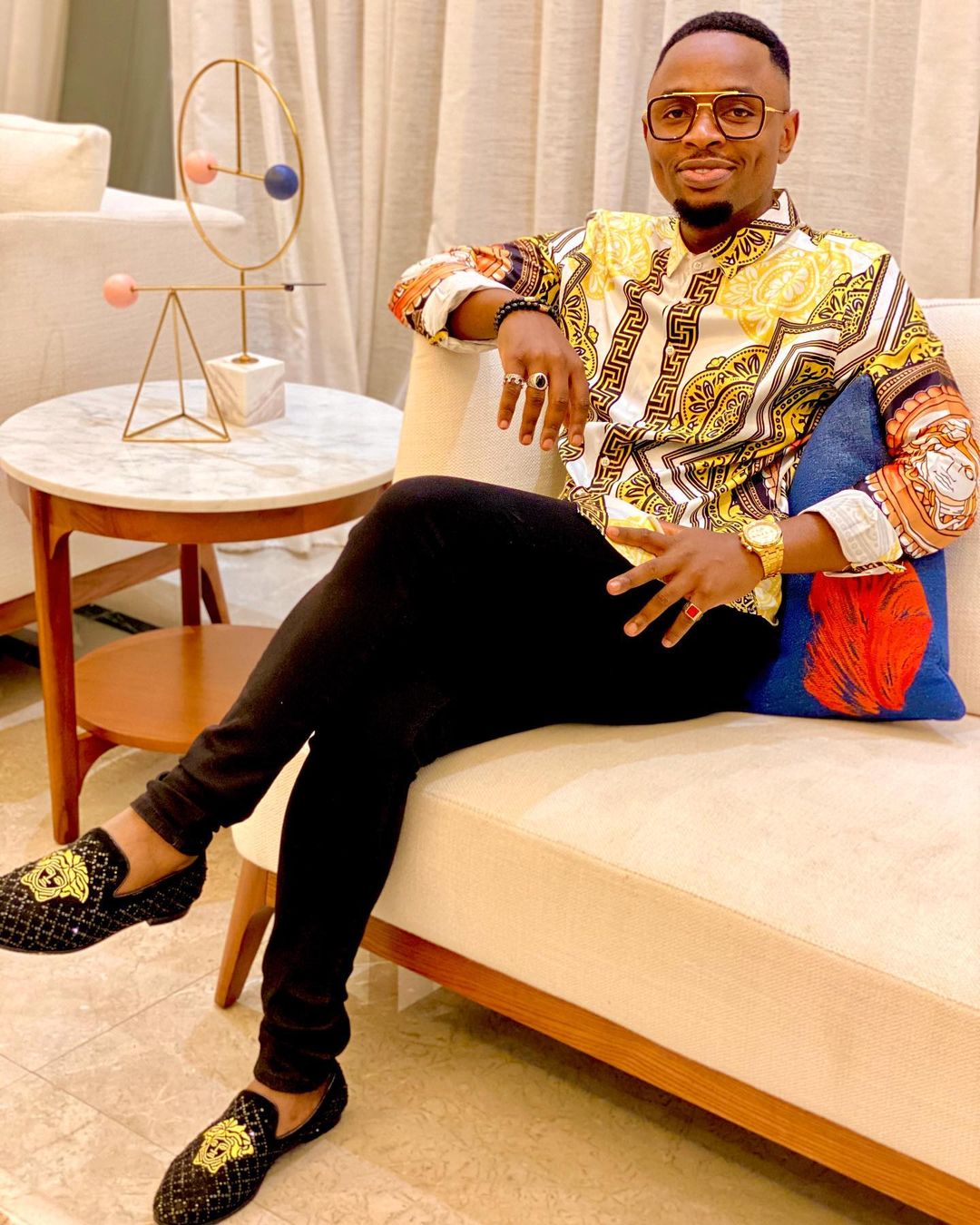 This cream Versace shirt comes with yellow, orange, red, and black decorations that blend so well with the black trousers. The look is ideal for both formal and informal events. He pairs it with matching black Versace shoes that give him a touch of royalty.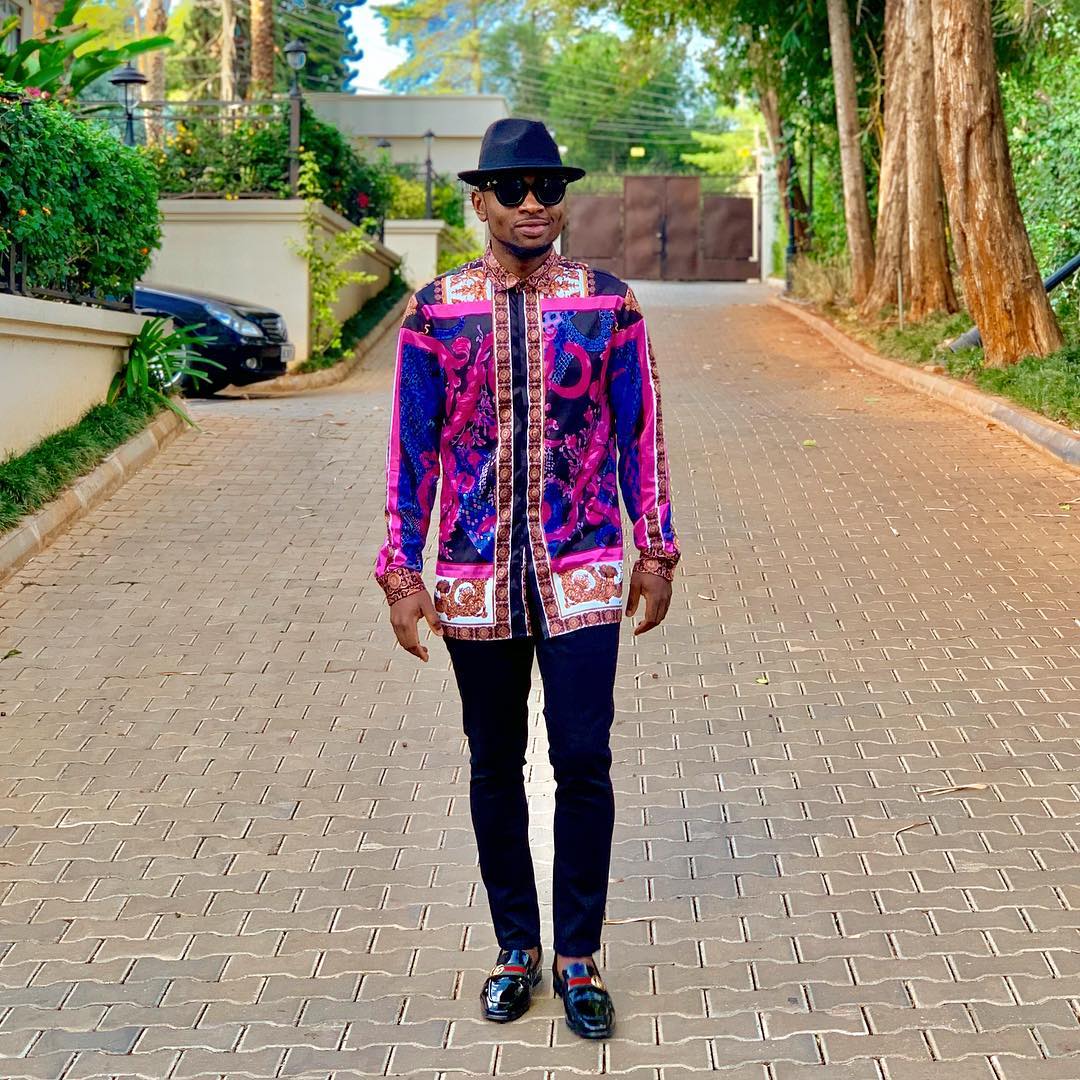 Dimpoz is obviously a die-hard Versace fan. This time, he rocks long sleeve Versace shirt with purple, blue, and brown prints is a stylish look that matches perfectly with the black trouser and black hat. This time he is wearing polished Gucci shoes.
Street Wear
Let not the cold season keep you from looking good and stylish. This black outfit which is both elegant and warm can be worn to any occasion. The classic sport shoe gives the much-needed splash of color to the whole ensemble.
Africa Styles By Ommy Dress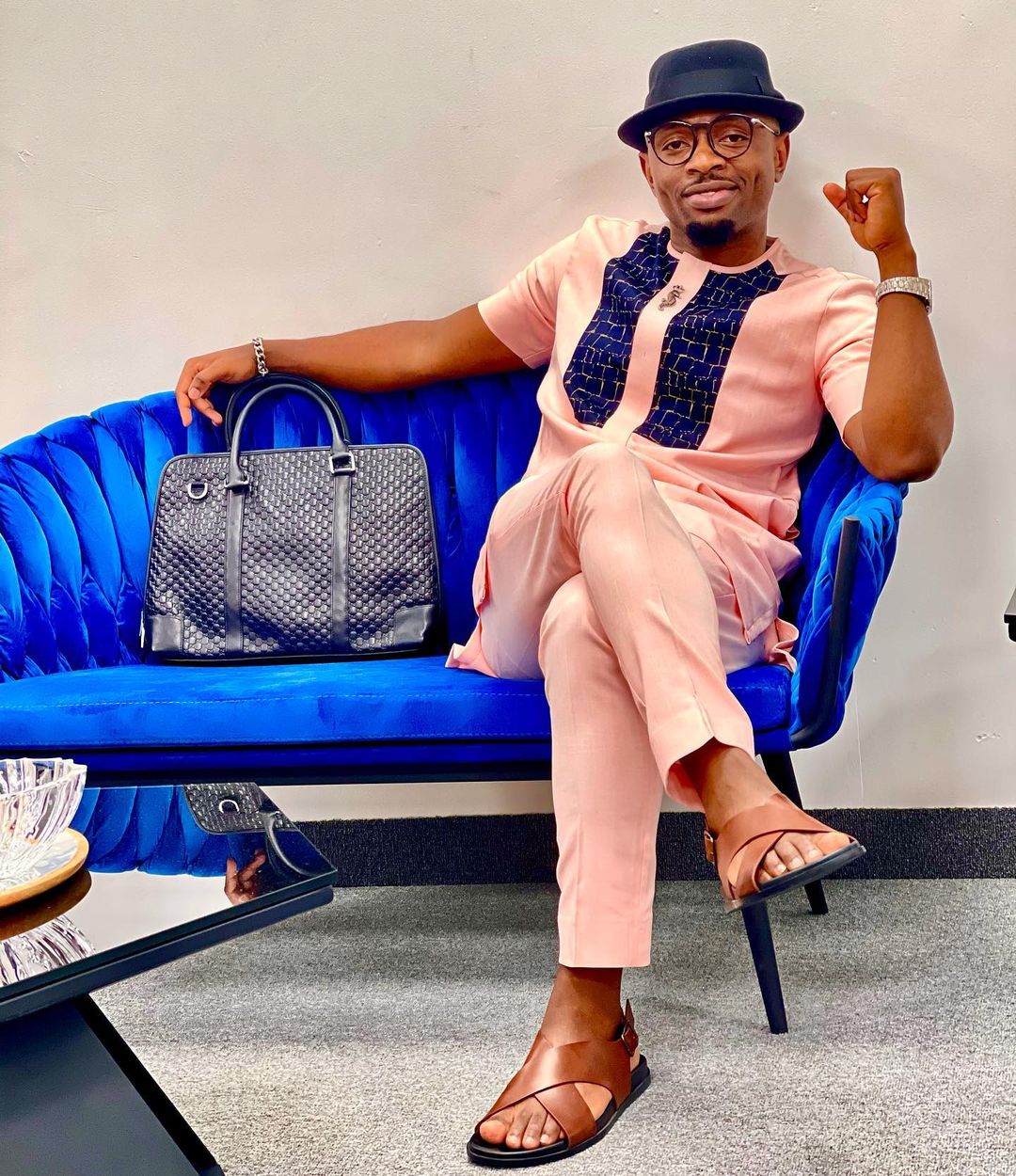 Baby pink is mostly known as a feminine color but not anymore. Ommy Dimpoz's baby pink with a navy blue embroidery on the bodice is ideal for both casual and official occasions. The brown sandals, shiny black handbag, and black bucket hat strike a balance between masculinity and feminity.
Official Look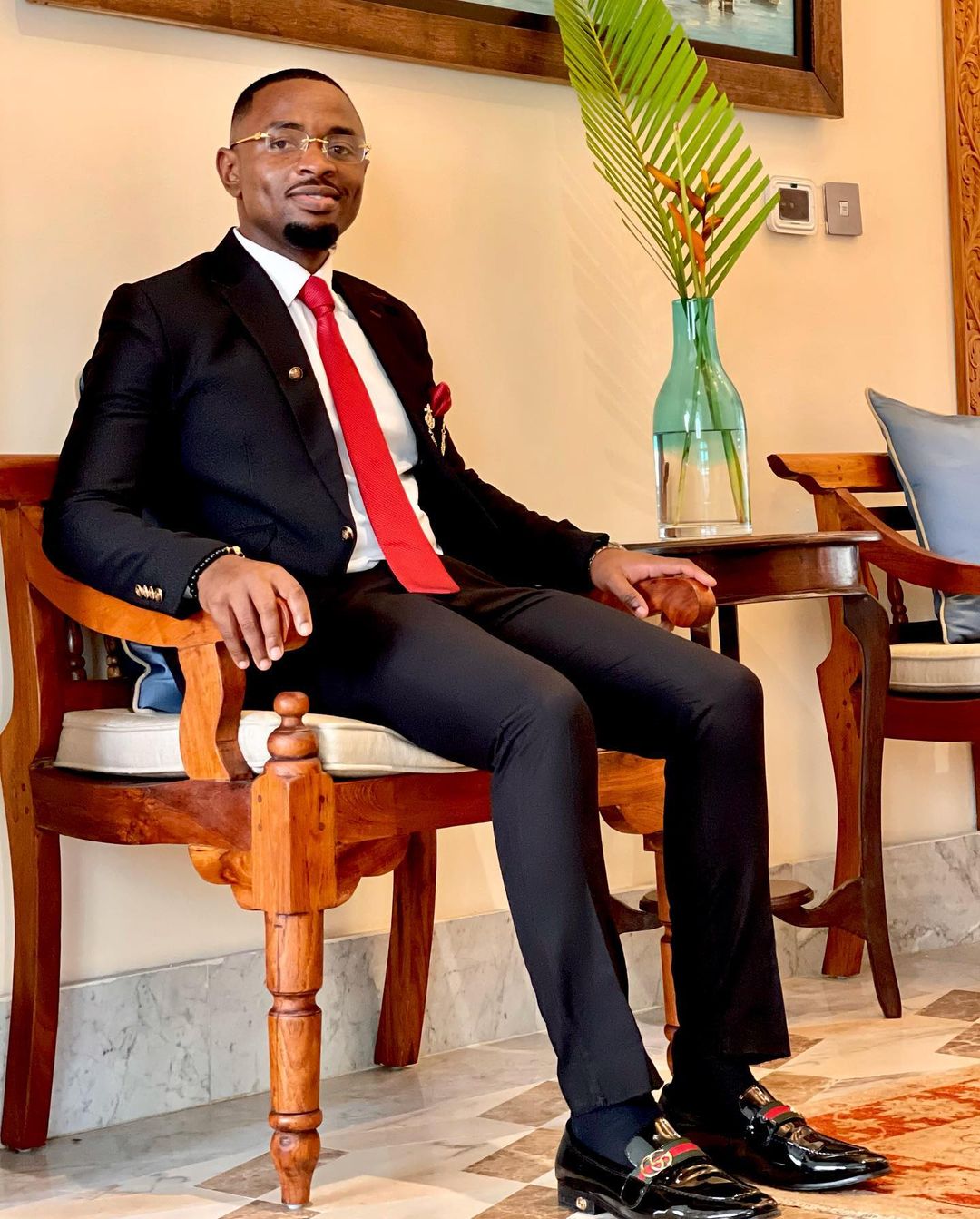 More often than not, black signifies sorrow and sadness and is seen as a boring color. But of late it has become a very important color as far as trendy attires are concerned. Ommy Dimpoz's black suit matched up with a white shirt, and red tie is just a perfect combination. Also, his Guggi shoe looks really expensive.
A mix of African and Contemporary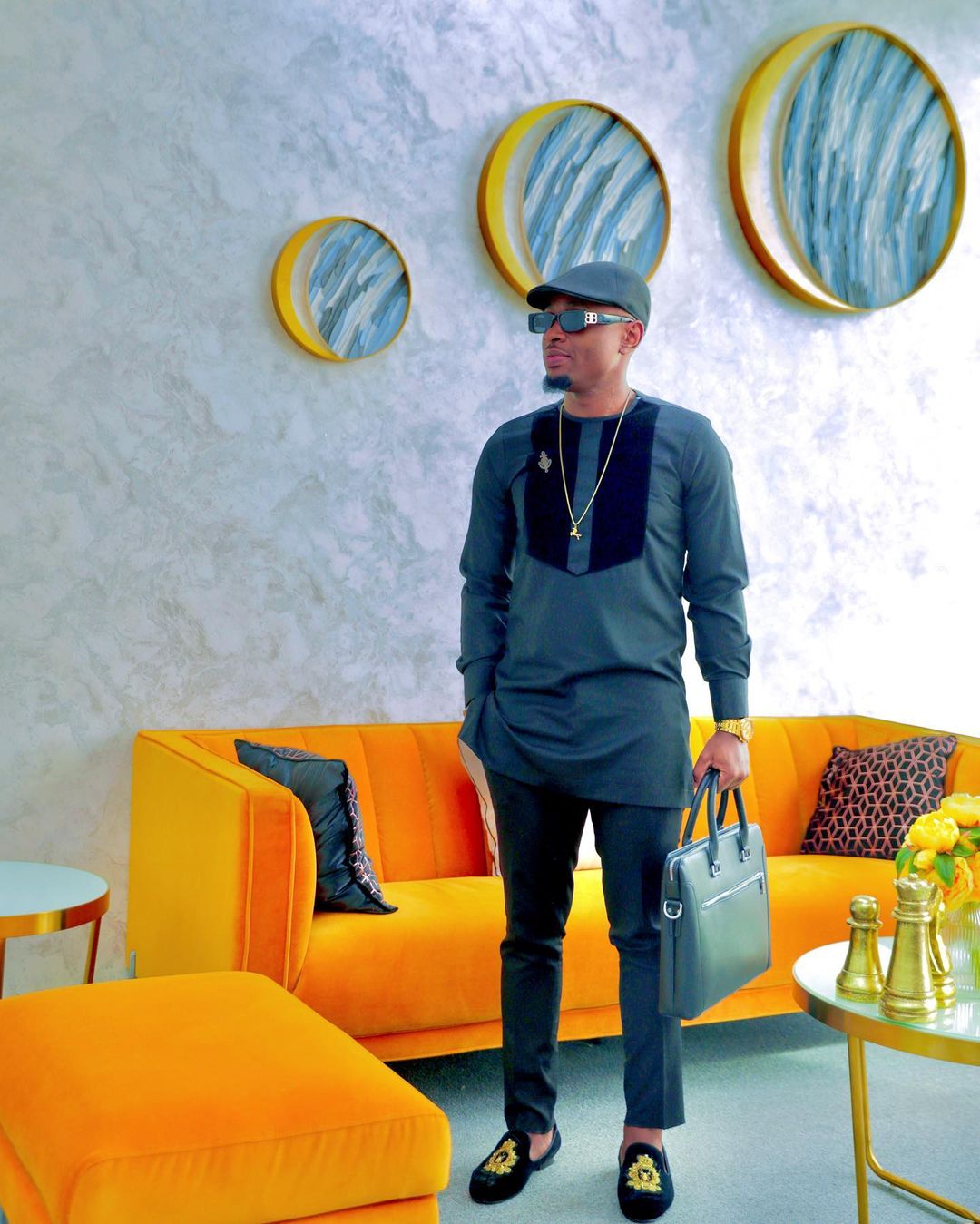 A shade of grey with a touch of black is a great combination as evidenced by this African semi-casual attire. The black handbag and low black shoes with golden Versace logo embed makes this outfit ideal for a formal event. at the same time, the black cap makes a bold fashion statement completing Ommy Dimpoz's elegant look.
Elegant Yet Simple Ommy Dimpoz Casual Looks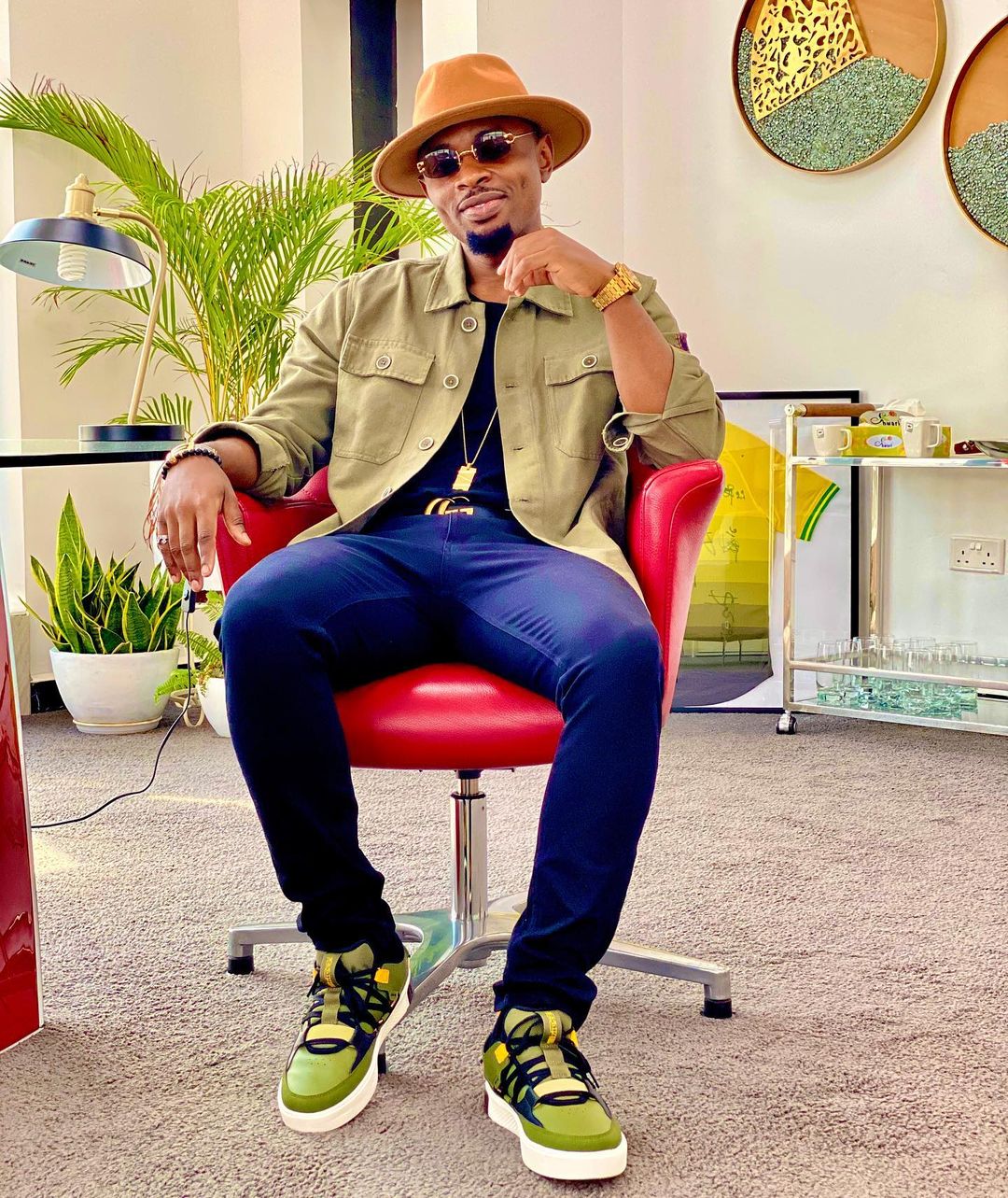 Shades of green combined with navy blue gives a great and impressive outfit. Ommy Dimpoz's look is ideal for casual events, especially on chilly days. The brown hat and sunglasses come in handy in keeping the hot summer sun rays away from the face.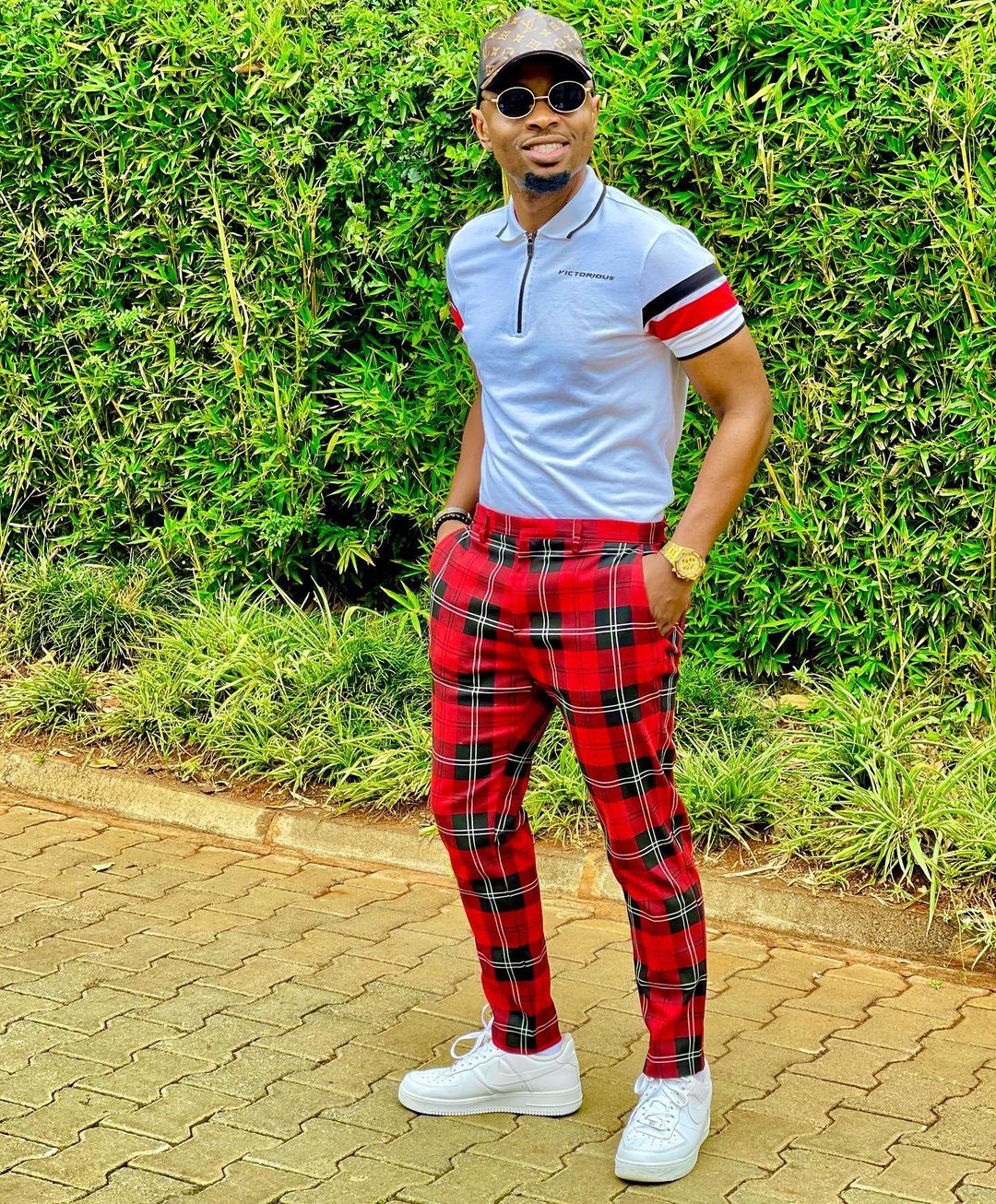 If you are looking to make a statement this weekend or holiday, look no further. This Ommy Dimpoz checked red, black, and white striped trouser worn together with a sky blue t-shirt is a good option. Finish up the look by wearing a comfortable white sports shoe or any other ideal shoe of your choice.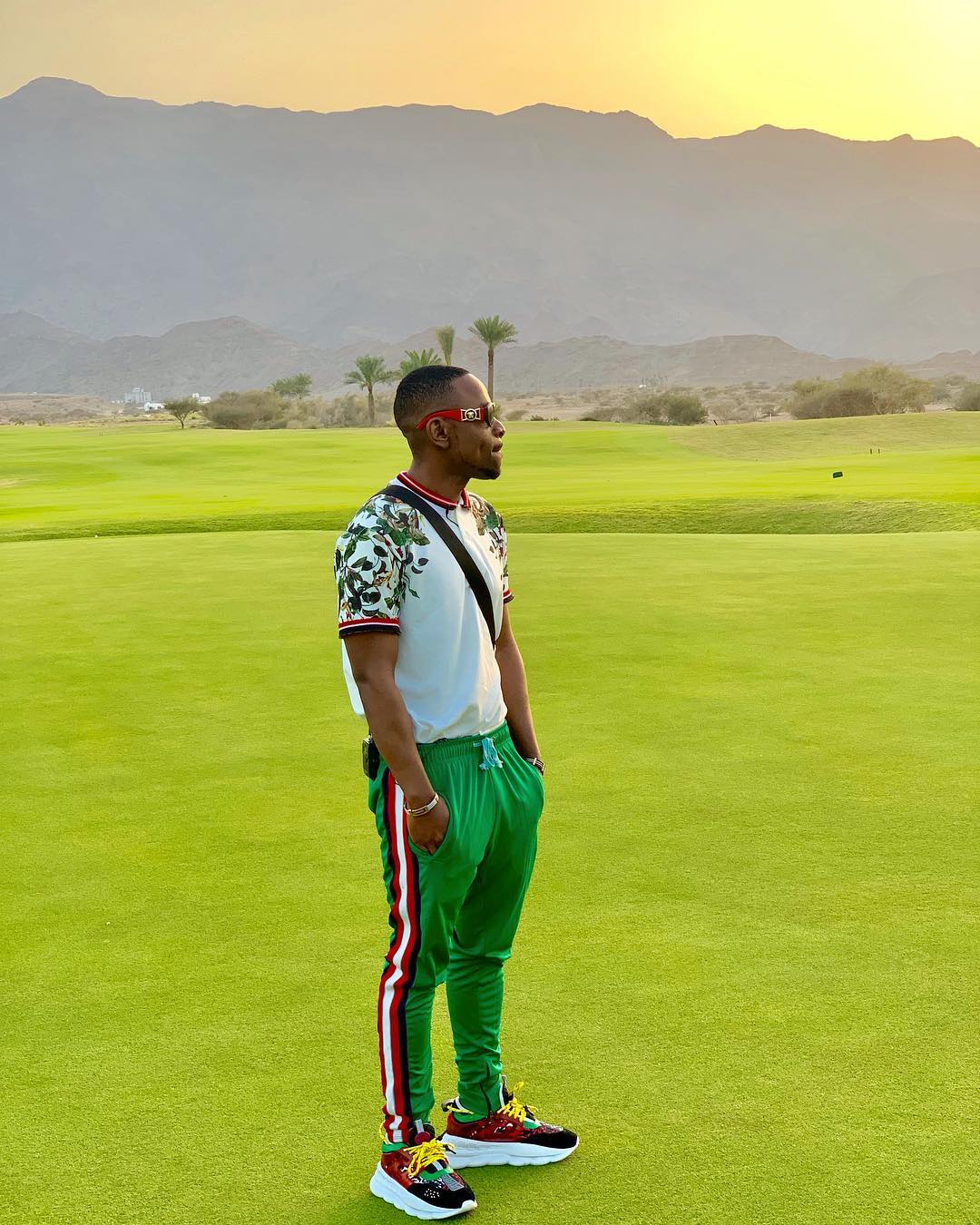 Planning for a nature walk? Then this is the perfect garb for you. This green trouser worn with a white t-shirt and colorful yet comfy sports shoes is ideal. The red, white, and black decorations on the attire exude a joyful yet relaxed mood.
5 Reasons Every Bongo-Flava Lover Should Keep Ommy Dimpoz On Their Radar
Since coming on the music scene, Dimpoz has continued to enchant fans with interesting melodies and dance. Therefore, it is not surprising that he is one of the hottest artists with local and international collaborations. Some of the things you stand to gain by following him include;
Quick access to updated news on Bongo-Flava song trends from East Africa and Africa at large.
Great inspiration from Ommy Dimpoz's determination and strong will.
Up to date and latest trendy fashion styles for men.
Easy access to fashion stores stocking the outfits of your choice.
To network and socialize with other Bongo-Flava lovers from East Africa.
Conclusion
In the past, African men did not have lots of choices as far as fashion was concerned. Today, however, things have changed for the better and there are lots of references. Ommy Dimpoz is a fashion trendsetter for those who value being fashionable and trendy whenever they are stepping out of their dressing rooms. Which of Dimpoz's songs is your favorite? Feel free to share with us in the comment box below.