10 Must-Watch African Movies On Netflix (Aug 2022)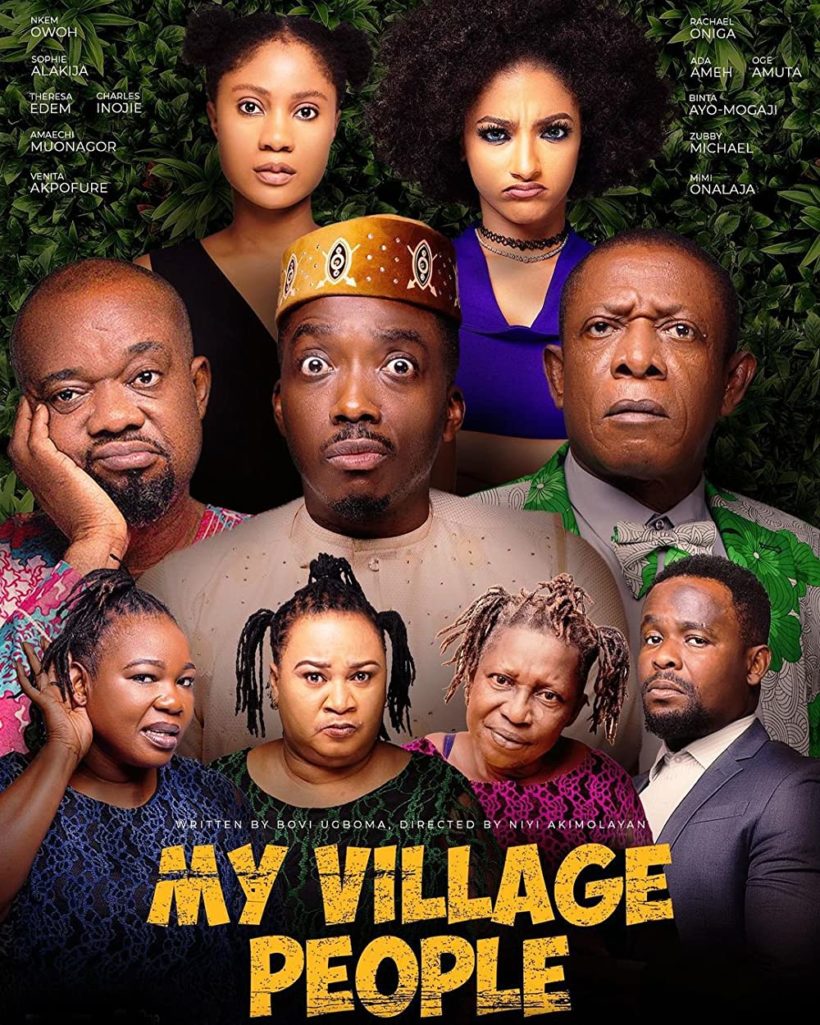 Did you know that there are 1.4 million subscription video-on-demand (SVOD) subscribers in sub-Saharan Africa? This statistic was revealed by Tony Maroulis the chief analyst for London-based Ampere Analysis. 
While talking to The Hollywood Reporter, he also expected that by 2026 the number of SVOD subscribers will rise to 2.4 million. This is where African movies on Netflix come in. The explosion of African movies on Netflix is increasing the appeal of the platform to Africans. 
Over the past 20 years, Africa has made tremendous steps towards achieving maximum internet connection. For instance, fiber optics technology has made the internet faster and cheaper than ever before. 
This development has paved the way for Netflix, Disney+, Amazon Studios, and other streaming giants to expand their subscriber base in Africa. Currently, there is a rising demand for local language content for local audiences, a trend that has opened up numerous opportunities in the media industry. 
Sub-Saharan Africa SVOD market was estimated to be $107 million in 2021 which is the least compared to other continents. However, Netflix is set to invest more and establish itself as the default streaming destination for Africans.
ALSO READ: 10 African TV Series And Movies To Binge-Watch On Netflix
"I've been in this industry for 20 years, and it's only now that we're seeing this real explosion, a real tipping point, for African content. The reality of the marketplace has changed," said Nigerian TV pioneer Mo Abudu.
10 African movies on Netflix you should watch this summer
We live in an era where life has become busy and fast-paced. So, any opportunity available to spend time with your family should be cherished and maximized. However, you don't have to hurt your finances to enjoy the upcoming summer holidays. 
There are numerous activities that you can enjoy doing together at home. Apart from watching thrilling and engaging African movies on Netflix, you can also play games as a family. Games are a fun way of bonding and relaxing together. 
Some of the African games you can incorporate into your to-do list this summer holiday include Kudoda, Nyama-nyama-nyama, and Dara among others.
#1. Breaded Life – Apr. 16, 2022 (Watch Here)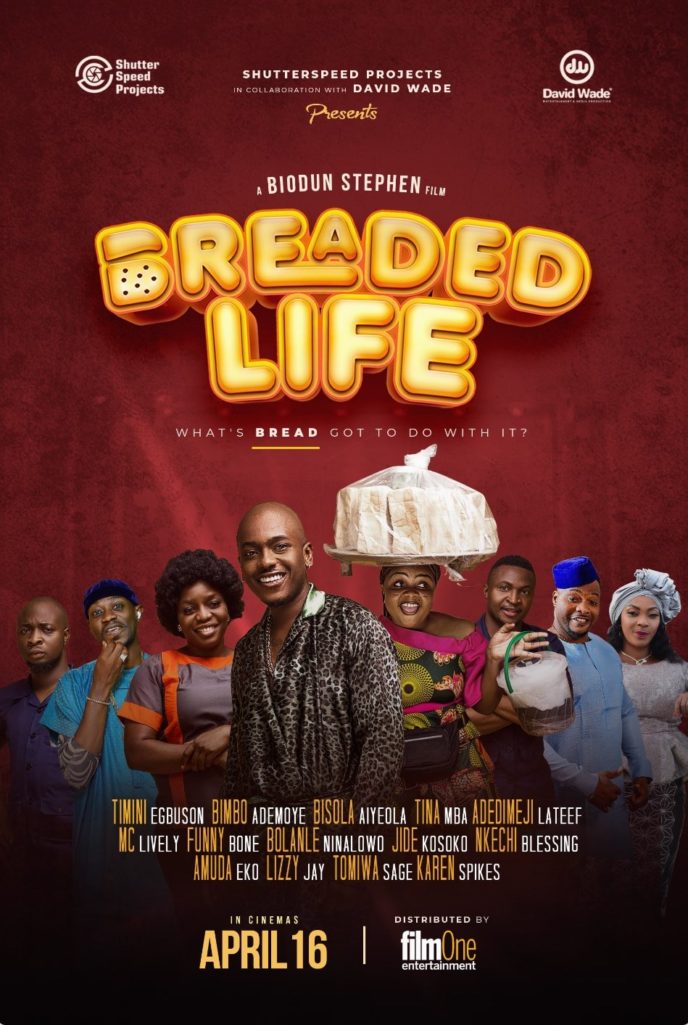 Breaded Life is a comedy with fun dramatic scenarios that will keep you glued to your seat till the end. The Nigerian film premiered on Apr. 10, 2021, and was later released nationally on Apr. 16, 2022. The director, Biodun Stephen, revealed that the film was based on the true life experiences of people around her. The entire movie took 16 days to complete.
Cast: Bimbo Ademoye, Timini Egbuson, Tina Mba, Bisola Aiyeola, and Funny Bone. 
Director: Biodun Stephen
Movie Synopsis
Breaded Life showcases the life of a young spoiled man (Timini Egbuson) who is at loggerheads with his mother (Tina Mba) due to his loose life. Eventually, he gets disowned by his mother and ends up on the streets. He meets and falls in love with a bread vendor (Bimbo Ademoye). A series of events take place and the story takes a very interesting twist that will keep your eyes glued to your screen.
Movie trailer
#2. Blood Sisters – May 1, 2022 (Watch Here)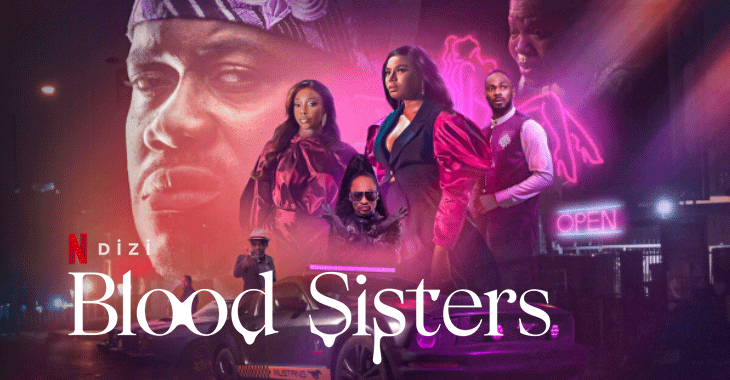 Blood Sisters is the first Netflix original series from Nigeria that premiered on May 4, 2022. It is a four-part series thriller. The release was made from a Netflix and Mo Abudu partnership through Ebonylife TV.
Cast: Ini Dima-Okojie, Nancy Isime, Kate Henshaw-Nuttal, Ramsey Nouah, and Deyemi Okanlawon.
Director: Temidayo Makanjuola
Movie Synopsis
Blood Sisters is a thriller about two friends Kemi (Nancy Isime) and Sarah (Ini Dima-Okojie) who find themselves in a lot of trouble after Kemi shoots and kills Kola (Deyemi Okanlawon), Sarah's husband-to-be. The two best friends go into hiding in a futile attempt to run away from the law enforcers and Kola's family members who are calling for their heads. 
Movie trailer
#3. My Village People – Jun. 6, 2021 (Watch Here)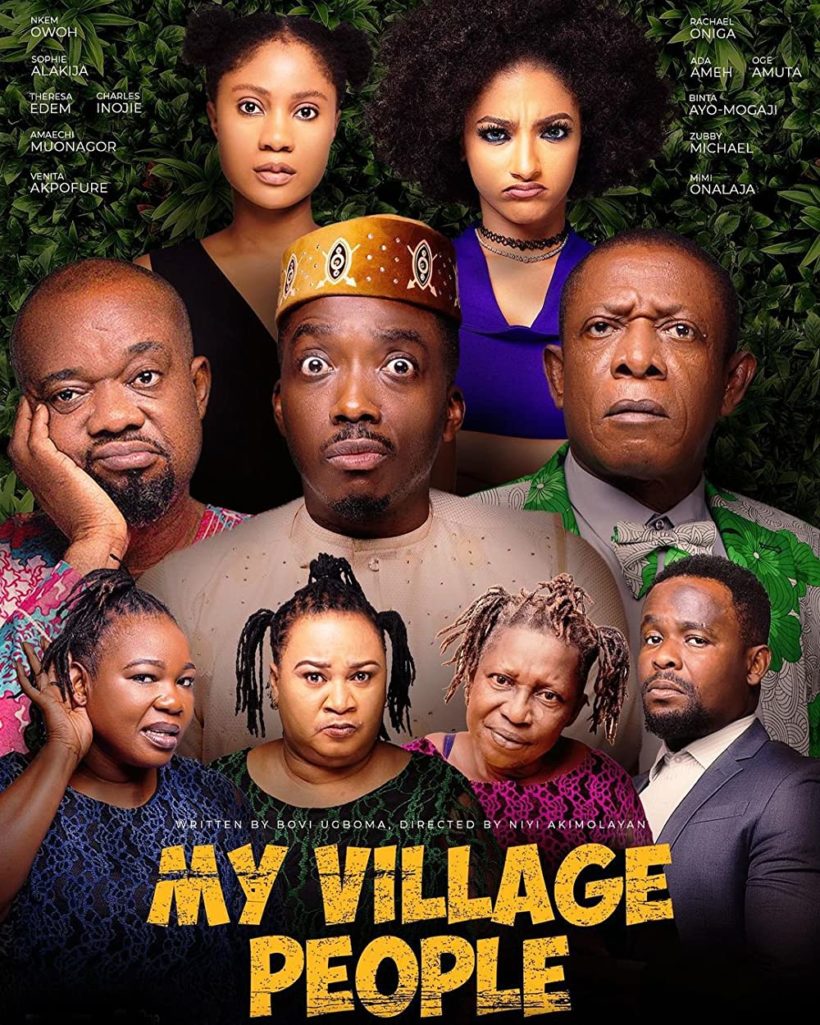 My Village People, written by Bovi Ugboma, is a Nigerian comic thriller. It was directed by Niyi Akinmolayan. The movie's premiere was on Jun. 6, 2021, at the Filmhouse Cinemas, Lagos and the release was on Jun. 11, 2021.
Cast: Ada Ameh, Akah Nnani, Venita Akpofure, Sophie Alakija, and Charles Inojie.
Director: Niyi Akinmolayan
ALSO READ: 10 Must Watch Black Horror Movies On Netflix
Movie Synopsis
The story is about a young man, Prince (Bovi Ugboma), who decides to live a carefree life. His lustful nature leads him right to the middle of a scary love triangle with witches from two different kingdoms fighting over who should be his bride. What happens in the end is simply unexpected. This is probably the scariest African movie on Netflix at the moment.
Movie trailer
#4. Prophetess – Apr. 2, 2022 (Watch Here)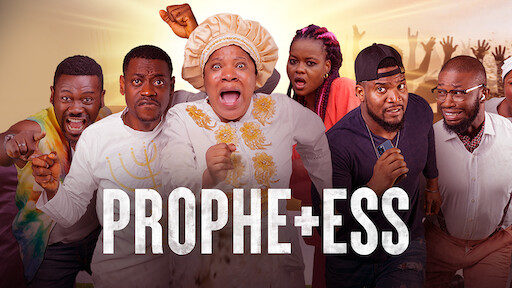 Prophetess is a sports comedy that was released on Apr. 2, 2021. This movie, directed by Niyi Akinmolayan, became a box office success and even received positive reviews from critics.
Cast: Toyin Abraham, Kehinde Bankole, Stan Nze, Waliu Fagbemi, and Deyemi Okanlawon.
Director: Niyi Akinmolayan
Movie Synopsis
After correctly predicting a UEFA championship and other contests while on Instagram Live, Ajoke (Toyin Abraham) becomes an overnight sensation. Her now tested Prophetess status makes her believable and she earns good money from her extraordinary abilities. 
Unfortunately, the tables turn on her when a prediction she had made is interfered with hence putting her life in danger. This is one of the African movies on Netflix that transmits important lessons in a comical way.
Movie trailer
#5. Blood and Water – Release date (Watch Here)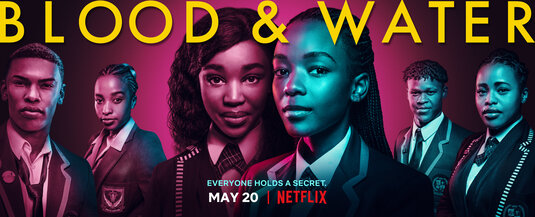 Set in Cape Town, Blood and Water is a teen crime drama. The South African television series has 6 episodes and was produced by Gambit Films. Netflix released this award-winning series on May 20, 2020.
Cast: Ama Qamata, Khosi Ngema, Thabang Molaba, Dillon Windvogel, and Natasha Thahane. 
Director: Nosipho Dumisa
Movie Synopsis
The story depicts the kidnapping of a little girl, Phume, right after birth through a human trafficking network. The little girl was Puleng's (Ama Qamata) sister. Puleng is now a high school student. 
One day, she is invited to Fikile Bhele's (Khosi Ngema) party. Fikile studies in a prestigious school and is a popular athlete. While at the party, a new friend comments on how Puleng and Fikile look alike. Could Fikile be Puleng's long-lost sister Phume?
Movie trailer
#6. Savage Beauty – May 12, 2022 (Watch Here)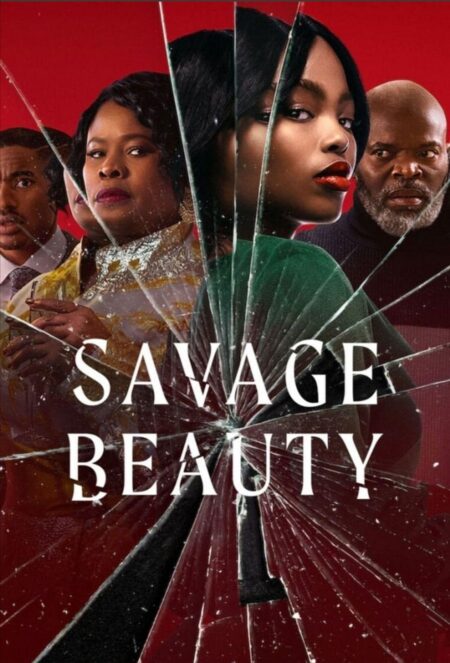 Savage Beauty is a South African series full of drama and vengeance. It depicts the challenges present in the beauty industry which has grown exponentially. It also shows the need for proper rules and regulations in the industry. The 6-episode series was released on May 12, 2022, on Netflix.
Cast: Rosemary Zimu, Dumisani Mbebe, Nthati Moshesh, Angela Sithole, and Jesse Suntele. 
Director: Rea Rangaka
Movie synopsis
Grace and Don Bhengu used a toxic skin whitening beauty product on three helpless and homeless siblings for their tests and analysis. 15 years have passed and the damage caused was catastrophic. Zinhle Manzini (Rosemary Zimu) who survived the ordeal alongside her brother returns for revenge. Will she go through with her plan or will she decide to seek justice?
ALSO READ: 9 Must Watch African Movies On Netflix With Female Directors
Movie trailer
#7. Country Queen – Jul. 15, 2022 (Watch Here)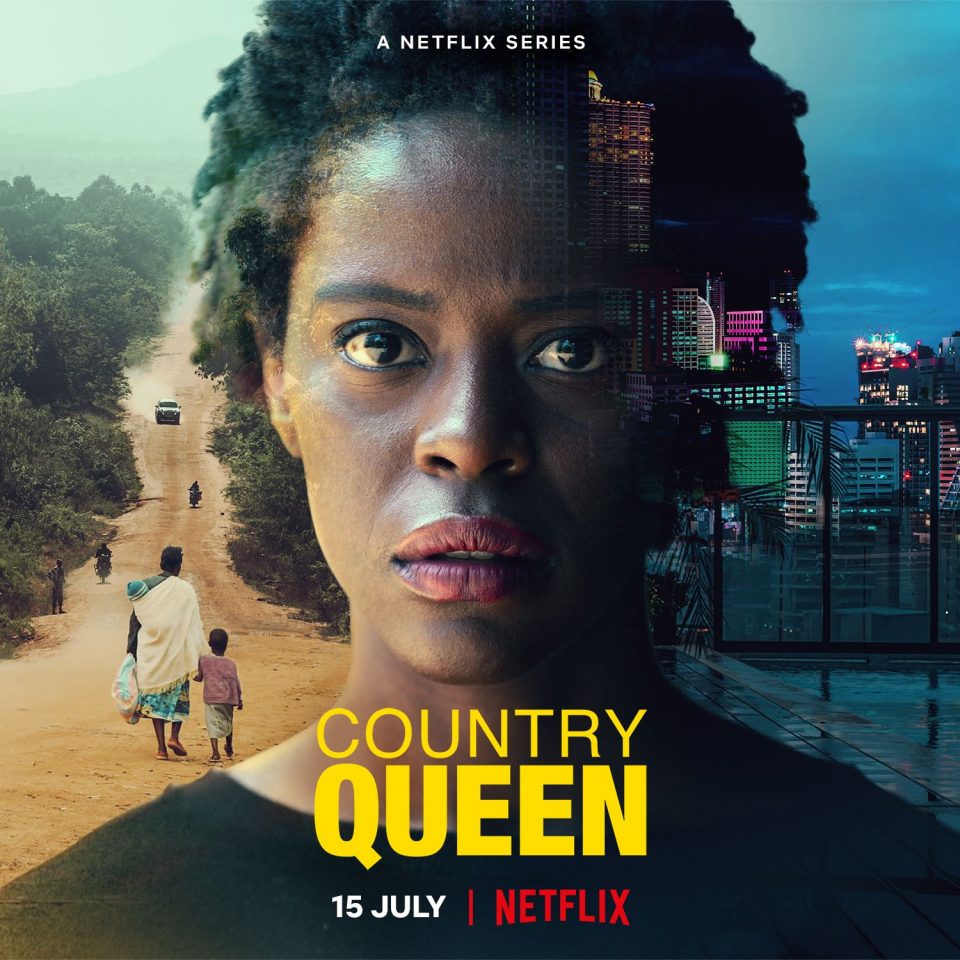 Country Queen is a movie showcasing some of the challenges the local citizens go through while dealing with powerful corporations which interrupt their residences and livelihoods. This family drama released on July 15, 2022, looks at the effects of exploitation, land grabbing, and corruption on families and the entire community.
Cast: Melissa Kiplagat, Melvin Alusa, Nini Wacera, Blessing Lung'Aho, and Sheila Munyiva.
Director(s): Vincent Mbaya, Brian Munene, David "Tosh" Gitonga
Movie synopsis
A young lady who comes from a remote village enjoys life in the big city. Unfortunately, her life is not as smooth as you would expect. She finally decides to go back to the village after a mining company encroaches on her village and threatens its livelihood and way of life. 
She has to deal with her painful past with the Sibala family and save her people at the same time. This is one of the African movies on Netflix that forces multinationals to reconsider the effect of their operations on the lives of the people in their host communities. 
Movie trailer
#8. Jewel – Jul. 8, 2022 (Watch Here)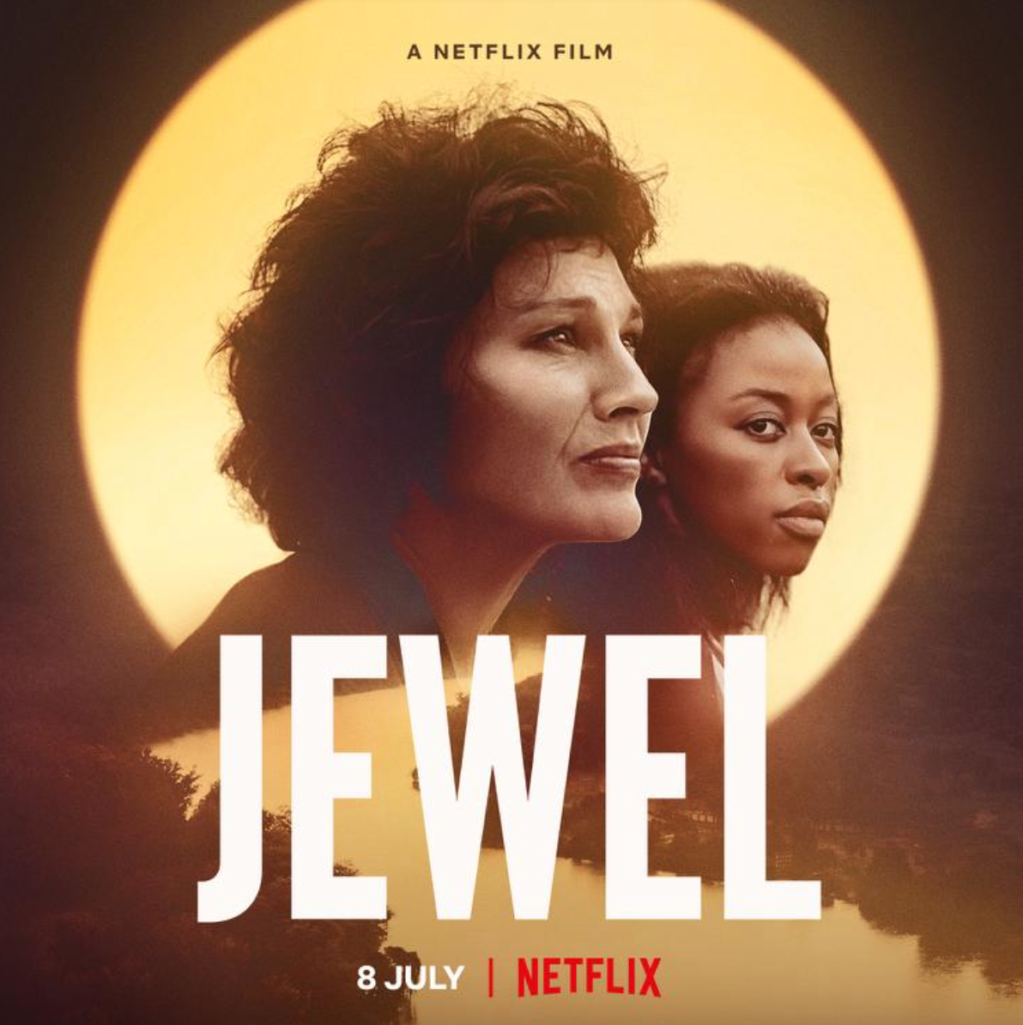 Jewel takes us down the memory lanes to a South African township, Sharpeville, whose residents were mostly Black people. In March 1960, police fired and brutally killed and wounded 250 people in what is famously known as the Sharpeville massacre. It was one of the worst apartheid demonstrations. The movie was released on July 8, 2022.
Cast: Michelle Botes, Desmond Dube, Robert Whitehead, Connie Chiume, and Sandile Mahlangu. 
Director: Adze Ugah
Movie synopsis
The story starts with a showcase of the green countryside sceneries and gives a short history of South Africa's apartheid regime. It then revolves around a photographer from Cape Town and a local woman. They soon become friends and discover that they share a lot of past moments that they are not aware of. The story has numerous flashbacks which bring the past back to life.
Movie trailer
#9. Kedibone – May 27, 2022 (Watch Here)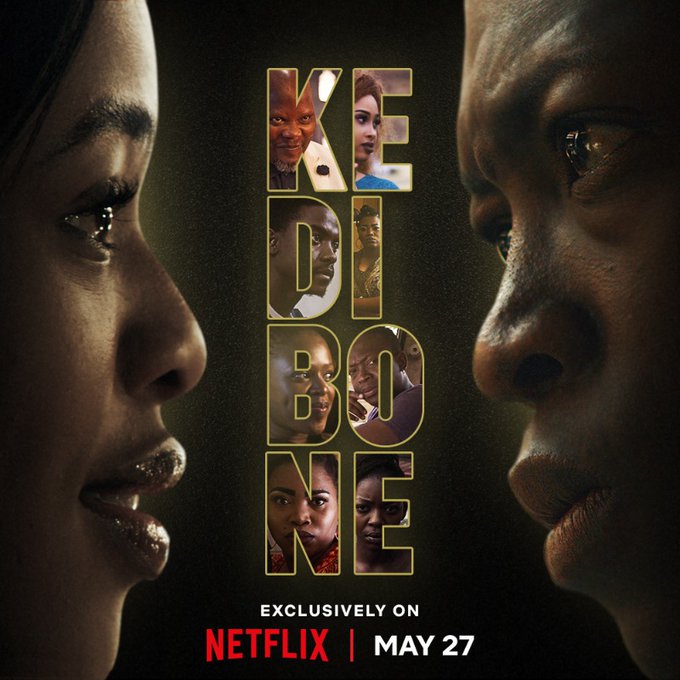 Kedibone is a story of love, choices, dreams, betrayal, and loss. The movie was released on May 27, 2022, exclusively on Netflix.
Cast: Natasha Thahane, Wright Ngubeni, Kenneth Nkosi, Busisiwe Mtshali, and Thabo Malema.
Director: Thomas Gumede
Movie Synopsis
In this story, Natasha Thahane (Kedibone) is looking forward to finishing her secondary school education and finally heading to Johannesburg University. At the university, she will get the golden opportunity to study acting-her dream course.
Her boyfriend, Wright Ngubeni (Mrembula) sacrifices all his inheritance just to see her through tertiary education. However, she is torn between living life in the township and on the luxurious streets of Johannesburg.
Movie trailer
#10. The Ghost And The Tout Too – Sep. 10, 2021 (Watch Here)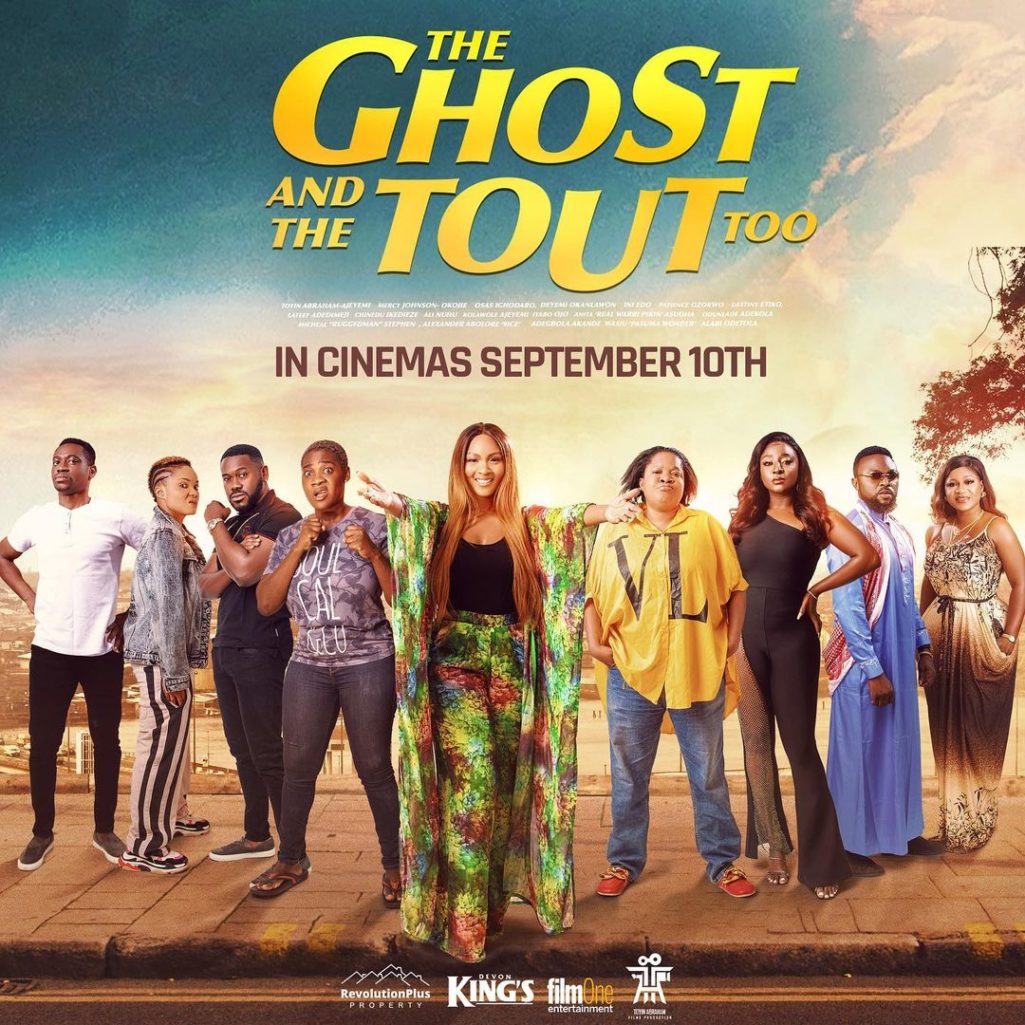 The Ghost and the Tout Too is a sequel to The Ghost and the Tout made in 2018 which was a great success. The Ghost and The Tout Too is set to be released on Sep. 10, 2021. The movie perfectly fits into the comedy, fantasy, and drama genres.
Cast: Deyemi Okanlawon, Mercy Johnson Okojie, Patience Ozokwor, Osas Ighodaro, and Ini Edo.  
Director: Michael Akinrogunde
Movie synopsis
This is a story of a young woman who was brought up in a ghetto and is a local tout. She has an extraordinary ability to see ghosts. However, she decides to let go of that ability and lead a normal life. A dilemma arises when a rich lady in a coma needs her help to recover before seven days are over. Will she agree to offer a helping hand? Count ten really hilarious African movies on Netflix and The Ghost and the Tout Too should make the list.
Movie trailer
Conclusion
Analysts predict that by 2027, there will be more than 13 million SVOD subscribers in sub-Saharan Africa alone. This will eventually lead to a better movie budget for more professionally done movies. 
ALSO READ: All You Need To Know About The New South African Netflix Series, JIVA!
One thing is clear, the quality of the current African movies on Netflix shows great improvement in scripting and production compared to what it used to be a decade ago. This shows that Africa is not short of talents. Rather, they are only limited by resources.
Another interesting feature of having African movies on Netflix is that they help to propagate African languages across the globe. This is also a way of preserving indigenous African languages, some of which are on the brink of extinction. It is time for Africa to tell her own stories in her own words.