Afrosapeur Spotlight: What Do You Know About Liberia Rising Star Jaredo?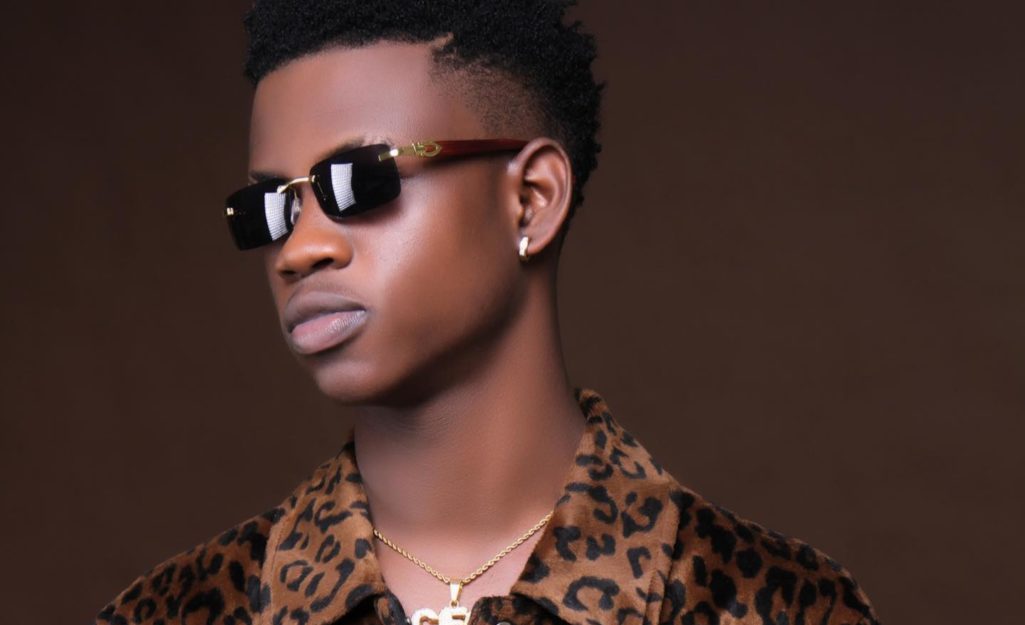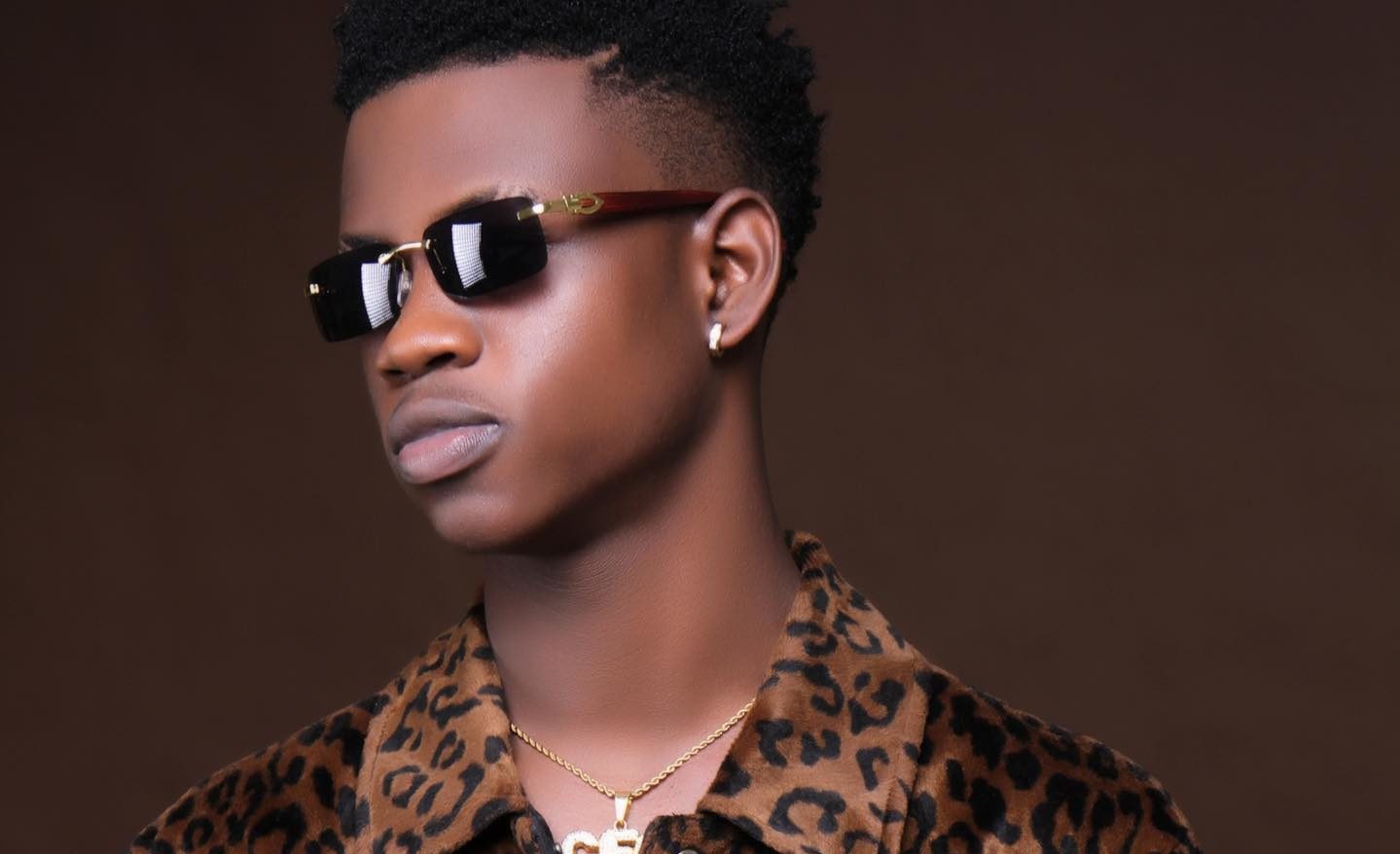 Is the name Jaredo unfamiliar to you? Then you are not alone, as our Afrosapeur Spotlight is shining on a brilliant young Liberian musician who only appeared on the scene 4 years ago. Outstandingly he has already been the recipient of several music nominations.
Moreover, he won the MTN Liberia Music Award for Collaboration/ Afro-pop Artiste of the Year in 2019. This Afro-pop singer, songwriter, and rapper is also known for his bold colorful style. Here are more tantalizing tidbits about this emerging young artiste.
The growing popularity of Afro-pop music on the Global Platform
Afro-pop is one of the sounds from Africa that is attracting global attention. It is gaining popularity more and more as the masses listen to it through streaming and social media platforms. The term ''Afro-pop'' refers to African contemporary music that originated with the legendary musician Fela Kuti.
It is a blend of rhythms that incorporate hip-hop, dancehall, and traditional African music. Fela Kuti's music also carries hints of jazz and funk vibes. Should Jaredo's star continue to rise, he will join the ranks of Afro-pop superstars such as Tiwa Savage, Wiz kid, Femi Kuti, Burna Boy, and Yemi Alade.
Jaredo shares his formula for success
In November 2020, Jaredo embarked on a promotional tour of Ghana. Whilst he was there, he lamented on the lack of ambition on the part of Ghanaian musicians. That is to say, although they release popular songs, they do little to promote their brands and establish their reputations. Consequently, it hinders them from attaining global recognition. In addition, David Mawuli of Pulse.com quotes him as saying:
"I feel like a musician is a missionary. Music is a mission, and every musician owes it to the profession to carry his message to the world. To me, your gift cannot only be limited to the people of your house. You must dream bigger dreams. You must see the big picture. If there is a price to pay, you must do it. We can't be lazy and be happy".
How old is Jaredo?
Jaredo was born Christopher Kiyembe on August 27, 2002, therefore, he is 19 years old. His parents are Mr. and Mrs. Francois Lubutu Bweyevanga and he was raised in Monrovia, Liberia. He attended the Action Faith Institute Philadelphia School System. Jaredo began singing as a young boy, and he thrilled his listeners by singing in an English dialect known as 'Koloqua'.
How did Jaredo's career begin?
Jaredo's talent and passion for singing was no mere childish whim. Therefore, in 2017, he signed a 10-year deal with the Liberian ''Sounds of Greatness'' (SOG) label.  Firstly, he released a single entitled 'Wait for You'' which marked his launch into the music arena. The song was a hit, and he became the youngest hit artist in Liberia.
His second single ''Nobody'' was an even greater hit and it rose to the top of the charts. Moreover, it received a nomination from MTN Liberia for song of the year. His latest release is ''Joana'' which he describes as a ''feel good'' song.  It is in line with his nickname ''sugar kid''.
Jaredo – a trend-setting Star
As Afro-pop music evolves, so do the fashion trends of the leading stars. There is a youthful breed of celebrities that subscribe to street fashion. Jaredo makes a fashion statement every time he steps into the limelight. He favors hip-hop fashion that is unique and eye-catching. His style is fresh, youthful, and topped by his signature dreadlocks.  Here are some of his best looks:
Bold, Brave Hues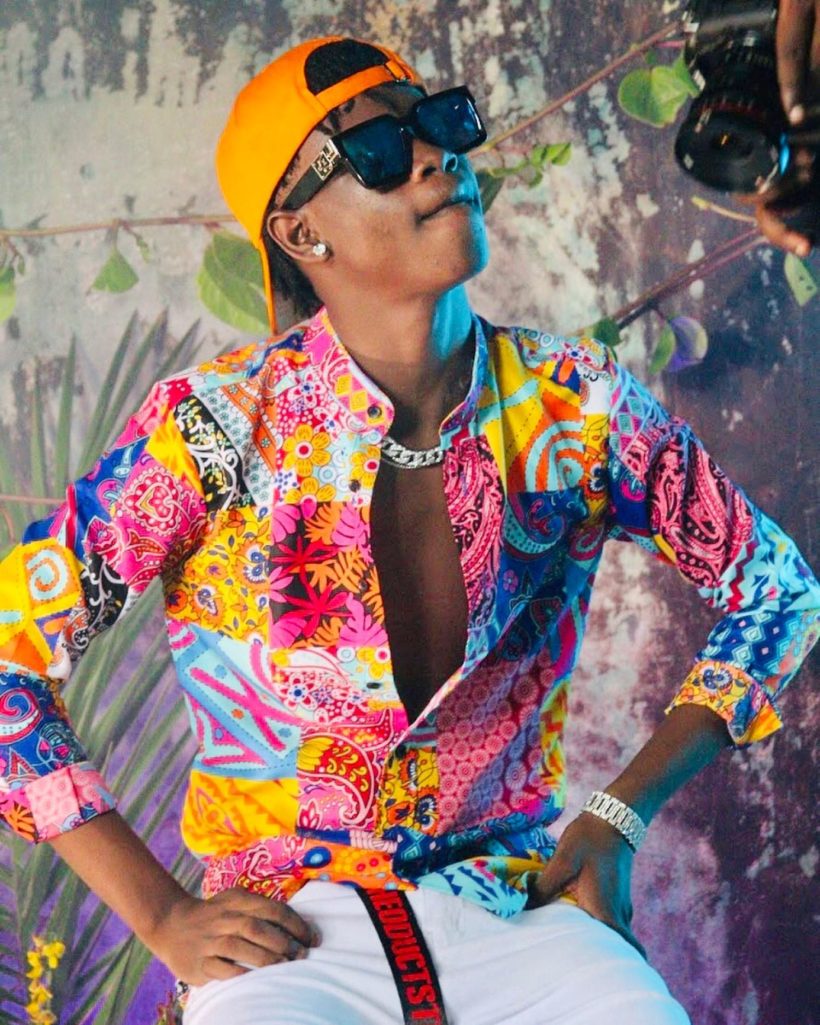 A dominant feature of street fashion is the big bold colors, full of positive energy. Jaredo is in a flashy shirt sprinkled with shades of pink, blue and yellow. It has a narrow Chinese collar, and he pairs it with crisp white trousers.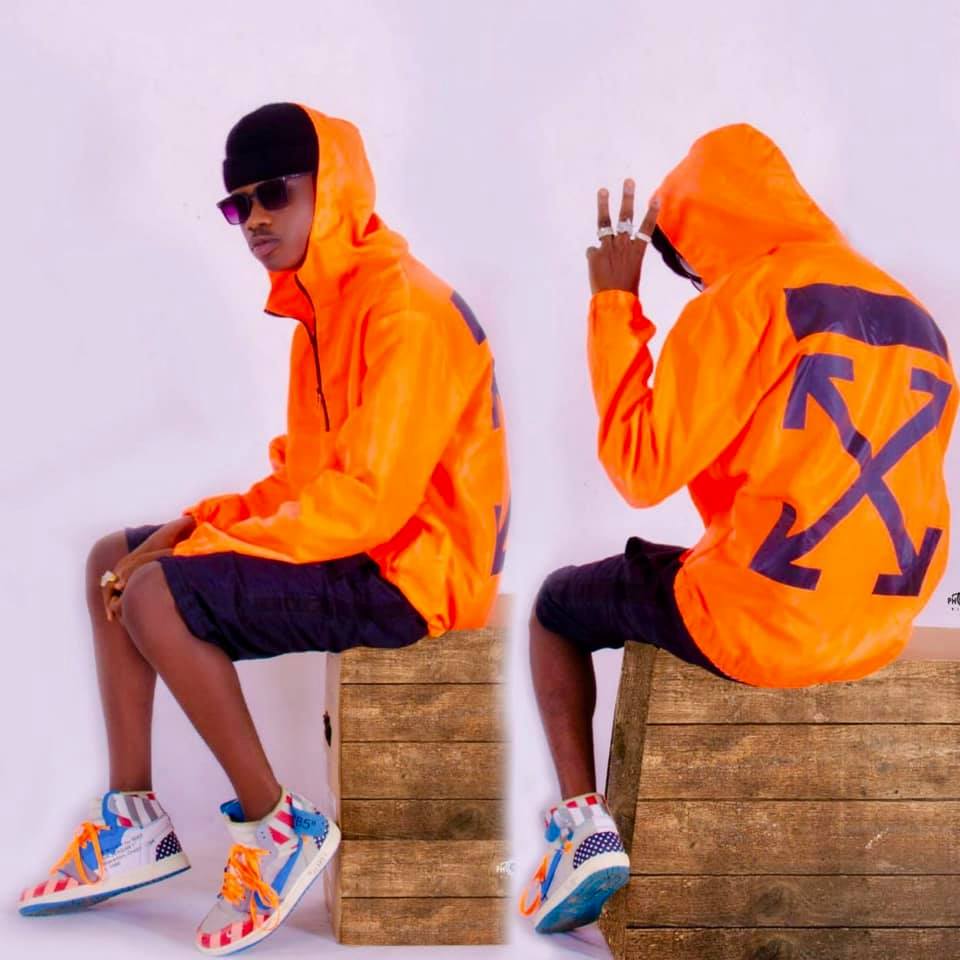 Hoodies are popular with rappers, and the artist rocks a sunny orange hoodie with a distinctive graphic print at the back. He accessorizes it with snazzy bright-colored trainers.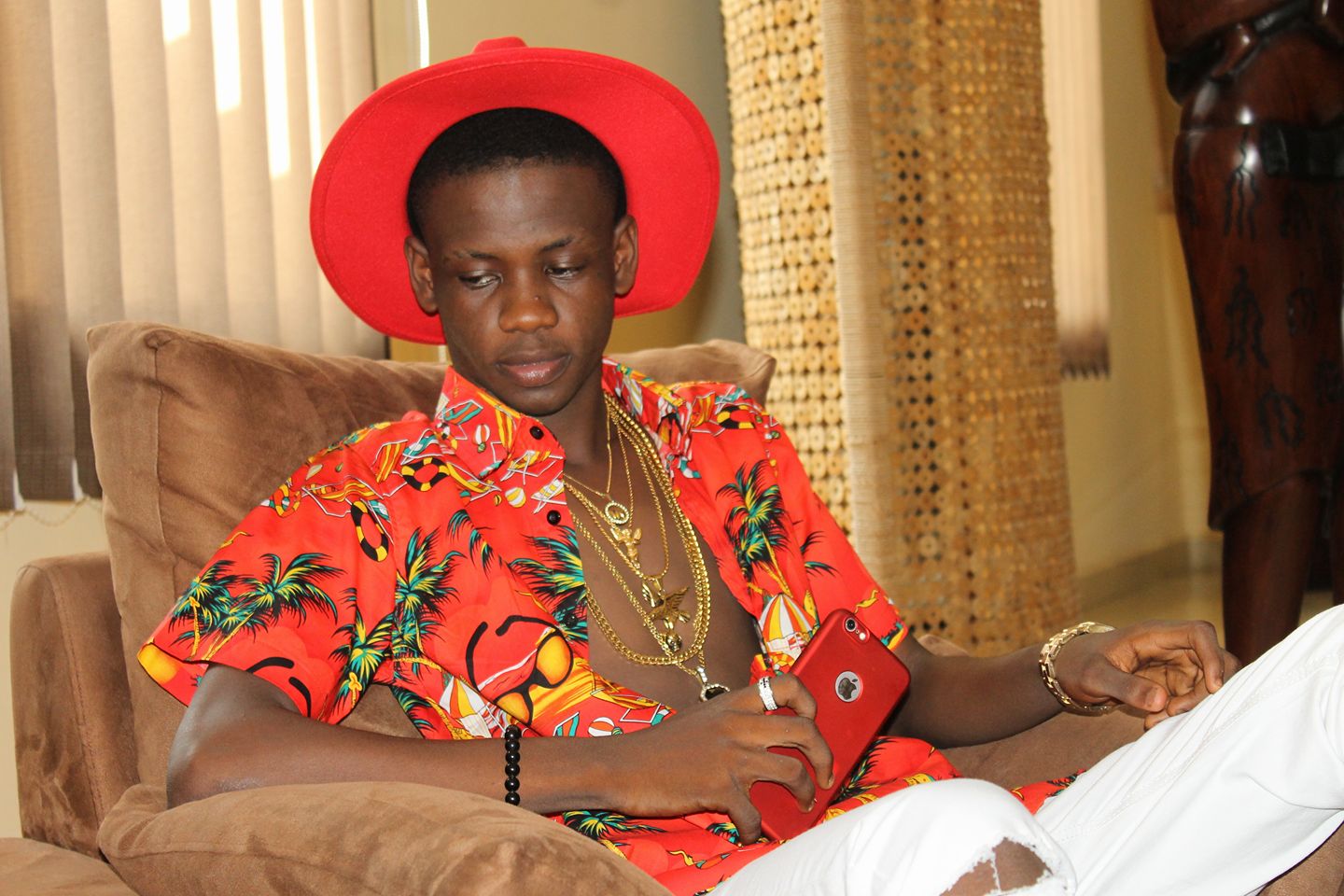 There is an African tropical vibe about this bright-colored number. The print on the fabric comprises jolly palm trees and beach scenes. The profusion of chains underscores the importance of accessories in streetwear.
Looking Suave in Black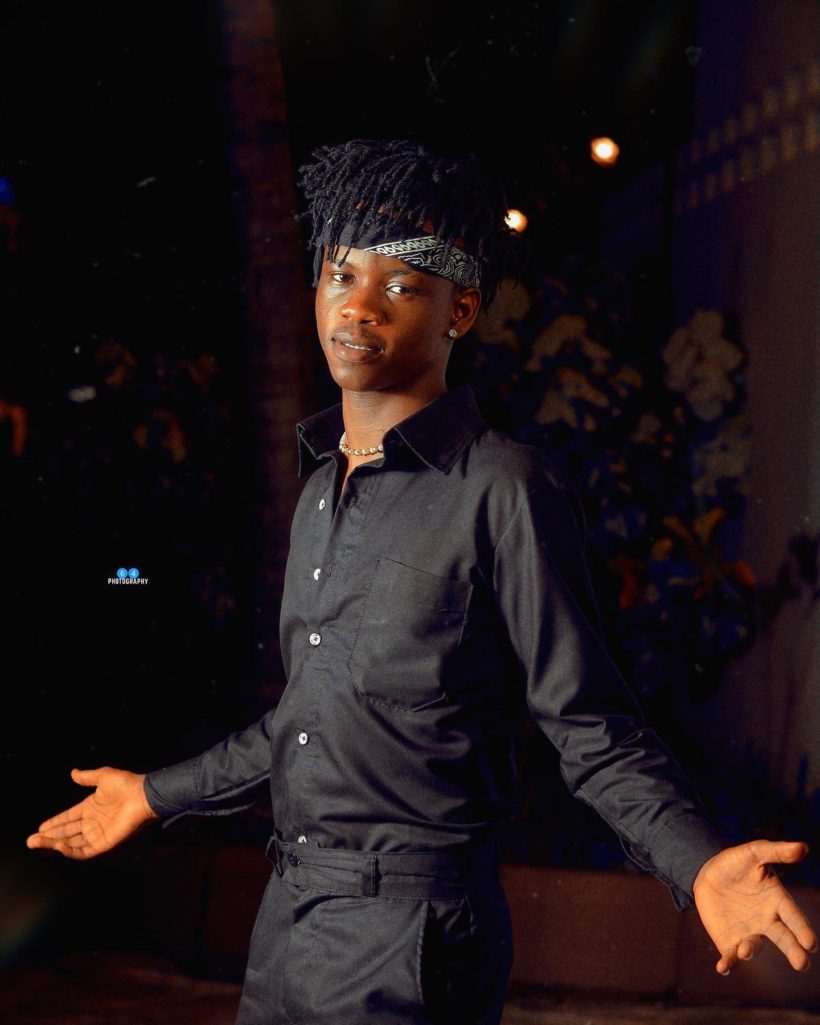 Jaredo is looking unusually subdued in this charcoal ensemble. The dark color gives him a confident, polished, and minimalist look and he teams it with the iconic bandana.
Scarlet Splendor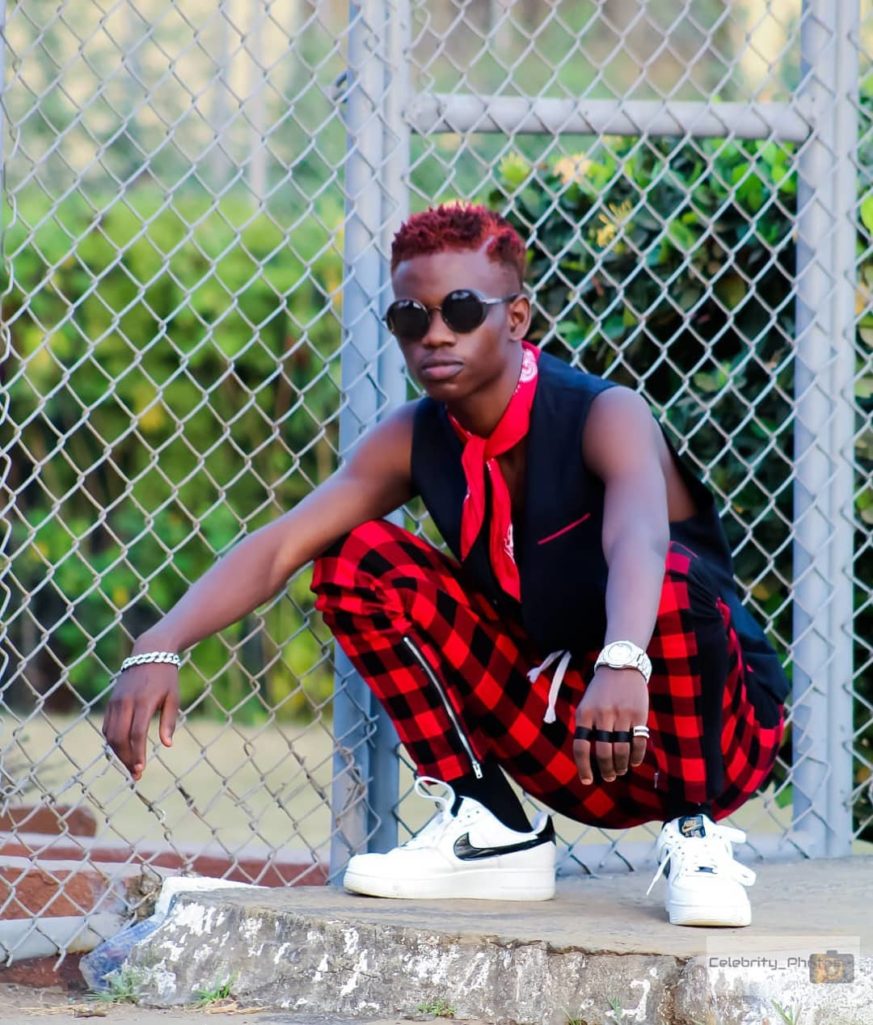 Bandanas are another component of hip-hop fashion, and the artiste creates continuity and harmony from the top of his red-colored dreads right down to the edgy checked pants.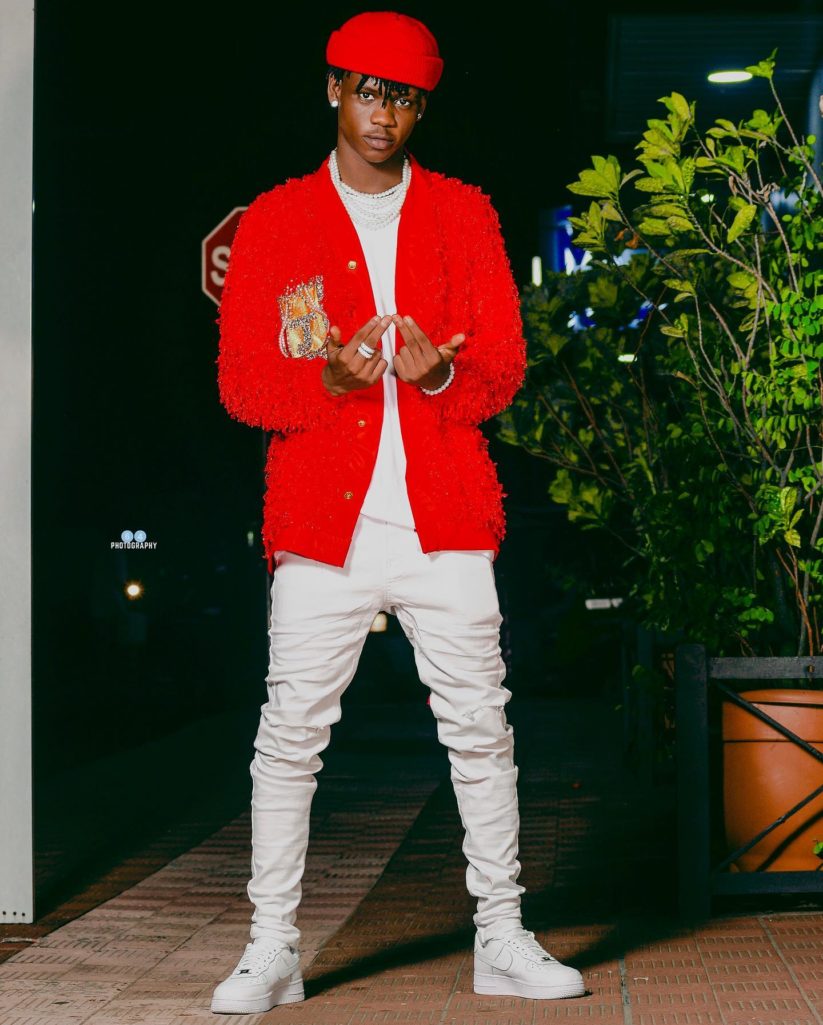 This is an ultra-cool, urban look. By blending pure white tones with brilliant red, Jaredo achieves a look that is effortless and clean.
Casual Tones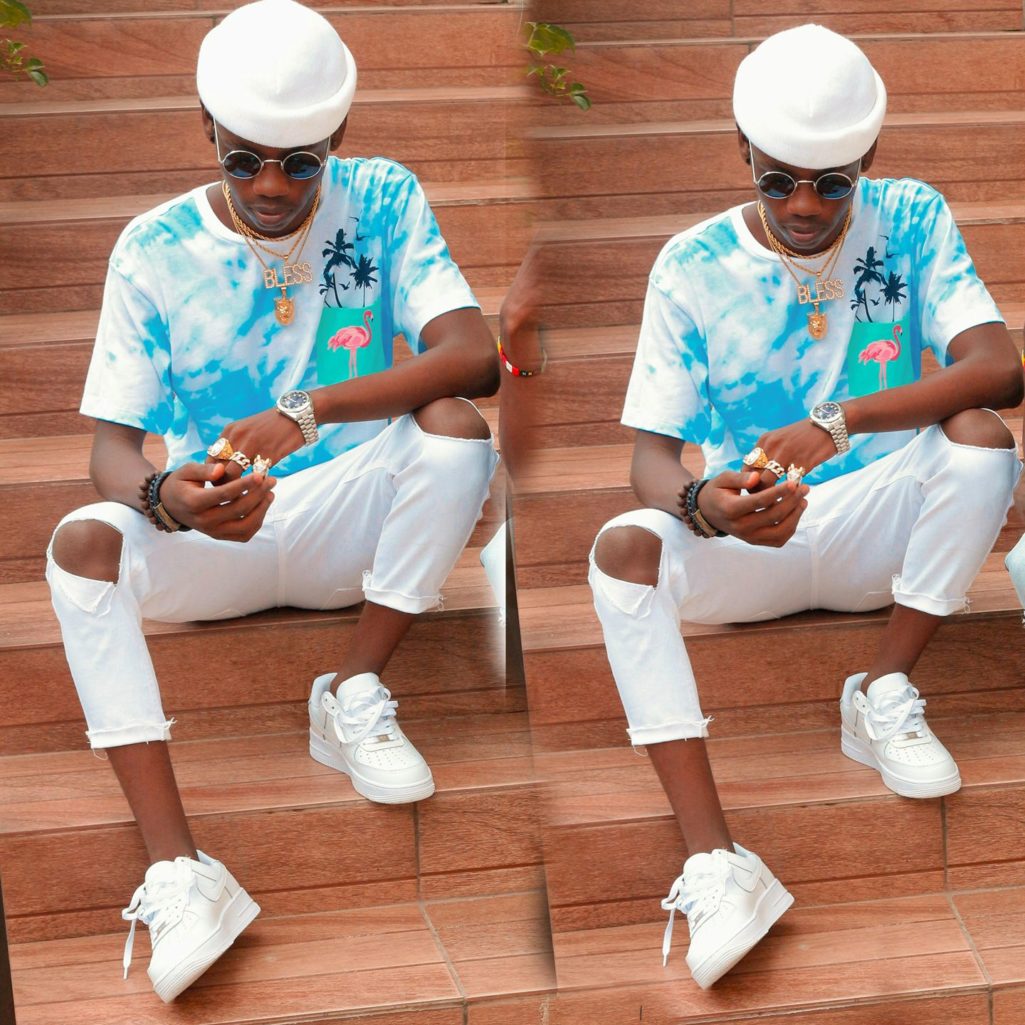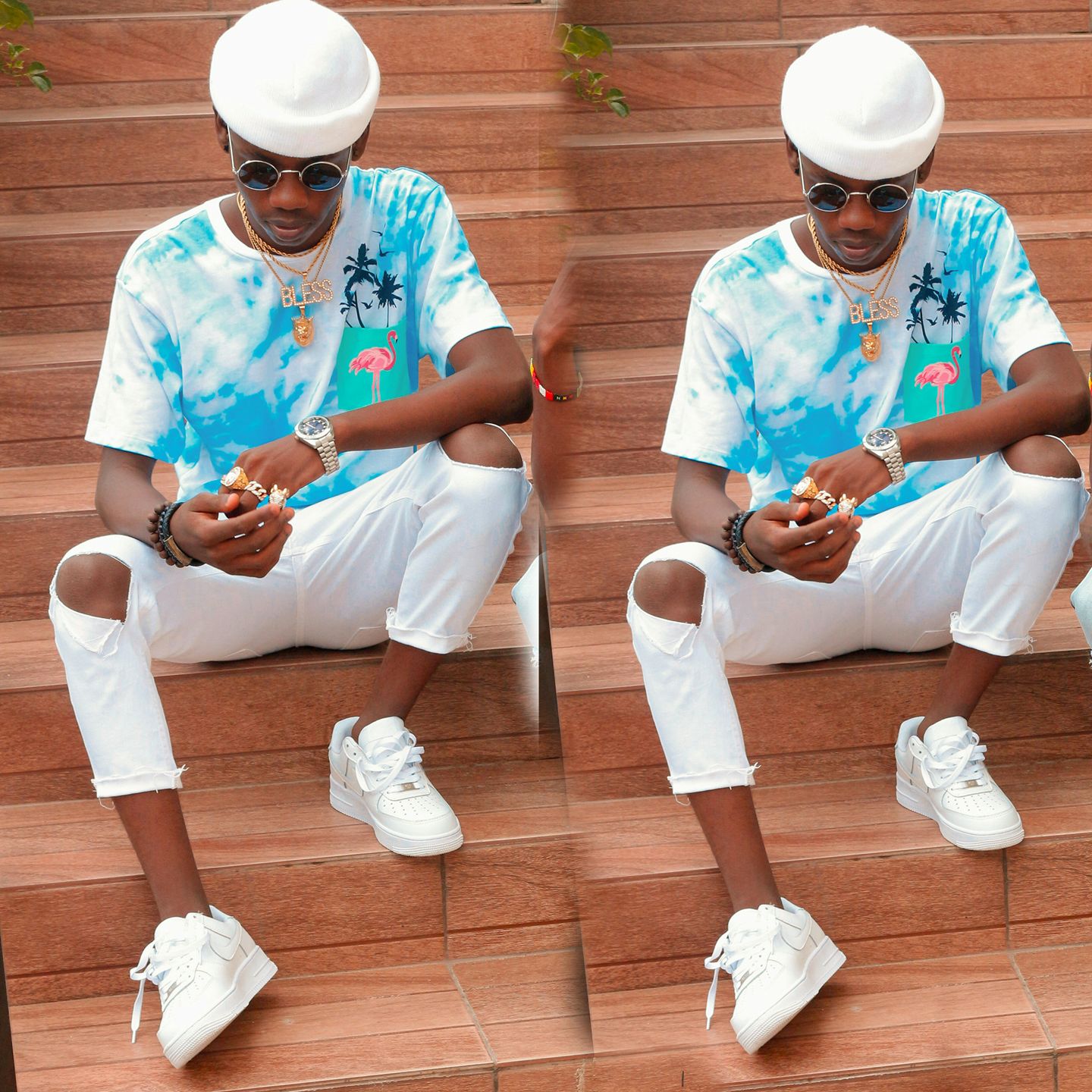 Street fashion is all about baggy tee shirts and catchy prints. The singer is in a sky blue and white tee shirt with a tropical motif at one corner. He pairs it with his favorite white chinos, matching trainers, and collection of trendy chains.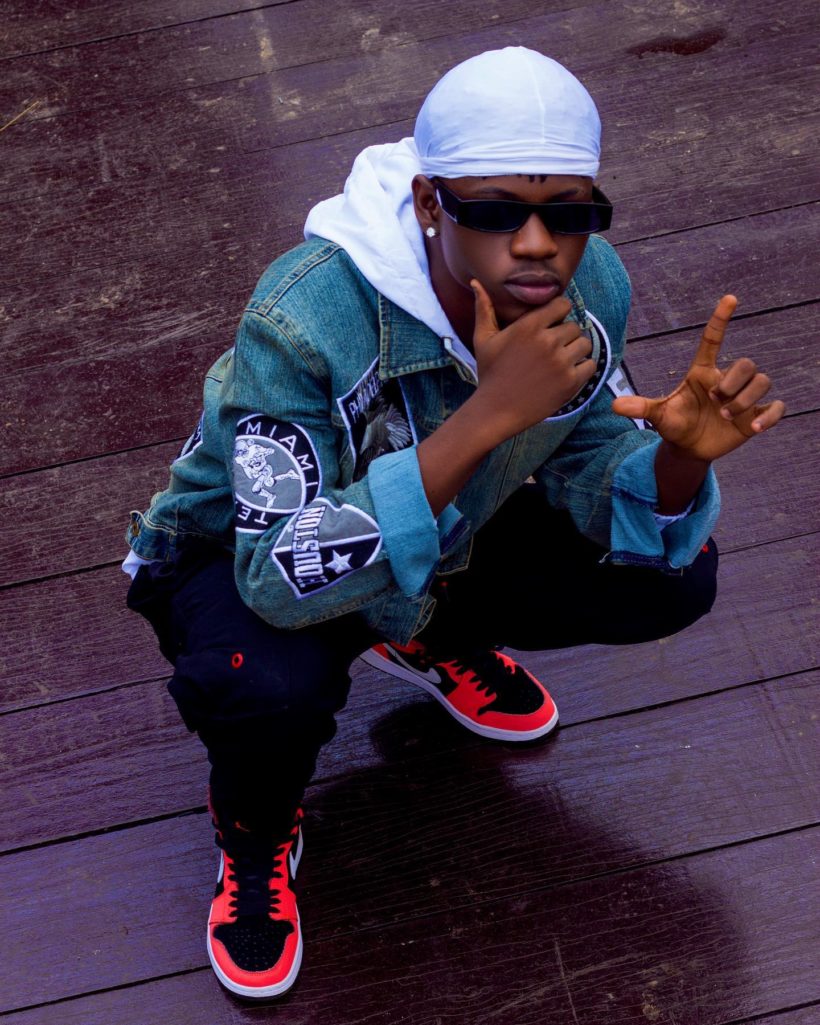 Denim is an essential part of hip-hop fashion, and this stylish denim jacket has a white hood and matching cap. The artiste pairs it with a pair of cargo pants and a pair of bright-hued trainers.
Cool Vibes from Jaredo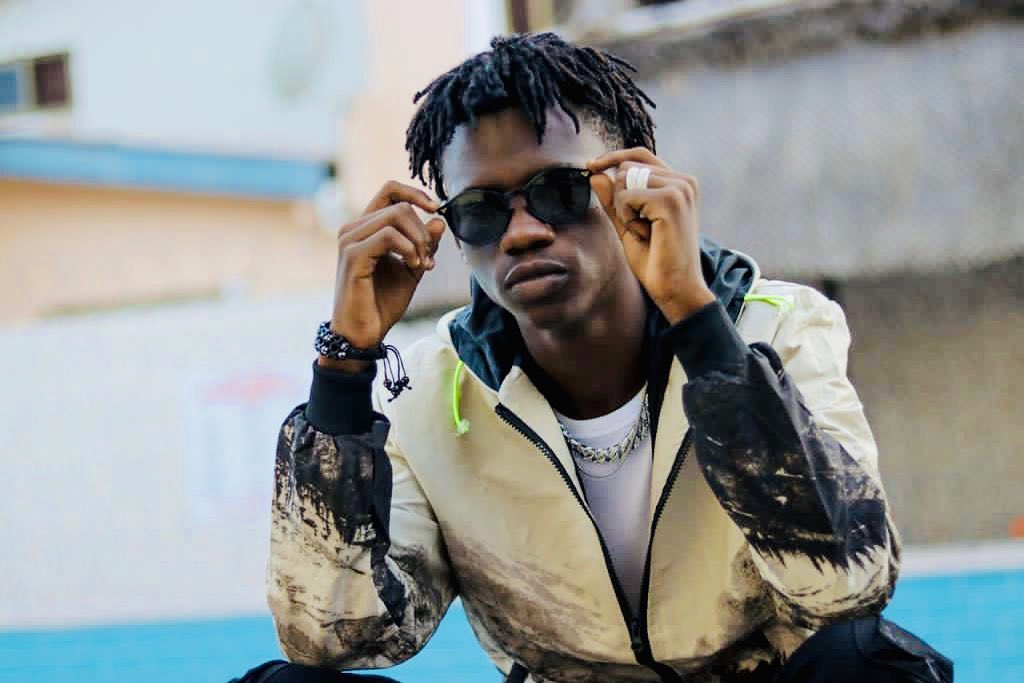 Jaredo looks every inch the star in this eye-catching bomber jacket with a tie and dye pattern. He rocks his signature dreadlocks and wears a chunky silver chain around his neck.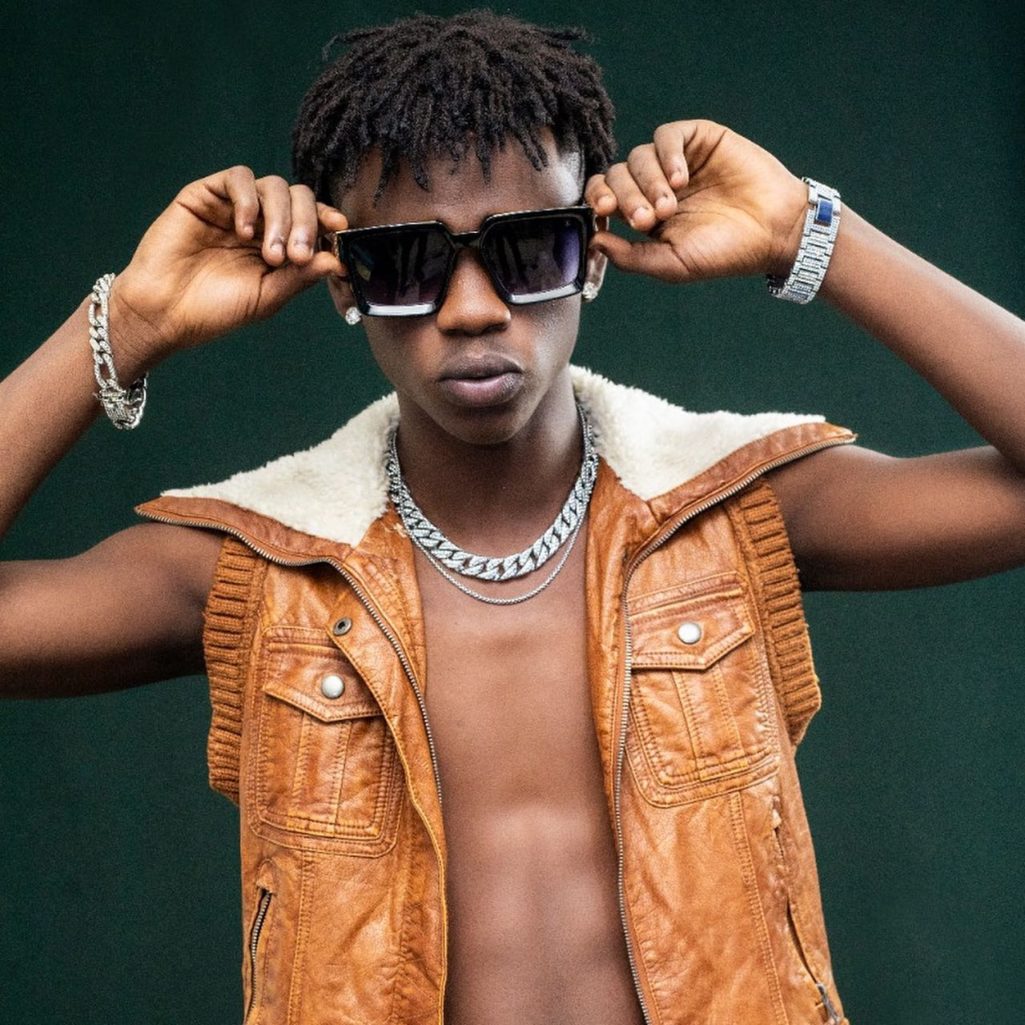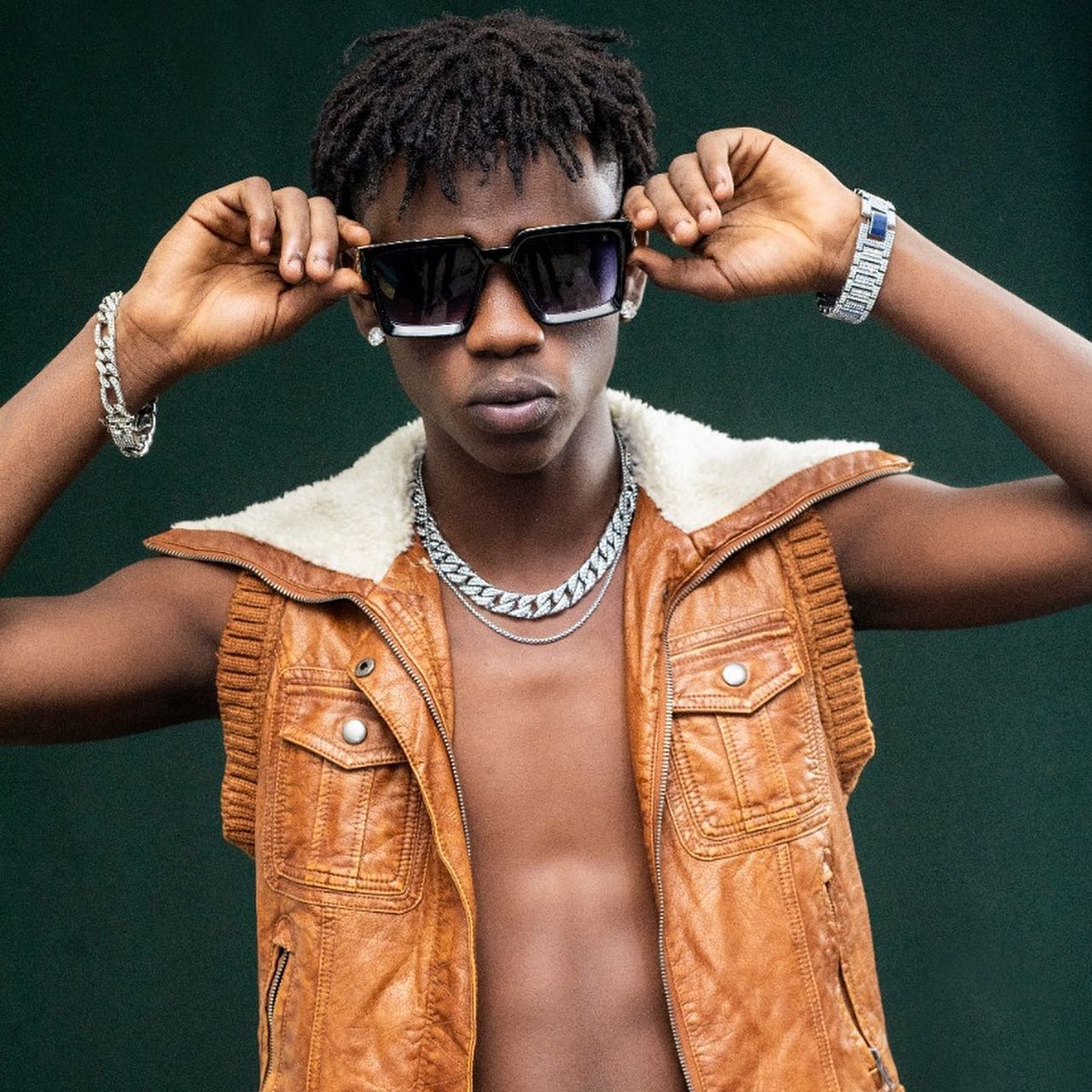 Dreadlocks are popular with Afro-pop artists as it is a celebration of their African heritage. In this freestyle look, Jaredo is in an earth-colored leather sleeveless jacket with a sheepskin collar. He accessorizes it with hip sunglasses and bold silver chains.
The Leather Look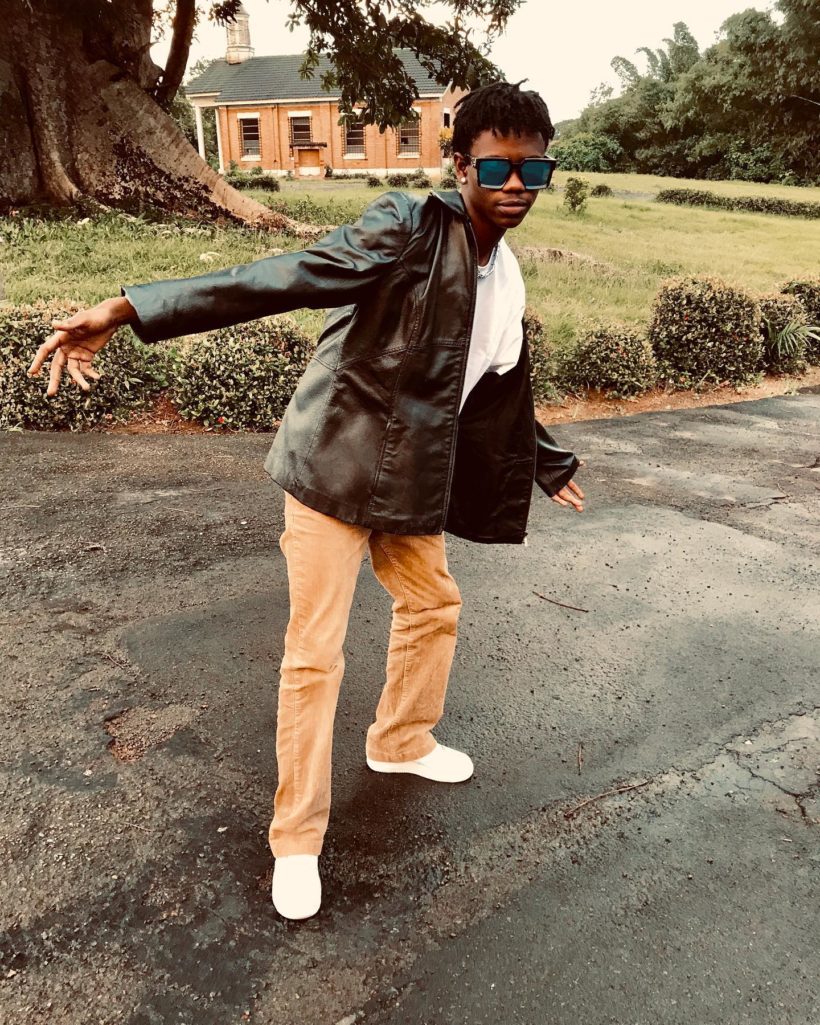 This is clean street style at its best. You cannot go wrong with a well-cut black leather jacket paired with cinnamon trousers and a plain white tee shirt. This is a versatile, laid-back look that fits any occasion.
Conclusion
Jaredo has exceptional talent. Few 20-year-olds have achieved the level of success that he has.  According to PlusLiberia, the entertainment blog, what gives him an edge over other celebrities is:
"He writes his own songs, records his own vocals, premixes it, dresses well, humble and good stage
His name is JA-REDO. A name that is so relevant in the industry a lot these days."