Afrosapeur Spotlight: The Controversial Life of Saad Lamjarred
Our Afrosapeur spotlight is on Saad Lamjarred, the Moroccan star whose music has revolutionized pop music in the Arab world. When this musical genius releases a hit, it trends for months on the Arab charts. Lamjarred received YouTube's Diamond Button award in June 2020 when his YouTube channel hit over 10 million subscribers. He was the first Arab African singer to receive this accolade.
Moreover, by the end of 2020, he had over 15.5 million followers on social media platforms. Lamjarred is not only a popular Moroccan pop star, but he is also an actor, dancer, and songwriter. In addition, he is a trendsetter with a unique, bold, fashion sense. This article relates his successes and how these have been marred by the controversies he has been embroiled in.
Saad Lamjarred's Concert Cancelled in Egypt
In 2020, when concert organizers released news of an upcoming Lamjarred concert in Egypt, there was an outcry. The hashtag #cancelcairoshow started trending on social media. This was in the light of his 3 arrests on rape charges; one in the United States and two in France. Although Lamjarred denied all three charges, and the first two were dismissed, this is what one Twitter user Rosaline Elbay had to say as reported by Al-Arabiya,
"When you platform men like this, you tell every woman in your cast, crew, and audience that her life and safety don't matter,"
Nadeen Ashraf who is behind the Instagram account 'Assault Police' further said,
"The company should have conducted research on the singer before inviting him to Egypt since we are now having a #MeToo moment and are calling for eliminating violence against women."
Due to the backlash over the rape allegations, all adverts and online ticket sales for the show were taken down and the concert was canceled.
The Rape Allegations against him
Lamjarred's problems began when he was in New York in 2010. A woman accused him of battery and rape. He skipped bail and fled from the United States, and later the charges were dropped. In 2016, a French-Moroccan woman filed a report with the police alleging assault by Lamjarred. However, due to pressure from her family, she withdrew the complaint.
Thereafter, in 2016 Lamjarred once again faced a rape charge, this time in France and he spent 6 months in jail. He went back to jail in 2018 when a second woman in the same country accused him of similar charges, but was later released on a hefty bail, estimated at about $180,000.
Support from Adoring Fans
Interestingly, fans across the Arab world supported Lamjarred. They went to the extent of starting a hashtag that became the fourth most popular on Twitter. The fans claimed that the star was a victim of plots designed to bring him down. In fact, the Moroccan king picked up the tab for his legal fees for his first arrest in France and appointed the renowned criminal defense lawyer Éric Dupond-Moretti to defend him.
Resounding Silence from his fellow Celebrities
Whereas Lamjarred's fellow celebrities were behind him when he was first arrested, there was a resounding silence after his second arrest. The famous actress Hend Sabry tweeted,
"I was one of the people who ruled out the first accusation, but the repetition killed any doubt. This young man is mocking himself and his audience and does not deserve to be a star or an example to anyone."
What sort of Upbringing did Saad Lamjarred have?
Lamjarred was born into an artistic family. His father is a Moroccan classical singer, and his mother an actress and comedian. Lamjarred had an interest in music from an early age. He sang and played the piano as a child. This interest led him to join the Conservatory of Music in Rabat. After he finished his studies, he moved to the United States in 2001. This exposed him to Western music and helped shape his iconic style.
What is Saad Lamjarred's net worth?
Saad Lamjarred's net worth is unclear as available figures range from $5-$10million. Much as the singer had a successful stint in the TV drama Ahlam Nassim, the bulk of his income comes from music. In 2015 he received recognition from the Guinness Book of World Records for his music video for the song'LM3ALLEM'. It had 100 million views on YouTube within 3 months.
 Saad Lamjarred's Style
The musician favors contemporary, trendy designs. However, there are often traditional touches in the form of the Fez (felt hat) that he wears, loose tunic shirts, and cotton kaftans. Here are some examples.
Traditional Vibes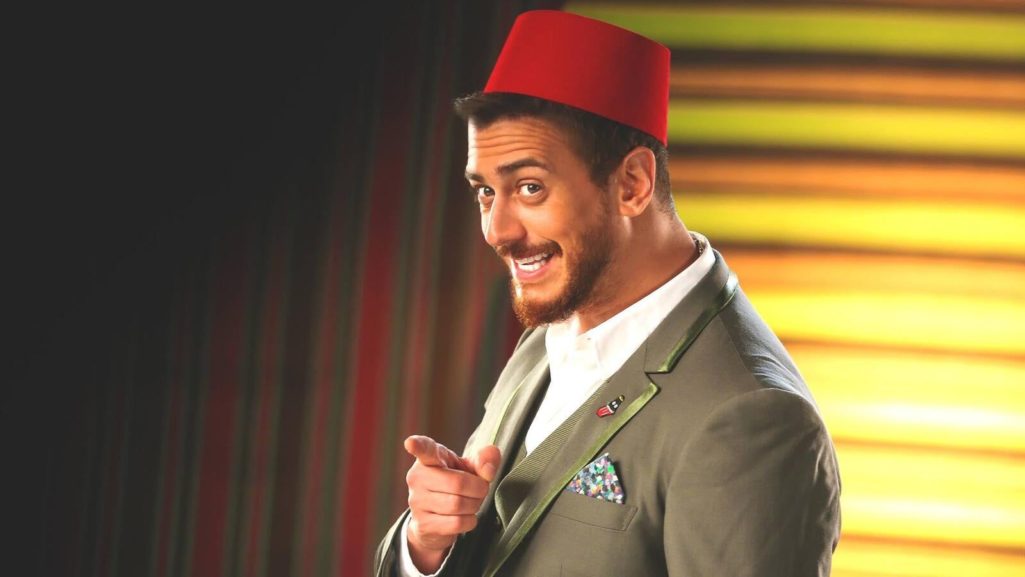 The red conical felt hat that Lamjarred is wearing is known as Fez. The hat has a historical significance and it is named after the Moroccan city of Fez. These hats were popular during the Ottoman period in the country.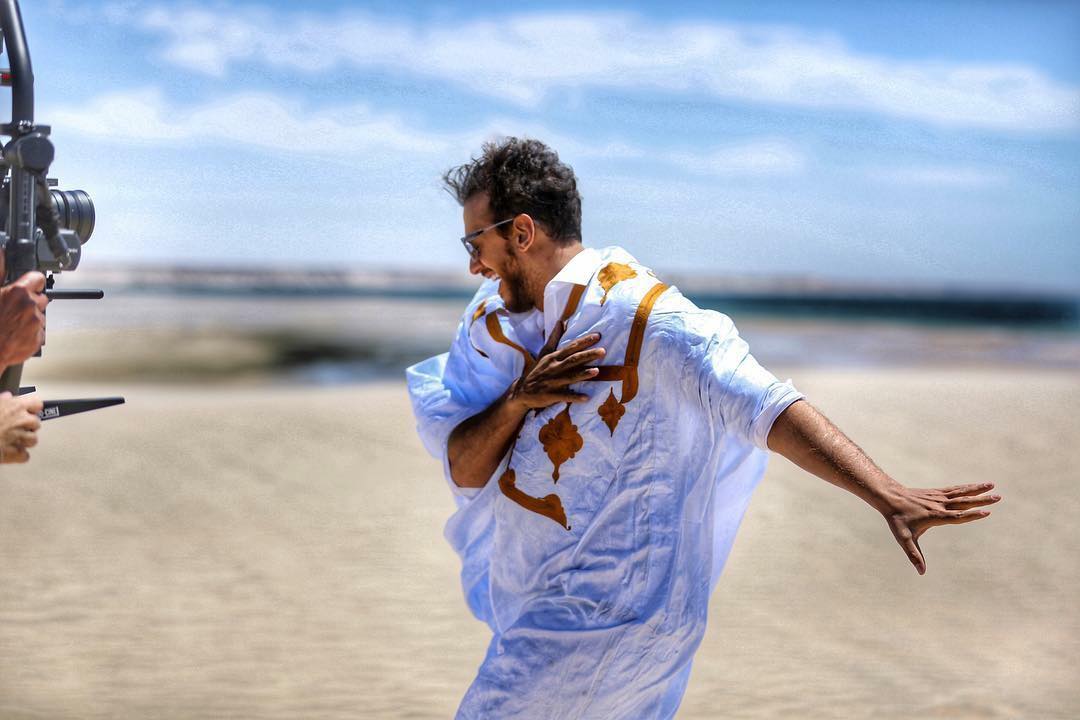 This is a traditional loose-fitting garment crafted out of crisp cool linen. It has bold copper embroidery around the shoulders and neckline and is perfect for the hot summer days in Northern Africa.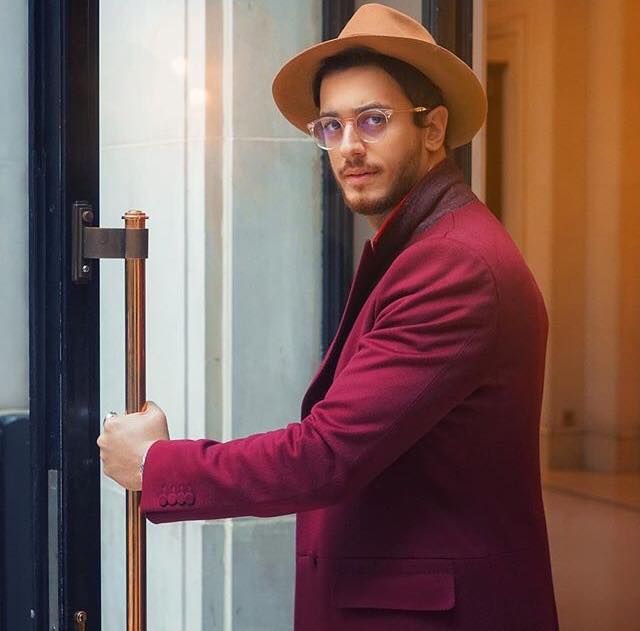 The singer is looking dapper in a relaxed-fit maroon blazer. The addition of a cashmere fedora is just the right accessory to round off this stylish look.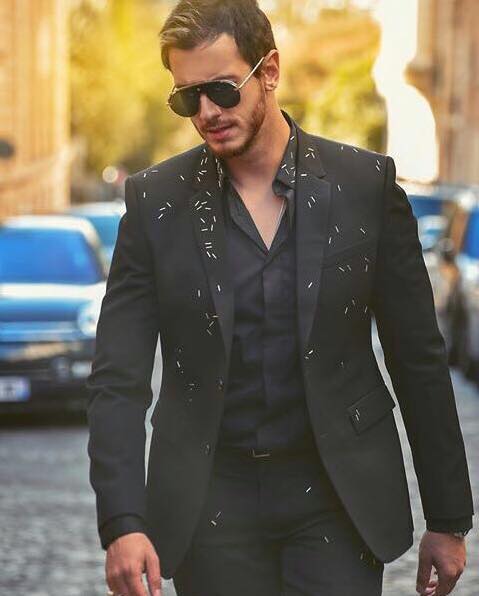 Black is the color of power and sophistication, and Lamjarred is looking immaculate in this well-tailored black suit. He boldly matches it with a black shirt.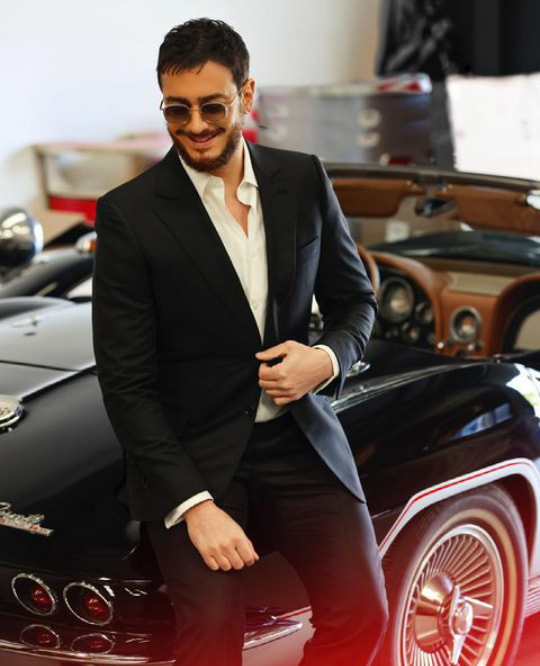 The singer is once again looking severe and business-like. However, this time he breaks the sooty look with a crisp, snow-white shirt for a snazzy vibe.
Saad Lamjarred Rocking the Smart Casual Look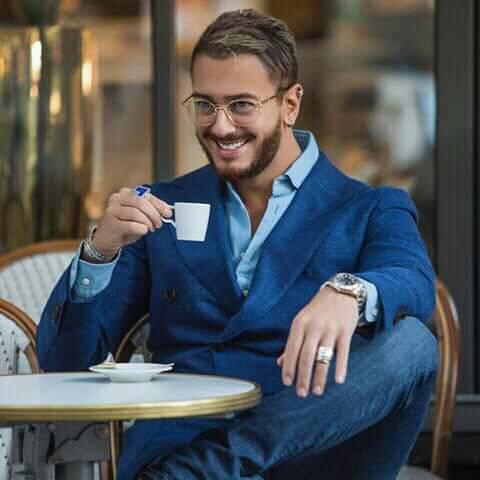 Saad Lamjarred combines different shades of blue to attain a trendy smart casual look. The royal blue blazer has an excellent cut, and it is well-matched with a casual pair of jeans in a similar shade. A pale blue shirt adds just the right finishing touch.
Nailing the Casual Look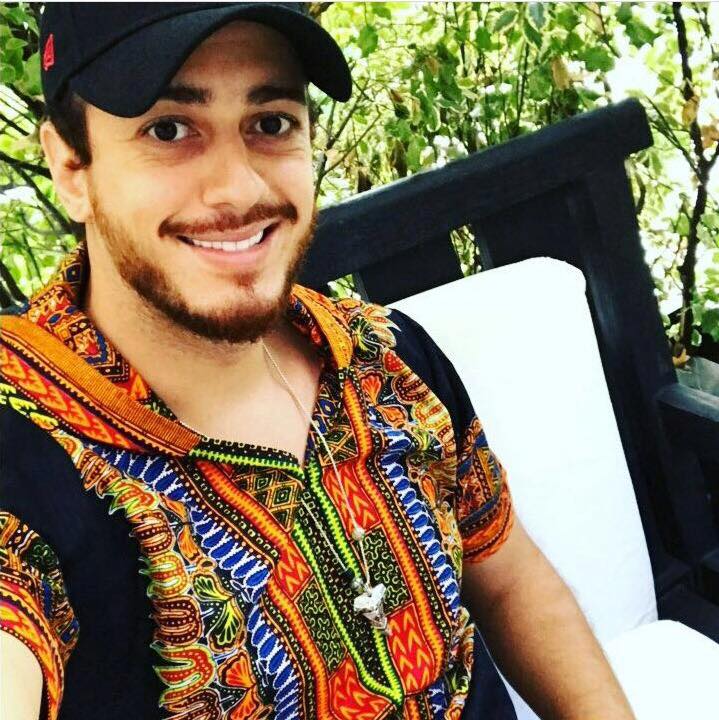 The Dashiki print is a symbol of the African cultural identity. It is also the perfect choice if you are aiming for a casual look as the tunics have an easy fit. In addition, the bright prints are easy to pair with suitable shorts or trousers.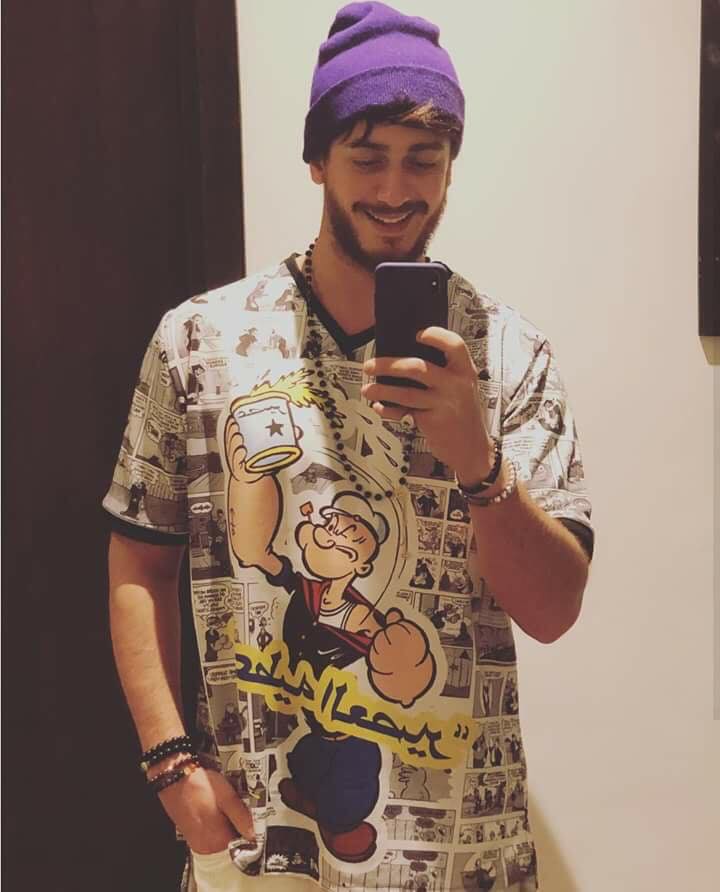 Lamjarred displays his playful side in this ensemble. When it comes to casual wear, it is never that serious. A shirt with a popeye character topped off with a beanie can work.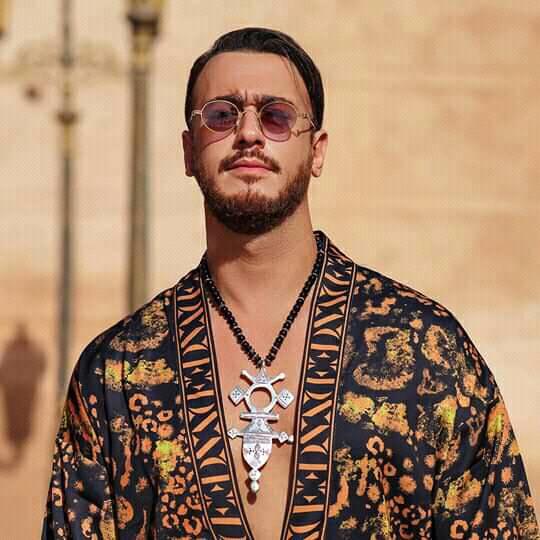 The singer rocks the casual look with this bold patterned open shirt, perfect for a hot day out. He accessorized it with a bold, silver chain with a striking motif.
Saad Lamjarred in Dramatic Looks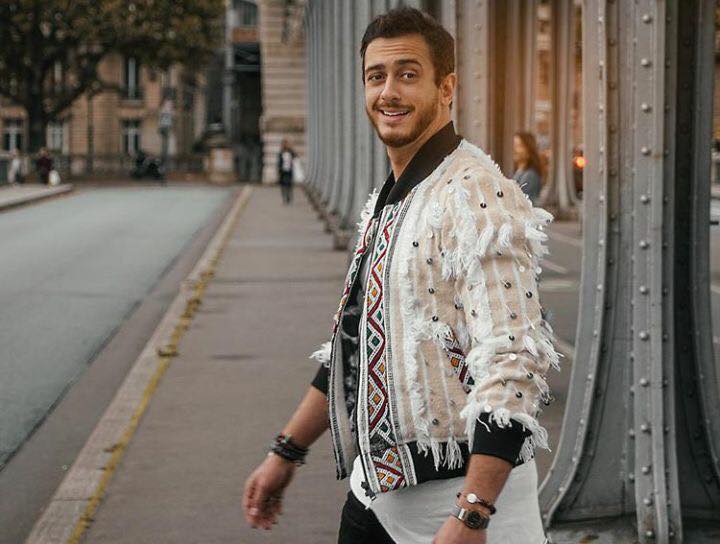 The singer goes for a bohemian look by pairing a stylish tasseled jacket with a long white tee-shirt. The edges of the jacket have a colorful border. In addition to the tassels, the jacket is encrusted with beadwork. The African print on the jacket is unmistakable.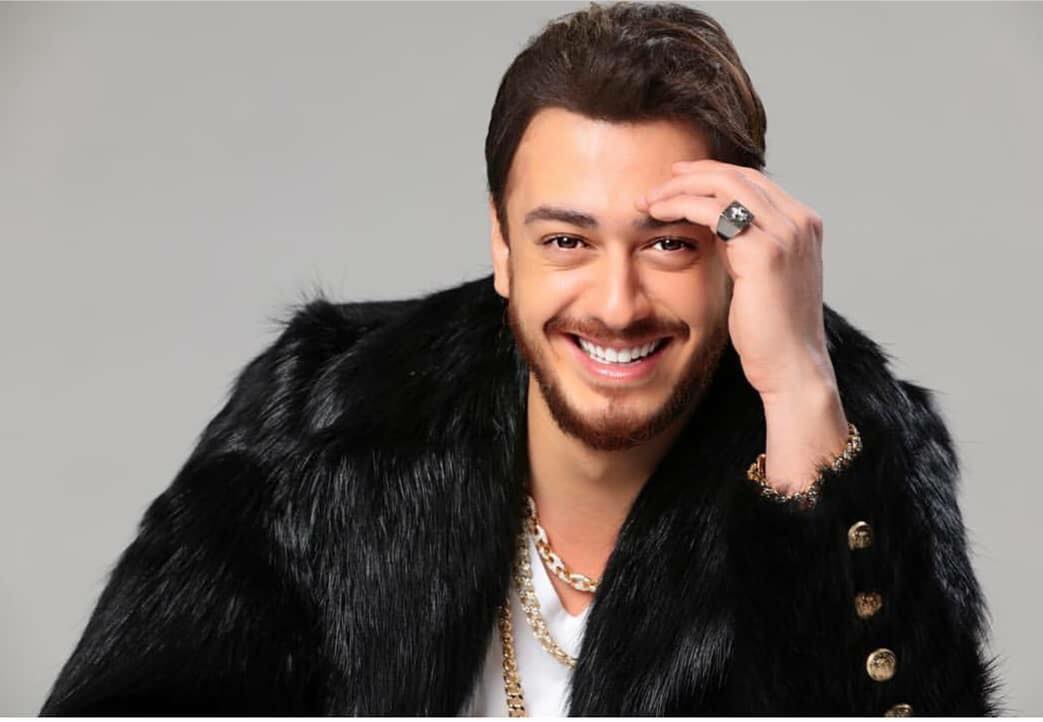 Saad Lamjarred is looking fashionable in a sumptuous black shaggy goat. He teams it with a simple white tee-shirt and adds gold chains to match the gold buttons on the sleeves of the fur coat.
Conclusion
'MeeToo' is a movement that started in 2006, but gained momentum in Hollywood in 2017. Thereafter, it swept across the globe. This is a movement against sexual violence. It addresses the issue of sexual harassment perpetrated by male celebrities and those in positions of power.
The movement has achieved widespread awareness about gender and power. As a result, there is an increasing demand for accountability on the part of celebrities who transgress. Perhaps, as a result of Lamjarred's experiences other celebrities on the continent will give serious attention to how they interact with members of the opposite sex.