17 Afro-Themed Valentines Day Outfits For Women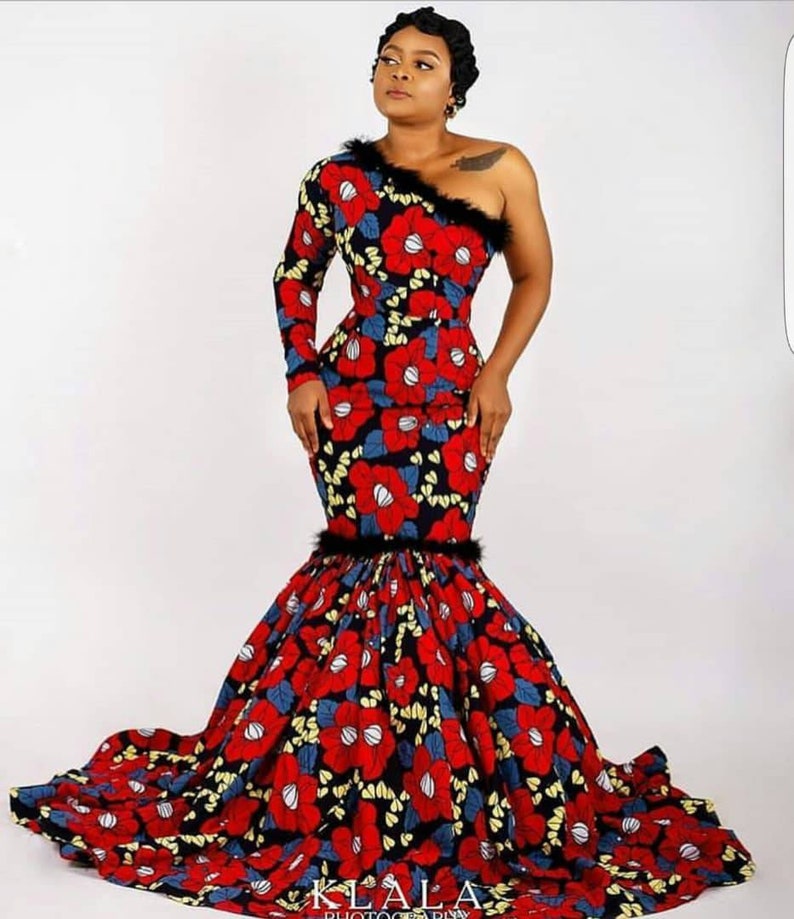 Love is in the air! It is that time of year once again when lovers exchange gifts, flowers, and chocolates. They stage romantic dinners, and men and women alike go the extra mile to make the day memorable.
In Africa, Valentine's day grows in popularity more and more each year. Since every woman wants to look alluring and special, we want to give attention to Valentine's Day outfits for women with a focus on Afro-themed outfits. Donning a flattering outfit is not only great for confidence but makes him feel lucky to have you.
Why the Fuss about Valentine's Day?
Valentine's day was originally celebrated as a festival known as Lupercalia in ancient Rome. This Roman celebration was observed in mid-February and was associated with fertility rites and the birth of spring. It was not until the 14th Century that the feast of Saint Valentine was established and later became a day of romance.
It is natural for couples who have been together for some time to get into a rut. They get familiar with each other and lose the "spark". With children in the picture, couples begin to drift further apart.
That is why some couples choose this day to make time out of their busy schedules and focus on their partners. Some try to recreate their first date and take their minds back to the qualities that attracted them to their partner. Others arrange to get away for a day or two to share in activities that they both enjoy. This can go a long way towards renewing feelings of love and appreciation for each other.
Valentines Day outfits for Women to make them glow
The famous designer Oscar de la Renta once said, "Fashion is about dressing according to what's fashionable. Style is more about being yourself".
A stylish woman will choose Valentine's Day outfit that is not only trendy but one that she has transformed to be unique for her. She can do that by incorporating eye-catching accessories. Also, it is important to select age-appropriate styles that conform to your body type. In addition, select Valentine's Day outfits to fit the activity and the occasion.
A fancy outfit will be perfect for a date night. However, it is important to opt for a more casual look for a picnic or boat ride. Below are some of the cool afro-themed Valentine's Day outfits you should try. 
#1. Vimoisa African "V" Necked Boho African Dress (Get It Here)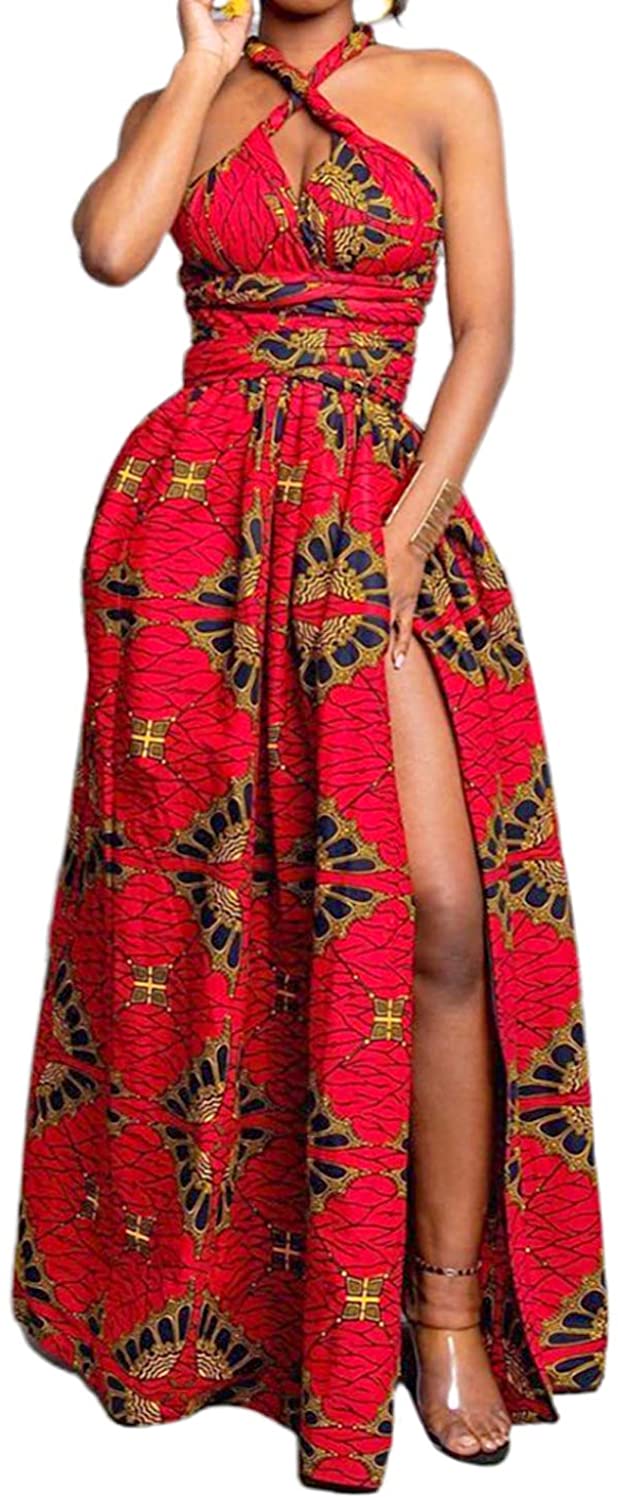 This is a beautiful full-skirted creation with a halter neckline, perfect for a special night out. Interestingly, you can wear it in a variety of ways depending on the occasion.
#2. iooiooi Women's Elegant Ankara Maxi Mermaid Dress (Get It Here)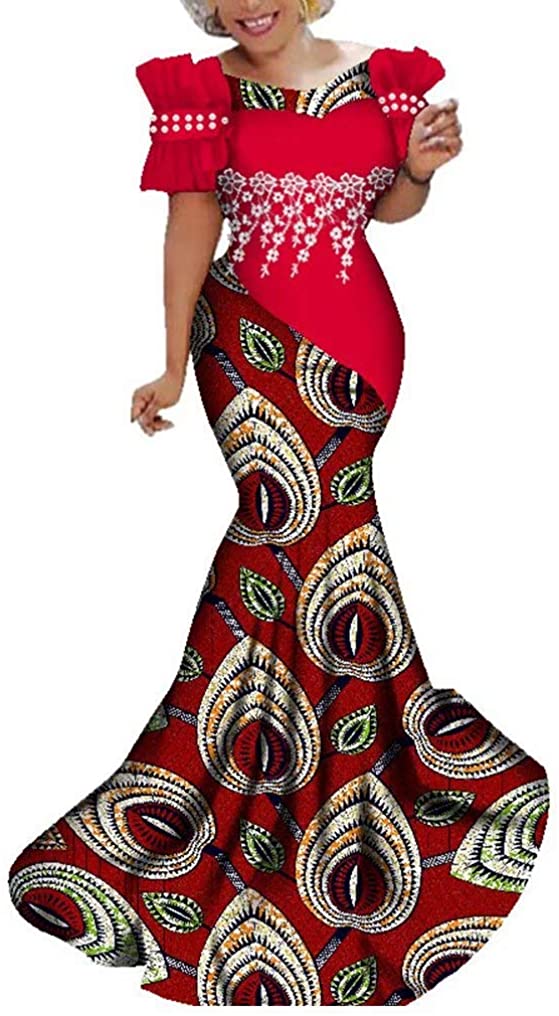 This is an exquisite mermaid dress for a special evening. The creation has a red bodice to fit the occasion, a v-neck, and pleated sleeves.
#3. HongyuAmy Women African KentePrint Dress (Get It Here)

This formal evening gown is crafted out of Kente print. It flares out in elegant folds at the bottom for a truly elegant look.
#4. Kilig Women's Summer Casual Sleeveless Halter Neck (Get It Here)

This is a unique deep maroon maxi with a striking floral print. The flowing gown is perfect for a warm African night under the stars. A thigh-high slit adds interest to the outfit.
#5. Women's Casual Backless Loose Ruffle Sundress (Get It Here)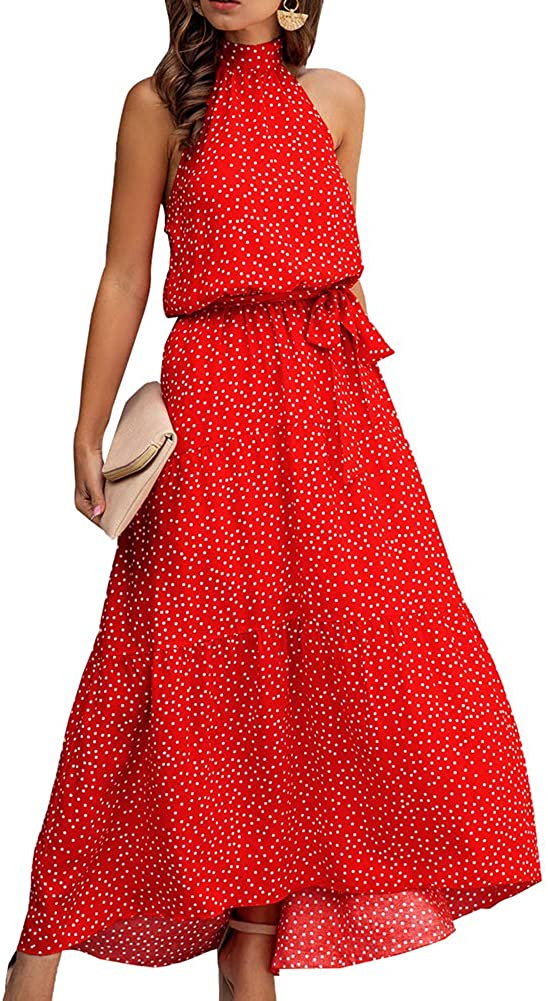 This gorgeous polka dot outfit is perfect for showing off your toned shoulders. The 'A-line' cut is also great for hiding any bulges.
#6. Nuofengkudu Women's Chiffon Deep V-Neck (Get It Here)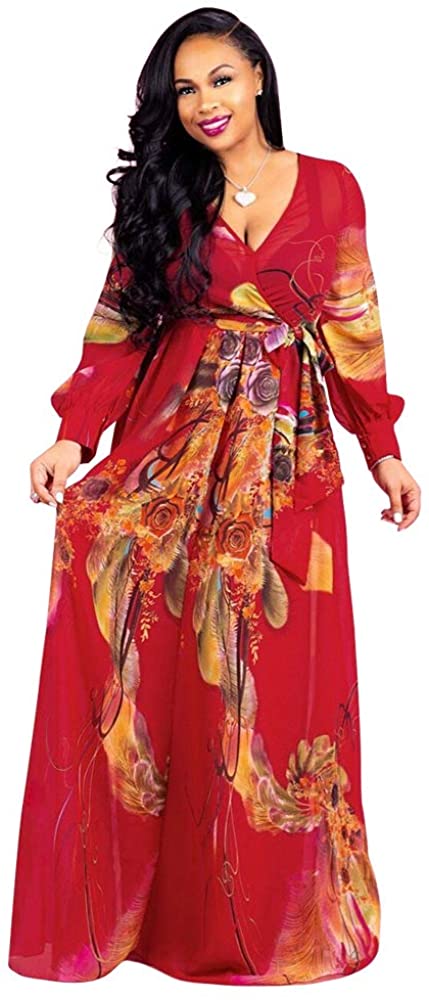 This is a simple romantic high-waist chiffon dress that feels soft against the skin. It has full sleeves, a lovely floral print, and a deep V neck that flaunts your cleavage. Want to get your partner in the mood this Valentine's Day? This should do the magic. 
#7. Red-mermaid-sequins-prom-dresswedding (Get It Here)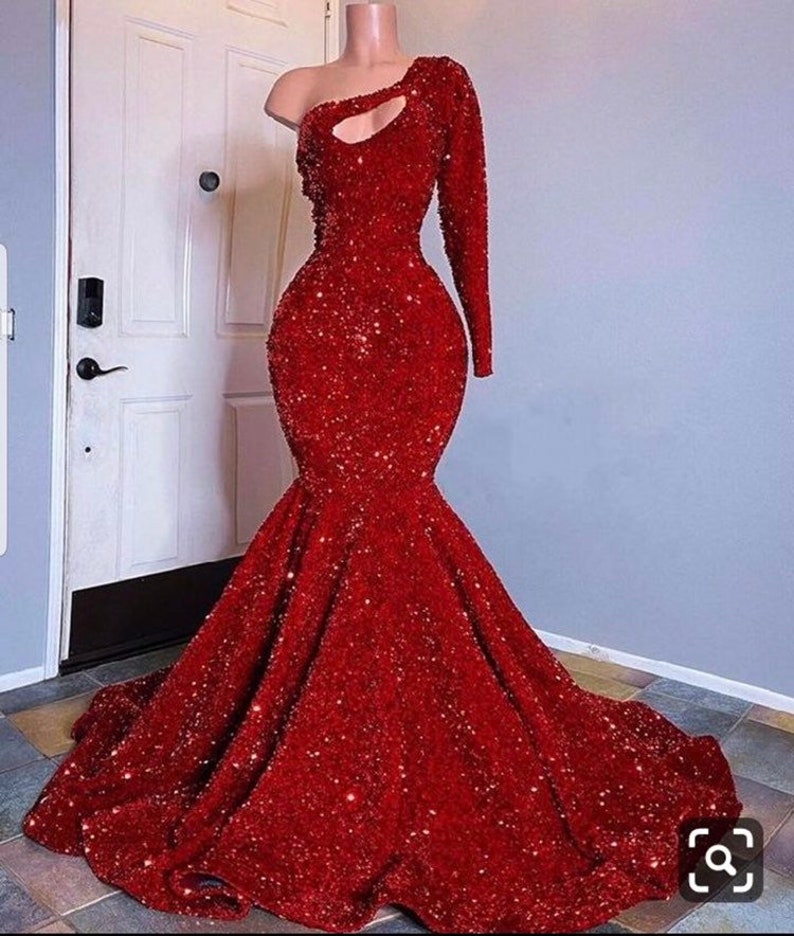 The ultimate look of glamour, this single-sleeved, red sequined outfit is just the thing for a special night out on the town.
#8. Sparkly Elegant Red Mermaid Prom Dress from (Get It Here)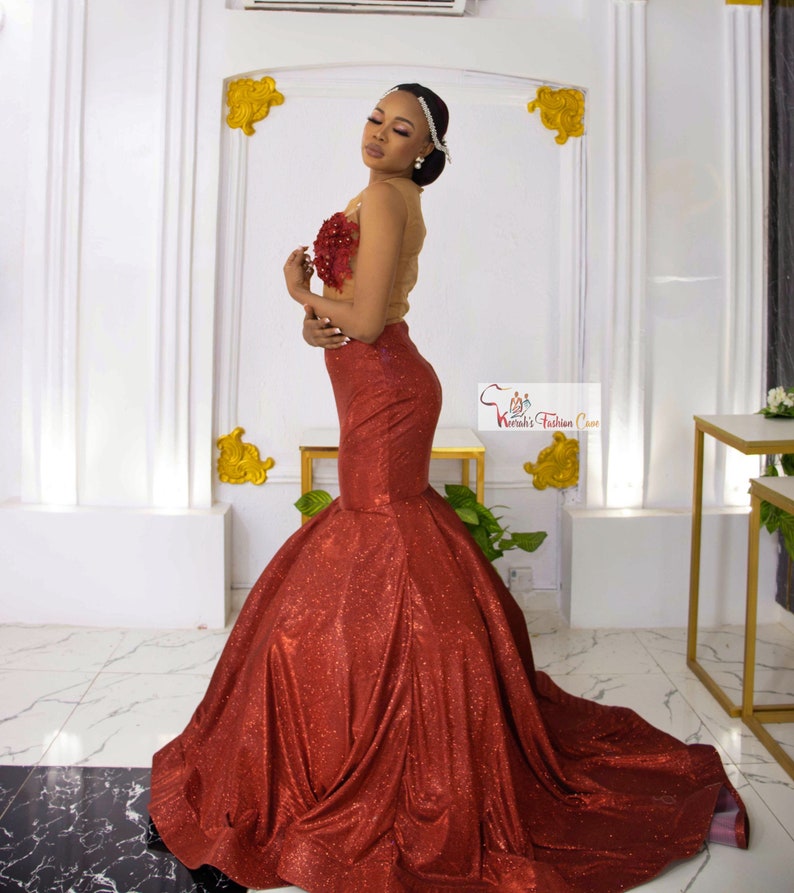 This attention-grabbing creation is form-fitting and backless. It flows out from the hips in pretty folds down to the ground. For that special Valentine's Day date, this should be your best bet. 
#9. Red Sequin Prom Dress with Train (Get It Here)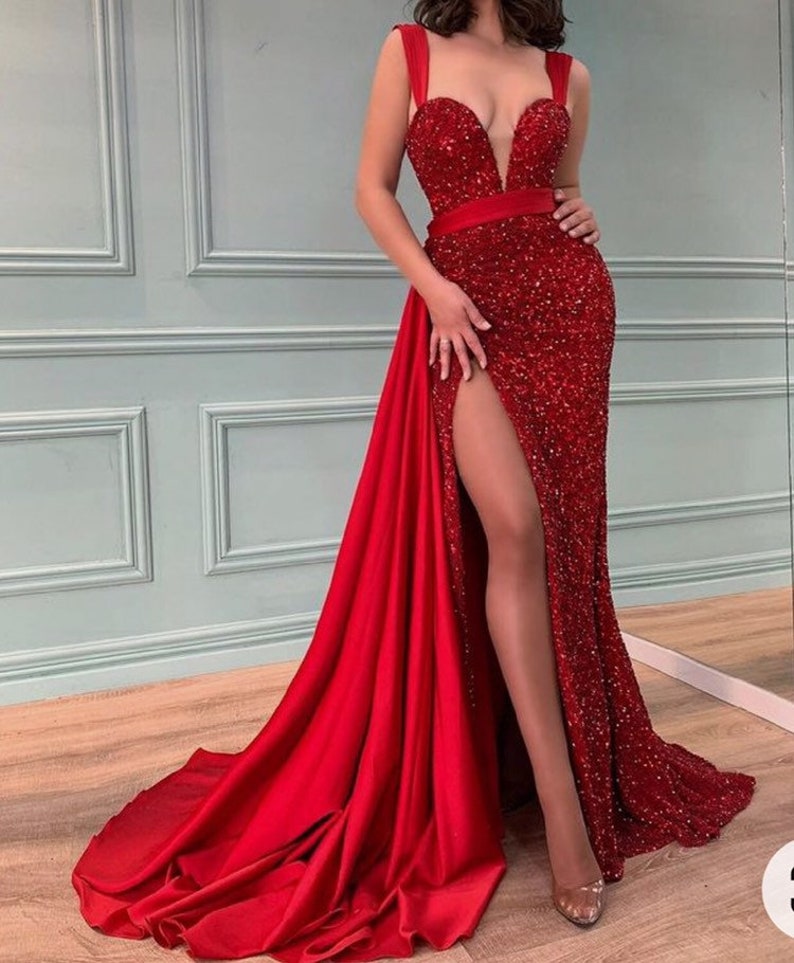 This outfit is guaranteed to turn heads. In this daring creation, you will undoubtedly be the belle of the ball.
#10. Red African Print Dress, High-low gown (Get It Here)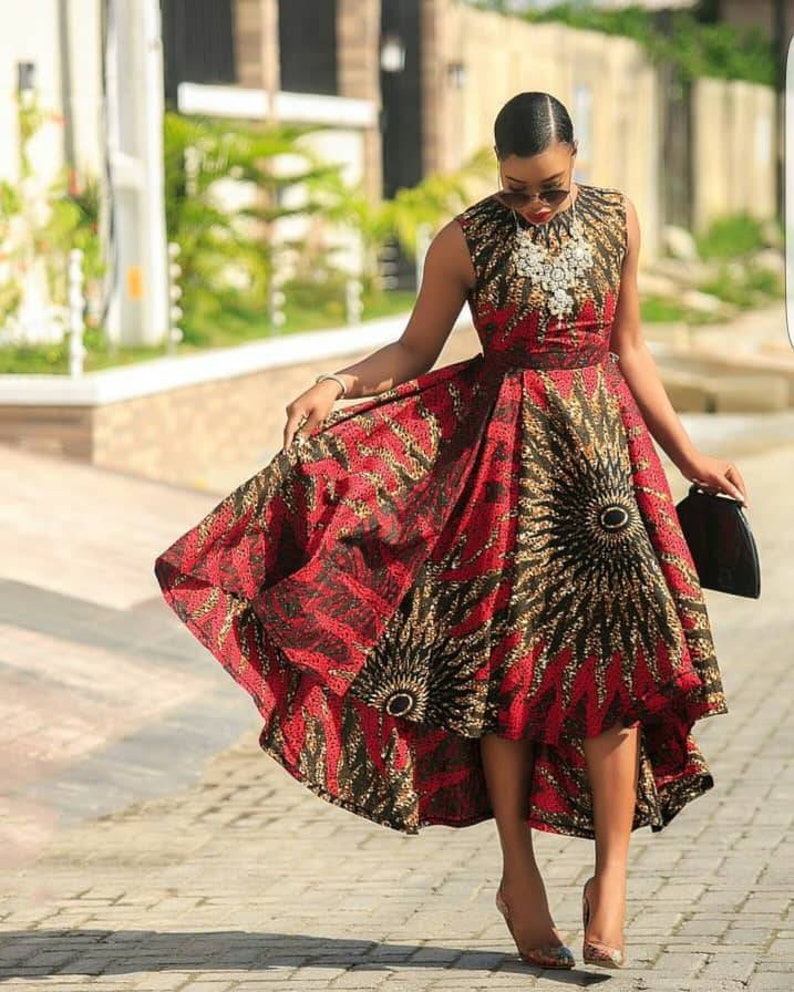 A beautiful Ankara gown that is fit for an African princess, this creation is guaranteed to generate loads of compliments. If he has not seen you in this outfit before, he will surely gape in awe.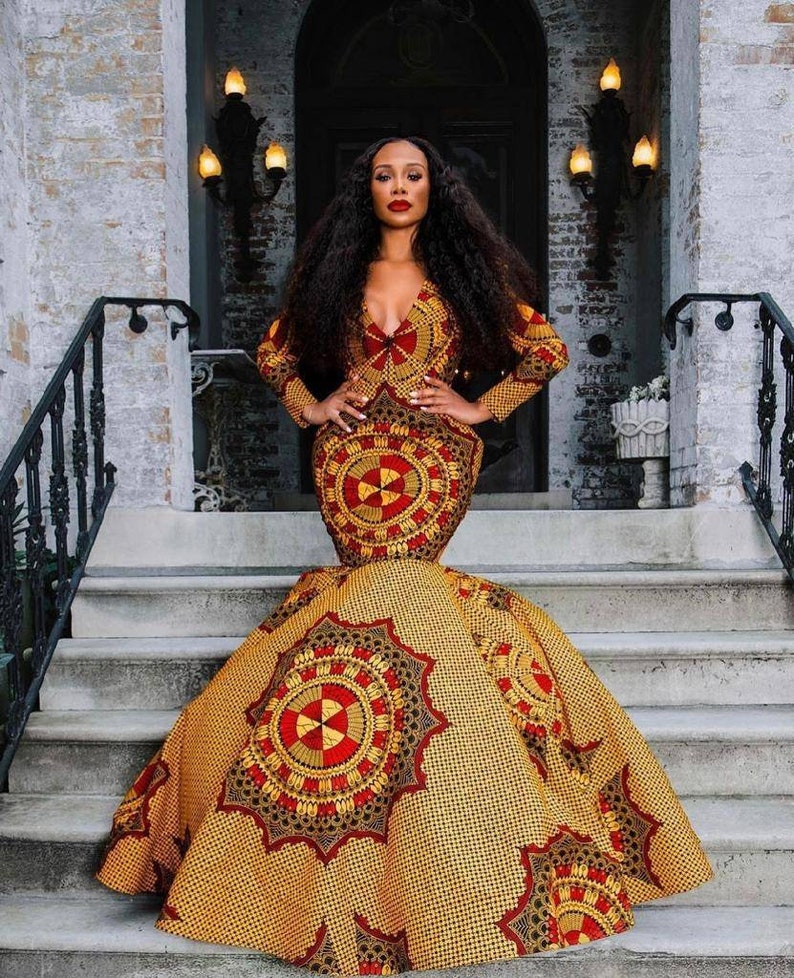 For a touch of drama, show off your figure in this striking form-fitting, floor-length mermaid gown. The African fabric has a unique, eye-catching motif that makes the outfit a one-of-a-kind creation.
#12. Red Carpet Dress, African Red Dress (Get It Here)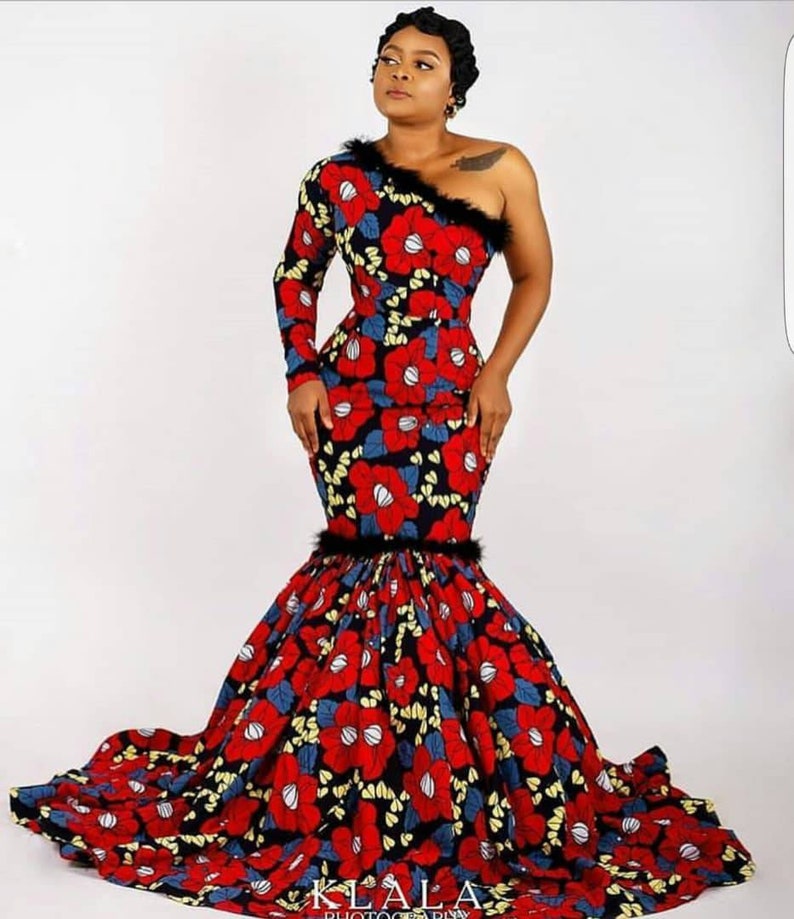 Designed for the diva in you, this elegant ensemble has a touch of fur around the collar and at the bottom. The figure-8 design will emphasize your curves, allowing your man to feed his eyes.
#13. African Dress, African Print Fishtail Dress (Get It Here)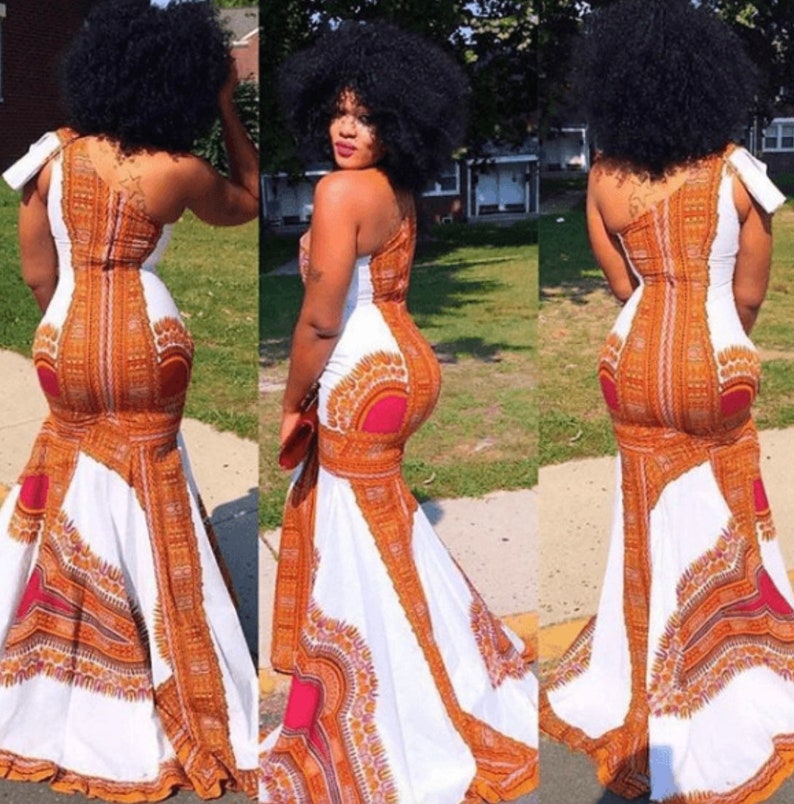 Red and White are the colors of Valentine's Day. However, if red is not particularly your color, why not try out something different? This gorgeous white gown has brilliant touches of color. Staring at your curves, no one will care if the colors blend in or not. 
#14. High-low gown, Red African Dress (Get It Here)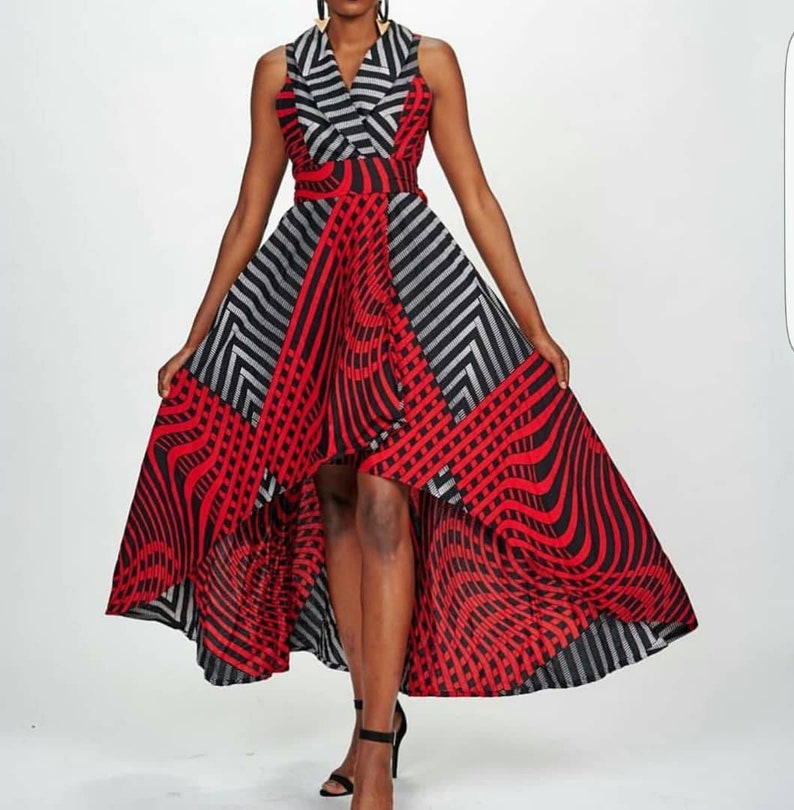 This enchanting bold printed Ankara gown fits snuggly at the waist and has a lady-like, vintage-look collar. If you believe that fashion is often about simplicity, this should make your cut.
#15. Long Red Ankara Mermaid Gown (Get It Here)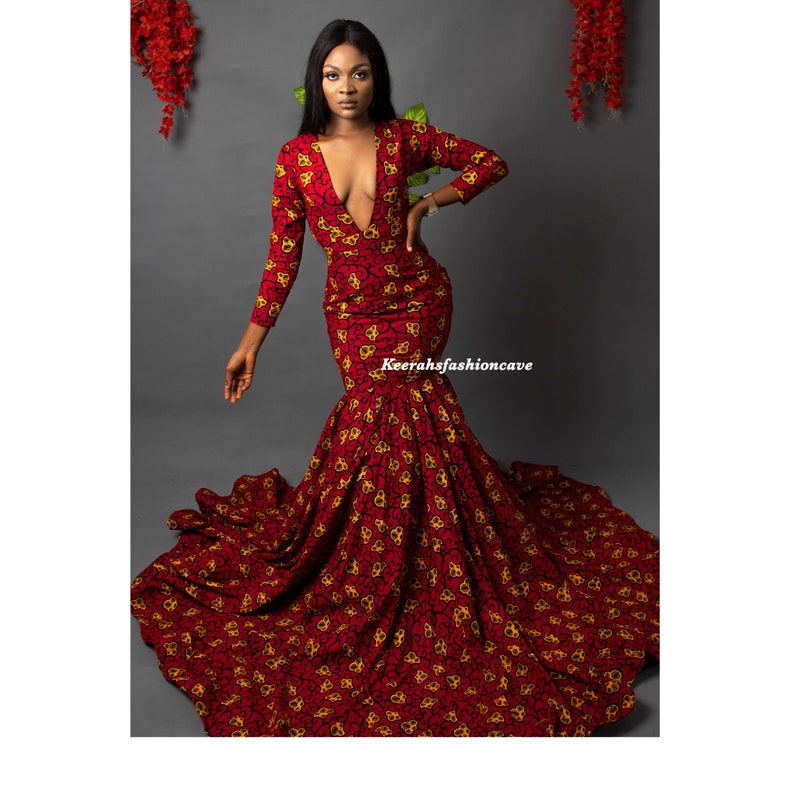 For the fearless woman, this African print dress is bold with a deep "V" neckline that plunges down to the midsection. It flairs out around the knee to give a mermaid-like figure.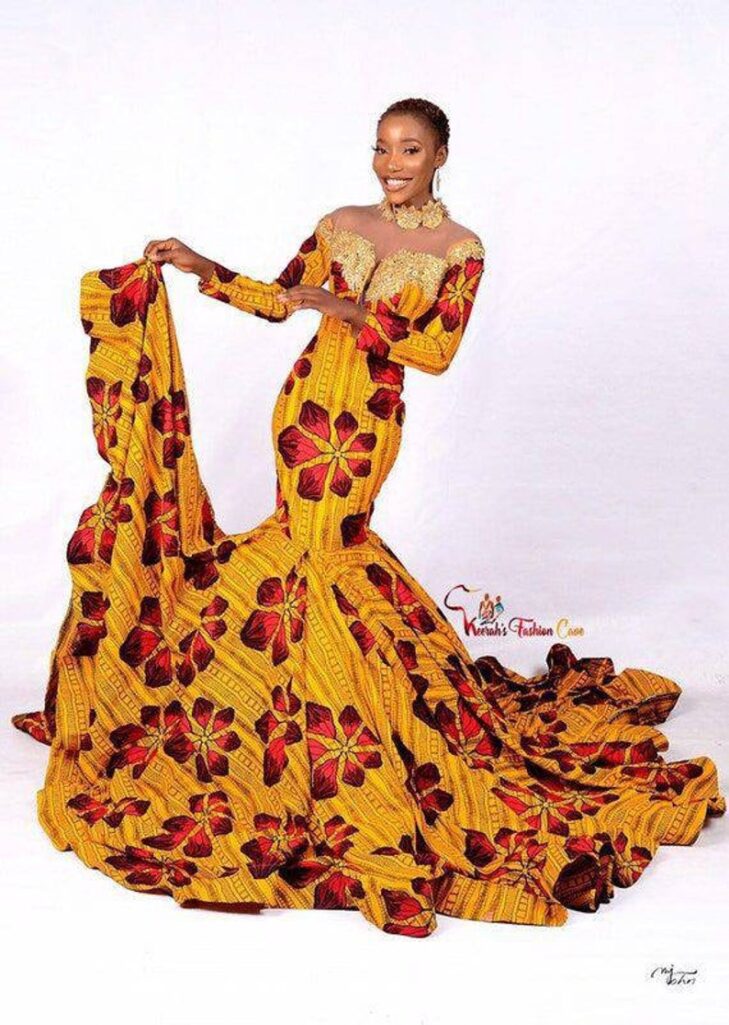 Stand out by getting away from the red star ensemble. This feminine Ankara dress has a delicate illusion neckline and a distinctive golden trim. This dress wields the power to reignite the dying romantic spark in your partner.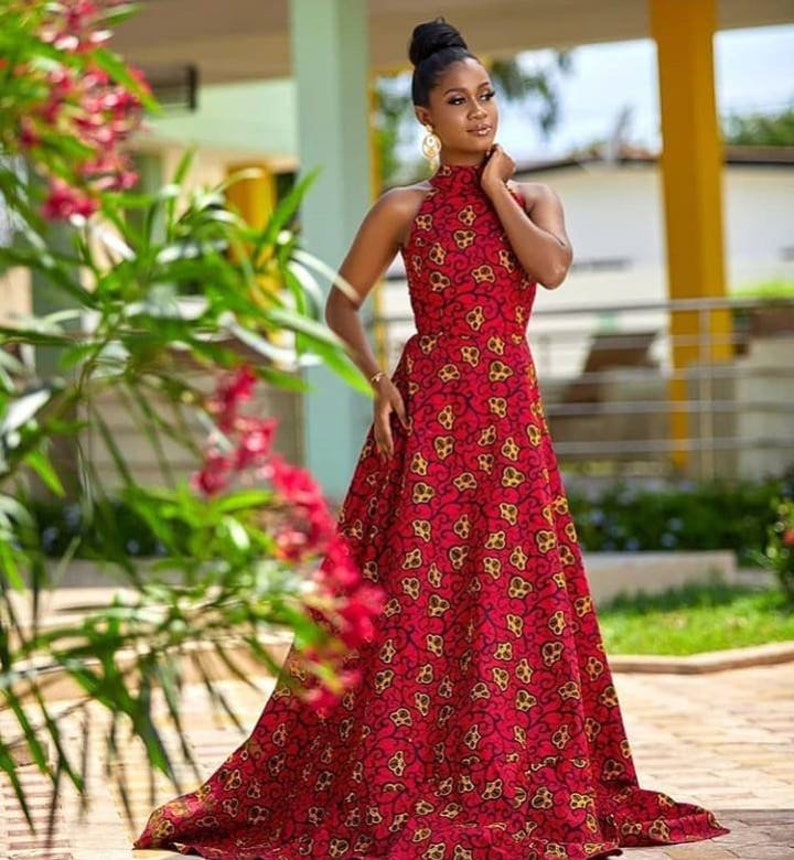 Understated elegance is what you are aiming for when you choose this sleek, sleeveless halter dress. The fabric has a pretty dog paw print which is a subtle way of telling your partner that you want a pet this Valentine's Day.
Conclusion
Relationship experts will tell you that it takes more than a romantic night out to mend a relationship. While Valentine's Day has the power to create the spark, you will have to nurture the relationship daily. This includes keeping the lines of communication open and having realistic expectations. Most importantly, be there for one another and spend quality time together. How will you be spending your Valentine's Day? Share with us in the comment box below.